Facial hair will always be a hot commodity and proper maintenance is crucial to keeping your beard in top condition. With trends emerging in the grooming space, we've partnered with Australia's most influential men's style guru, Jeff Lack and put together the ultimate guide for maintaining a beard in 2022.
What You Need
There's no point discussing styles and trends if you don't have the right gear to accomplish the goal. Jeff Lack believes "simplicity, alongside investing in quality products" is the key to creating and maintaining a quality grooming routine. His top recommendation for 2022 is Braun's All-In-One Trimmer 7 for beard styling and occasional manscaping, with the stylist applauding it for being "incredibly easy to use, easy to clean, light and compact with plenty of settings for multiple styles."
View this post on Instagram
Braun All-In-One Trimmer
Simplifying your home set-up, Braun's All-in-One Trimmer and groomer comes fully equipped to take on ten jobs with one device. Whether it's short to long bears, manscaping, hair clipping, body grooming or contour edging, this storage space-saving device has you covered. Specifically, Braun's innovative Autosense Technology adapts power to your specific beard length, making styling any beard type effortless. Additionally, the trimmer's wider cutting area captures more hair in every stroke. Utilising advanced German engineering, the trimmer is 100% shower-friendly for easy cleaning and comes packed with a powerful 100-minute runtime Li-Ion battery.
---
Featured Video from Man of Many
---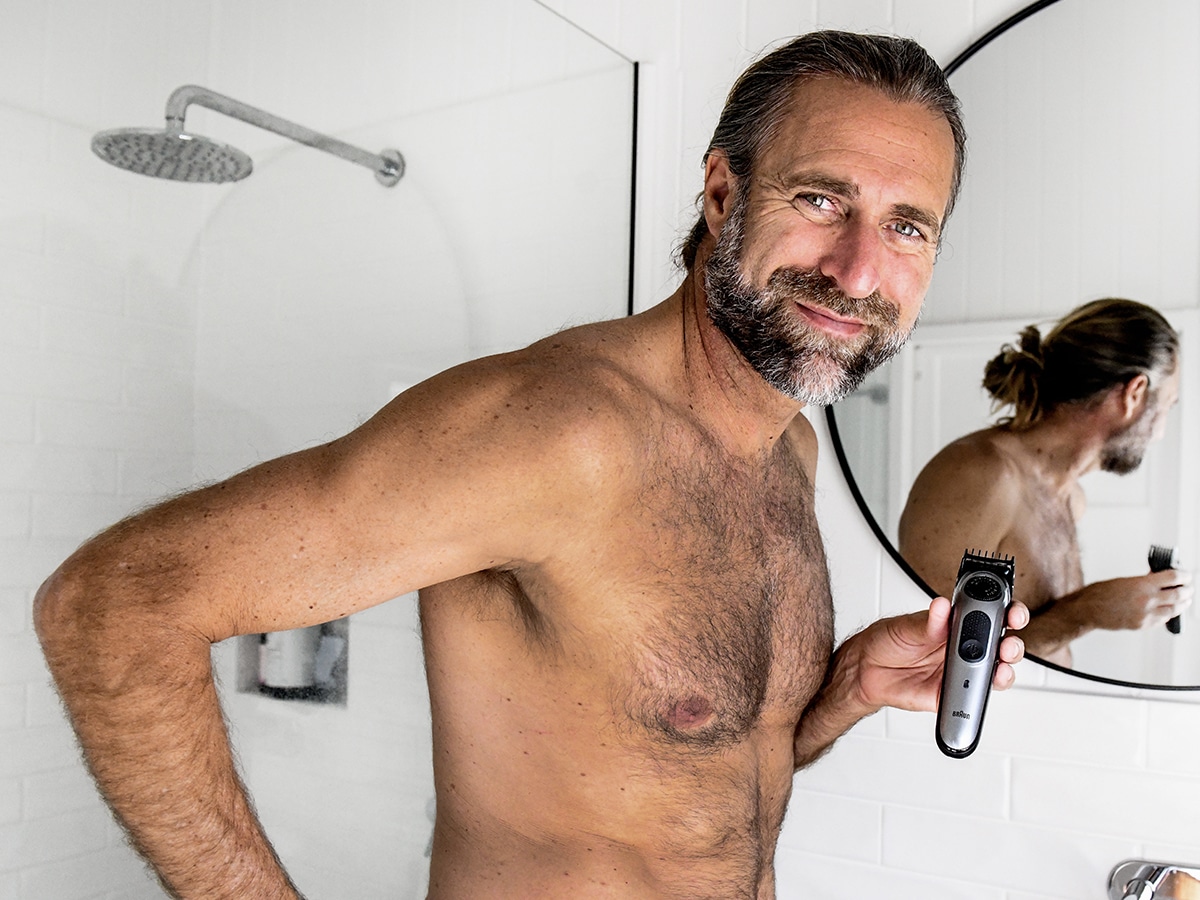 Emerging Style Trends
Fashion is constantly in flux. What's hot one year will inevitably be out the next, and beards are no different. Lack has noticed a "real shift away from the hipster or bushman style beards" and says ", 90s goatees and late 70s early 80s moustaches are back in a big way". In saying that, he notes certain styles remain timeless and emphasises the importance of finding the right fit for your face shape. For inspiration on which looks will be the sharpest, check out our list of this year's best options to suit your mug.
Goatee Styles for a Square Face
If you are blessed with a strong and angular jawline, you don't want to exaggerate your facial definition with a square beard. Instead, the in-vogue goatee style is ideal for softening the angles of your face shape. If you've got the square jaw to pull it off, the next step is to let your beard grow out to roughly 10mm in length and then equip yourself with Braun's tools to keep it neat and tidy.
The 'Van Dyke' Beard for a Round Race
A rounder face usually means you'll have a softer angle to your jawline. A pointed beard like the Van Dyke offers your cheekbones a more angular edge, elongating the face with keeping the hair on the chin full. Taking inspiration from the goatee, this look pairs a pointed chin beard with a moustache styled however you like. Braun's Precision Trimmer attachment is the optimal tool to keep the area around your chin's pointed beard well-trimmed for a defined look.
Stubble Beards for an Oval Face Shape
The oval face shape should suit almost all facial hair styles, as bearded looks are much less likely to make your face appear overly angular or squashed. However, a simple yet timeless look is the three-day stubble beard. Use the Braun Precision Wheel attachment to assist with maintenance to keep your beard between 1mm and 33mm in length.
Chinstrap Beard for a Rectangular Face Shape
When it comes to a rectangular face, the longer look of your beard doesn't need the pointy edge required for a rounder shape. The chinstrap is a rugged classic that highlights your jawline if you've got the harder lines of a rectangular face. Using the All-In-One Trimmer, you can vary between 2mm and 2cm in width for a thicker look.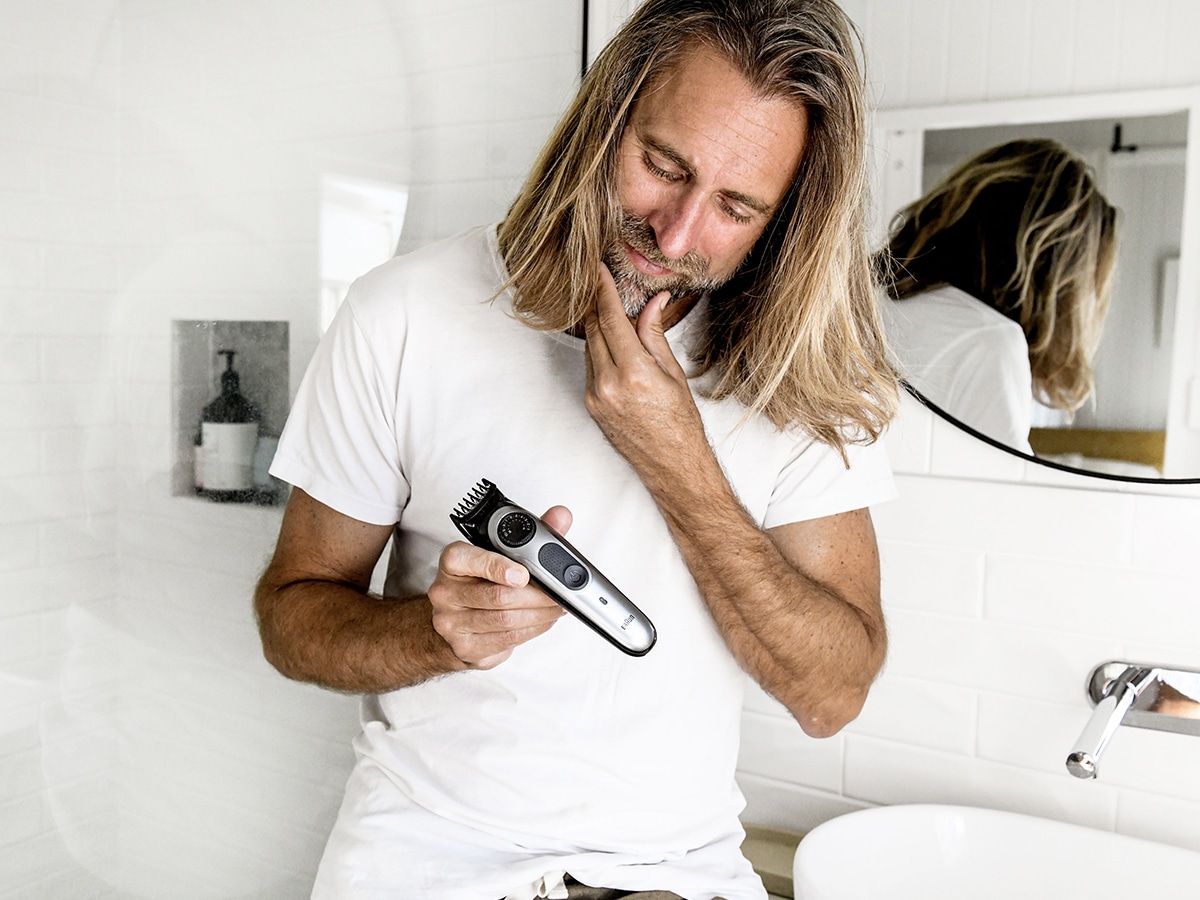 When it comes to beard styling, Braun's All-In-One Trimmer 7 has all the tools you need for that head-turning look. The included attachments for long and short beards are also great styling tools, and the precision dial technology will let you easily contour edges and shape any beard style.
You can purchase Braun's All-In-One Trummer 7 from Shaver Shop website for AUD$149.
---
Featured Video from Man of Many