Johnnie Walker Green Label 15-Year-Old Scotch Whisky
Johnnie Walker Green Label 15-Year-Old Scotch Whisky is a testament to the evolving palate of many enthusiasts. Much like one's acquired taste for nuanced jazz music, the initial complexity of Scotch can be challenging. The distinct notes of malted barley or peat might once have been overshadowed by simpler beverages. Yet, as one matures, so does the appreciation for the profound character and depth of flavors in Scotch whisky. This journey of discovery often leads aficionados, akin to those dedicated to rare jazz collections, to seek out exceptional drams, relishing each taste and cherishing the experience. Just as one matures with age, so too does one's preference for refined spirits.
Table of contents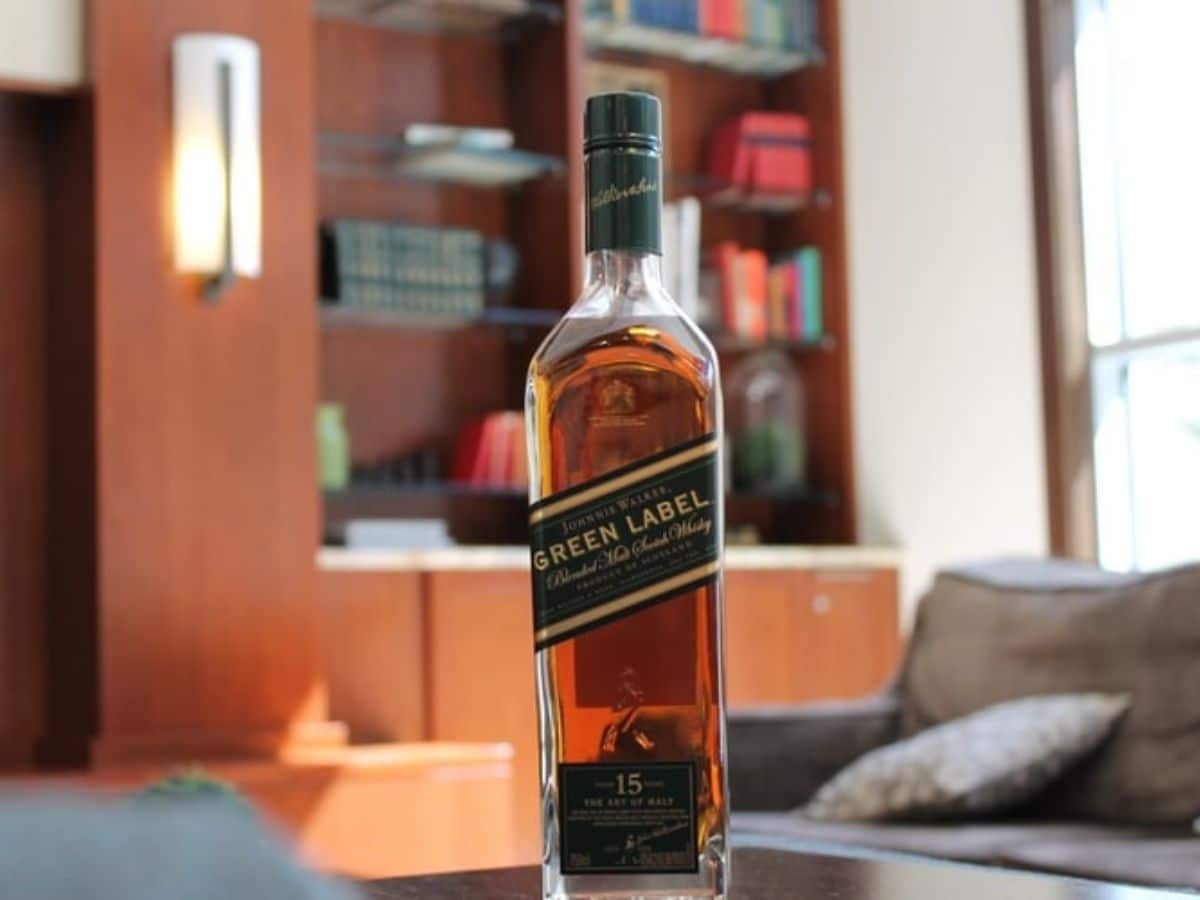 Johnnie Walker Green Label 15 Year Old Blended Scotch Whisky is not a rare spirit by any means (though it almost became one). What it very well might be, however, is the quintessential Scotch whisky. Not only does the expression represent timeless taste from perhaps the biggest name in the Scotch whisky game, but it also balances a spectrum of wonderful flavours with impeccable finesse. One hefty sip and it's like your island hopping your way through Scotland's foremost distilleries. More to the point, the whisky is a little smoky, a little sweet, a little spicy, a little chocolatey, and a little fruity among other things. Meanwhile, smooth texture and the pure element of barley persists, making Johnnie Walker Green classic in both the dynamic and direct sense of the concept. Read on for some background and tasting notes.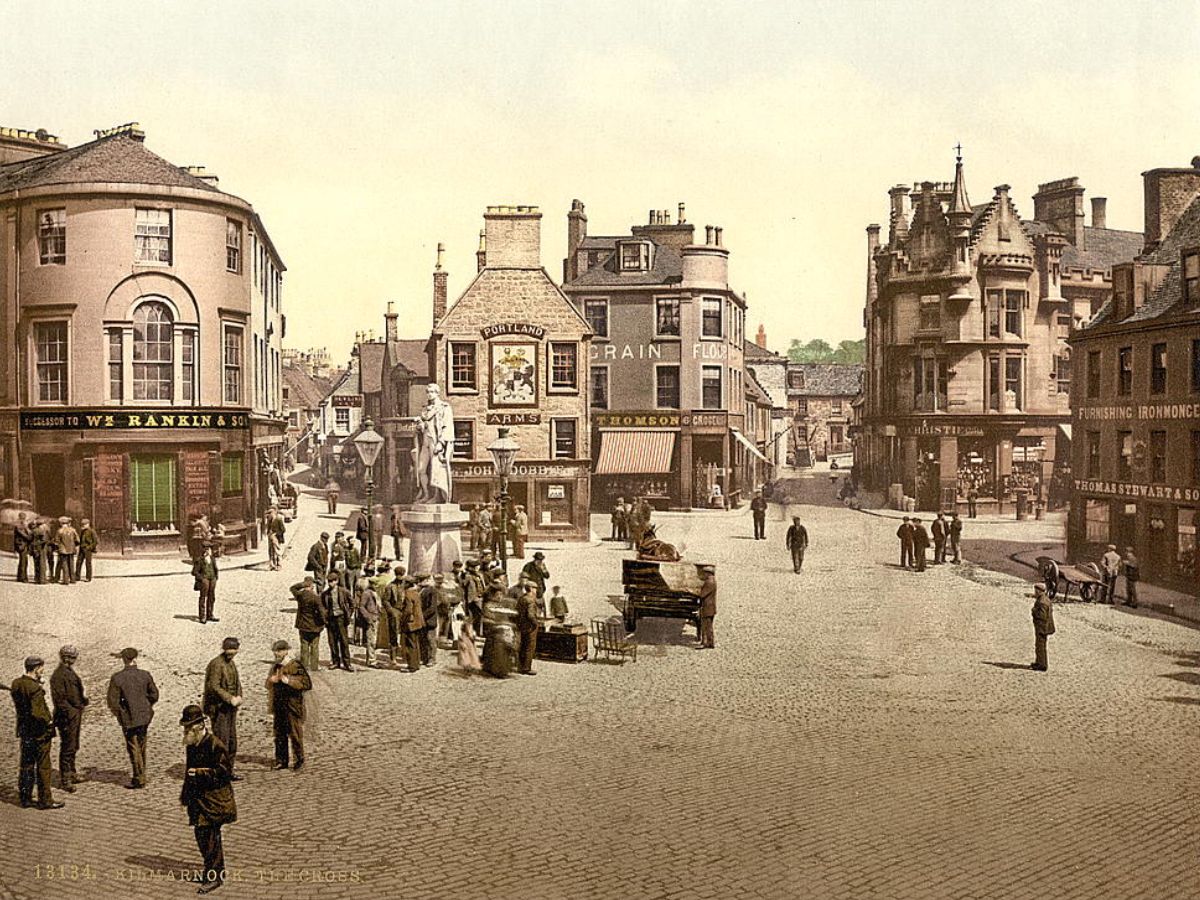 Johnnie Walker's History
The story of Johnnie Walker begins, unsurprisingly, with an industrious farmer named John Walker. The year was 1819 and John's father had passed away. Rather than follow in his father's footsteps, John and his family sold the farm. He then took off for the bustling town of Kilmarnock, Scotland, and set up a grocery shop.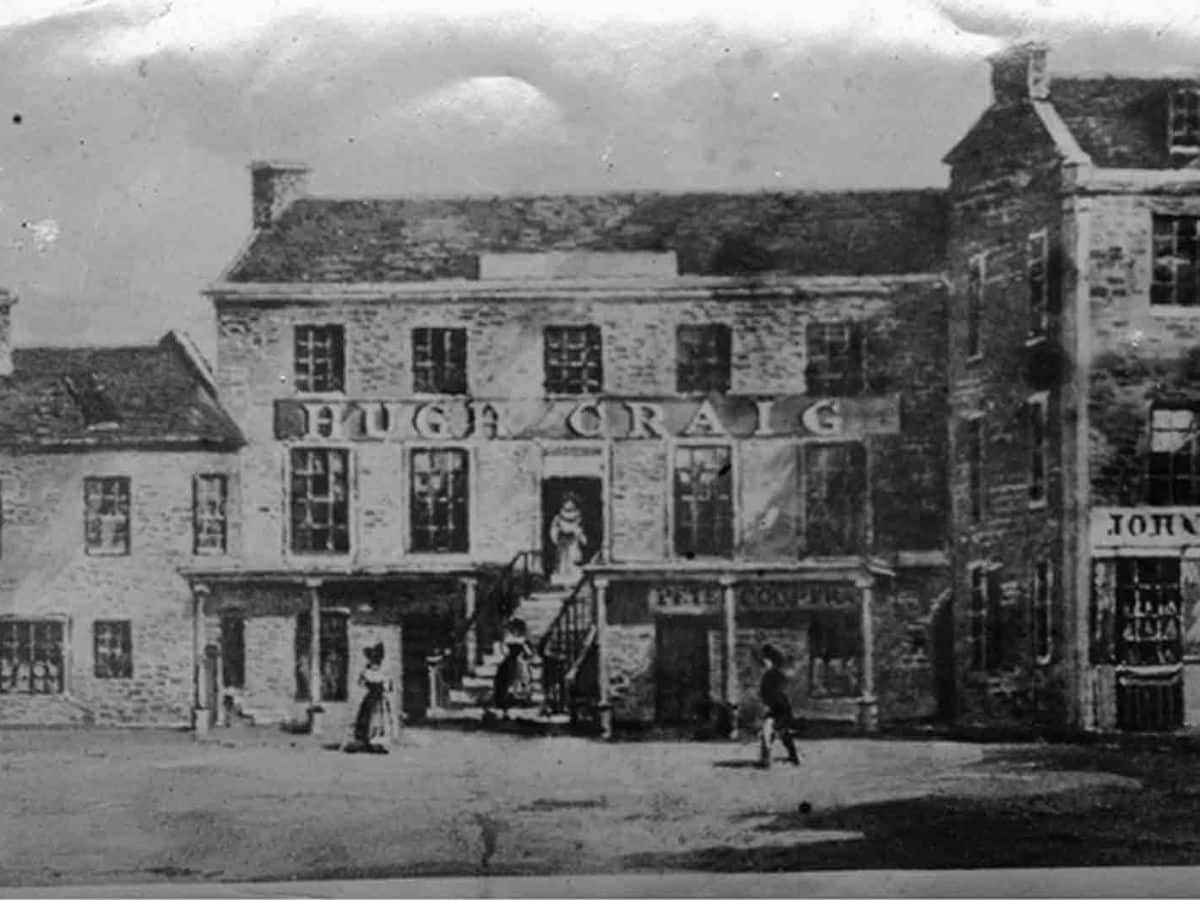 Selling whisky out a grocery shop was common back then, however the shops would almost exclusively offer single malts. John Walker noticed a lack of flavour consistency among those single malts, and attributed it to the fact that their taste could change from bottle to bottle depending on a slew of variables during production. In response, he began blending single malts together to achieve a more consistent tier of quality. His plan worked like a charm, and Walker's Kilmarnock Whisky became a huge hit among the locals.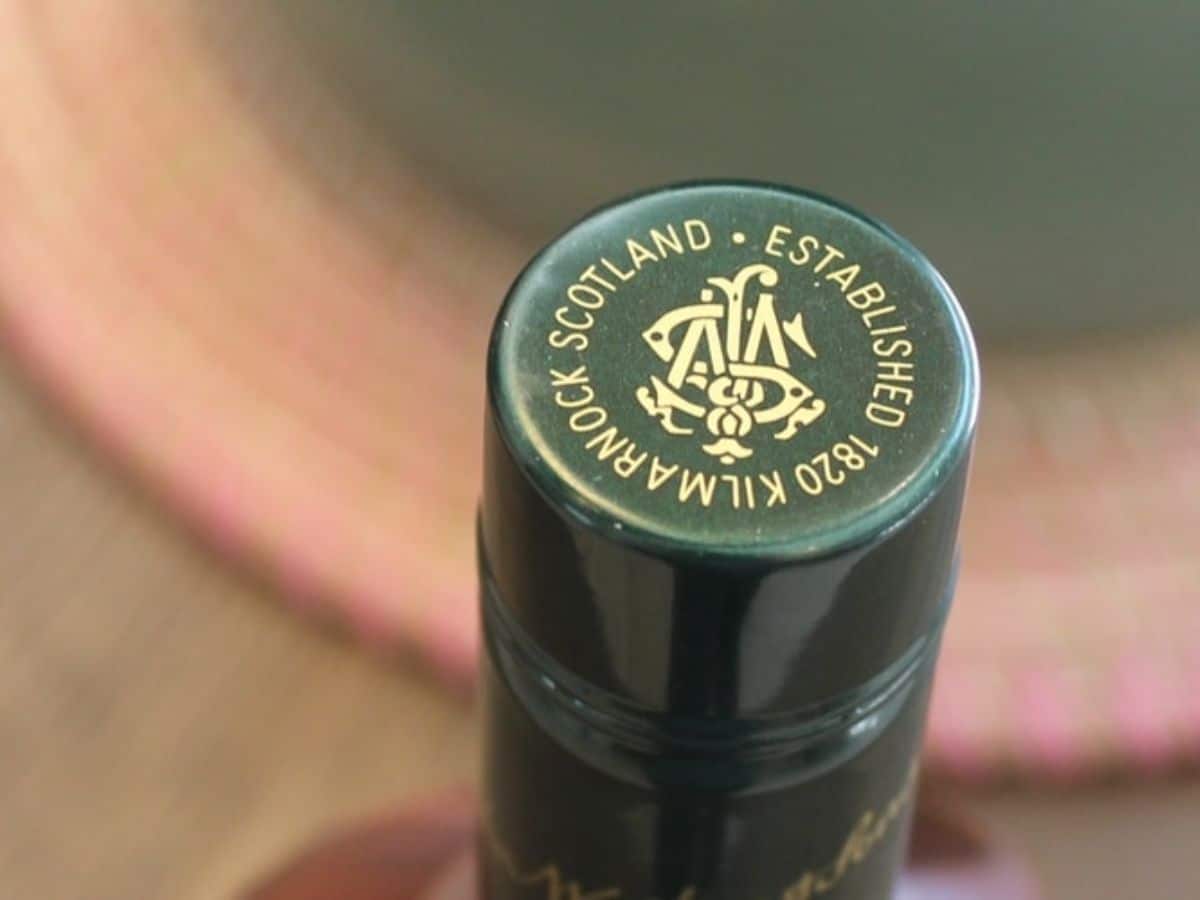 Jump ahead to 1857. John Walker passes away and leaves his successful business in the hands of son, Alexander. The world was a different place now. The industrial revolution had opened pathways between various regions and markets all over the planet. More specifically, Kilmarnock now had a train running goods down to the coastline. The goods were loaded onto ships and taken to any place that was willing to buy them. In other words, opportunity was everywhere.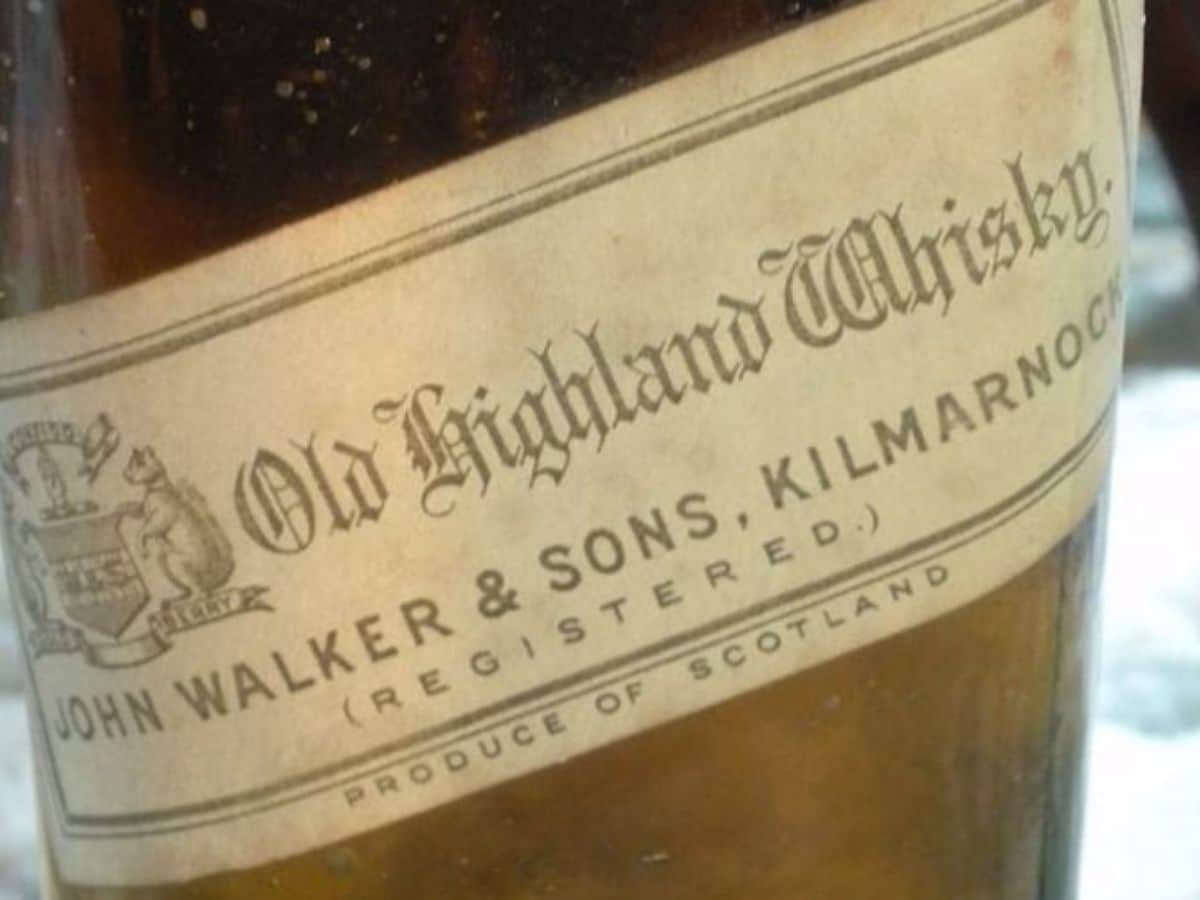 Alexander Walker heard opportunity knocking and didn't waste much time heeding the call. 1867 marked the debut of Johnnie Walker's first commercial blend: Old Highland Whisky. Like his father before him, Alexander was industrious, so he incentivized (i.e. probably bribed) ship captains to bring the spirit to every spare corner of the globe. Needless to say, the plan worked like a charm and the whisky became more popular than ever before.
Alexander would put a few signature touches on the brand before passing it off to his own sons, Alexander II and George. For instance, Alexander designed the square glass bottle, which enhanced the overall sturdiness so the bottle wouldn't break during those long overseas trips. It was also Alexander who introduced the slanted label, which helped distinguished his brand from the competition.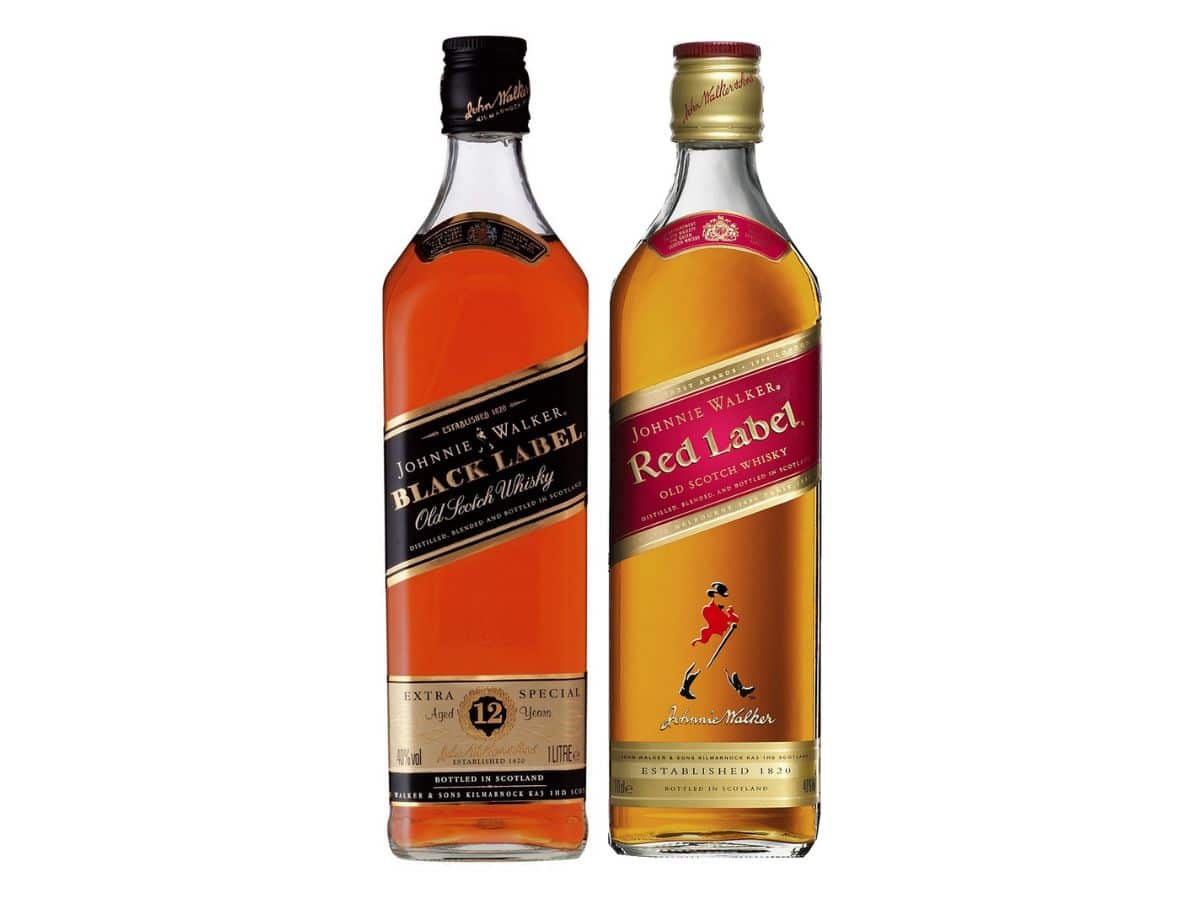 Alexander II and George Walker kept the momentum set forth by their father and grandfather going strong. Not only would they continue to experiment with blends and raise the quality bar in the process, but in 1909 they made two decisions that would change everything. The first was unveiling two new expressions that were named after the colours of their labels. The second was altering their logo from John Walker the grocer to that of the Johnnie Walker, the 'Striding Man'. Consequently, Johnnie Walker Red Label and Black Label became instant game-changers, launching the brand itself into the stratosphere.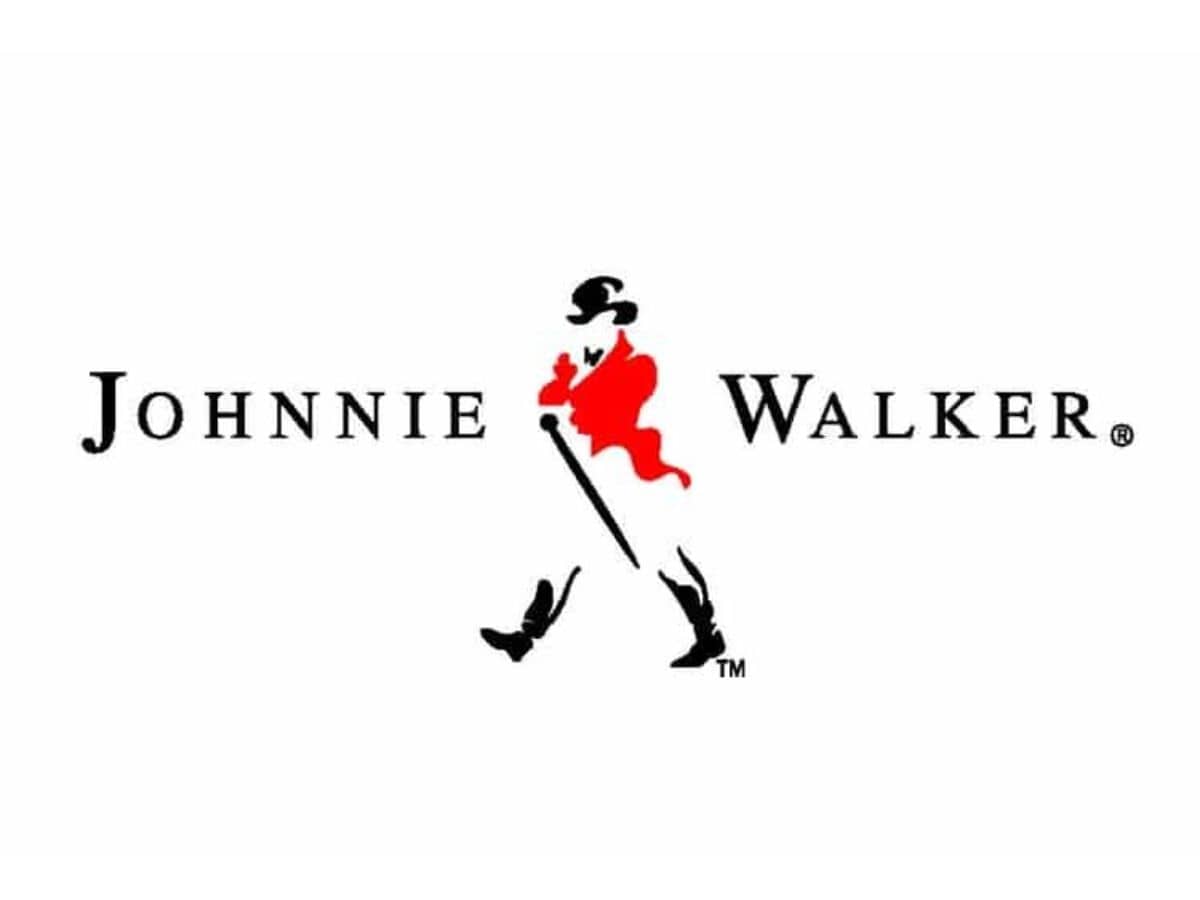 Johnnie Walker has remained in that stratosphere ever since. To call the name ubiquitous would be an understatement. Between their variety of blends and tireless marketing, the brand has come to signify Scotch whisky more than any other, with the sales to show for it. You'll find Red and Black Label bottles at essentially every single bar and liquor store on the planet. Expressions like Blue Label are the epitome of liquor as symbolic gesture, and thereby a favourite among corporate types who are eager to impress by way of generous gift giving.
Currently owned by Diageo, Jonnie Walker was operating out of Kilmarnock (i.e. its place of origin) until 2012. They've since closed their doors and relocated, a move that was quite controversial at the time, but doesn't seem to have affected sales or quality for that matter. After over a century of domination, Johnnie Walker maintains its Kung Fu grip on the industry at large.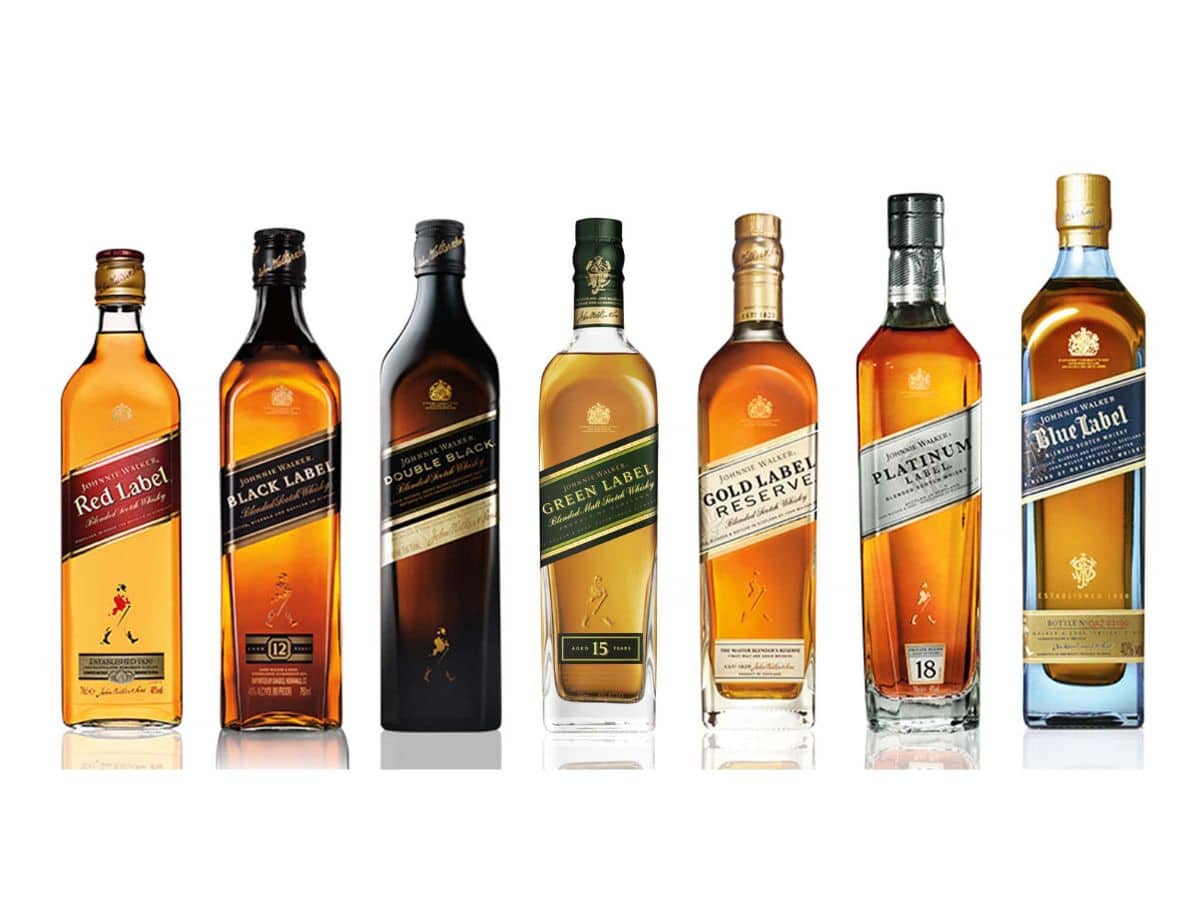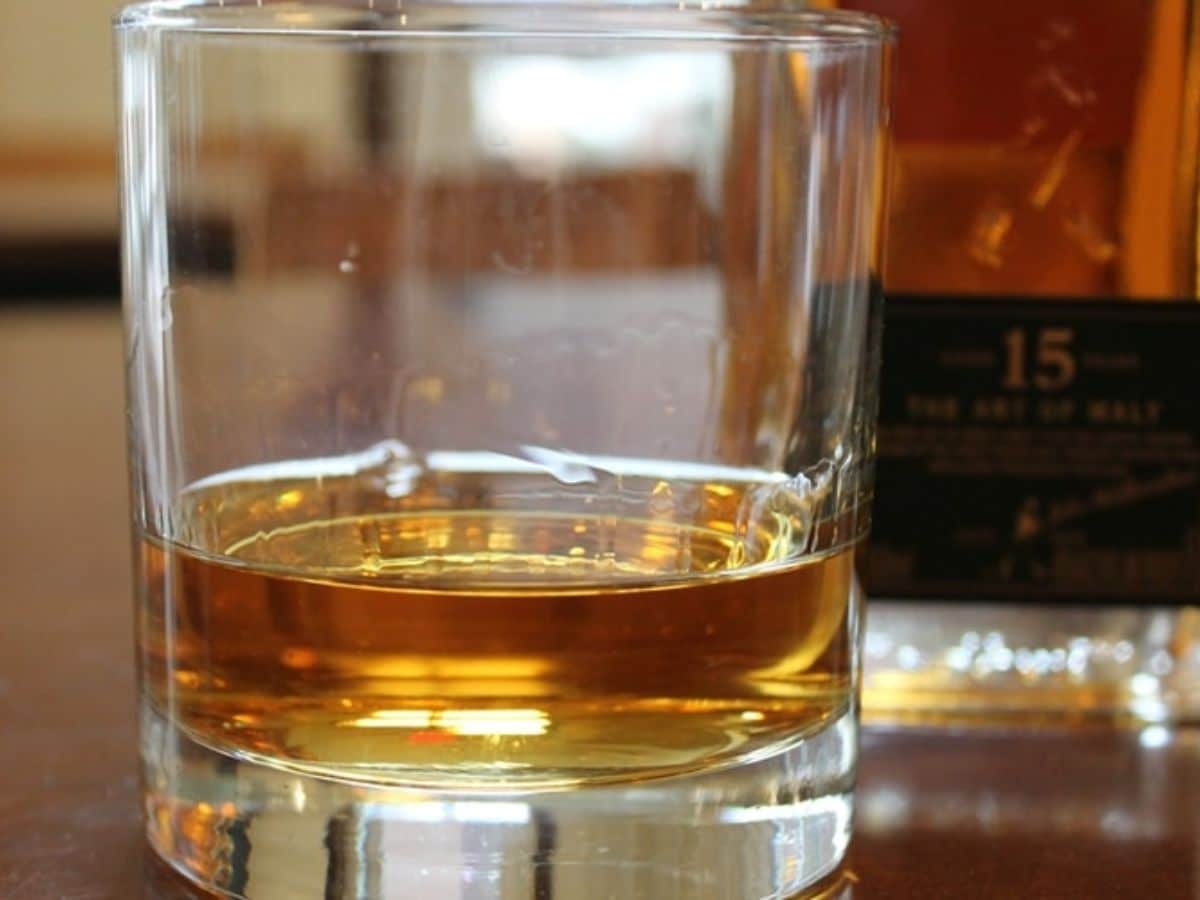 Tasting Johnnie Walker Green Label
Among Johnnie Walker's legendary labels, Green Label has for some reason been an odd duck. It was among the most recent expressions introduced by the brand and almost among the most short lived. In fact, Green Label was discontinued for a while and then resurrected. Such a maneuvre has spurred plenty of discussions about "old" vs "new". Some say the newer version is a little drier and/or spicier. Others say it's an entirely different beast. Many tend to agree the differences are minute. Others aren't having it. So goes the Internet. Speaking personally, I've never tried them one after the other so I'll refrain from passing judgment.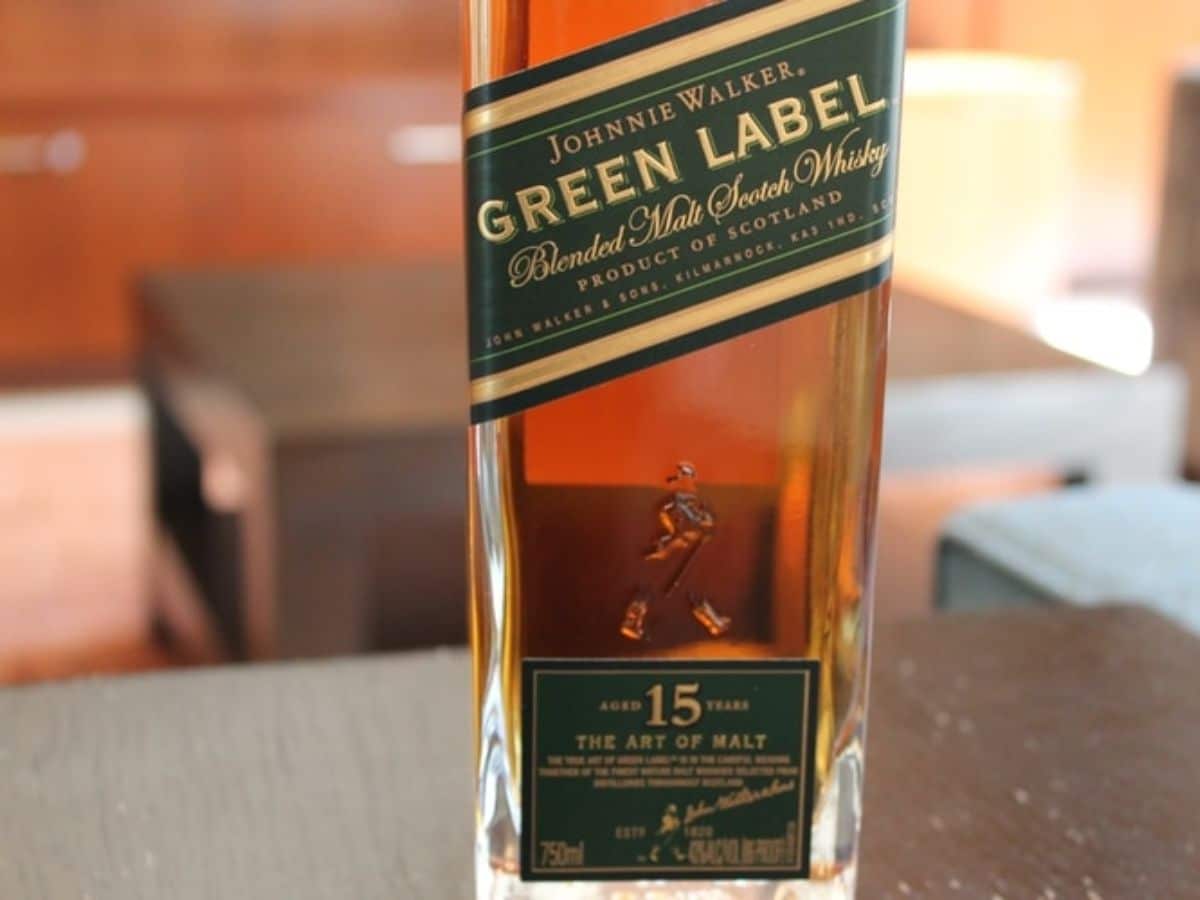 In spite of its resurrected status, Green Label's popularity remains to be seen, at least in relation to the brand's benchmark expressions. In terms of price, it sits right between the Black Label and Gold Label and feels like a perfect mid-tier choice. However, given what might be called Johnnie Walker's "democratic" appeal, perhaps Green isn't as popular as the other statements because it simply doesn't attract the kind of nuanced drinkers necessary to merit its own existence. Hence, the non-fussy types will go for Black Label because it's dependable and affordable. The prestigious but non-discerning types will go for Gold Label because it sounds fancier and has been around longer. And there sits Green Label all by itself, waiting for proper recognition. Poor Green Label.
Whatever the reasons, Johnnie Walker Green Label deserves more love than it receives. It is quite delicious after all. Made from a blend that includes four highly reputable single malts (Talisker, Linkwood, Cragganmore and Caol Ila) that are aged a minimum of 15 years, Green Label is in fact a best of all worlds stunner. It handles a variety of flavours with exceptional balance and never loses its smooth edge or malted barley essence. The colour is golden or light brown, almost like apple juice. Of course, ultimately it's the flavour that counts. Here's a breakdown.
Nose: The nose opens with lightly fruity aromas like apple or grape. That's quickly followed by notes of malted barley, sugar and oak.
Taste: A mild smoke element is balanced by toasted cereal, wood and a pleasant touch of sweetness. Malted barley is present throughout, while the texture is consistently smooth, though a little too dry to qualify as creamy or overly rich.
Finish: The malted barley hangs, and is joined by a little spice, oak, peat and an ample hint of chocolate and coffee at the very end. There's essentially no heat that isn't at least accompanied by an element of rewarding character and flavour.
ABV (Alcohol By Volume): Typically 43%, but this can vary based on the market and regulations.
Size: Commonly found in 750ml bottles, although other sizes may also be available, like 1L or 500ml.
Type: Blended malt Scotch whisky.
Age: 15 years.
Regions: It's a blend of malts from four major regions in Scotland: Speyside, Highland, Lowland, and Islay.
Again, what Johnnie Walker Green Label 15-Year Old does best is deliver a bold Scotch taste while balancing peripheral flavours with absolute aptitude. It's almost like a tasting class in your mouth because it flirts with elements that are far more pronounced in other expressions from other brands. Meanwhile, the smooth texture and sustained element of malted barley give the spirit a pure, classic sensibility. Such well-rounded distinction makes Johnnie Walker Green Label 15-Year-Old Blended Scotch Whisky both a perfect introduction to Scotch whisky and then a tasty old friend with a few tricks still up its sleeve. Delicious.