Man of Many's Staff Favourites – 24 July 2021
The NBA Finals are over, the footy season is in shambles and our Aussies can't get it together in the cricket – Lockdown is truly getting worse by the day. But thank the heavens, there is a new distraction on the horizon and it is the buffet of often forgotten sports we are reminded of every four years. The Tokyo Olympics has finally landed and we're uncharacteristically excited for it, and why wouldn't we be? The Men's 50-kilometre walk? Thrilling. Team Dressage? Captivating. Synchronized swimming? Unmissable. It's a smorgasbord of talent that has very few functional applications other than the quadrennial challenge of human ambition. So, what are we up to this weekend? Putting our feet up, watching the games and dipping into the cool stuff we uncovered in Man of Many's Staff Favourites.
You'll also like:
Man of Many's Staff Favourites – 17 July 2021
Man of Many's Staff Favourites – 10 July 2021
Man of Many's Staff Favourites – 3 July 2021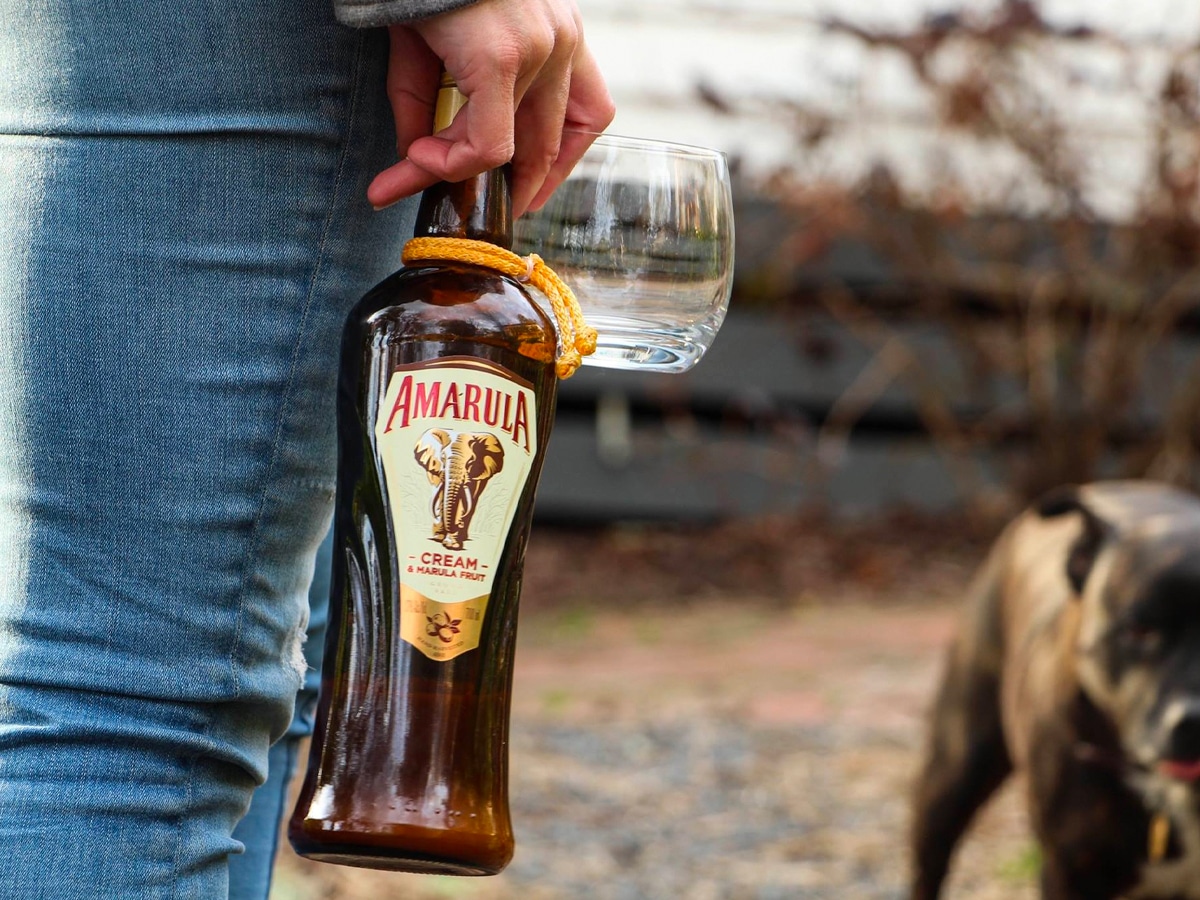 Amarula Cream Liqueur
Nick Hall – Digital Editor
I'm beginning to think my Staff Favourites choices are pushing further towards full-blown alcoholism, but this week it was hard to go past the Amarula Cream Liqueur. I've got a bit of a sweet tooth and I evidently don't mind a drink, so this delicious South African delight more than made up for my lockdown lows. If you haven't added Amarula to your bar cart yet, you need to get on it. Born out of the heart of Sub-Saharan Africa using the delicious Marula fruit, Amarula is then blended with cream and aged in French oak for two years, giving a surprisingly warm mouthfeel.
Since we went into lockdown, I've been trying my best to stay off the sweet stuff and get my diet back on track, but I have to admit, I got a bit restless and inventive this week. Moral of the story: Amarula Affogatos might be my new guilty pleasure.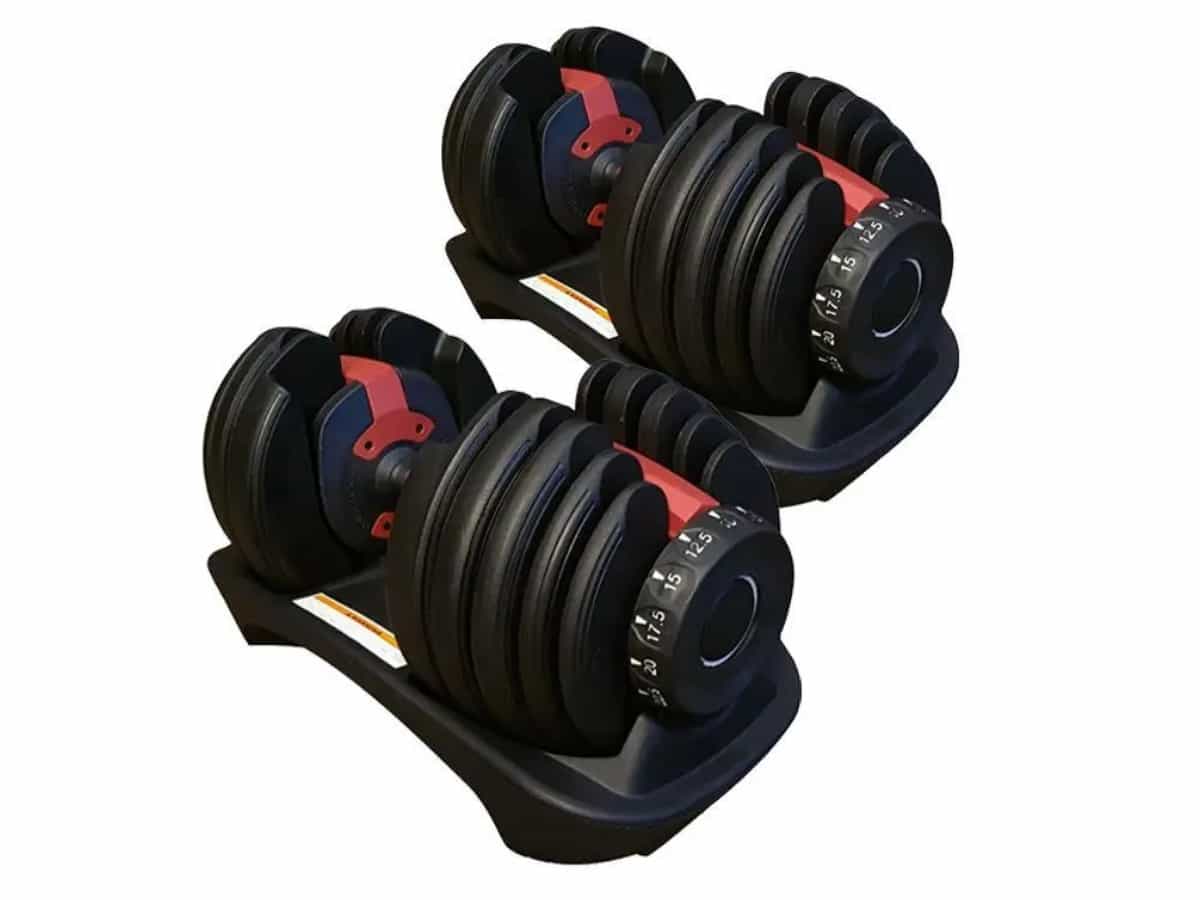 Adjustable Dumbbell Set
Scott Purcell – Co-Founder
I think I wrote about these last lockdown but I seriously can't recommend these enough for anyone with a home gym or simply wanting to keep up the exercise while working from home. They're the perfect solution for pretty much any exercise if you're short on space but please ignore the horrible catchphrase on the site: "Two dumbbells, for two arms!".
These dumbbells are adjustable by turning the dials at each end to the preferred weight. That's it. So Simple. Once selected, simply lift up the weight and it'll have automatically picked up the correct number of plates necessary for the weight. With this solution, you get up to the equivalent of 15 different weights in one piece of equipment saving you plenty of space around the house while still being able to get swoll.
The plastic stands are also handy for not only adjusting the weight but for storing them as well. They won't damage or mark your carpets or floors like leaving old rusty plates on the ground will.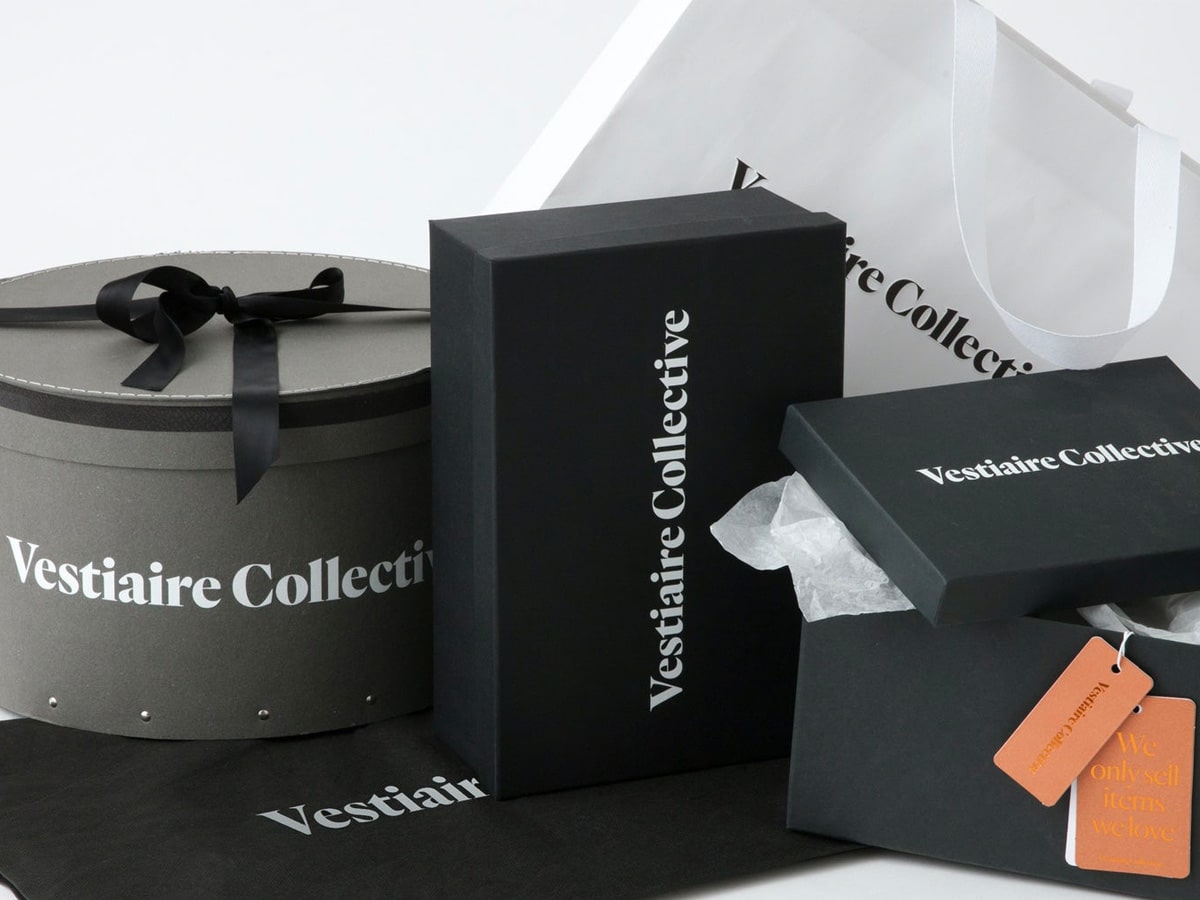 Vestiare Collective Pre-Owned Fashion Shopping Website/App
Denise Barnes – Native Content Manager
Vestiare Collective is, in my opinion, the best place to shop for pre-owned luxury fashion items. When I purchase an item from the platform I feel confident that what I am buying is authentic and I love that it gives me worldwide access to vintage stores, collectors, and designer fashion enthusiasts. While it may take slightly longer to arrive at your doorstep than when you normally buy things online, this is well worth the wait. This is because when you buy an item, the seller has to ship it to the Vestiare Collective Hub, where it undergoes an authenticity check by their in-house experts, and then when it passes the test, it gets shipped out to you wherever you are in the world.
If you know what you want, and spend a little time doing research, you can find some serious bargains on the app. For example, I recently wanted to purchase high-quality loafers and knew I probably couldn't afford brand new ones from the designers I liked. I then went into the app, set the filters to show only loafers that are available in my size, and started browsing. I ended up finding a pair of dark olive green Brunello Cucinelli loafers that usually retail upwards of $1,500 for just $150!!! And yes, it is not brand new, but this pair looked like it had barely been worn, had zero scuff marks, and still came with all its original packaging. What a find!
Another feature I love is that you can speak to the seller directly, ask them questions about the product and you can even ask for more photos if you want. This gives an extra layer of comfort before you decide to buy something. You can also make offers on listed prices. So for example, if something is listed for $500, you can make an offer for, say, $400. They may or may not accept, but in many instances, the sellers just want to get rid of these products and would likely accept a reasonable offer made.
There are so many more features that I like, (including that it's a sustainable way to shop) but I won't list them all here. For now, I would just highly recommend checking it out if you are thinking about investing in some classic designer items or even watches but want to avoid the hefty price tag.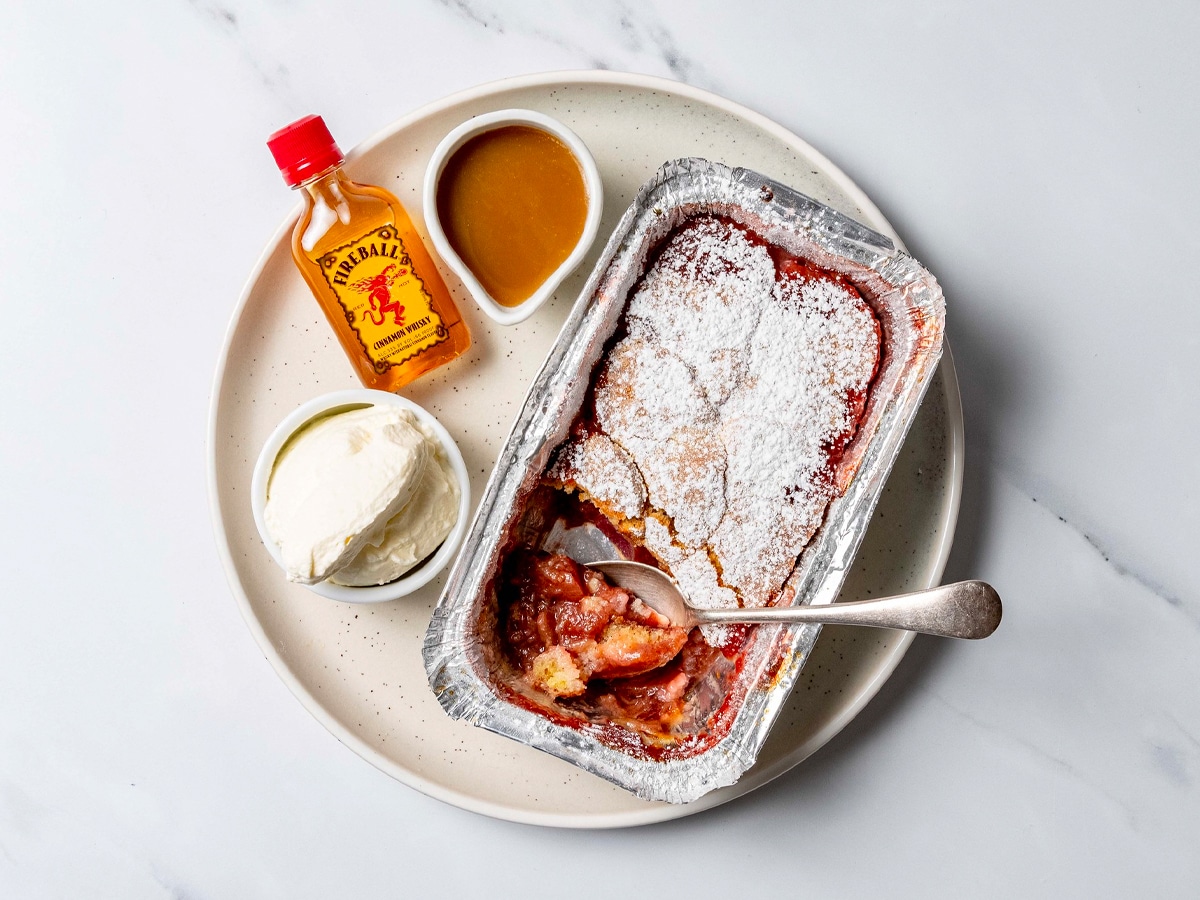 Fireball x Sunday Potts Point
Tim Fernandes – Sales & Partnerships Manager
I'm definitely less excited for the weekend because of this current Sydney lockdown. Now into the fifth weekend trapped at home, it's super important to start looking for new and fun ways to keep the lockdown and winter blues way, and the legends at Fireball Whisky have all of us looking forward to Fridays again. But you need to be quick.
To keep the Fireball Friday tradition strong, they've teamed up with Sunday Potts Point to bring you the ultimate comfort food – a Fireball infused rhubarb, pear and blood orange cobbler, complete with heartwarming Fireball butterscotch sauce. With only 100 available each week, these limited edition winter warmers will be available for 2 weeks via pick up or delivery from Sunday Potts Point.
Can't buy it? Make it! The below recipe may seem a little long, but what else are you going to do this weekend? If you genuinely do make this, email me a photo at [email protected] and I'll sort a Fireball prize pack for a couple winners.
Fireball, Rhubarb, Pear & Blood Orange Cobbler w/ Fireball Butterscotch Sauce (Serves 2): 18+ ONLY
Cobbler Filling Ingredients:
60ml Fireball Cinnamon Whisky
200g rhubarb (peeled and cubed)
½ blood orange (peeled and diced)
½ pears (peeled, de-cored and diced)
⅛ tsp allspice
75g brown sugar
⅛ tsp vanilla essence
2g pinch kosher salt
Cobbler Filling Method:
Place all ingredients into a heavy based pot and bring to the boil with a lid on
Simmer for 7 mins and set aside.
Allow to cool before placing into a baking dish.
Cobbler Topping Ingredients:
50g butter
50g self-raising flour
25g sugar
1 egg
⅛ tsp ground cinnamon
Cobbler Topping Method:
In a food processor place butter, flour and sugar inside and blend until dandy consistency.
Add egg and cinnamon and blend until completely combined.
Take mixture out of the processor and place onto baking paper, roll into a sausage form and place into the freezer until ready to cook.
Fireball Butterscotch Sauce Ingredients:
90ml Fireball Cinnamon Whisky
75g brown sugar
75g heavy cream
75g unsalted butter (diced)
2g smoked salt
Fireball Butterscotch Sauce Method:
Place brown sugar and cream into a saucepan and bring to the boil.
Reduce by 1/3 then add Fireball and reduce by 1/3 again.
Cool down mixture by 25% and then blend in butter and salt.
Assembly Method:
Preheat the oven to 180c. Slice cobbler top into 1cm discs and place 6 pieces on top of rhubarb mix and bake for 25-30 mins.
Allow to rest for 10 mins and dust with icing sugar.
To serve, take a generous spoon of cobbler and place on a plate or bowl.
Pour over butterscotch sauce.
Best served with either vanilla ice cream or whipped double cream.
You'll also like:
Man of Many's Staff Favourites – 17 July 2021
Man of Many's Staff Favourites – 10 July 2021
Man of Many's Staff Favourites – 3 July 2021