Man of Many's Staff Favourites – 17 July 2021
It's coming home! No, not the Euros, but the sinking feeling that we may be in lockdown for a little while longer. With Sydney and Melbourne shutting things down and making their way back to a familiar circumstance, it's time we put our eggs in the escapist basket. Keep yourselves entertained this weekend with some of the goodies we've recently unearthed. Here's Man of Many's Staff Favourites for this week.
You'll also like:
Man of Many's Staff Favourites – 10 July 2021
Man of Many's Staff Favourites – 3 July 2021
Man of Many's Staff Favourites – 26 June 2021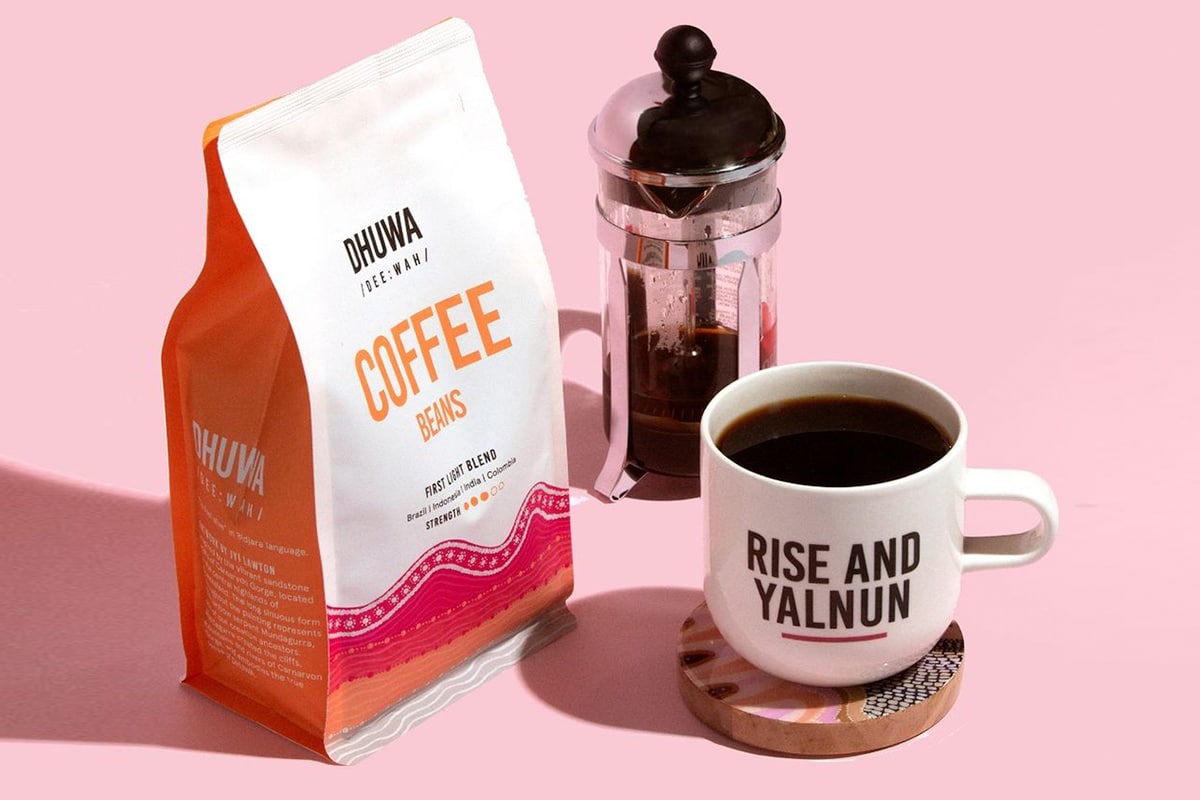 DHUWA Coffee
Nick Hall – Digital Editor
It's no secret I'm a bit of a coffee snob, but I never really got into filter coffee. Since being in lockdown, that's definitely changed. I recently got the chance to try out DHUWA Coffee, a name that has certainly stuck in my mind since I first came across it, and I've got to say, the filter revolution is here. The smoothness of the blend, paired with the enjoyment of actually filtering the coffee yourself makes handy mid-morning exercise, but better still, there's more to DHUWA than just great coffee.
DHUWA is Australia's first Indigenous-owned coffee brand, roasted in partnership with Griffiths Bros Coffee Roasters. In fact, the word "Dee:Wah" means to feel alive in Bidjara language, and comes by way of proud Mununjali Palawa man Shawn Andrews. The DHUWA Coffee cofounder said he was inspired to create the movement as a way of connecting with the community in a meaningful way.
"As a modern Indigenous-owned, managed, and controlled business, we believe a great cup of coffee connects us as we share stories, build bonds, and nourish relationships. We call it 'reconciliation in a cup'," Shawn says. "DHUWA celebrates Indigenous people and their cultures, including the three-hundred-plus languages they speak. It's a reconciliation ecosystem in itself, from the coffee we create, the people we celebrate, and the opportunities we bring to other Indigenous people.
The bigger picture behind DHUWA is to create a successful coffee enterprise that is soon able to train and employ Indigenous people and in so doing, contribute to their communities. Judging by how quickly I'm smashing through this blend, they might have to grow the team sooner rather than later.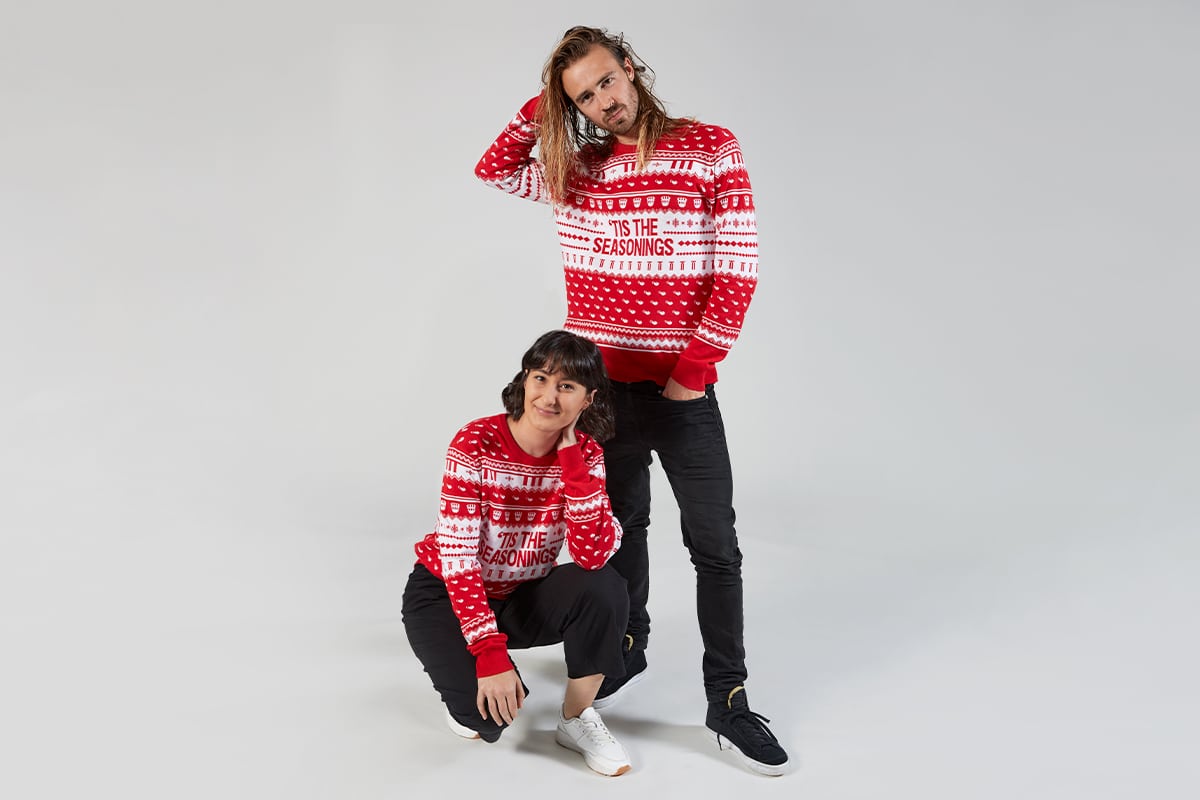 KFC's Ugly Christmas in July Sweater
Second to my love of coffee is my love of horrible clothing and KFC came through with the goods this week. While this new sweater doesn't smell finger-lickin' good like the iconic Crocs collab, it does look horrifyingly delightful. With the weather quite frightful outside right now, KFC's new limited-edition Christmas in July jumper perfectly captures the awkward family photo vibes I've been missing. Best of all, KFC will be donating all profits from the jumpers to its charity partners – The Black Dog Institute, ReachOut Australia, and Whitelion – so you can take your Christmas in July game to the next level and feel joyful about it this year. You can pick up one of these legendary sweaters for $59.95 (plus the postie fees) from the KFC Shopify page.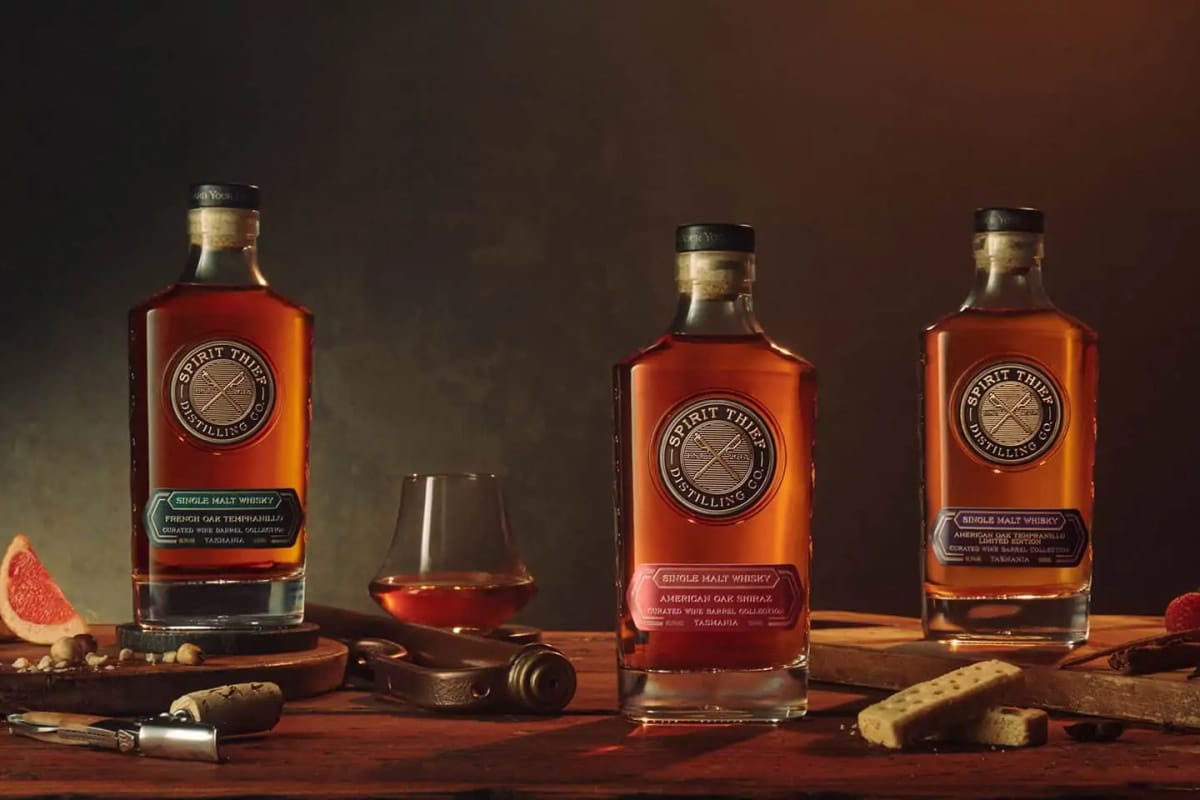 Spirit Thief Distilling Co. – Cellar Reserve Series
Scott Purcell – Co-Founder
I had the joy of trying a sample of Spirit Thief's Cellar Reserve Series this week and have to say I was mighty impressed. The quality of spirit coming out of Australia just keeps getting better and better. If you're not familiar with the story behind the brand, three pioneers (or thieves as they like to call themselves) from Tasmania's whisky industry chose to explore the marriage between heavily charred ex red wine casks and local single-malt spirits. This then evolved into single malts matured in varietal-specific red wine casks. The Cellar Release collection features three of these, each brewed, distilled and matured by Spirit Thief at their Huntingfield bond-stores in southern Tasmania.
The first is their American Oak Shiraz which is a collaboration with South Australia's award-winning Main & Cherry wines, these casks held shiraz sourced from the cooler regions of McLaren Vale before being given a medium toast and char. I found this to be fairly close to a Speyside style whisky and very approachable with strong caramel notes shiny through along with some spice to finish.
Next was the star of the bunch in my view, the French Oak Tempranillo. Insanely delicious, the French oak casks held tempranillo sourced from Adelaide Hills before being given a heavy toast and char. This had complexity and fruitiness in all the right ways with a hint of lime and black pepper Red Rock deli chips on the nose. The palate was smooth yet had flavours of tangerines, passionfruit and ginger to explore. This seriously hit its strides at the finish with spicy notes and plenty of depth. At AUD$188 this is a strong recommendation from me to buy if you've got the cash.
Lastly, was their American Oak Tempranillo, again aged in casks holding tempranillo from Adelaide Hills. Stong blood-orange notes from the outset and swathes of Turkish delight, berry compone, praline and rich brown sugar. Not as complex as the French Oak but still enjoyable.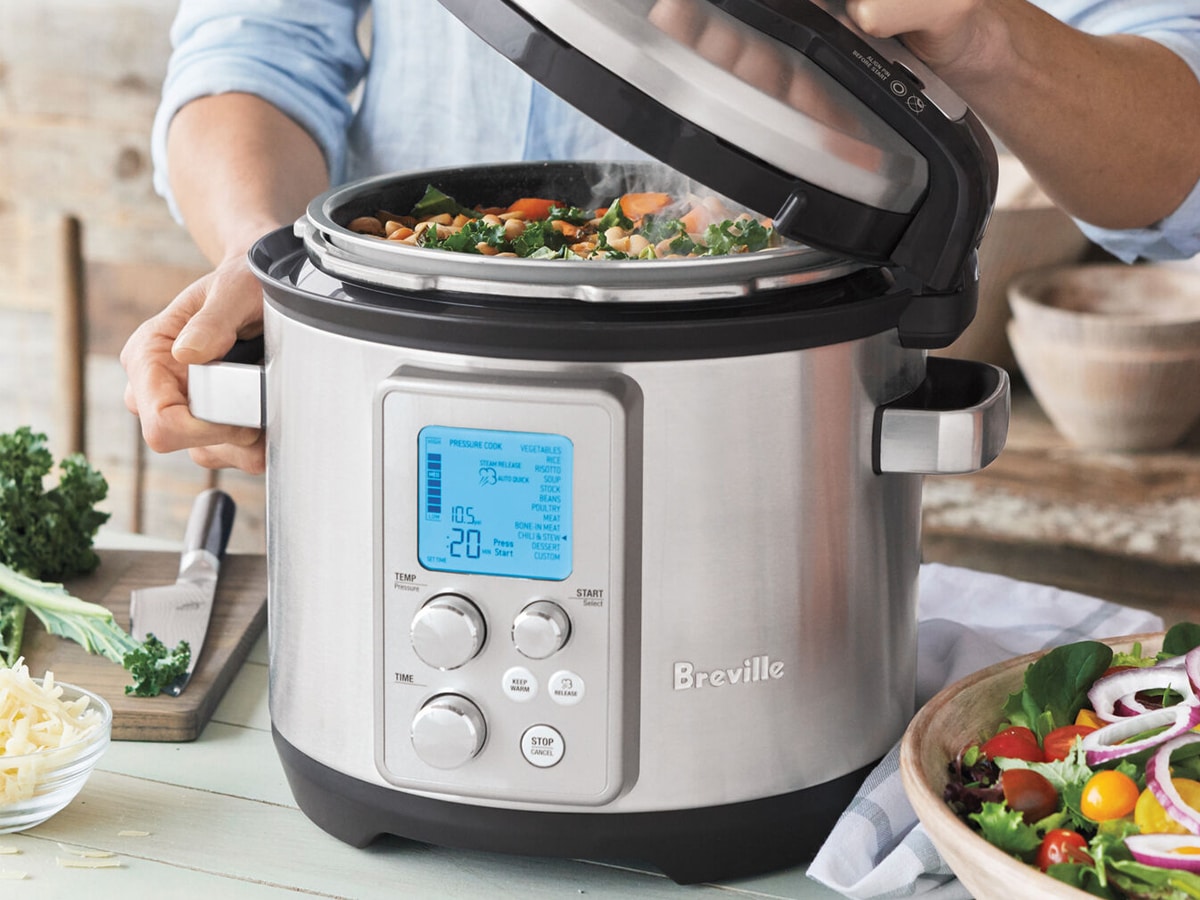 Winter Warmer Slow Cooker Recipes
Frank Arthur – Co-Founder
On cold wintery evenings, nothing warms the soul like a big hearty meal. While we're currently locked down here in Sydney, these colder months are the perfect time to break out the slow cooker and whip up some wholesome, coma-inducing comfort food. So if the thought of a hot slow-cooked meal piques your interest, here are some mouth-watering recipes to try:
For those without a slow cooker, try Breville's The Fast Slow Pro to get you started on your slow cooking journey.
Buy it here (AUS) Buy it here (US)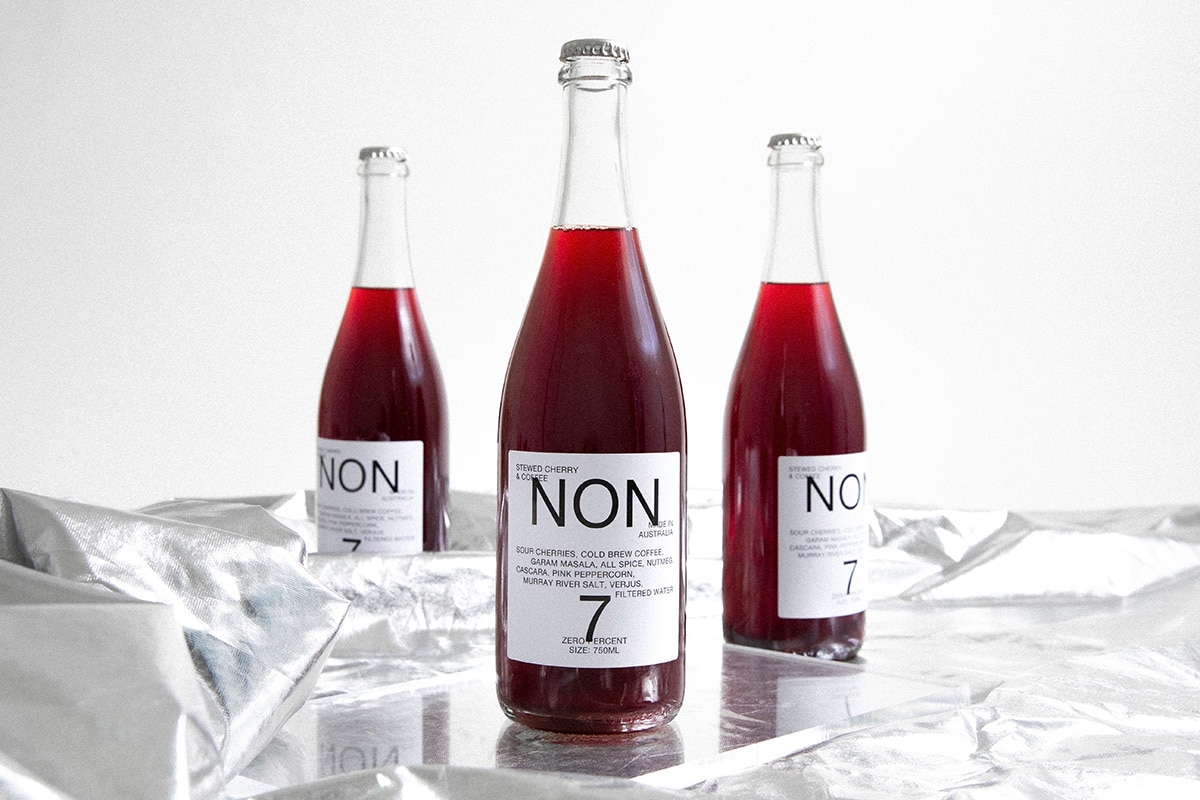 NON7 – Stewed Cherry & Coffee 0% Wine Alternative
Denise Barnes – Native Content Manager
If you're not familiar with NON, it's a 0% alcohol drink created to be a booze-free wine alternative. Born and brewed in Melbourne, NON is described as gastronomy in a bottle due to its innovative and bold flavours that pretty much defy everything you think a typical non-alc product should be. The flavours for each release are built from the ground up so that the complexity mimics that of common wine notes such as tannins, florals, acidity, salinity etc. You can almost compare the creators to specialist chefs or even perfumers.
The latest release, NON7 Stewed Cherry & Coffee has a deep cherry base with the cold brew coffee inclusion providing balance through its slight chocolatey bitterness. The tannins within are a result of the cascara (the dried skins of a coffee cherry) and the careful consideration of spices will add length and warmth to the back of the palate. But what does it actually taste like?
I had my doubts, I'm not going to lie. At first, when you open the bottle, the cherry and coffee smell is obvious on the nose but not in an in-your-face kind of way. The same goes for the taste which is surprisingly subtle. It has a bit of a fizz to it which I actually quite enjoy. The remaining additions of Garam Masala, All Spice, Nutmeg, Cascara, Pink Peppercorn, Murray River Salt and Verjus really make this such a complex drink, and to be honest, one I'm finding quite hard to accurately describe as it's unlike anything I've ever tried before. What I do know is, it does kind of feel like you're drinking some kind of natural wine, and I'm about that.
It's definitely worth a try, even if you're not one for non-alcoholic alternatives. It certainly makes Dry July a bit easier, that's for sure. NON7 is now available at specialty bottle shops across Australia and has RRP of $30.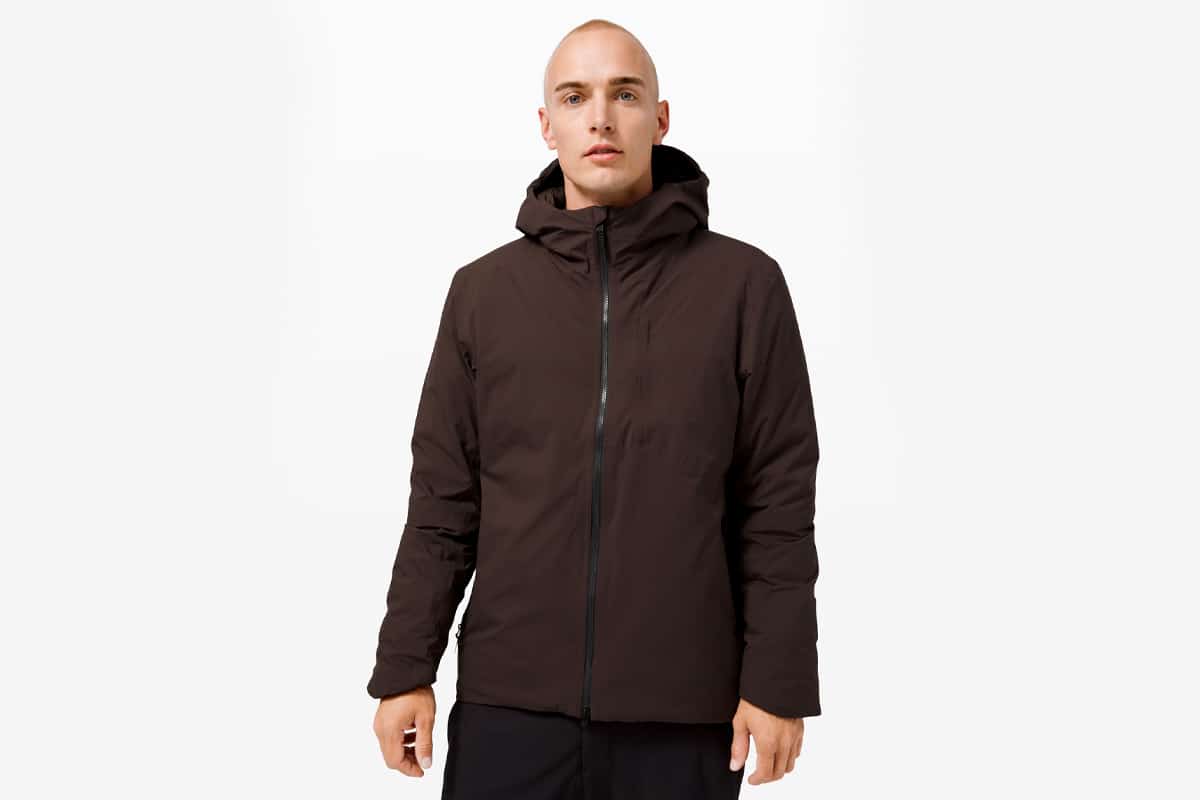 Lululemon Pinnacle Warmth Jacket
Tim Fernandes – Sales & Partnerships Manager
We all know Lululemon dominate the activewear range. There's a reason they appear as the #1 choice in our "Best Gym Gear" article, ticking every single box from comfort, fit, breathability and of course most importantly – looking cool! Going beyond the training realm, Lululemon has put just as much focus on those factors for their Pinnacle Warmth Jacket. A lightweight and incredibly warm goose down jacket, made to keep you toasty and completely dry for the winter months. My gym is a 10-minute walk away, and if I wasn't in lockdown this is what I'd be wearing on those cold 5.45am commutes, rain or not.
Perfect for your outdoor footy matches, the snow or just getting around the city looking stylish. Lockdown won't last forever, so you need to put whatever restaurant and schooner money you've saved by not going out, towards this epic jacket. You'll be warm, look cool, keep it forever and definitely not regret it.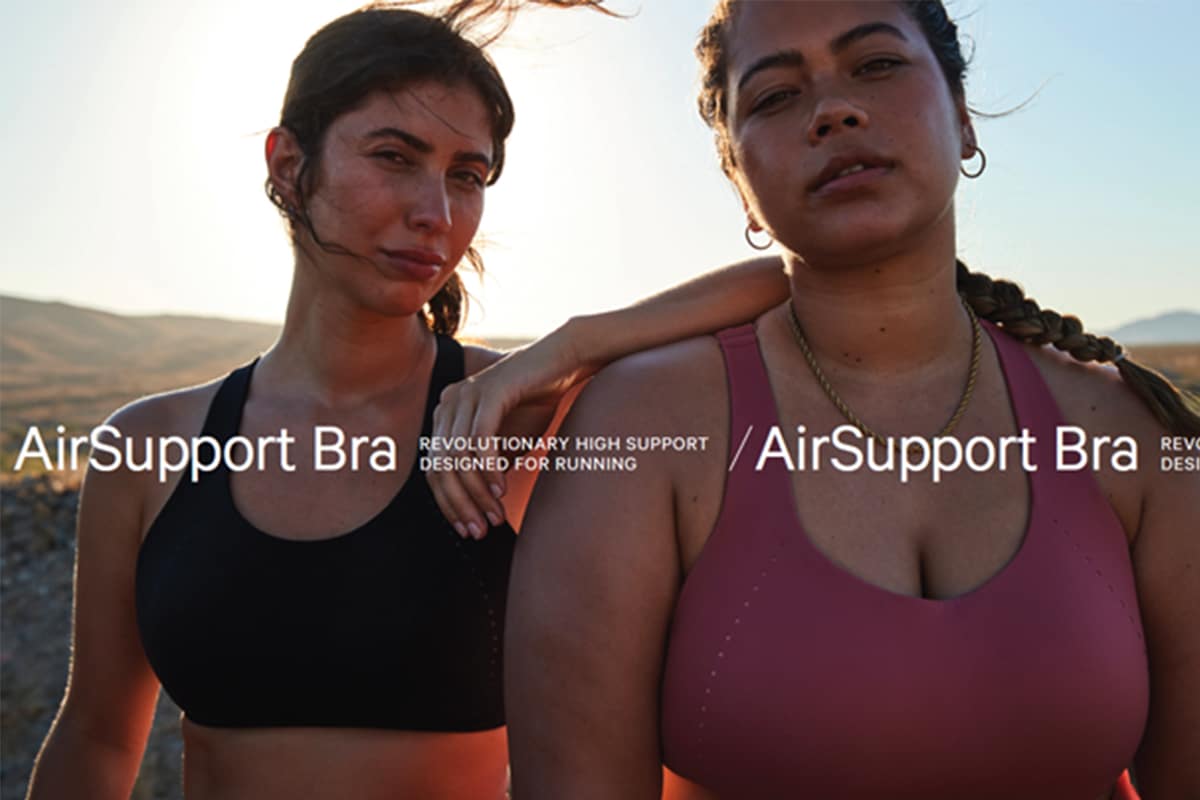 Lululemon – AirSupport Bra
Geena Valos – Account Manager
As a self-professed fitness and sports junkie, I'd say it's pretty hard to combine both fashion and comfort… particularly when it comes to sports bras. Many times I have lost the battle whereby I find myself choosing a support bra that looks great on however when I start moving I soon find out that it is not fit for purpose whatsoever.
No surprise that the brand that makes the most comfortable leggings (and the only leggings I work out in) has also come to the table with a sports bra that encapsulates both style and containment. What makes it so special? The Air Support Bra has cups that are constructed with new, injected-foam technology and a unique honeycomb pattern which creates flexible, breathable lift and shape, reducing pressure on the bra's other components. The innovative system of movement is expressed in its lightly cushioned, adjustable straps and ribbed underband creating a whole new level of fit and comfort. Not only this, but its performance fabric is extremely soft and moulds to meet the needs of any body shape and type.
The AirSupport Bra has been specially crafted to endure physical activity in any condition or form making it the next perfect gift for your other half that is complaining about their current, outdated and thrashed activewear. This essential lockdown gift is available in stores and online today and retails for AUD$109.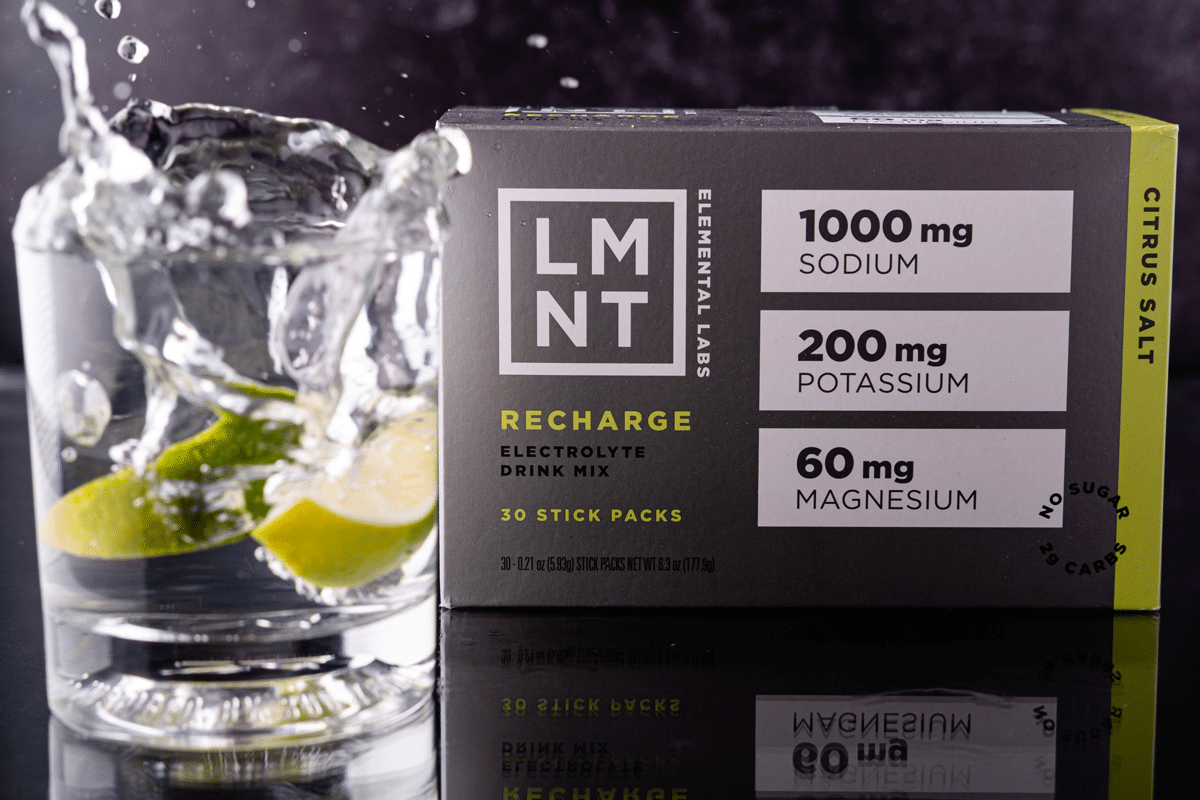 LMNT Electrolytes
Sam Mangioni – Staff Writer
If you're keen to replace that sugary sports drink with something healthier, LMNT electrolytes is the perfect substitute. We all understand the importance of hydration, especially if you live an active lifestyle. However, not all products are created equal when it comes to effectively replenishing those vital minerals after an intense sweat session. LMNT electrolytes is packed with all the essentials, including sodium, potassium, as well as magnesium, and none of the nasty's like sugar, gluten, and other artificial ingredients. I gave their variety pack a crack at the start of the week, and have already felt an improvement both physically and mentally. Also, if you're feeling a little cheeky, the salty flavour works as a healthier mixer for homemade margaritas!
You'll also like:
Man of Many's Staff Favourites – 10 July 2021
Man of Many's Staff Favourites – 3 July 2021
Man of Many's Staff Favourites – 26 June 2021