Man of Many's Staff Favourites – 26 February 2022
With the rain teeming down and Sydney currently drenched, our weekend plans involve sitting inside and scrolling through the feed looking for cool stuff to drain our bank accounts. Thankfully, there is a near-endless amount of goodies to choose from and we've got our eyes set on a few special pieces. Here's what we've been looking at this week, in our Man of Many Staff Favourites.
You'll also like:
Man of Many's Staff Favourites – 19 February 2022
Man of Many's Staff Favourites – 12 February 2022
Man of Many Staff Favourites – 5 February 2022
Casamigos Margarita Kit
Nick Hall – Editor-in-Chief
There are good tequilas and then there is Casamigos. Perhaps best known for being the brainchild of A-lister George Clooney, the small batch, ultra-premium spirit is a seriously solid drop, and that's coming from someone who does not like tequila. Honestly, I've spent my entire adult life avoiding the drink like the plague, still shuddering from a few bad experiences in my teens, but this week, I pulled on my big boy pants and went back to the source. I'm thankful I did.
Testing my hand (or Tim's, more accurately) at making a Margarita for National Margarita Day, I reached for the Casamigos Blanco Tequila, intrigued by the minimalist label design and obvious star power. To my surprise, the smooth finish to this drop was unlike other tequilas I've had in the past, leaving me with a long-lasting crisp taste and a more than satisfied smile. Definitely get amongst it.
Favourite Article of the Week: 3 Cool Irish Cocktails You Simply Have to Try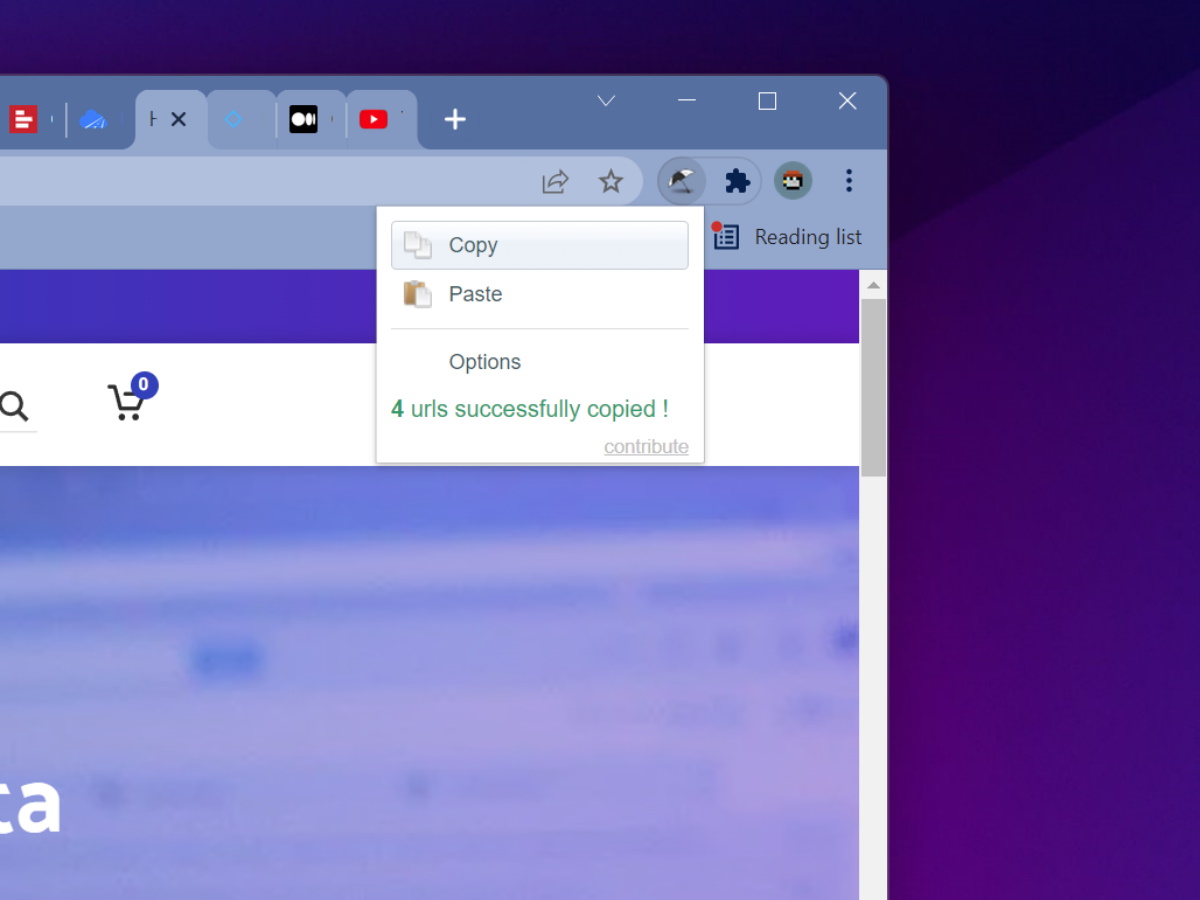 Copy All URLs Chrome Extension
Scott Purcell – Co-Founder
I'm a big fan of anything that saves me time and the Copy All Urls Chrome Extension would have to be up there with one of my favourite Chrome hacks and productivity tools. Have you ever had to open a big long list of URL's someone has emailed to you open to have to click them one by one? Well now, you can simply copy the list and paste them into your browser with this tool to open multiple URLs in one go. Need to send someone a bunch of tabs you've got open? Simply use it to copy the URLs of all opened tabs in your browser and you can paste them into a nice formatted list in an email. A pro tip I suggest is also adjusting the settings to only copy your selected tabs which provides you with further precision than copying all 50 open tabs at once.
Favourite Article of the Week: The Best Whisky in Australia for 2021 Has Been Named 
Cringiest Article of the Week: Buckle Up, the First Trailer for Netflix's 'Byron Baes' is Peak Second-Hand Embarrassment 
Baltic Aquascaphe Dual-Crown Diver
Frank Arthur – Co-Founder
This week for my Staff Favourite I want to bring your attention to French microbrand watchmaker Baltic and their Aquascaphe Dual-Crown dive watch. I believe it's an underrated watch that offers great value for money. The Aquascaphe Dual-Crown is based on the classic super compressor dive watch styles of the 1950s and 60s. This iconic case style is designed so that as the wearer dives deeper, the water pressure tightens the seal, thus increasing the watch's water resistance. This watch also features an internal rotating bezel also synonymous with traditional super compressor watch design. Unlike the external rotating bezel that we've become accustomed to, the rotation of the Aquascaphe Dual-Crown's bezel is controlled by the turning one of the crowns.
Inside the Aquascaphe Dual-Crown's 39mm diameter stainless steel case, this watch features automatic Miyota 9039 with a 42-hour power reserve and hacking seconds, 200m water resistance and domed sapphire glass with internal anti-reflect coating. Its sleek design can be easily dressed up or dressed down and is available in blue or black dial variants with a matching coloured rubber strap. Alternatively, you can opt for the stealthy black PVD case version with a black dial and strap.
Other notable watches of similar style include the Longines Legend Diver and the JLC Polaris which come at respectively higher price points, but if you're looking for a more affordable option, the Aquascaphe Dual-Crown offers quality, heritage design and an attractive price point.
Favourite Article of the Week: Another Day, Another $2 Million OpenSea Scandal 
Withings Body Cardio Scale
Tim Fernandes – Senior Sales & Partnerships Manager
Withings does exceptional products that are stylish, simple, functional and always geared towards helping you track your best health metrics. My colleague Clelia is still singing praises about her Withings ScanWatch and its ridiculous number of helpful features. Another incredible product is the Body Cardio Scale, which in addition to measuring heart rate and full body composition, now features a new cardiovascular index – Vascular Age. A key indicator of cardiac health, cardiologists use this measurement to understand associated risks of cardiac and health incidents like hypertension, high cholesterol, organ failure, reduced cognitive function, Alzheimer's disease, stroke, and heart attack.
The Withings Vascular Age feature shows if you're at an 'optimum', 'normal' or 'not optimum' health level, while the Withings Health Mate app will show additional information including an estimation of vascular age, followed by exercise and nutrition advice to improve cardiovascular health. In addition to weight and BMI readings, the Body Cardio also provides a full assessment of body composition such as body fat, muscle, water, and bone mass which can be graphed to show trends and keep you accountable for your wellness goals. At a cheeky $250, you'd be crazy not to get one.
Heavenluxe Sheets
Heavenluxe is a new bed linen brand that's just landed in Australia, claiming to be the World's #1 Most Comfortable Sheets. It's a big call, but they do have a solid start with over 35,000+ customers, thousands of 5-star reviews and 11,000+ followers on Instagram. Founded in Singapore, their promise is to always have the softest, most comfortable bed sheets that are "softer than Egyptian cotton, more cooling than silk". These are bold claims, but Heavenluxe clearly backs itself with a wide range of bundle sets, sheets, duvet covers and pillowcases of different styles and colours. If you're looking for new bedding or a housewarming present, give them a try.
Favourite Article of the Week: Glenfiddich's $2,000 Limited Edition Grand Cru is a Work of Modern Art
Krispy Kreme Hershey Doughnuts
To be fair, I went into this knowing I would love these doughnuts. I Grew up on Hershey chocolate and classic glazed Krispy Kreme doughnuts as a treat. I was just curious to see it combine, and it was not a disappointment. Rich, delicious creamy taste with an ooze of chocolate flowing in with each bite. Heaven. I also had to get the classic Krispy Kreme to glaze doughnuts which you can never go wrong with, Simple, yet the dough and glazed topping still hit the spot.
What a yummy way to enjoy a once in a century two's day. Thankfully they weren't limited to the launch date, and I have already had another sneaky day snacking on Krispy Kreme Hersey doughnuts. They are a limited edition ending on the 27th of March so get in as soon as possible. How can you go wrong with having a mouth full of chocolate sauce in every bite. I think it's safe to say, I love a good doughnut, and Krispy Kreme is a go-to on the list.
Favourite Article of the Week: 20 Best Mexican Restaurants in Sydney: Authentic to Tex-Mex