Man of Many's Staff Favourites – 19 February 2022
Nursing a few sore heads and a couple of bad McDonald's burgers, the Man of Many team is waking up feeling less than crisp. But it matters none. The weekend has arrived and to usher in the sweet, bubbly goodness that is the two days of reprieve, we collated our top finds from this week. Here's Man of Many's Staff Favourites for this middle-ish part of February.
You'll also like:
Man of Many's Staff Favourites – 12 February 2022
Man of Many Staff Favourites – 5 February 2022
Man of Many's Staff Favourites – 29 January 2022
Reebok Club C 85
Nick Hall – Editor-in-Chief
As a kid, a grew up watching Allen Iverson absolutely destroy teams in the early 200s. I even followed him through that weird Piston/Grizzlies era that never really got off the ground. So naturally, I'm well-versed in the language of Reebok, but I haven't stepped foot in a pair for over a decade. My swift transition from sporting fan to emo kids circa 2006 saw me drop the sneakers in favour of Vans and I've yet to evolve since, but these Club C 85s from Reebok are making me reconsider. The perfect blend of old-school and new, these crispy white low-tops have a vintage aesthetic that really calls back to the court shoes of the 1980s. My AR0456 pair comes with a cheeky English flag and green highlights, a nod to Reebok's rich tennis legacy, but for me, all I see when I look at these sneakers is AI stepping over Ty Lue. PRACTICE?
Favourite Article of the Week: Are NFTs Scams? We Asked the Experts
Airfly Pro
Scott Purcell – Co-Founder
It's been a while since I've been travelling COVID but this was the first week I've stepped back on a flight for work. So it's a good time to remember the important essentials one needs whilst travelling. Probably the beat hack known to man on flight is the Airfly Pro Bluetooth Receiver. Simply plug this little bad boy into the headphone jack on the plane and enjoy a wireless listening experience in your own premium headphones. No more battling with chords or wires while people try to climb over you or having to deal with an uncomfortable plastic headset.
Favourite Article of the Week: Ressence Type 3 BBB is a Triple Black Oil-Filled Mechanical Marvel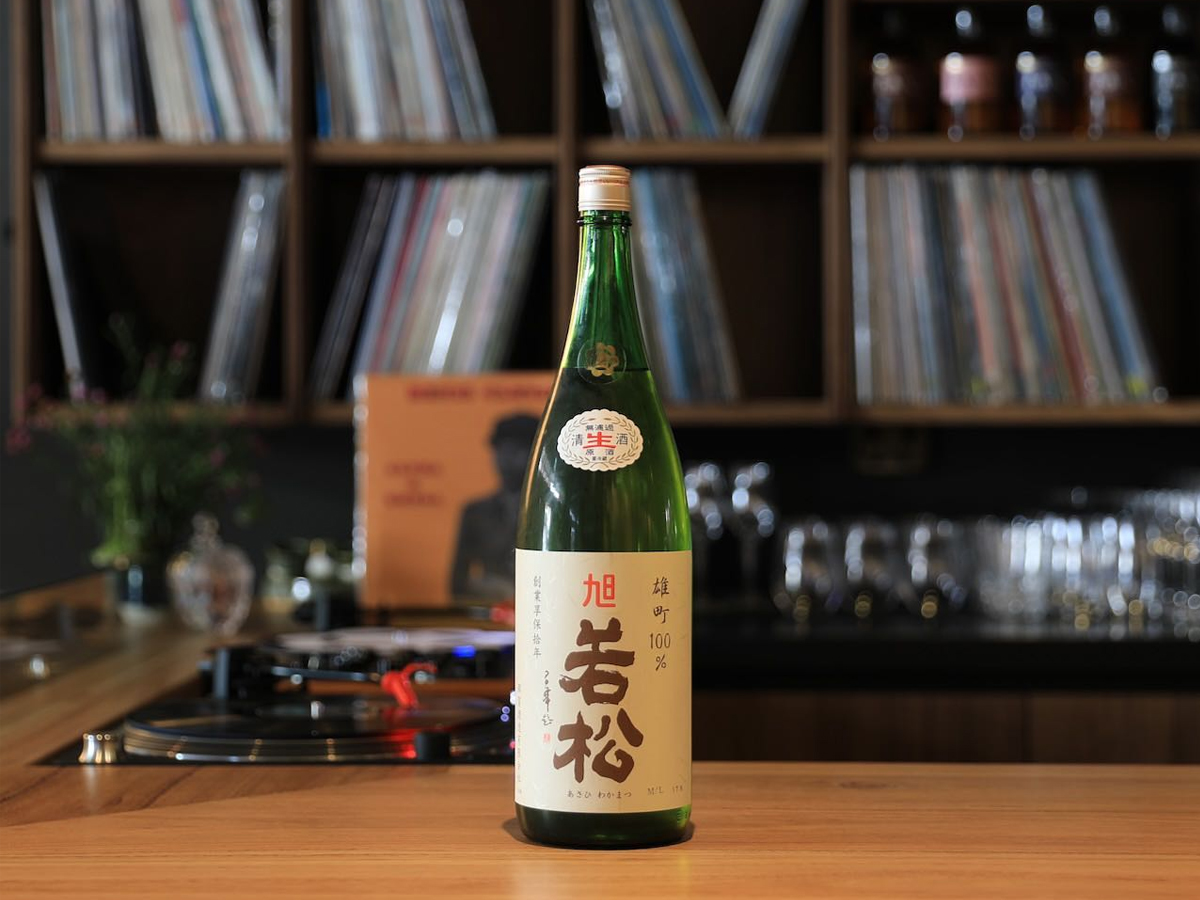 Ante Saké and Record Bar
Frank Arthur – Co-Founder
One of the latest editions to Sydney's vibrant hospitality scene is the Japanese-inspired bar Ante in Newtown. Through its design, drinks, food, music and general atmosphere, Ante exhibits a high level of attention to detail that truly elevates the experience enjoyed by every customer that walks in the door.
Set in an architecturally stylish minimalist interior rich with timber and designer furnishings, Ante serves up an extensive range of over 60 sakés by the glass or by the bottle, with a menu of Japanese inspired foods to match. Not to mention a solid selection of whisky and cocktails. And when it comes to vibe, the pièce de résistance are the tunes. The venue's turntables get a good workout as they spin tracks from the more than 2,000 records of co-owner Matt Young's personal collection which is proudly displayed behind the bar.
Check it out
Favourite Article of the Week: The Most Insane 'Luxury Off-Road 911' Ever Built is Up For Auction
ZAGG Invisible Phone Protection Gear
Denise Barnes – Head of Branded Content
Tech companies put a lot of time, effort, and resources into the design of their mobile devices, and more often than not, they look really really good as a result. So why cover them up with heavy accessories? Sure, you need to protect your phone from those imminent pavement drops otherwise your good-looking naked device will be no more – and that's where ZAGG comes in.
When it comes to protecting your phone, this is definitely not something you should cheap out on, and as ZAGG is a trusted global leader in this space so, it's almost a no-brainer. For my Google Pixel 6 Pro, I use the ZAGG Gear 4 Crystal Palace clear cover and the features on this thing are pretty insane. Most impressively, the cover is protected by D30 Crystalex Material, and to explain this in a nutshell, it's the clearest, thinnest, and most advanced impact material in the world and is 5G compatible. It also contains an antimicrobial treatment to further protect the case from odour-causing bacteria and degradation from microorganisms.
As a screen protector, I use the ZAGG Invisible Shield Glass Elite Curve which is their strongest screen protection EVER. In fact, it's 5 times stronger than a traditional glass screen protector. It's super easy to apply, provides maximum scratch protection, and comes with ClearPrint to provide a smudge-free experience. And similarly to the case, it's also 5G compatible and contains the same anti-microbial treatment meaning my entire phone gets the same protection. If you're serious about protecting your phone, you can't go wrong with ZAGG.
Favourite Article of the Week: The Best Super Bowl Ads of 2022: A Complete Guide
Nutribullet Blender Combo
Sam Mangioni – Journalist – Entertainment & Lifestyle
Full disclosure, I'm a terrible cook. However, I have perfected the art of the smoothie. So if you're like me and lack basic culinary skills yet still want the benefits of nutritious food, get a Nutribullet Blender Combo. Before receiving one for Christmas, I had no idea how far the Nutribullet had come. I always thought their older products were incredibly efficient and easy to use, but the lack of size always prevented me from pulling the trigger. Well, the new Combo edition has answered my prayers, offering a 2-litre pitcher to throw in all the fruit, vegetables, and protein powder a kitchen-challenged boy could need! Plus, it comes with newly designed blades and several innovative button features that deliver 'optimum nutrient extraction'. If you never want to grow up and learn to cut vegetables, I'd highly recommend this product.
Favourite Article of the Week: Inside the $500 Million Private Train Designed By a Yacht Legend
The Ovolo Hotel, Woolloomooloo
Tim Fernandes – Senior Sales & Partnerships Manager
The mini bar in your room at the Ovolo hotel in Wooloomooloo is free and replenished daily. Do you need any more of a reason to book a weekend getaway immediately? Ok, here's a few more things I love about the Ovolo: The vast majority of the hotel's 100 rooms come with picturesque Sydney Harbour views, 24-hour room service, gym and pool access, free European Table breakfast, free Wi-Fi, free laundry and free social hour drinks/ canapes EVERY evening at Alibi. Alibi is the hotel's very own 100% plant-based bar & kitchen and the first of its kind in Australia. There's also an insane amount of excellent restaurants within literally 2 minutes of the hotel, like China Doll and OTTO Ristorante as well as plenty of nightlife options an easy walk away. Apparently, the Ovolo's Founder & CEO loved 80s music and contemporary art, which is why there are also AC/DC and INXS themed Rockstar suites complete with a hammock, mirrored walls and a cocktail bar. The non-rockstar suites are also of course luxurious and comfortable, with little extras like phone chargers, Apple TV a Spotify streaming service for guests called Radio Ovolo all adding to the experience. You won't want to leave the room.
Favourite Article of the Week: Vollebak Just Created a Jacket Designed to Survive the Zombie Apocalypse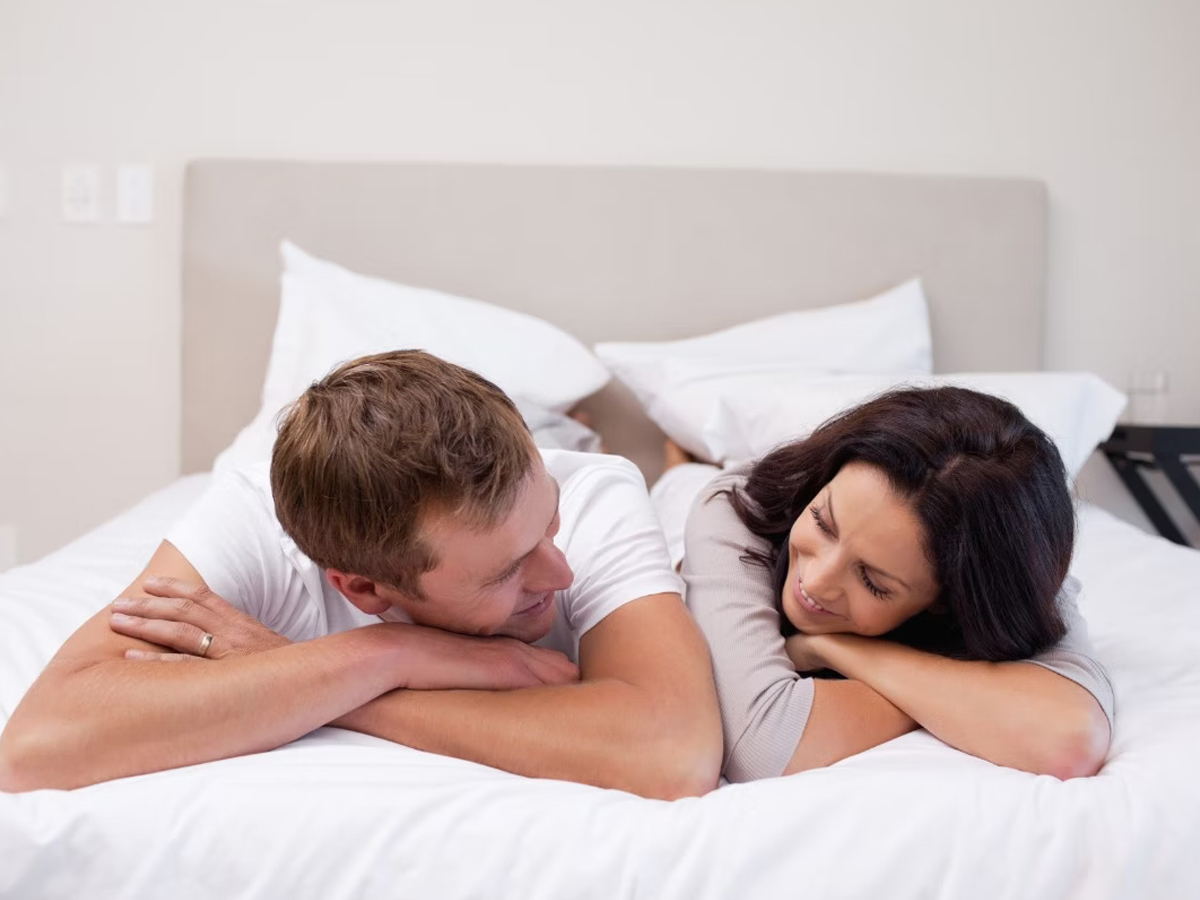 WOW BEDS: Duo Mattress
Clelia Niyikiza – Branded Content Assistant
Besides one weekend trip to Port Stevens, I haven't had any break from my bed like I previously would with frequent overseas trips away, including a yearly month of escaping Aussie winter for Summer in the Northern hemisphere. Plus, when you're always saving up to travel, you forget to splurge on the actual necessities of everyday life.
I finally upgraded my bed last month to the Wow Bed, and the difference in my sleep has been remarkable. The bed comes with two premium innerspring layers,a long with a seven zone pocket support system. According to the brand, 300 pocket springs are on-hand to give you more support with individually responsive strings to align your spine, support pressure points and isolate movement.
In terms of quality, aside from using materials free of harmful substances and heavy metals, the Wow bed has become perfect for a comfortable and cool night of supportive sleep, putting together the best foam materials and inner springs. As a bonus, it came with a free Hybrid Pillow which elevated my sleep to a complete 100%. Since changing to the wow bed, I have seen my sleep increase by 30% more deep sleep in the past three weeks. It shows how much a great quality bed makes a difference!
Favourite Article of the Week: The Simpsons are the Most Sought-After Collaborator in Fashion
Monos Carry-On Pro Plus – Terrazzo
Jacob Osborn – Staff Writer
When is luggage more than just luggage? When it's the exquisitely crafted Carry-On Pro Plus in the limited edition pattern of terrazzo, that's when. Brought to us by the travel masters at Monos, the product is a slightly larger companion to the brand's award-winning Carry-On. Ultra-sturdy on the outside and roomy within, it's designed to fit in the overhead bins of major US airlines. For flights on smaller planes, you might need to check it in. On the bright side, there'll be no mistaking this piece for any other in the baggage claim.
Protected by a hard shell of aerospace-grade, water-resistant polycarbonate, the Carry-On Pro-Plus features a lockable YKK zipper, three interior pockets, and three interior zippered pouches. At the front is a built-in compartment that's likewise protected by polycarbonate and designed to hold a laptop up to 15″ in size. Additional goodies include vegan leather detailing, quiet wheels, a firm telescopic handle, and other premium materials.
The Monos Carry-On Pro-Plus comes available in a variety of colours, but the limited-edition terrazzo is a true stand-out. Inspired by a classic composite material of the same name, this brilliant pattern injects art deco sensibilities with palpable playfulness. Bring the luggage into your arsenal and you may soon find yourself looking for excuses to travel…as if you needed any. Seriously though, this thing rules.
Favourite Article of the Week: Longines Celebrates the 2022 Commonwealth Games With an Exclusive HydroConquest