Man of Many's Staff Favourites – 29 July 2023
If you want to feel depressed about your financial situation, take a squiz at Jaylen Brown's new mammoth contract with the Boston Celtics. The NBA star could purchase everything in our latest edition of Staff Favourites with loose change found at the bottom of one of his many designer bags. Nonetheless, we less athletically gifted members of society still need a little retail therapy once in a while so check out what's got us splurging below.
You'll also love:
Man of Many's Staff Favourites – 22 July 2023
Man of Many's Staff Favourites – 15 July 2023
Man of Many's Staff Favourites – 8 July 2023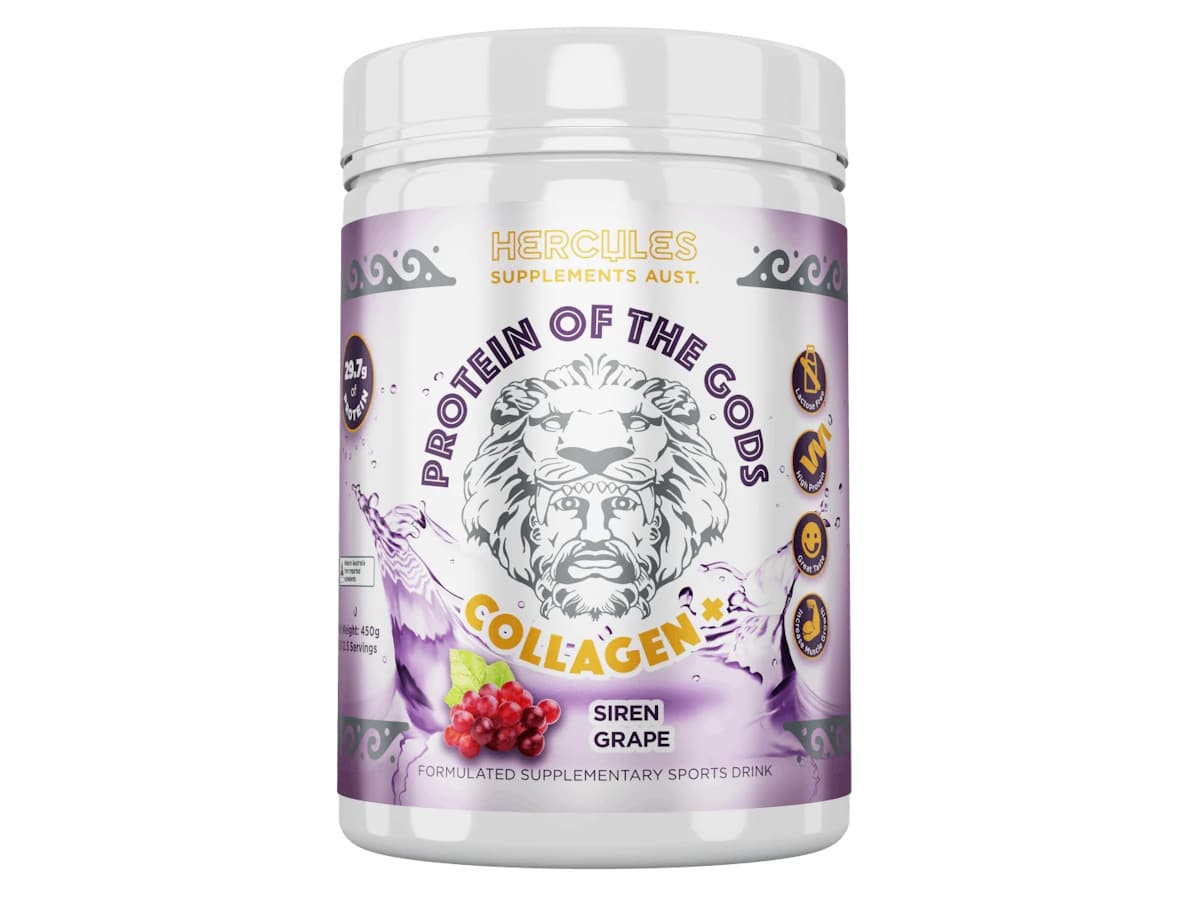 Protein of the Gods: Collagen Plus
Scott Purcell – Co-Founder
It's true what they say. The Gods love collagen. And so do I. You know that icky feeling you get in the pit of your stomach after trying milk based proteins and the digestion that follows? Are you feeling just bloody tired from the gym all the time? Well, this Protein of the Gods tastes just like cordial and contains a whopping 29.7g of protein per serve. It's also lactose and dairy free, 99% sugar free and fat free. But what's the go with the collagen I hear you ask? It's good for your hair, skin, nails, tendons ligaments and bones. Need I go on? The best bit is that it tastes like fruit and not chemicals.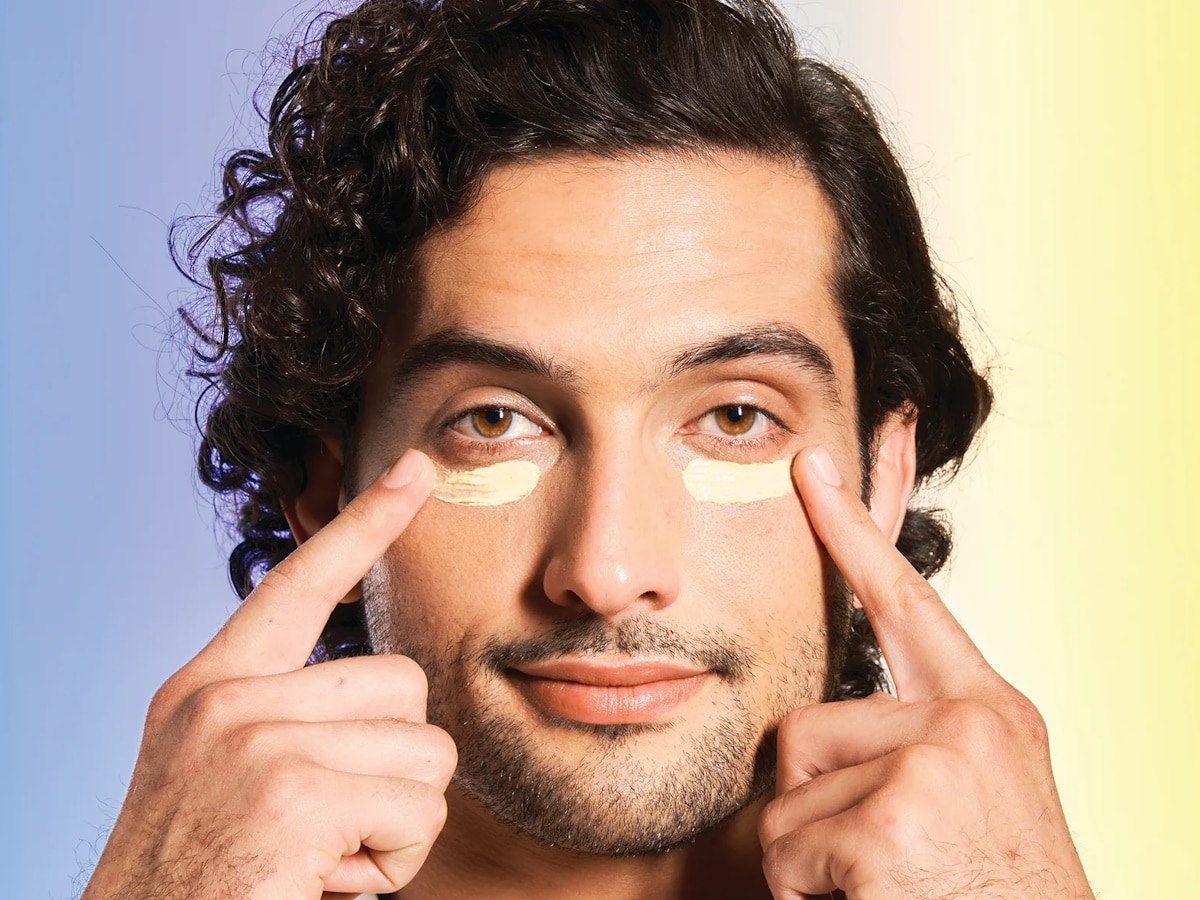 Get Rid of Dark Circles Under Your Eyes
This week I've also been trying out Lumin Skincare, the first ever men's skincare that's specifically meant to target those dark circles under your eyes. Mine have been sticking around this week after staying up way too late bingeing on Hijack on AppleTV. So what's their secret? It's a bright yellow colour-correcting pigment that erase the blue tones under your eyes. But it's not just makeup. This is packed with goodness like Niacinamide that helps reduce the size of your pores, Hyaluronic Acid that hydrates the skin and removes wrinkles, Licorice Root Extract that reduces age spots and caffeine to wake you the f*** up.
Favourite Article of the Week: WIN! A Bottle of Man of Many x Westward Single Malt Whisky Worth $175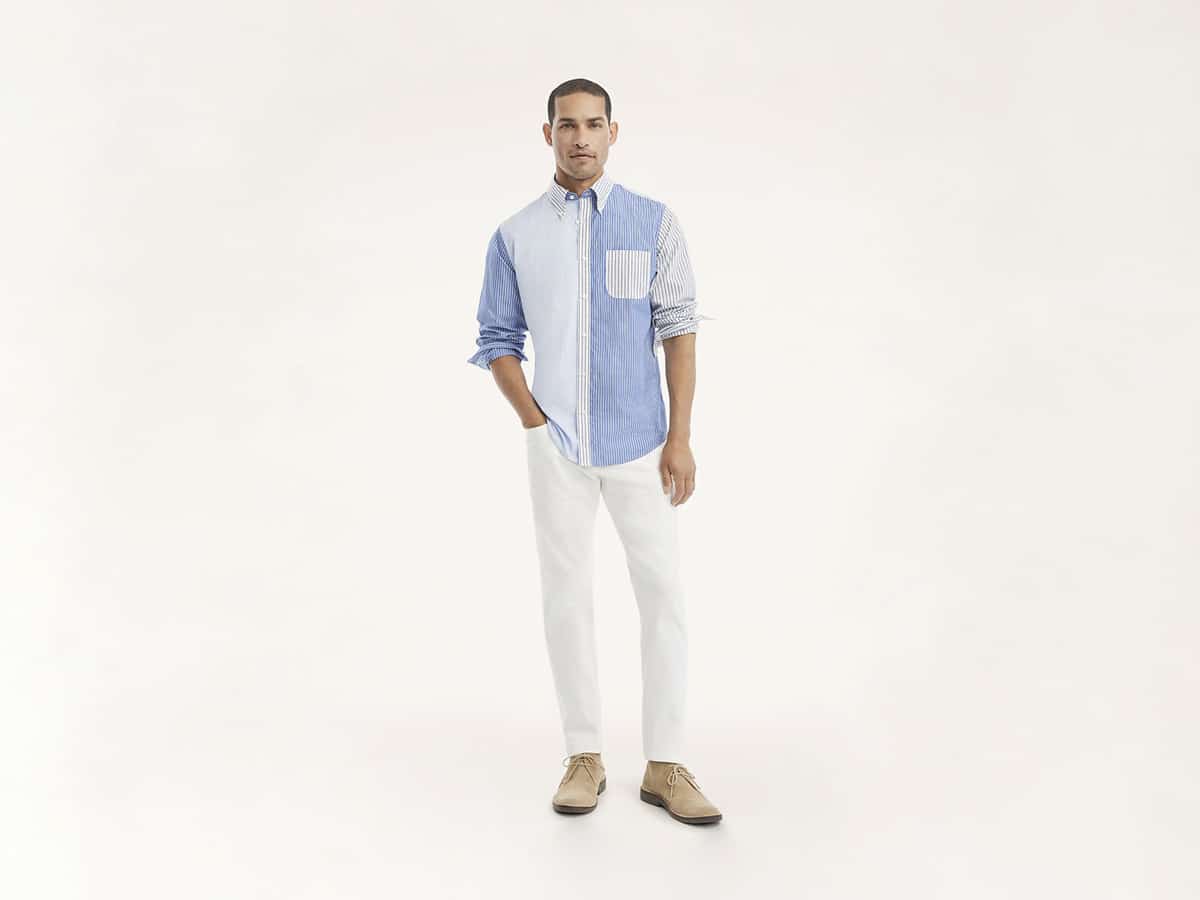 Brooks Brothers Friday Shirt, Poplin Fun Stripe
Nick Hall – Editor-in-Chief
From the moment I saw Ric Flair WOOing his way through the WWE draped in an earthy-toned Brooks Brothers suit, I knew the American brand was for me. In stark contrast to the Nature Boy himself, Brooks Brothers exuded a type of subtle sophistication that felt wholesome, well-earned and hard-working, but somewhere along the way, it lost its charm. When Brooks Brothers closed here in Australia, it wasn't a surprise and it very much felt like the end of the traditional era of men's RTW tailoring. Thankfully, the American icon has returned and I have to say, there's something very exciting about the label's latest SS23 collection.
---
Featured Video from Man of Many
---
I recently copped the Friday Shirt in cotton poplin, which takes design cues from Brooks Brothers' original 1970s Fun shirts. Back then, the label would make shirts out of leftover, contrast fabrics in an effort to train new sewers and craftspeople. Legend has it that when one of Brooks Brothers' executives saw the shirts in progress, he declared they were "some fun shirts!" and immediately rolled them out into the production line. I'm a huge fan of the oversized design and it really feels like the embodiment of the 'Old Money' aesthetic everyone is going nuts for at the moment. The rest of the seasonal release lands somewhere between collegiate preppy and modern tailoring, with a few weighted knitwear pieces thrown in If you're looking to up your style with a little help from an old faithful, Brooks Brothers is back in town.
Favourites Article of the Week: LG's New DUOBO Coffee Machine Squats Over Your Mug and Delivers a Steamy Cuppa Joe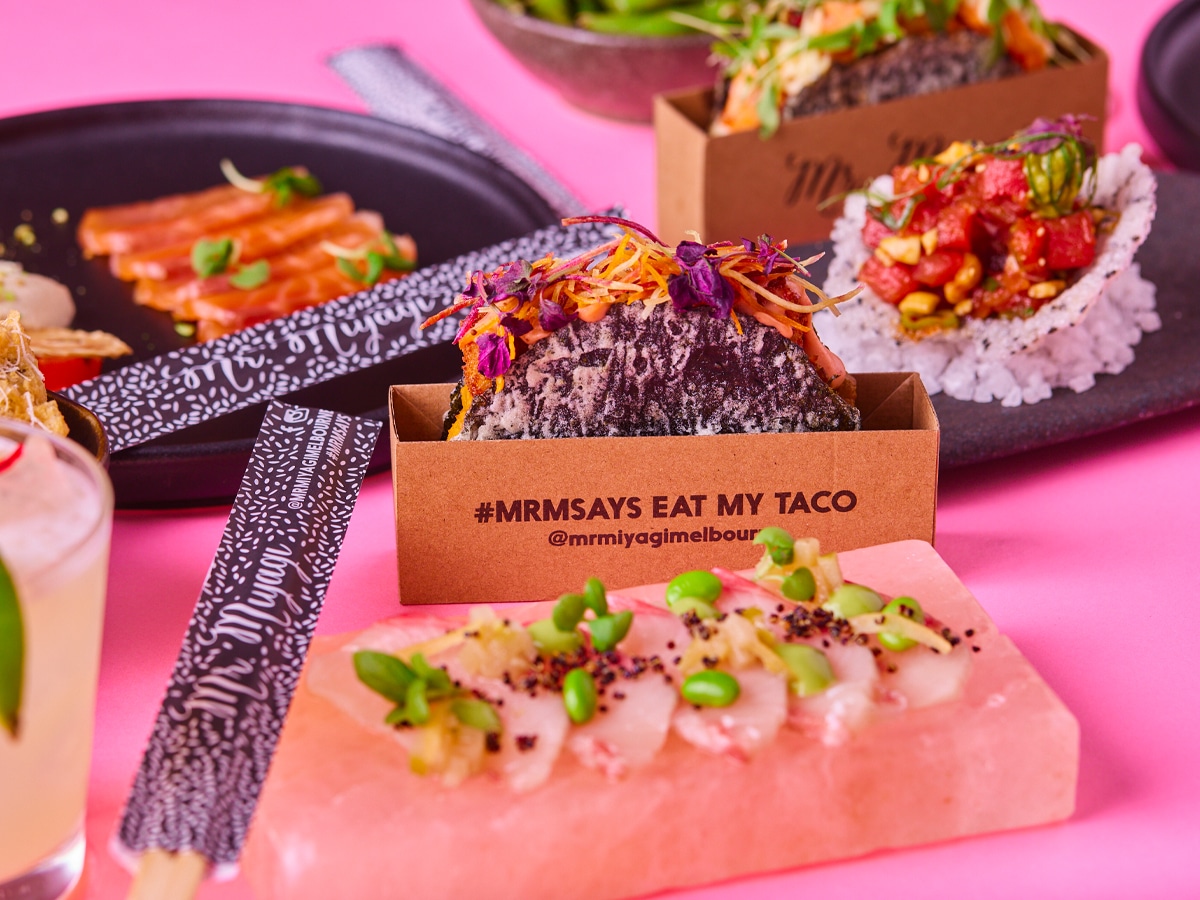 Mr. Miyagi Restaurant
Richie Hall – Video Producer
Mr. Miyagi says a taco in both hands is a balanced diet. In this case, we're talking about their famous Eggplant Katsu Nori taco with shibazuke mayo in one hand and the Salmon Nori taco with spicey napa cabbage in the other. Mr. M is so much more than an Instagrammable hotspot. Located in trendy Chapel St, Windsor this is a must for anyone seeking a playful spin on the flavours of Japan whilst in Melbourne. Take a group of mates and head into one of the private booths. Miyagi Fried Chicken, Salt Slab kingfish, Bang Bang Crackers and Duck Duck Betel will be flying around. It all tastes as delicious and playful as it sounds.
Favourite Article of the Week: All the Watches from Christopher Nolan's 'Oppenheimer'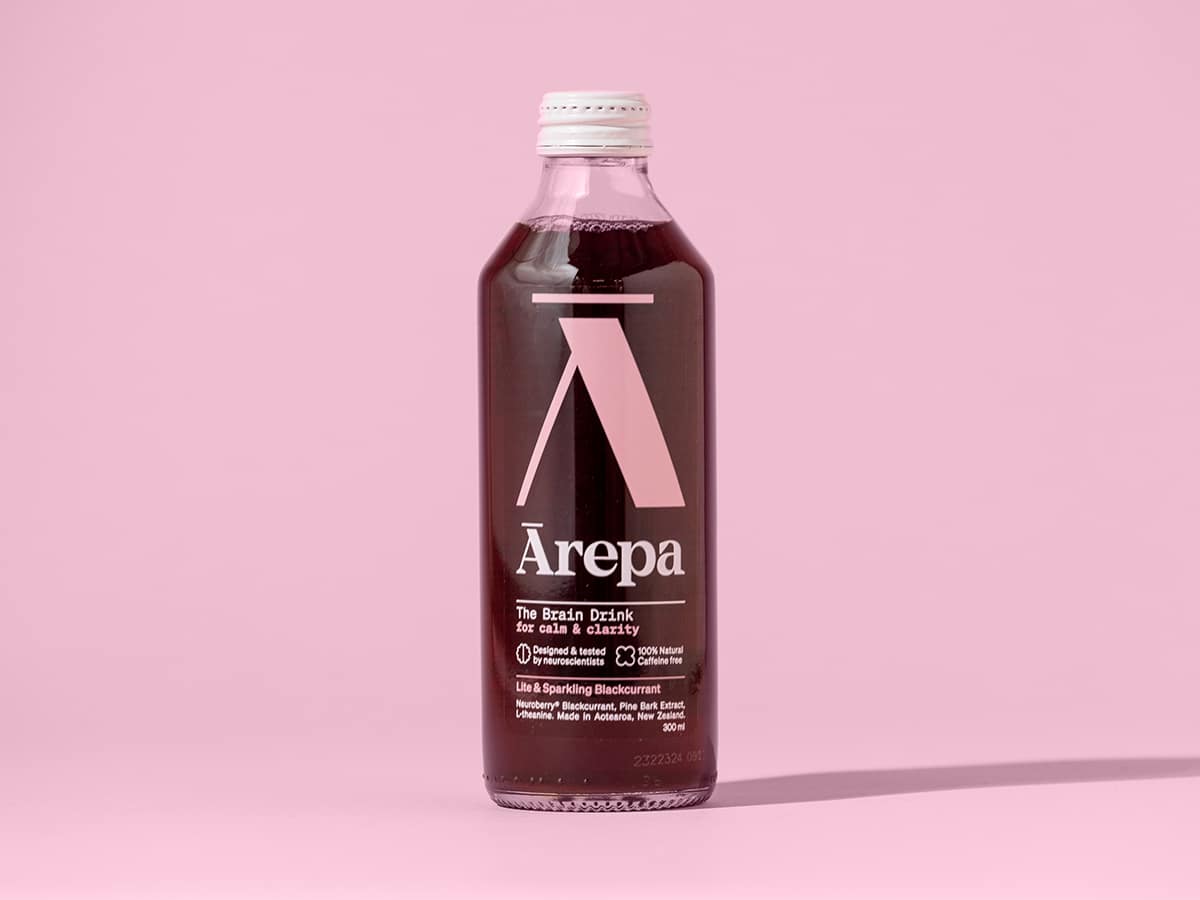 Ārepa
Ben McKimm – Journalist
So I'm going to be a little cheeky and recommend two things I've been trying this week! Both are drinks, so strap yourself in.
First up, I've been test-driving this Ārepa brain drink for the last few weeks after I decided to quit drinking coffee around two-months ago after struggling with moments of anxiety and a general lack of quality sleep. The good news: I'm feeling better than ever after saying goodbye to my caffeine addiction. The better news: I stumbled across this new brain health drink at the same time to alleviate any focus fallout after quitting coffee. It works, but what is it?
Found in over 1,200 Australian retailers including Woolworths, Coles, Harris Farm and IGA, the drink is formulated with unique ingredients including Neuroberries, a class of blackcurrant proven to maintain dopamine levels in the brain and enhance focus under stress. And it also contains some of the highest levels of Vitamin-C grown commercially on the planet.
Look, I don't know what any of that really means, but I reckon it works. I smash a brain shot when I'd usually have my first morning coffee around 10am in the morning and I'm focused until the afternoon, at least. If I'm feeling slow in the afternoon I drink a bottle of their sparkling blackcurrent with my afternoon tea. If you're sick of drinking coffee and you feel like giving caffeine a break, check out the link below and give the Ārepa a test.
Favourite Article of the Week: 2023 Subaru Crosstrek Review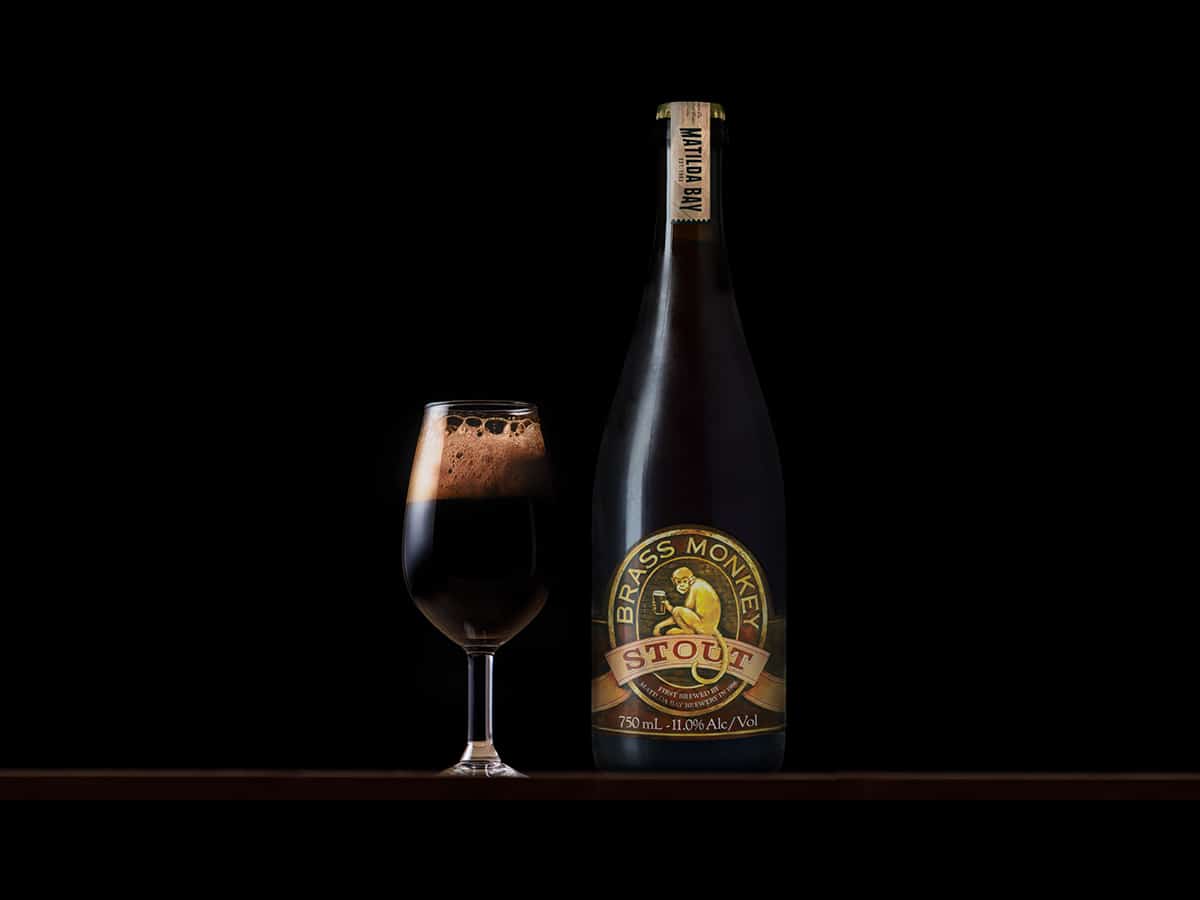 Brass Monkey Stout
After turning my nose at stout for the first 8 years of my drinking life, I've finally matured into the god-tier beer. And if we're talking the god-tier beers, then the re-launched Brass Monkey Stout from Matilda Bay is certainly up there. First brewed by Matlida Bay at Fremantle's Sail & Anchor Hotel in 1986, the much-loved Brass Monkey Stout provided a craft beer option to Australian consumers in the 1980s, when the vast majority of the beer market was made up of mass-produced lagers.
The 2023 version of Brass Monkey has been reimagined as a high-end, high ABV (11%) brew that's spent the last nine months resting in French Oak wine barrels at Matilda Bay's Yarra Valley brewery, linking the brand's heritage with its current home in one of Australia's premium wine regions. Open the bottle and your nostrils are filled with stewed plums, rum and raisin, tiramisu, and plum pudding with a palate to match. Don't ask question, just get one.
Favourite Article of the Week: 2024 Mitsubishi Triton Revealed, Coming to Australia Next Year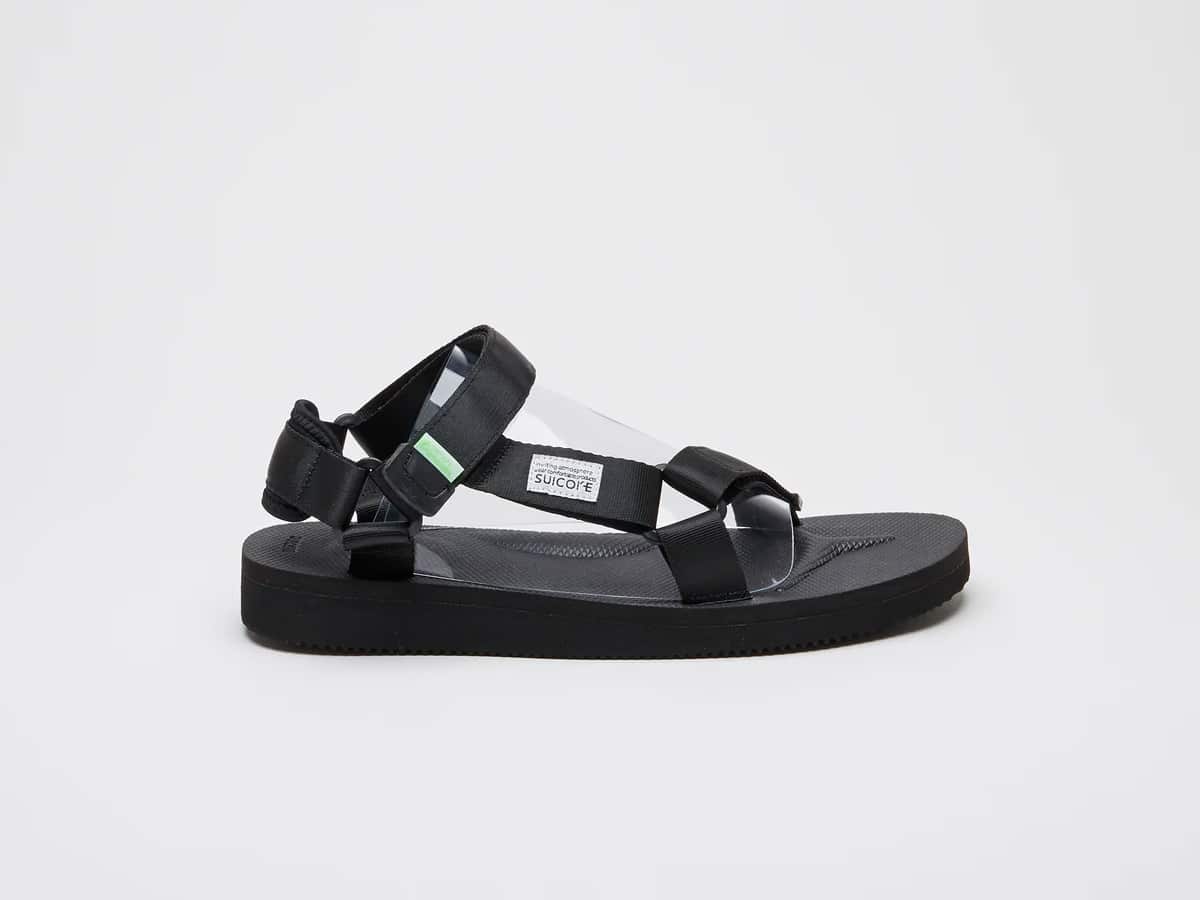 Suicoke DEPA-Cab Sandals
Frank Arthur – Co-Founder
In preparation for an upcoming holiday to Fiji, it's imperative I come correct with the appropriate footwear. My trusty slides and pluggers aren't doing it for me at the moment so I decided to channel 90s vibes and buy myself a pair of Suicoke DEPA-Cab sandals. While there are other brands producing similar options such as Teva, Reef and Good News to name a few, Suicoke jumped out to me as the leader from a quality standpoint. And from a style perspective, a sandal-wearer often walks a fine line between ageing grandpa and a cool guy with his toes out. Luckily, the folks at Suicoke have created a product that falls firmly in the latter camp.
Favourite Article of the Week: 'NBA's Richest': Celtics Star Signs First $300 Million Contract in NBA History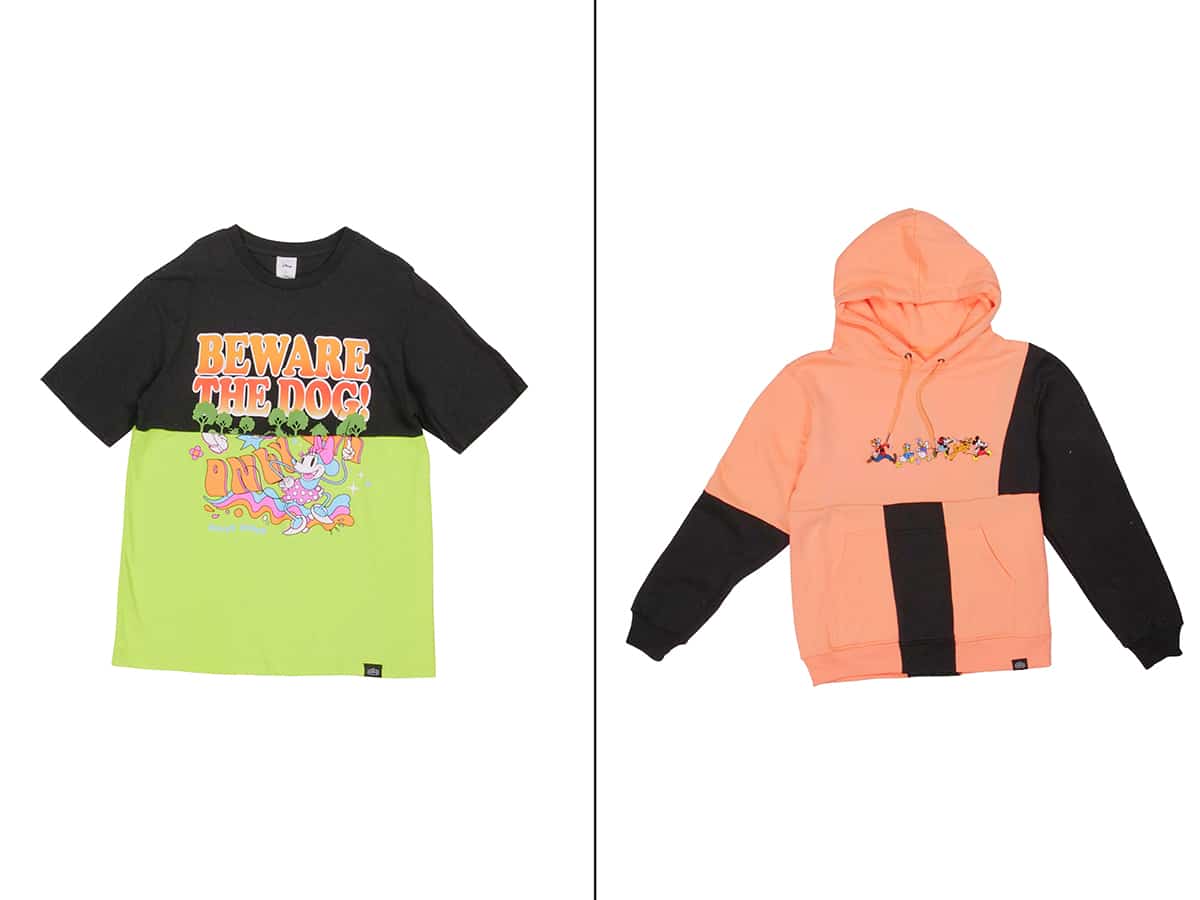 HoMie x Disney REBORN Collection
There's nothing I cherish more than friends and fashion. So you can imagine my excitement when I found out HoMie and Disney were firing up another collaboration for a good cause. With International Friendship Day on Sunday, the pair will be releasing a sustainable fashion range that celebrates the magic of friendship, via HoMie's sub-label, REBORN. The capsule collection comprises of 100 one-of-a-kind pieces with unique illustrations of all your favourite characters. Best of all, 100% of the profits will be donated back to HoMie to support their incredible mission of helping young people affected by homelessness or hardship. So jump online this weekend and snag a few items before they all sell out!
You'll also love:
Man of Many's Staff Favourites – 22 July 2023
Man of Many's Staff Favourites – 15 July 2023
Man of Many's Staff Favourites – 8 July 2023
---
Featured Video from Man of Many