The Wind Up – Watch News #73
In the next instalment of our regular watches series, The Wind Up, we have a pretty stacked line-up of horological awesomeness. From the likes of Tissot and TAG Heuer, to a piece from Bremont inspired by the infamous Concorde, all the way up to the latest and greatest from A. Lange & Söhne, we've got it all! So, as always gents, sit back, relax and enjoy!
---
The Wind Up – Watch News #72
The Wind Up – Watch News #71
The Wind Up – Watch News #70
---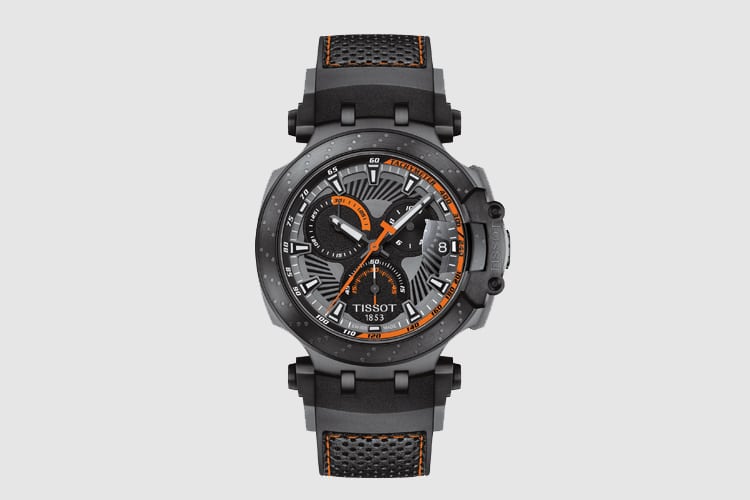 Tissot T-Race Marc Marquez
To celebrate one of MotoGP's youngest champions winning a record seven World Championship titles, Tissot have created a watch with clear inspiration drawn from the world of motorcycle racing. Marc Marquez, now one of the all-time greats and only 25 years old, is now not only a household name, but also has his name emblazoned on a very funky watch. Form follows function with the Tissot T-Race Marc Marquez, and with that this limited-edition T-Race has all the trademarks of a watch inspired by two-wheeled thrills. From the pushers engraved with start and go to the tyre tread marks, the Tissot T-Race Marc Marquez is all about capturing the insanity of motorcycle racing.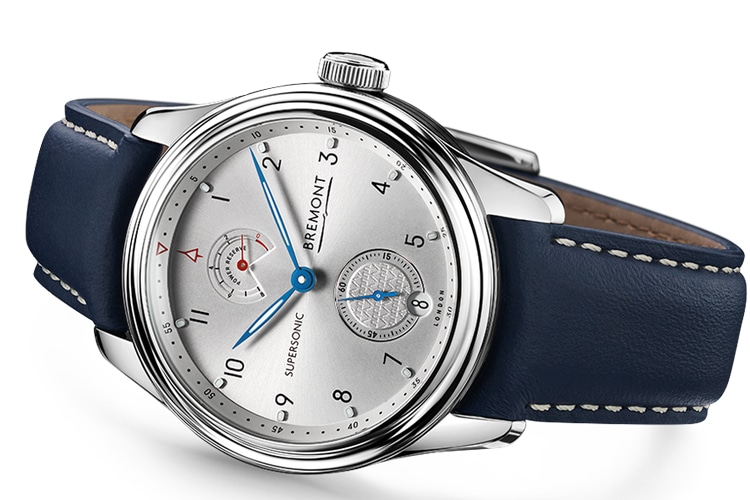 Bremont Supersonic
Inspired by the notoriously infamous Concorde and made to commemorate its 50th anniversary, this limited-edition piece from Bremont, aptly named Supersonic, will resonate both within the nostalgic hearts of aviation fans as well as horological enthusiasts alike. Available in three different metals, the Supersonic is more than just a tribute piece. Within its very appealing case sits a manually wound movement with a huge 8-day power reserve, displayed at 12 o'clock. The simplistic styling of the dial is very reminiscent of the Concord's smooth and pleasing lines, while the flat movement is both clean and well-tended to. This is an exciting piece with an exciting backstory, and with limited numbers, the Supersonic is sure to be sold out in supersonic speeds (sorry, I had to…).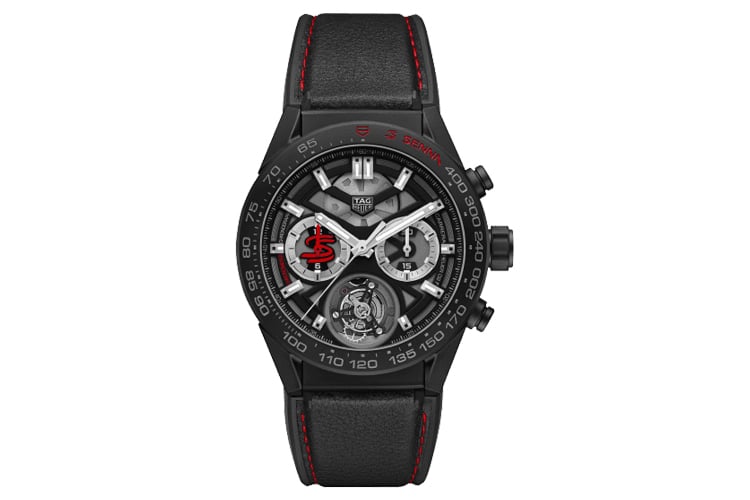 TAG Heuer Carrera Heuer 02 Tourbillon Chronograph Chronometer
Inspired by the talented Formula 1 driver Aryton Senna, the TAG Heuer Carrera Heuer 02 Tourbillon Chronograph Chronometer is the perfect embodiment of Magic Senna. This is a piece that is thrilling, intricate and very cool. It has a black matte tachymeter with the Senna inscription, and is powered by the infamous and very controversial Heuer 02 Tourbillon movement, comprised of 284-components and developed entirely in-house. The TAG Heuer Carrera Heuer 02 Tourbillon Chronograph Chronometer is limited to only 175-pieces, with each watch being individually numbered. Awesome!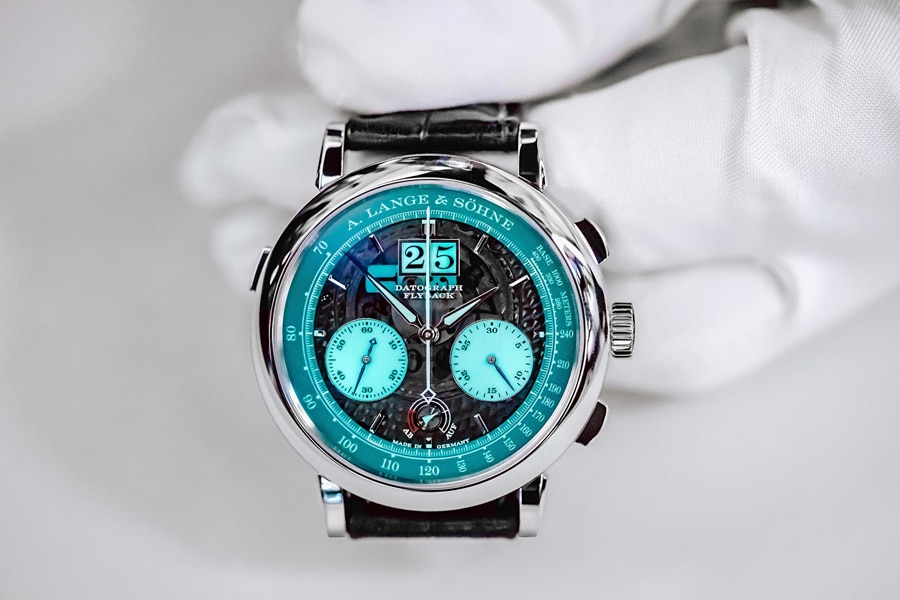 A. Lange & Söhne Datograph Up/Down Lumen
From one of the most prolific modern watchmakers comes a remake of one of the world's greatest watches. The Datograph needs no introduction, but its limited-edition brother does. Gentlemen, let me introduce to you the Datograph Up/Down Lumen, an absolute marvel of watchmaking, and an extension of Lange's ability to continue to dominate an ever-expanding market space. Philippe Dufour once dubbed the Datograph as the world's best chronograph, and now, purveyors of the hip and cool, can access the Datograph in a completely different light. With thanks to a mix of smoked sapphire and luminous material comes a watch that really is in a league of its own. Limited to only 200-pieces and priced well into 6-figure territory, the A. Lange & Söhne Datograph Up/Down Lumen is, for lack of a better word, nuts!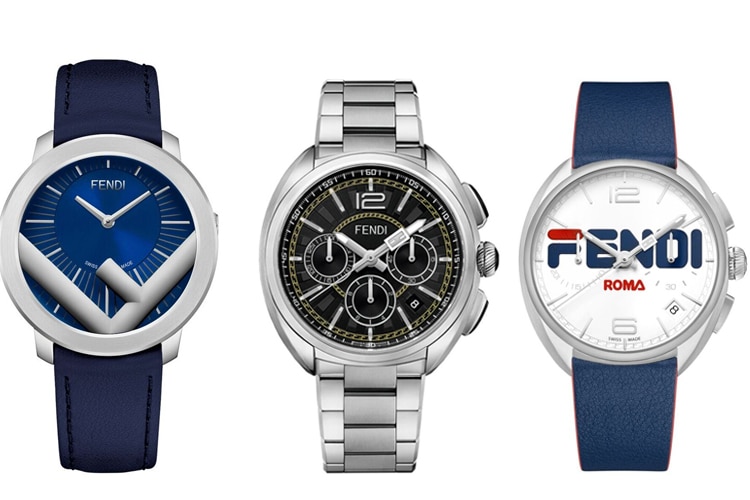 Fendi Timepieces
Brand new from Italian fashion powerhouse Fendi, we have three timepieces that each carry with them the refreshing and very cool look of the streetwear logo mania trend, all the while keeping things nice and traditional. First, we have the Fendi Run Away, which in itself is quite an interesting piece from an aesthetic perspective. I love the placement of the F and its orientation. Next, we have the Momento Fendi Chronograph, which while quite contemporary looking is still a nod to traditional watchmaking with thanks to the tri-register chronograph layout and placement of the date window. And the final piece, which is perhaps the most liberal of the three, is the Fendi Mania. Like the Momento Fendi, the Mania is also a chronograph, but this time has a bi-register layout with the Fendi name emblazoned in the dial. This is a very fun timepiece that you can wear every day and still feel satisfaction and contentment with. Very cool stuff from a very cool brand.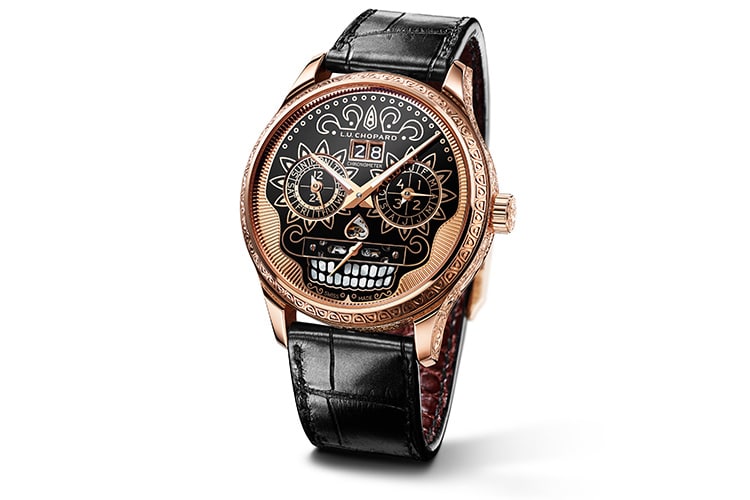 Chopard L.U.C Perpetual T Spirit of "La Santa Muerte"
Chopard have produced the most striking iteration of their famed L.U.C Perpetual Calendar yet, this time in the form of the T Spirit of "La Santa Muerte", a piece unique made to commemorate Mexico's infamous Day of the Dead. Covered in motifs celebrating this infamous festival, there's a stunning and really quite striking hand-engraved black-varnished skull on the dial, coupled with mother-of-pearl teeth and gilded hands. There's hand-engraved motifs covering the case, and while its striking aesthetic could have been enough, you can rest assured that the T Spirit of "La Santa Muerte" isn't all show and no go. It's powered by the amazing Calibre L.U.C 02.15-L, an in-house manually wound mechanism comprised of 353 separate components with a 9-day power reserve. So, in this beast of a movement you get a full perpetual calendar and a tourbillon with a 9-day power reserve. Crazy! Pricing is, of course, on request. Surprise, surprise!
If you enjoyed The Wind Up and would like to continue reading about watches, you can head on over to my blog, Haulogerie, where I delve a bit deeper into the wonderful world of watches.
---
The Wind Up – Watch News #72
The Wind Up – Watch News #71
The Wind Up – Watch News #70
---