Riding It Out, the Aussie Legend Who Battled the Blaze Head On
Lin Baird is about as Aussie as it gets. Sitting down to chat with the Victorian horse breeder and tour operator, you instantly recognise the Akubra isn't just for show. Behind the smile and larrikin persona, Baird is a man who knows his way around the land, so when the bushfires hit earlier this year, the damage was two-fold.
"I was on a 5-day itinerary ride over New Years when the bushfires really broke out," he tells Man of Many. "We came down over Mt Bogong on the final day and were met at the gate by the national parks officers. They were closing everything and evacuating the entire town. As soon as we got back home, it was a scramble to cancel all our bookings in January."
You'll also like:
16 Best Grooming Blogs, Sites & Magazines
Get Trading For $5 With Aussie Start-Up Superhero
SKYN Arise is the Latest Viagra Competitor to Hit the US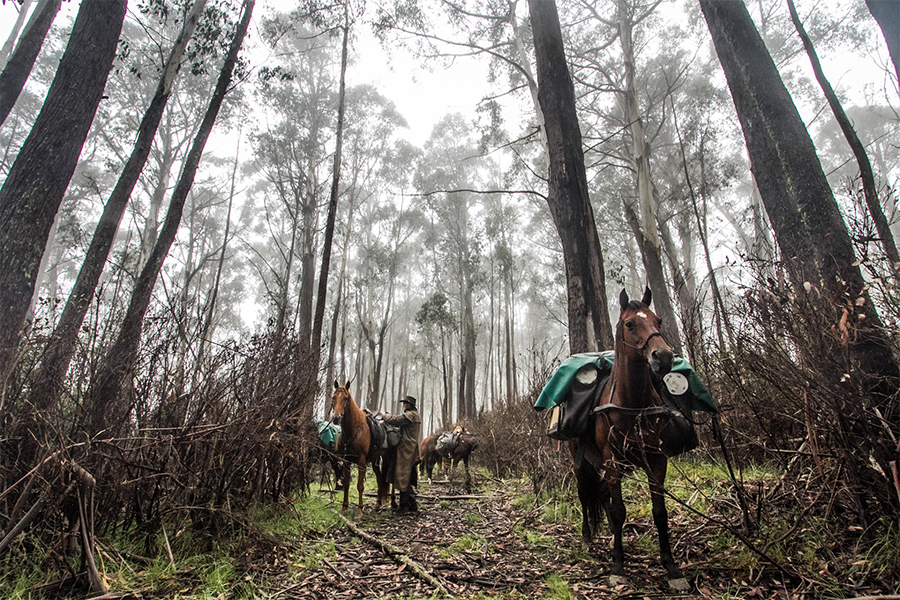 It was a move that hit Baird hard. His Bogong Horseback Adventures business relies heavily on school holiday trade and cutting tours right in peak season meant it was going to be a lean year. Even with his extensive fire-proofing and preparation, the January heatwave was set to be unlike anything Lin had experienced before. Throw in a crippling drought and light feed and it makes for an expensive few months with little coming in.
But as all good Aussie battlers do, Lin put his head down and got to work. With the help of a horse transport company, which Lin says generously offered its services, he was able to evacuate his mass of animals, ensuring they were protected from the fast-moving blaze.
"While we couldn't evacuate all the horses as we have around 50, we did end up evacuating half and putting the other half away in a safe paddock remove from any fire danger," he says. "Our horses are so well trained and they've experienced fires before back in 2003, so they loaded easily and it was a swift move."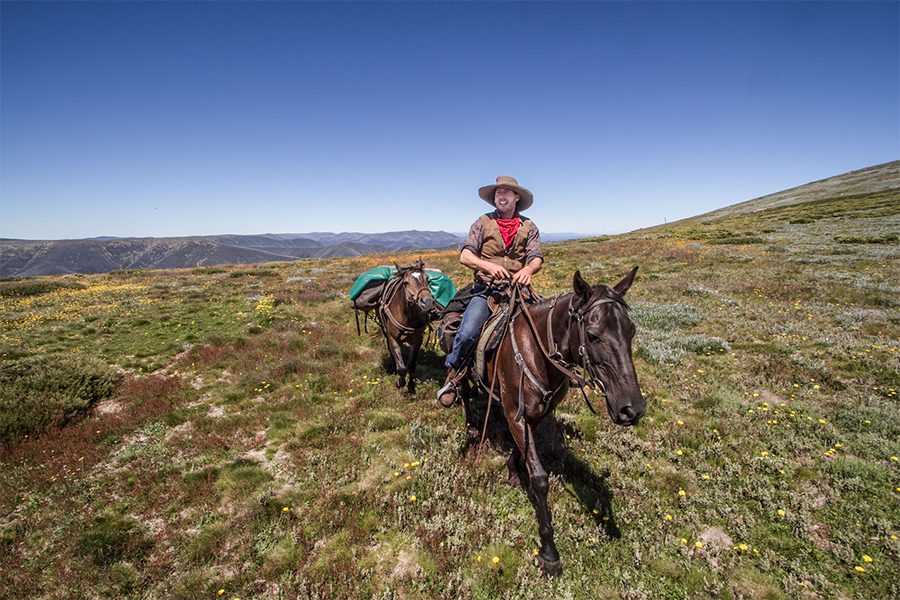 What followed was a wave of fire that passed thankfully around him, but keeping his family and livelihood safe was just the beginning. As 2020 has made a habit of doing, Lin was thrust back into uncertainty when the pandemic hit. After months waiting for conditions to ease and business to return, Lin was forced to shut up shop again, just one weekend into trading.
"We were really looking forward to reopening in March. Through that time, we had such amazing support from all over, whether it be through Roadtrip for Good or by promoting the high country," he says. "While that was hijacked by COVID, we still continued to receive support, even from people who were facing their own hardships. Horses in winter go through a fair bit of fodder and our paddocks get really cold and stop growing. To keep up nutrition, we're forced to buy in feed and with no income, that's pretty challenging. All that support through government grants and not-for-profits helped, even in little ways to keep things afloat."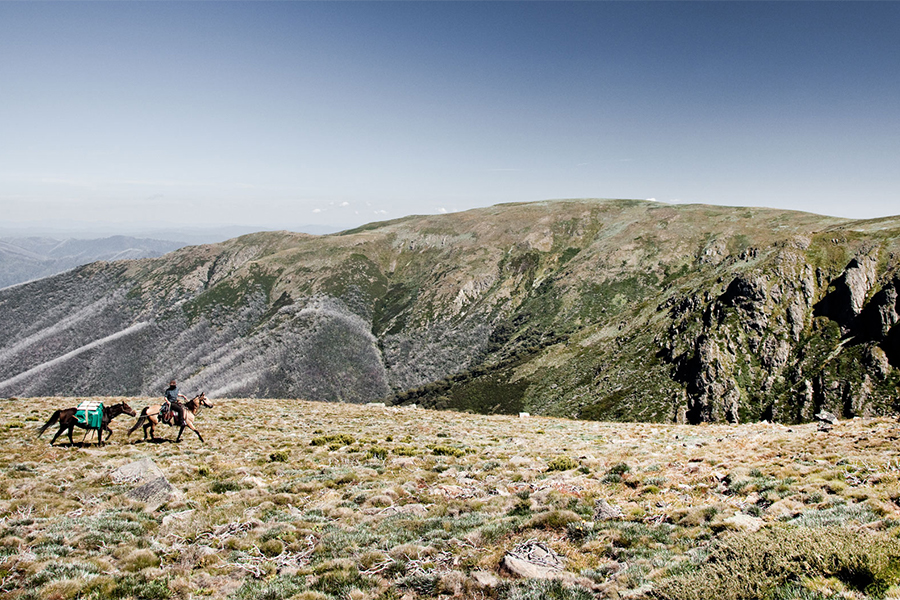 Caught between pandemics and bushfires, the successful business owner has had his operation slashed, opening for just three weeks out of the year. But despite it all, Lin's dedication and love for the Victorian high country still shines through. Seeing him speak about his horses and the trails he rides on a daily basis, it's hard not to get swept up in the magic of it all. It's precisely why Wild Turkey is now sharing the love, naming Lin as one of the official Local Legends for 2020.
Creative director Matthew McConaughey handpicked the Bogong Horseback Adventures owner, labelling him as a true salt of the earth battler. "Lin Baird is a guy who still is helping Australians get out in the wilderness and takes horseback rides at Mount Bogong," McConaughy tells Man of Many. "His story is one to share with people in the hope that maybe it inspires other people to have more resilience in times of hardship, but also to just remind you, get out there and explore. There's a lot of places you haven't seen, there's a lot of places all of us haven't seen."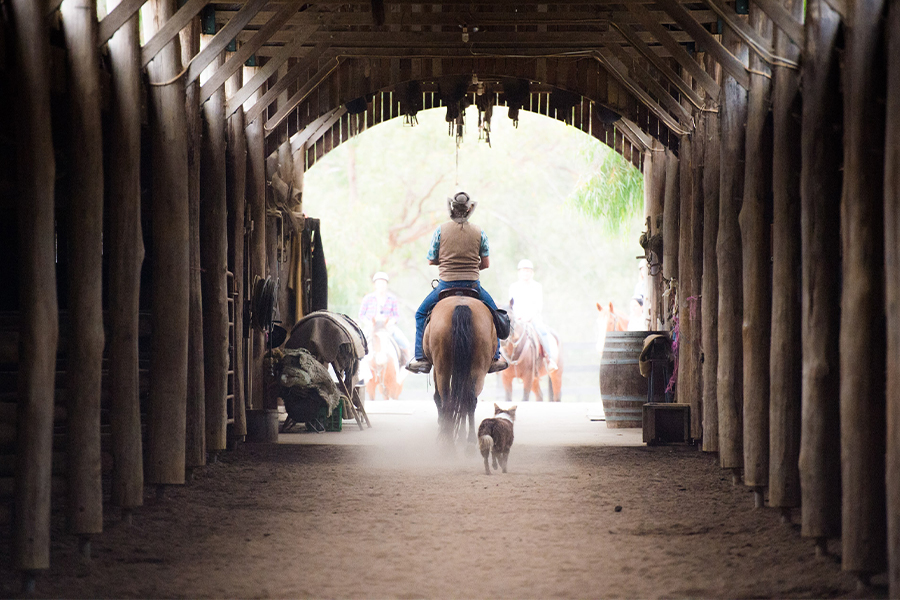 As part of the With Thanks project, Wild Turkey is now joining Lin on his mission to promote the high country of Victoria, calling on Aussies to support local and back the businesses that showcase the best of Australia. It's a passion Lin holds close to his heart.
"You've got to look at the positive. It's been a challenging time but we're very grateful for all the support we've had," he says. "Local Legends is a great initiative that really focuses on bringing people back to the bush and to the wild. I think that in itself is a bit of a healing moment; to get out to the bush and see what an amazing country we really have. That's the message here."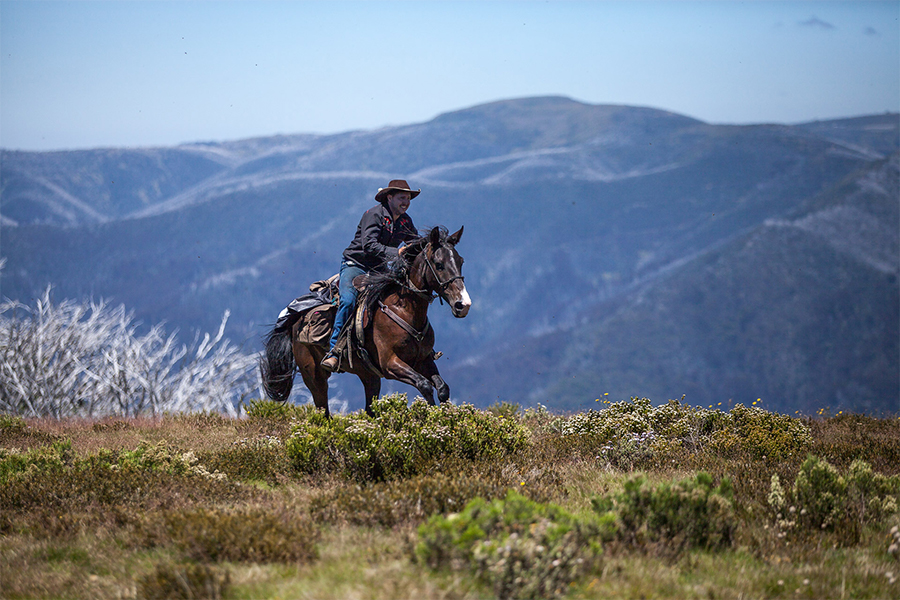 You'll also like:
11 Best MMA Gyms in Sydney
Osma Portable Brewer Makes Barista-Quality Coffee on the Go
How to Scrub Your Social Media of Filth