10 Best Dehumidifiers to Beat the Steam
With all this rain sweeping across the east coast, finding the best dehumidifier for your home has become a number one priority for a lot of people. All this rain is upping the steam, and not only is this uncomfortable and terrible for your hair, but high humidity levels are also responsible for terrible smells, mould and can be detrimental to our lungs. Fortunately, buying a top-quality appliance to handle the dirty work is a simple, easy solution. Here are the 10 best humidifiers for all rooms.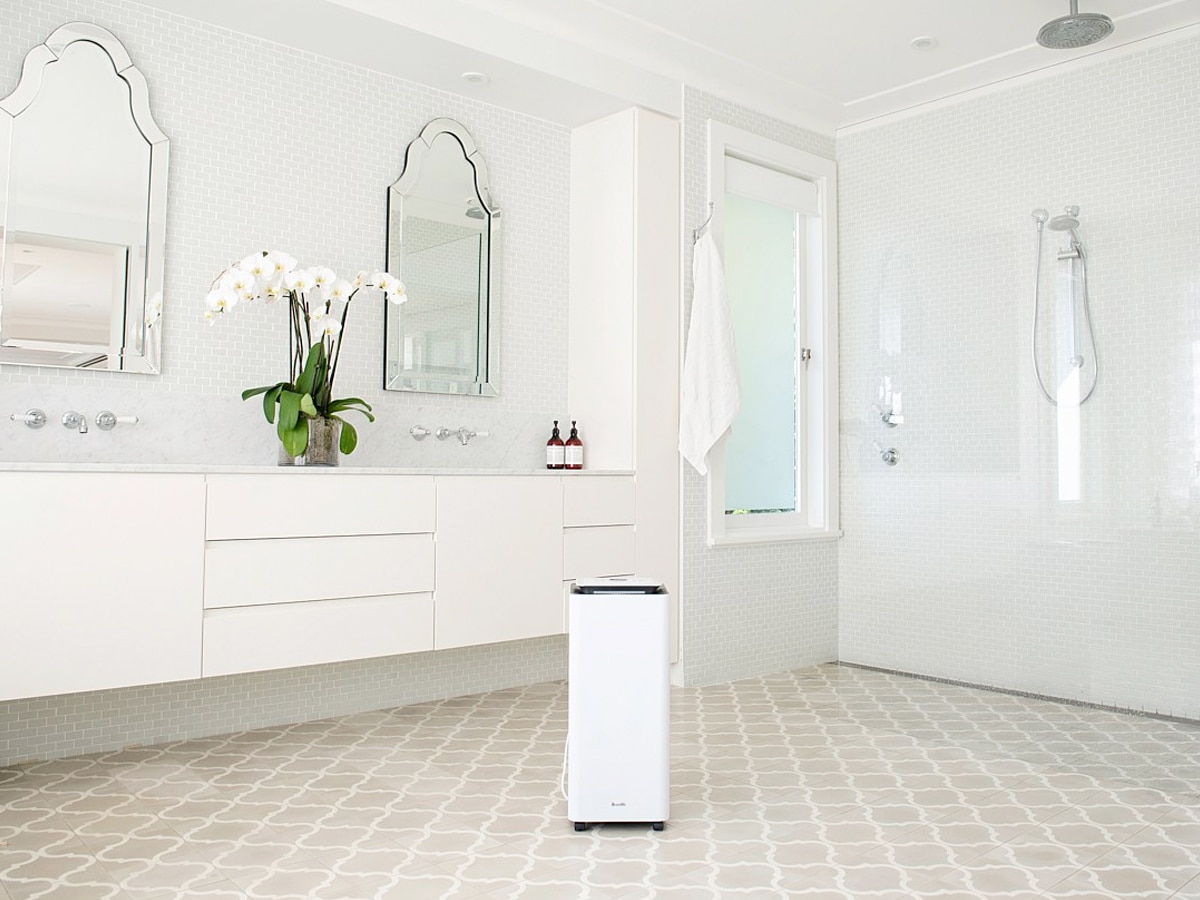 What is a Dehumidifier?
A dehumidifier is a handy appliance that helps remove excess moisture from the air, in turn reducing the level of humidity. They do this by sucking out the air from the room at one end and blowing it back into the room after extracting the moisture.
Why Should You Use One?
Dehumidifiers are extremely useful in helping minimise the growth of mould, getting rid of that wet, damp smell as well as getting rid of dust. Whilst these are all great outcomes, dehumidifiers are useful on a more serious level too, offering invaluable health benefits. They are helpful for those who suffer from asthma or allergies relating to dust mites, pollen, and mould.
What Time of Year are they Most Effective?
Dehumidifiers are most effective during the more humid months, which in Australia, are typically summer and spring. During these months, humidity is high and with all the extra rain, there is a lot of moisture to go around! For most effective results, we recommend using a dehumidifier from September through to March and storing it away during the colder months.
How Big Does the Tank Need to Be?
To ensure you're getting your hands on a top-quality dehumidifier that will promise to be effective, you need to ensure the tank is sufficient in size. The tank refers to the amount of water the dehumidifier can extract, so the bigger the better. For example, in a room measuring 500 square feet or more, you will need a tank with at least 20 litres of capacity. Generally speaking, there are three standard sizes that dehumidifiers come in, so depending on the size of the room, you will need; a large dehumidifier (40L), a medium dehumidifier (29L) or a small dehumidifier (17L).
You'll also like:
Having a Robot Vacuum Could Make Your Pet Love You Even More
EvaLIGHT Plus, the Pint-Sized Way to Beat the Summer Heat
Haxson AirFan is a Bluetooth Speaker that Purifies the Air
The Best Dehumidifiers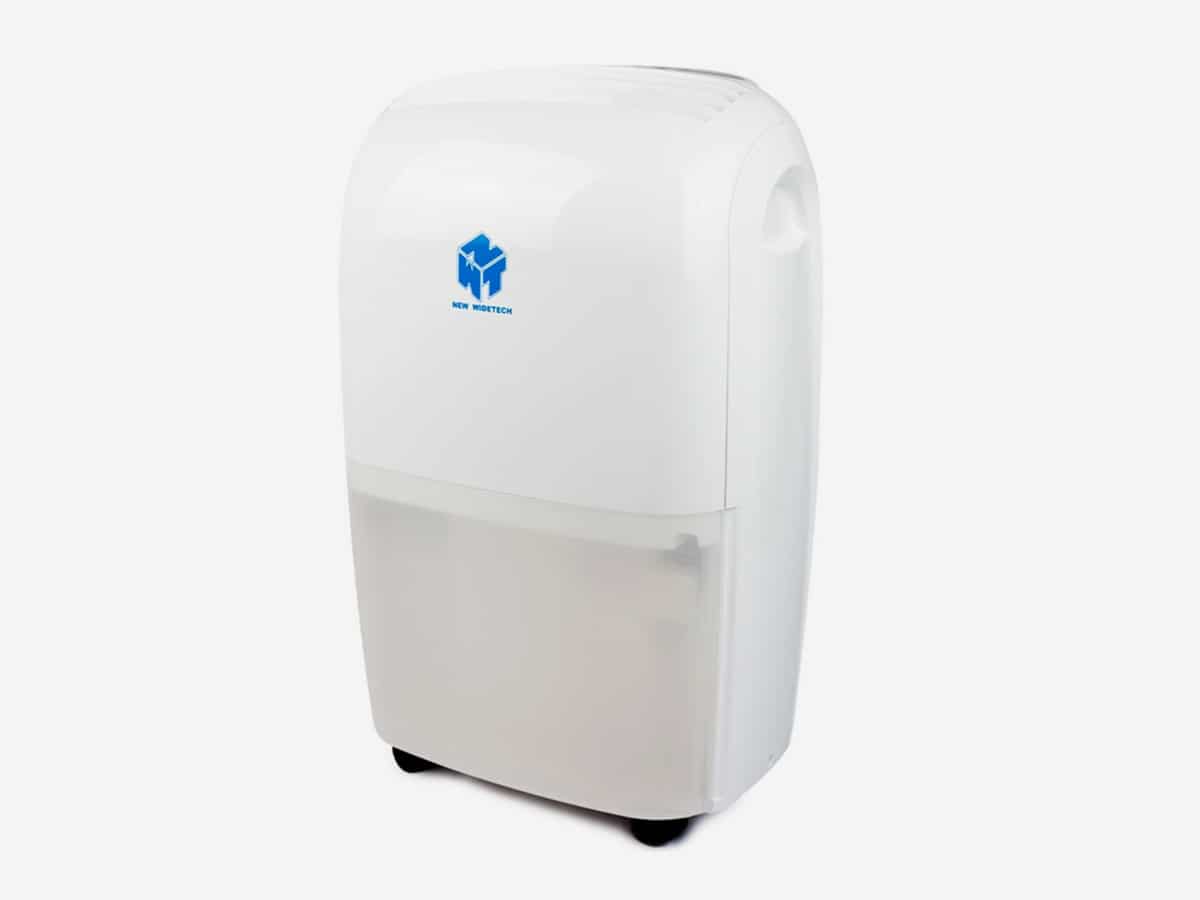 1. AusClimate NWT Medium 20L Dehumidifier – Best Overall
For an effective, all-year-round dehumidifier for your home, the Ausclimate NWT Medium dehumidifier is the way to go. Ausclimate is one of the leading brands for dehumidifiers and air purifiers, which means they do come on the pricier side, but it shows in the quality of the product! The unit is powerful but lightweight, with electronic controls with an LCD to select your preferred humidity and drying settings, as well as setting the up-to 12-hour timer.
Cost: $549
---
Featured Video from Man of Many
---
Save 20% on the Gozney Roccbox Portable Pizza Oven This World Pizza Day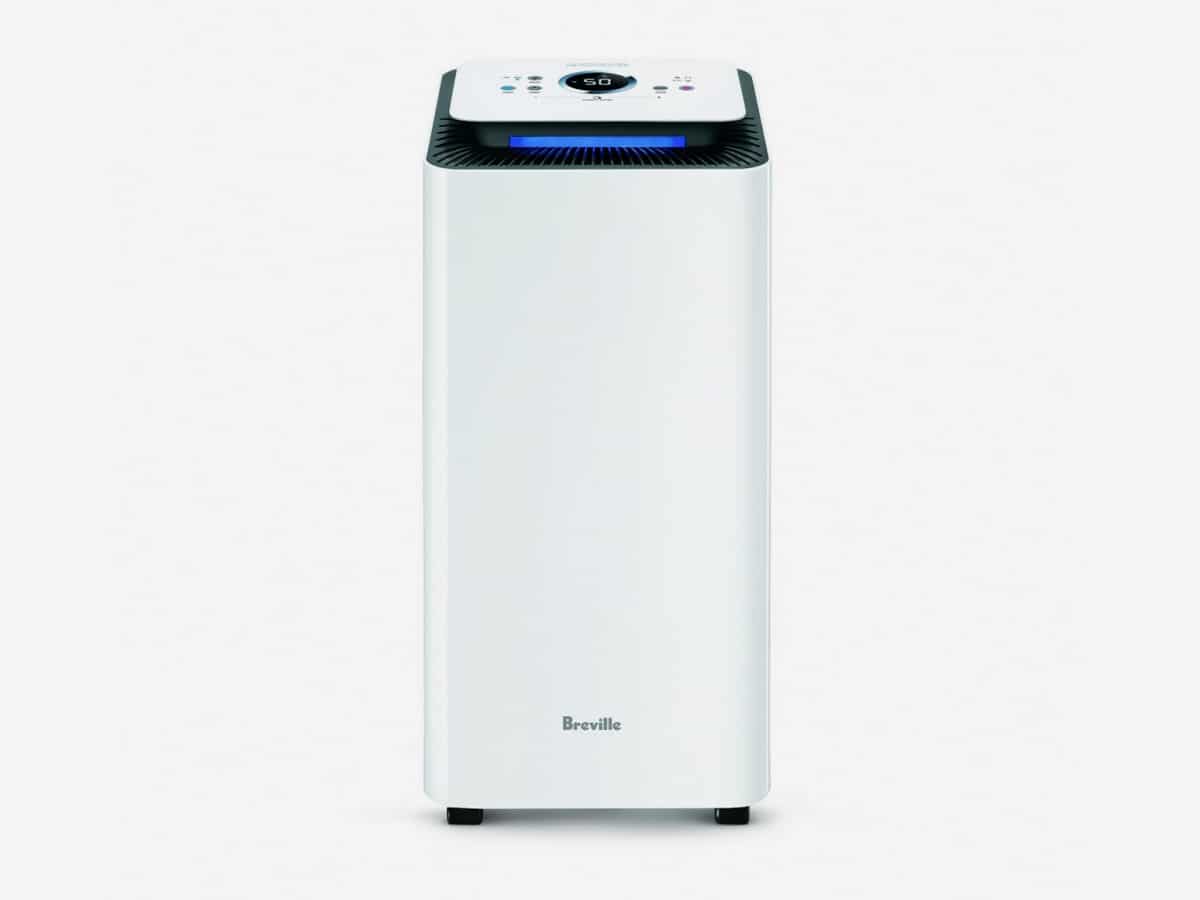 2. Breville The Smart Dry Plus – Best for Medium Rooms
This dehumidifier by Breville is one of the best dehumidifiers for medium rooms. Breville are experts when it comes to all things appliances, and their dehumidifiers are no different. The Smart Dry Plus is equipped with a laundry mode, a humidity level colour indicator and 2 stage air filtration.
Cost: $479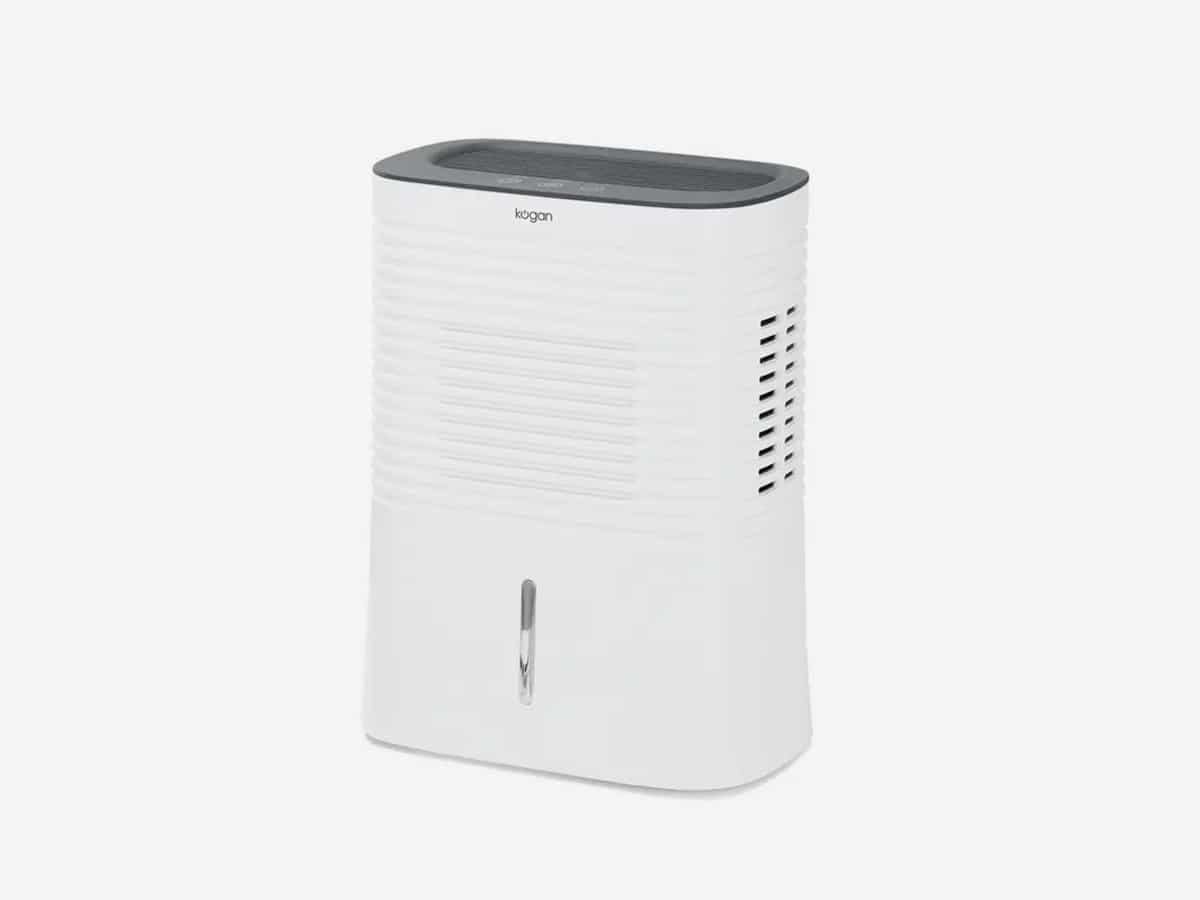 3. Kogan Mini Dehumidifier – Best for Small Rooms
If you've only got a small room you need to dehumidify, Kogan has got you sorted with their Mini Dehumidifier. Whilst it may be small, the unit packs a punch when it comes to getting rid of excess moisture in any small space you could imagine. For a fairly affordable price point, the model can easily remove up to 2L of moisture and features a timer control designed to run between four and eight hours.
Cost: $199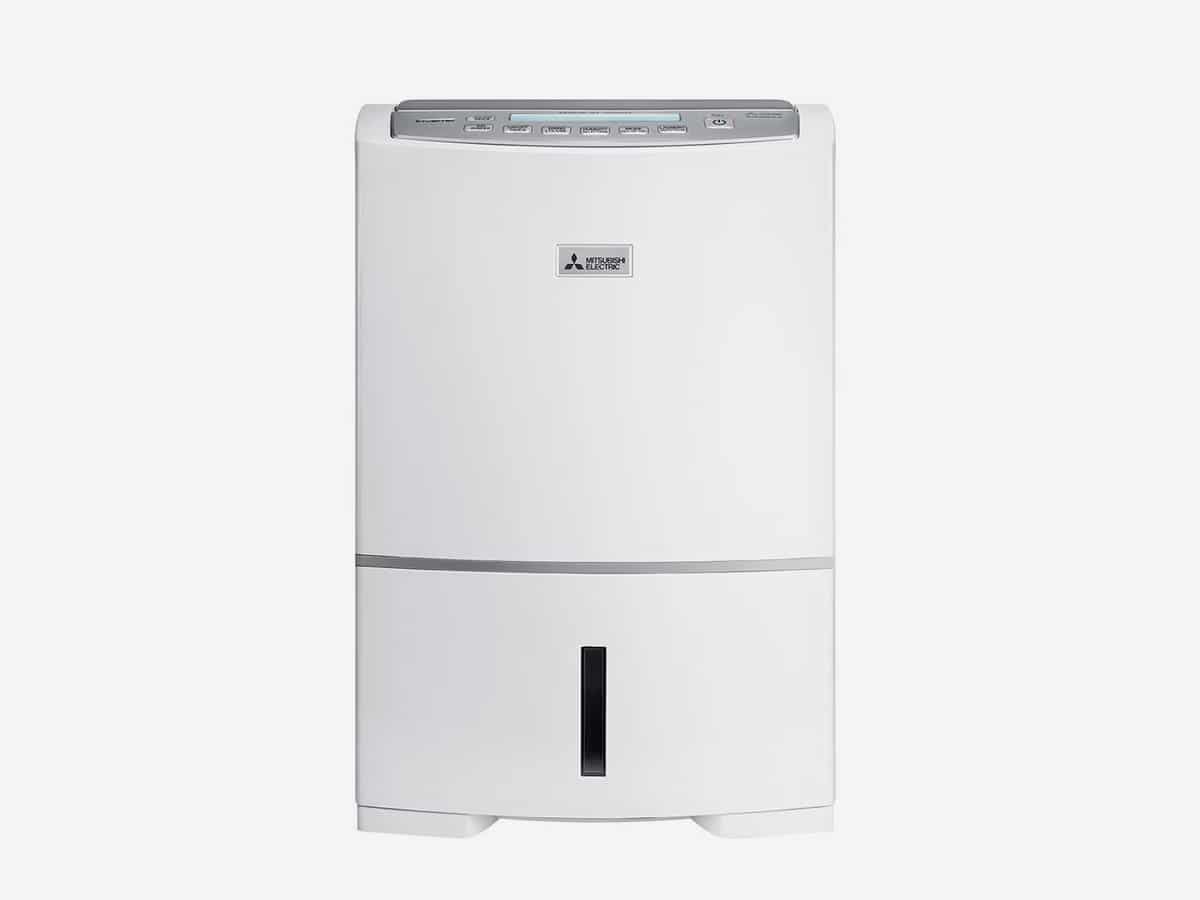 4. Mitsubishi Electric EV38HR – Best Premium
Mitsubishi has one of the best dehumidifiers if you're looking for a premium model. The Mitsubishi Electric EV38HR Dehumidifier is designed to remove a whopping 38L of excess moisture from the air and maintain a comfortable level of humidity in your home. This model takes the cake as it boasts an energy-efficient inverter compressor, intelligent laundry and air purification modes. It is also easy to use and carry, with wheels and a convenient carry handle.
Cost: $1,399
Capsule 3-in-1 Countertop Dishwasher Cleans Everything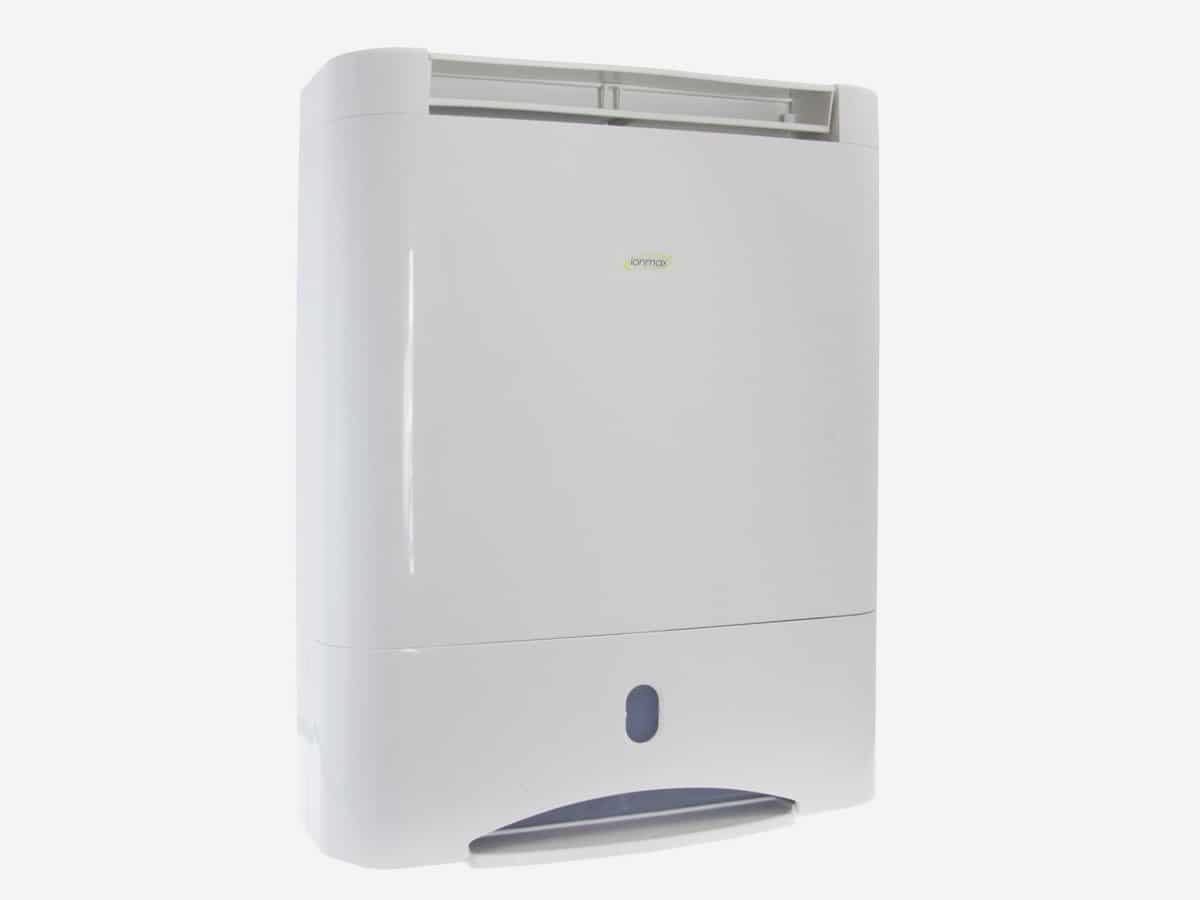 5. Ionmax Dehumidifier
The Ionmax Dehumidifier is another effective dehumidification solution for your home, especially ideal for everyday use. The unit is capable of covering large areas and provides expansive room coverage with its automatic louvre and three-directional adjustment. The CFC-free desiccant rotor and efficient energy use are environmentally friendly, which is another bonus! If you thought it couldn't get any better, it also features an air purifier that prevents the growth of bacteria on the filter, improving the quality of air in your home.
Cost: $485
Why this Roborock Vacuum is the Perfect Father's Day Gift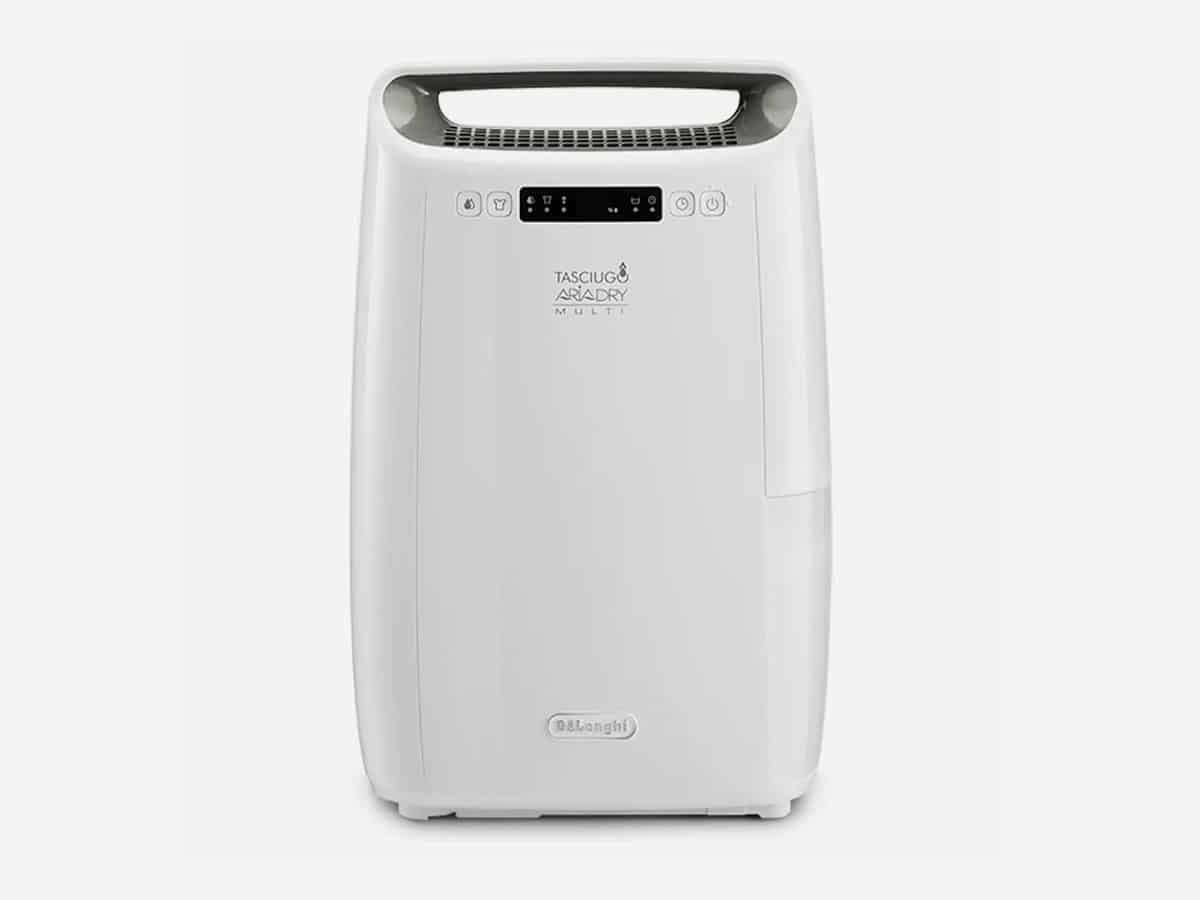 6. DeLonghi Tasciugo AriaDry Multi Dehumidifier
Best known for its coffee machines, DeLonghi is now making its mark in the world of dehumidifiers. The Tasciugo AriaDry model features a double filtration system, a two-action filtration system, a laundry function, and a water level indicator. It can hold up to 16L of moisture, so is perfect for small to medium-sized rooms.
Cost: $499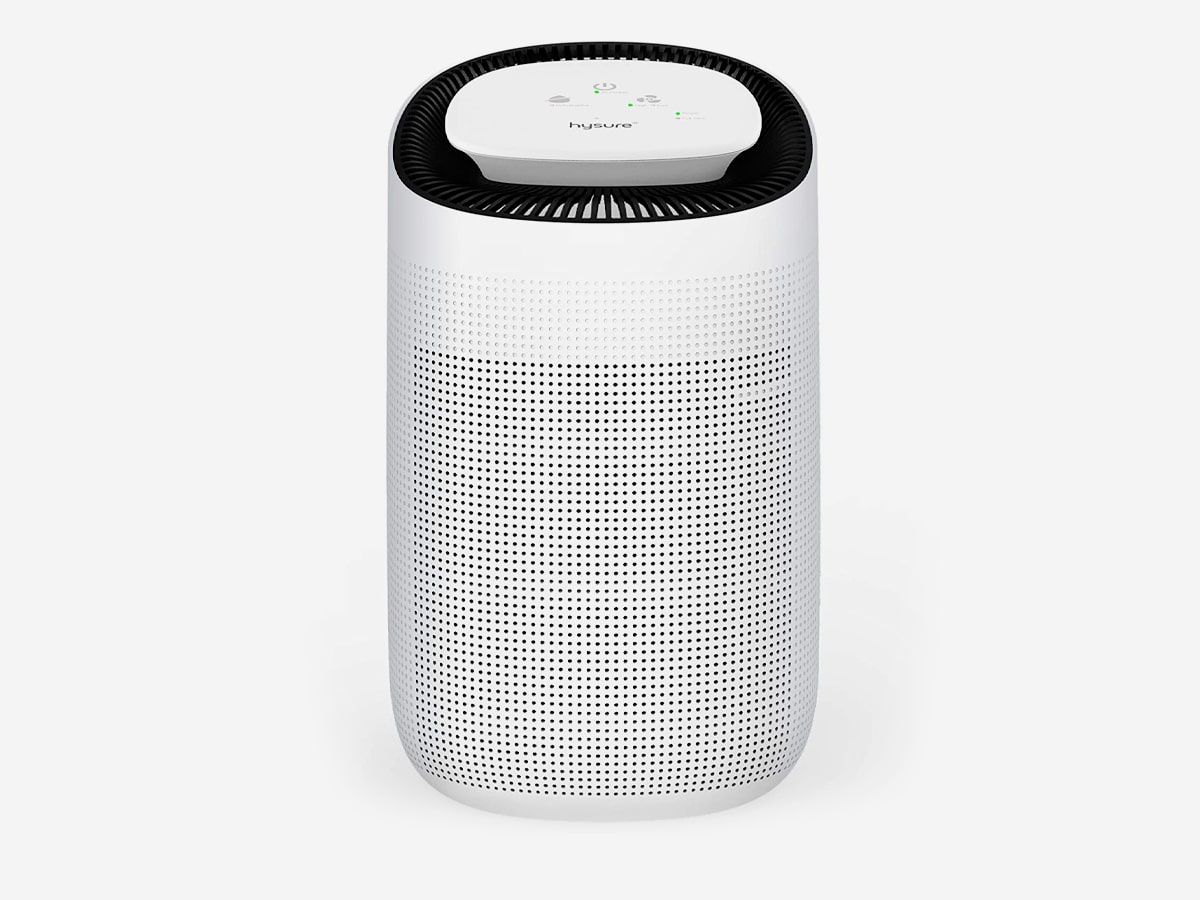 7. Hysure Air Dehumidifier with Purification
If you're looking for a small, portable dehumidifier that's on the more affordable end, Hysure has the perfect dehumidifier for you. You can take this dehumidifier with you everywhere you go if you like! It is a compact 2 in 1 air purifier and dehumidifier with a capacity of 1000ml. Its small size means you can easily move the air purifier and dehumidifier to the place wherever you want to, when in need of a reprieve from the humidity!
Cost: $89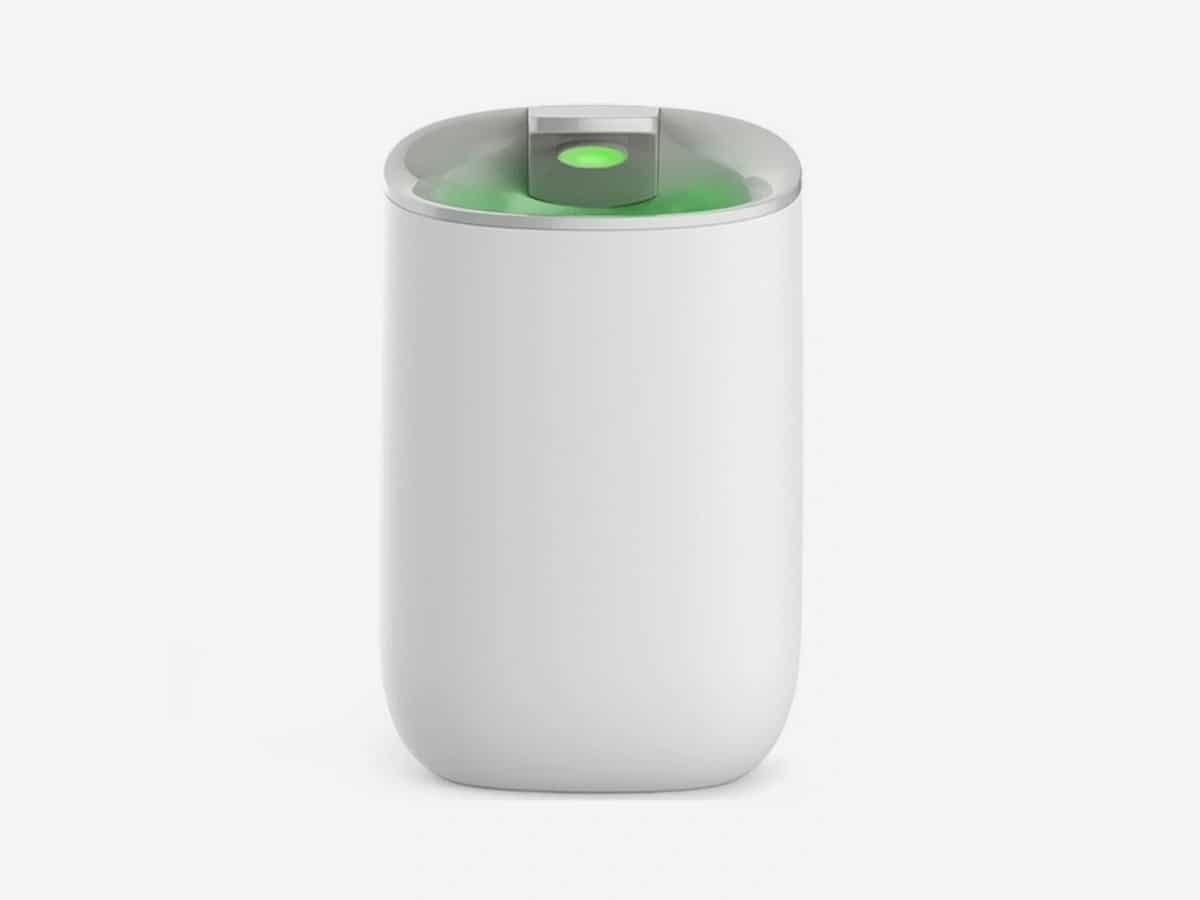 8. Pursonic Smart Touch X3 Dehumidifier
The sleek, modern design of this dehumidifier is almost all the persuasion we need to pop it into our cart! Luckily, it has the performance to back it up, too. The Pursonic 600ml Smart Touch X3 Dehumidifier uses thermo-electric technology to remove moisture quickly from the air, keeping you comfortable and cool. Perfect for small spaces, it is also super easy to use with a one-touch control system.
Cost: $79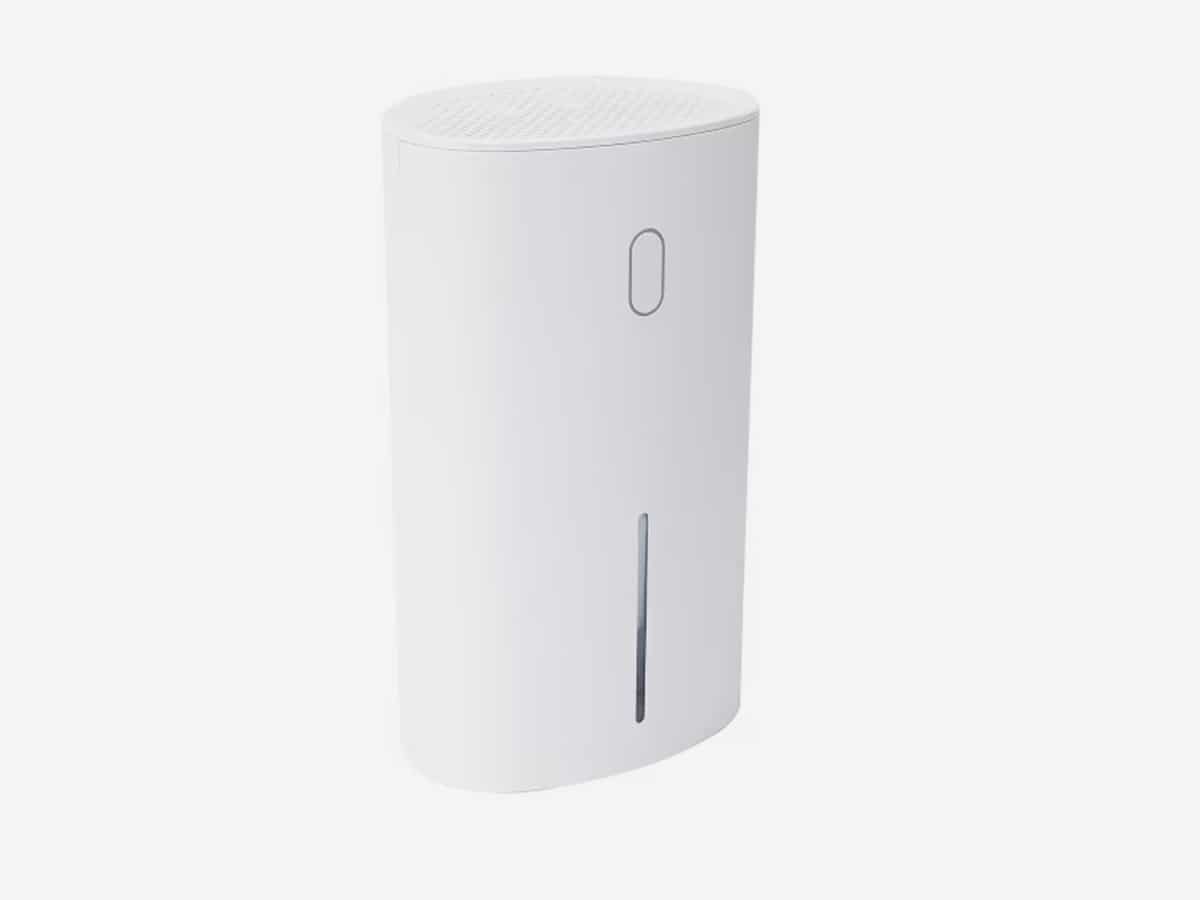 9. Kmart Small Dehumidifier
Kmart truly does have it all, so it's no surprise they stock one of the best dehumidifiers for small spaces on the market right now. The Anko small dehumidifier is budget-friendly and extremely effective, helping regulate the level of humidity in small spaces measuring between 4m² and 6m². The model also comes with a Thermo-Electric Peltier module for cooling, and a removable 1.3L water collection tank designed to automatically switch off once it's full.
Cost: $95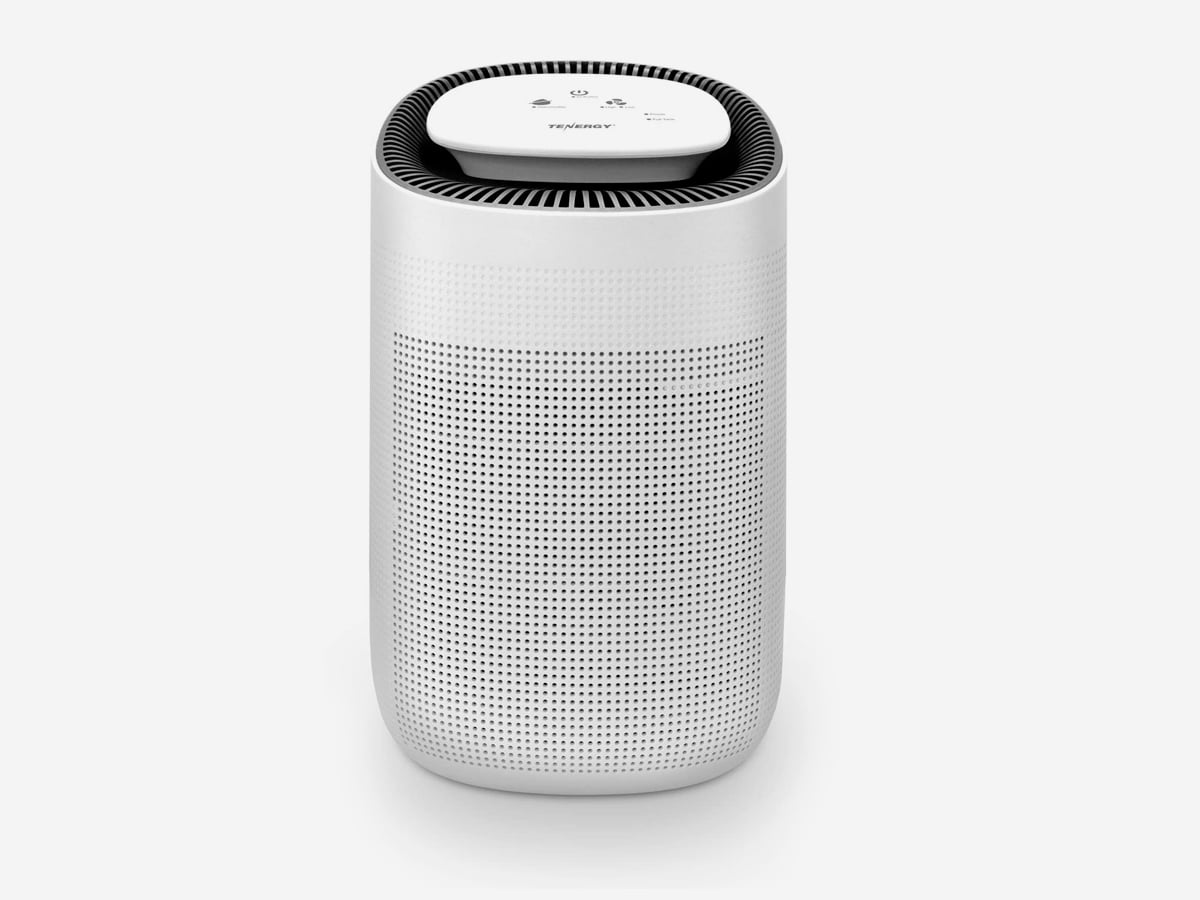 10. Tenergy Sorbi 1000ml Air Dehumidifier
Last but not least, the Tenergy Sorbi Air Dehumidifier is another great model to get your hands on. Not only does it help regulate humidity, but it also acts as an air cleaner- using Peltier technology and HEPA filtration to make your air more comfortable. The Sorbi has a removable 1L water tank and can remove 750ml per day. The energy-efficient dehumidifier also has an LED indicator and an auto-shutoff, and a water level sensor. If noise is a factor for you, you'll be happy to know that the Sorbi silent, working at very low noise levels, so you can get to sleep with no trouble!
Cost: $242
General FAQs
Does a dehumidifier stop mould?
Yes, a dehumidifier prevents mould by taking excess moisture out of the air.
When is the best time of year to use a dehumidifier?
The best time of year to use a dehumidifier is during the warmer months, from September to March.
What is the best dehumidifier for a bedroom?
The best dehumidifier for a bedroom is the DeLonghi Tasciugo AriaDry Multi Dehumidifier.
---
Featured Video from Man of Many