Inside the $6.5 Million Whisper Horse Ranch Robert Redford Just Sold
Acclaimed actor Robert Redford recently listed his gorgeous Utah horse retreat for AUD$6.5 million and unsurprisingly, it went quickly. Dubbed Horse Whisper Ranch after his 1998 western film "The Horse Whisperer", the 30-acre property is nestled between the picturesque mountains, rivers and valleys of Charleston, about 15 minutes outside of Sundance Mountain Resort, a ski destination Redford founded in the 1960s and sold last year.
You'll also love:
Inside Jimmy Fallon's $15 Million New York Penthouse
Dr. Phil's House that Looks Like an 'NRA Member Dropped Acid' is For Sale
Leonardo DiCaprio's Net Worth & Spending Habits
Redford built the horse sanctuary in 1996, providing them with an area for winter grazing. He has been buying land in Utah for over half a century, and according to the listing agency, owns around 1,800 acres around the Sundance area. In the 1950s, Redford fell in love with Utah when he rode his motorcycle from California to his college at the University of Colorado.
The stunning estate features a turn-of-the-century 1,460-square-foot Farmhouse; a 1,996-square-foot Garden Hobby house; 3,200-square-foot Wood Shop Hobby House; and boat and RV storage. There are riding facilities that include a four-stall barn, covered horse stalls, a hay barn and horse pasture.
Not extravagant by any means, each structure presents a modest design ideal for small families. The 2-bedroom and 2-bathroom farmhouse comes with a back patio and fenced-in yard. There's also a formal living room with a river rock fireplace, as well as a spacious workshop with wood floors, desks and shelves.
However, what makes this place special is the natural landscape both on and surrounding the property. Bordering the northern edge of the Deer Creek Reservoir and the Provo River it overlooks the breathtaking 12,000-foot Mount Timpanogos, the second-highest of the Wasatch Mountains.
Redford, 84, is known for his roles in "Butch Cassidy and the Sundance Kid," "All the President's Men" and "The Sting." Santa Monica native won an Academy Award for his directorial debut with "Ordinary People" in 1980 and received an honorary Oscar for his work in 2002.
Steve Mavromihalis of Compass and Jaisa Bishop of Windermere Utah held the listing, which was finalised on July 12 for an undisclosed amount.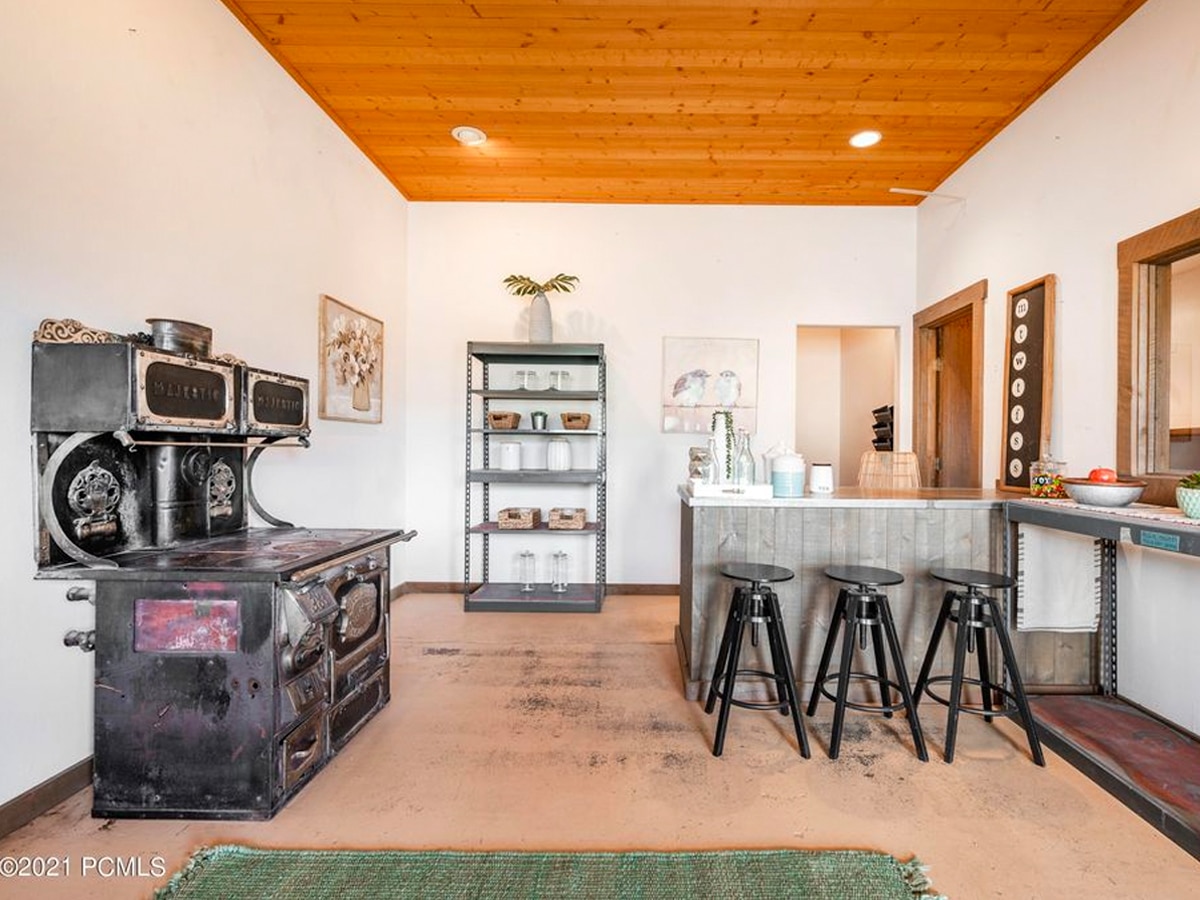 You'll also love:
Inside Jimmy Fallon's $15 Million New York Penthouse
Dr. Phil's House that Looks Like an 'NRA Member Dropped Acid' is For Sale
Leonardo DiCaprio's Net Worth & Spending Habits