James Cameron's Best Movies Ranked
With Avatar: The Way of Water coming to cinemas pretty dang soon (slated for Dec 16, FYI), we wanted to take a look at some of the best James Cameron movies of all time. The pure brilliance of pretty much all James Cameron films cannot be overstated, from Avatar to Terminator, Titanic, to Aliens and True Lies, almost everything Cameron directs turns into movie gold. So, with all that success under his belt, how can one possibly cull it down to the top picks?
RELATED: Miles Teller's 'Top Gun' Workout & Diet Plan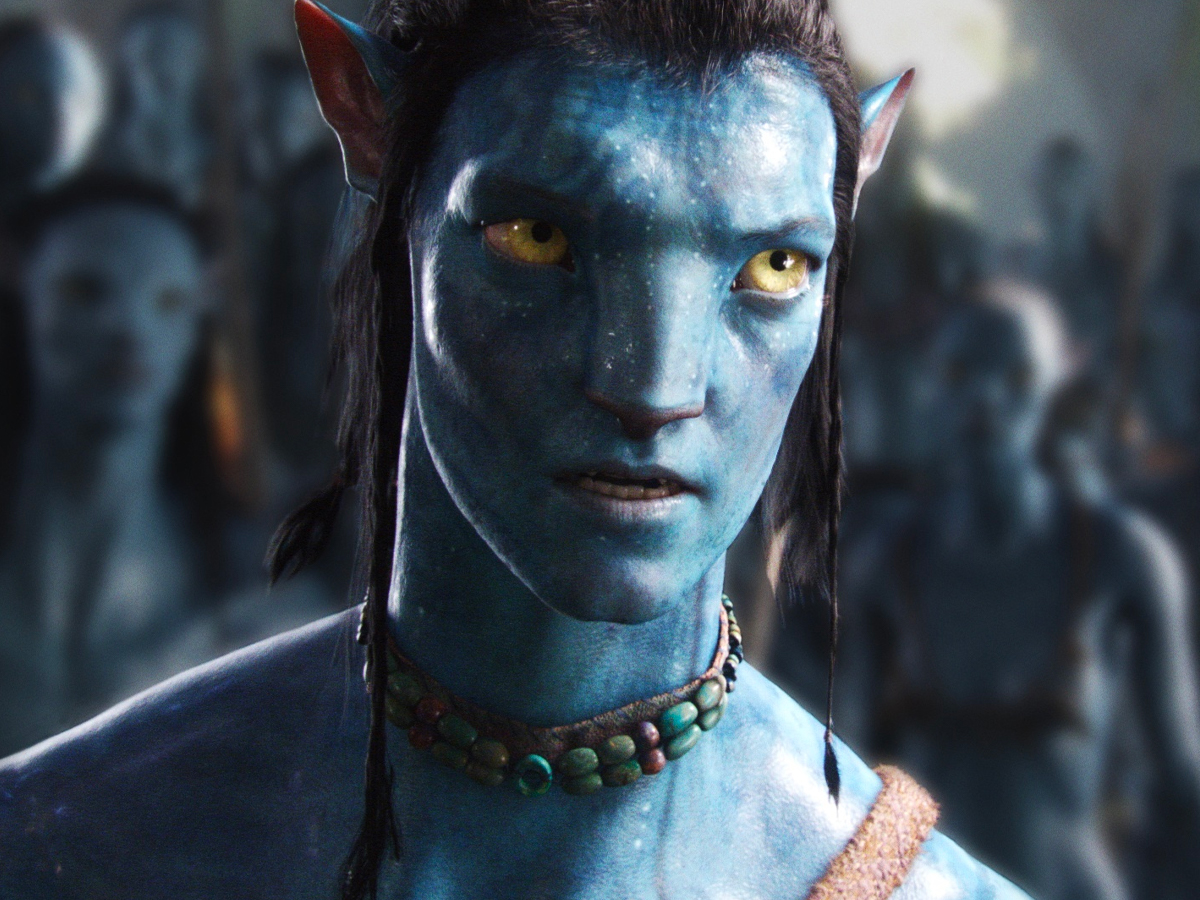 A Quick History of Avatar
It's been 13 years since Cameron released the original Avatar, then the highest-grossing movie of all time. Set in the year 2154, the film centres on the story of an ex-Marine (Sam Worthington) falling in love with a local Na'vi woman (Zoe Saldana) on the extraterrestrial moon of Pandora, which is being invaded and stripped of its natural resources. To bring the movie to life in 2009 required the invention of dozens of new technologies, from cameras to digital effects and more, which is what truly made it a masterpiece of its time.
Avatar 2 actually started filming in 2017 (and was due to be released in 2021 but ya know, pandemic things), but being a movie that's live-action with motion capture elements and, oh yeah, filmed mostly underwater, it's not surprising it's taken a while to hit our screens. It also has an epic runtime of 190 minutes, which is three hours and ten minutes. How will Avatar 2 stack up against Cameron's groundbreaking first Avatar movie, along with all of his other movies? Only time will tell. But if the trailer and interviews with Cameron and the cast are anything to go by, we'd bet money Avatar: The Way of Water is going to blow it out of the … well, water.
In the meantime, here's a list of iconic James Cameron movies you have to see (or totally watch again, if you're already up to date) to get you excited for the upcoming release of his next sure-to-be blockbuster hit.
How the Rankings Work
To rank James Cameron's best movies (no easy task, we'll tell ya that much), we headed to our trusty film advisor – AKA IMDB ratings. Films on IMDB are ranked by user votes, and ranked from 1 to 10 and then aggregated into one final vote.
Using a consistent and unbiased calculation formula, IMDB ratings are a pretty good way to see what other movie watchers and critics think about their favourite (or not so fave) movies. Of course, opinions about films are nothing if not subjective, but the James Cameron movies below are ranked based on thousands of votes, so you can get a pretty good idea of what people think is hot or not (with most if not all of Cameron's films being seriously bloody good).
Best James Cameron Movies Ranked
Based on IMDB rankings, here are the best to worst (can we even call it worst, when the "worst" is still rated 7.3/10?) James Cameron films.
---
Featured Video from Man of Many
---
1. Terminator 2: Judgment Day (1991)
Starring: Arnold Schwarzenegger, Linda Hamilton, Edward Furlong
IMDB Rating: 8.6
Run Time: 2 hours and 17 minutes
A sequel set eleven years after the original The Terminator, Terminator 2: Judgement Day follows young John Connor (Edward Furlong) who is the key to civilisation's victory over a future robot uprising. He is also the target of a Terminator sent from the future to kill him, with the revamped T-800 (Arnold Schwarzenegger) sent back to protect young John. Remarkably, the film managed to survive and become a box office smash despite the studio effectively ruining the twist.
Cameron's original idea for the sequel was to not let audiences know that this Terminator was designed to protect John Connor, rather than destroy him, as the first film depicted. Sadly, that twist was revealed in the opening trailer, meaning much of the tension built in the film's first third was entirely wasted. Nevertheless, audiences didn't seem to mind that the twist had been ruined and in many ways, it goes to show the strength of the material. Even when the studio tries to disrupt the art, Cameron's work somehow manages to succeed. The dude can't miss.
2. Aliens (1986)
Starring: Sigourney Weaver, Michael Biehn, Carrie Henn
IMDB Rating: 8.4
Run Time: 2 hours and 17 minutes
Aliens is a classic sci-fi film and the sequel to the 1979 Alien. Considered among the greatest films of the 1980s, and one of the best science fiction, action, and sequel films ever made, many have debated whether Aliens is indeed equal to (or better than) Alien. The film is set in the far future where Sigourney Weaver stars as Lt. Ellen Ripley, the sole survivor of an alien attack on her ship.
When communications are lost with a human colony on the moon where her crew first saw the alien creatures, Ripley agrees to return to the site with a unit of Colonial Marines to investigate. Naturally, Ripley is still traumatised by her alien encounter, but the badass hero goes along on the sole condition that they exterminate the creatures. Insert a series of face-hugging creatures, espionage and of course, some great 1980s visual effects.
3. The Terminator (1984)
Starring: Arnold Schwarzenegger, Linda Hamilton, Michael Biehn
IMDB Rating: 8.1
Run Time: 1 hour and 47 minutes
Starring Arnold Schwarzenegger, The Terminator follows the story of a cyborg assassin sent back in time from 2029 to 1984 to kill Sarah Connor (Linda Hamilton), whose unborn child will one day save mankind from extinction. The Terminator defied expectations, topping the US box office for two weeks and eventually grossing $78.3 million against a modest $6.4 million budget. It is credited with launching Cameron's film career, as well as Schwarzenegger's status as a leading actor. Much like Cameron's Titanic, The Terminator was selected by the Library of Congress for preservation in the United States National Film Registry as "culturally, historically, or aesthetically significant".
4. Titanic (1997)
Starring: Leonardo DiCaprio, Kate Winslet, Billy Zane
IMDB Rating: 7.9
Run Time: 3 hours and 30 minutes
At a staggering 3 hours and 30 minutes long, Cameron's Titanic truly is an epic. With both historical and fictionalised aspects, it is based on accounts of the sinking of the RMS Titanic and stars Leonardo DiCaprio and Kate Winslet as two young people from different social classes who fall in love on the ill-fated maiden voyage. It's said Cameron's inspiration for the film came from his fascination with shipwrecks, while he felt a love story combined with human loss would be the best way to illustrate the impact of the real-life disaster.
When it was released in 1997, Titanic nabbed significant critical and commercial success, including 14 Academy Award nominations, which tied the film with All About Eve (1950) for the most in history. With an initial worldwide gross of over USD$1.84 billion, Titanic was the first film to reach the billion-dollar mark and was the highest-grossing film of all time until another Cameron film, Avatar, surpassed it in 2010. Even when the film was re-released for its 20th anniversary in 2017, it managed to blow expectations out of the water. Somewhat unsurprisingly, it has since been selected for preservation in the United States National Film Registry for being "culturally, historically or aesthetically significant".
5. Avatar (2009)
Starring: Sam Worthington, Zoe Saldana, Sigourney Weaver
IMDB Rating: 7.8
Run Time: 2 hours and 41 minutes
The second highest-grossing film of all time, Avatar is set on the beautiful alien world of Pandora, where a paraplegic Marine (Worthington) is dispatched to the moon Pandora on a unique mission to mine for precious materials. He falls in love with a local Na'vi woman, and is quickly drawn into the battle for the survival of Pandora. It is said Avatar is a science fiction retelling of the history of North and South America in the early colonial period, and as such follows quite a similar storyline to the Disney film Pocahontas.
Importantly, Avatar has managed to usher in a new form of experimental filmmaking that blends visual components without disrupting the suspension of belief. Cameron always envisioned Avatar being a franchise starter and while fans have had to wait a long time for anything to really come of that, the announcement of Avatar: The Way of Water was met with similar fanfare to the first. Whether it manages to live up to the lofty heights of the original remains to be seen.
6. True Lies (1994)
Starring: Arnold Schwarzenegger, Jamie Lee Curtis, Tom Arnold
IMDB Rating: 7.3
Run Time: 2 hours and 24 minutes
Based on the French comedy film La Totale!, True Lies follows a U.S government agent Harry Tasker (Schwarzenegger) struggling to balance his double life as a spy with having a wife and daughter who think he's a boring salesman. Tasker must not only save the world, but his marriage at the same time. The film grossed $378 million worldwide at the box-office, becoming the third-highest-grossing film of 1994, behind The Lion King and Forrest Gump.
Importantly, True Lies cemented Cameron's stellar working relationship with Arnold Schwarzenegger. After making him a household name in The Terminator and T2, Cameron was able to get the best out of the hulking Austrian bodybuilder, transforming him into a multi-faceted actor with a surprising amount of range. While True Lies was never going to win any awards for its acting, it did show a softer side to Schwarzenegger, while also exercising a healthy dose of comedy. And of course, who could forge that Jamie Lee Curtis striptease scene. Good god.
7. The Abyss (1989)
Starring: Ed Harris, Mary Elizabeth Mastrantonio, Michael Biehn
IMDB Rating: 7.5
Run Time: 2 hours and 19 minutes
Perhaps one of Cameron's lesser known works but still wildly popular, The Abyss stars Ed Harris and Mary Elizabeth Mastrantonio as formerly married petroleum engineers who are drafted to assist a Navy SEAL (Michael Biehn) with a top-secret recovery operation where a nuclear sub has been ambushed and sunk under strange circumstances in some of the deepest waters on Earth. It won the Academy Award for Best Visual Effects and was nominated for three additional Academy Awards.
Rambo: First Blood Part II (1985) – Honourable Mention
Starring: Sylvester Stallone, Richard Crenna, Charles Napier
IMDB Rating: 6.5
Run Time: 1 hour and 36 minutes
Directed by: George P. Cosmatos
Rambo: First Blood Part II receives an honourable mention on this list because while Cameron didn't direct the film, he did write the screenplay alongside Sylvester Stallone. The movie centres on John Rambo (Stallone) who's doing hard time in jail when his former boss, Col. Troutman (Richard Crenna), offers him a deal to travel to Vietnam to find American prisoners of war. If he accepts, his criminal record will be expunged.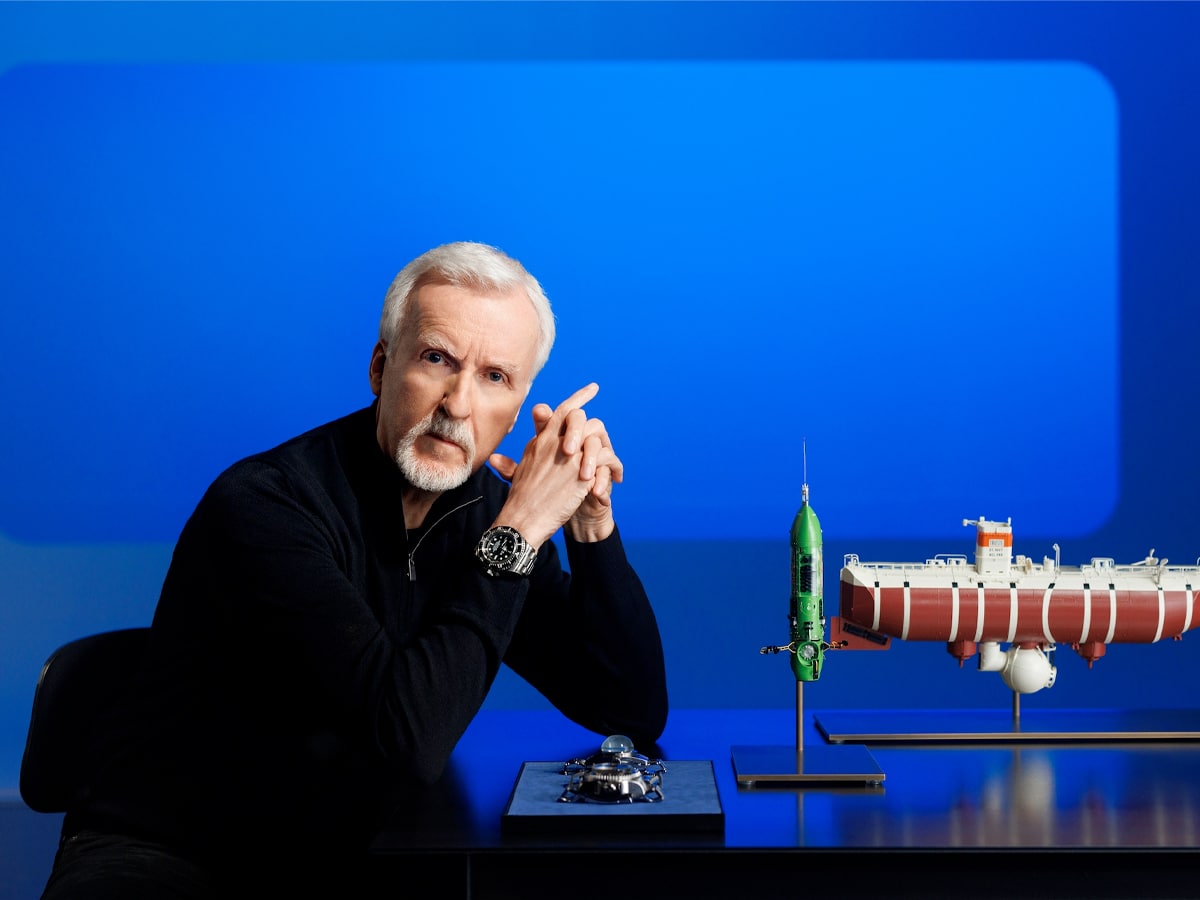 Who is James Cameron?
James Cameron (68) is a Canadian filmmaker best known for directing a bunch of epic films across his decades working in the movie business. With three Academy Awards and some of the biggest box office hits of all time, James Cameron is certainly one of the best directors of his time (and continues to be to this day). He's well-regarded as one of the industry's most innovative directors, pushing the boundaries of cinema.
Cameron started his career in the movie biz with a range of different on-set jobs, most notably as a special effects artist, which helps to explain why Avatar looked so amazing, right? He technically made his directorial debut with Piranha II: The Spawning (1982), but became a household name with the sci-fi hit The Terminator (1982), starring Arnold Schwarzenegger. He found further success with Aliens (1986), The Abyss (1989), Terminator 2: Judgment Day (1991), and the action comedy True Lies (1994). He wrote and directed both Titanic (1997) and Avatar (2009), earning the Academy Award for Best Picture, Best Director and Best Film Editing for Titanic.
Success as a Filmmaker
It was while working as a truck driver in his 20s that Cameron decided to become a filmmaker, and so he taught himself filmmaking. He'd go to the stacks at the library at USC (University of Southern California), home of a well-known filmmaking program Cameron couldn't afford. He then got hired by American film director, producer, and actor Roger Corman, who's known for also starting the careers of Francis Ford Coppola and Martin Scorsese.
The Terminator & Aliens Breakthrough
The idea for his breakthrough movie The Terminator came to Cameron in a dream, as did the all important scene in his second film, Aliens, when main character Ripley finds herself in a room full of alien eggs and turns around to see the alien queen.
Titanic Makes Box Office History
The Canadian filmmaker loves working to the biggest scale possible, with Terminator 2: Judgment Day, True Lies, and Titanic all among the most expensive films ever made at the time of their release. It's a good thing he went hard on the Titanic budget, which went on to win him three Academy Awards and make box office history, gearing a monumental $600.7 million in its original 1997 release and it has generated $659 million (not adjusted for inflation) with subsequent re-releases.
Avatar's Insane Success
Development of the wildly successful Avatar actually began in 1994, and between the development of the Na'vi language and visual effects technology, it took 15 years to finish. Avatar went on to become the highest-grossing film of all time, surpassing Titanic and maintaining its status until the release of Avengers: Endgame. However, a theatrical re-release earned Avatar its first place, back, grossing USD$2.84 billion in total.
Avatar was nominated for seven Academy Awards, including Best Picture and Best Director, winning the Oscars for Best Art Direction, Best Cinematography, and Best Visual Effects. What's most interesting is Avatar was not pinned for commercial success. Before it was released, critics predicted the film would flop because of its use of CGI (computer generated images). Not only was Avatar advanced in its technology, but also in its commentary on colonialism, greed and the destruction of nature.
General FAQs
What is James Cameron's highest grossing movie?
Avatar, released on December 18, 2009 made over $760,507,625 domestic gross and $2,845,899,541 on the worldwide box office. Avatar is the highest grossing movie of all time.
Why did Avatar do so well?
There are many reasons Avatar became the global success it was at the time and the success it remains to be to date. From the resurgence of 3D films to the next-level stop motion technology to its commentary on colonialism, greed and destruction of natural habitats, and not to mention standout casting; Avatar really had it all.
---
Featured Video from Man of Many