15 Best Beach Camping Spots in Victoria
Need the perfect getaway to golden sands and clear beaches? Whether you want a quick weekend away or to be completely cut off from the world for a few weeks, this guide's for you. Beach camping is a great and fun way to get some much-needed R&R, without breaking the bank. Sparkling beaches and breezy days await, so take a look at our list of the 15 best spots for beach camping Victoria has to offer.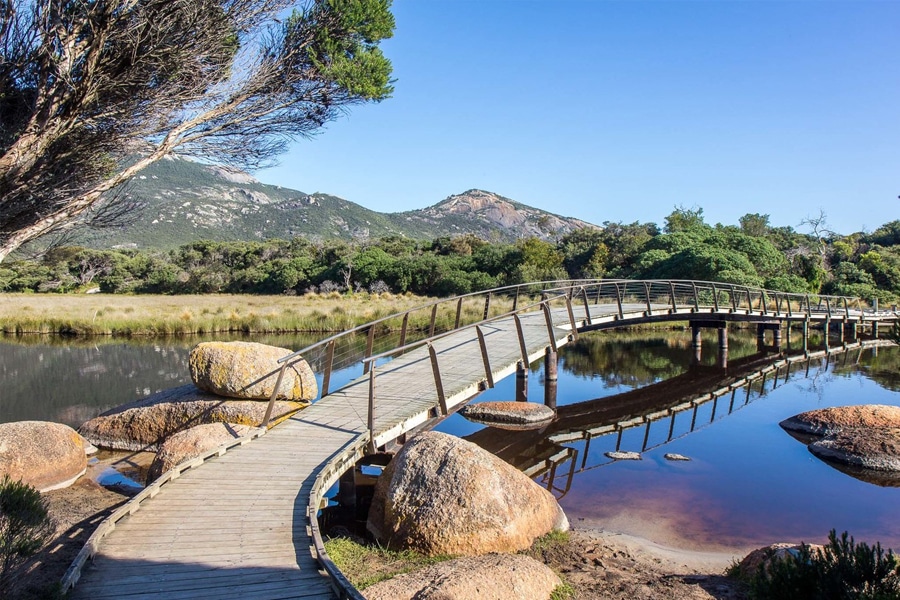 1. Tidal River, Wilsons Promontory
Tidal River is one of the most popular spots for camping in Victoria for travelling beach bums. With the added benefit of being situated both by the river and Norman Beach, you'll find no lack of things to do. All modern amenities are available including hot showers, dish-washing stations, toilets and picnic spots with free gas barbeques.
Address: Ring Rd, Tidal River VIC 3960
Phone: +61 131963
Hours: Mon-Sun 8:30am-5pm
Nearest town or city: Yanakie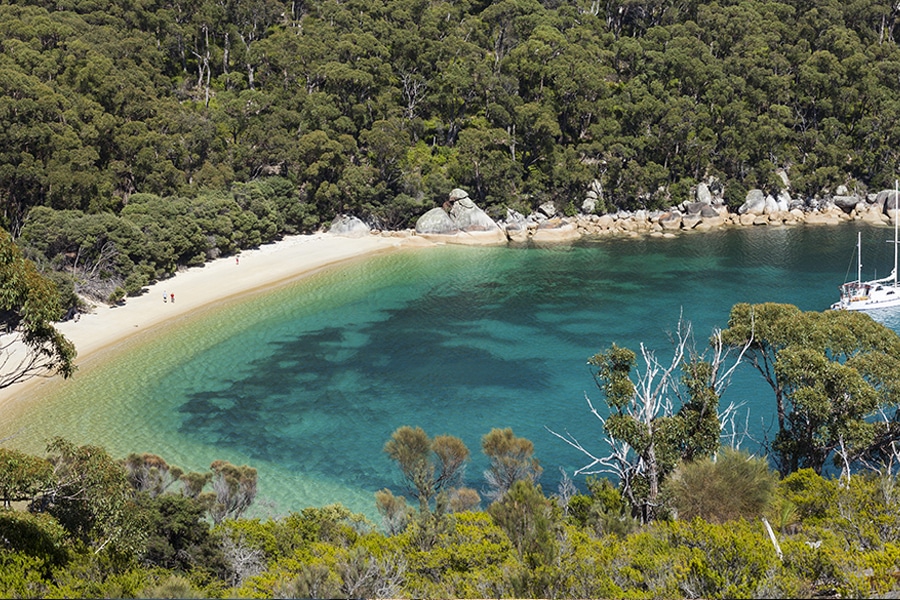 2. Refuge Cove, Wilsons Promontory
This secluded and pristine beach offers a beach camping experience you won't soon forget. Located on the southern side of the cove the Refuge Cove Campsite is surrounded in nature and only a hop, skip and jump from the water. The campsite includes all the basic facilities you would expect and requires advanced bookings.
Address: Refuge Cove Camp, Wilsons Promontory VIC 3960
Phone: +61 131963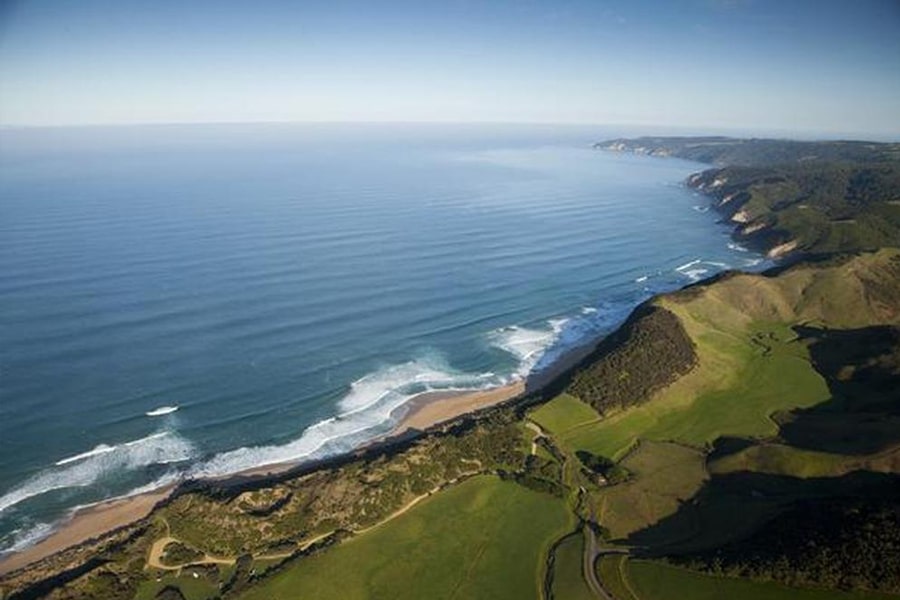 3. Johanna Beach, Great Otway National Park
Behind the dunes at Johanna Beach, this popular beach camping area is a beloved 7 Airbnbs to Stay In with a Basketball Court spot along the Great Ocean Road. Johanna Beach is also one of the very few spots for free beach camping in Victoria, which does mean the facilities are pretty rustic, so it's perfect for those looking to get back to nature.
Address: Red Johanna Road, Johanna, Victoria 3238, Australia
Phone: +61 3 8427 2002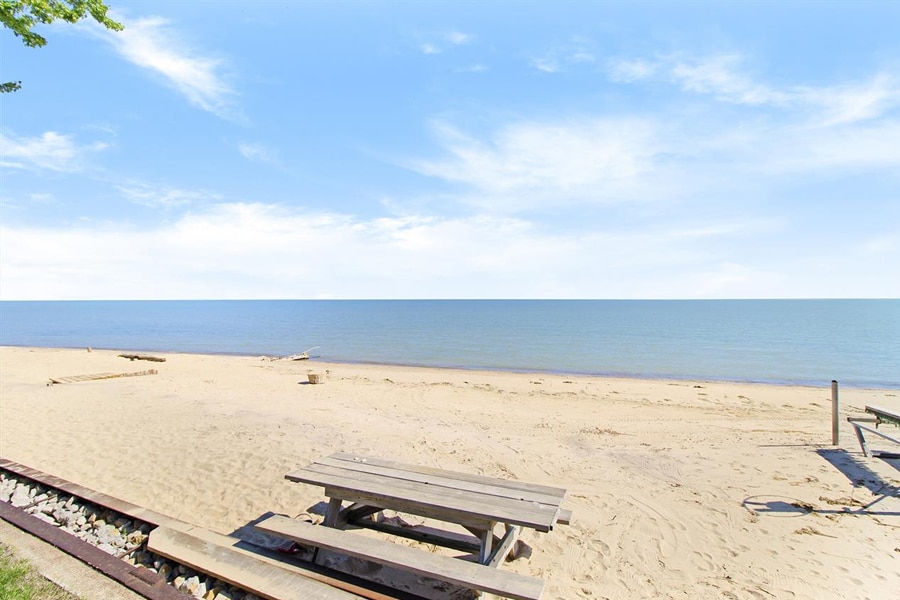 4. Killarney Beach, Killarney
Killarney Beach offers a spectacular beach camping area, perfect for anglers and anyone looking for the perfect beach getaway. Nestled in a small rural setting, known for its sprawling farmlands and only 282 km outside Melbourne, this place is sure to offer the peace you're looking for. You can book powered and unpowered sites, there's a playground for the kids and all the amenities you could possibly need. It's also pet-friendly!
---
Featured Video from Man of Many
---
Address: Beach Road, Killarney VIC 3283
Phone: +61 428 314 823
Hours: Mon-Sun 8:30am-5pm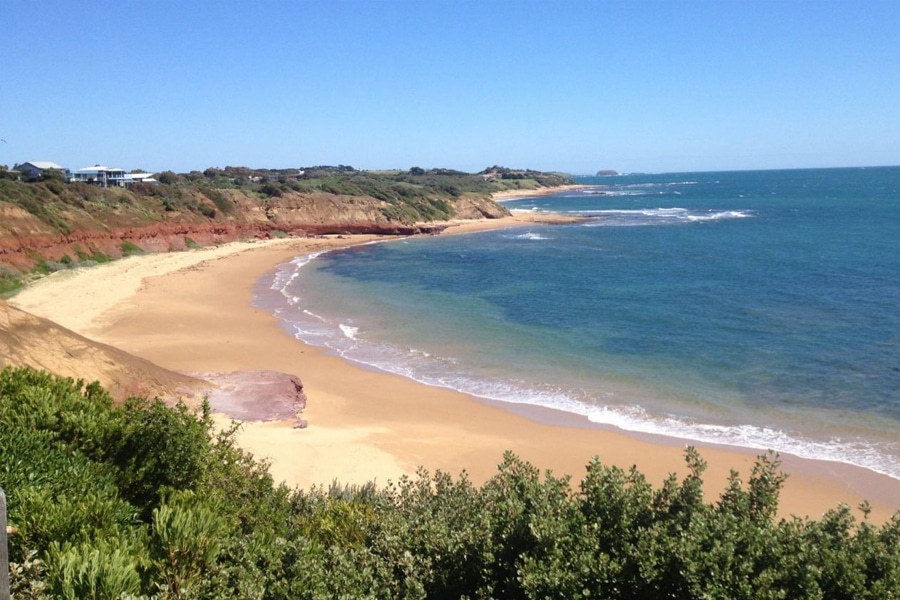 5. Newhaven Beach, Phillip Island
Phillip Island is a perfect destination when it comes to beach camping in Victoria and BIG4 Phillip Island Caravan Park on Newhaven Beach offers the perfect getaway. If you're after natural beauty and seeing some of Australia's iconic animals, this is the spot for you. Catch the Penguin Parade at sunset or try and spot one of the islands many koalas.
Address: 24 Old Bridge Dr, Newhaven VIC 3925
You'll also like:
How to Arrange Exclusive Restaurant Bookings with the Amex Platinum Card
3 Best Strip Clubs in Perth
Marriott International Create New Standard for Hotel Dining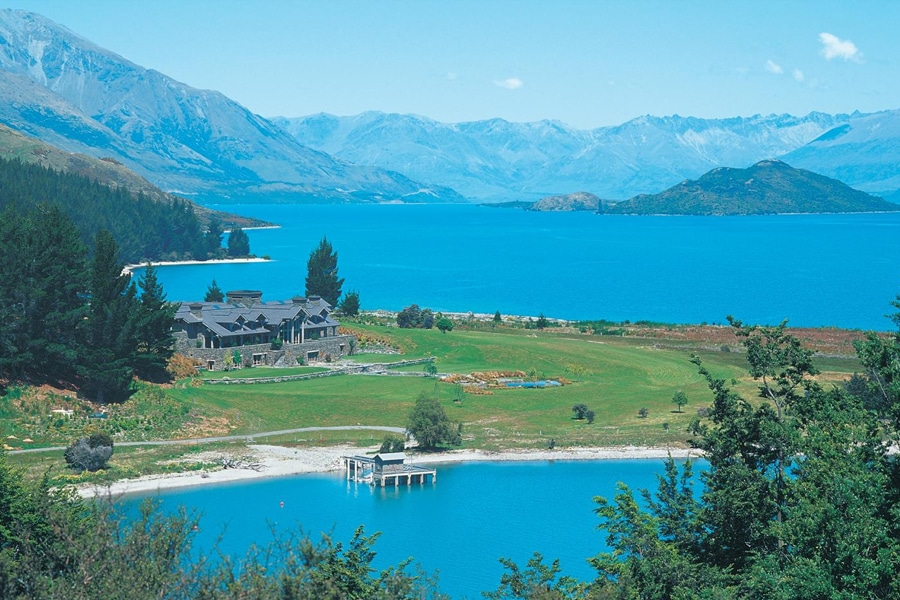 6. Blanket Bay, Great Otway National Park
Near south-west Apollo Bay, Blanket Bay is one of the best beach camping spots for those who love a good hike or bush-walk. Surrounded in nature and with fantastic views, Blanket Bay is a popular spot at Great Otway National Park. Hikers can experience the Great Ocean Walk which will take you past several of the other beaches in the area and provides some spectacular scenery.
Address: Blanket Bay Road, Great Otway National Park, Cape Otway VIC 3233
Phone: +61 131963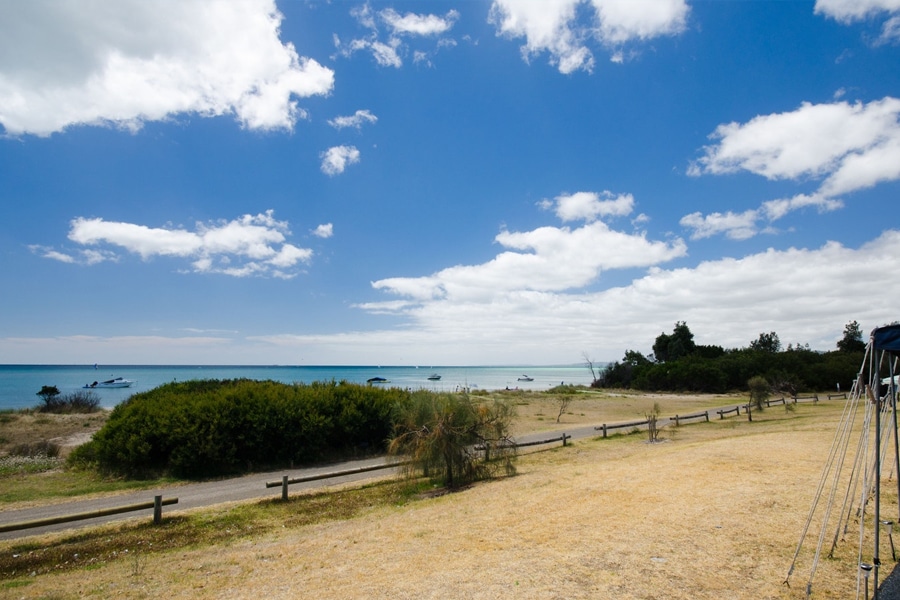 7. Mornington Peninsula Foreshore
The Mornington Peninsula Foreshore contains some of Victoria's most beautiful beaches including, Rosebud, Rye and Sorrento. Scenic views of the ocean and excellent facilities make this one of the most popular spots for beach camping in Victoria. Activities include swimming, hiking and cycling, and local shops and cafes are just a stone's throw away.
Address: 1380 Point Nepean Rd, Rosebud VIC 3939
Phone: +61 3 5950 1011
Hours: Mon-Fri 8:30am-5pm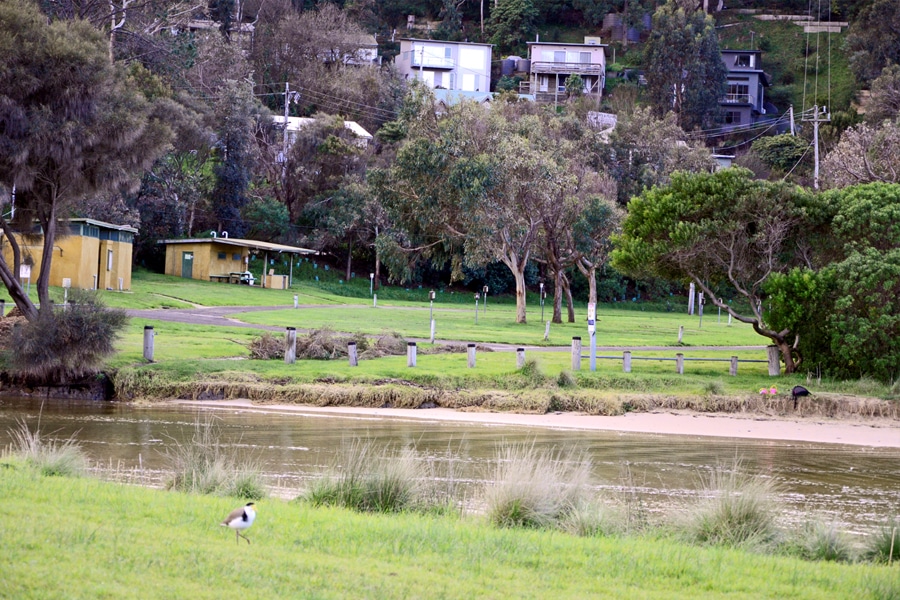 8. Wye River Foreshore, Great Otway National Park
One of the beast beach camping spots in Victoria, the Wye River Foreshore offers loads of things to see and do. Along the Great Ocean Road this site offers a pleasant pit stop and is close by to Cape Otway, 12 Apostles and Apollo Bay. Key amenities include BBQ areas, camp kitchen, hot showers and more.
Address: Wye Rd, Separation Creek VIC 3221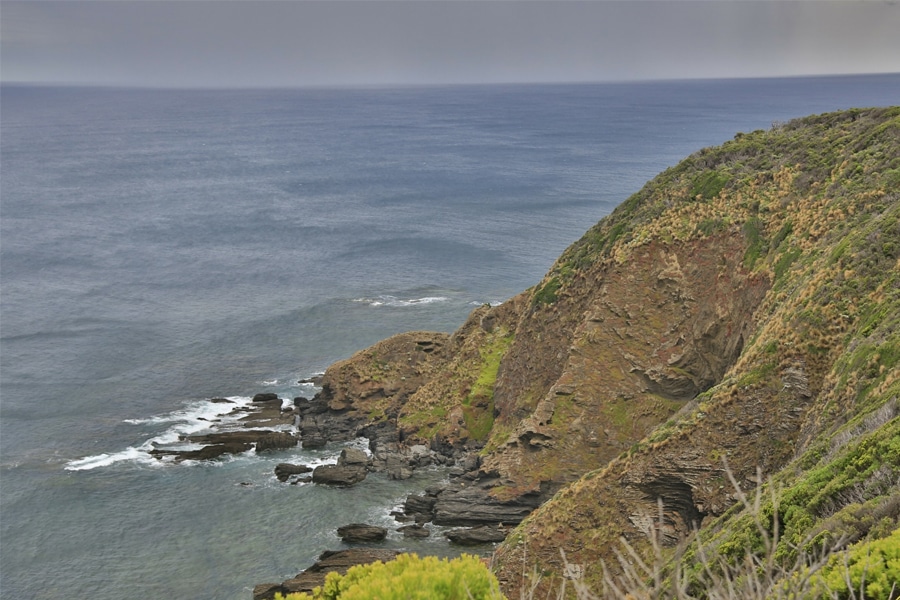 9. Bear Gully Campground, Cape Liptrap Coastal Park
Bear Gully Campground, located near the shores of Waratah Bay is a popular spot for fishing and rock pooling. Nestled next to the tall banksias, the campground features 33 sites and offers a few basic facilities. Advanced booking are required since this is quite a popular beach camping spot and can get busy at certain periods.
Address: Bear Gully Rd, Tarwin Lower VIC 3956
Phone: +61 131963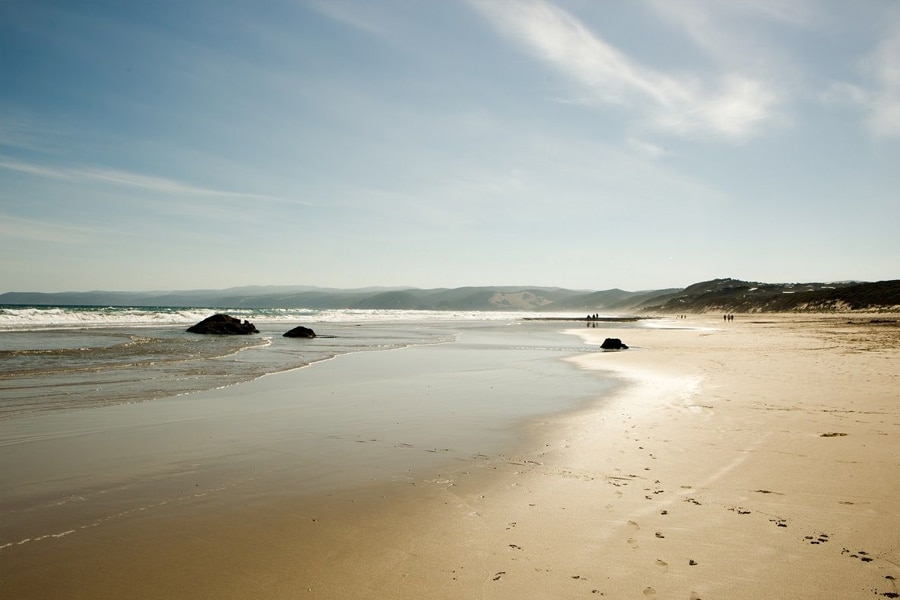 10. Fairhaven, French Island National Park
Fairhaven Camping Area is accessible by passenger ferry, so tent camping is your only option. That won't bother you too much when you see just how beautiful French Island National Park is. Activities are in abundance too with multiple walking tracks, swimming and exploring to be done. You'll find a diverse range of wildlife and open woodlands to discover. You'll need to bring your own cooking supplies but other basic facilities are provided.
Address: Coast Rd, French Island VIC 3921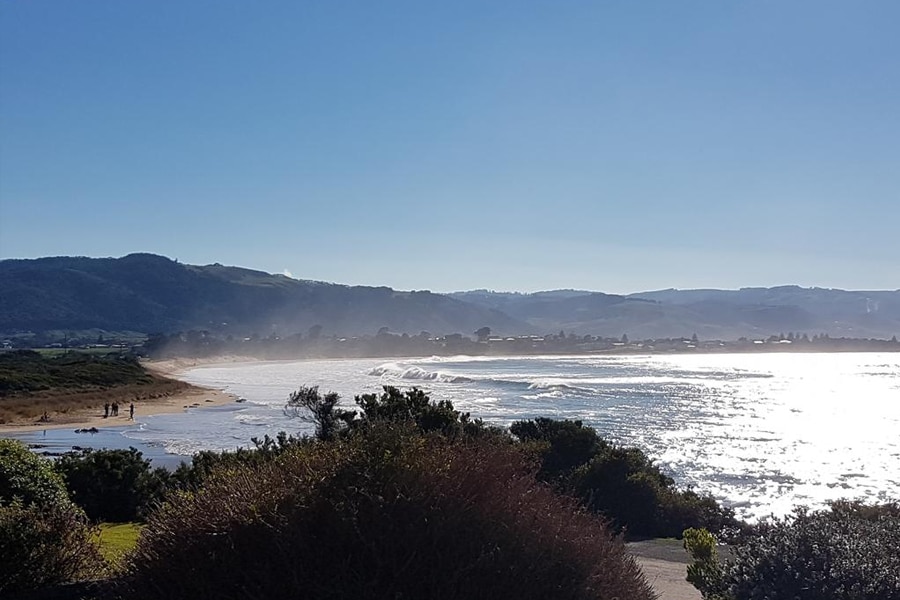 11. Marengo Holiday Park, Apollo Bay
Marengo Holiday Park in Apollo Bay offers powered and non-powered sites with stunning ocean views. This pet friendly park is also within walking distance of several local beaches where your furry friends can stretch their legs. All the essential facilities are taken care of and include bathrooms, laundry, camp kitchens and BBQ areas. The park is also adjacent to Marengo Reef Marine Sanctuary where you might even catch a peek of the resident seal colony.
Address: Great Ocean Rd, Apollo Bay VIC 3233
Phone: +61 3 5237 6162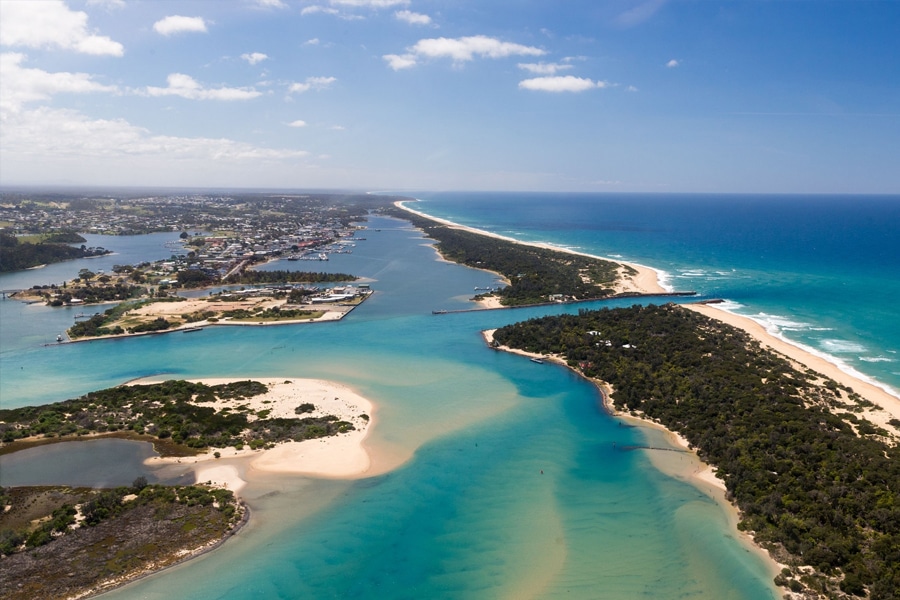 12. Shoreline Drive, Gippsland Lakes Coastal Park
Shoreline Drive Campground offers 115 sites 65 of which are suited to tent camping. All sites are protected by the sandy dunes and all have easy access directly to the beach. Laze around on Golden Beach and take time to explore the surrounds. Only some of the sites are pet friendly, so if you're bringing your four legged friends, make sure before you start pitching a tent. This is a free beach camping spot and you don't have to book here, its first come, first-served basis.
Address: Shoreline Dr, Flamingo Beach VIC 3851
Phone: +61 131963
Hours: Mon-Fri 9:30am-4pm, Sat-Sun 10:30am-3pm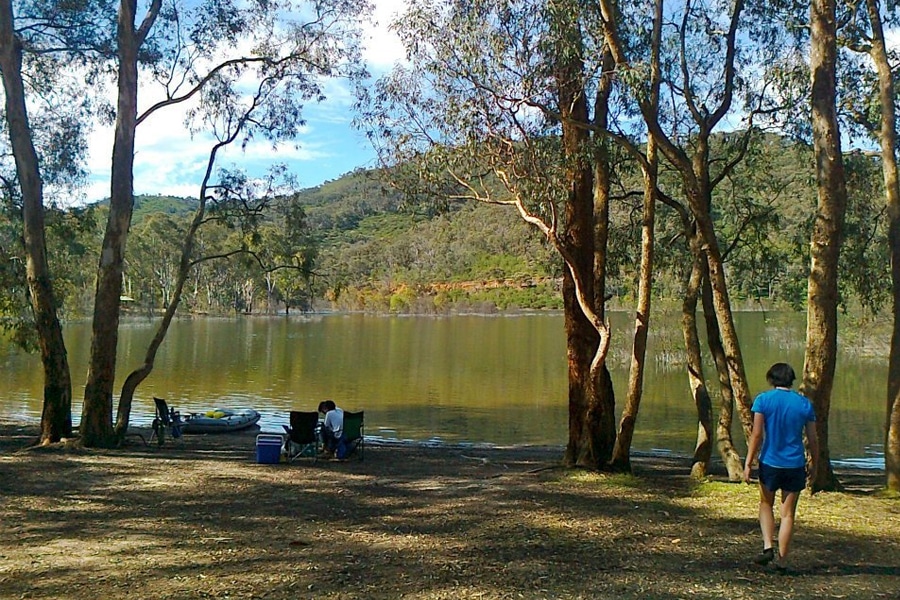 13. Fraser Camping Area, Lake Eildon National Park
There are three different beach camping grounds on offer at Fraser Camping Area, Devil Cove, Lakeside and Candlebark, all within the Lake Eildon National Park. Just a two hour drive from Melbourne, the park protects over 68,000 acres of natural woodlands and forest. All campsites have full amenities and the lake offers loads of activities. In the evening, the shoreline is scattered with kangaroos where they can be seen up close and personal.
Address: Lake Eildon National Park, Eildon VIC 3713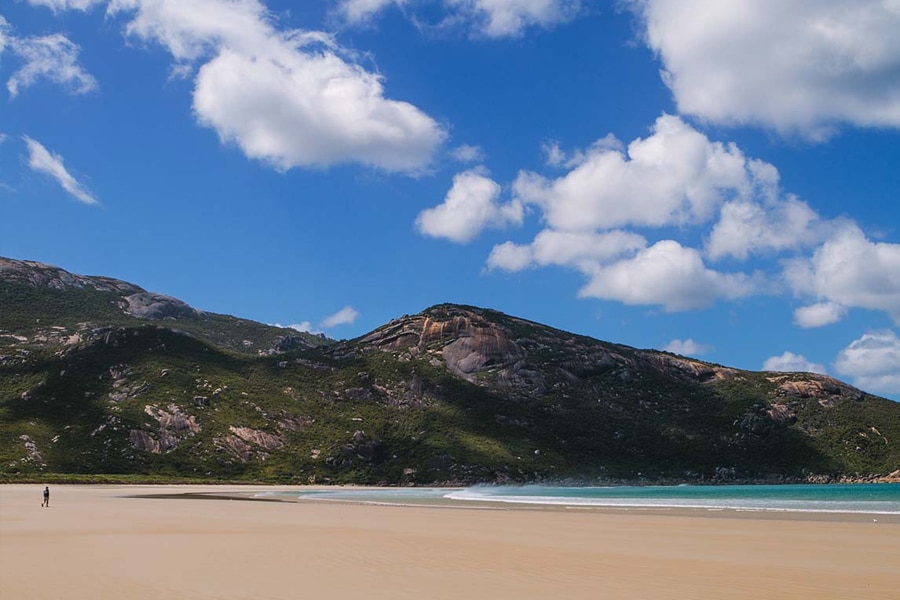 14. Yanakie Campgrounds, Wilsons Promontory
Just 5 minutes from entering Wilsons Promontory National Park, Yanakie Campgrounds offers an ideal spot for beach camping with waterfront views. Loads of activities are on offer with fishing, swimming, hiking and more. The park kiosk can be accessed for essential items including fishing gear and bait.
Address: 390 Foley Road, Yanakie VIC 3960
Phone: +61 3 5687 1295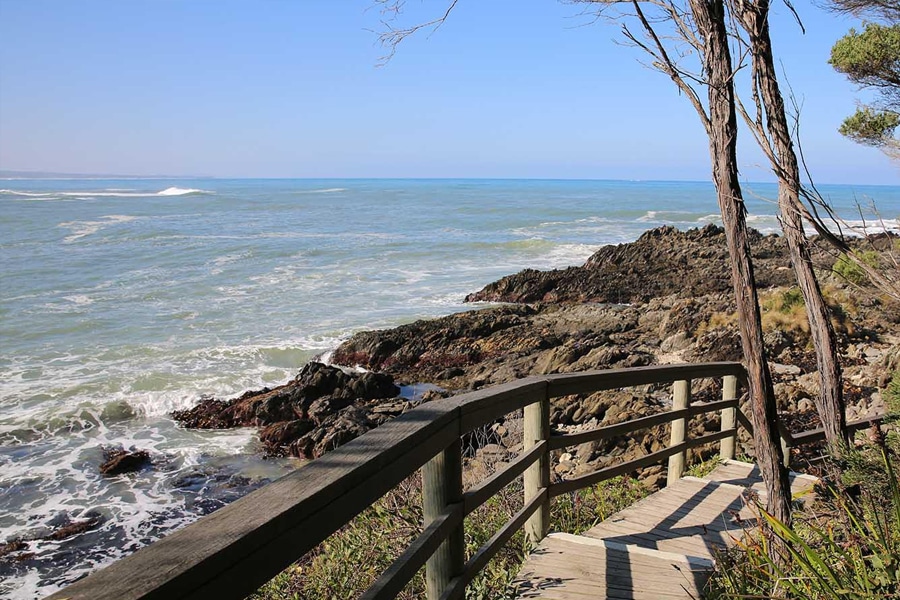 15. Cape Conran, Gippsland
Cape Conran campgrounds are just 100 meters away from the beach and are spread out over 1km. Stop and explore your surroundings at one of the best spots for beach camping in Victoria. You'll be sure to find a quiet little spot to pitch a tent or park your caravan. Be aware though, due to the popularity of this beach camping spot, it's advised to book well in advance.
Address: Yeerung Road, Cape Conran VIC
Phone: 07 5486 5486
You'll also like:
12 Best Strip Clubs in Brisbane
Uber Reserve Explained: New Hack to Keep Your Plans on Schedule
Top 9 Australian Ski Fields and Resorts
General FAQ
Where can I camp in Victoria?
Great Otway National Park, Cape Liptrap Coastal Park and French Island National Park all provide great camping grounds in Victoria.
What campsites in Victoria have amenities?
Tidal River, Refuge Cove and Killarney Beach are Victoria camping grounds with amenities.
What is the best beach camping site in Victoria?
Tidal River, Wilsons Promontory is one of the best beach camping sites in Victoria.
---
Featured Video from Man of Many