The Actual Porsche 911 Turbo From 'Bad Boys' is Up For Sale
Sick of cruising slow enough to drive Miss Daisy? Put the gun down, pick up a pack of Tropical Fruit Bubblicious and slip into this piece of automotive history. In a one-off move, Wisconsin-based dealer Mecum Auctions is currently offering the actual 964-generation, 1994 Porsche 911 Turbo 3.6 from the 1995 blockbuster Bad Boys. Now that's how you drive.
Offered as part of the Mecum Kissimmee Florida event in 2022, the Bad Boys Porsche is in remarkable shape, coming complete with a certificate of authenticity from the German automaker itself. For fans of the hit action movie, however, there are a number of nods to the Will Smith/Martin Lawrence classic. While the French front plate reads 447 DB 75, the rear plate reads BAD BYS1, which featured prominently when the car was displayed at the red carpet premiere for the 2020 sequel Bad Boys for Life. The Hollywood heritage doesn't stop there.
According to Mecum Auctions, after the original 1995 feature completed filming, director Michael Bay loved the car so much he bought it. Looking through the specifications, it's not hard to see why. The 1994 model was the last rear-wheel-drive iteration of the Porsche 964 Turbo, which originally debuted in 1990 and was one of the first releases to cop the updated turbo version of the 'M64' motor.
The 3.6-litre turbocharged six-cylinder engine arrived alongside a five-speed manual gearbox, which was serviced by New Jersey-based restorer Body Motion in 2006. You'll also find a few factory additions that reflect the '90s heyday design, including an air conditioner, radio/cassette player, sunroof and a fat fixed spoiler.
Only 350 examples of the 1994 model were ever produced, built specifically for the US market and have since gone on to become major collector's items, irrespective of Hollywood connections. This particular vehicle, however, enjoys a serious legacy of success. Aside from starring in Bad Boys, the 1994 Porsche 911 Turbo 3.6 has also claimed top honours at the 2014 Pinehurst Concours d'Elegance, 2017 Amelia island werks reunion, 2016 Jay Peak Concours d'Elegance and 2015 French Lick Porsche Parade Restoration.
With a Hollywood backstory and an automotive legacy to match, it's safe to say Mike Lowrey's limited-edition vehicle is a lot more than meets the eye. The 1994 Porsche 911 Turbo is set to go under the hammer at the 2022 Kissimmee Mecum auction from January 6-16 next year.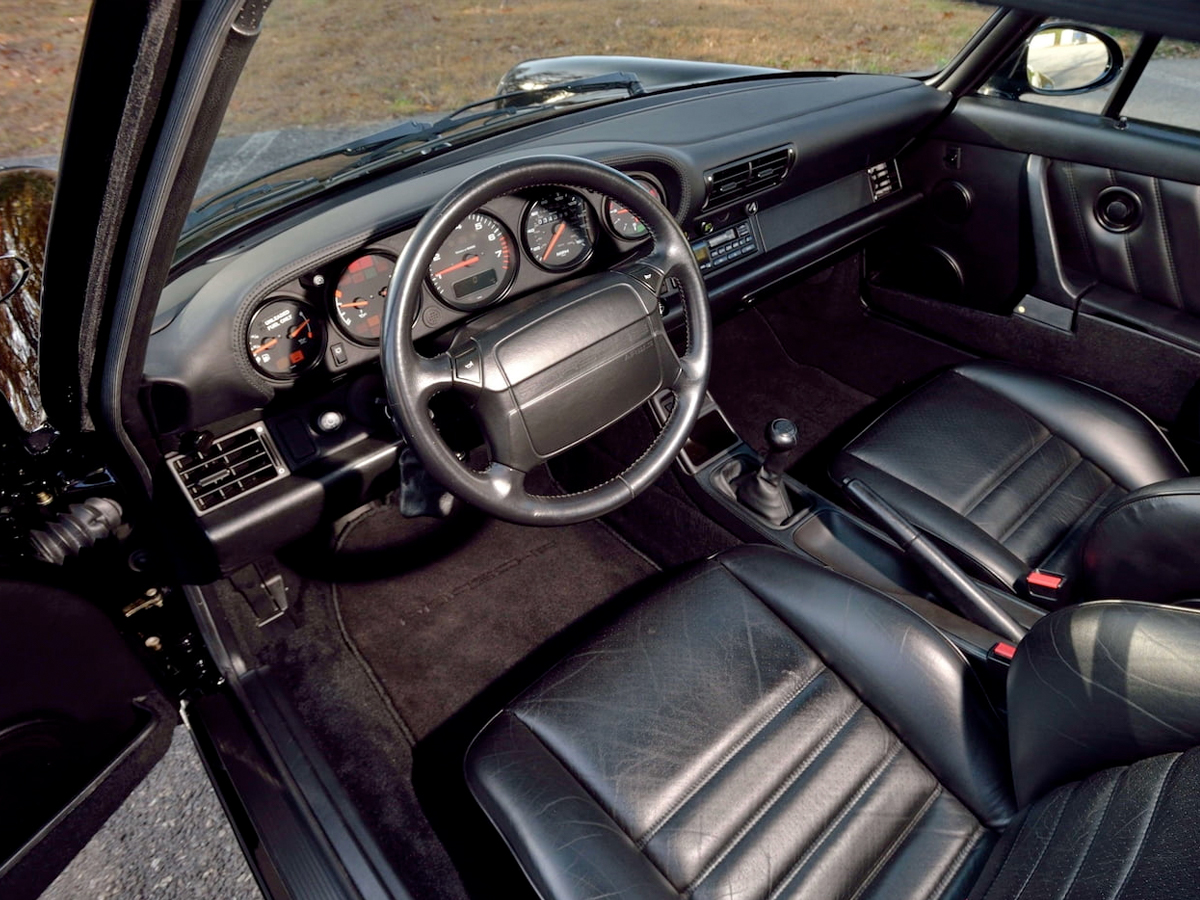 You'll also like:
Like a Good Watch, The Porsche Panamera Goes Platinum
Inside Kevin Hart's 1,000HP Speedkore Hellraiser Charger
Paul Walker's Iconic Supra from 'The Fast and the Furious' is Up For Auction