$279,000 Landcruiser Dubbed 'Australia's Most Iconic 4WD' Up for Grabs
The chance to own what many refer to as Australia's most iconic 4WD has finally come. So forget paying well over the market for a family bus 200 Series Landcruiser and stretch the budget a little for a 1 of 1 machine that'll take you wherever you point it. This 79 Series Landcruiser built by the boys over at PVS Automotive has been featured around the world and won many awards for its extensive list of modifications and overall fit and finish. You're promised instant Instagram fame with a Landcruiser that introduced one of Australia's most famous 4WD models (70 series) to the rest of the world. What you'll also get is a vehicle that is just as much about 'show' as it is about 'go', with a modifications list that reads like a shopping docket.
PVS 79 Series LandCruiser Specifications
Vehicle: Toyota VDJ79R GXL Cab Chassis Double Cab 4dr Man 5sp 4×4 4.5DT
Price: $279,000 Excl. Govt. Charges
Kilometres: 40,000 km
Transmission: 5 speed Manual
Engine: V8 Turbo Diesel Intercooled 4.5L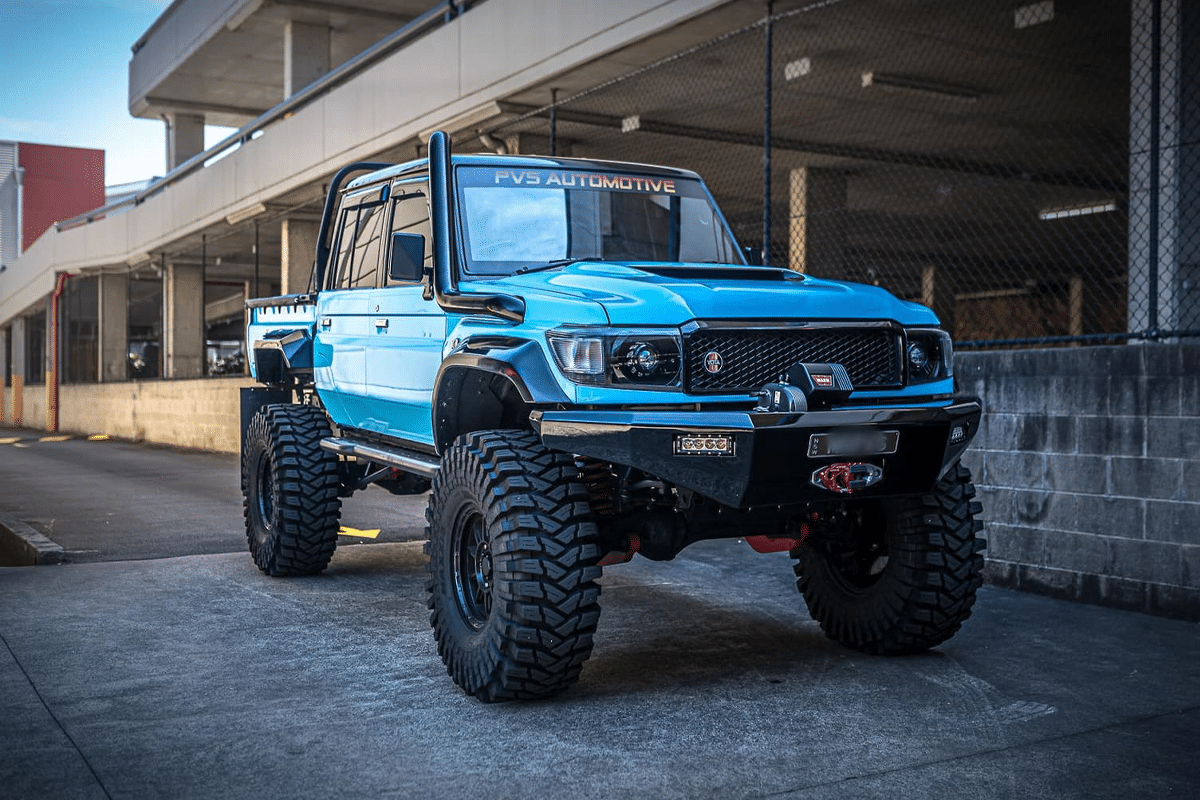 PVS Automotive established itself in 2020 as a go-to shop for fitting out many of Australia's favourite 4WD models, particularly the 79 series Toyota Landcruiser. The global pandemic gave the business a kickstart, with many Aussies venturing into the bush and looking to invest their hard-earned cash into a vehicle that could take them anywhere. The result is some of the toughest looking rigs we've ever seen, featuring selections of tried and true modifications. The vast majority of which are fully engineered for driving in Australia.
The PVS 79 Series LandCruiser is a true 1 of 1 machine in every sense of the word. This is the only 79 Series in the world sitting on portal axles, coils, a wide body with a custom interior and 40-inch tires. In fact, it's 1 of 2 Worldwide with just the portal axle and coil conversion. But, with a list price of AU$279,000, it seems like a fair whack of money to throw down on a second-hand Landcruiser. That is until you consider the cost to have something like this built is likely to exceed AU$330,000.
A large portion of the cost comes from engineering, which is a very expensive process that allows the car to be driven on Australian roads and insured for legal use. According to the owner, everything is completely engineered and registered for 35-inch tyres + 7% which would allow you to run 37's depending on which state you are in. Considering engineering bigger tires can cost thousands, we can't even begin to imagine the cost of engineering portal axles and a coil conversion.
For more information check out the modification list below, or head over to PVS Automotive website.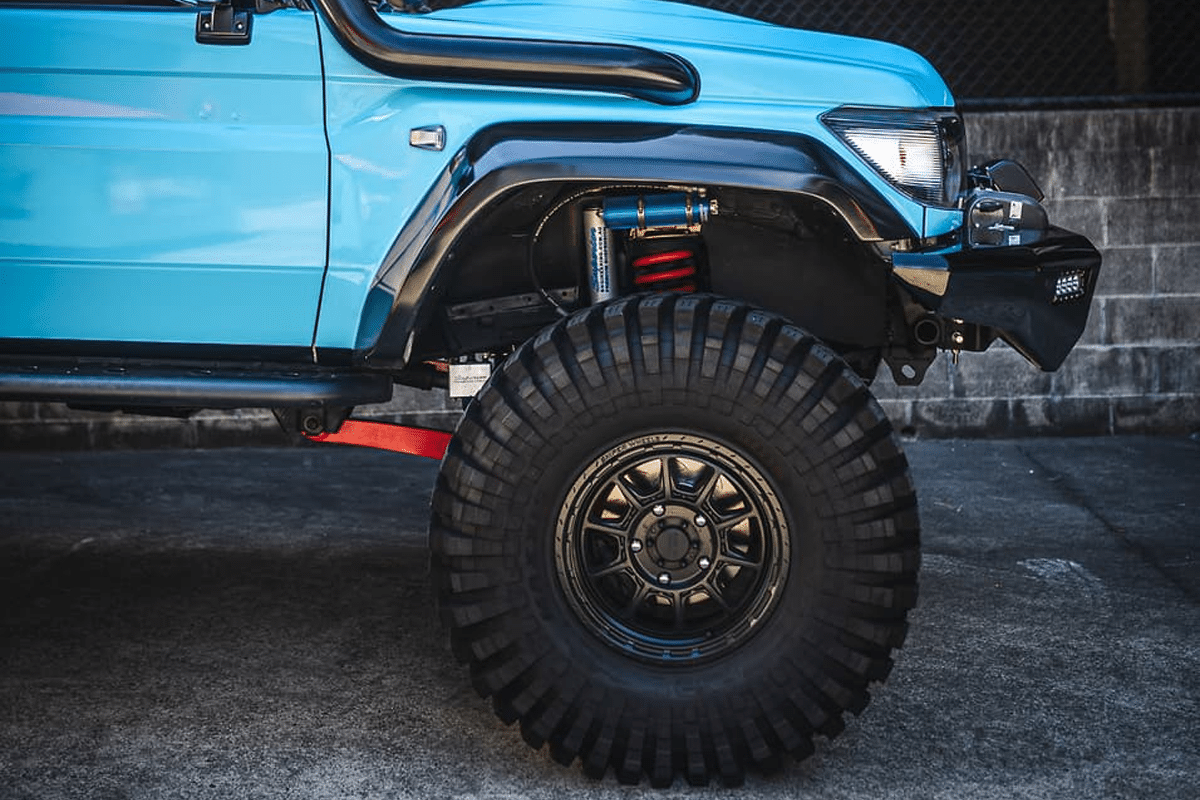 PVS 79 Series LandCruiser Modification List
Marks 4wd Portal Axle Hubs
Superior Outback Tourer Coil Conversion and Lift Kit
Custom Steel Bullbar
Warn Highmount Winch (Modified and Upgraded)
Widebody Front Guards
Widebody Rear Tub Guards
Marks 4wd 33% Reduction Gears
Brown Davis 180L Extended Range Fuel Tank
Brake Booster
Doctor Diesel Tune
NPC Clutch
Marks 4wd Catch Can
PVS Intercooler Fan Kit
GSL 4 inch High Flow Exhaust System
JDM Mirrors
PSR Snorkel
Compustar 5KM Range Alarm System with Remote Start
PVS Rear Vision Mirror Dashcam System with Tracking
PVS 12.1 inch Headunit
Recaro CS Black Leather Front Seats
PVS Leather Roof Console with Rear Screen
PVS Leather Centre Console with Bushman Fridge/Freezer
Custom 1 of 1 Black Leather Door Trims with Alpine X-Premium Sound System (Top of the range for Alpine)
Custom Rear Panel with Alpine Digital Amplifiers and Alpine 10 inch Subwoofer
Concept Wraps 3M Sky Blue Vinyl Wrap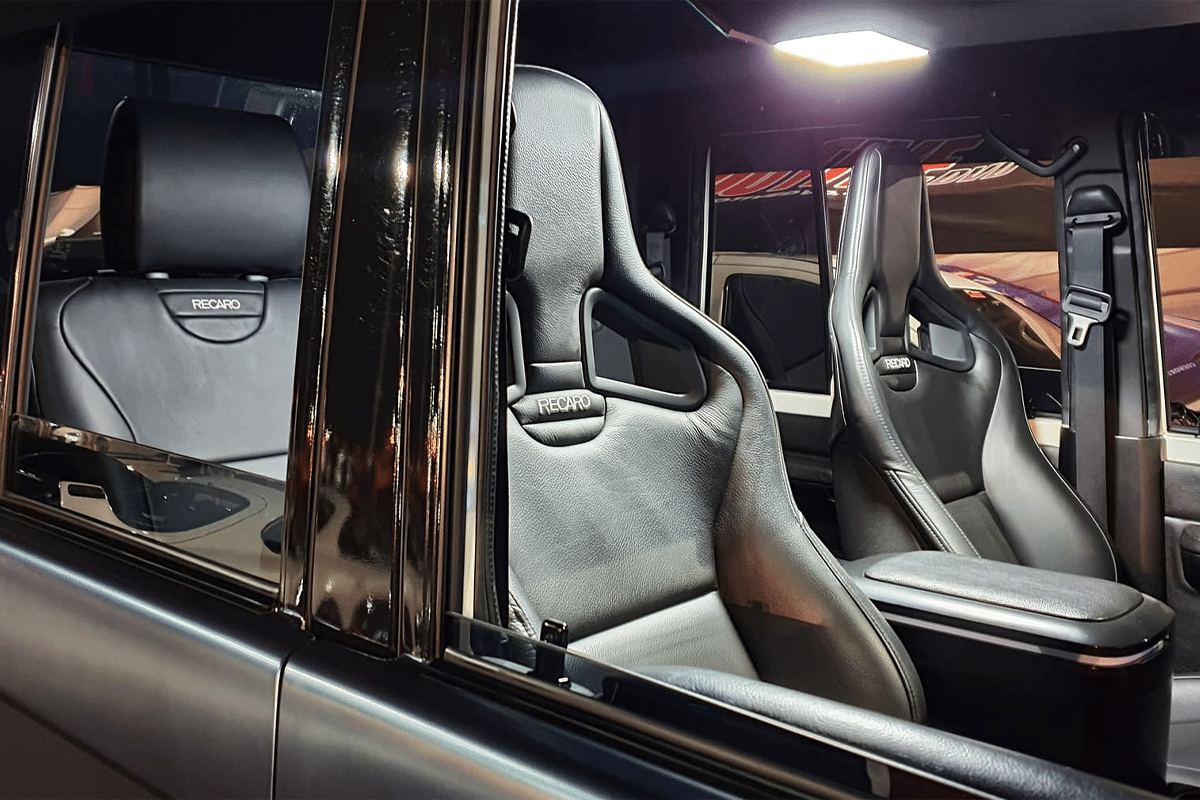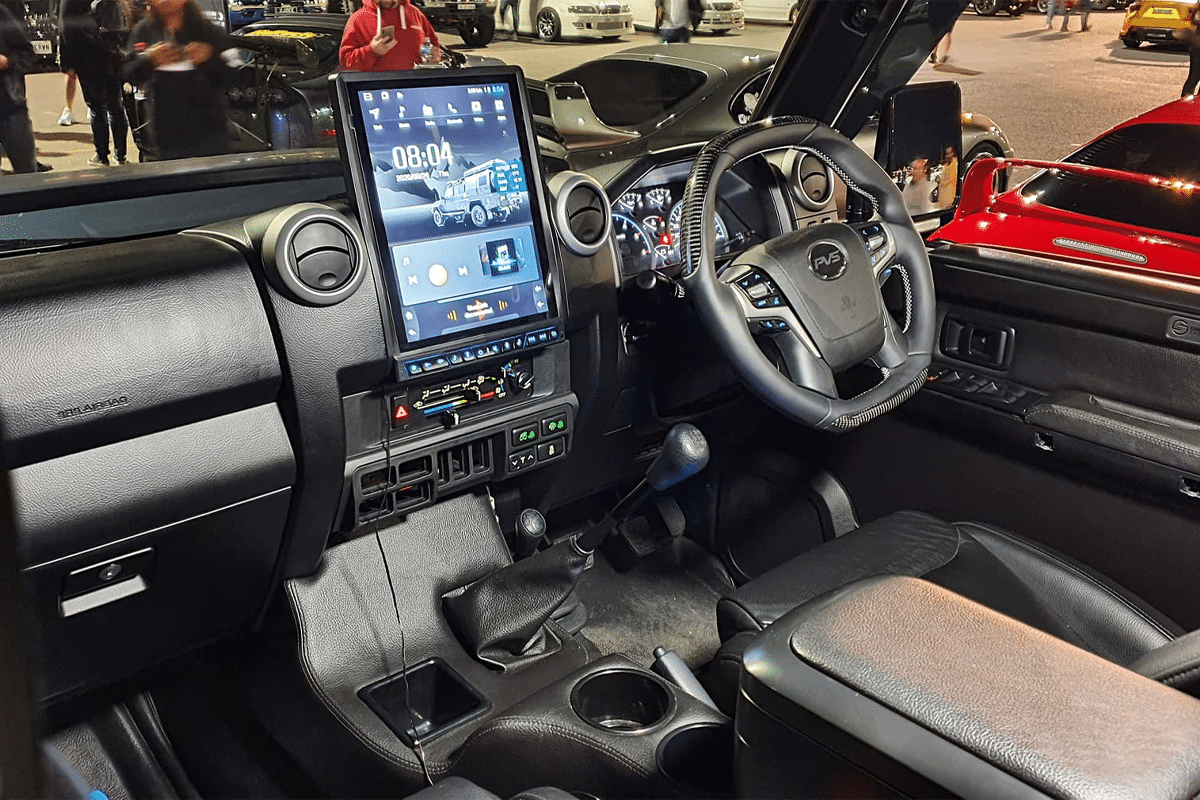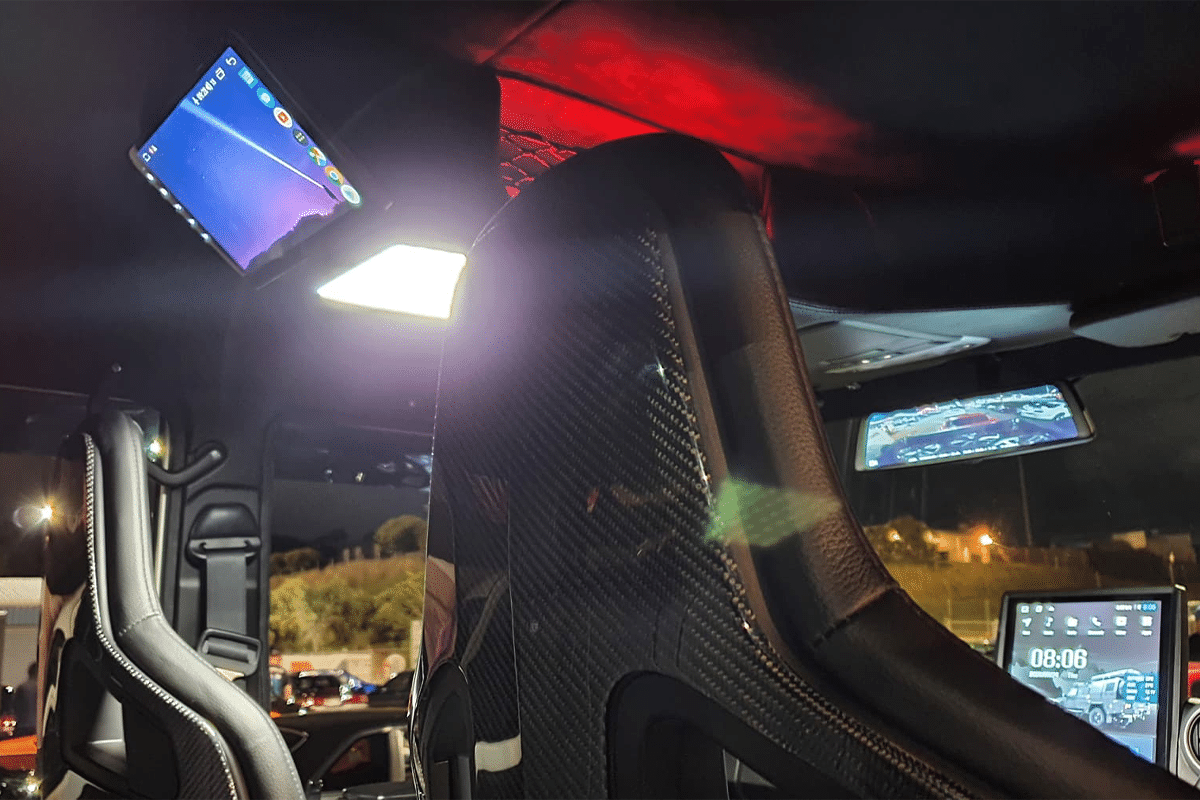 You'll also like:
2022 Genesis G80 Sport Revealed as Luxury Sedan to Undercut the Competition
The Lucid Air Electric Sedan Isn't Just a Tesla KillerNovitec 812 GTS Ferrari Takes a Classic to the Extreme