Dodge Challenger SRT Demon is Hell on Wheels
If ever there were a car worthy of its name, it's the Dodge Demon. This ultra muscle car is a drag racing nightmare—for the competition. In just its stock model it boasts 840 horsepower with 770 lb-ft of torque. That's enough power for the Demon to earn a reputation for performing wheelies.
Related:
1025HP Dodge Challenger SRT Demon 170 is the World's Quickest Production Car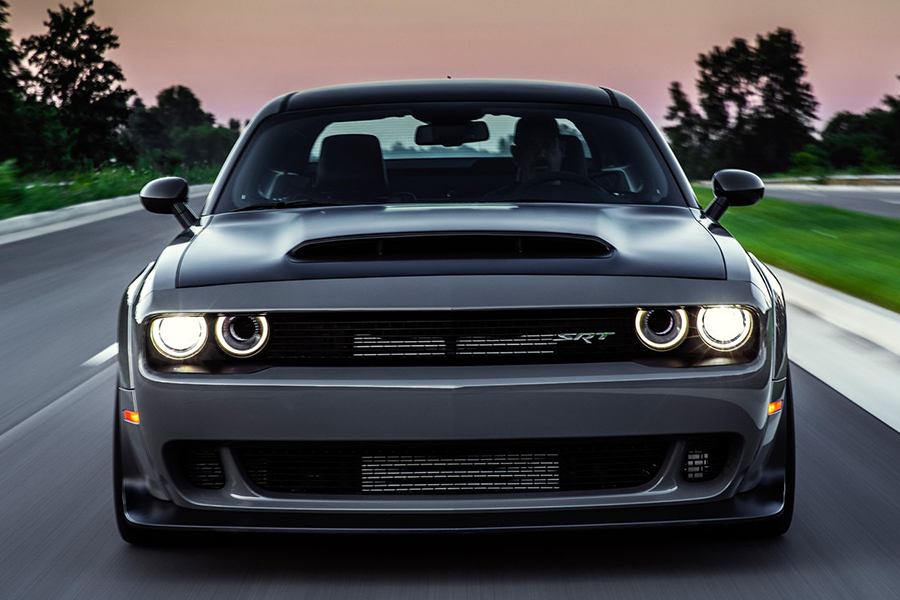 Car enthusiasts over at Dodge were no doubt under a spell of possession when the put this speed demon together. Somehow they struck on evil arithmetic that let them use aftermarket power yet still keep it within the confines of American regulation. For starters, the Demon hits 60 miles per hour from 0 in just 2.1 seconds—that's faster than a Bugatti Chiron (2.4 seconds) and Tesla's P200D with Ludicrous Plus (2.3 seconds). What makes that even more impressive is that while those other cars are all-wheel, drive, the Demon is just rear-wheel drive. The Demon can race around the quarter-mile in 9.65 seconds, topping out at 140 miles per hour, beating out Porsche and Ferrari's 9.8 seconds. That performance comes courtesy of 6.2-liter Hemi V8 equipped with a larger supercharger (2.7 litres), and new pistons, rods, valve train, and fuel injection system. It also has a higher boost pressure (14.5psi) and a higher rpm limit (6,500rpm). Getting a head start off the line is simple thanks to both the TransBrake that locks out the transmission output shaft to keep it in place while you increase the engine speed to 2,350rpm. When it's time to go, the system allows for quicker power delivery and up to 15 per cent more torque at launch, hence the wheelies (which the Demon has sustained for almost three feet). And if you don't feel like sharing the experience, the Demon comes with a passenger seat and rear seat delete option.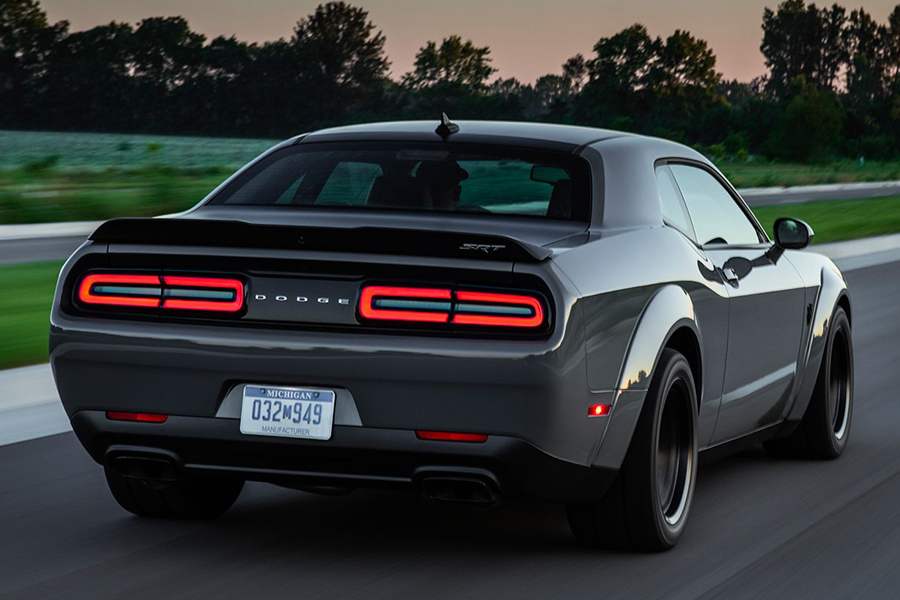 But here's the bad news. "The Demon isn't coming back," says Tim Kuniskis, FCA's Head of Passenger Cars for North America in an interview with Muscle Cars & Trucks. "You know what would happen, if those 3,300 people that paid a lot of money for a serialized car, do you know what they would do to me if we brought it back?" So if you don't have one, you can always try to buy one, but it's definitely not recommended that you try racing for pinks against someone driving a Dodge Demon.
Dodge Demon Key Facts & Highlights
It has the highest horsepower V8 engine ever produced
It's the world's fastest production car from 0-60mph
It's the world's fastest quarter-mile production car
It's so fast the NHRA has banned it
It's the world's first production car to do a wheelie
It produces more g-force under acceleration than any other car
For $1 you can make it even faster. The $1 coupon entitles you to buy the Demon Crate kit, which comes in its own bespoke box of awesome, contains everything you need to turn your road Demon into a track Demon.
It's the first production car designed to run on 100+ high-octane fuel
First-ever production car with a TransBrake
First-ever production car with a torque reserve
First production car with front passenger seat delete
It doesn't have rear seats either
It has the largest functional hood scoop of any production car
It's the first car to have a liquid-to-air intercooler chiller system
First-ever car to be fitted with drag radials
You can have skinny front wheels and tyres like a proper dragster
Dodge Demon Specs
Vehicle
EPA Classification: Mid-Size Cars
Drivetrain: Rear Wheel Drive
Engine
Engine Order Code: ESD
Engine Type and Required Fuel: Intercooled Supercharger Premium Unleaded V-8
Displacement (liters/cubic inches): 6.2 L/376
Fuel System: Sequential MPI
Maximum Horsepower @ RPM: 808 @ 6300
Maximum Torque @ RPM: 717 @ 4500
Cooling System Capacity (quarts): NA
General FAQ
How much does Dodge Demon cost?
It starts at US$86,090, including a US$1,095 destination charge and US$1,700 gas guzzler tax.
Is the Dodge Demon the quickest car?
With a 0-60 mph time of just 2.3 seconds, the 2018 Dodge Challenger SRT Demon is the quickest production car in the world.
---
Featured Video from Man of Many
---
Is the Dodge Demon discontinued?
FCA has confirmed that its Dodge Challenger Demon has been discontinued. According to FCA's Head of Passenger Cars in North America Tim Kuniskis, the production of the Dodge Demon is over.
Is the Dodge Demon street legal?
The 2018 Dodge Demon has 840 hp and is still Street-Legal.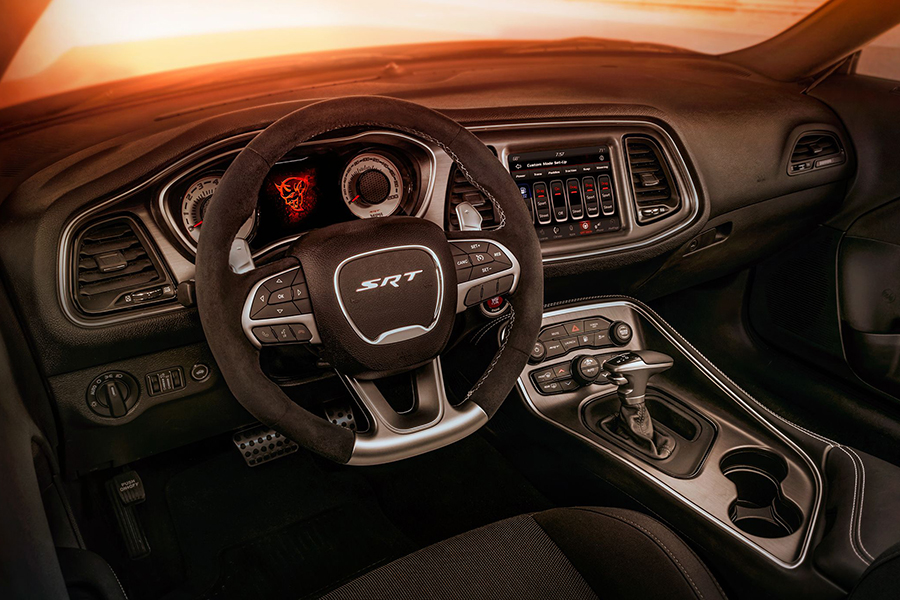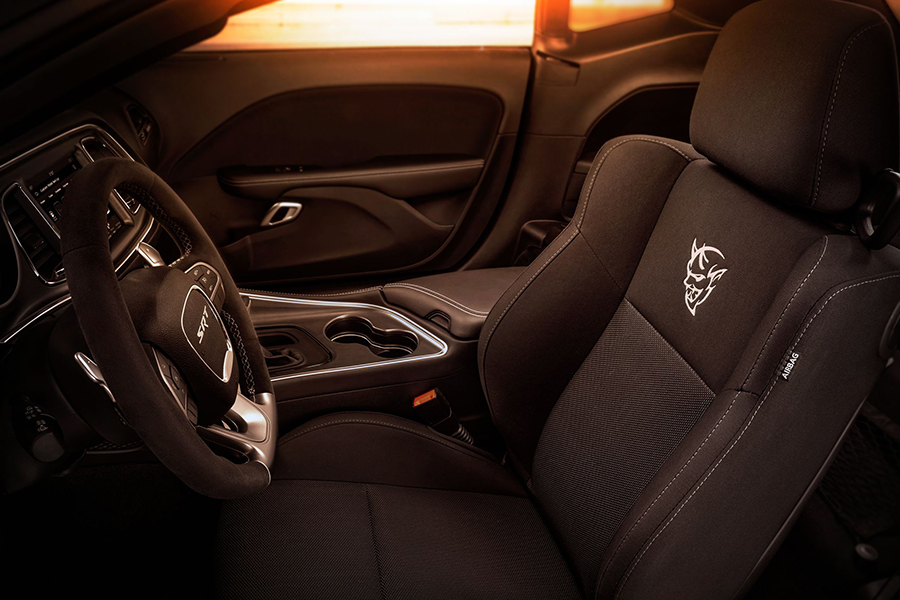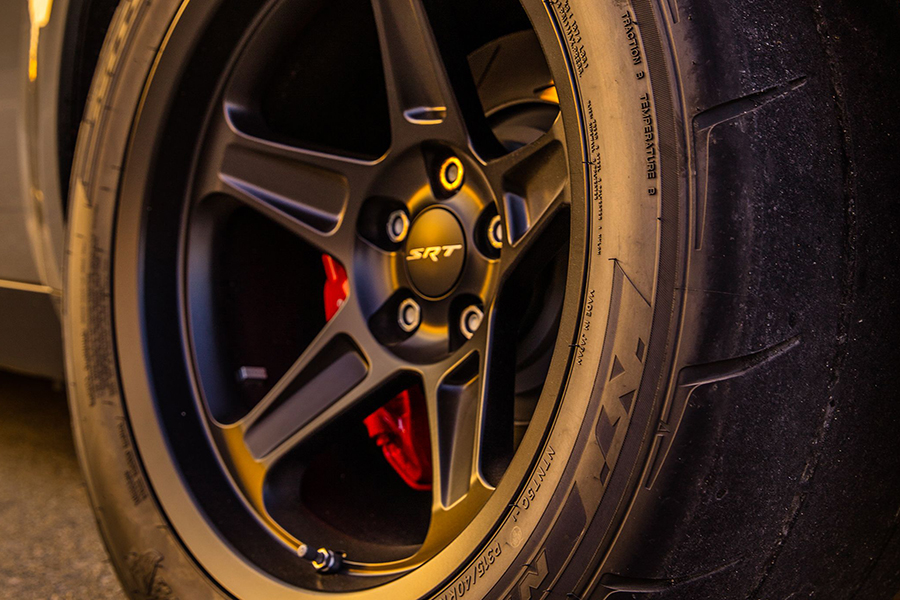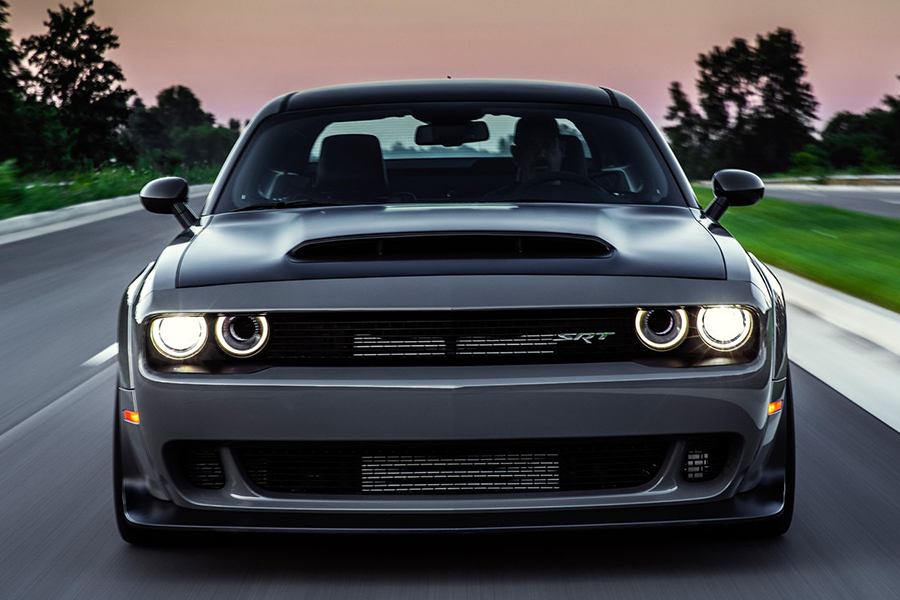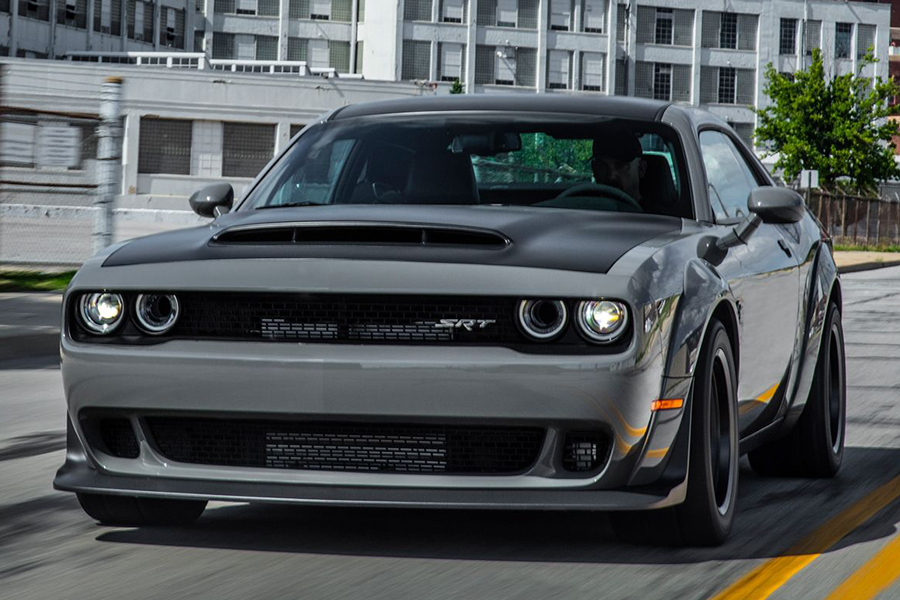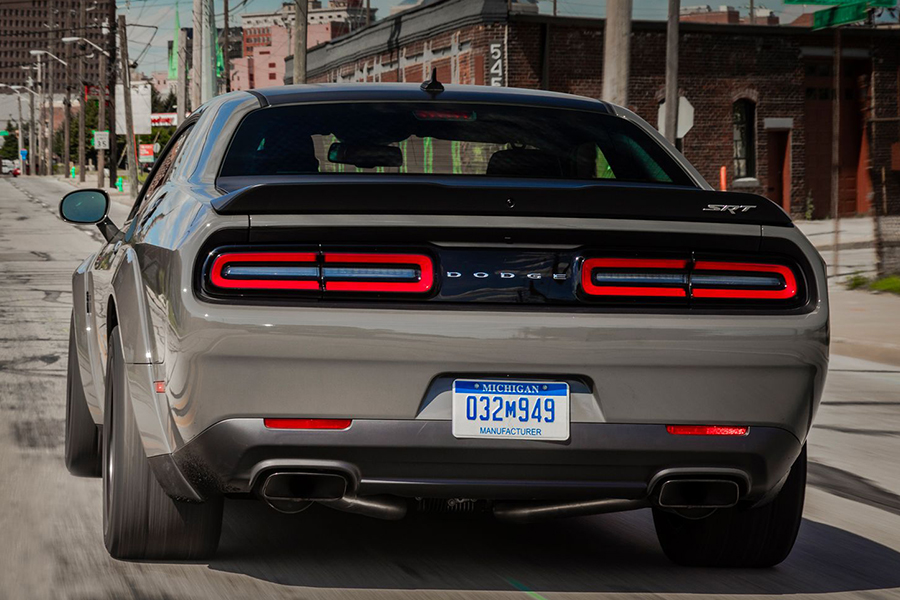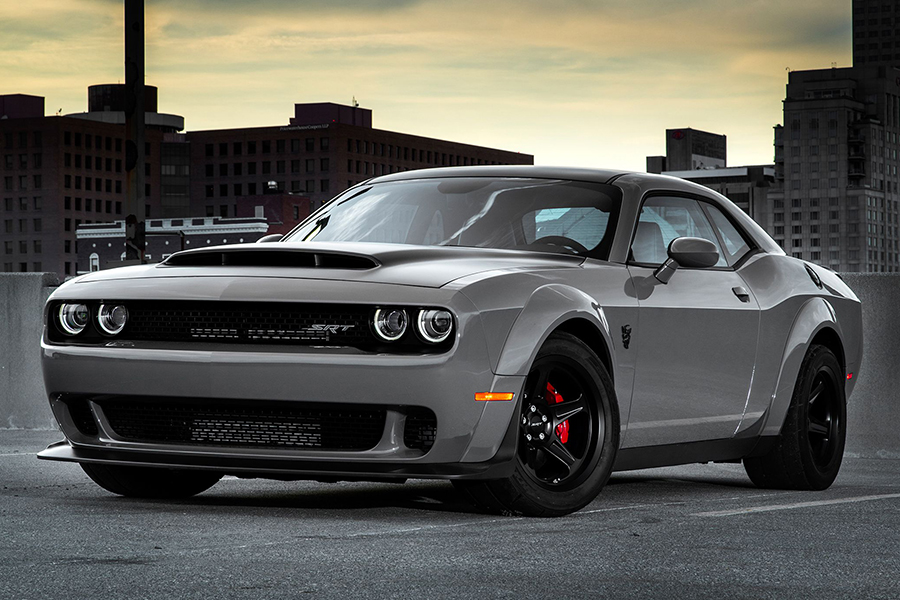 ---
Featured Video from Man of Many