Regrets Rectified with 1991 Land Rover Range Rover Classic
The story of this 1991 Land Rover Ranger Rover Classic from Commonwealth Classics is one of regrets. Around a year ago, the guys at Commonwealth saw a two door Range Rover classic being advertised for sale outside of Madrid. They didn't pick it up when they had the chance, but the vision of that stripped down, lifted, and painted beauty stuck with them. So they built a white Ranger Rover Classic. This project turned out to be an important learning opportunity, preparing them for the day when an Eastnor Green truck landed on their doorstep.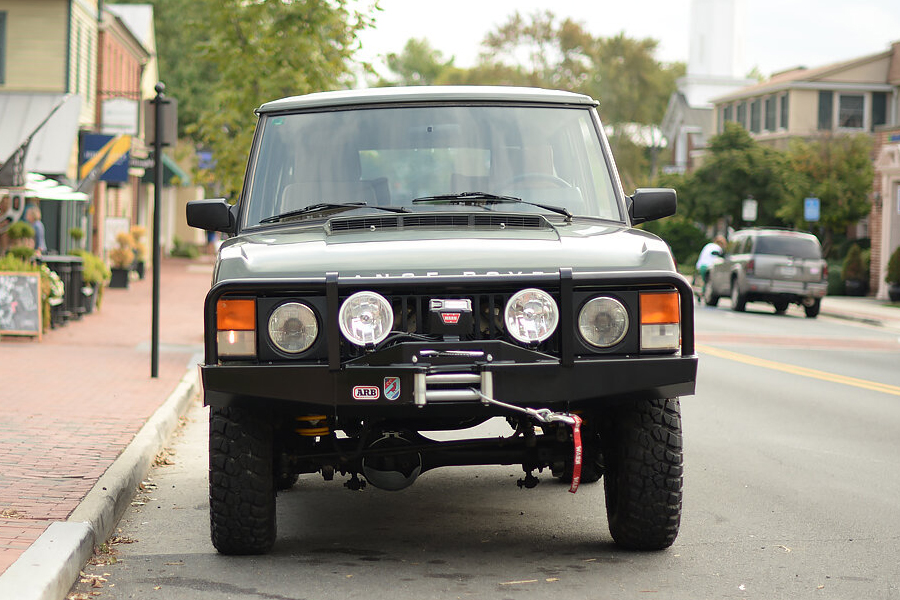 The new truck came to the shop by way of Mallorca and came to Commonwealth Classics in mediocre shape. It was a bone-stock classic, but the bumpers were in sub-par condition. There were also plenty of scratches on the body, but the worse news was that there was something wrong with the front end—something that was unidentifiable, but that caused the truck to rattle like it was falling apart when you got above 70 kilometers per hour. That problem was later identified when the team tried to use the truck in conjunction with its winch to pull another truck out of the mud. Turned out that the 4X4 system didn't work at all as the front axle was disconnected from the driveline.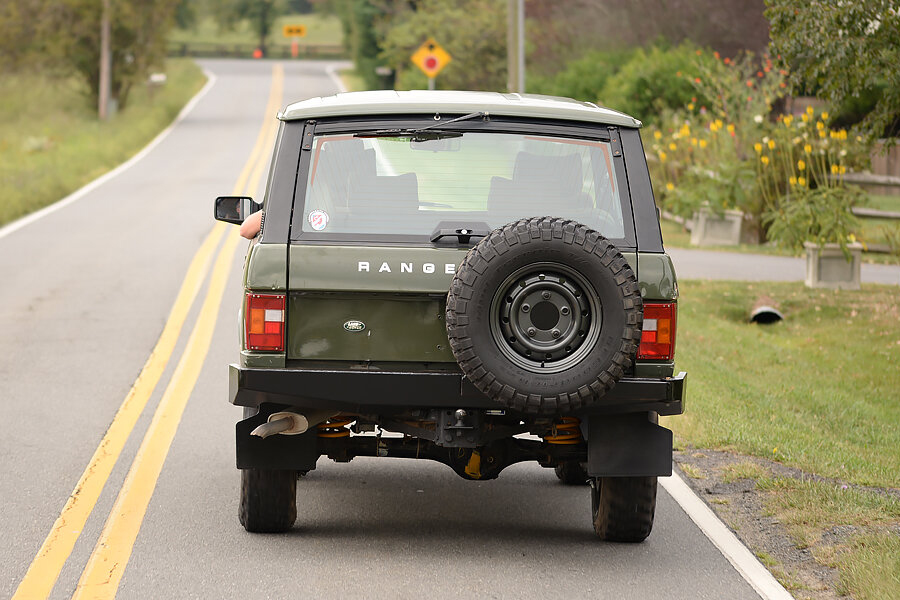 Commonwealth obviously had its work cut out for them. They restored the Eastnor Green paint job and installed a salvaged Classic steering wheel and vertical front grille. The driveline was overhauled, with the front axle being completely rebuilt as well as the CV joints on both sides. The intercooler was alos replaced and a differential guard was added to the front. Anthracite Wolf 16" wheels with BF Goodrich Muc Terrain T/A KM2 tires were installed. The interior was replaced with a custom job, and the front and rear bumpers were replaced.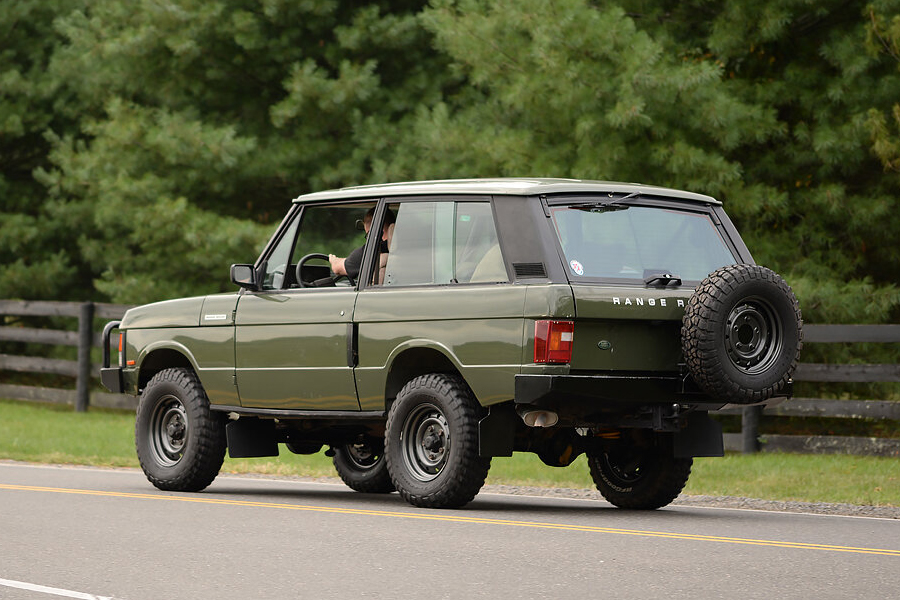 "It's a neat truck," states Commonwealth Classics. "Far from perfect, but one we hope will actually get used. The dents, scratches, and remnants of tree-branches of your add character to ta truck that now has character hanging off of it in spades." No more regrets for Commonwealth Classics—and the rattle is gone as well.