2015 Lamborghini Veneno Roadster Owned by Saudi Royalty is up for Auction
Anniversaries are always important events, but some are even more so. For instance, your 50th anniversary is a milestone event that might just deserve a bit more notice than other anniversaries. When you're a manufacturer of high-end super cars, it makes sense that you would celebrate your 50th anniversary by creating a special car unlike any other. Lamborghini did just that, unveiling the 2015 Lamborghini Veneno Roadster at the 2013 Geneva Motor Show.
The Veneno Roadster came out of the Centro Style Lamborghini, where designers are encouraged to push past limits. In this case, their work focused on maximizing downforce, which they accomplished by increasing handling stability in fast corners. When you look at the Veneno with that understanding, you begin to see a purpose behind every crisp line—each of which is meant to provide minimal drag and to channel air to the engine. The car's monocoque design is done largely in carbon fiber, and is visible in the car's central tunnel and door stills.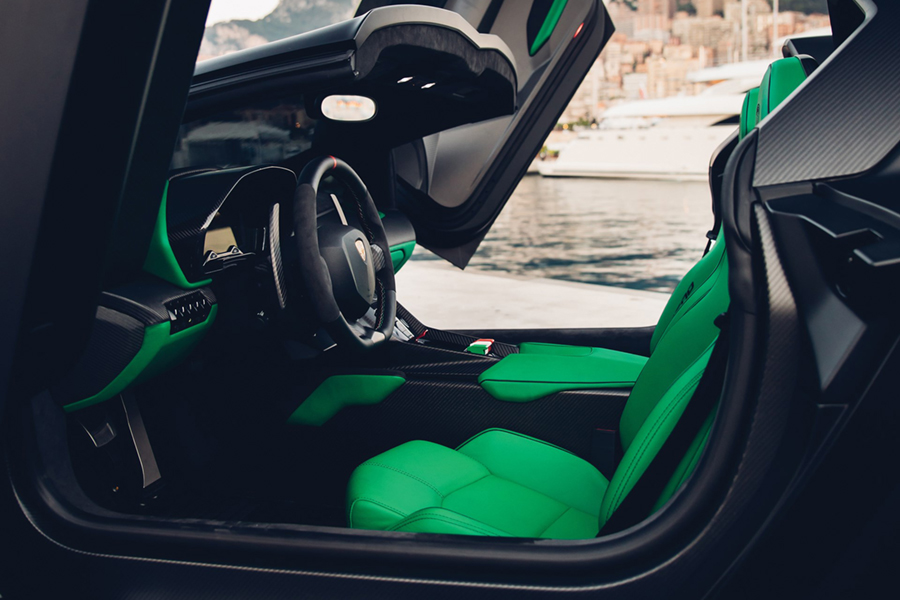 Lamborghini further celebrated hitting 50 years by bestowing a naturally aspirated 6.5-liter V12 in the Veneno. This engine is capable of 750 braking horsepower—that's 50 horsepower more than the original Aventador. The Veneno can hit 100 km per hour from a dead standstill in just 2.9 seconds. Its top speed is 355 km per hour.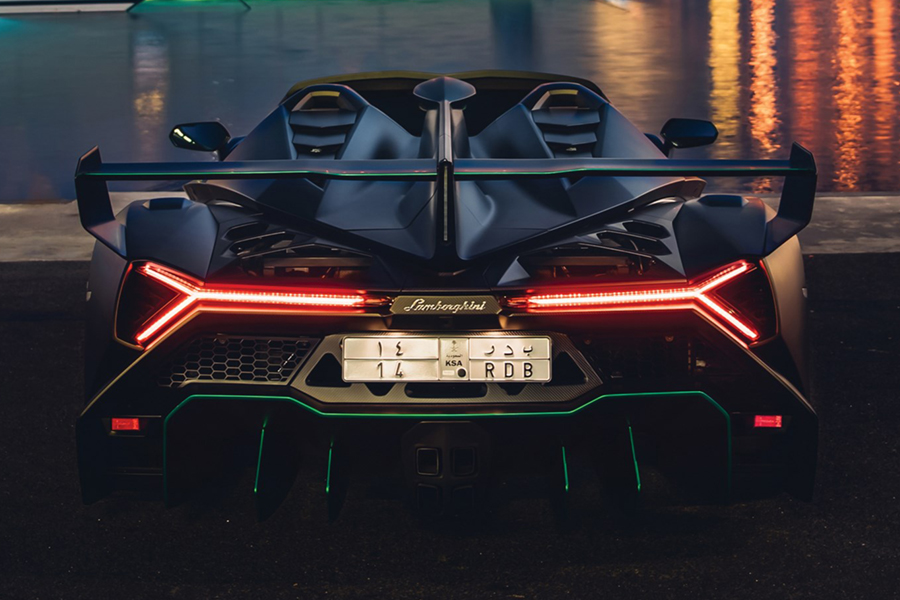 Only four of these stunning cars were ever made—three of which went to customers with the fourth staying with Lamborghini. The public wasn't satisfied with so few cars, however, and the next year Lamborghini announced a roadster version of the Veneno. This new version boasts the same power, but has a bit more weight, bumping up the power to weight ratio to 1.99kg per horsepower. Being a roadster, no roof was offered with these cars. The addition of a roadster to the Veneno family brought in another nine siblings.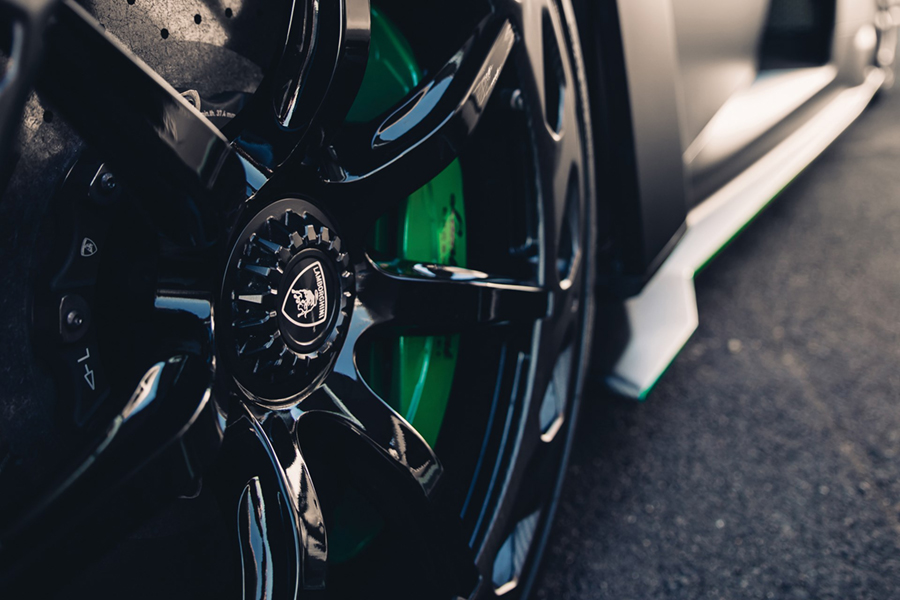 ---
Featured Video from Man of Many
---
RM Sotheby's is offering one of those nine 2015 Lamborghini Veneno Roadsters. This example has only had two owners and boasts a low 450 km of use. It also has the distinction of being the second of the nine vehicles to leave the factory. No word on an estimated price, but whatever the cost, it's an excellent piece to add to a collection, not only because of its historical significance but also because of its sheer beauty.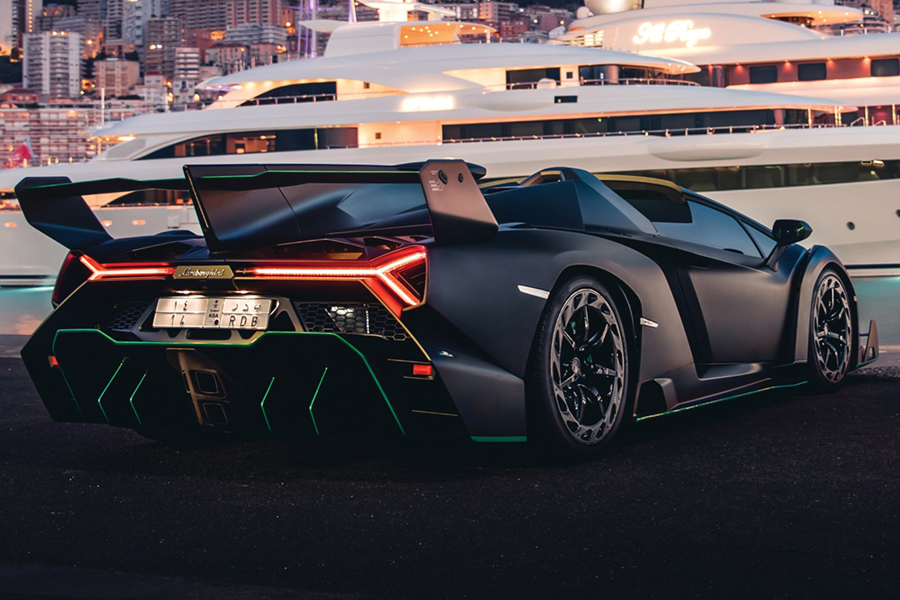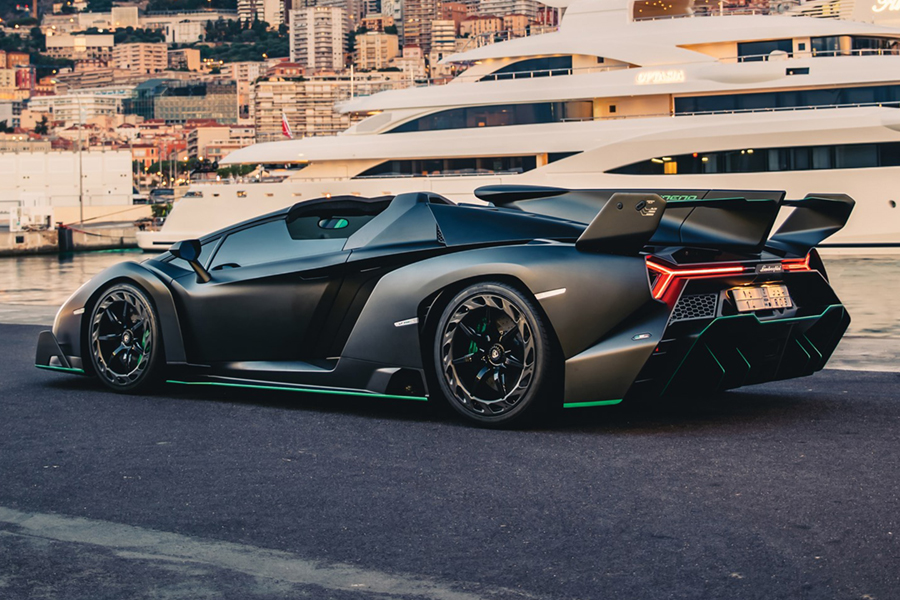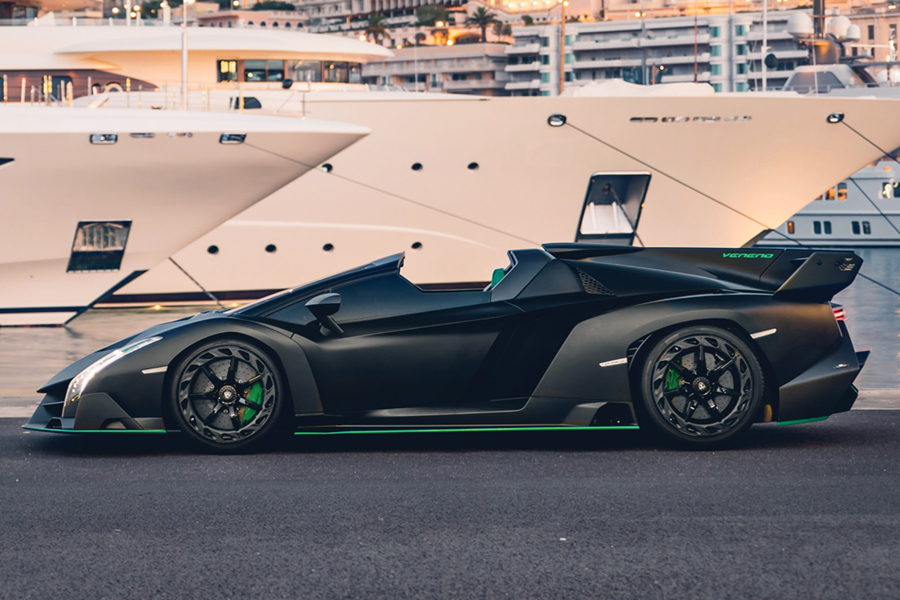 ---
Featured Video from Man of Many