Car Manufacturer Family Tree: Who Owns Which Brands?
What's more important than your own family tree? What about your car's family tree? It may come as a surprise to some, but lots of our favourite car brands either own or are owned by one another- one big happy family! There are a few standout groups that have a claim to some of our favourite car brands. A shift of ownership is a pretty common thing in the car manufacturing business – but here's the current car manufacturer family tree.
You'll also like:
15 Best Small Cars
Top 15 Best Sports Cars – Power, Luxury and Design
10 'Bogan' Cars that Have Become Surprising Classics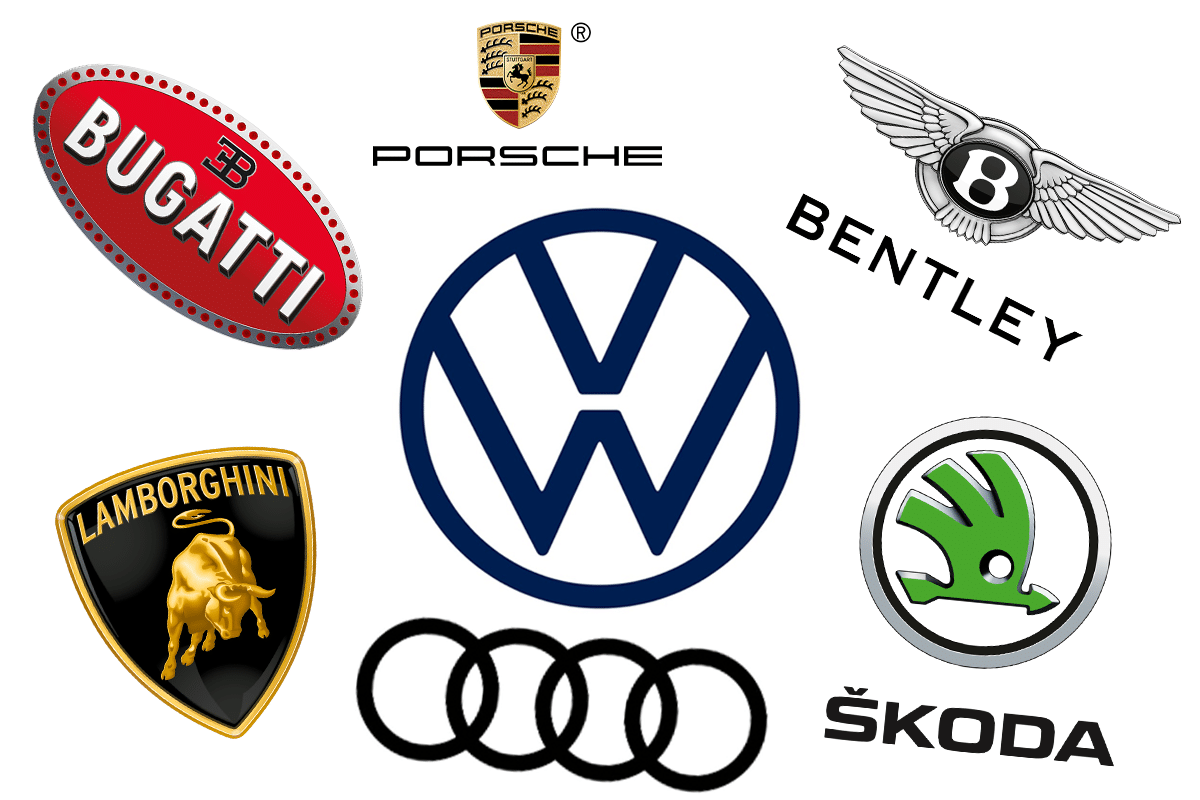 Volkswagen Group
The popular German car manufacturer has an infamous history, but still reigns supreme as one of the most popular car brands. Founded in 1937, Volkswagen was originally founded to become a car for the German populous. The brand has a claim to the longest-running and most manufactured car of all time- the Beetle!
Founder: German Labour Front
Founded: 28 May 1937, Berlin, Germany
CEO: Herbert Diess (Apr 2018–)
Headquarters: Wolfsburg, Germany
Audi
Audi is one of the world's leading manufacturers, coming under the wings of Volkswagen in the 1960s. Also a distinctly German car, Audi focuses on designing and producing luxury vehicles.
Founder: August Horch
Founded: 1910
Headquarters: Ingolstadt, Germany
Lamborghini
If you haven't drooled over a Lamborghini at least once in your life, you must be crazy. The luxury sports car and SUV brand produce some of the most desirable pairs of wheels in the world. It is entirely owned by the Volkswagen Group through its subsidiary Audi.
Founder: Ferruccio Lamborghini
Founded: 1963
Headquarters: Sant'Agata Bolognese
Bentley
Bentley has had a colourful history, jumping around between ownership since it was founded in 1919. The company is known for its luxury sports tourers and stood on its own two feet for 12 years before being taken over by Rolls Royce, then Vickers PLC, before being purchased by Volkswagen in 1998.
Founder: H.M Bentley
Founded: 1919
Headquarters: Crewe, England
Bugatti
Almost a piece of art rather than a drivable car, Bugatti prides itself on its beautiful, sleek designs. It shouldn't come as a surprise as founder Ettore Bugatti was an artist and constructor. The company almost fell apart when Bugatti died but luckily for us, was revived.
Founder: Ettore Bugatti
Founded: 1909
Headquarters: Molsheim, France
Skoda
Having established an identity as one of the cheaper car brands that still maintains premium engines and technologies, Skoda is a much-loved brand with strong Czech roots. Skoda is sold in over 100 countries and has the second-highest profit margin of all Volkswagen brands after Porsche.
Founder: Václav Laurin & Václav Republic
Founded: 1895
Headquarters: Mladá Boleslav
Porsche
Volkswagen fought a fierce and long battle to become the parent of the famed car company Porsche. One of the most profitable car companies in the world, it operated independently until Volkswagen's take-over in 2012. The German manufacturer specialises in high-performance sports cars, SUVs and sedans.
Founder: Ferdinand Porsche
Founded: 1931
Headquarters: Stuttgart, Germany
SEAT
Headquarters in Martorell Spain, SEAT was founded on 9 May 1950 by the Instituto Nacional de Industria, a Spanish state-owned industrial holding company. It quickly became the largest supplier of cars in Spain.
Founder: Instituto Nacional de Industria
Founded: 9 May 1950, Barcelona, Spain
Headquarters: Municipality of Martorell, Spain
Cupra
Cupra is the high-performance SEAT sub-division.
CEO: Wayne Anthony Griffiths (Jan 2019–)
Founded: 22 February 2018
Headquarters: Abrera, Spain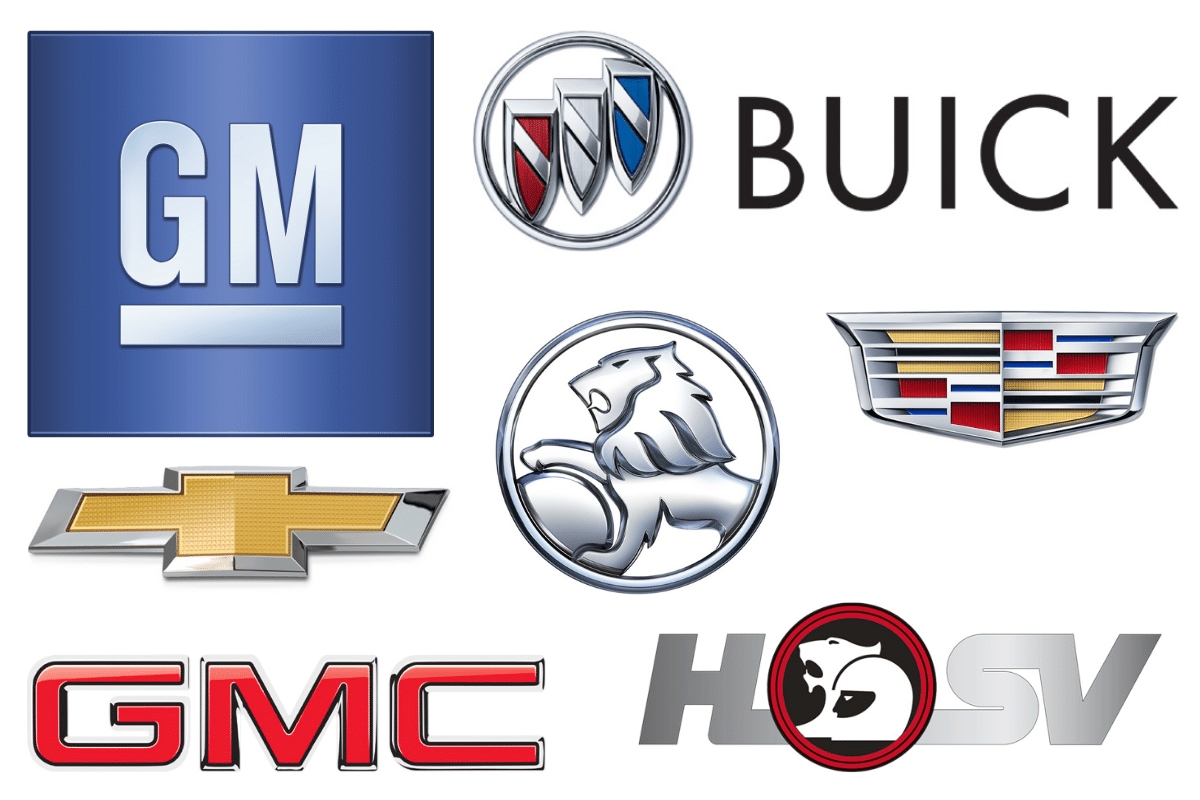 General Motors
Moving across continents, this car giant is the largest in America and looks after some of the most iconic car brands gracing the nation. Focusing on providing affordable, accessible everyday cars for the masses, it was founded 110 years ago and produces vehicles in 15 countries across the world.
Production: 7,718,000 vehicles (2019)
CEO: Mary Barra (15 Jan 2014–)
Locations: 396 facilities on six continents
Headquarters: Detroit, Michigan, United States
Chevrolet
Colloquially referred to as Chevy by lovers of the brand, the American manufacturer has struggled with ownership over the years. The brand had a challenging relationship with Australia, until finally becoming part of the General Motors family in 1918.
Founder: Arthur Chevrolet, Louis Chevrolet & William C. Durrant
Founded: 1911
Headquarters: Detroit, Michigan
GMC
Primarily focused on trucks and utilities, GMC has previously made fire trucks, ambulances, heavy-duty trucks, military vehicles, motorhomes, transit buses, and medium-duty trucks. Today, it's more focused on the premium SUV, pick-up, and van market.
Founder: William C. Durant
Founded: 22 July 1911
Headquarters: Detroit, Michigan, United States
Buick
A lesser-known brand for Aussie's but with no shortage of quality automobile's, the company was among the first American marques of automobiles. The brand sells luxury vehicles positioned under General Motors mainstream brands.
Founder: David Dunbar Buick
Founded: 1899
Headquarters: Detroit, Michigan
Cadillac
General Motors luxury marque produces beautiful cars with a reputation for class, quality design and opulence. The brand also prides itself on its design philosophy that encapsulates art and science in a seamless combination. They produce a range of sedans, roadsters, crossovers and SUVs with this philosophy in mind.
Founder: William Murphy, Lemuel Brown & Henry M. Leland
Founded: 1902
Headquarters: Warren, Michigan
Holden
Australia's golden child, Holden was originally an Independent Australian brand that started making cars in 1908. In a sad turn of events, the brand was discontinued in 2020 so the future for Holden remains uncertain.
Founder: James Holden & Edward Holden
Founded: 1856
Headquarters: Port Melbourne, Australia
HSV
High-performance sedans that have quite the reputation in Australia and America, these cars are not to be reckoned with. HSV holds the record for the most powerful Australian car- the GTW-R W1!
Founder: Tom Walkinshaw
Founded: 1987
Headquarters: Clayton, Australia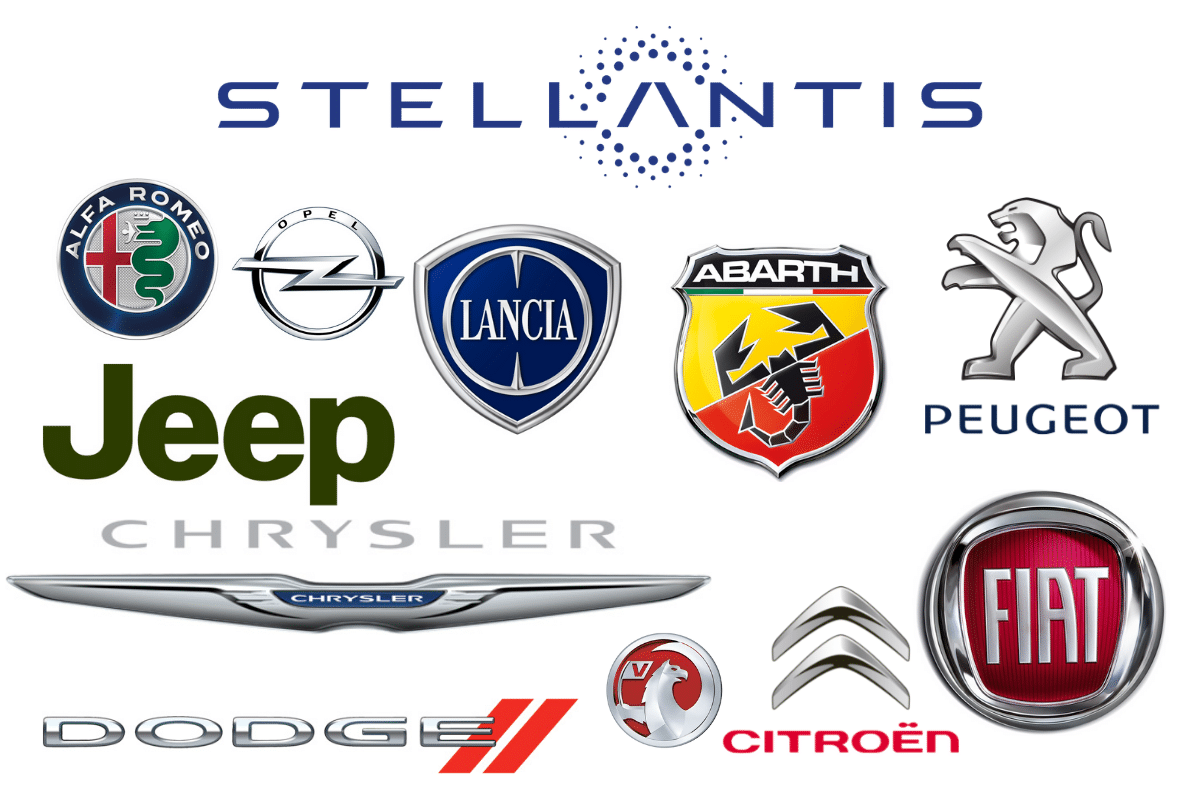 Stellantis
New kid on the block, Stellantis was formerly known as Fiat Chrysler Automobiles. With over 300,000 employees, the brand has quickly become a crowd favourite since its conception in January 2021. Car's such as the Alfa Romeo Giulia has shown great promise for the brands future.
Founded: 16 January 2021
Headquarters location: Amsterdam, Netherlands
Subsidiaries: Fiat, Peugeot, Chrysler, Alfa Romeo, Citroën, Opel, MORE
Founders: Fiat Chrysler Automobiles, Groupe PSA
Alfa Romeo
Known for its sports cars and racing exploits, Alfa Romeo became a subsidiary of FTA in 2007. It is therefore an infamous brand in the car racing scene.
Founder: Ugo Stella & Nicola Romeo
Founded: 1910
Headquarters: Turin, Italy
Maserati
Famous Italian luxury vehicle manufacturer Maserati was once of Ferrari heritage. Established on 1 December 1914, in Bologna, Italy, the company's headquarters are now in Modena right near its former brother. Today, the company is owned by Stellantis, as it has been since 2021.
Founder: Alfieri Maserati
Founded: 1 December 1914, Bologna, Italy
Headquarters: Modena, Italy
Fiat
If you've been to Italy, you will know that the humble Fiat is an extremely popular car among the Italians. It specialises in small cars and has become a powerhouse in Europe, perfect for the narrow, winding lanes.
Founder: Luigi Damevino
Founded: 1899
Headquarters: Turin, Italy
Abarth
For fast cars, look no further than Abarth. The car brand is an Italian racing and road car maker founded in 1949. Fiat took over in the 1970s and the brand has remained one of the best known for fast, sleek cars.
Founder: Carlo Abarth
Founded: 1949
Headquarters: Turin, Italy
Chrysler
Thankfully, Chrysler was saved by Fiat in 2009. Nowadays, the car brand continues to manufacture premium cars and is one of the big three automobiles manufacturers in the United States.
Founder: Walter P. Chrysler
Founded: 1925
Headquarters: Detroit, Michigan
Dodge
Specialising in performance cars, Dodge is an American car brand founded by two brothers. Their best vehicles are their trucks and big passenger cars.
Founder: John Dodge & Horace Dodge
Founded: 1900
Headquarters: Auburn Hills
Jeep
One of the best car brands if you're looking for a quality 4-wheel drive, Jeep has established itself as a supreme manufacturer of 4×4 vehicles. Originally manufacturing cars for the US army, they became available to civilians soon after.
Founder: Christian Meunier
Founded: 1943
Headquarters: Toledo, Ohio
Lancia
Lancia is one of the best-known car brands in the motorsports industry, including plenty of famous rally cars. Today, they're more of a commuter special, and you have to be based in Italy to get your hands on one today.
Founder: Vincenzo, Italy
Founded: 1906
Headquarters: Turin, Italy
Peugeot
Founded in 1810 as a family-owned steel foundry the brand soon started making hand tools and kitchen equipment, and then bicycles. Today, Peugeot is owned by Stellantis.
Founder: Armand Peugeot
Founded: 1810
Headquarters: Paris, France
Citroen
We love the compact, quirky cars that Citroen releases. The brand continues to make an impact in the small and mid-sized car arena, despite being taken over by Peugeot in the late 1970s.
Founder: André Citroen
Founded: 1919
Headquarters: Saint-Ouen-sur-Seine, France
Opel
Opel has had a colourful past, dabbling in various sectors like sewing machines and bikes, but today is one of the bigger car brands in the business. The German manufacturer is now sold in over 60 countries.
Founder: Adam Opel
Founded: 1862
Headquarters: Hesse, Germany
Vauxhall
Vauxhall is the UK-based identical twin to Opel. The vehicle line-up is exactly the same, but just from UK manufacturers. It is also one of the oldest vehicles manufacturers in the United Kingdom.
Founder: Alexander Wilson
Founded: 1857
Headquarters: Bedfordshire, England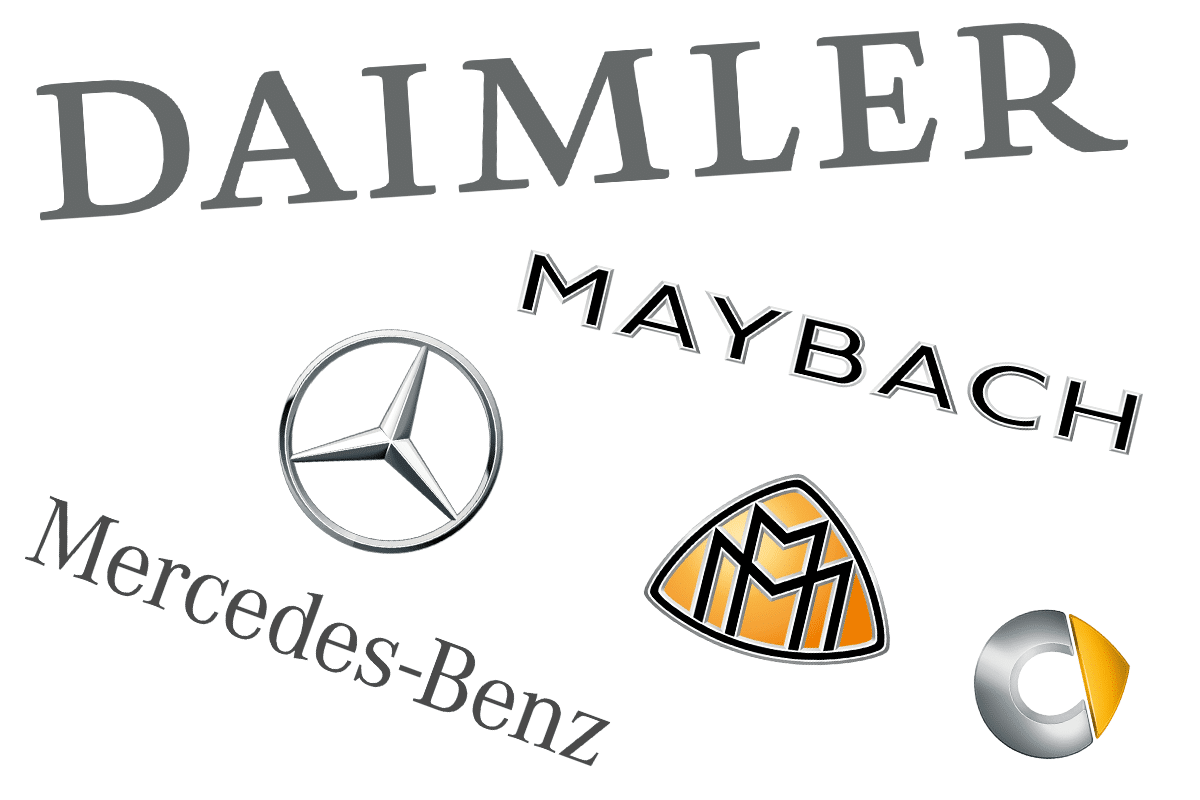 Daimler
Another German powerhouse to make the list, it sells its vehicles under the more popular car brand Mercedes-Benz. Formed in 1926, the company has existed under various names up until now.
CEO: Ola Källenius (22 May 2019–)
Revenue: 154.3 billion EUR (2020)
Headquarters: Stuttgart, Germany
Founded: 17 November 1998, Stuttgart, Germany
Mercedes Benz
The world's oldest car manufacturer, Mercedes Benz is known as a premium luxury car brand. If you're a fan of Formula 1, you'll also know that they are a keen participant in the sport.
Founder: Karl Benz
Founded: 1883
Headquarters: Stuttgart, Germany
Smart
The way of the future, Smart is a brand manufacturer with a passion for microcars and subcompacts. They're pretty new to the scene and rising in popularity due to the eco-conscious nature of the cars small engines.
Founder: Katrin Adt
Founded: 1994
Headquarters: Böblingen, Germany
Maybach
Ultra-luxe cars are key to Maybach's success. The company had poor sales leading up to their name change as of 2018. No serving under the Mercedes-Maybach name.
Founder: William Maybach
Founded: 1909
Headquarters: Stuttgart, Germany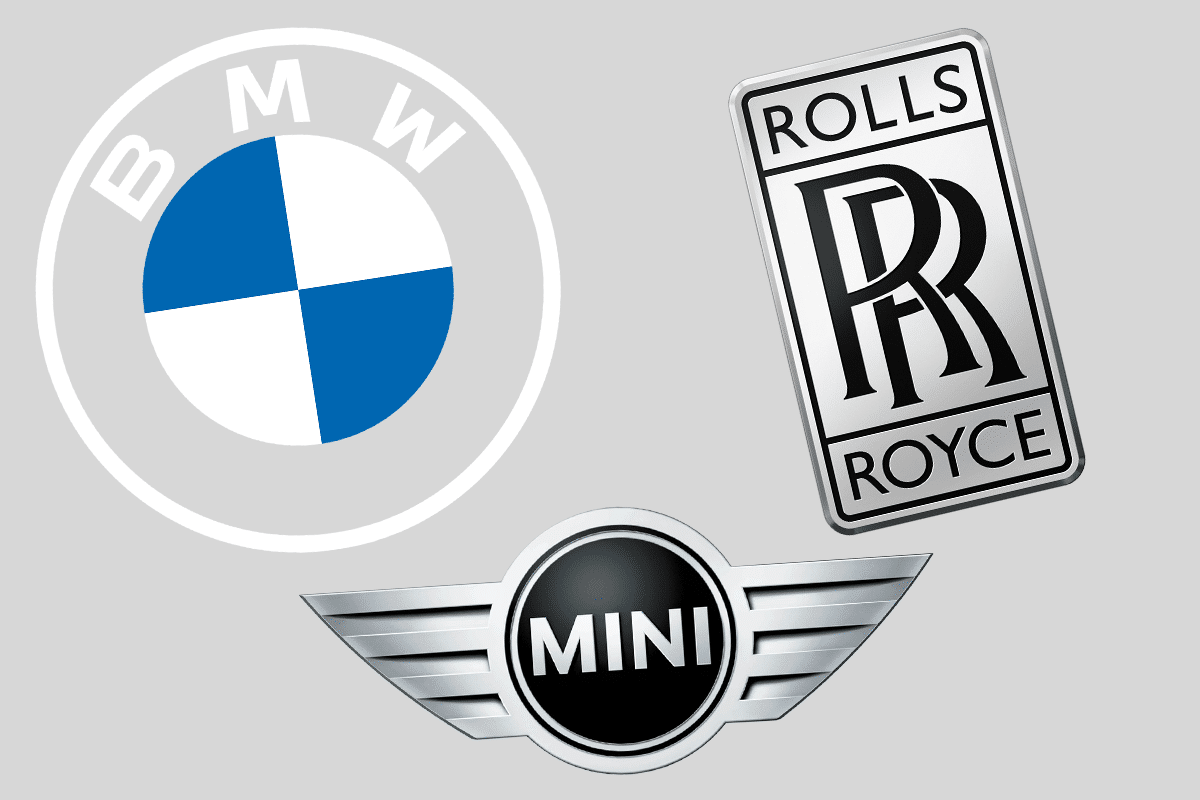 BMW
BMW, formerly known as Bavarian Motor Works is one of the world's most established luxury car brands. It has a smaller cohort of car manufactures, but one could say they're just picky with who they team up with!
Founded: 7 March 1916, Munich, Germany
Owners: Susanne Klatten, Stefan Quandt
Founders: Karl Rapp, Camillo Castiglioni, Gustav Otto, Franz Josef Popp
Mini
Who doesn't love a Mini? Quintessentially British, the car became its own marque in 1969. An iconic car on the streets, it was acquired by BMW in 1994.
Founder: Alec Issigonis
Founded: 1959
Headquarters: Hampshire, United Kingdom
Rolls-Royce
Rolls Royce is top of the tops when it comes to high-end cars and has been under the wing of BMW since 2003.
Founder: Torsten Müller
Founded: 1906
Headquarters: West Sussex, United Kingdom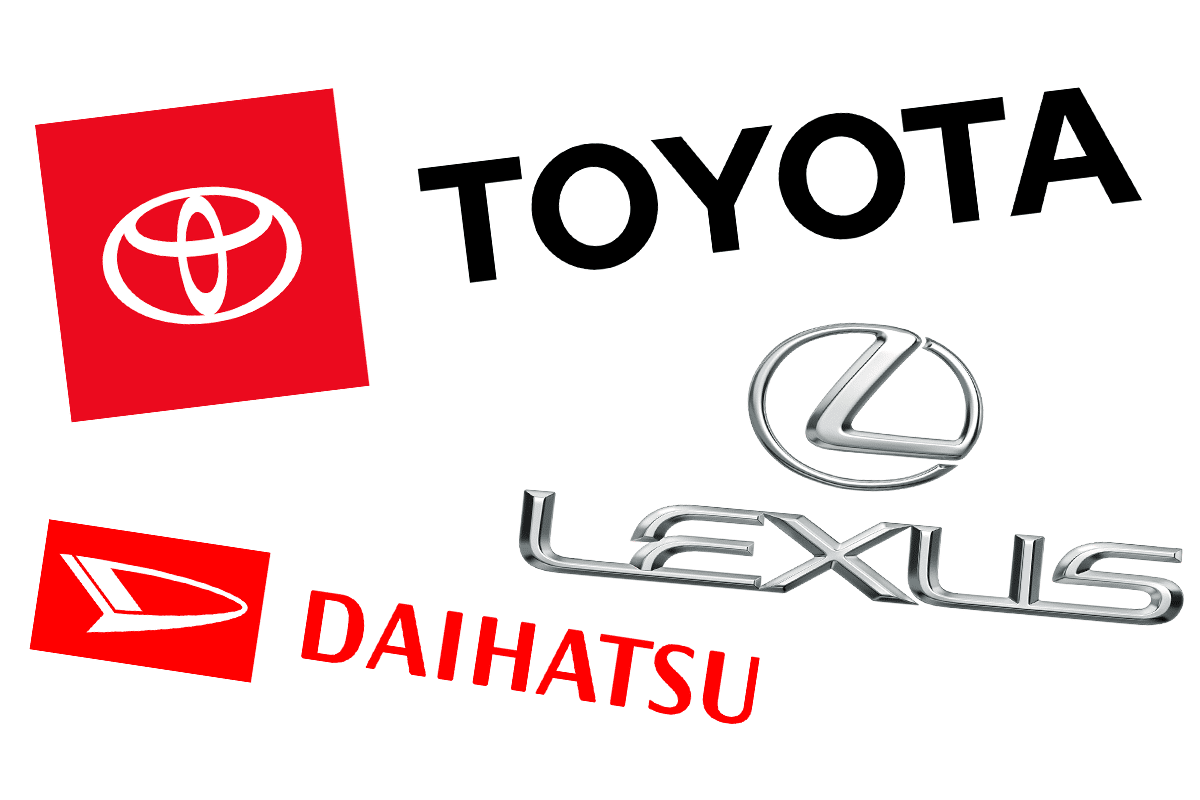 Toyota
Toyota is probably the most recognised leader in car brands in the world. The brand is a leader in the hybrid market and consistently ranks at the top of the big three. Toyota also is a powerhouse- producing up to 10 million cars each year.
Headquarters: Toyota, Aichi, Japan
Founder: Kiichiro Toyoda
Founded: 28 August 1937, Japan
Lexus
Lexus heads Toyota's luxury vehicle division and has paved the way for other brands similar to Toyota. The brand is Japan's largest-selling make of premium cars, and the modern, sleek designs of Lexus' cars make it no secret why.
Founder: Eiji Toyoda
Founded: 1989
Headquarters: Nagoya, Japan
Daihatsu
Daihatsu is the newest name under the Toyota umbrella. Daihatsu is one of the oldest Japanese engines manufactures and today is more commonly known for its range of smaller models, passenger and off-road vehicles.
Founder: Soichiro Okudaira
Founded: 1951
Headquarters: Osaka, Japan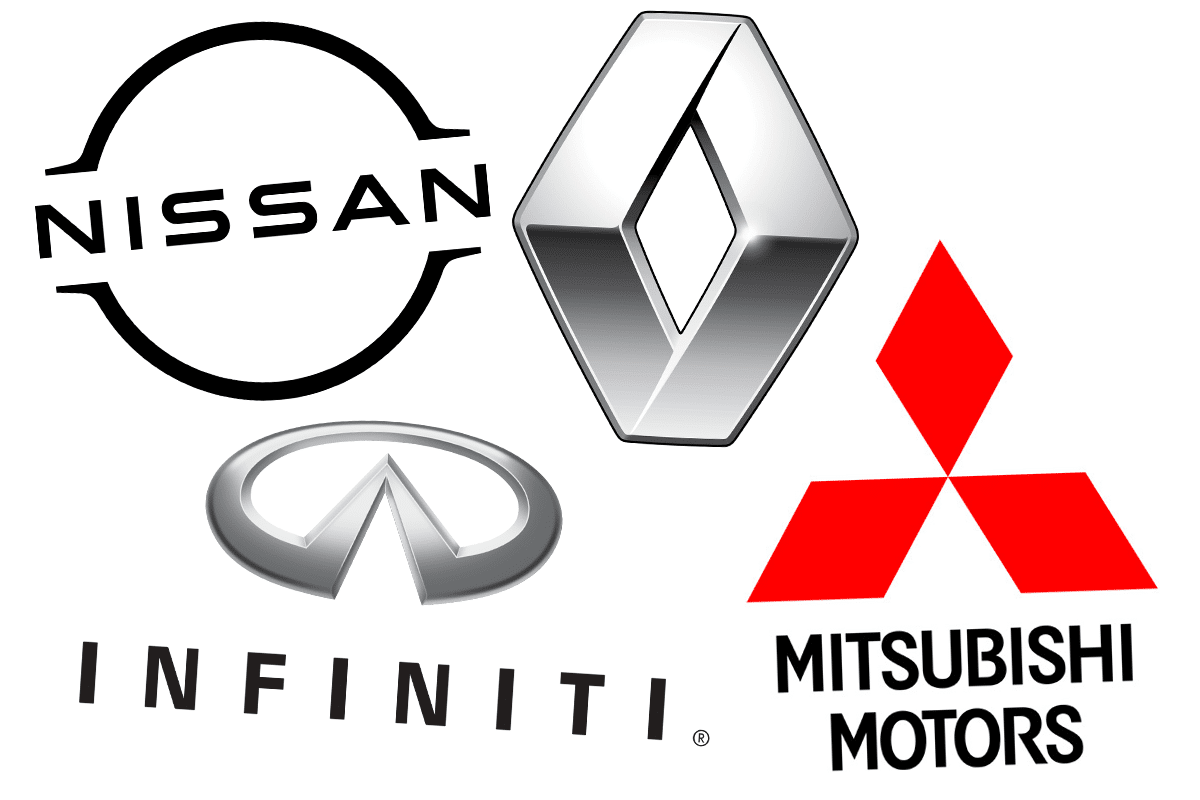 Groupe Renault
One of the most renowned French car brands to make the list, Groupe Renault is a powerhouse in selling cars across the world. The company is partly owned by the French government and now has strong allegiances with Nissan, Infiniti and Mitsubishi.
CEO: Luca de Meo (1 July 2020–)
Headquarters: Boulogne-Billancourt, France
Founders: Louis Renault, Marcel Renault, Fernand Renault
Nissan
Nissan is a Japanese brand that sits in the top six automakers in the world. The Nissan cars are popular in North America and are proving themselves with their recent venture in electric vehicle cars.
Founder: Masujiro Hashimoto
Founded: 1933
Headquarters: Yokohama, Japan
Infiniti
The luxury division of Nissan, Infiniti works to produce impressive, state-of-the-art models. Birthed in 1989, the brand is still fairly new and is continuing to work to establish itself as a fierce competitor in the car market.
Founder: Bill Bruce
Founded: 1989
Headquarters: Yokohama, Japan
Mitsubishi
From ships to cars, Mitsubishi is now an established dedicated motor manufacturing company. Much-loved across the globe, Mitsubishi is the sixth-largest Japanese automaker and is one-third owned by Nissan.
Founder: Iwasaki Yataro
Founded: 1970
Headquarters: Tokyo, Japan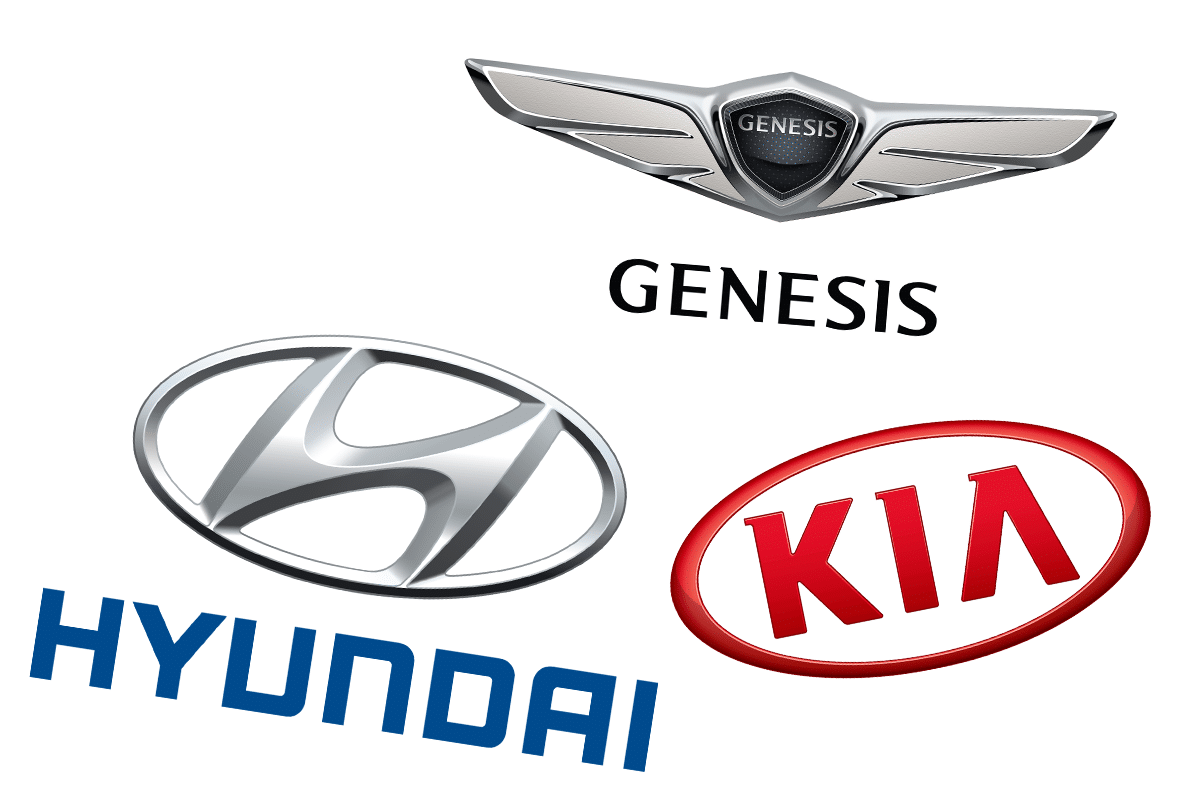 Hyundai
A leader in cars that are affordable and conservative for those of us that don't like too much fuss, Hyundai has become a hugely popular car brand. It is partly owned by Kia and is one of the world's largest car makers.
Kia
Based in South Korea, affordable car brand Kia is perfect for those who don't want to spend big bucks. The company doesn't produce too many cars, but the cars they do produce are recognisable across the globe.
Founder: Chung Eui-sun
Founded: 1944
Headquarters: Seoul, South Korea
Genesis
Genesis is a standalone marque, previously Hyundai's top of the range model. After this transition, the brand became known for its high-performance sedans.
Founder: Won-Hee Lee
Founded: 2015
Headquarters: Seoul, South Korea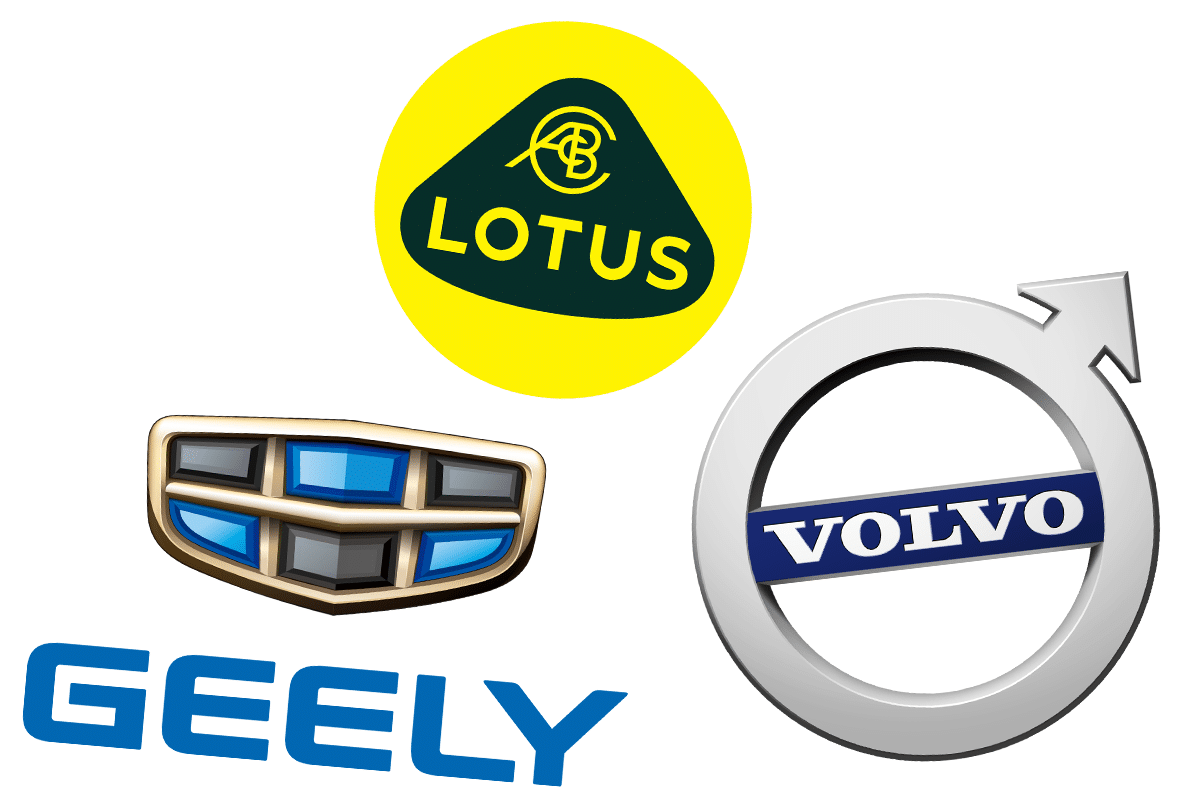 Geely
Geely is a Chinese car brand that focuses on producing and selling cars in China. However, after purchasing Volvo from Ford Geely is preparing to conquer the Western automobile market soon.
Owner: Li Shufu
Founder: Li Shufu
Founded: 6 November 1986, Taizhou, China
CEO: Sheng Yue Gui (23 Feb 2006–)
Volvo
Volvo started producing commercial vehicles in 1999 and has been successful ever since. It produces cars that exude luxury and class. While headquartered in Germany, Volvo is indeed Chinese owned.
Founder: Li Shufu
Founded: 1927
Headquarters: Gothenburg, Sweden
Lotus
Lotus is a niche car brand, so don't feel too shocked if you haven't heard of it. The low-volume sports car maker was created by two university graduates and specialise in high-performance cars that have a minimalistic aesthetic.
Founder: Colin Chapman
Founded: 1948
Headquarters: Norfolk, United Kingdom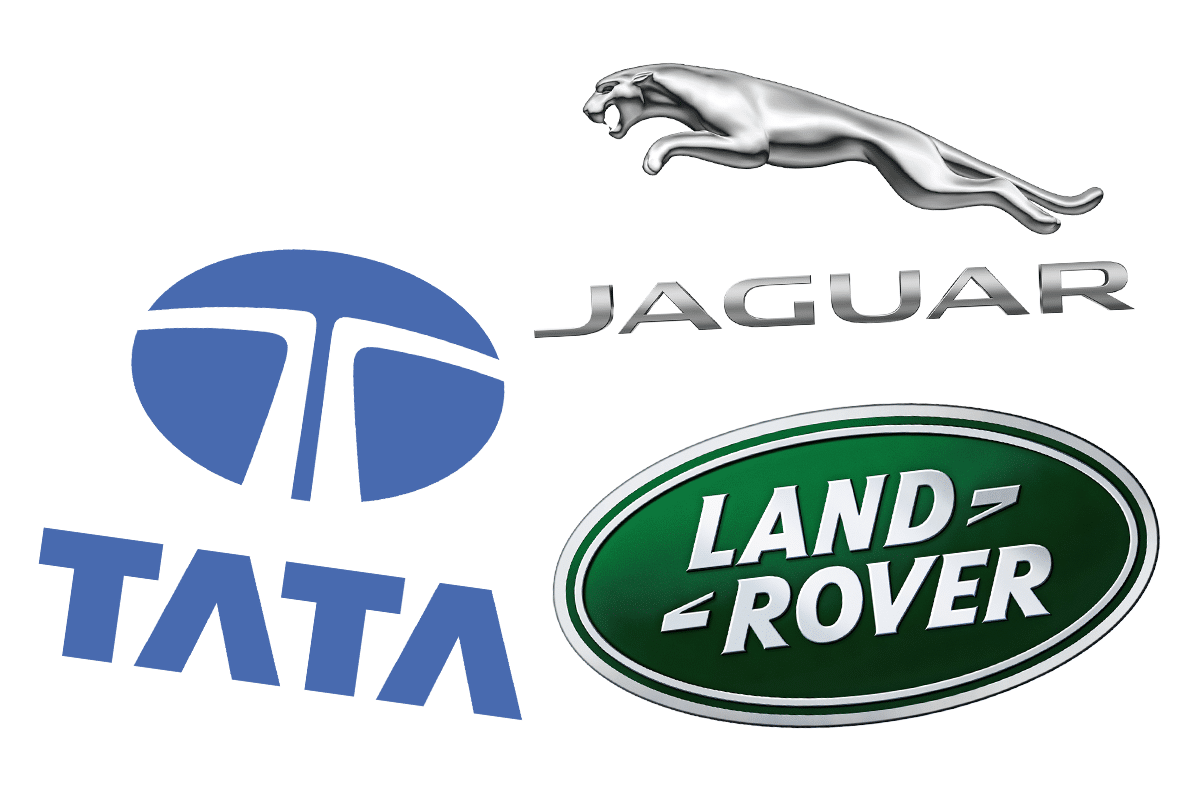 Tata Motors
It's about time an Indian brand made it onto this list, and Tata is top of the range. The car brand is the biggest in India and has an extensive portfolio of passenger, commercial and defence vehicles.
Land Rover
The holy grail of rovers, the Land Rover has become a British icon despite being under Tata Motors. The car is beasty, bulky and screams adventure.
Founder: British Leyland
Founded: 1948
Headquarters: West Midlands, United Kingdom
Jaguar
Ford gave up the reins of Jaguar after the financial crises of 2008, luckily for Tata. The brand has since undergone a resurgence with stonking V8's.
Founder: William Lyons
Founded: 1922
Headquarters: Whitley, United Kingdom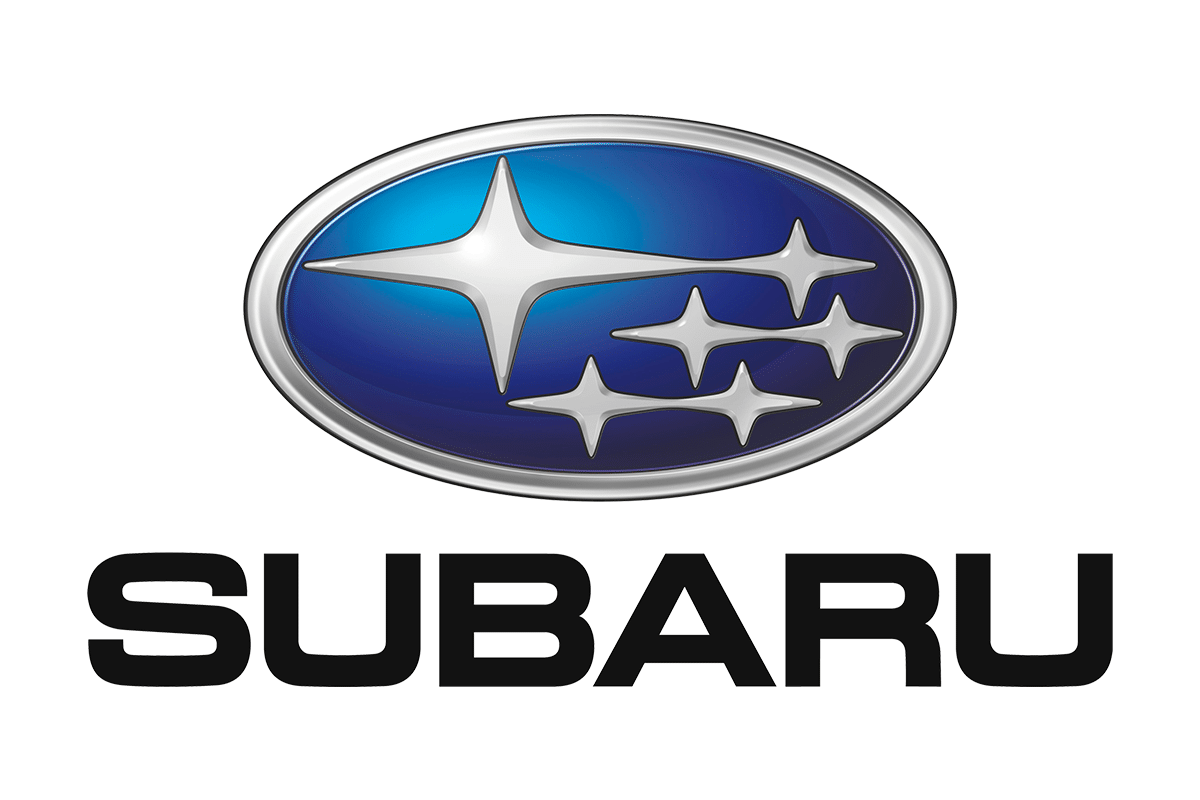 Subaru Corporation
Formally known as Fuji Heavy Industries, the brand has been around since 1953. While it maintains a close relationship with Toyota, take the Toyota 86 and Subaru BRZ, it's independently run.
Subaru
The Subaru brand has a strong reputation as one of the leaders in all-wheel drives. The brand is particularly popular among those that appreciate boxer engines.
Founder: Kenji Kita
Founded: 1953
Headquarters: Shibuya, Japan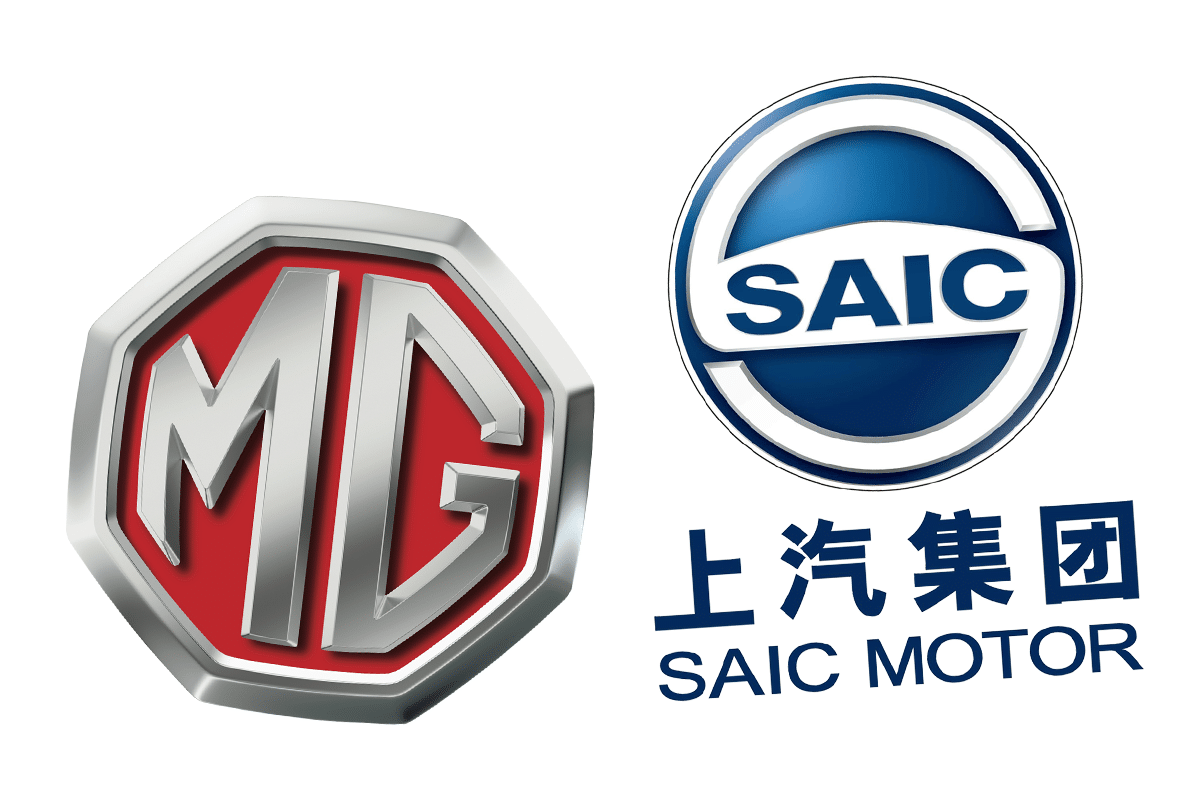 SAIC Motor
SAIC Motor is a Chinese state-owned car manufacturer. In the past few years, they've become more widely known for operating under previous European name brands such as MG.
Literal meaning: Shanghai Automotive Group Joint-stock Limited Corporation
Founded: 1955, Shanghai, China
Divisions: Maxus; Roewe; MG Motor; Nanjing Automobile
MG
MG was once a revered British automotive marque founded by Cecil Kimber in the 1920s. Once representing heritage British sports cars is now a subsidiary of the Chinese state-owned Shanghai Automotive Group (SAIC). Today, they produce some of the cheapest cars available on the market, with many models starting below AU$20k.
Previous owner: Phoenix Venture Holdings
Founder: Cecil Kimber
Founded: 21 July 1930; 90 years ago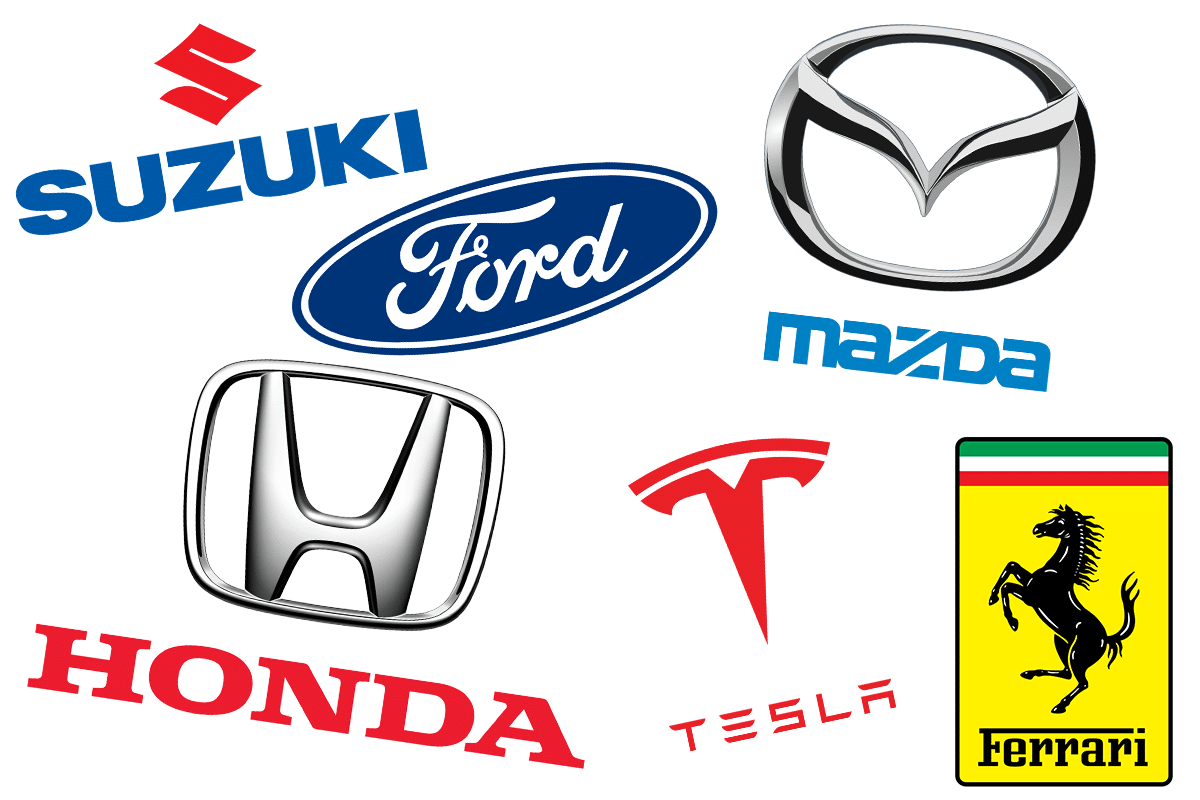 Independent Car Brands
Ford Motor Company
Ford has gone back and forth between ownership of various car brands, but at the moment is a sole wolf. It has a small stake in Aston Martin and Mazda, but besides that is focusing on its own growth.
Founder: Henry Ford
Founded: 1903
Headquarters: Michigan, United States
Honda
Honda is as independent as it comes and continues to grow as one of the largest car manufactures in the world. The brand is also a leading motorcycle producer. Honda owns Acura.
Founder: Takahiro Hachigo
Founded: 1946
Headquarters: Tokyo, Japan
Suzuki
Suzuki is a Japanese multinational manufacturer of a variety of vehicles and is one of the most popular car brands in Japan and in the top 11 in the world.
Founder: Michio Suzuki
Founded: 1909
Headquarters: Hamamatsu, Shizuoka
Mazda
Mazda has become a powerhouse in its own right, after relinquishing the grip of Ford and Japanese banks that used to own the company.
Founder: Julio Mastsuda
Founded: 1920
Headquarters: Hiroshima, Japan
Ferrari
A car brand with a reputation as fierce as its prancing horse logo, Ferrari remains one of the world most influential brands despite always remaining independent.
Founder: Enzo Ferrari
Founded: 1939
Headquarters: Modena, Italy
Tesla
The king of electric cars, Tesla holds plenty of potential as the future moves towards greener ways of transport. Even if it loses money selling cars. Has anyone received their Cybertruck yet?
Founder: Elon Musk
Founded: 2003
Headquarters: Palo Alto, United States
General FAQs
Who owns Ferrari?
Ferrari is an independent car brand.
Who owns Renault?
Renault is partly owned by the French government.
What is the oldest car manufacturer?
Mercedes-Benz is the oldest car manufacturer, founded in 1883.
What is Infiniti Auto parent company?
Nissan is Infiniti Auto's parent company.
Who owns Fiat motor company?
Fiat Chrysler Automobiles owns Fiat motor company.
You'll also like:
15 Best Small Cars
Top 15 Best Sports Cars – Power, Luxury and Design
10 'Bogan' Cars that Have Become Surprising Classics