10 'Bogan' Cars that Have Become Surprising Classics
You may have never imagined the 'bogan' cars of the past suddenly becoming investments. But over the course of six months, the second-hand car market has flipped on its head. In some part due to supply and demand, and in some part because owners are holding onto their cult status vehicles. There's been a sudden market explosion for enthusiast vehicles, particularly of Aussie and Japanese heritage. The Australian car scene has never been in a stranger place.
"There is a sense that they are never going to make cars like that anymore, and that is certainly the case," CarExpert.com.au founder Alborz Fallah tells Man of Many. "This is the beginning of a new era of very hard emission regulations and impending electrification of cars. These old Aussie icons are going to have a lot of appeal. People will always want to relive those memories as well, which is another reason why a locally built product has so much appeal."
It's not just Aussie icons either. Many foreign models have begun to surge in price, "just like the Australian classics, foreign classics like vintage Skylines and older Japanese cars are becoming harder to find and as result prices are going through the roof," Fallah says. We are at the point where the cars Karen might think of as a total 'sh!tbox' may actually be worth more than a new Mercedes.
You might also like:
The Mini Moke is Coming Back To Australia
Aston Martin Vantage F1 Edition is a Track-Ready Animal
The 1,000Hp All-Electric Hummer 'Super-Truck' Has Finally Been Unveiled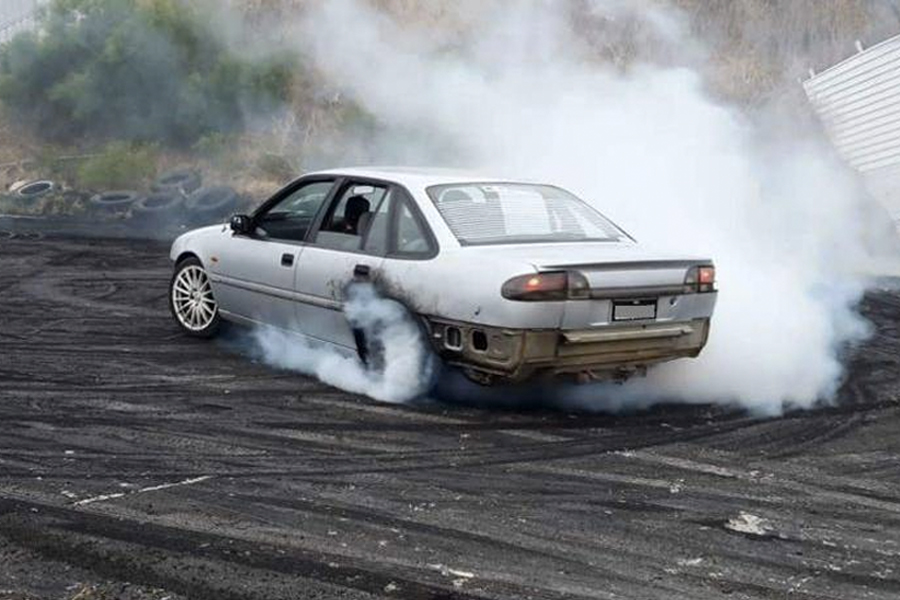 Why Bogan Cars?
The Australian car scene is a melting pot of enthusiasts from all walks of life thanks to the cultural diversity and the wide variety of choice on offer. The scene is primarily comprised of local heroes and overseas imports, thanks to Australia's geographical location and its relations with countries like Japan.
"With the influx of social influencers flocking to new cars that are perhaps leased or bought for Instaglory, you can't do the same with rare classics," Fallah explains. "These are bought with real money and it's the ultimate flex. Anybody can walk in and buy a Lamborghini Aventador and when you do, there are likely to be many (comparatively) like it. But, find a rare classic that could be one of few left in the world or the country and you ultimately turn more heads and earn more respect. We think this trend is likely to continue."
Australia has a range of bogan cars for enthusiasts to get their hands on, as such, these enthusiasts minded vehicles have become widely sought after in the last year.
Best 'Bogan' Cars
If you can't stop thinking about the look your girlfriend gave Moe's Silvia while you were having lunch at El Jannah, now might be your last chance to obtain that bogan car that tickles all the good spots. Whether you are in it for the investment or for the look, we have compiled a list of 10 bogan cars that have become instant classics.
1. Holden VL Turbo
Correctly pronounced VL tuuurrrrbo, the VL Turbo was Holden's answer to the straight-six engines Ford was producing at the time. The VL Turbo is widely known for its tendency to scare pedestrians with its 'dose' turbo sound, see the video. The VL Turbo had the heart of a Nissan, in the form of a 150kw RB30 engine with a water-cooled Garret turbo, lower compression pistons, and updated camshafts. Even with the lack of V8, the VL Turbo gained acclaim thanks to its 220km/h top speed. Clean VL Turbos are few and far between, many were modified beyond repair, but if you can find an original or lightly modified example for under $35k AUD, you'd be laughing.
Year: 1986-1988
Price Guide: $30-70k 
Key Features: Australia's police inceptor vehicle of choice, denoted by BT1 on the option plate.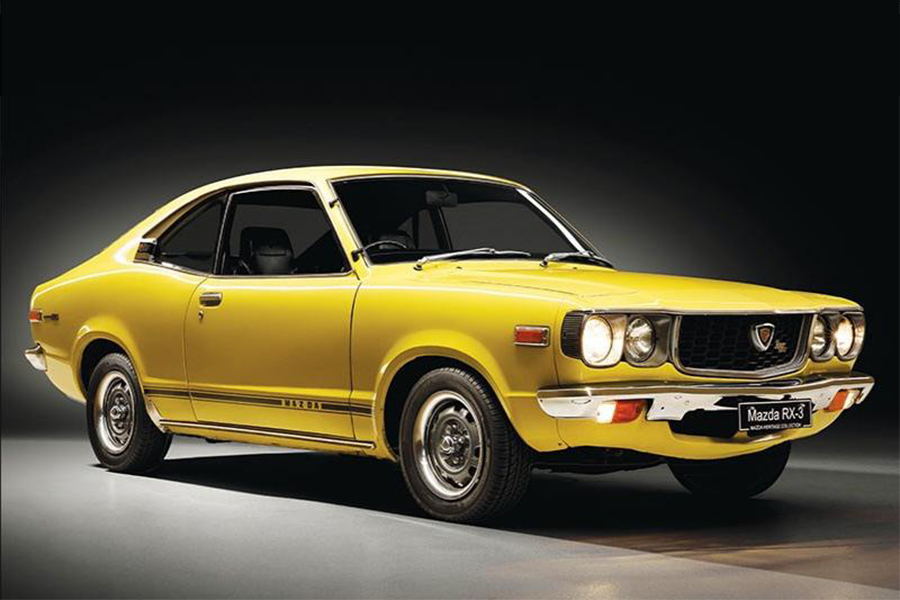 2. Mazda RX-3
The RX-3 put the rotary engine on the map in Australia and much of the world. The little Dorito powered beast was a true wolf in sheep's clothing. The tiny 1,146cc engine was small yet made enough power in the lightweight chassis to scare many larger V8 cars of the day. The RX-3 was highly successful on and off the track. In 1975 an RX-3 racing at Bathurst caused more than a worry for its bigger and more powerful competition after placing 5th outright and 1st in its class. The RX-3 is synonymous amongst enthusiast in Australia thanks to its looks, heritage, and a rotary engine. The sound of its engine is enough to convince many, with its wicked brapapap idle.
Year: 1971-1978
Price Guide: $55-100k 
Key Features: The RX-3's 1,146cc rotary engine is tiny yet more powerful than traditional piston engines.
3. Subaru Impreza WRX STI Version 6
Typically associated with flat brims, monster energy drinks, and vapes the Subaru WRX still represents many of the great 'bogan' car traditions found within the Australian car scene. While the traditional WRX holds many of the stereotypes true, the WRX STI Version 6 attempts to disassociate itself with its brothers. It does so through its limited production run, beefier body lines and collector car status. Limited to 2000 models the Version 6 is as close to a production road-going rally car as you can attain. The Impreza brought Subaru three consecutive WRC constructors titles from 1995–1997, and a driver's championship for the legendary Colin McRae in 1995.
Year: 1999-2000
Price Guide: $70-80k
Key Features: Limited to 2000 units worldwide.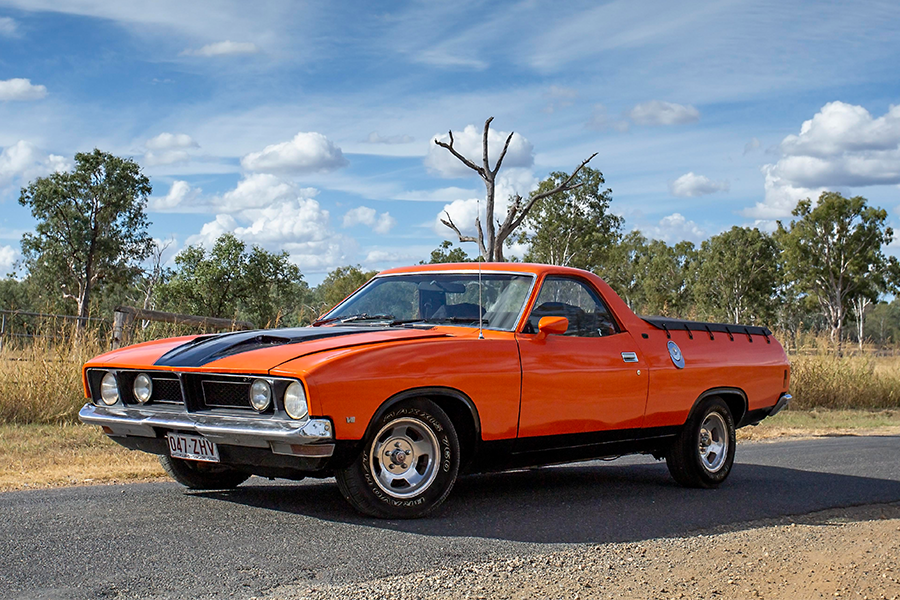 4. Ford XB Falcon
One of the last attainable Australian 'Bogan' cars, the XB is the third generation of the Falcon that has extensive motorsport and movie history. The XB saw minor cosmetic differences from the XA, however, offered disc brakes as standard and carpet interior as an option. Allan Moffat piloted the winning Falcon at the Sandown 250 and then onto the Australian Touring Car Championship in 1977. A black "Pursuit Special" Falcon XB was featured in Mad Max (1979).
Year: 1973-1976
Price Guide: $20-50k 
Key Model: The 1975 John Goss Special, named after the driver who won at Bathurst in a Falcon in 1974.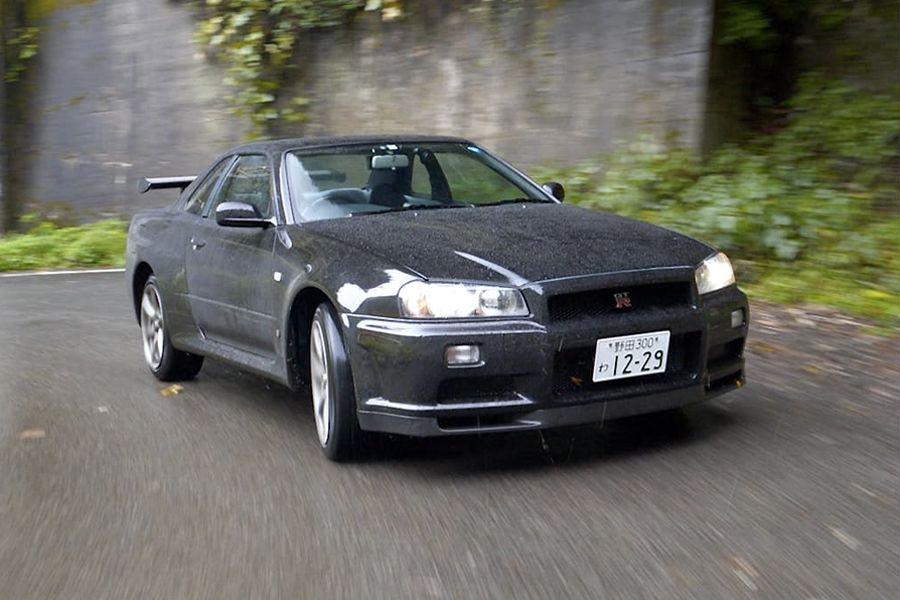 5. Nissan Skyline GT-R
Skylines are some of the most recognisable and culturally worshipped vehicles in the world. You would struggle to find a vehicle lineage strong as the Skylines. The GT-R is the godfather of them all. You could go on all day about all the special homologation specials and achievements of the GT-R, however, we'll leave that conversation to the Maccas car-park. It's funny to call the Skyline a 'bogan car' due to its recent supercar like pricing, but there was certainly a time in the late 2000s where Skylines were revered as a proper bogan missile.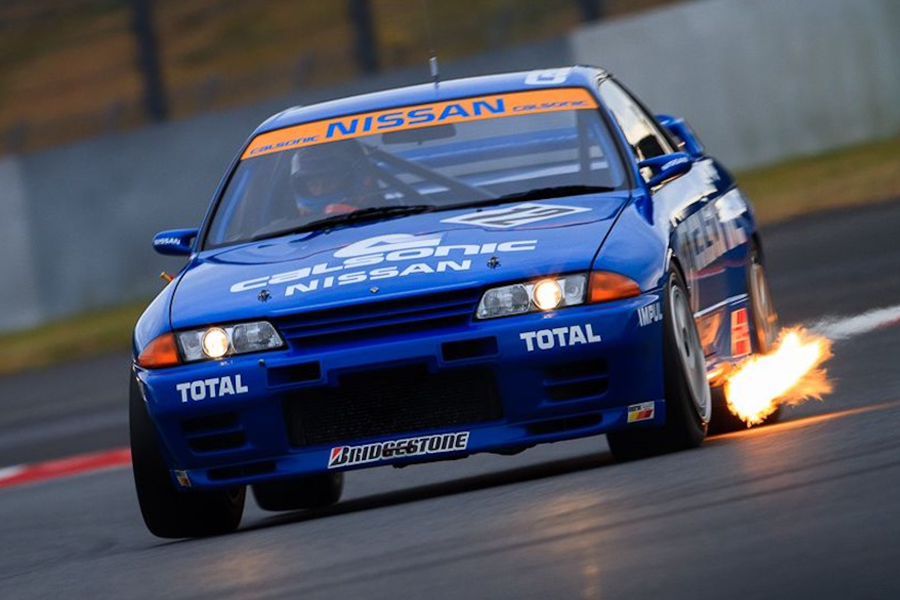 R32 GT-R
The lineage started with the R32 GT-R. This Skyline isn't the most recognisable or valuable but it has been the most influential in the Australian car scene. The R32 GT-R made its first splash down-under with its introduction into the Australian Touring Car Championship in 1990, winning in 1991 and 1992. It was this dominance that led to motor journalists nick-naming the car 'Godzilla', a monster from Japan. The R32 GT-R has become a rare export item for the US market considering the 25-year import rule, and as such the prices have sky-rocketed. You would struggle to find a clean R32 GT-R for under $70,000 AUD.
Year: 1989-1994
Price Guide: $65-100k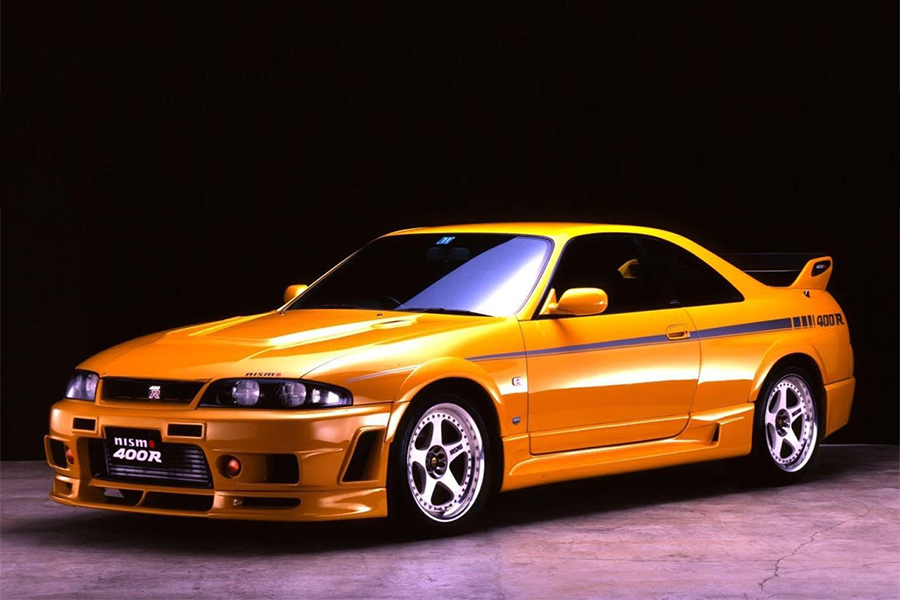 R33 GT-R
The R33 GT-R never dominated motorsports to the extent of the R32, as such, it is commonly regarded as the 'boat anchor' of GT-R's amongst enthusiasts. While the R33 was a bit heavier than that of its predecessor (110kg over that of the R32), the weight gain didn't stop it from being a bloody rocketship of a bogan car. An R33 driven by famous development driver Dirk Schoysman set the stage for the future of 'ring battles' when he lapped Nordschleife in less than 8 minutes. With a time of 7mins 59secs, the R33 was the first production car to do so. The 1996 model dubbed the '400R' is the most sought after R33 with only 44 made. What made the 400R special was its road-tuned version of Nissan's RB26DETT Le Mans engine and a stronger 6-speed transmission. The 400R is valued at over USD$300,000.
Year: 1995-1998
Price Guide: $75-90k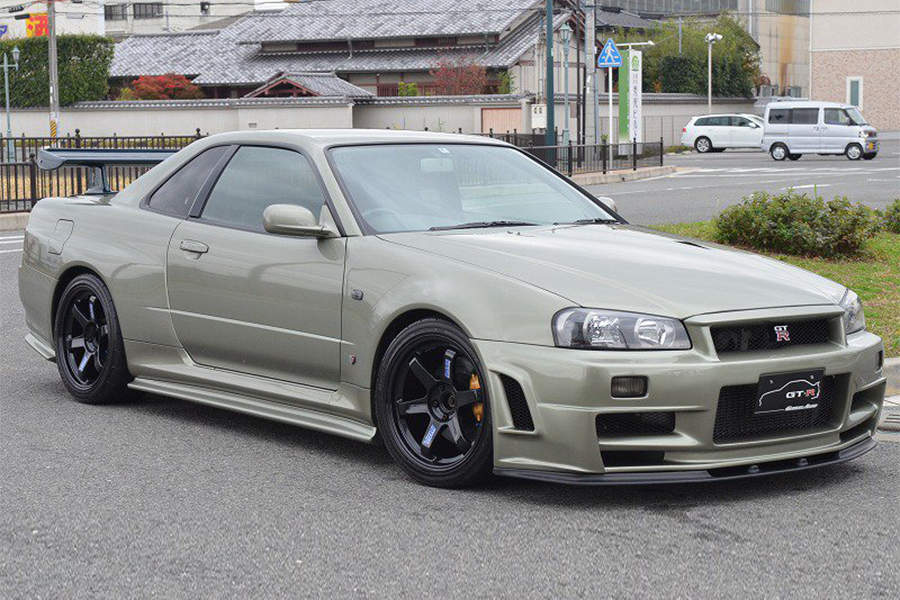 R34 GT-R
The R34 GT-R is the godfather of all the GT-R's. The car debuted in 1999 with a revised chassis and a host of mechanical upgrades, including ball-bearing turbos. These modifications brought the GT-R into the 2000s with a modern touch. The R34 GT-R had a number of different variants, however, none were as special as the V·spec II Nür. The V·spec II Nür was limited to 750 units and introduced a 300km'h speedo, an N1 motor, and a special edition body colour option 'Millenium Jade'.
Year: 1999-2002
Price Guide: $100-600k
Key Model: A Millennium Jade silver, R34 GTR M-Spec Nür recently sold for $472,000 at auction.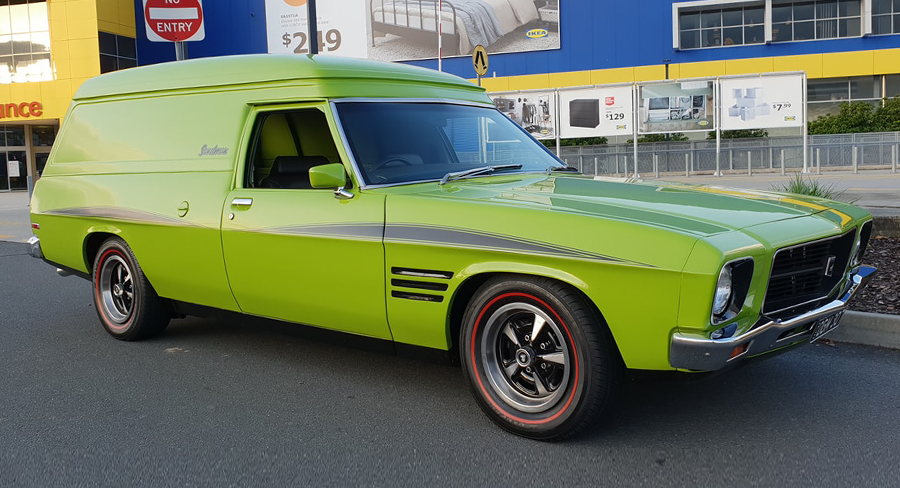 6. Holden HQ Sandman
The original 'Shaggin Wagon'. The HQ Sandman could be put to work during the week and then taken out to treat the sheila to a night at the drive-through on the weekend. The HQ Sandman came to fruition a couple of years after the release of the Series II HQ Holden Monaro. The Sandman was a class vehicle for the recreational surf culture that started to speak in the youth of the mid-70s. The Sandman came kitted out in the Monaro GTS parts bin, including rally-style wheels, bucket seats, instrument cluster, and steering wheel. This brought a heap of toughness and prowess to its panelvan or ute variations. The HQ Sandman was produced for 9 months, its an extremely rare 'bogan car' revered by Aussie blokes. Finding a clean HQ Sandman is like finding a needle in a haystack.
Year: 1974
Price Guide: $150k+
Key Features: The Sandman option, offered on ute and panel van models, included items from the Monaro GTS.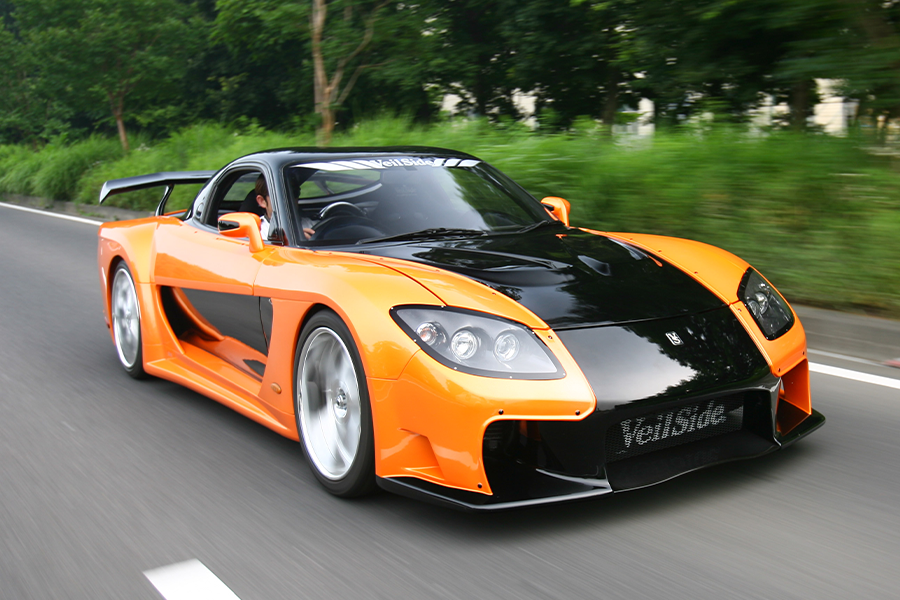 7. Mazda RX-7 Series 7
The series 7 RX-7 is the ultimate rotary sports car. Of all the RX-7 models, the 'Spirit R' is the most collectible. The Spirit R was limited to just 1500 units and combined all the best bits from Mazda 'RX' cars of the past. This included cross-drilled rotors, bright red Recaro seats, and the infamous 'Titanium Grey' colour option. The RX-7 gained popularity when it was driven by Han in the Fast and the Furious 'Tokyo Drift'. In the movie, the RX-7 was finished in bright orange and black with a Veilside body kit.
Year: 1996–1998
Price Guide: $60-130k 
Key Features: The Spirit R model in, Titanium Grey, adorned 719 of the 1504 cars making them the most valuable.
8. Toyota Supra A80
This Supra was Toyota's first attempt at delivering a vehicle with supercar-like performance. Standing right there with the GT-R and RX-7 the Supra has a cult following within the car community. The following for the Supra comes from its ability to make HUGE power from its 2JZ-GTE motor. The Supra gained much of its popularity through media. In a famous video, Top Secret's V12 powered Toyota Supra driven by 'Smokey' Nagata attempted to achieve 200mph on UK public roads. Supras are probably YouTubes favourite car, almost every car compilation has a Supra in it thanks to the 2JZ's incredible sound. At one point in time, Supra's were a very popular and affordable sportscar. These days, if you're looking to find a clean turbo model good luck paying less than $60,000 AUD.
Year: 1993-1998
Price Guide: $60-150k 
Key Features: The infamous orange 1993 Supra was driven by Paul Walker in the original 'Fast and Furious' movie.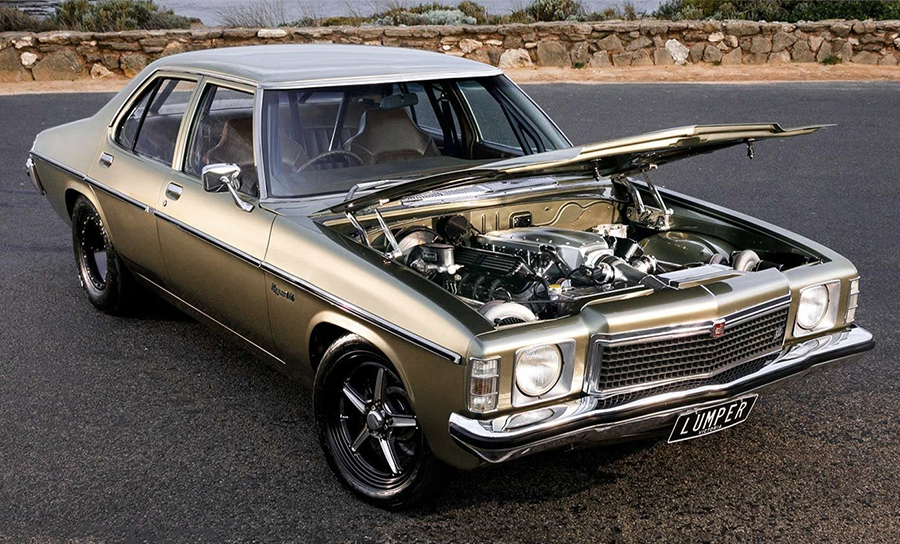 9. Holden HZ Kingswood
One of the last attainable vintage Holdens, the HZ Kingswood doesn't lack nostalgia. The HZ introduced minor exterior updates over that of the HX. What the HZ had under the surface was a different story. The HZ boasted a number of suspension updates with the introduction of 'Radial Tuned Suspension' across all models. Like its predecessors the HZ was offered in a number of variants, four sedan models, three station wagons, two utes, two panel vans, and one cab chassis 'one tonner' model.
Year: 1977-1980
Price Guide: $35-60k
Key Features: A 1st gen Kingswood is featured in the New Zealand TV series 'The Brokenwood Mysteries'.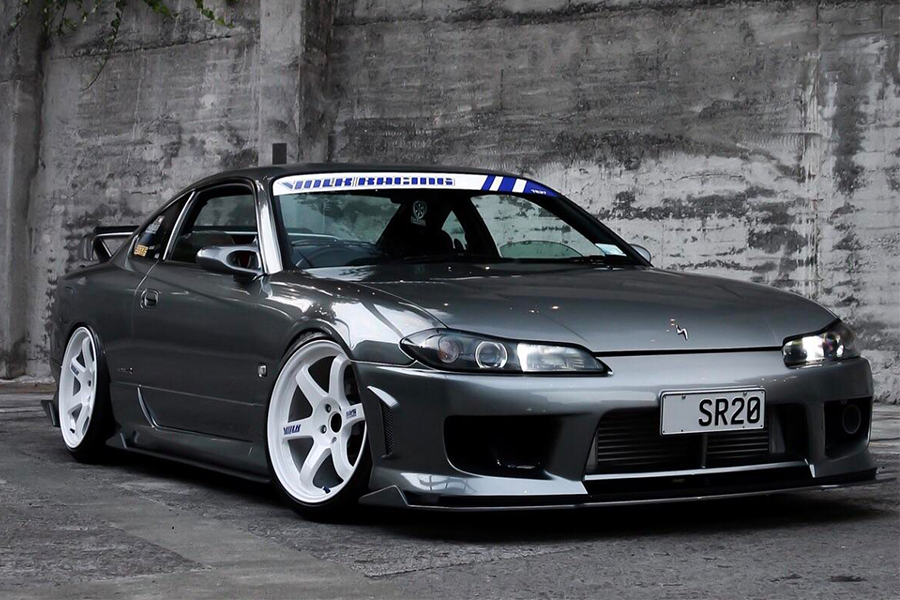 10. Nissan Silvia S15 '200SX'
The S15 might be the most bogan import car of all time. Adored by P-platers nationally, the poor S15 has seen it all down-under. This includes the 'Sex Spec' era, the cheap drift car phase, and finally the P-platers wet dream machine. Many Aussie car enthusiasts just feel bad for the poor thing. For many years you could pick up a clean Australian delivered 200sx for under AUD$15,000. The S15 was poached for its rear-wheel drive, turbocharged SR20 layout that offered top-tier street cred and good potential for power.
The S15 wasn't produced in low quantities, it just fell victim to the scene and finding one for less than AUD$25,000 seems impossible in 2020. "Nissan will simply never make cars like this again, fuel-guzzling high-performance turbos that don't care about Greta's (Thunberg) point of view. Those days are dead, so these cars will only ever go up in value" Fallah says.
Year: 1999-2002
Price Guide: $25-60k
Key Features: The "Silvia" name is a variation of the word "Sylvia", which is a scientific genus term assigned to a class of birds, possibly a reference to the Bluebird which was in production at the time the Silvia was introduced.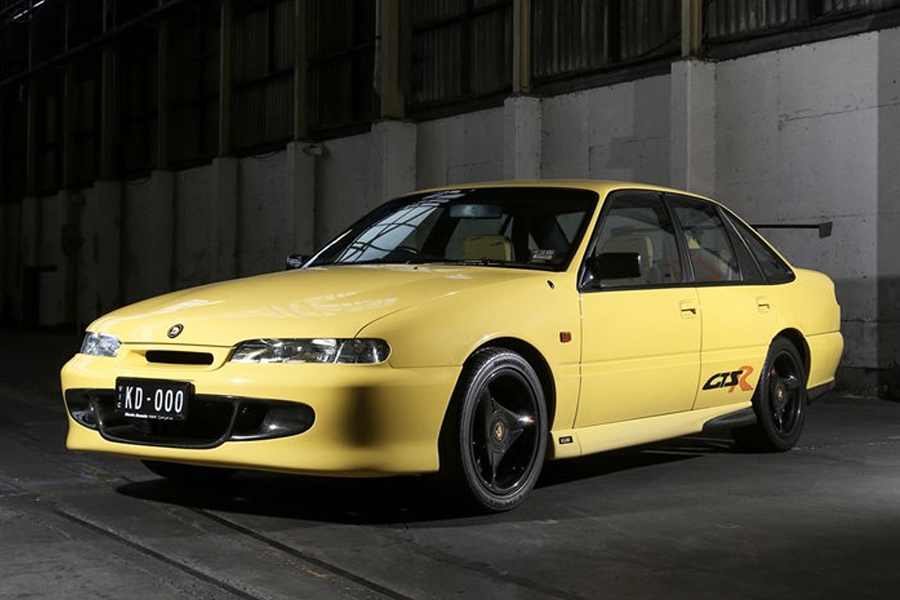 The Next Car Collector Trend
There still might be hope to collect that car of your childhood dreams. According to CarExpert's Alborz Fallah, extrinsic value starts with enthusiasts. "Frankly, any car that stirs the soul and has a limited production run will likely surge in value and no electric or hybrid car is going to do that anytime soon," he says. "As such, I think Australian cars will keep going up in value. It won't be clapped out Commodore Executives, but cars like the HSV VS GTS-R, pilot builds of the HSV GTS-R W1 and Fords like the EB and EL GT will see prices increases gradually. Also, the higher-end naturally-aspirated vehicles will always maintain their prices. Cars like the Ferrari 458 Speciale, Mercedes-Benz SLS AMG old V12s from BMW and other brands will also see a cult following."
You'll also like:
The Mini Moke is Coming Back To Australia
Jaguar Boosts New F-Type P450 with Massive 5.0-Litre V8 Upgrade
The 1,000Hp All-Electric Hummer 'Super-Truck' Has Finally Been Unveiled
General FAQ
What Aussie cars are going up in value?
Any car that stirs the soul and has a limited production run will likely surge in value. Clapped-out Commodore Executives won't, but cars like the HSV VS GTS-R, pilot builds of the HSV GTS-R W1 and Fords like the EB and EL GT will see prices increases gradually.
What is a bogan car?
A term 'Karen' might give to the loud and low car sitting next to her at the traffic lights. A bogan car is usually one that has a good amount of character, usually reflective of the bloke in the driver's seat. Bogan cars are usually enthusiasts vehicles that are very cool to many yet appear stupid to those who aren't 'in-the-know'. When referring to cars as 'bogan' you might associate words like loud, obnoxious, ugly looking, or pointless. It is these characteristics that make these amazing cars so appealing.
What is a JDM car?
A JDM car is a motor vehicle made for the Japanese Domestic Market (JDM). This can include any car brand manufactured in Japan or outside of Japan for the Japanese market. Some JDM vehicles include Silvia S15, JDM Rover Mini, and Toyota Altezza.