'New Concorde' Supersonic Jet Could Fly London to New York in 3 Hours
Business travel could be about to get a whole lot faster. Boston-based manufacturer Spike Aerospace has finally unveiled the interior cabin for its supersonic jet, the Spike S-512 and it's a head-turner. Scoring a large seating area, which can be converted to beds or a dining area complete with flat-screen TVs, the new S-512 jet offers a refined take on luxury travel, limited to just 18 seats per flight. Stranger still, the supersonic jet will have no windows, offering greater structural integrity, enhanced oxygen levels and unprecedented noise reduction.
You'll also like:
Qantas Brings Back $737 'Mystery Flights' to Unknown Destinations
10 Top Australian Travel Destinations for 2021 Revealed
International Flights to Return in October as Qantas Posts Record $1 Billion Loss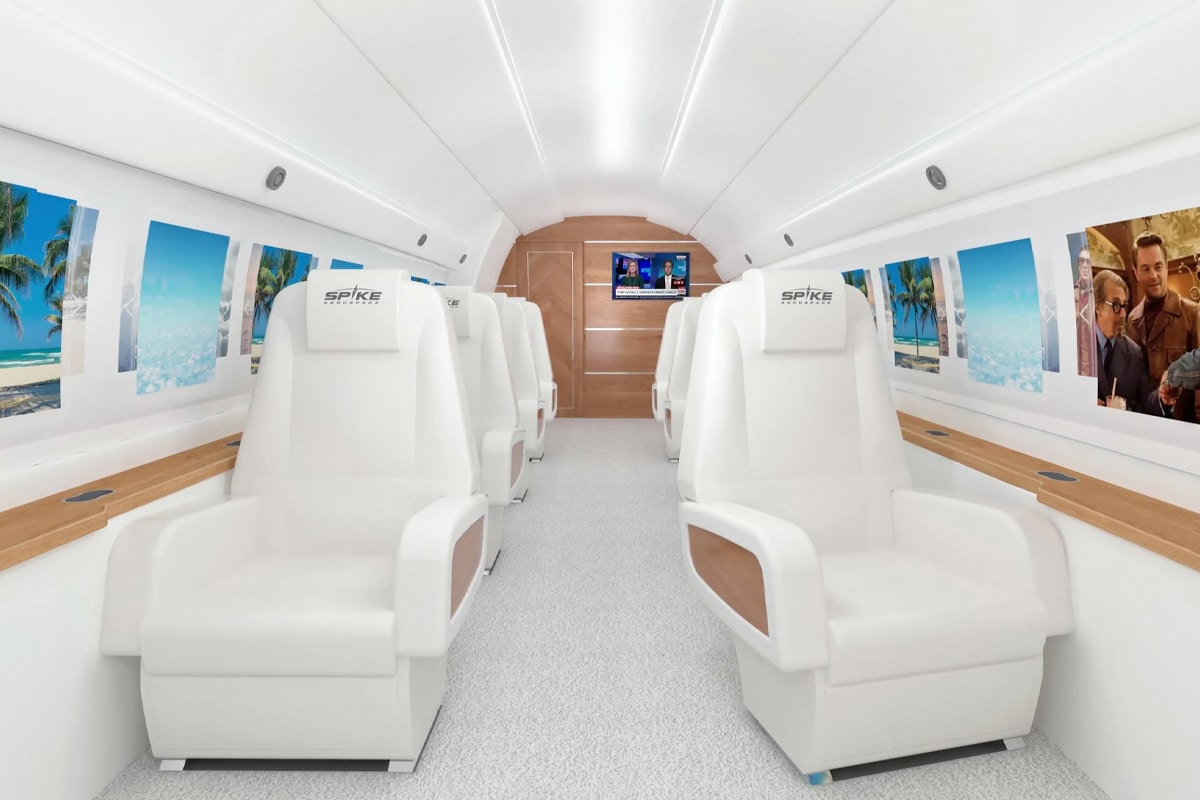 Despite that, passengers on-board will still be able to a gander at the world outside, thanks to the technological advancements of the interior. "The Spike S-512's cabin incorporates proprietary Multiplex Digital technology offering incredible panoramic displays of the outside world, your favourite movie or a presentation from your laptop — all on full-length high-definition displays," Spike said. "With room for up to 18 passengers and fully customisable interior configuration, you can work or relax in comfort and style on-board the supersonic jet that is redefining private air travel."
While the new cabin area looks impressive, it's the S-512's performance that has for long been the attention-grabber. Spike claims the aircraft can take passengers to their destinations in half the time it takes on other jets. "Flying at Mach 1.6, it is 450 mph faster than any other civilian aircraft which enables Spike S-512 travellers to do more and enjoy more of life," the S-512 site reads. "London is just a three-hour flight from New York — making a day trip for business possible. Or a quick jaunt to Paris from Dubai for shopping and entertainment – and back home again in time for dinner.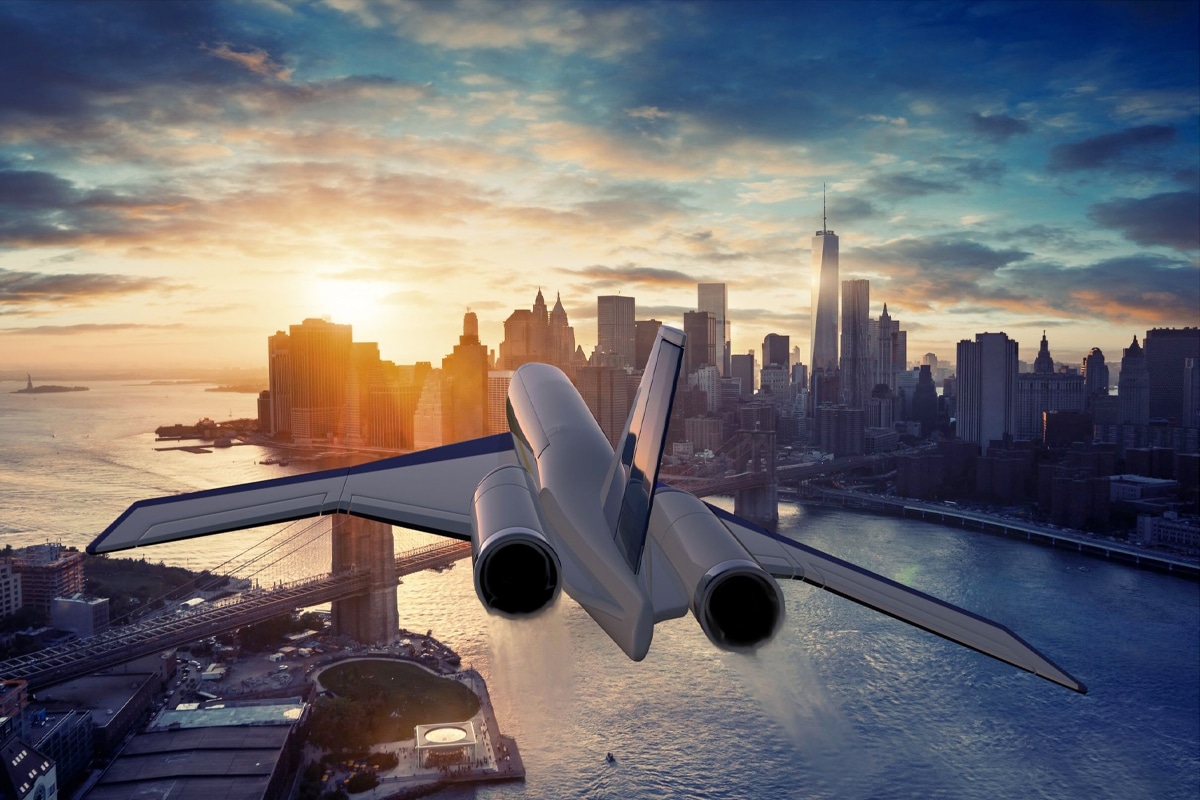 The S-512 is expected to be the first supersonic business jet available for commercial flights, with a cruising speed of Mach 1.6 (1,220 mph/1,963 km/h) and a maximum speed of Mach 1.8 (1,370 mph/2,205 km/h). That insane figure nearly doubles the Cessna Citation X's top speed of Mach 0.935 (710 mph/1,143 km/h).
The speed figures do throw a call-back to the great Concorde days of old. Entering service way back in 1976, the original Concorde was a marvel of modern aero-engineering, halving travel times for long-haul flights, however, it came at a cost. The Concorde used triple the amount of carbon dioxide as the modern equivalent and was eventually discontinued in 2003. With Spike's S-512 tackling oxygen levels as a priority, a new era of supersonic business travel could be dawning.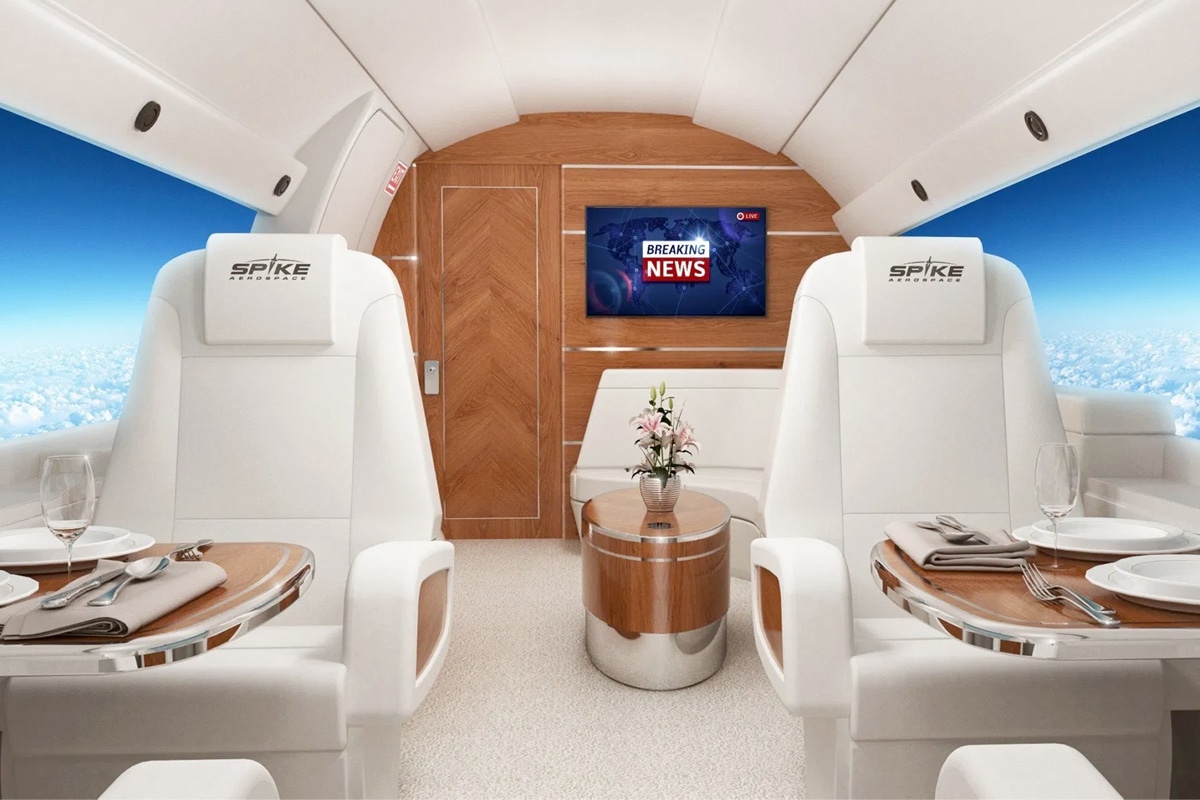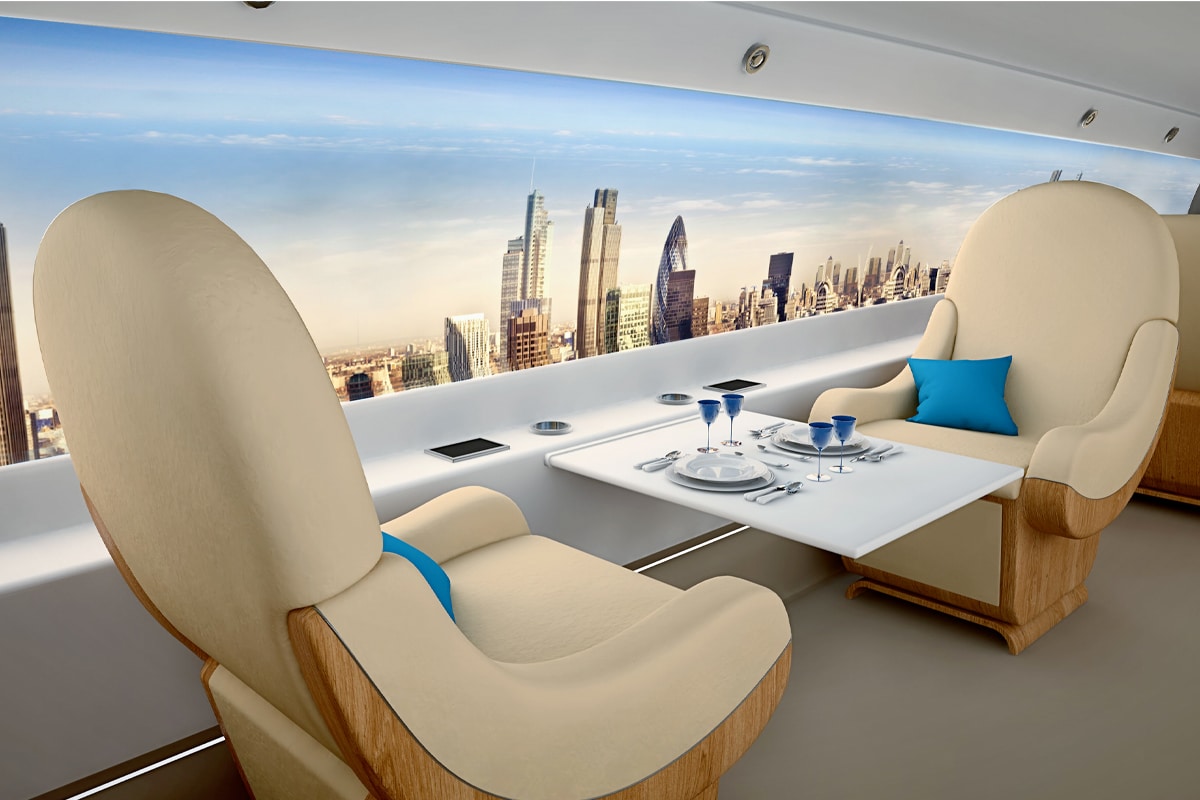 You'll also like:
Qantas Brings Back $737 'Mystery Flights' to Unknown Destinations
10 Top Australian Travel Destinations for 2021 Revealed
International Flights to Return in October as Qantas Posts Record $1 Billion Loss