HighLand Systems Storm MPV is Autonomous, Armoured and Amphibious
Part of winning any battle is being able to get there. That's not a problem for HighLand System's armoured amphibious MPV, Storm. The armoured vehicle runs on tracks and can be used in a wide variety of specialist military and even civilian applications.
You'll also like:
Bizarre 'Wearable Machine' Nissan GT R X 2050 Concept Comes to Life
Jeep's 'Magneto' Fully Electric Wrangler Concept is a Stick Shift Tease
Canoo's Electric Pickup Truck is Ready for the Weekend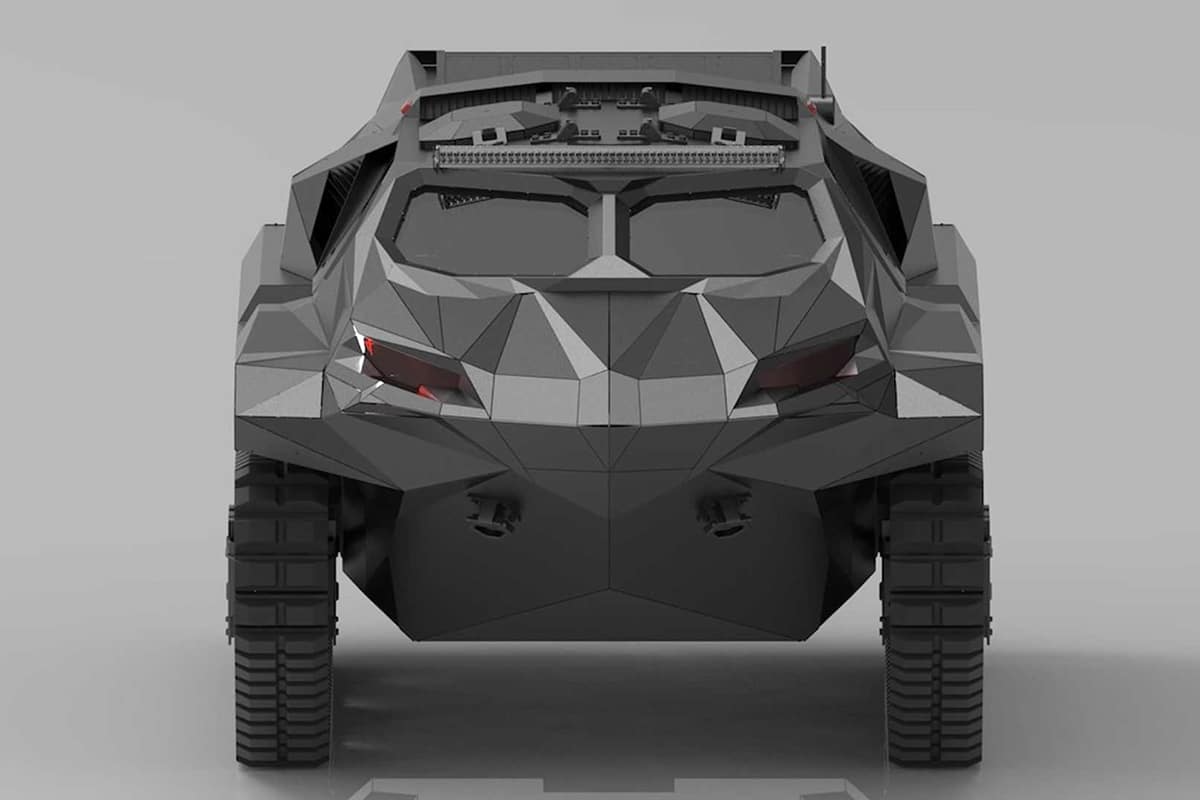 The Storm MPV is built to take on the harshest and most difficult environments. The multirole, dual-use vehicle measures 5.8 metres in length, stands 2.3 metres in height, and is 2.8 metres wide. That's enough space for six seats. Storm weighs 8 tons and is capable of carrying 2,000 kg at speeds of up to 140 km per hour on land and 30 km per hour on water. The MPV also boasts the latest in ballistic, IED, and mine blast protection. Storm can even be configured with remote control systems to be operated autonomously. U
sing its 2,500 horsepower engine and the tank style treads (which come in either steel or rubber versions), the Storm MPV can scale 75 per cent grades and crawl over obstacles with its 20 inches of ground clearance. In the water, it can handle waves up to 60 inches tall. What's more, the powertrain relies on a diesel range extender system that can run 18 to 36 hours in hybrid mode. You can also switch it over to full electric for up to 3.5 hours. The Storm MPV may not be the first amphibious military vehicle, but it is definitely one of the first to make use of a hybrid electric power system. It's also one of the coolest, most sinister looking ones.
As awesome as the Storm is, though, it's still just a prototype. HighLand is in the process of testing the design and further refining it. They even have plans for a fully submersible version as well as a wheeled version. They'll also be testing integrating combat modules. With plenty of militaries around the world interested, HighLand is making plans to move into serial production soon.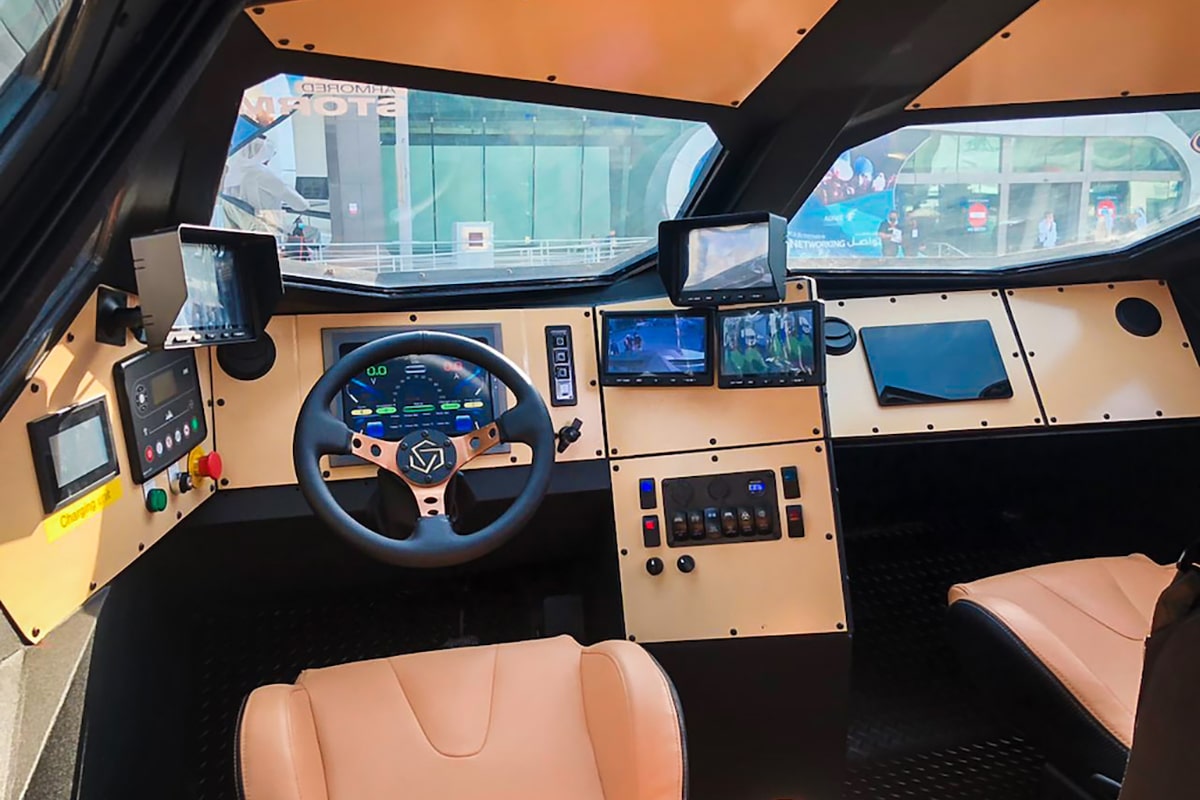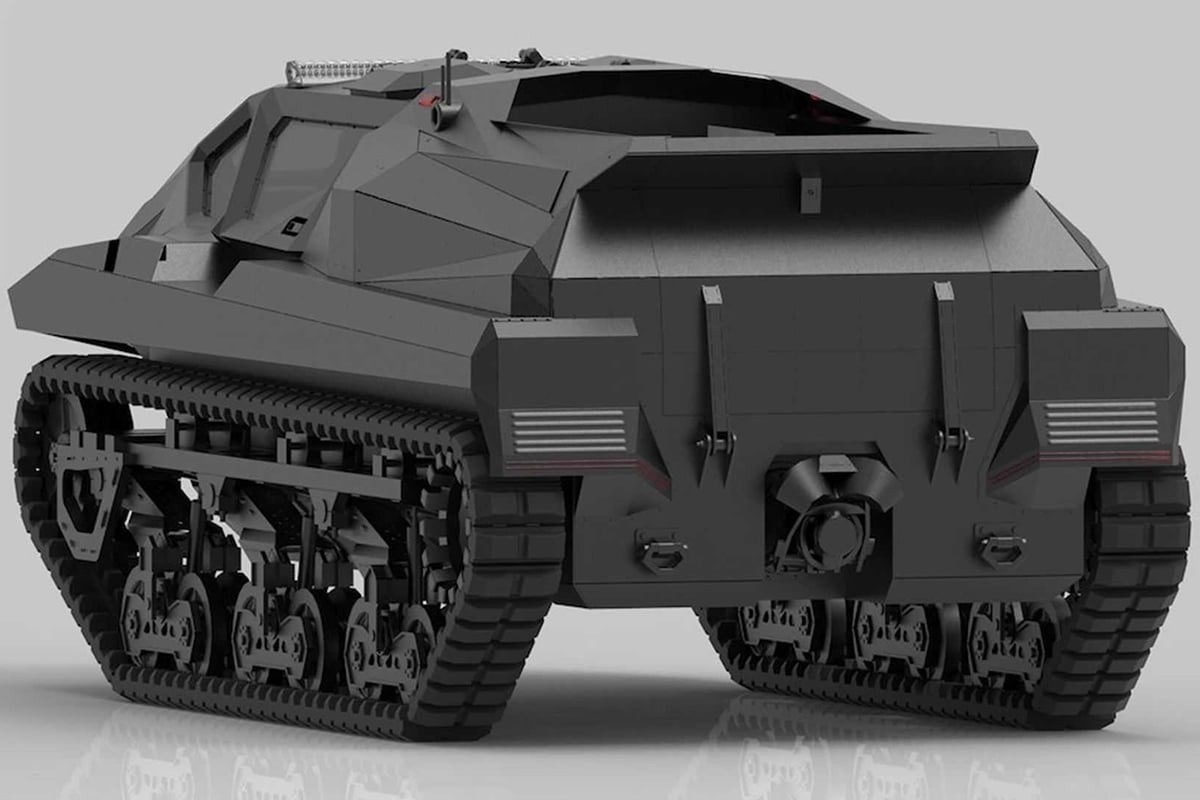 ---
Featured Video from Man of Many
---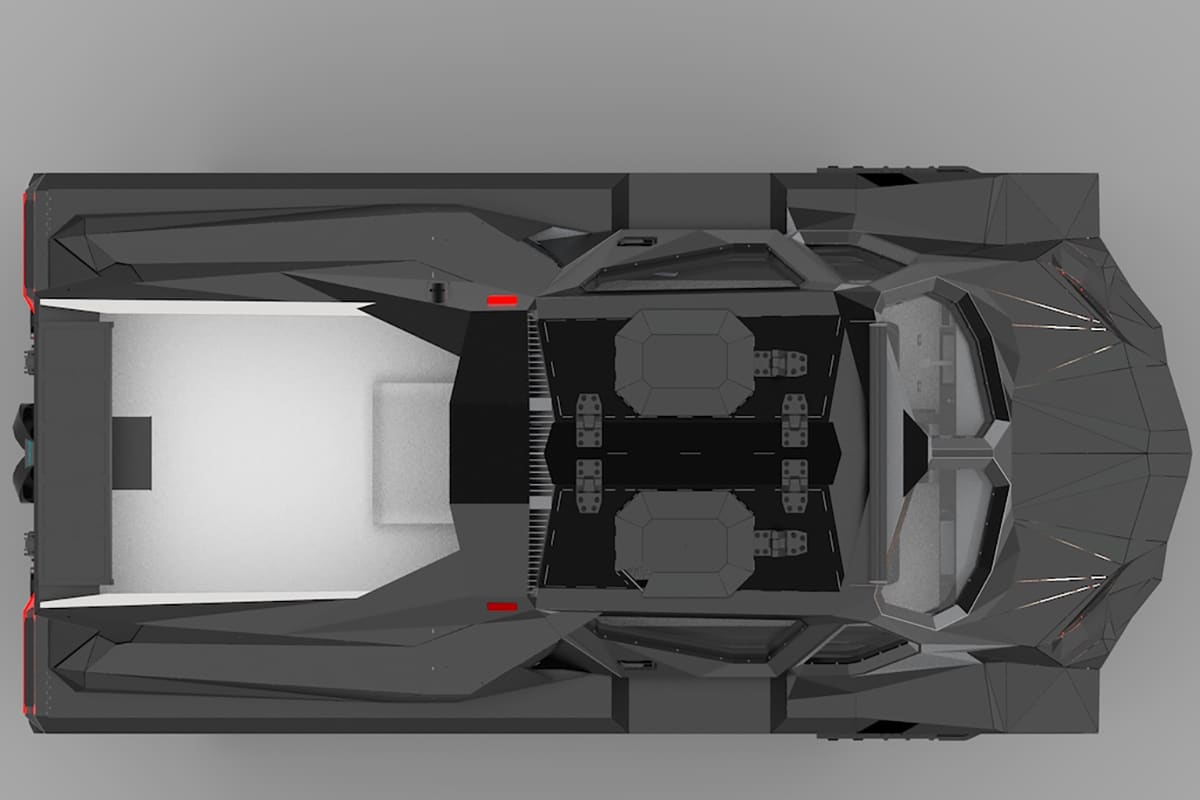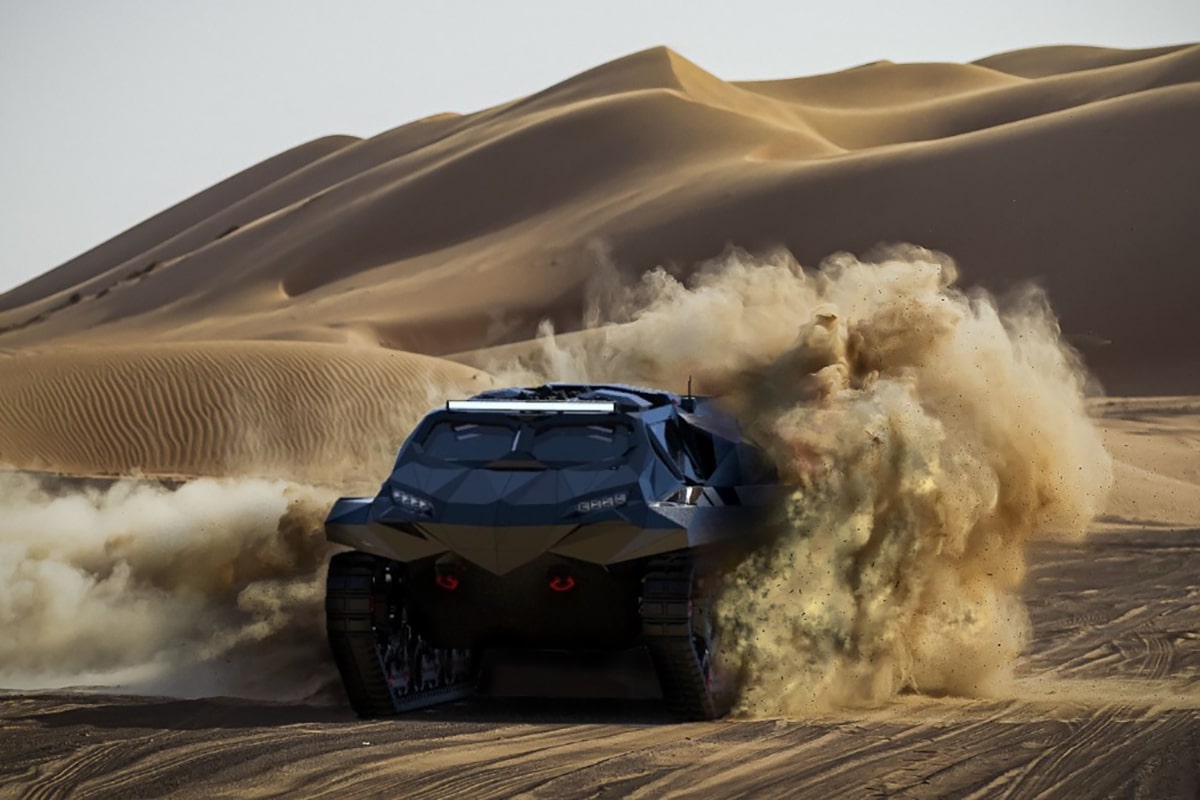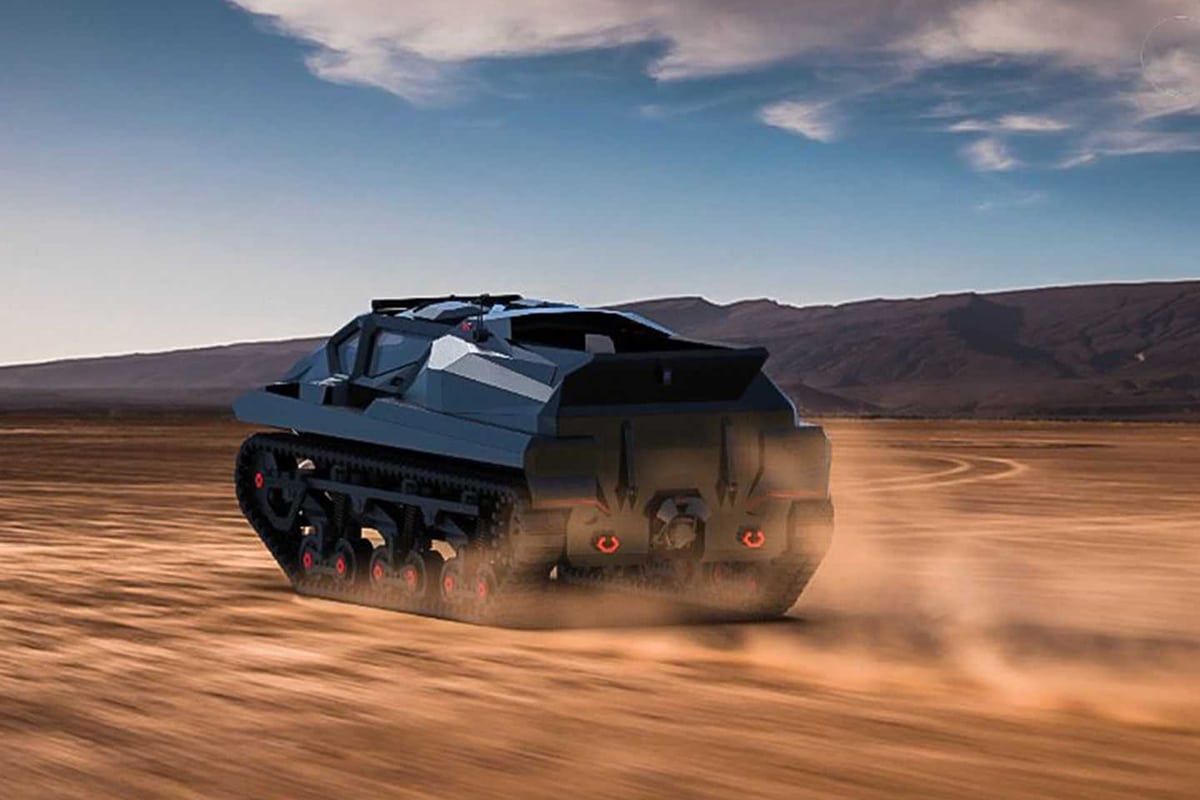 You'll also like:
Bizarre 'Wearable Machine' Nissan GT R X 2050 Concept Comes to Life
Jeep's 'Magneto' Fully Electric Wrangler Concept is a Stick Shift Tease
Canoo's Electric Pickup Truck is Ready for the Weekend
---
Featured Video from Man of Many