Love Both Motorcycles and Camping with the Goose Motorcycle Tent
Why do cars and trucks get all the fun when it comes to camping? We've seen a plethora of different tent designs that work for just as many if not more four-wheeled vehicles, but when it comes to motorcycles, there is a decided dearth of options. Granted, part of that lack is the limited carrying capacity of motorcycles, but that hasn't stopped Wingman of the Road from developing a tent meant just for your motorcycle.
Goose is the tent for lovers of everything two-wheeled and camping. The design for Goose is actually a melding of two traditional designs—a traditional motorcycle tent that straps onto the back of your bike and an Australian-style swag meant for walkabouts. The tent is a single-person chamber that has an awning on one side that you can attach to your bike, providing a space where you can keep your gear out of the elements. Both sides of the tent open up with full-length doors with fly screens.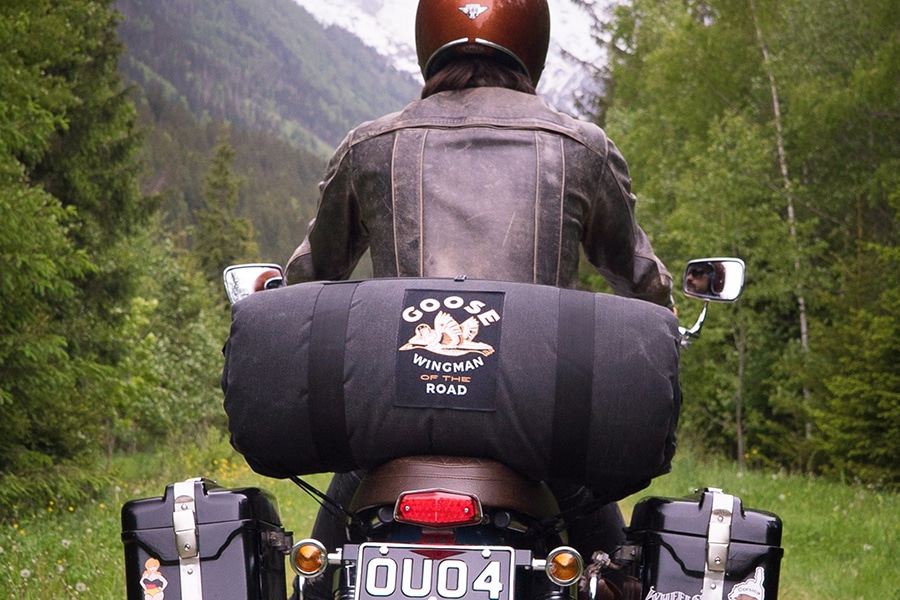 The floor of the tent is made of heavy-duty PVC. It also comes with a foam mattress/sleeping bag, and there is a pocket on the wall for small items like your phone or wallet. Both the tent and cover, as well as the floor of the verandah area, are made of waterproofed 420-gram ripstop canvas. You also receive all the guy ropes, poles, and tent pegs needed to set up the tent.