Fathers' Day Gift Guide 2017
Another year, another day of retail rampage, all in the name of saying thanks to the man who played his honourable part in bringing you into the world. Dads play a great role, and this is the one day of the year they get a collective pat on the back for helping with homework and teaching us the rules of test cricket.
Maybe you have the one your mum fell in love with in high school, maybe you have a ring-in legend who stepped up to the plate, or maybe you have two dads to buy for; whatever your parental sitch, Man of Many, once again, has the perfect gift guide to take the stress out of shopping for your pa this Fathers' Day.
You'll also like:
Mother's Day Gift Guide 2017
Whether he's a tech-savvy Terry, stylish Simon or doesn't-mind-a-drink David, read on to find the best pressies for blokes available right now.

Johnnie Walker Blue Label Gift Set
If dad drinks whisky, then it's hard to go past a classic like Johnnie Walker Blue Label. Though there's a huge push toward single malts and rarer releases from some of Scotland's lesser known distilleries of late, Blue Label still outperforms many others in a heavily saturated marketplace, and is known as a favourite the world over for a reason. Grab the matching set of crystal glasses just because – it's Father's Day after all.
Purchase: Johnnie Walker Blue Label
Johnnie Walker Green Label 15-Year-Old Scotch Whisky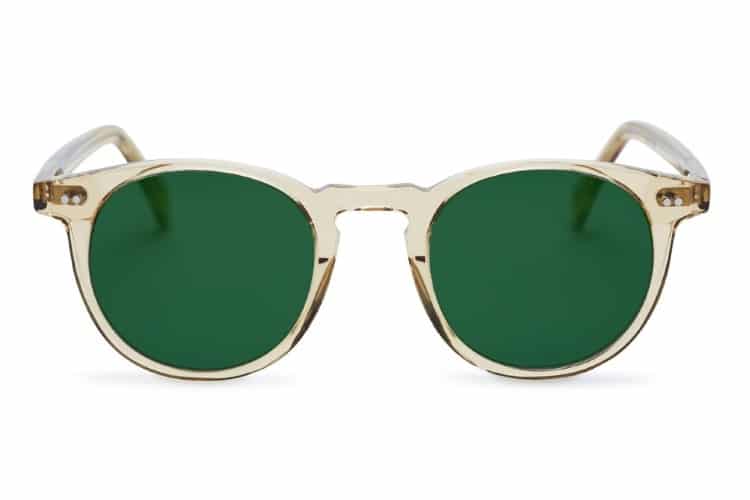 Pacifico Optical Buckler Champagne Green Lens
Bondi's finest designers of top-shelf eyewear, Pacifico Optical, are a great place to pick up a pair of shades for the old man. These stylish Buckler frames are one of their most popular, and the combination of champagne fames and green lenses screams for Sundays by the water, fishing rod in one hand and beer in the other.
Purchase: Pacifico Optical Sunglasses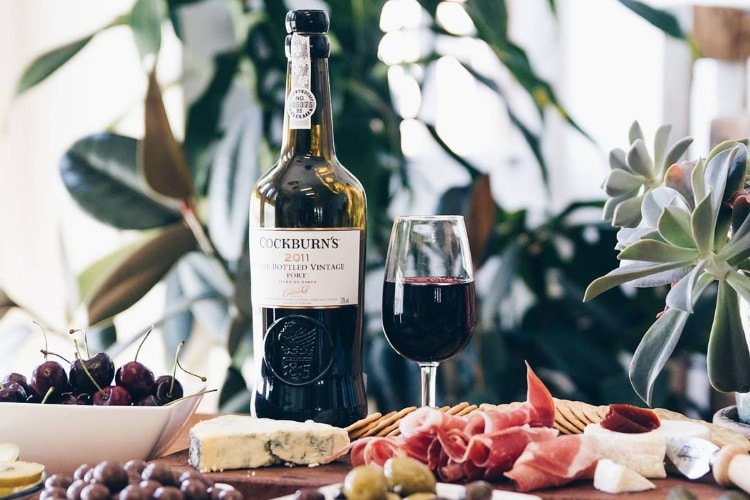 Cockburn's Port
Pronounced CO-burns, Cockburn's Port is one of Portugal's best non-football-playing exports, and a favourite for dads from Douro to Dural. Pair their Fine Tawny with cured meats, the Special Reserve with strong cheeses or the Quinta dos Canais Vintage Port with dried fruits, nuts and chocolate for extra points at Fathers' Day dinner.
11 Best Australian Liquor and Alcohol Brands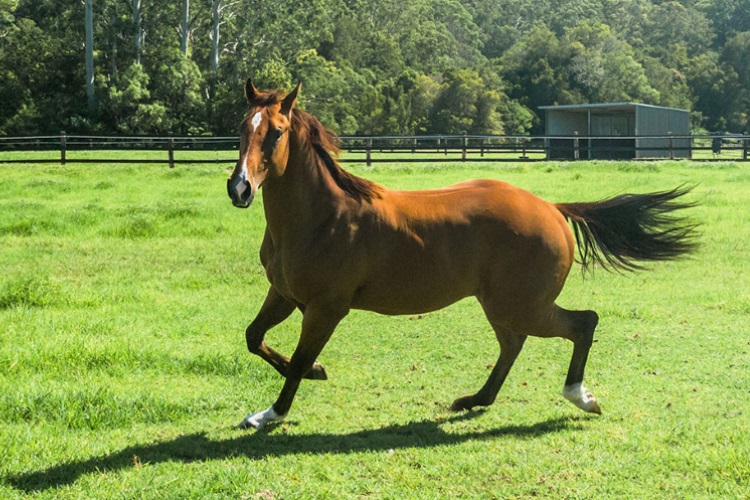 Affordable Horse Ownership with MiRunners
If your dad enjoys a flutter on the races to a point where owning his own racehorse was always a pipe dream and never within reach, then consider MiRunners. In short, this app pools resources from 1000 seed investors to purchase and train racehorses. Upkeep and winnings are all shared, as is the final sale price of the horse – a pretty neat and affordable way to own a champion.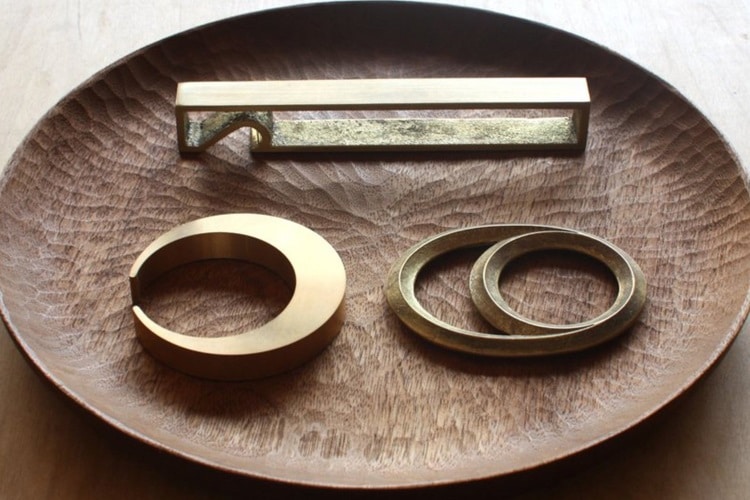 Futagami Brass Bottle Opener
Sometimes the best gifts aren't the most extravagant, but the little ones that get used every day and last forever. The Futagami range of brass bottle openers are simple, elegant, masculine and will become a permanent fixture in his man cave -perfect for the dad who doesn't mind a carefully crafted ale and needs the cap-snapper to match.
Purchase: Futagami Brass Bottle Opener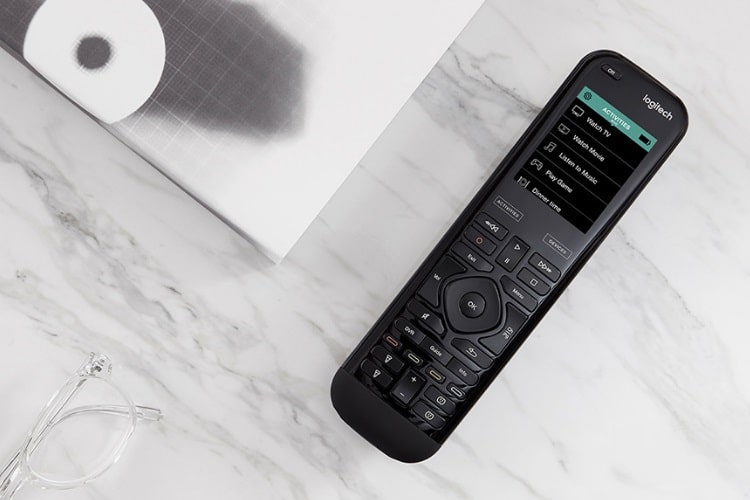 Logitech Harmony Elite Universal Remote
Got a dad who has all the gadgets? Help him organise them all in the one place with a Logitech Harmony Elite Universal Remote. The more options we have for home entertainment, the more remotes there are to keep track of, so this solves the problem of clutter, constant battery replacement, and, most importantly, having to find the bloody things.
Purchase: Logitech Harmony Elite Universal Remote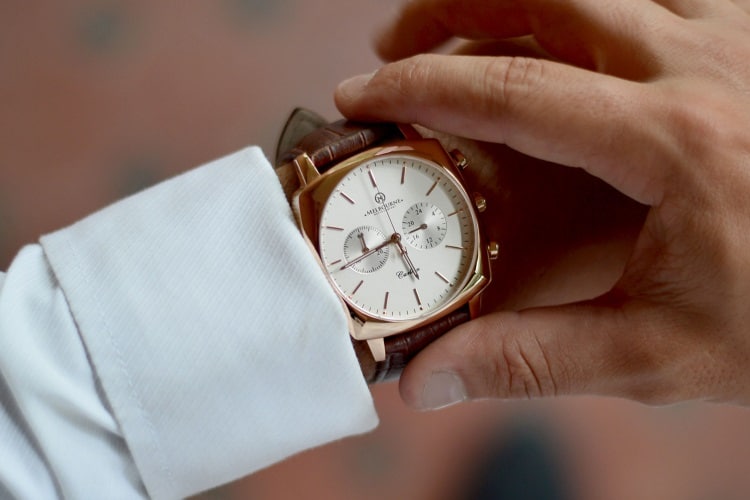 Melbourne Watch Co. Carlton
The Australian watch industry is growing by the day, but Melbourne Watch Co were one of the originals on the scene, and their collections of elegant timepieces are loved by many. The square-shaped Carlton collection features Seiko chronograph movements and are a great all-rounder, to be worn in the boardroom or on weekends.
Purchase: Melbourne Watch Co. Carlton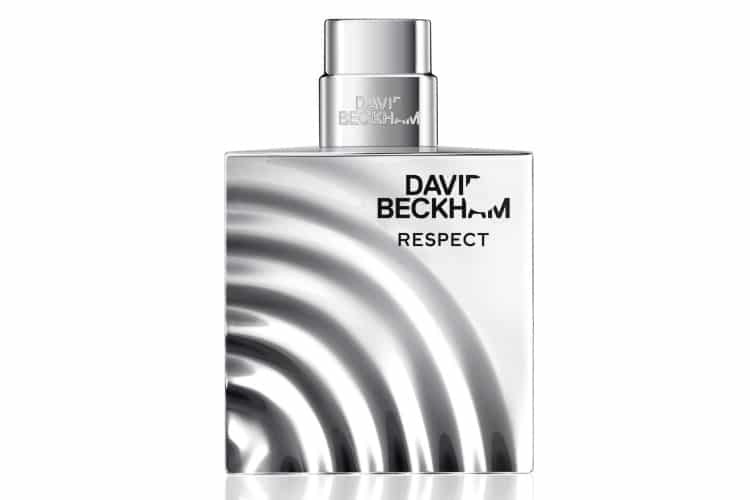 David Beckham Respect
The latest release from football-megastar-cum-fashion-icon David Beckham, Respect is fresh and sporty, with light, citrus and watermelon top notes, followed with masculine notes of patchouli and vetiver. If your dad maintains an active lifestyle, get him the scent to match.
Purchase: David Beckham Respect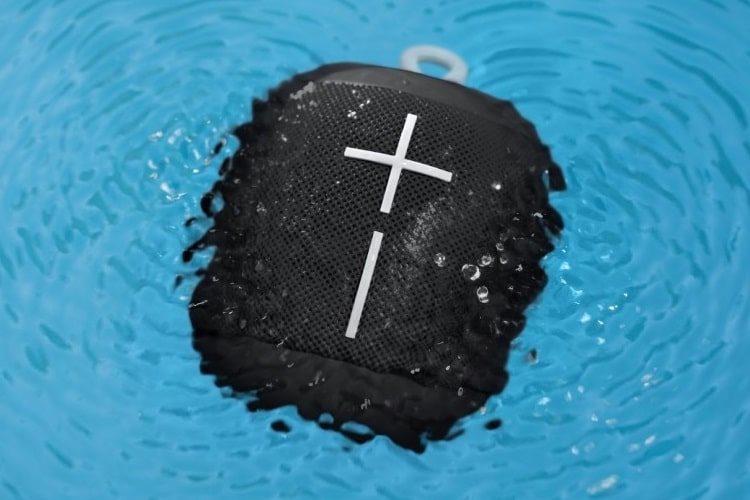 UE Wonderboom
One of our absolute favourite little bluetooth speakers here at the office; the UE Wonderboom is all the quality and sound clarity of the Ultimate Ears' range, bundled up into a tiny package – not much larger than a coffee mug. Given it's size, it's bloody loud. Built to last, it's waterproof and super rugged, and also boasts killer battery life – great for the beach, boat, poolside, or anywhere really.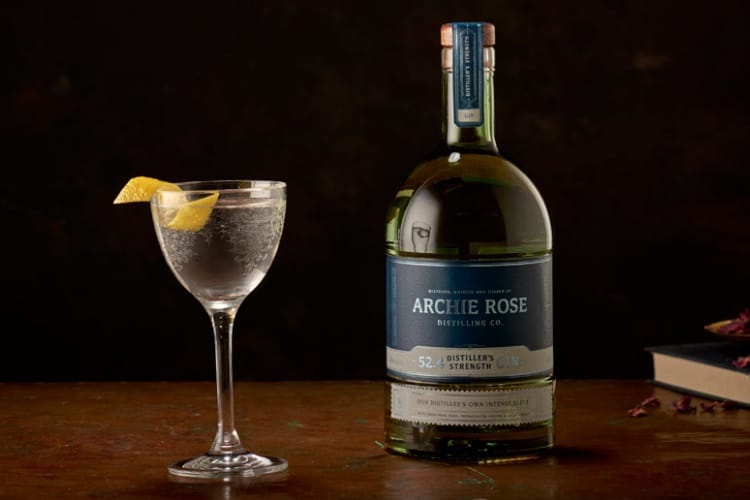 Archie Rose Distiller's Strength Gin
Rosebery doyens of distilling Archie Rose make some pretty tasty tipples, but this is the one for a special occasion. At 52.4% ABV, this spirit displays the delicacy of Archie Rose's Signature Gin, but with the kick of a mule. It makes a gin and tonic that'll add hairs to dad's chest, or a martini that makes pre-dinner drinks an all-night affair.
16 Best Australian Gins for the Tonic of Your Dreams
Purchase: Archie Rose Distiller's Strength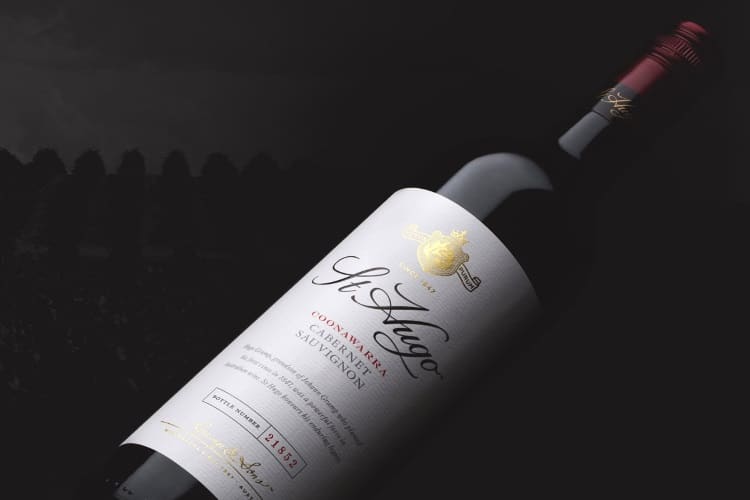 St Hugo Coonawarra Cabernet Sauvignon 2013
What says Fathers' day more than a bottle of red? If, like most Aussie dads, yours likes his red wine to have the bollocks of an ox, then go for something with rich tannins and ripe red fruits like a Coonawarra Cab Sav. St Hugo is one of the region's most celebrated wineries for a good reason, their wines are released with some age but will continue to do so for some time, and all display a great balance between complexity and tannin structure.
Purchase: St Hugo Cabernet Sauvignon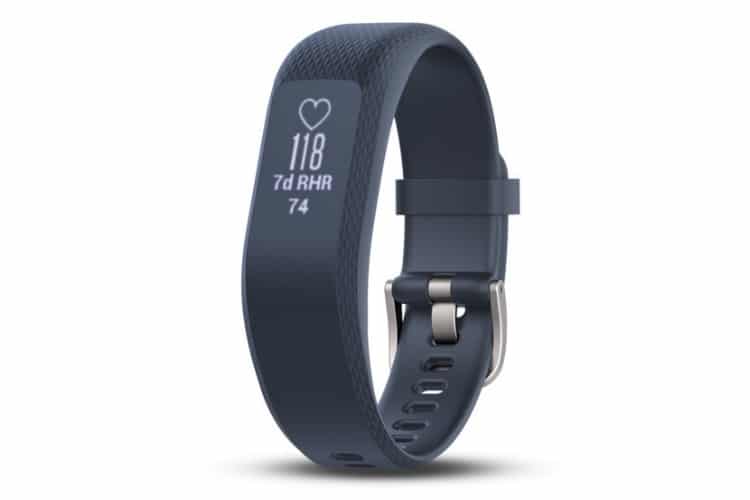 Garmin Vivosmart 3
With five days of battery life and water resistance that makes showering and swimming with a fitness tracker a cinch, the Garmin Vivosmart 3 is the easiest way for dad to track his exercise and fitness regime without even thinking about it. Its discreet, lightweight design makes it easy to forget you're even wearing one of the most advanced fitness watches on the market.
Discover more fitness gear here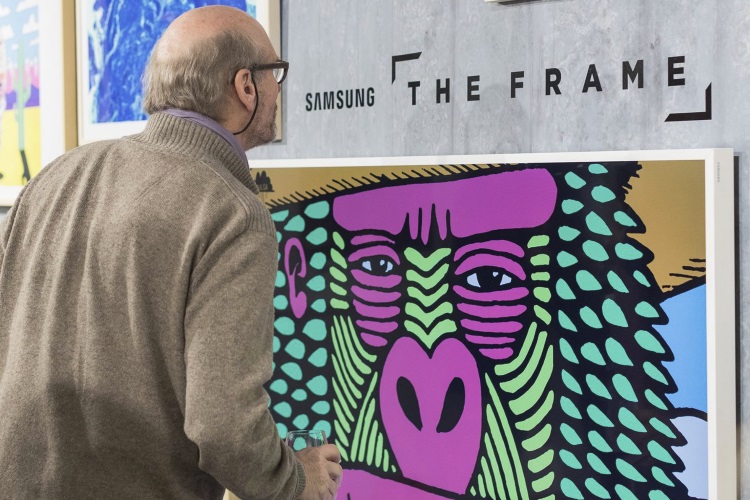 Samsung The Frame TV
Made to look like a work of art, this flat LED panel is what's missing from Dad's man cave. The ultra-thin panel displays chosen artworks from a pre-loaded library (which can be customised), and automatically adjust brightness to match the room. To save power, it turns on when people are in the room and goes to sleep when the room is empty.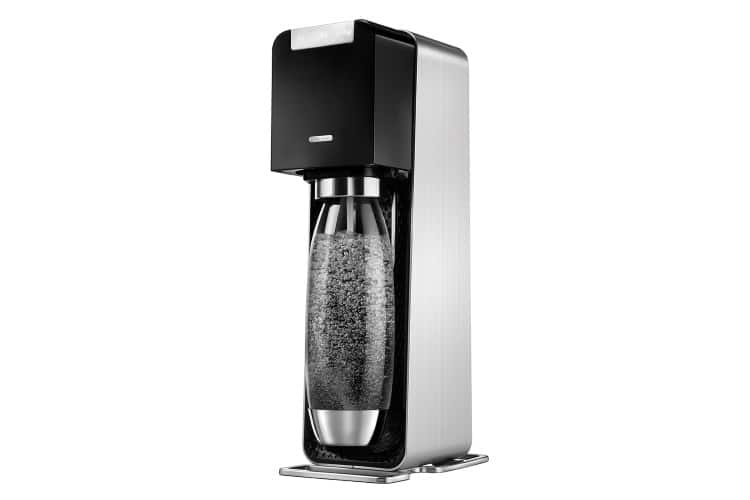 SodaStream Power – Black
If your dad doesn't already have a SodaStream in the kitchen then sort it out this Fathers' Day. Great for making fizzy water, top-quality spirit mixers and tasty soft drinks, once he has one he'll never know how he ever lived without it.
7 Products That Will Instantly Improve Your Life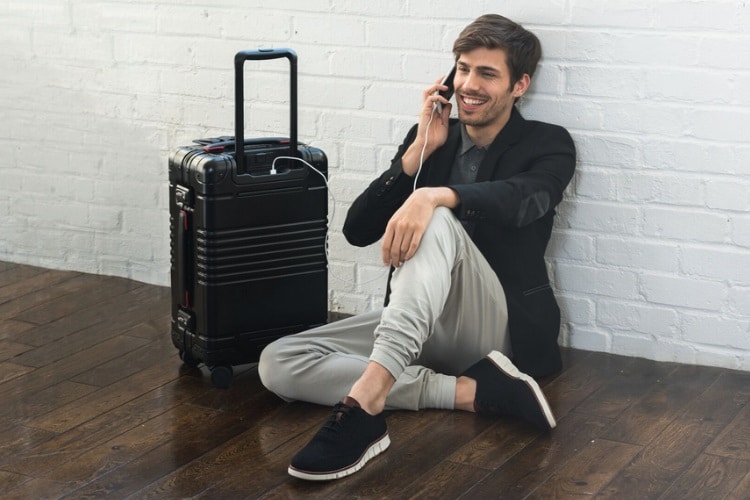 Arlo Skye Carry-On
Got a pa who travels on the reg? The Arlo Skye Carry-On maximises efficiency for what's acceptable as carry on allowance, and has an incredibly handy feature: a charging port for dad's phone – great for staying in touch during long waits in between flights.
Beer Lords Young Henrys Just Launched Their 'First-Ever' Gin and Tonic RTD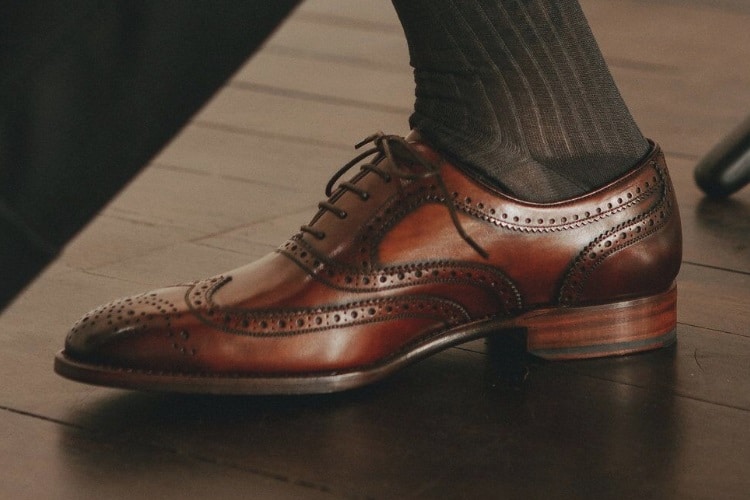 Oscar Hunt Shoes
Left-of-centre tailors Oscar Hunt like to do things a little differently, all in the name of true classic tailoring. Bespoke suits and perfectly matched accessories are just two of their many well-known skill sets; a new, lesser know addition to their stable of talent, however, is their excellent custom-made shoes. Worth every cent to get dad's feet looking fly.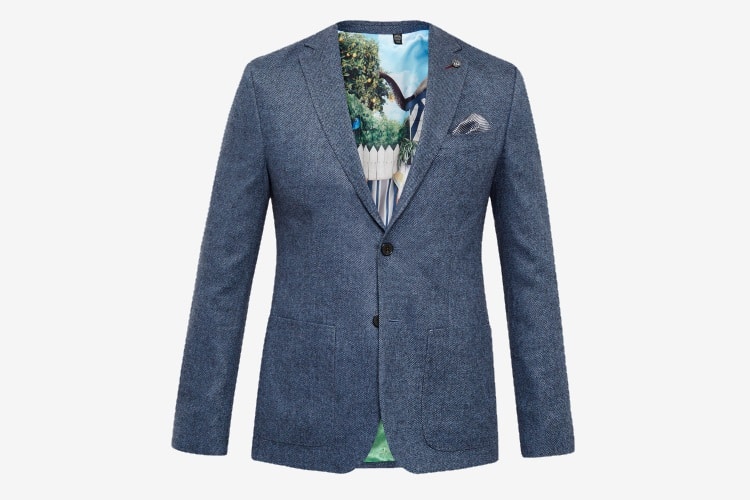 Ted Baker Herringbone Wool Jacket
If a wardrobe update is on the cards for your dad this Fathers Day then it's hard to go past an all-rounder blazer. This Herringbone Wool number from Ted Baker can be put with jeans and a button-down shirt for smart-casual, or with shorts and a t-shirt for a dressed-up summer weekender look.
Purchase: Ted Baker Herringbone Wool Jacket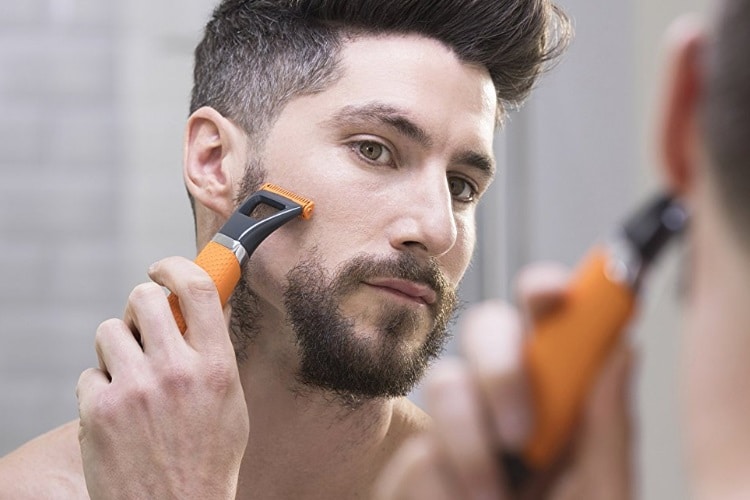 Remington Durablade Pro
Dad can trim, shave and style his beard with a Remington Durablade Pro, and never have to change the blade. This is one of the easiest-to-use, easiest-to-clean and overall most well designed shavers we've come across, and highly recommend it for the scruffy dad in your life this Fathers' Day.
Purchase: Remington Durablade Pro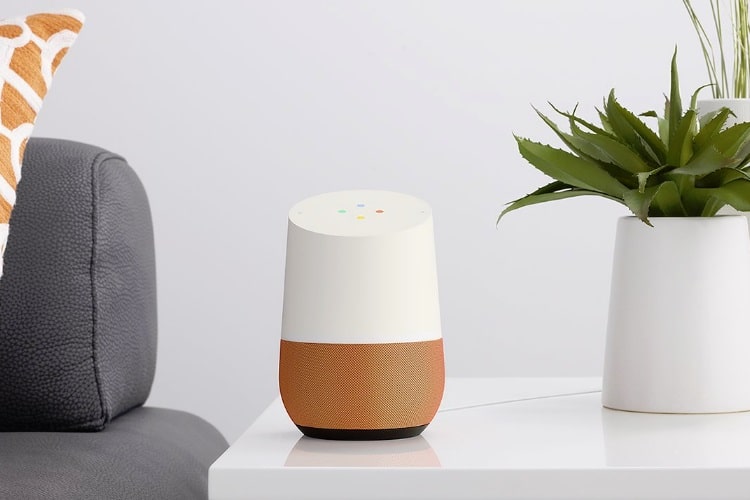 Google Home
If Dad's home is a mess of multimedia devices, smudged touchscreens and technology that doesn't communicate well, then maybe Google Home is the answer. With the hyper-accurate and helpful Google Assistant feature, everything is controlled by voice, and is incredibly easy to use, no matter how technologically literate or illiterate he may be.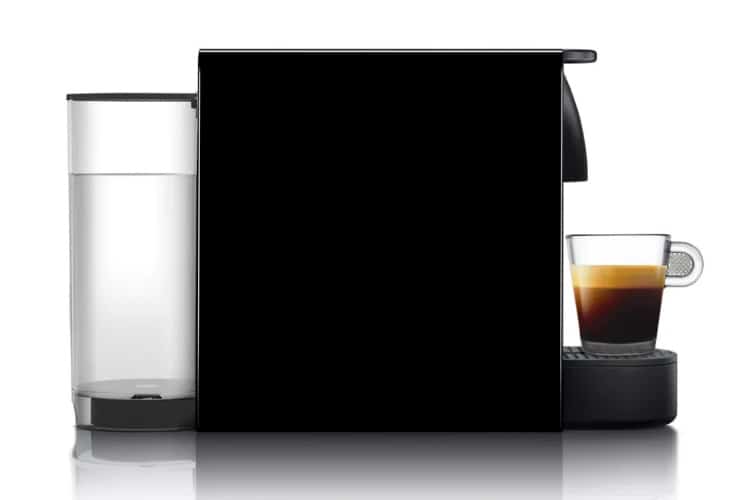 Nespresso Essenza Mini
Whether he loves coffee just a little too much, or fancies himself as a bit of an Aussie George Clooney, Nespresso is never a bad gift option. The Essenza Mini is all the coffee machine any man needs; compact, easy to clean and super-fast to heat up, it's the mess-free way to get the caffeine in each day.
Purchase: Nespresso Essenza Mini
GoPro Hero 5
GoPro cameras just keep getting better and better, with each model bringing vast improvements and outshining the last. This one shoots stunning 4k video, fits in the palm of your hand and can cop a flogging. With the advent of QuikStories, an app which helps you edit quality footage into ready-to-share content, your dad will be the Spielberg of the family no matter what his level of cinematographic talent.
You'll also like:
Mother's Day Gift Guide 2017
Brew & Bottles 2017
Christmas Gift Guide