Are the Technics EAH-AZ70W Earbuds Worth the Hype?
There is no shortage of true wireless headphones on the market, so it's not often we find ourselves intrigued by a new release, but when we first caught a glimpse at the EAH-AZ70W from Technics, the interest was there. We've been a fan of the Panasonic-backed audio brand for a while now, thanks to its solid range of record player and turntable options, and Technic's first foray into wireless headphones was a surprisingly valiant drop. Given the opportunity and the wealth of time on our hands (thanks COVID), we decided to check out the new Technics EAH-AZ70W earbuds and see if they really are worth the hype.
You'll also like:
Rode Wireless GO II is A Pocket-Sized Dual-Channel Microphone
Klipsch Teams Up With McLaren for F1 Style Performance
Bang & Olufsen Beoplay H95 Distills the Best into One Sound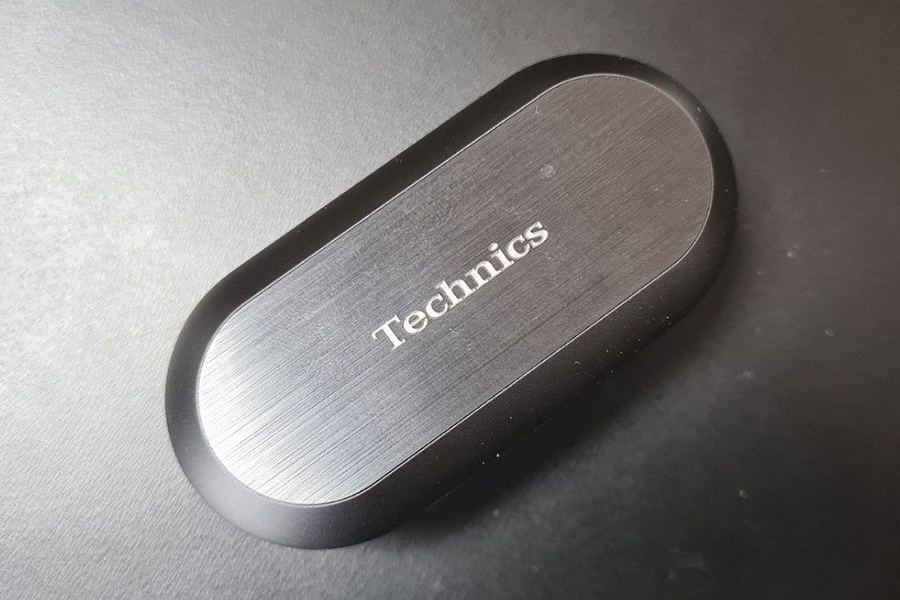 Design
Straight out of the box, you can't help but notice that Technics has put some serious time and effort into the design of the new high-end wireless earbuds. Taking cues from the Panasonic RZ S500W, the Technics EAH-AZ70W employ a visual aesthetic that can only be described as sleek and shiny AF.  The charging case has a dark, grey brushed aluminium finish that is somewhat futuristic in its design language, albeit not as small as we've some of the others we've seen on the market.
The buds themselves each feature a cylinder that is capped with a touch-sensitive brushed aluminium pad, which is comfortable in the ear, even if a little bulky. Unlike the latest AirPods from Apple, the Technics EAH-AZ70W wireless earbuds stick out quite far from the ear canal, making them noticeable when in use. It's only a minor aesthetic concern, which for us is wholly unimportant, but it bears reminding if you're at all worried the front-on view.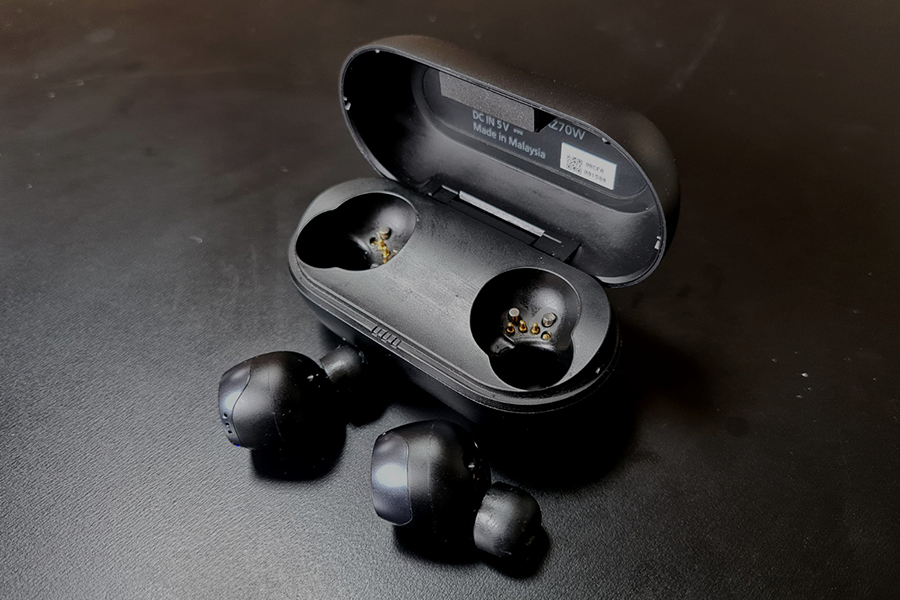 Function
Despite the larger size, the Technics EAH-AZ70W earbuds don't have any significant in-ear fit issues. These earbuds are snug in the ear canal and also come with a few adjustable tips for a personalised fit, but don't expect to get active with these ones. The EAH-AZ60 are definitely designed for lifestyle activities over physical endeavours like running or working out. This is further confirmed by the lack of 'wings' to stabilise the headphones when in your ear, meaning if you do try to hit the running track, you might want to keep an eye out for any falling buds. That being said, we did find them to be fairly comfortable when in. Sure, they aren't as snug fitting as other high-end releases, but the adjusting tips allow you to customise your fit to make sure things are go smoothly.
Pairing them was easy as the Bluetooth connection is super strong, but in 2020, you'd expect nothing less. In terms of battery life, the Technics EAH-AZ70W are good for six and a half hours of playback time with active noise cancelling enabled, with two additional charges from the case scoring you a total of 19.5 hours of listening time. The quick charge feature is also a handy addition if you're running short on time allowing for 70 minutes of play time from 15 minutes of charge. It's not incredible by any stretch, but still a valid talking point.
One awesome addition on the Technics is the touchpad. Located on the brushed silver cap on the end of each earbud, the feature lets you skip songs, pause and play at will, but let's not lie; this thing is sensitive. It's worth being cautious with this as you will definitely knock it accidentally to begin with, but once you've got the hang of just how touch-sensitive the earbuds are, the feature becomes an all-important addition to the listening experience.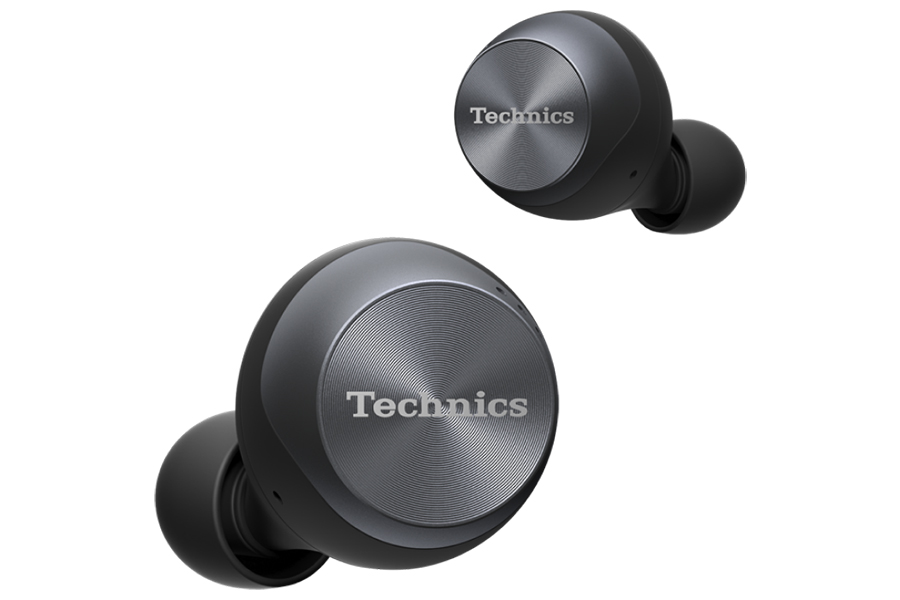 Sound Quality
At the end of the day, design and function are important, but sound quality is the key to success in the earbud game. With a rock, pop and electronic DJ heritage, the standards are set pretty high for Technics, and for the most part, the EAH-AZ70W got this right. Upping the standard 6mm driver to a 10mm, Technics has paid particular attention to balancing the bass with mid and high-frequencies, which for standard listening is a major improvement. The bass is noticeably deeper and more prevalent in quality productions, emphasising just how important that lower end of the frequency spectrum can be across genres.
While the standard equalisation more than satisfied our need for great listening, the EAH-AZ70W earbuds also have the added benefit of a personalised EQ setting. You can tailor your listening experience to better suit your chosen style of music, preferences or even just to better hear one instrument amongst a sea of others. It's a great addition, even if it's something you're unlikely to mess around with too much.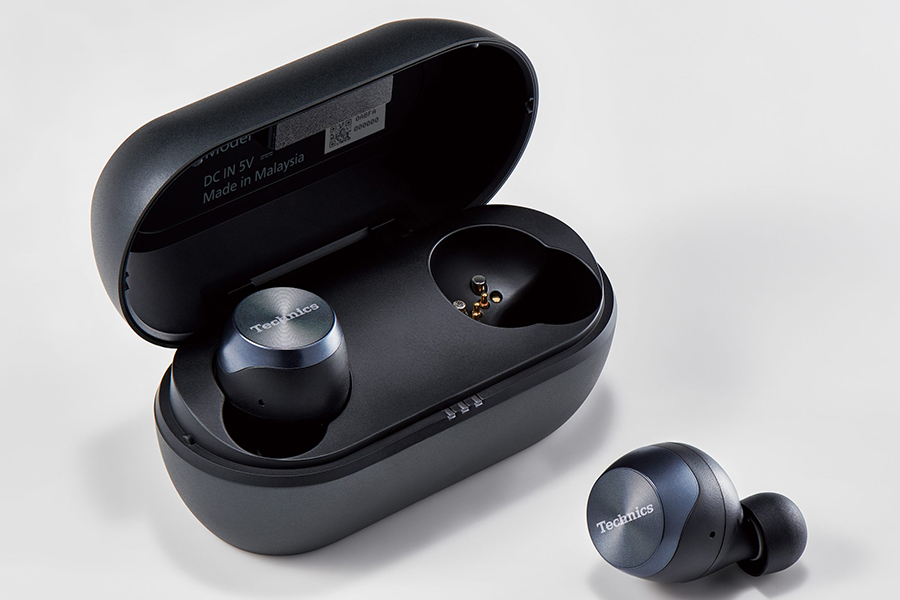 Noise Cancellation
By far the EAH-AZ70W earbuds' best feature is the Active Noise Cancellation. Technics has put some serious effort into making sure these headphones have a fully immersive experience, unimpeded by outside factors. For instance, testing these ones out in the office saw us completely immune to the distractions of the air-condition, street-noise or even our co-workers. Out on the road, the active noise cancellation definitely had us double checking whether the path was clear before stepping out onto the street. Truly, Technics has to be commended for its efforts in this department. With the exception of perhaps Sennheiser's Momentum, these earbuds have likely the best noise cancelling functionality we've seen for some time.
Our Take
Whatever your stance, you can't deny the Technics EAH-AZ70W are pricey at AUD$449, but the latest effort from Technics certainly packs a punch. With solid connectivity, decent sound quality and outstanding noise cancellation functionality, it's more than satisfied the critics. Being only an early introduction to the industry, you can expect Technics will build on this with future releases and we. for one, can't wait to see what they come out with.
You'll also like:
Bang & Olufsen Rings in the Year of the Tiger, Just Not With Everyone
Klipsch Teams Up With McLaren for F1 Style Performance
Belkin Gets Unique and Purpose-Driven for SOUNDFORM
Technics' EAH-AZ60 Earphones are Designed for the 'Work From Anywhere' Lifestyle