Huawei Watch GT 2 Pro review: Swiss-style Meets Hybrid Technology
The Huawei GT 2 Pro hits the mark on aesthetics and materials but as any watch lover understands, looks can sometimes be deceiving. When it comes to any watch it's what's on the inside that matters, and Huawei has directed the majority of its attention to creating the perfect companion for urban explorers. With key features such as two-week battery life, titanium and sapphire construction and a class-leading aesthetic it sounds like it's time to substitute the analogue watch for something a little 'smarter'.
Dimension: Ø 46.7 mm
Material: Titanium + Sapphire glass
Colour: Nebula Grey
Weight: 52g
Battery: 14 days for typical use, 5-6 with always-on display active.
Price: AU$499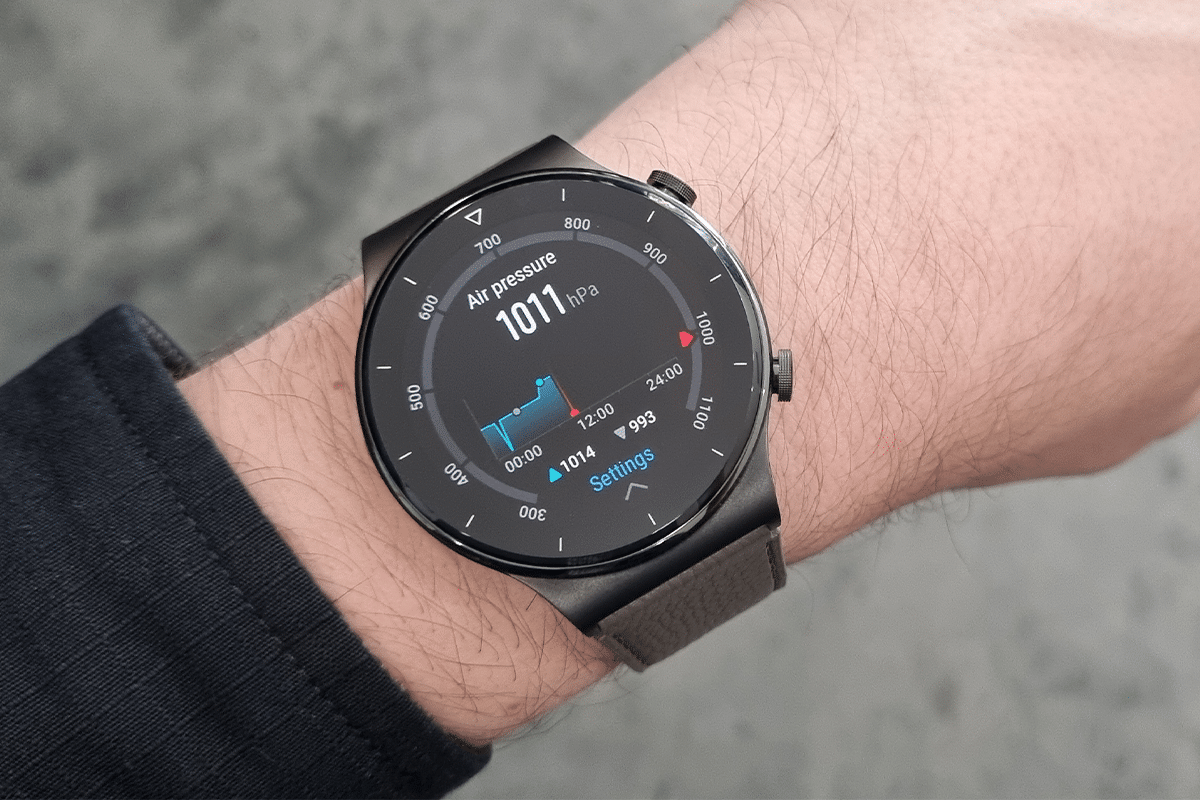 Open the box to the Huawei Watch GT 2 Pro, and you're immediately drawn to the beautiful titanium case and ever so slightly raised sapphire bezel. These are trademarks of the design and represent the premium market this tech-fueled wearable targets. The watch sits perfectly under a suit shirt, and first impressions were enough to convince us that substituting an analogue dress piece for something a little 'smarter' was sounding like a great idea. With over 200 watch faces to choose from, you might even find a face to match some of your favourite global watch brands.
While the features are abundant, the style is minimalist. You'll find two buttons on the right-hand side of the watch case. The lower button is customisable for quick access, and we found leaving it on the standard 'workout' mode the most convenient. The top button is fixed, bringing you to a menu of all the apps you have installed. It's a great navigation system that resembles many analogue watches on the market.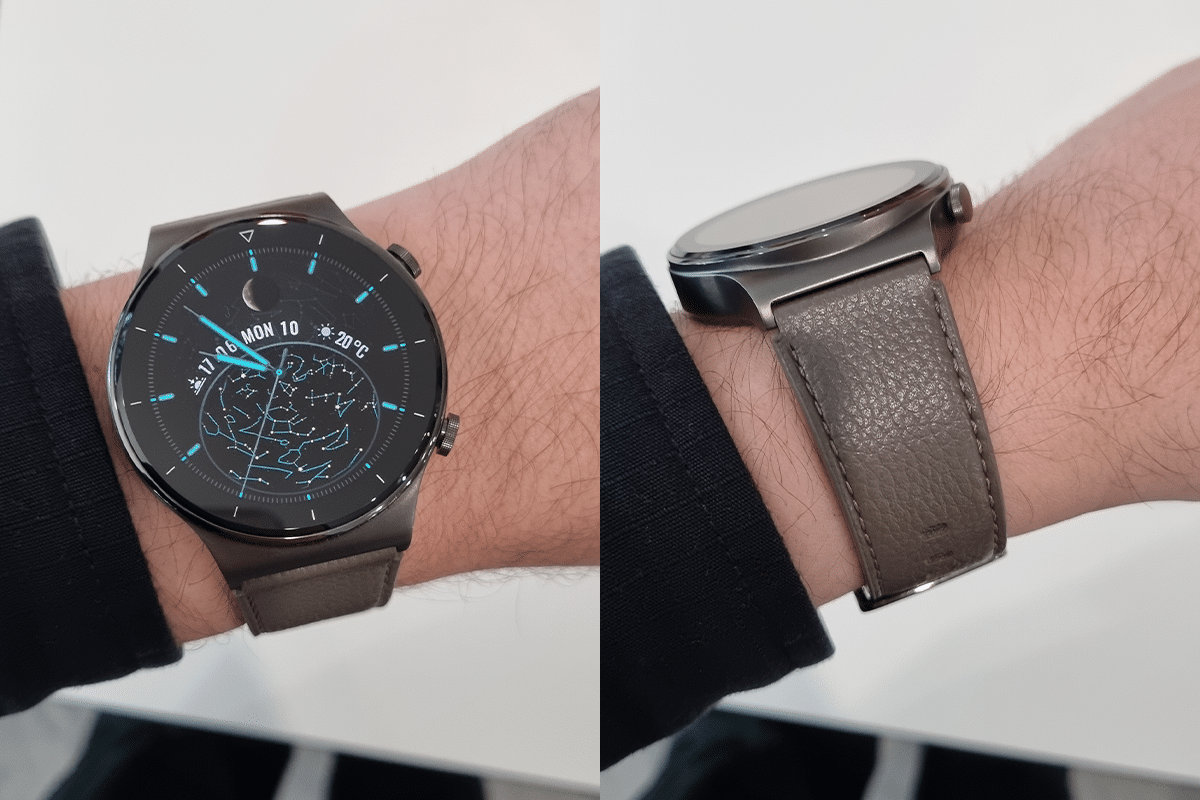 Take one look at the app menu and you'll know exactly what this watch is all about. Workout apps sit atop the menu followed by heart rate, Sp02 (blood oxygen), activity records, sleep, and then finally call log, contacts and music. The latter of which is where the GT 2 Pro shines, natively storing mp3 files for on the go listening in situations you don't want to bring your phone.
This was the most impressive aspect of the watch for us. When exercising, you don't necessarily want to carry your phone around with you, and the Huawei Watch GT 2 Pro has the ability to partially replace your mobile phone in situations where you don't want to carry the extra weight. This is best showcased within the 'route back' mode where the watch uses its advanced combination of native GPS and GLONASS satellites to route you back to the start of the trail. And while you should always carry a map, this adds another level of safety for those who regularly explore.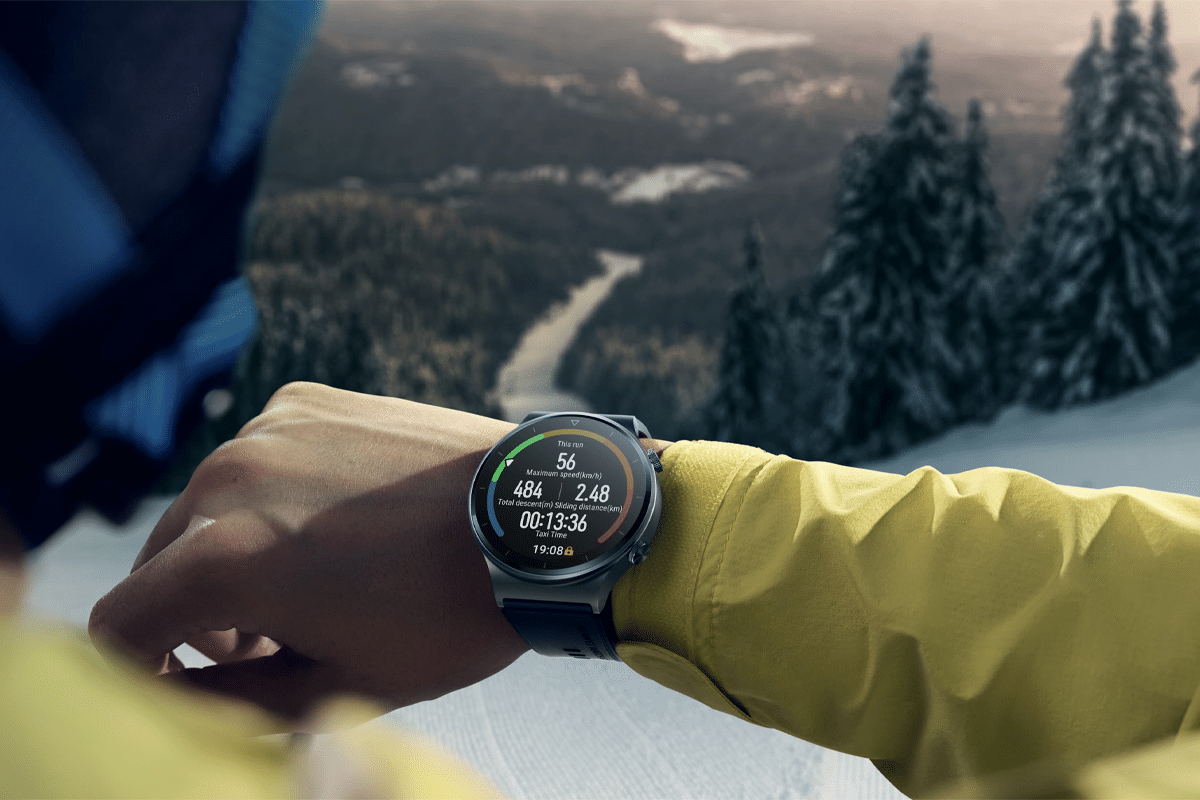 Out of the 100 odd workout modes you can select from, which includes a 'golf' mode that analyses your swing with accelerometers, you'll find 17 modes with advanced tracking features. In reality, most people won't be using the watch in extreme fitness scenarios but there's no reason you couldn't. And that's what this watch is all about, it does almost everything you ask of it without any devastating compromises. Yes, you'll lose certain data-sharing features if you don't have a Huawei phone. But that's par and the course for whatever operating system umbrella you choose to stand under.
Ultimately, what drew us to the watch in the first place was the style and clean aesthetic. The device shows that smartwatches don't have to look 'techy' and that's a great sign for those who aren't interested in a product that is all function and no form. Combine this with a battery life of two weeks and you have a seriously competitive device that demands attention for its features and draws eyeballs for its looks.
You'll also like:
40 Best Minimalist Watches for Men
Patek Philippe Nautilus Green Revamps a Dying Breed
The Longines Avigation BigEye Takes Off in Titanium with a Blue Petrol Dial