2017's Best Selling Books
In the age of endless television, immersive gaming platforms and omnipresent music, books not only survive, they thrive. For proof, look no further than the list of 2017's best selling books, which includes rising stars and mainstay authors alike. Whether it's fiction, non-fiction, self-help or how-to, you'll find that 2017 offered no shortage of incredible titles. Also included on the list is the 2018 entry Fire and Fury, a scathing insider account of Trump's first year in the white house. Otherwise, expect mysteries, romances, biographies, cookbooks and a masterclass on not giving a f*ck. It's all here, just waiting for you to discover it, thereby empowering yourself in the process. So ditch the VR headset and pick up one of 2017's best selling books today. Your brain will be happy you did.
---
You'll also like:
Van Life: Your Home on the Road by Foster Huntington
America: The Cookbook – A Culinary Road Trip Through the 50 States
The Swiss Army Knife Book: 63 Outdoor Projects

Fiction
Long before the first movie ever debuted, folks escaped the grind of everyday life by burying their heads in the nearest novels. Once immersed, each reader was introduced to cultures, environments, characters and adventures that he or she might not have theretofore known existed. Centuries later, the power of fiction lives on, as evidenced by a healthy list of 2017 bestsellers. Topping the list is The Woman in the Window, the debut thriller from A.J. Finn. Also included are the latest works from familiar names like Danielle Steel, Dan Brown and John Grisham. Last but not least are titles like Stephen King's It and Margaret Atwood's The Handmaid's Tale, which were published in the 1980s, but have come soaring back for obvious reasons. Read on for the full top 20:
1. The Woman in the Window by A.J. Finn – In the spirit of Hitchcock, Finn weaves a deft tale about a depressed shut-in who thinks she witnesses a horrible crime.
2. Fall From Grace By Danielle Steel – Legendary author Danielle Steel continues her seemingly endless hot streak with the story of Sydney Wells, a devoted wife whose life gets uprooted after the sudden death of her husband.
3. Origin by Dan Brown – Dan Brown, the best-selling author of The Da Vinci Code, brings iconic professor Robert Langdon back for his fifth adventure, this one involving a tech billionaire whose discovery might change mankind forever.
4. Little Fires Everywhere by Celeste Ng
5. The Rooster Bar by John Grisham
6. Sing, Unburied, Sing by Jesmyn Ward
7. A Gentleman in Moscow by Amor Towles
8. The People vs Alex Cross by James Patterson
9. Iron Gold by Pierce Brown
10. The Handmaid's Tale by Margaret Atwood
11. The Sun and Her Flowers by Rupi Kaur
12. Milk and Honey by Rupi Kaur
13. Ready Player One by Ernest Cline
14. IT by Stephen King
15. Harry Potter and the Sorcerer's Stone by J.K. Rowling
16. Diary of a Wimpy Kid: The Getaway by Jeff Kiney
17. Harry Potter and the Prisoner of Azkaban: The Illustrated Edition by J.K. Rowling
18. Turtles All the Way Down by John Green
19. Oh, the Place You'll Go by Dr. Seuss
20. Darker: Fifty Shades Darker as Told by Christian by E.L. James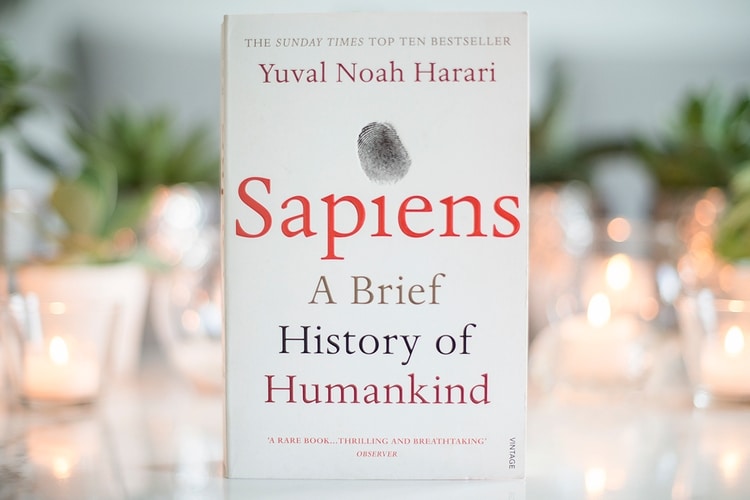 Non-Fiction
Just as strong as humanity's collective pursuit of escape is our perennial thirst for knowledge. Enter the best-selling non-fiction books of 2017, each one showing that reality is sometimes the best story of them all. Grabbing the number one spot is Sapiens: A Brief History of Humankind by Yuval Noah Harari, which dives into all the evolutionary and historical events that brought us up to this point in time. Elsewhere on the list you'll find political exposes, voluminous biographies, an astrophysics primer and one man's personal experiences with the American working class. Here are the top 12:
1. Sapiens: A Brief History of Humankind by Yuval Noah Harari – A favorite read among world leaders and tech billionaires, this book goes back 100,000 years, to when there were no less than six different species of humans. What happened to the other five, you might ask? Read the book to find out.
2. Obama: An Intimate Portrait by Pete Souza – It seems like ages ago that the well-spoken and even-keeled Barack Obama was president of the United States. Relive the glory days by way of striking photography and unforgettable stories in this book by former white house photographer Pete Souza.
3. Hillbilly Elegy: A Memoir of a Family and Culture in Crisis by J.D. Vance – J.D. Vance, a Yale graduate and former marine, explores the American working class as it struggles to adopt middle class values in a modern world.
4. What Happened by Hillary Rodham Clinton
5. Born a Crime by Trevor Noah
6. Leonardo da Vinci by Walter Isaacson
7. Fire and Fury by Michael Wolff
8. I Can't Make This Up by Kevin Hart
9. All American Murder: The Rise and Fall of Aaron Hernandez by James Patterson & Alex Abramovich
10. Astrophysics for People in a Hurry by Neil deGrasse Tyson
11. Giant of the Senate by Al Franken
12. Alexander Hamilton by Ron Chernow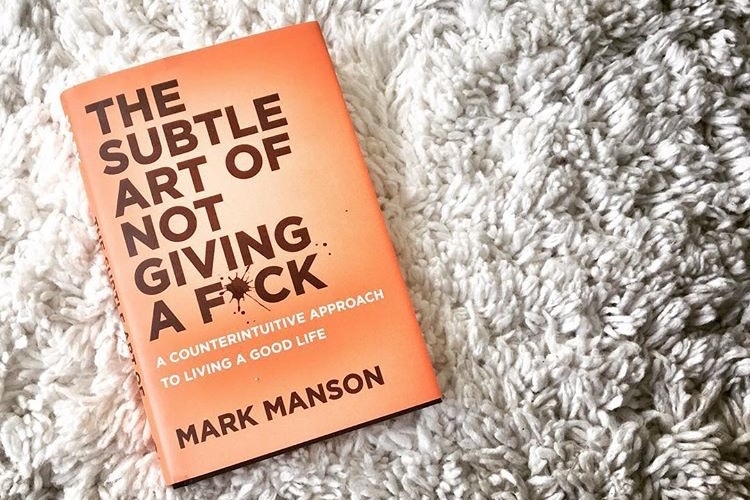 Advice, How-To's and Self-Help
Truth be told, you can probably use a little guidance every now and then. Sure, you can turn to your friends and family for advice, but what do they know? See what the experts have to say instead by scoping some of the best-selling self-help books of 2017. At the top of the list is The Subtle Art of Not Giving a F*ck by Mark Manson. The book makes good on its name by teaching you not to let everyday annoyances kill your vibe. Otherwise, the list is replete with killer recipes, sound financial advice and more. Here are the top 14:
1. The Subtle Art of Not Giving a F*ck by Mark Manson – In today's overly sensitive social climate, it's all too easy to let the little things bring you down. Manson asks that you not give a f*ck instead, and even shows you how.
2. You Are a Badass at Making Money: Master the Mindset of Wealth by Jen Sincero – Sincero's guide goes big on humour and motivation to ensure you're every bit the financial badass you've always aspired to be.
3. The Five Love Languages: The Secret to Love that Lasts by Gary Chapman –  Chapman's accessible book will keep your love life inspired and exciting for a long time to come.
4. The Whole30 Fast & Easy Cookbook by Melissa Hartwig
5. Principles: Life and Work by Ray Dalio
6. Rise and Grind: Outperform, Outwork and Outhustle Your Way to a More Successful and Rewarding Life by Daymond John & Daniel Paisner
7. Braving the Wilderness: The Quest for True Belonging and the Courage to Stand Alone by Brene Brown
8. Make Your Bed: Little Things That Can Change Your Life…and Maybe the World by William H. McRaven
9. The Wisdom of Sundays: Life-Changing Insights from Super Soul Conversations by Oprah Winfrey
10. How To Win Friends and Influence People by Dale Carnegie
11. 5 Ingredients – Quick and Easy Food by Jamie Oliver
12. A Life Beyond Amazing: 9 Decisions That Will Transform Your Life Today by David Jeremiah
13. The Power of Habit: Why We Do What We Do in Life and Business by Charles Duhigg
14. Outliers: The Story of Success by Malcolm Gladwell