This Exclusive Ernest Hemingway Book Collection is a No-Nonsense Classic
Whether you own a book or not, you've undoubtedly heard of Ernest Hemingway. As one of the greatest novelists of the 20th Century, Hemingway delighted readers with a straightforward, no-nonsense style. His collection of work paved the way for a generation of writers who followed in his footsteps or as he called, the Iceberg Theory. Now you too can experience the greatness from ten of his classic novels including The Old Man and The Sea and For Whom the Bell Tolls.
You'll also like:
Lair: Homes & Hideouts of Movie Villains
You Can Download 300K Free Books from New York Public Library's App
The Jewish-Japanese Sex & Cook Book and How to Raise Wolves
Exclusive to Uncrate, this collection of literary masterpieces will set you back US$475. For that premium price, you'll receive Hemingway's arguably most classic work, designed with the author's iconic signature and all-black jackets. Whether you have a bookshelf or just a stack in the corner, this collection is sure to stand out and catch a few eager eyes.
Published by Hemingway's original publisher Scribner Classics, each of the ten books are still produced to this day. If you've been reading at the 12th-grade level since the moment you picked up a book, or if you're just after some classic tales from yesteryear, then this 10 Book Set collection is a fantastic purchase for any book nerd. If you've never read Hemingway, then hell why not get all the classics in one go.
Visit the Uncrate website now to take a literary journey through a collection of the best work from the one and only Ernest Hemingway.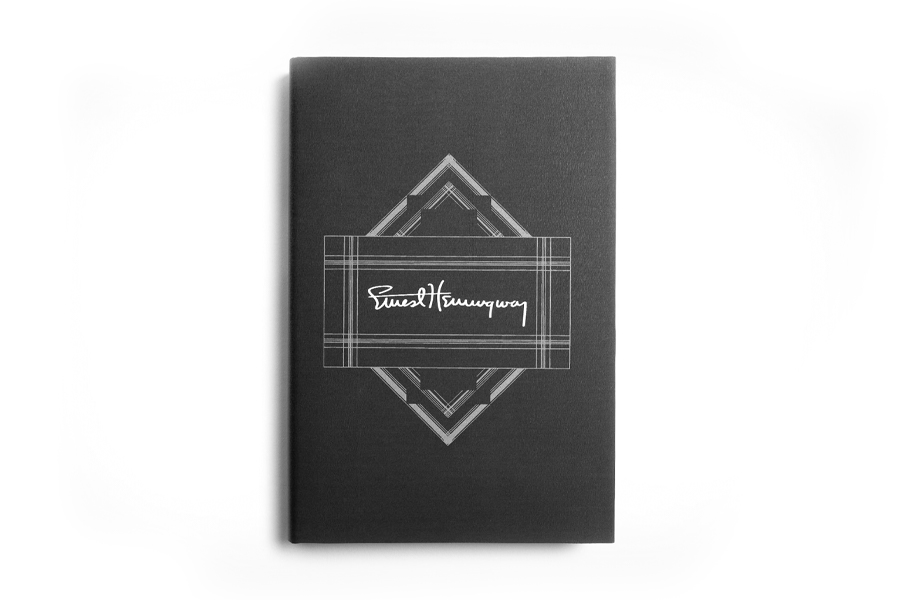 You'll also like:
Lair: Homes & Hideouts of Movie Villains
You Can Download 300K Free Books from New York Public Library's App
The Jewish-Japanese Sex & Cook Book and How to Raise Wolves