10 Best Libraries in Melbourne for Every Kind of Book
In the heart of Melbourne, public libraries have undergone a renaissance, emerging as contemporary hubs of knowledge, technology, and relaxation. Gone are the days when they were just silent repositories of books, enveloped in a hushed ambience. Today, Melbourne's top libraries are a blend of modernity and tradition. They offer not just an expansive range of books, but also cutting-edge facilities like high-speed WiFi and state-of-the-art recording studios. These libraries have become urban oases, especially during the scorching summer months, providing a cool, air-conditioned retreat for locals and tourists alike. Experience the magic this weekend, and discover why Melbourne's libraries are more than just bookshelves—they're dynamic centres of culture and community.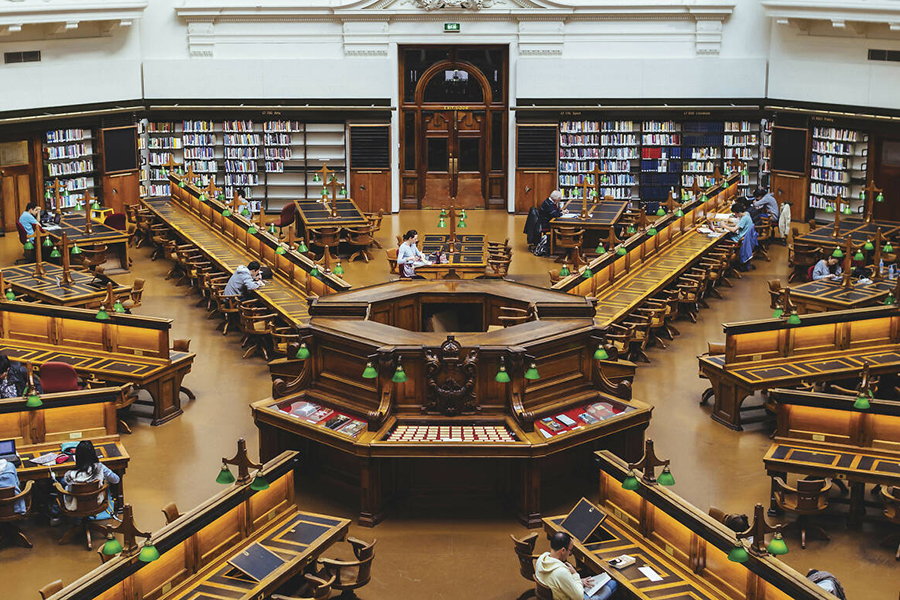 1. State Library of Victoria
The most extravagant library in Melbourne is the cultural landmark, the State Library of Victoria. Established in 1856, this library is perfect for work or play. Alongside their generous array of seating options (check out the light-filled La Trobe Reading Room, 6 floors with a huge domed ceiling!), they also offer free WiFi, printing services, art exhibitions, and even a cafe. There's a bookshop on site too, so snag a few of your favourite books and start your own collection at home!
Address: 328 Swanston St, Melbourne VIC 3000
Phone: +61 (03) 8664 7000″>(03) 8664 7000
Opening hours: Mon-Sun 10am-1.30pm, 2.30-6pm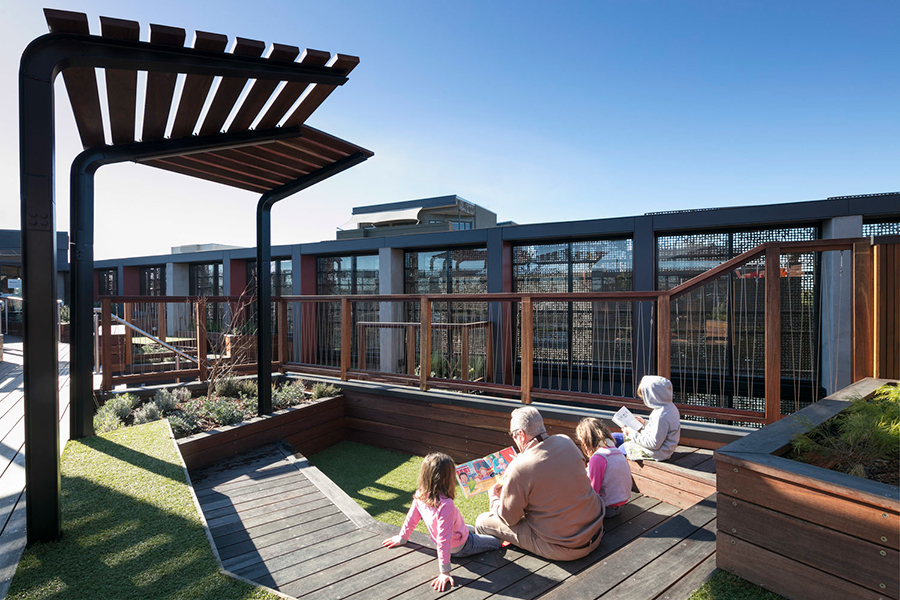 2. Bargoonga Nganjin North Fitzroy Library
Bargoonga Nganjin, meaning 'gather everyone' in Woiwurrung, the language of the Wurunjuri people, opened in 2017 in North Fitzroy. The facility offers digital literacy programs for adults and regular children's storytime sessions for the little ones. They are also well known for their extensive programs of creative events, including author talks, film screenings, and live music performances. Probably the best place for some quiet reading is on top of the building on the dedicated rooftop garden. Make yourself at home amongst the greenery and read a book whilst breathing in the fresh air on a glorious sunny day.
Address: 182-186 St Georges Rd, Fitzroy North VIC 3068
Phone: 1300 695 427
Opening hours: Mon-Fri 10am-5pm, Sat 10am-4pm
Bargoonga Nganjin North Fitzroy Library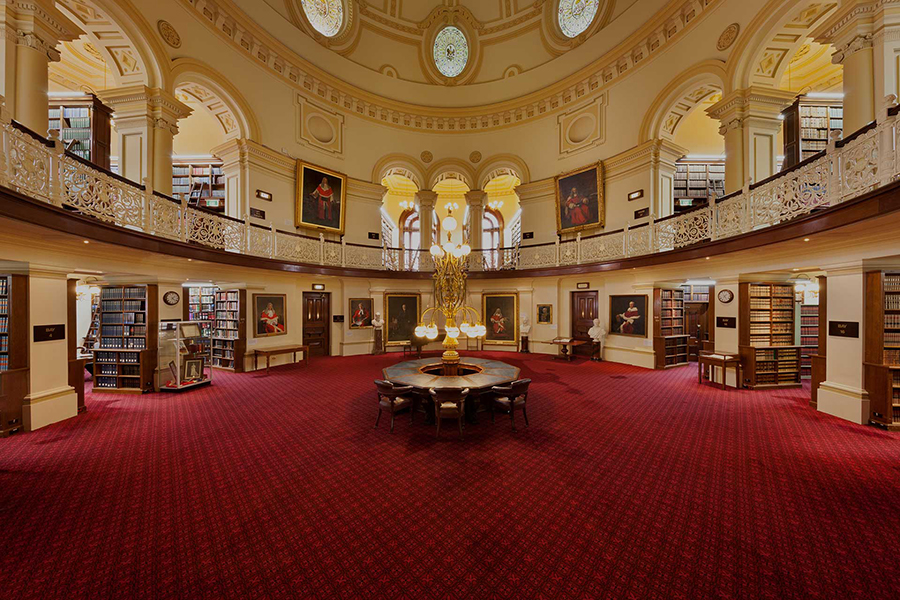 3. Law Library of Victoria
The Law Library of Victoria is an impressive historic library offering exclusive access to a huge volume of modern legal resources. Unfortunately, you can't borrow books as a member of the public, but the library itself, housed in William Street's legal district, is so beautiful it's definitely worth a visit. The books fill the shelves from floor to ceiling, and retrieving books from old school wooden ladders is all part of the fun!
---
Featured Video from Man of Many
---
Address: 210 William St, Melbourne VIC 3000
Phone: +61 (03) 8600 2009
Opening hours: Mon-Thurs 8am-6pm, Fri 8am-5pm
You'll also like:
22 Best Bookstores in Melbourne
Victoria's Library Has 19,000 Free Ebooks for Download
15 Best Self Help Books For Men to Add to Their Reading List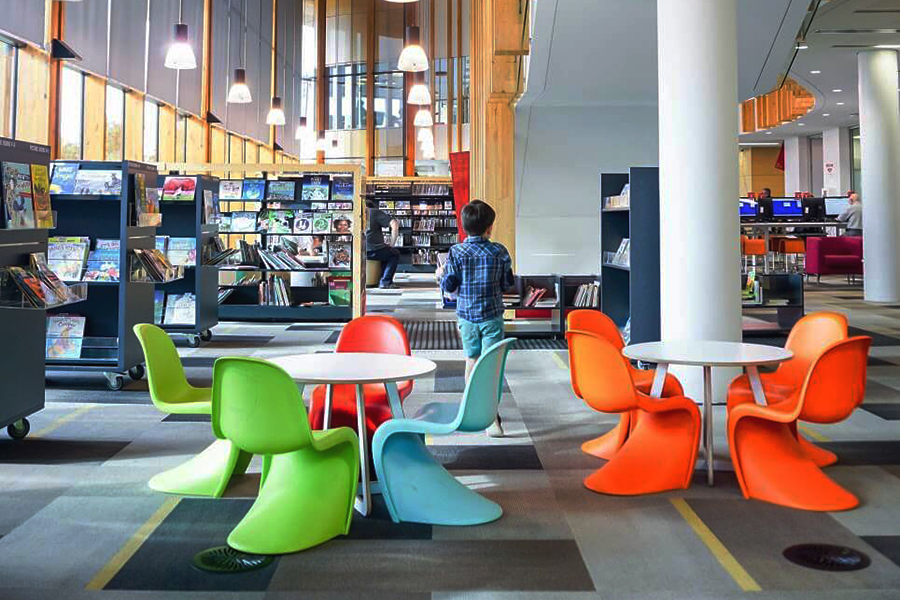 4. Melton Library
Melton Library is modern and spacious, featuring an incredible amount of over-sized timber beams and expansive floor-to-ceiling windows. Recording and editing studios are available for hire and there's also a theatre auditorium and a dedicated chill-out lounge for teens. The library was the first in Australia to be awarded a five-star Green Star rating for environmental sustainability and they even have their own adjoining cafe, CommuniTea next door!
Address: 31 McKenzie St, Melton VIC 3337
Phone: +61 (03) 9747 5300
Opening hours: Mon-Thurs 8.30am-8pm, Fri 8.30am-5.30pm, Sat 10am-4pm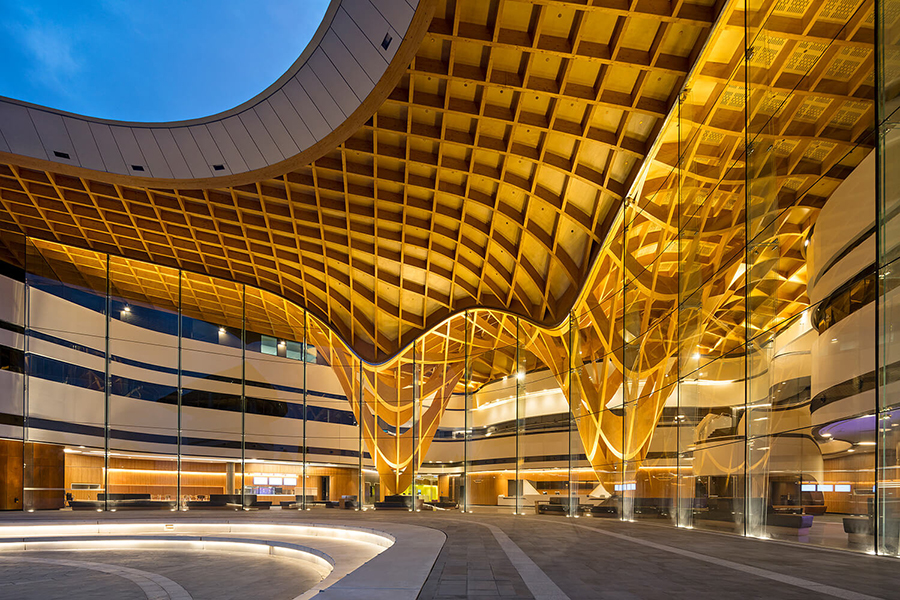 5. Bunjil Place Library
Nestled in the heart of Melbourne's eastern suburbs, you'll find the award-winning Bunjil Place Library. The building is spread over three levels and is famous for its spacious design, housing its own unique digital games area, amphitheatre, and an open-air reading garden. This library really caters to so much more than a love of books and you'll be amazed by the awe-inspiring architecture and contemporary design of the stunning light-filled building.
Address: Bunjil Place, Patrick NE Dr, Narre Warren VIC 3805
Phone: 1800 577 548
Opening hours: Mon-Fri 9am-9pm, Sat-Sun 10am-4pm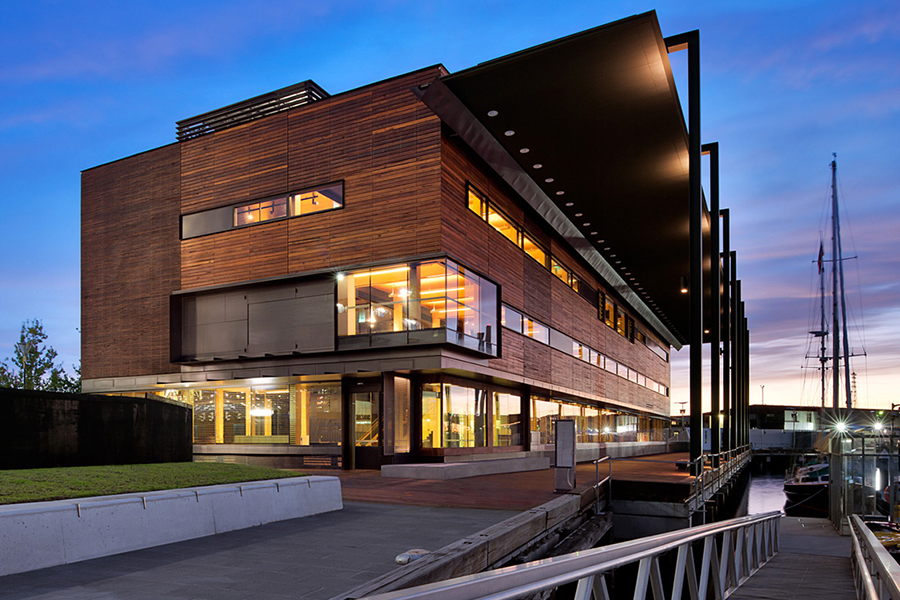 6. The Library at the Dock
The Library at the Dock is home to over 200,000 books and spectacular waterfront views and is a social community hub full of state-of-the-art facilities. Here you'll find professional editing suites, recording studios, and practice rooms and if you're tired of working at the office you can even book a space here for client meetings. It is also one of the best libraries in Melbourne for exhibitions and free workshops and they even hold community events and lunchtime concerts. Don't forget to check out their ventilated green terrace for table tennis, yoga, and even movie screenings.
Address: 107 Victoria Harbour Promenade, Docklands VIC 3008
Phone: +61 (03) 9658 9998
Opening hours: Mon-Tues 10am-4pm, Weds 12-6pm, Thurs-Fri 10am-4pm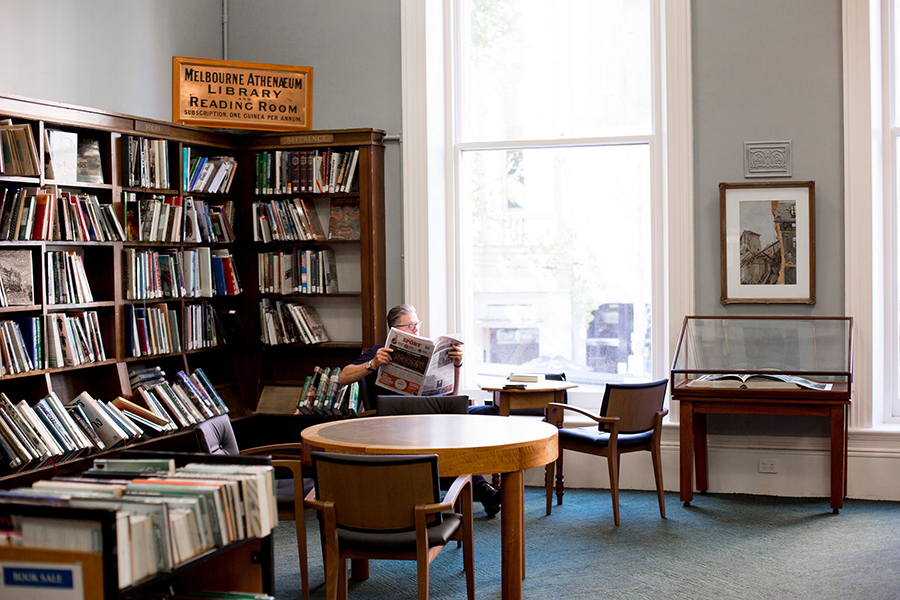 7. Melbourne Athenaeum Library
Want to feel like a member of a private club? Founded in 1839, the Melbourne Athenaeum Library is housed above the Atheneum Theatre on Collins Street. The building was once home to Victoria's first art gallery but today the library here is like a secret reading room above the city. The library offers annual subscriptions (for a modest fee) for exclusive access to its art and culture hub and its extensive collection of over 30,000 books! With visits and performances throughout the years from legendary literary icons such as Mark Twain and theatre performances from Sir Laurence Olivier, you will certainly be in the highest of company.
Address: 188 Collins St, Melbourne VIC 3000
Phone: +61 (03) 9650 3100
Opening hours: Mon-Tues 10am-6pm, Weds 10am-8pm, Thurs-Fri 10am-6pm, Sat 10am-4pm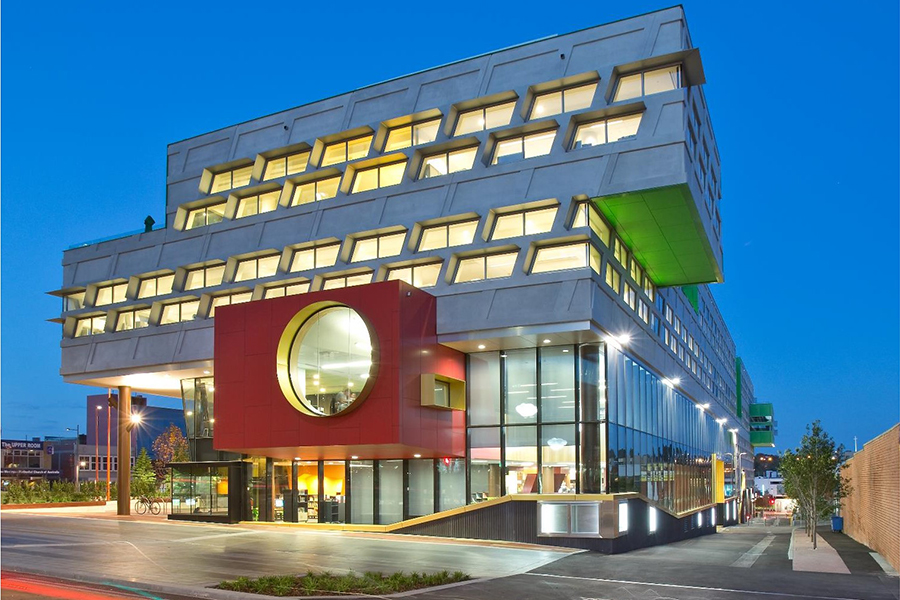 8. Greater Dandenong Library
With bean bags and cute kids-sized furniture in the kids' room and a floor to ceiling light-filled window in the main room, Greater Dandenong Library offers something for everyone. But it's not just books and study spaces, there's plenty of educational programs on offer here too, from technology classes to creative workshops, and best of all, becoming a member is free! There's another branch in Springvale and an additional virtual branch online that offers 24/7 access for your round the clock needs.
Address: 225 Lonsdale St, Dandenong VIC 3175
Phone: +61 (03) 8571 1000
Opening hours: Mon-Fri 10.30am-6pm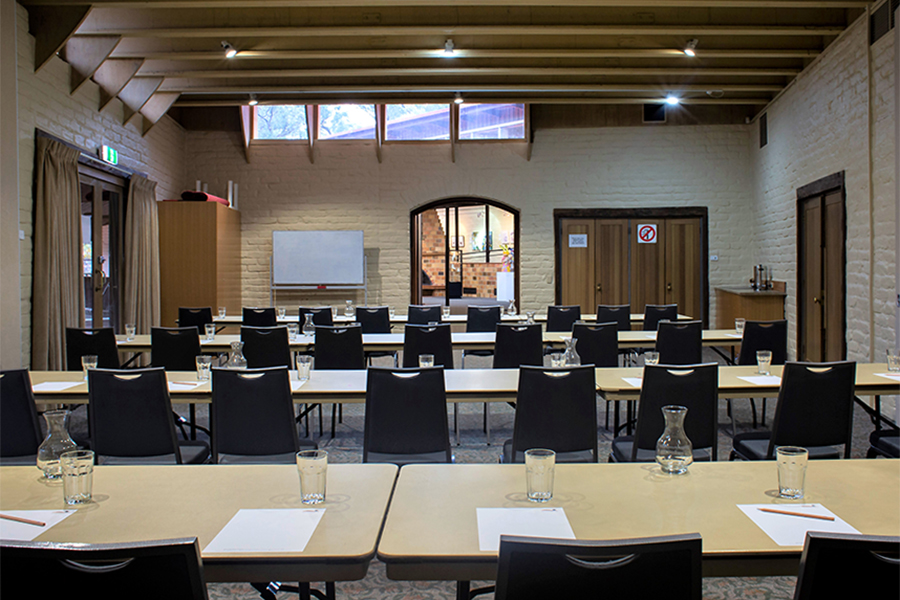 9. Eltham Library
What's not to love about the heritage-listed Eltham Library? The award-winning site is surrounded by parklands and local cafés and the library boasts a reading garden and dedicated children's room. The indoor reading lounge has a homely, snug feel and even has a fireplace for the winter months! It really is a home away from home here and the community spirit here is electric. There's even art exhibitions shown throughout the year, showcasing work from local artists and language programs for local residents.
Address: Panther Pl, Eltham VIC 3095
Phone: +61 (03) 9439 9266<
Opening hours: Mon-Thurs 10am-8.30pm, Fri-Sat 10am-5pm, Sun 1-5pm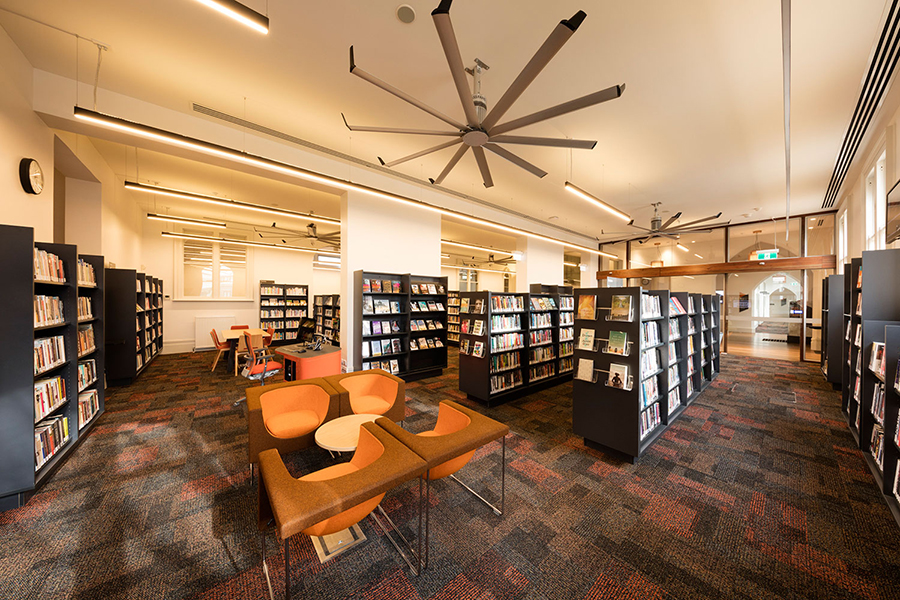 10. Kathleen Syme Library and Community Centre
The restored 139-year-old Kathleen Syme building in Carlton has been recently transformed into a one-of-a-kind creative, community learning space. The library is home to a collection of over 40,000 items of books, CDs, and DVDs in many languages, including Chinese, Japanese and Korean. The library also offers a recording studio and a cafe, serving delicious coffee from the Wild Timor Coffee Co, but the best thing about the Kathleen Syme Library and Community Centre is Oculus Rift – Immerse yourself in the world of virtual reality enabling visitors to experience new virtual worlds through the high-tech headsets!
Address: 251 Faraday St, Carlton VIC 3053
Phone: +61 (03) 9658 7300
Opening hours: Mon-Tues 10am-4pm, Weds 12-6pm, Thurs-Fri 10am-4pm
Kathleen Syme Library and Community Centre
You'll also like:
22 Best Bookstores in Melbourne
Victoria's Library Has 19,000 Free Ebooks for Download
15 Best Self Help Books For Men to Add to Their Reading List
General FAQs
Are there any libraries in Melbourne CBD
Melbourne State library is probably the grandest and largest library in Melbourne CBD. It is a cultural landmark and a great place to visit for the architecture alone. You'll also find City Library and the Law Library of Victoria in Melbourne's CBD.
Where's the University of Melbourne Library
The Melbourne University Library is one of the busiest in Australia, operating in more than a dozen locations across several campuses.
---
Featured Video from Man of Many