10 Mouth-Watering Cookbooks For Men Who Love Meat
No carnivore's kitchen is complete without at least a few meat-eater cookbooks. And not just any meat-eater cookbooks, but the best cookbooks for men we could find. Within these pages, you'll discover a wondrous array of meat-centric recipes, courtesy of pitmasters, butchers, hunters, and world-famous chefs. Also featured are tons of pointers on how to find the right cut or properly smoke meat, so that you can become a true master of your culinary domain.
If you're getting as hungry as we are, you're in the right place. We thus present 10 mouth-watering cookbooks for men who love meat. Pick up a few and invite us over for dinner so we can monitor your progress. We'll bring the beer.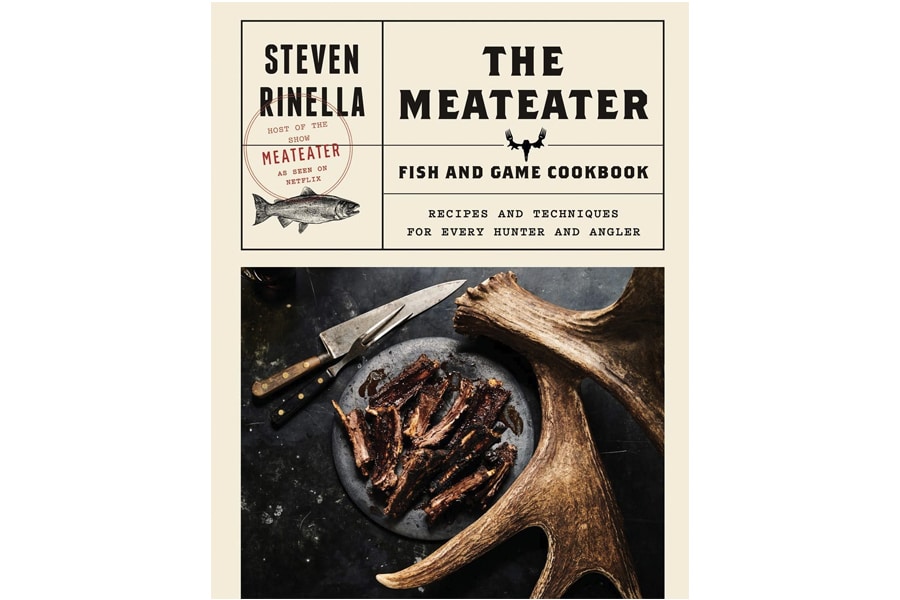 1. The MeatEater Fish and Game Cookbook: Recipes and Techniques for Every Hunter and Angler
You might recognise the name Steven Rinella from his popular "MeatEater" show and podcast. Needless to say, this hunter knows a thing or two (or a hundred) about both catching and cooking meat. Whether you're heading into the bush with your mates or embarking on a fishing trip, Rinella's popular cookbook will help you make the most out of your fresh kill. In it, you'll find everything from butchering methods to delicious recipes. Yum.
Author: Steven Rinella
Publisher: Random House
Formats: Kindle; Hardcover; Spiral-bound
Price: from $7.99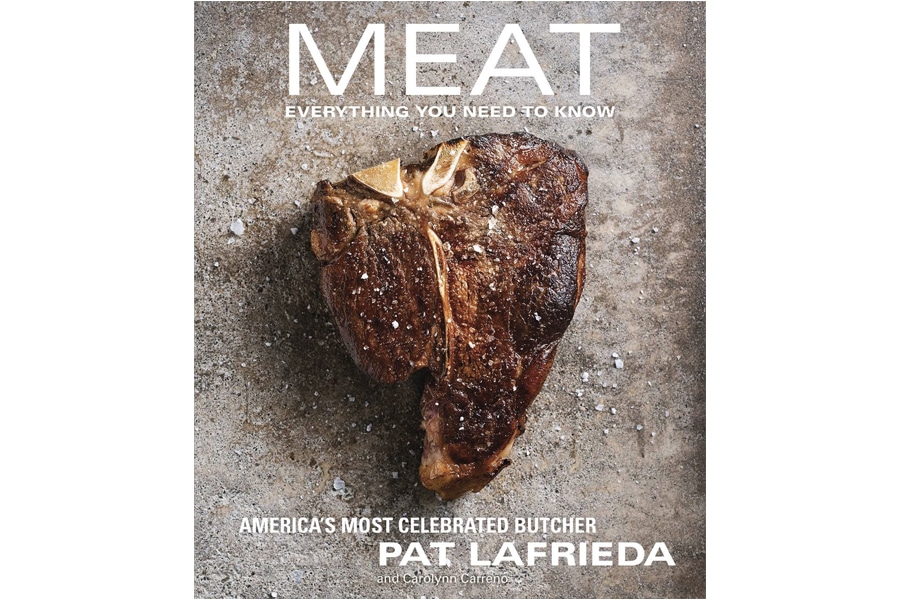 2. Meat: Everything You Need to Know
Third-generation butcher and meatpacking business owner Pat LaFrieda is the man behind this best-selling cookbook for meat-eaters. A bona fide authority on the subject, LaFrieda dispenses with 75 lip-smacking recipes, a number of which come from New York's greatest living chefs. Thanks to step-by-step photographs, you can quite literally do everything by the book. Also featured are personal stories of life in the meatpacking business, along with choice tidbits of sound advice, such as which cuts to buy at the supermarket. Your palate will thank you.
Author: Pat LaFrieda
Publisher: Atria Books
Formats: Kindle; Hardcover; Textbook Binding
Price: from $19.99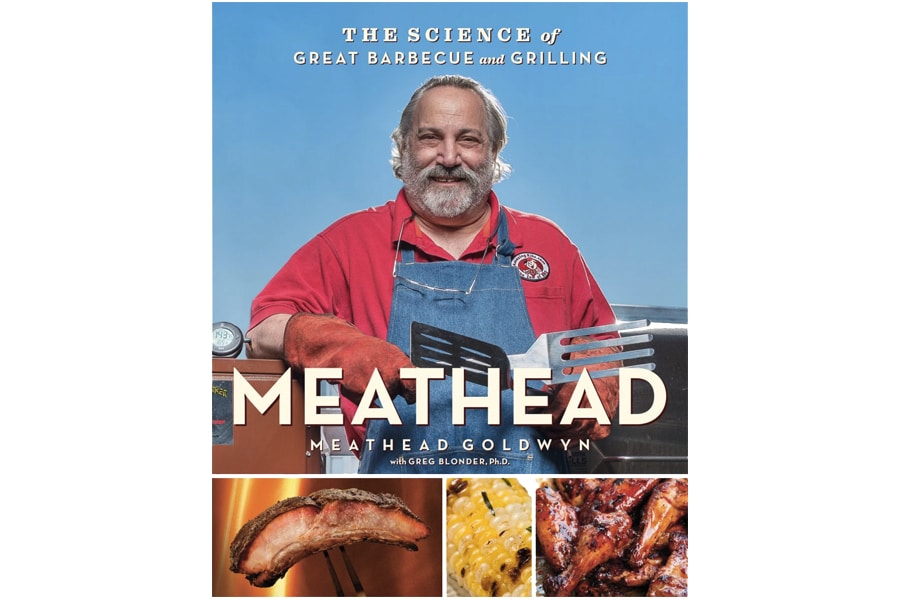 3. Meathead: The Science of Great Barbecue and Grilling
Some might call grilling an art form, but "barbecue whisperer" Meathead Goldwyn prefers to think of it as an exact science. His eponymous cookbook for men is, therefore, a testament to the physics of great food. With help from physicist and food scientist Prof. Greg Blonder, PhD, Meathead doles out essential pointers and dispels a number of grilling myths. Your weekend barbie will never be the same.
Author: Meathead Goldwyn
Publisher: Rux Martin/Houghton Mifflin Harcourt
Formats: Kindle; Hardcover
Price: from $14.99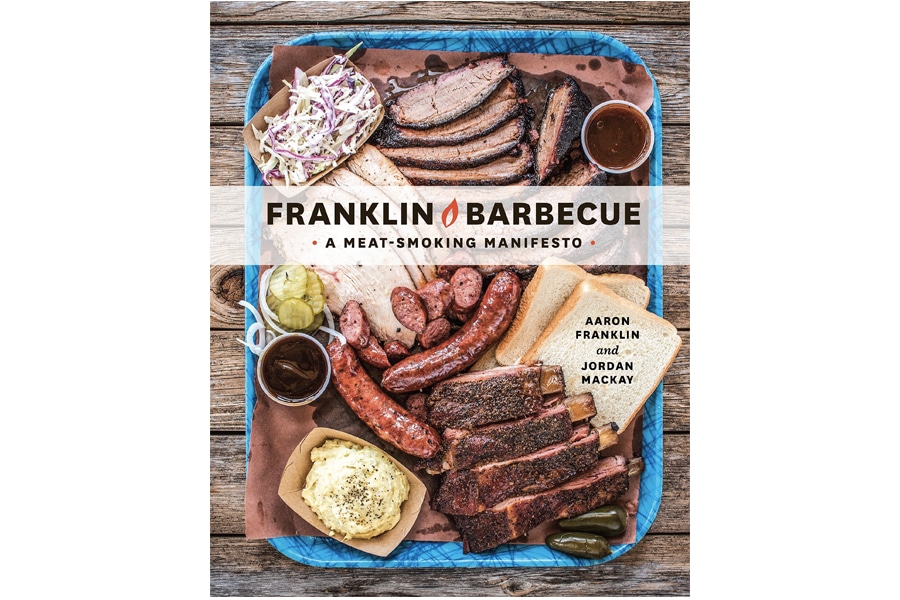 4. Franklin Barbecue: A Meat-Smoking Manifesto
Aaron Franklin is easily among the world's foremost pitmasters, with a successful Texas barbecue joint and slew of awards to show for it. In his debut cookbook, Franklin and co-author Jordan Mackay share the secrets of their craft. You'll be smoking your meat like a master and then some.
Author: Aaron Franklin, Jordan Mackay
Publisher: Ten Speed Press
Formats: Kindle; Hardcover
Price: from $15.99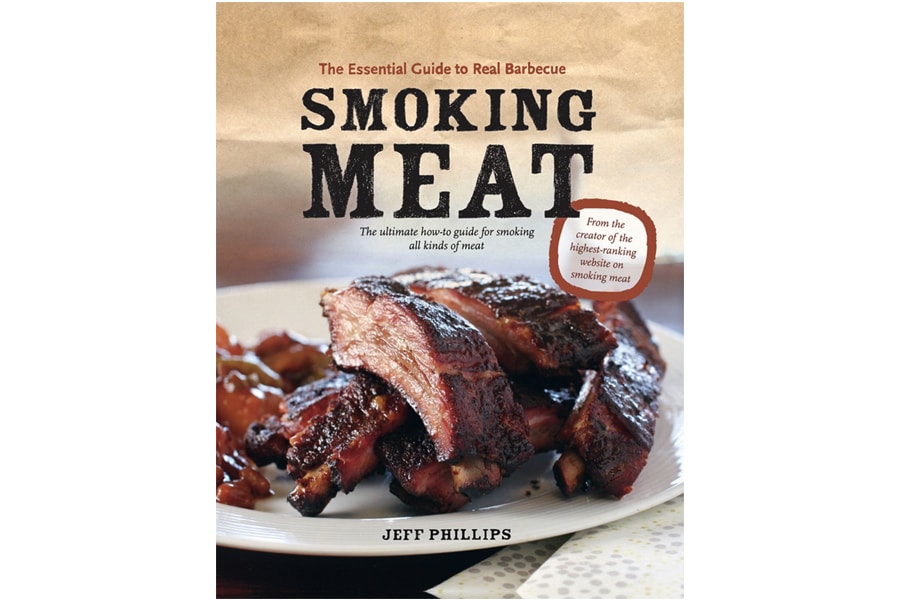 5. Smoking Meat: The Essential Guide to Real Barbecue
Still looking for more pointers on how to smoke the best meat? By all means, pick up this best-selling cookbook from Jeff Phillips, creator of the world's highest-ranking website on smoking meat. It takes you step-by-step through the science of 'smokeology,' and delivers a swath of mouthwatering recipes. This one's essential, indeed.
Author: Jeff Phillips
Publisher: Whitecap Books
Formats: Kindle; Paperback
Price: from $11.49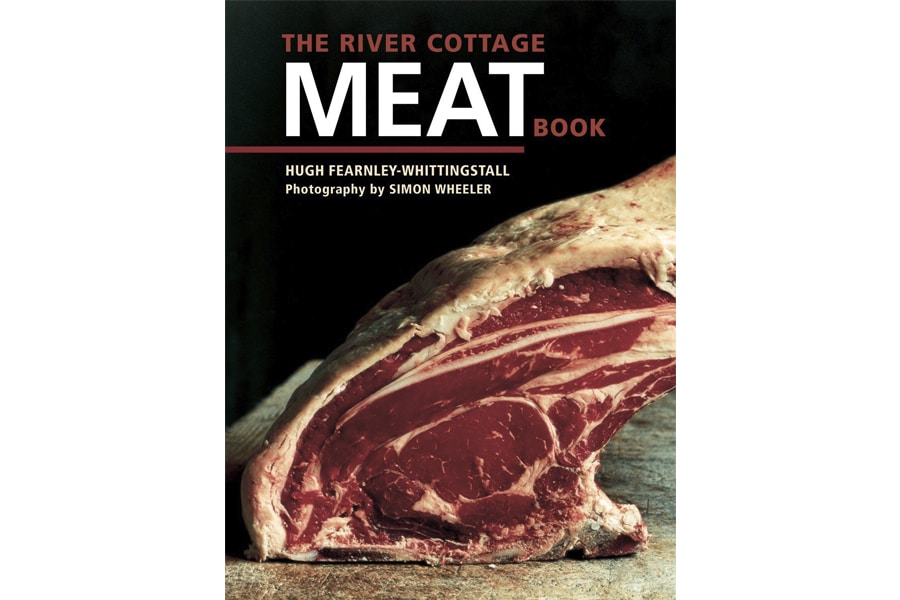 6. The River Cottage Meat Book
What was once an underground cookbook in the UK has been retailored for American chefs. Surely, we Aussies can also pick up a thing or two from this meat-centric manifesto. Divided into sections, it will help you locate, store, and cook high-quality and sustainable meat. Consider it a practical guide to your favourite (or second-favourite) practice.
Author: Hugh Fearnley-Whittingstall
Publisher: Ten Speed Press
Formats: Hardcover; Paperback
Price: from $19.98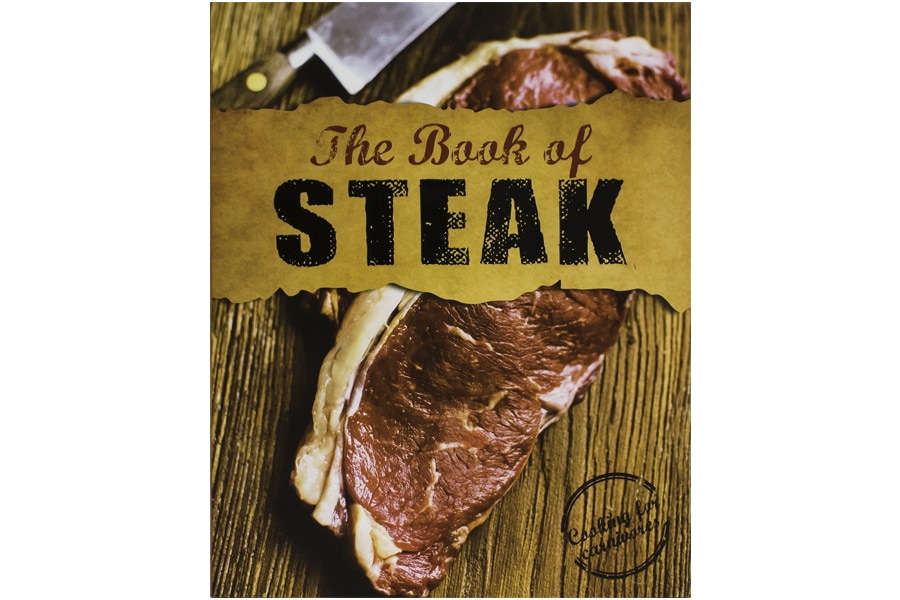 7. The Book of Steak: Cooking for Carnivores
Offering a tasty take on classic steak dishes, this manly meat-eater cookbook provides a meal for every occasion. In these pages, you'll discover slow-cooked brisket with a spicy dry rub, beef carpaccio, tri-tip steak with spiced marinade, and so much more. It's all laid out in a straightforward fashion and brought to life by way of vivid photography. Get one for yourself and one for the meat-lover in your life.
Author: Robin Donovan
Publisher: Parragon Books
Formats: Hardcover
Price: from $7.99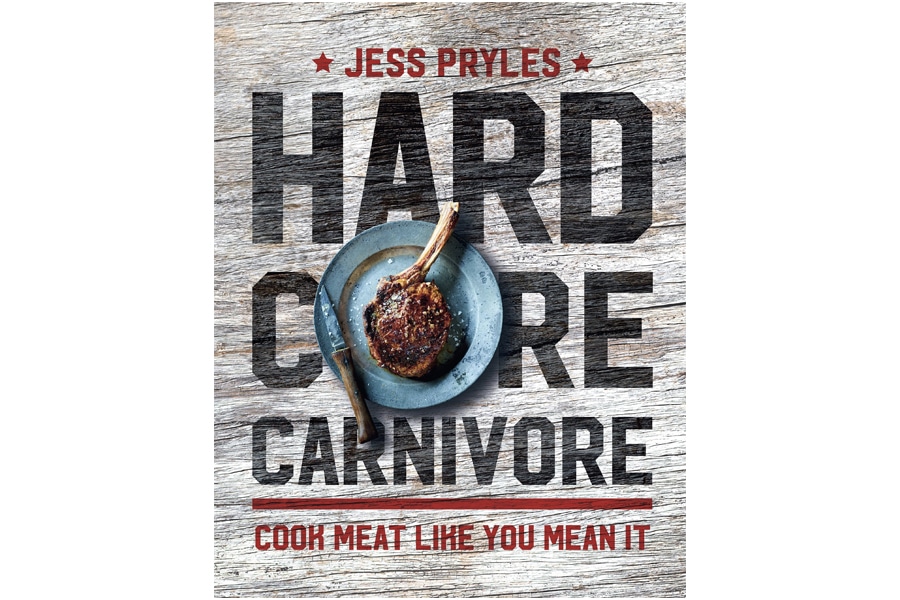 8. Hardcore Carnivore: Cook Meat Like You Mean It
Overflowing with choice recipes, this cookbook targets all the hardcore carnivores out there. We're going to assume that's you since you wouldn't be here otherwise. Author Jess Pryles—also known as the "female Ron Swanson"—will have you cooking meat like you mean it in no time.
Author: Jess Pryles
Publisher: Agate Surrey
Formats: Harcover
Price: from $23.27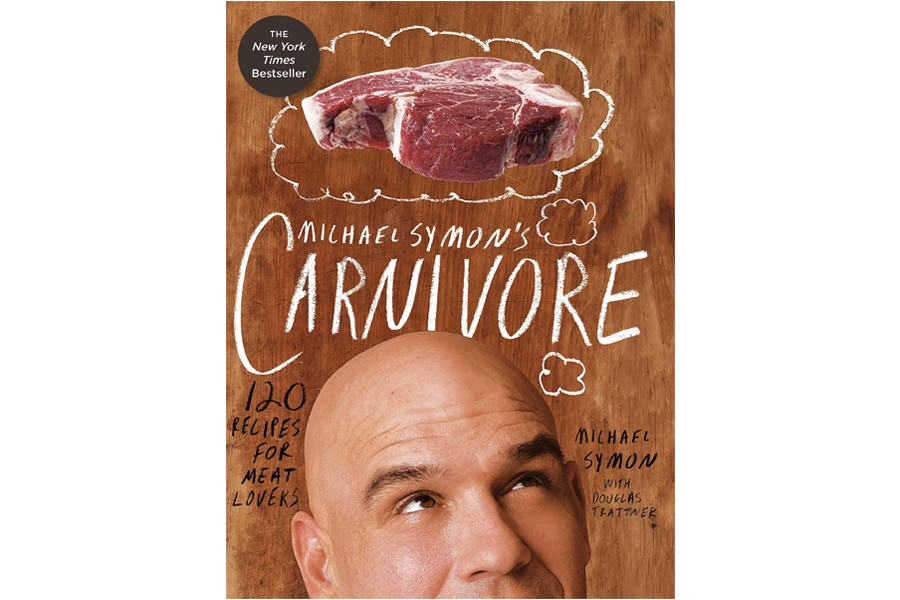 9. Michael Symon's Carnivore: 120 Recipes for Meat Lovers
Iron Chef Michael Symon is a wildly successful restauranteur, well-known TV personality, and veritable meat lover. In this popular cookbook, he delivers over 100 recipes for steaks, wings, and everything in between. That it's one of the best cookbooks for men basically goes without saying. What more do you need to know?
Author: Michael Symon, Douglas Trattner
Publisher: Clarkson Potter
Formats: Kindle; Hardcover
Price: from $8.99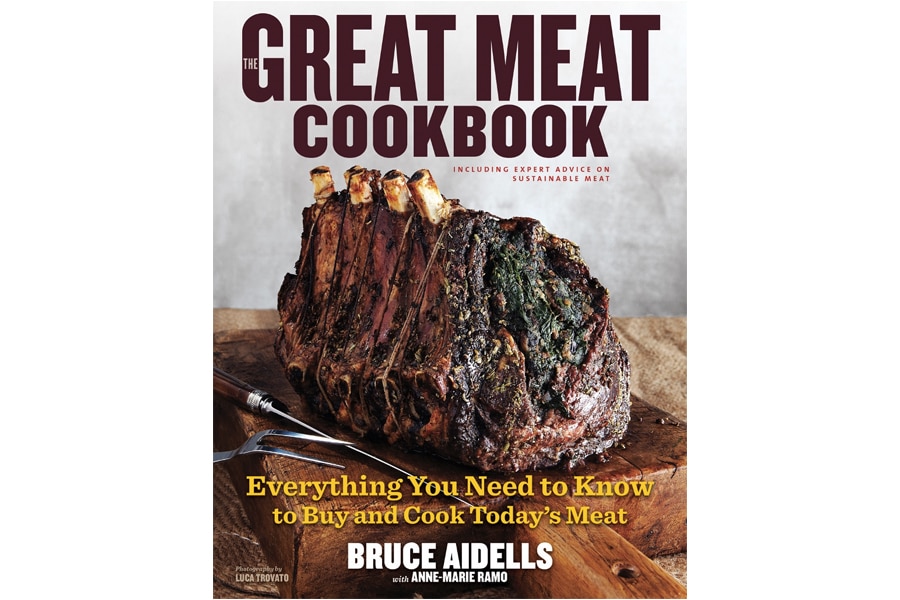 10. The Great Meat Cookbook: Everything You Need to Know to Buy and Cook Today's Meat
As any meat-loving man can attest, there's so much more to the process than picking up the first cut you see and throwing it on the grill. That's truer now than ever before, as more men adopt a conscientious approach toward their eating habits. Where are we going with all this, you might ask? To this top meat-eater cookbook from Bruce Aidells, owner and founder of Aidells Sausage Company. It takes you through the modern landscape of carnivorous consumption, from misleading labels to industry changes to ongoing trends. Replete with illustrations, photographs, recipes, and pointers, this might very well be the all-inclusive guide you've been looking for.
Author: Bruce Aidells
Publisher: Rux Martin/Houghton Mifflin Harcourt
Formats: Kindle; Hardcover
Price: from $12.99
You'll also like:
Amazon Finds November 2018 – The Home Chef
6 Best Food Delivery Apps & Services in Australia
There's a World Latte Champion Behind the Re-Opening of this Sydney Cafe