2018 Christmas Gift Guide – The Gamer
Gamers are easy to buy for. They want the latest games and the best accessories to enhance the experience. So whether you're buying for a grown man with a passion for westerns or a teenager who dreams of entering the world of professional esports, our 2018 Christmas Gift Guide for The Gamer is your go-to source for gift inspiration. Just be sure to check which games the recipient already owns before you start adding to cart.
You'll also like:
2018 Christmas Gift Guide – The Tech Head

Red Dead Redemption 2
Selling over 17 million copies in its first two weeks, Red Dead Redemption 2 is the sequel we've all been dying to play. After a robbery goes wrong, Arthur Morgan and the Van der Linde gang are forced to flee. With federal agents and the best bounty hunters in the nation massing on their heels, the gang must rob, steal and fight their way across the rugged heartland to survive. It's an epic tale of life in America at the dawn of the modern age and the end of the Wild West. Red Dead 2 is also available on Xbox One.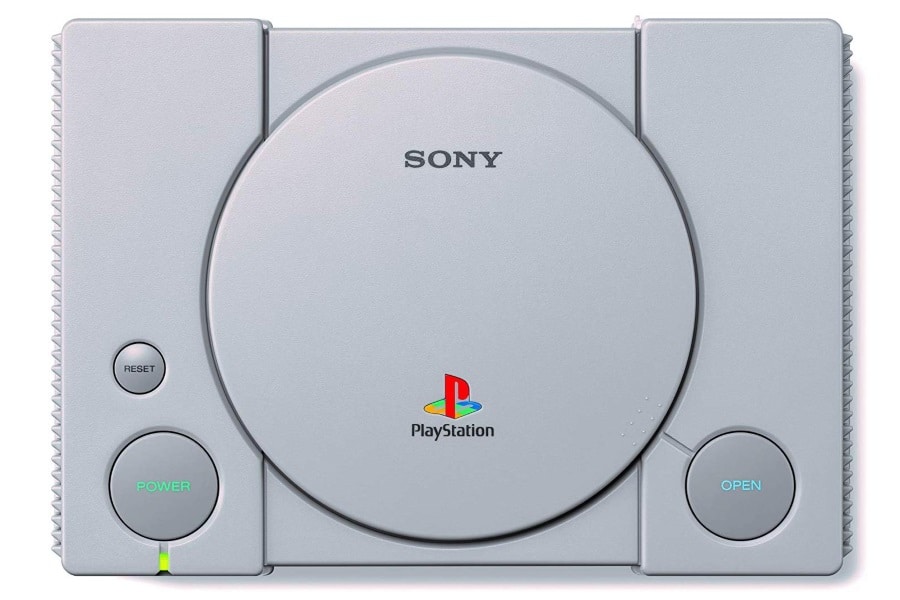 PlayStation Classic
Pop the lid on some Mountain Dew. Order Domino's Pizza. Blast some grunge music. Get your game on like it's 1995. Featuring 20 of the best games from the original PlayStation console, including Final Fantasy VII, Grand Theft Auto, Resident Evil, Metal Gear Solid, Destruction Derby, Ridge Racer Type 4 and more. PlayStation Classic perfectly mirrors the original console with the same logo, button layout and packaging – but is 45% smaller. This miniature console comes complete with two wired controllers, an HDMI cable to connect to your TV, plus a virtual memory card to save your adventures as you switch between titles.

Xbox Adaptive Controller
Designed primarily to meet the needs of gamers with limited mobility, the Xbox Adaptive Controller is a unified hub that helps make gaming more accessible – so young children will benefit too. The Adaptive Controller can be connected to external buttons, switches, joysticks and mounts, giving players the ability to customise their setups to suit specific needs. It's compatible with Xbox One and Windows 10, so there's no excuse not to include the kids in your holiday gaming catch up.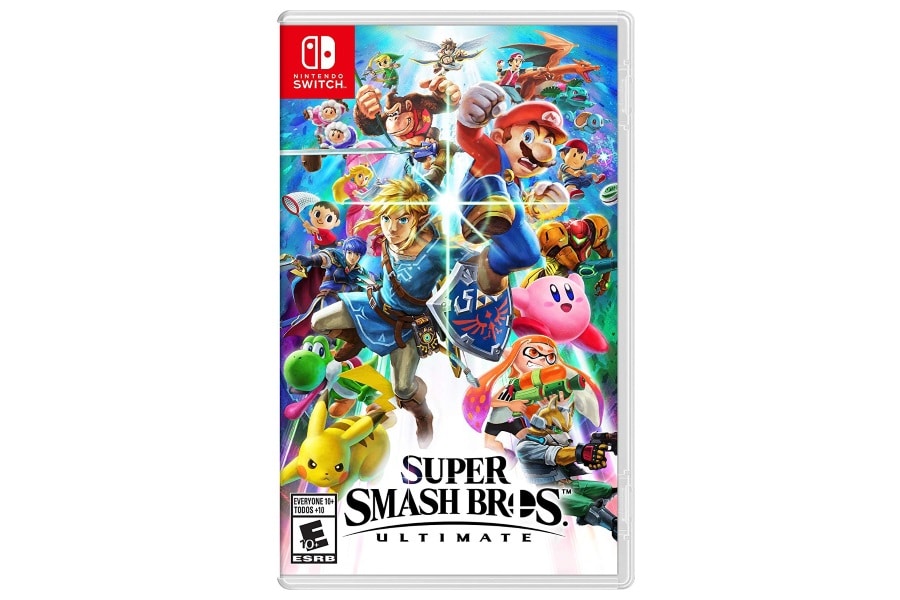 Super Smash Bros. Ultimate
With over 70 Fighters, 100 Stages, and 800 Music Tracks, Super Smash Bros. Ultimate truly lives up to its name. Legendary characters like Mario, Donkey Kong, Sonic, Ryu and Pac-Man collide in the latest battle royale for the Nintendo Switch. Faster combat, new items, new attacks, new defensive options and more will keep the battle raging whether you're at home or on the go.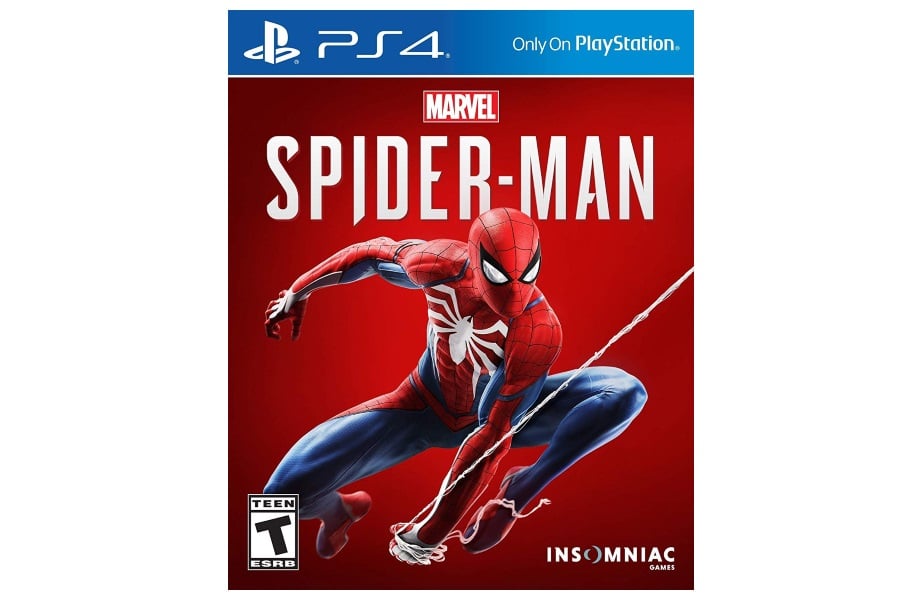 Marvel's Spider-Man
Everyone's favourite web-slinger stars in this open-world blockbuster that's setting all sorts of records for 2018. Marvel's Spider-Man channels the combo-focused combat of the Batman Arkham games, combined with strong city traversal for what results in one of this year's best games and possibly the best superhero game ever. Spider-Man features the acrobatic abilities, improvisation and web-slinging that the wall-crawler is famous for while introducing elements never-before-seen in a Spider-Man game.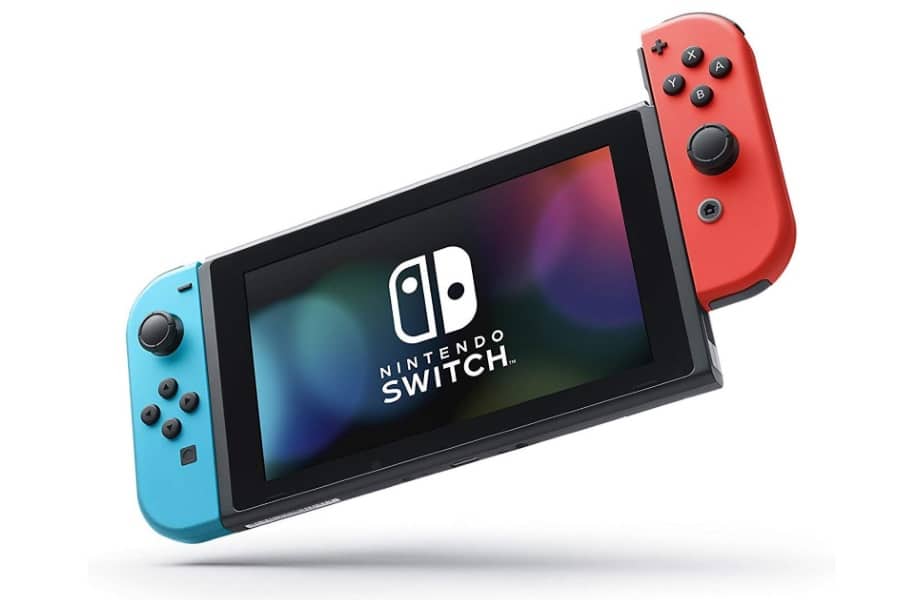 Nintendo Switch
The portable home console that took the world by storm in 2017 has had a second successful year becoming the go-to system for indie games along with releasing new Pokémon and Smash Bros right in time for Christmas. With its 6.2 inches (16 cm) screen size and removable joy-con controllers, you can play Nintendo Switch during your holidays, daily commute or both. Simply dock the console when you make it home to enjoy full HD gaming on your TV. It's the best of both worlds.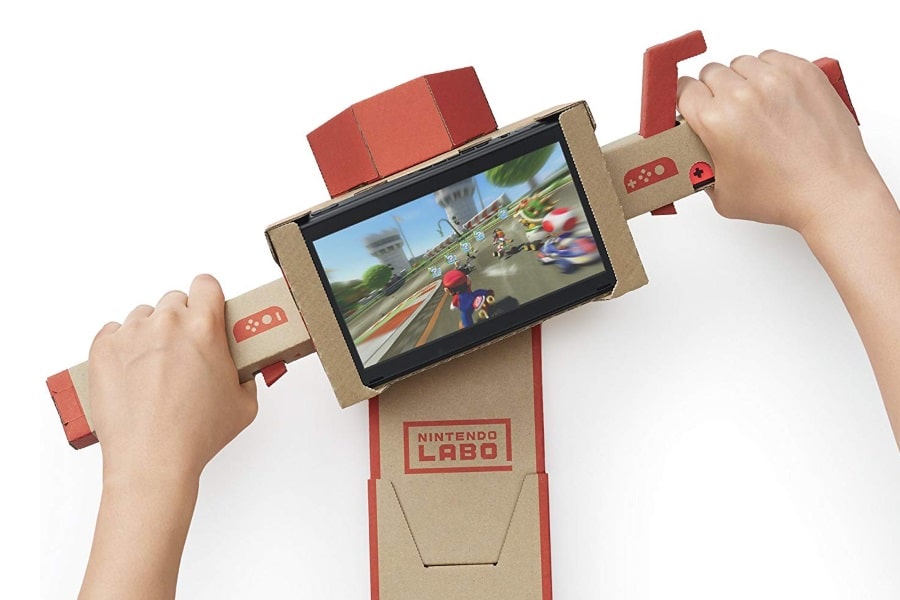 Nintendo Labo – Variety Kit
Nintendo Labo Variety Kit brings gaming to life. You can help the kids make two RC Cars, a Fishing Rod, a Motorbike, a House, and a Piano using engineered, pre-cut cardboard sheets. Then using a Switch console, steer the RC Car, reel in fish from the ocean, drive your bike, interact with a creature in the House, and play tunes on the Piano. You can even use the motorbike as a pimped-out controller for playing Mario Kart 8. Labo is all about inventing new ways to play.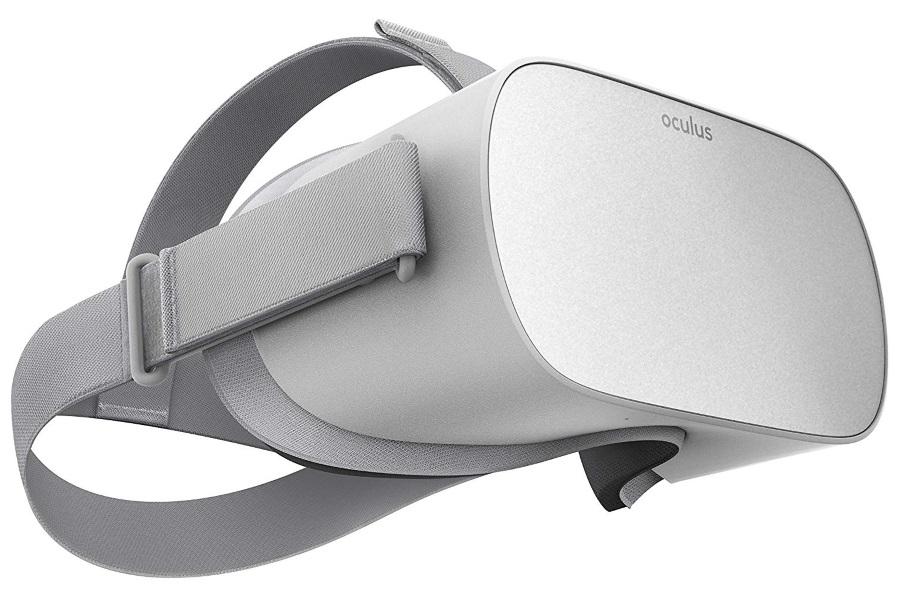 Oculus Go Standalone VR Headset
Oculus Go is a whole new way to play and watch in VR. With crystal clear optics and cutting-edge 3D graphics, this headset takes the trademark Oculus and cuts the wires. Watch a movie on a 180" inch screen, catch a sold-out concert from the front row, or hang out with friends from anywhere. It's portable, comfortable, and designed to be ready when you are. No wires, no PC, and no phone required. Oculus Go is available with 32gb or 64gb internal storage.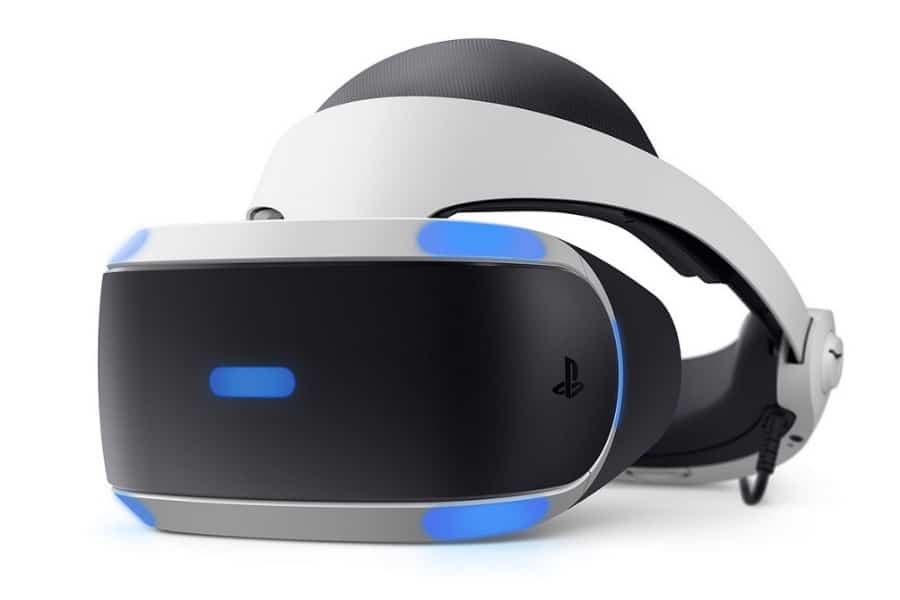 PlayStation VR
With over 200 games to choose from, there's no better time to get on board with PlayStation VR. This premium headset is so much more than a gimmick. With excellent games like Doom VFR, Superhot VR, the critically acclaimed Astrobot Rescue Mission and the hilarious Rick and Morty Virtual Rick-ality, there's something for everyone and more titles on offer than you realised. Just be sure to pick up some Move controllers for the best experience.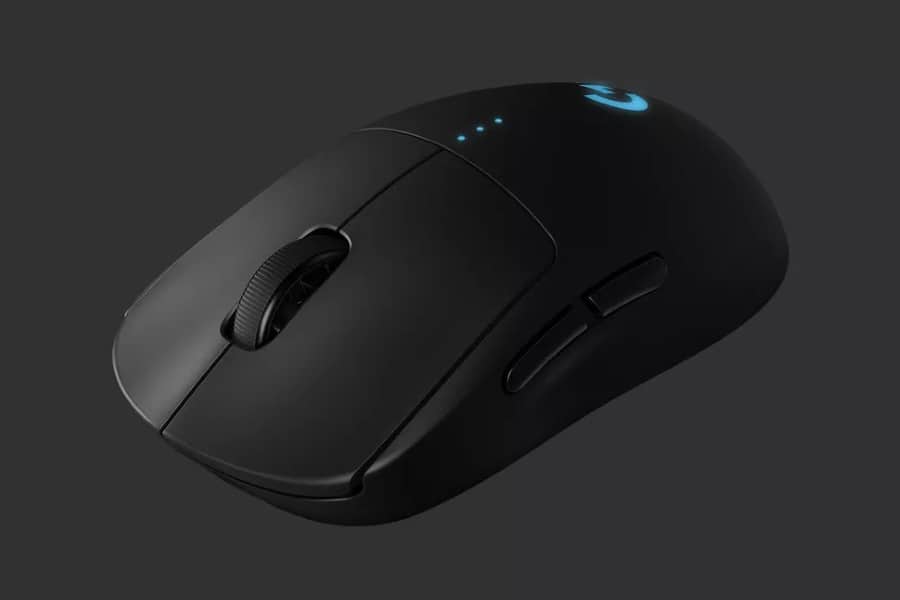 Logitech G Pro Wireless Gaming Mouse
Now that your child's dream of becoming a professional gamer can become a reality, it's time to nurture their skills. With direct input from professional esports players, Logitech's G Pro Gaming Mouse is purpose-built for extreme performance. It's designed to overcome the limitations of latency, connectivity and power to provide rock-solid and super-fast 1 mms report rate connection. The most power-efficient gaming sensor that Logitech has ever made offers pixel-precise targeting in FPS and MOB games. An incredibly lightweight endoskeleton and ergonomic design improve manoeuvrability and comfort while removable side buttons and programmable LIGHTSYNC RGB lighting give you the ultimate in mouse customisation.

Forza Horizon 4
It's Britain like you've never seen it. Race, stunt and drift your way through dry, wet, muddy, snowy, and icy conditions. Experience dynamic seasons in a shared open world. Explore beautiful scenery. Collect over 450 unique cars – All on your way to becoming a Forza Horizon 4 Superstar. Every week, a new season change brings new themed content, gameplay, challenges, and rewards. Go it alone or team up with other players. A fully synchronised world means the time of day, weather and seasons change so that everyone playing at home experiences the same.
More Gift Guides:
2018 Christmas Gift Guide – The Fitness Freak
2018 Christmas Gift Guide – The Tech Head
View All Our Gift Guides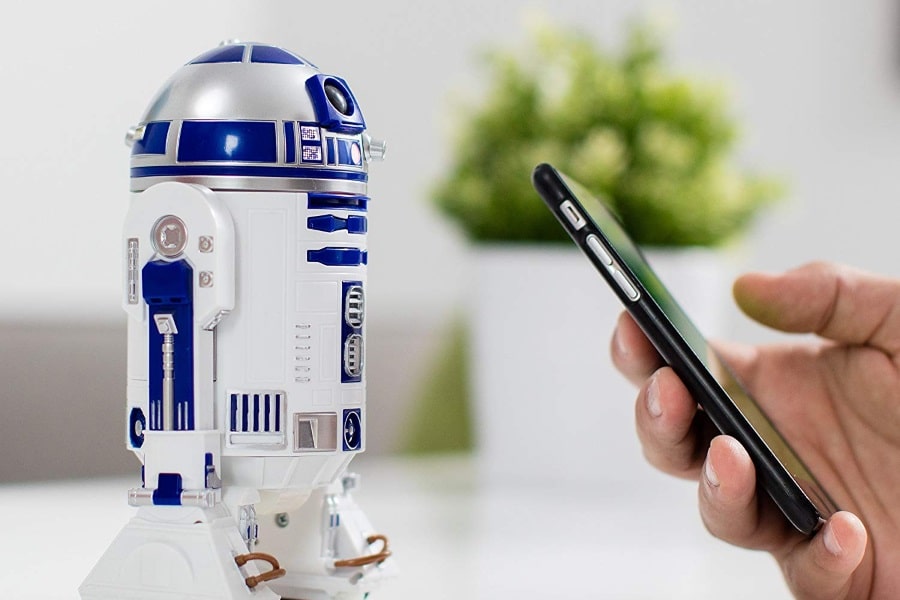 R2-D2 App-Enabled Droid
R2-D2 is brought to life like never before. This specialised R2-D2 App-Enabled Droid is as authentic as Luke Skywalker's trusty companion who you know and love. Control R2 with your smart device, complete with sounds and bright LEDs, and see his front leg retract to go from driving to waddling. Explore holographic environments like the Millennium Falcon and immerse yourself in the Star Wars galaxy. You can even view films from the Star Wars saga and watch R2-D2 react by your side. This IS the droid you are looking for.

Fallout 76
Multiplayer finally comes to the Fallout franchise. Forge a path through West Virginia alone or with friends. From the forests of Appalachia to the noxious expanses of the Cranberry Bog, post-nuclear America has never been so appealing. Fallout 76 is the largest, most dynamic world ever created for this legendary series. Your time as a vault dweller has finally come to an end. Fallout 76 is also available on PC and PS4.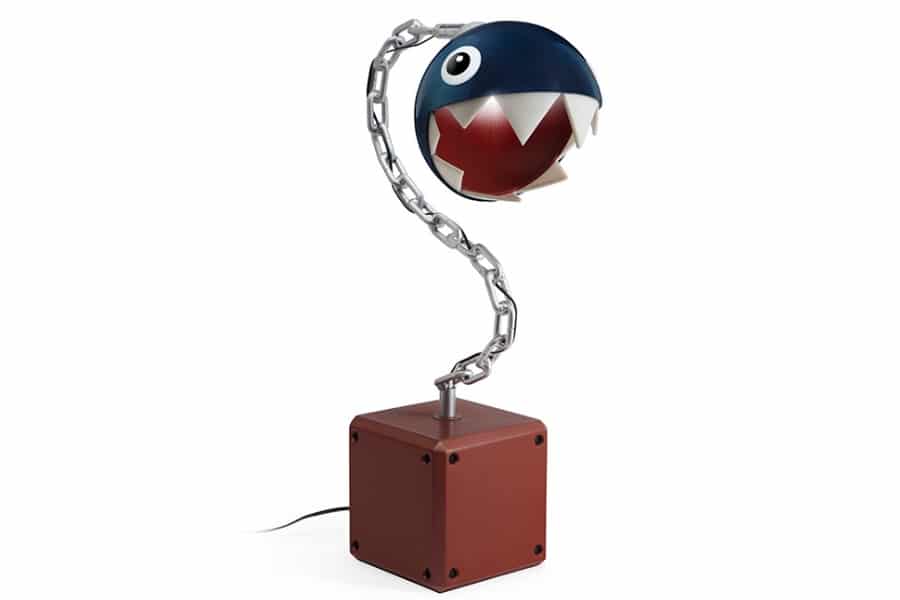 Mario Chain Chomp Lamp
The best way to honour the world's most famous plumber Mario and to a lesser extent, Luigi, is to deck your bedroom or home office with Nintendo memorabilia. Enter the Mario Chain Chomp Lamp – the old ball and chain with the bark of a dog and bite of a jungle predator. This task light has the Chain Chomp's head on a swivel so that you can direct the beam just where you need it. Measuring over 18-inches tall, the lamp includes an LED bulb rated for 30,000 hours.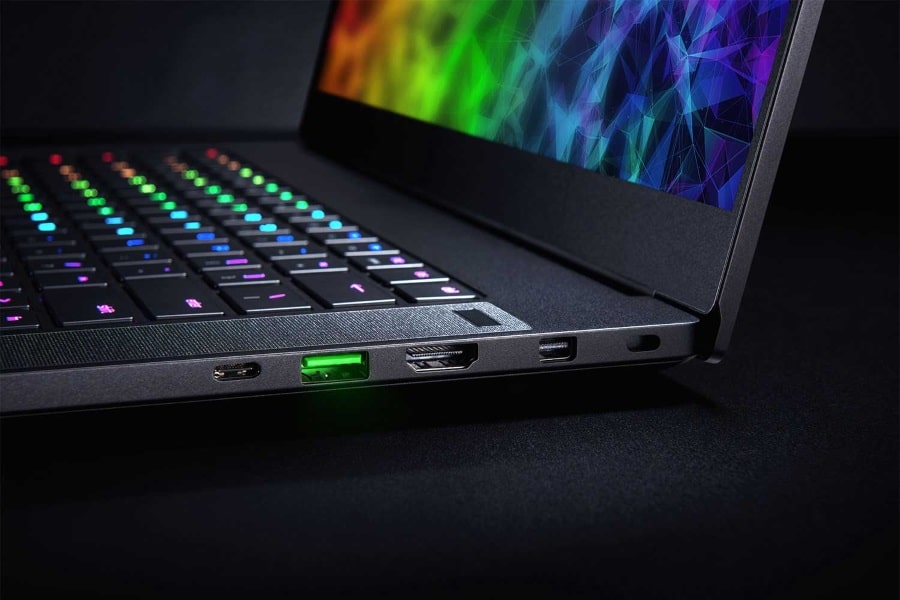 Razer Blade 15.6 inch Gaming Laptop
The latest Razer Blade Gaming laptop strikes the perfect balance of power and portability. The larger, near-bezeless 15.6" Full HD display stretches edge-to-edge and features 144Hz refresh rates, while the new 8th gen Intel Core i7 6-Core processor and NVIDIA GeForce GTX 1060 Max-Q design graphics deliver amazing performance and frame rates. It's milled out of a solid block of aluminium with a black anodised finish. Razer Blade delivers one of the best portable platforms for playing Fallout 76, Assassin's Creed Odyssey and Black Ops 4 this holiday season.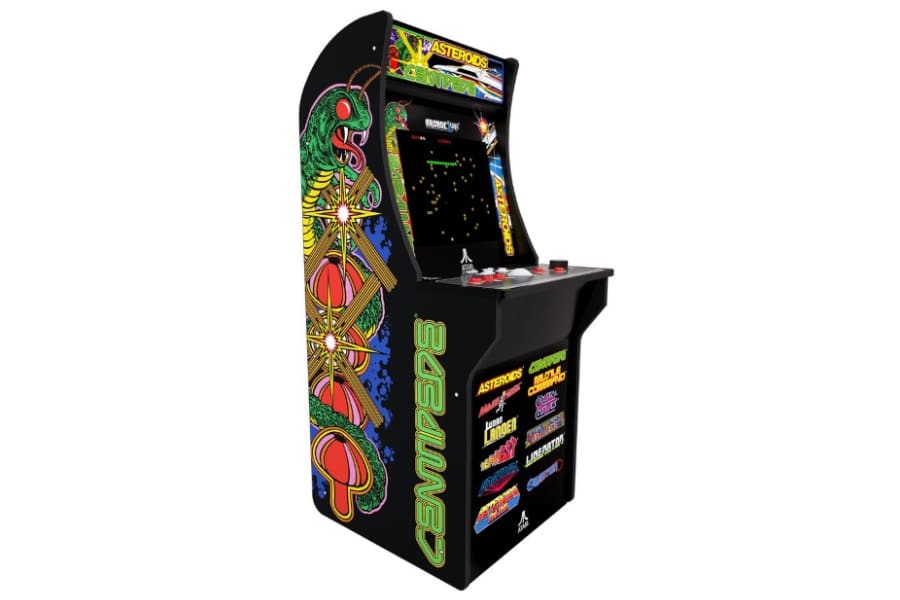 Arcade 1Up with 12-in-1 Arcade Games
Explore a time when video games were all about high scores without stressing over the quarters. The Arcade 1Up with 12-in-1 Arcade Games & Riser includes classic titles like Asteroids Deluxe, Major Havoc, Tempest, Missile Command, Quantum, Millipede, Liberator, Lunar Lander, Crystal Castles and Gravitar12. Who even has the rights to these games? I couldn't tell you. What I can say is this Arcade cabinet includes an authentic joystick and buttons, a precision trackball for enhanced play and speed, plus both Asteroids and Centipede art. You've always wanted an arcade cabinet for the man cave. Treat yourself this Christmas.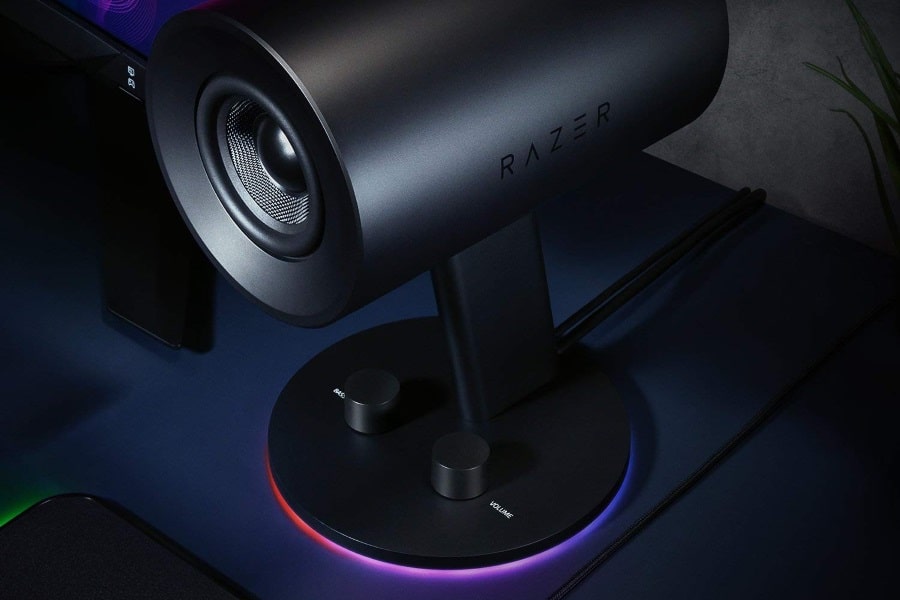 Razer Nommo Chroma Speakers
Razer Nommo Chroma speakers are designed for gamers who want to flood their rooms with the sounds of their favourite games, music and movies. With custom woven glass fibre 3-inch drivers, a wide sound field with high positional accuracy, dedicated rear-facing firing bass ports, bass control and Razer's trademark Chroma lighting, you have the ultimate in power and versatility with these bold desktop speakers.

Pokémon Let's Go! Pikachu
Based on the classic Gameboy title released in 1998, Pokémon Let's Go Pikachu is a complete reimagining for the Nintendo Switch. Explore the diverse and vibrant region of Kanto. True-to-size wild Pokémon roam around in the game, so catch them like a real Pokémon Trainer by using motion, timing, and a well-placed Poké Ball. Share your adventure with family or friends in 2-player action on one system. You can even connect to the Pokémon Go app to import Pokémon you've caught in the outside world.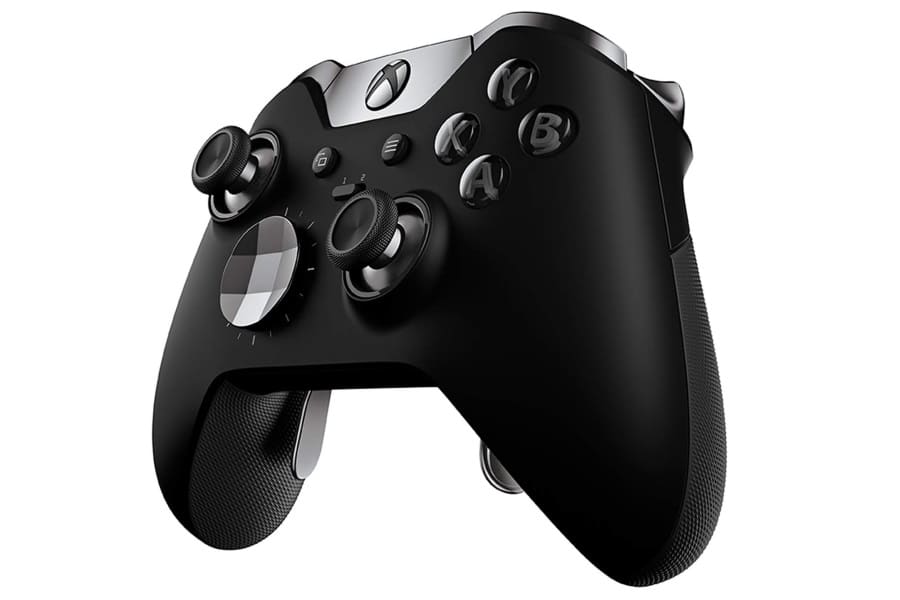 Xbox Elite Wireless Controller
Every surface and detail of the Xbox Elite Controller is designed to meet the rigorous demands of competitive gaming. Swap between a variety of metal thumbsticks and D-pads for personalised control and ergonomics. Discover configurations that can improve accuracy, speed, and reach with thumbsticks of different shapes and sizes. The Xbox Elite controller adapts to your hand size and play style. You'll experience better control whether you play FPS, racing, fighting, or other genres. The new, faceted D-pad enables more confident combo execution, while the traditional D-pad provides precise control to change weapons or call in a strike.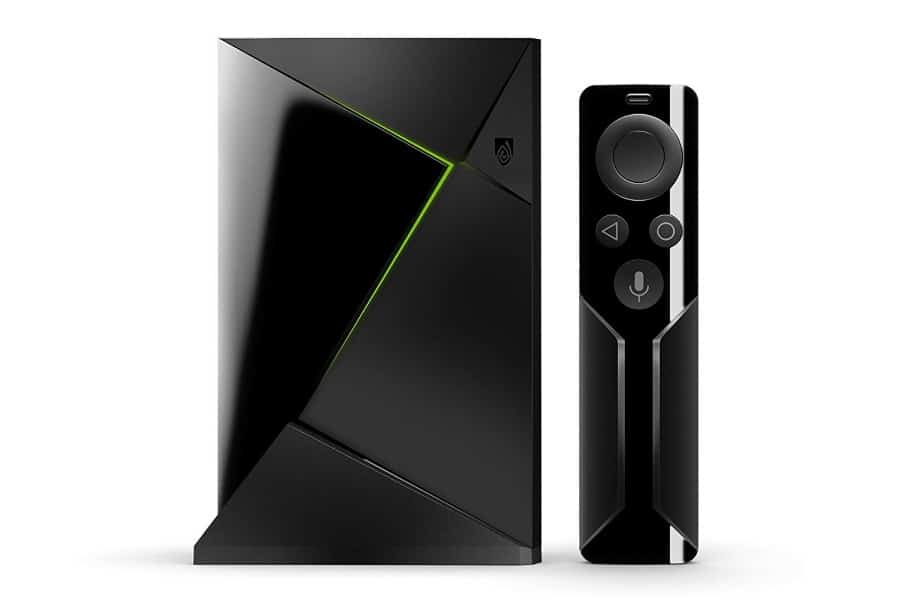 NVIDIA Shield TV
Transform your TV viewing experience with NVIDIA Shield TV. Enjoy Netflix and Prime Video in stunning 4K HDR. Cast your favourite apps to your TV with Chromecast 4K built-in. Use Google Assistant to control playback of shows, share your photos, check the traffic, dim the lights, and play music. Shield TV takes the home hub concept to the next level adding TV and games to your smart home.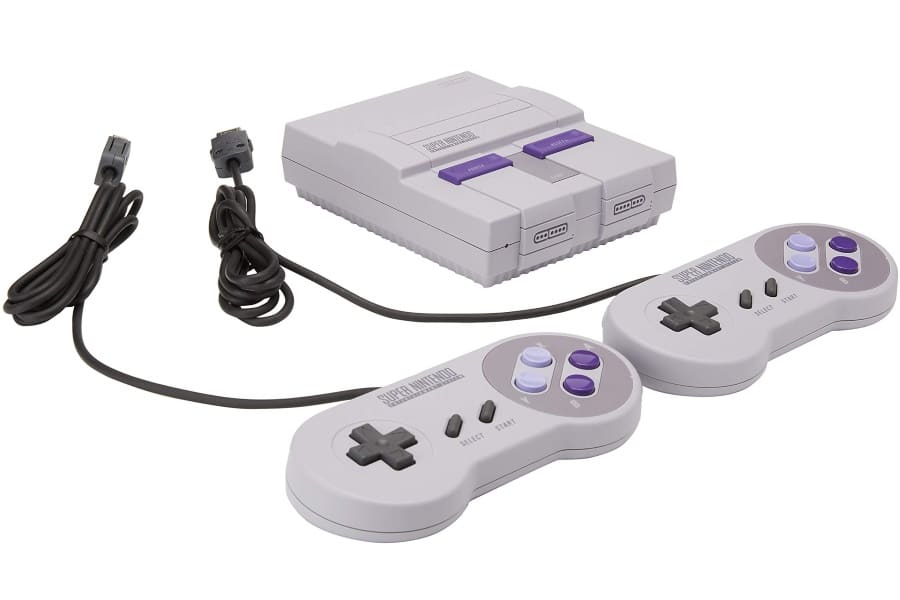 Super Nintendo Classic
Nintendo didn't announce an N64 Mini for this Christmas. Thankfully, we're still caught up with the hype and nostalgia of the Super Nintendo Classic. Featuring 21 pre-installed games like Super Mario World, Chrono Trigger, Star Fox and more, this mini console can be plugged into any high-definition TV using the included HDMI cable. Plus it comes with two controllers for convenient couch co-op. The Christmas break is the perfect opportunity to revisit your childhood or explore these classics for the first time.

Call of Duty: Black Ops 4
Black Ops 4's multiplayer has been beefed up to offer more content and diversity than ever before. The traditional multiplayer is gritty, grounded and fluid combat, with each playable specialist offering their own abilities and play styles. Zombies offers three full undead adventures at launch. IX, Voyage of Despair, and Blood of the Dead. In Blackout, the Black Ops universe comes to life in one massive battle royale experience featuring the largest map in Call of Duty history. Enough said. Also available on PC and PS4.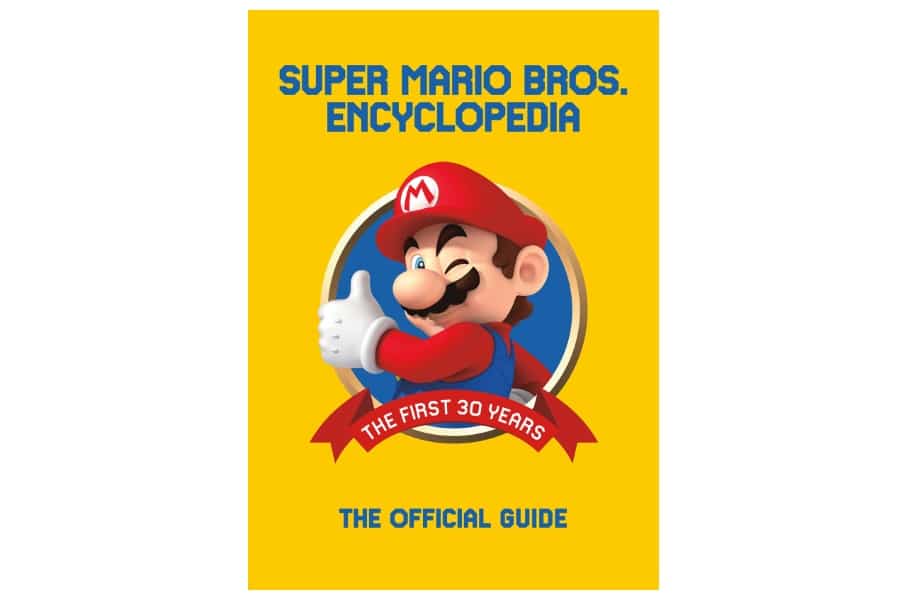 Super Mario Bros. Encyclopedia: The Official Guide to the First 30 Years
This hardcover book is jam-packed with content from the first seventeen Super Mario games. We're talking the original Super Mario Bros. right through to Super Mario 3D World. Track the evolution of the Goomba, witness the introduction of Yoshi, and relive your favourite levels. This tome also contains an interview with producer Takashi Tezuka, tips to help you find every coin, star, sun, and mushroom–even explanations of notorious glitches. With information on enemies, items, obstacles, and worlds from over thirty years, Super Mario Bros. Encyclopedia is the definitive resource for everything Mario.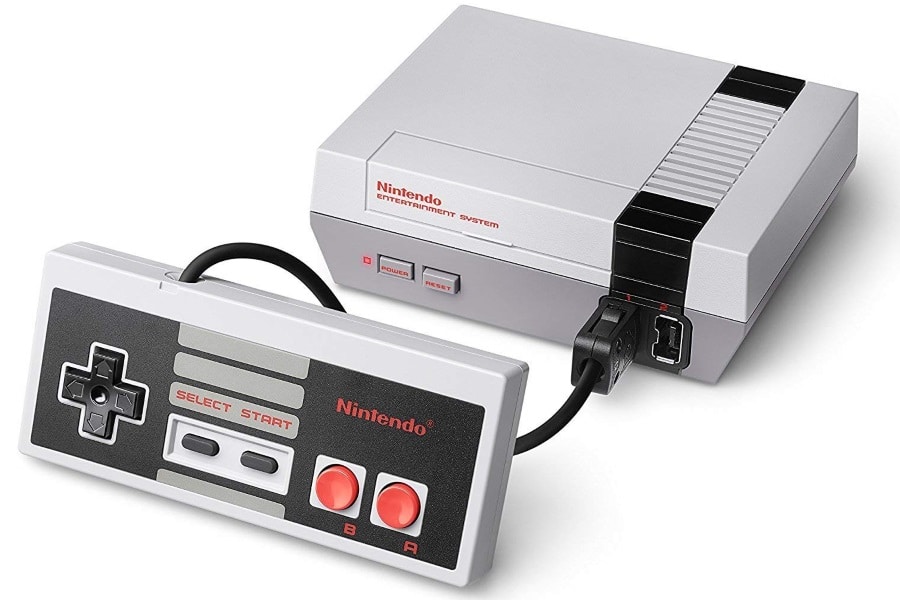 NES Classic Edition
Travel back to the 1980s where cutting edge 8-bit graphics were all the rage and the world was first introduced to an iconic plumber and his brother Green Mario. With 30 old-school adventures including The Legend of Zelda, Donkey Kong and Final Fantasy, The NES Classic Edition is sure to bring back fond memories and create plenty of new ones. It's guaranteed to have no day-one online updates, and trash talk is confined to the living room.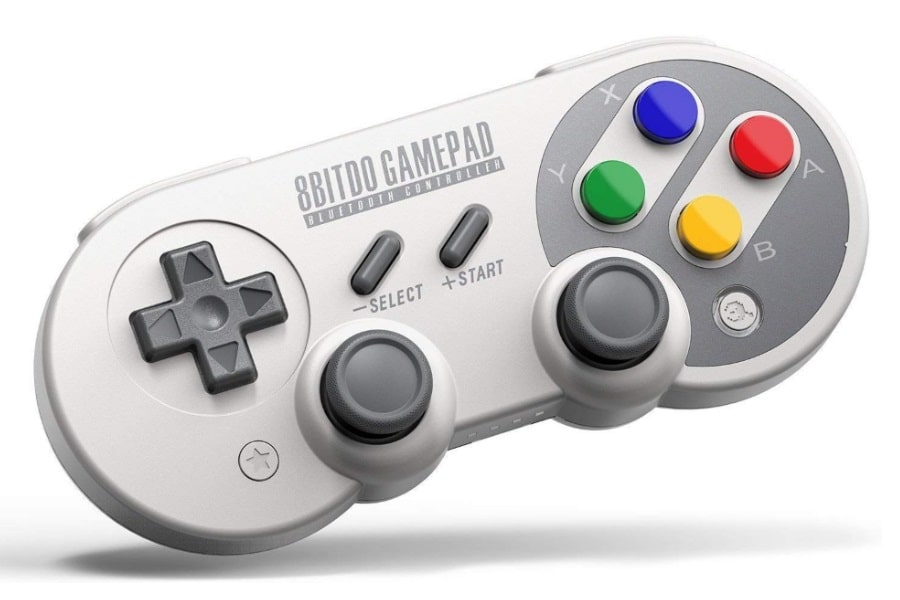 8Bitdo SF30 Pro Controller
The 8Bitdo SF30 Pro Controller is the world's first, fully featured retro controller. It boasts a full button set with clickable joysticks, rumble vibration, motion controls, wireless Bluetooth, rechargeable battery, home and screenshot buttons, and a USB-C connector. Not to mention a proper d-pad. Easily pair with your PC, Nintendo Switch or Android device for some old-school gaming goodness.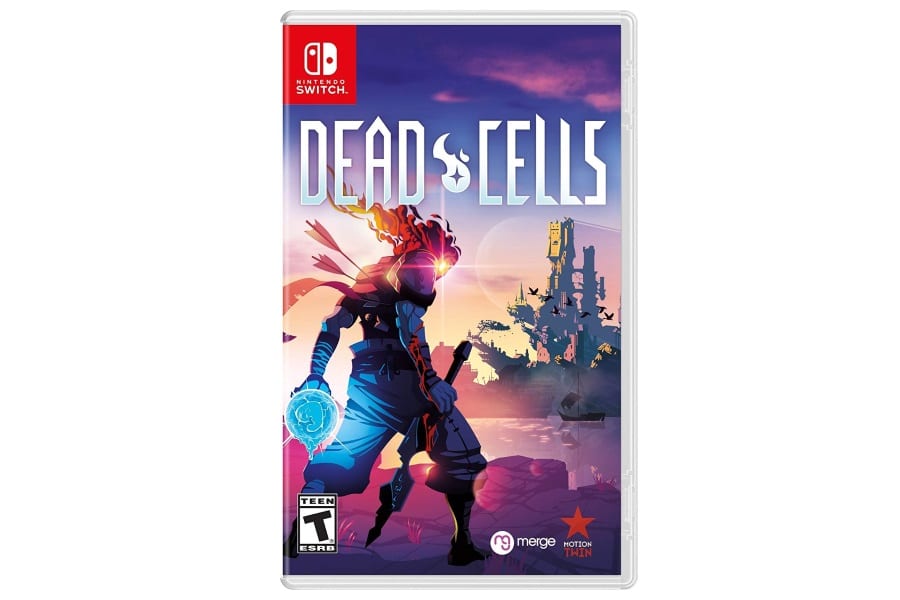 Dead Cells
Dead Cells is one of the best indie games of the year. It puts you in control of a failed alchemic experiment trying to figure out what's happening on a sprawling, ever-changing and seemingly cursed Island. Tough but fair combat, responsive controls, challenging foes, perma-death and of course, the emergency panic roll to get you out of trouble, make for a demanding, visceral and cathartic action game. Branching paths, unlockable skills and dozens of weapons are just the beginning of this adrenaline-pumping, old-school title. Also available on PC, PS4 and Xbox One.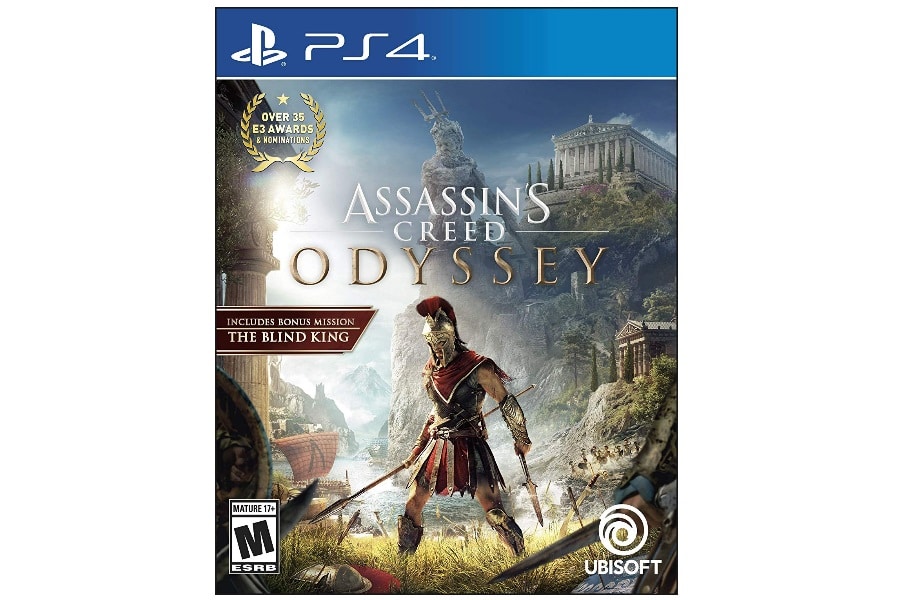 Assassin's Creed Odyssey
Embark on an epic journey from outcast mercenary to legendary Greek hero, uncovering the truth about your past. In Assassin's Creed Odyssey you will meet Ancient Greek legendary figures like Medusa and the Minotaur and interact with a pivotal point in history that shaped western civilisation. Charge into epic clashes between Sparta and Athens pitting 150 vs 150 soldiers against each other. Find uncharted locations, uncover hidden treasures or cleave your way through entire fleets in naval battles. Also available on PC and Xbox One.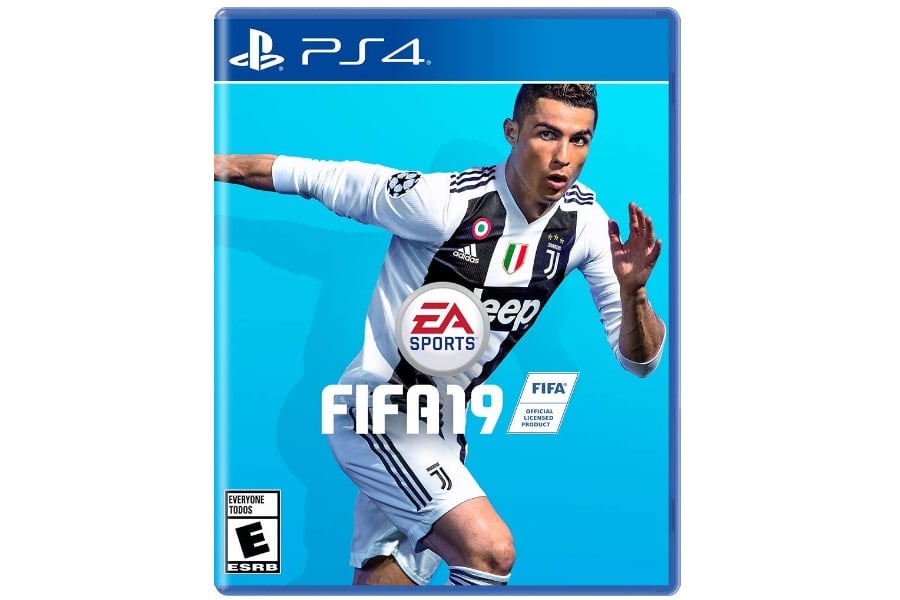 FIFA 19
FIFA 19 delivers a champion-calibre experience on and off the pitch. It finally introduces the prestigious UEFA Champions League and adds gameplay innovations that allow you to control the pitch in every moment for new and unrivalled ways to play. We love the new gameplay modes. Survival is like a football Battle Royale. Long Range adds scoring rules similar to basketball. Any goal scored inside the box counts as one goal, but goals scored from outside count as two. FIFA 19 is the best football game in years. Also available on PC, Xbox One and Switch.
More Gift Guides:
2018 Christmas Gift Guide – Netflix Chill
2018 Christmas Gift Guide – The Homemaker
2018 Christmas Gift Guide – The Music Lover
View All Our 2018 Christmas Gift Guides