Call of Duty: Vanguard Explores with Epic WWII Narrative
Call of Duty Vanguard is scheduled for release starting the 5th of November in Australia and New Zealand, and today, fans have been treated to an onslaught of new release information and an epic trailer to boot. We can't wait to get our hands on the game for review purposes, but in the meantime, here's everything we know so far. We're breaking down all the facts surrounding Call of Duty Vanguard, set to be the most connected Call of Duty experience in the franchise's history. You be the judge.
You'll also like:
NBA 2K22 Player Ratings Revealed: How Do the Aussie's Stack Up?
Head Back to Hogwarts with this 3,000 Piece LEGO Harry Potter Set
Super Mario Bros. Copy Smashes Record for Most Expensive Game Ever Sold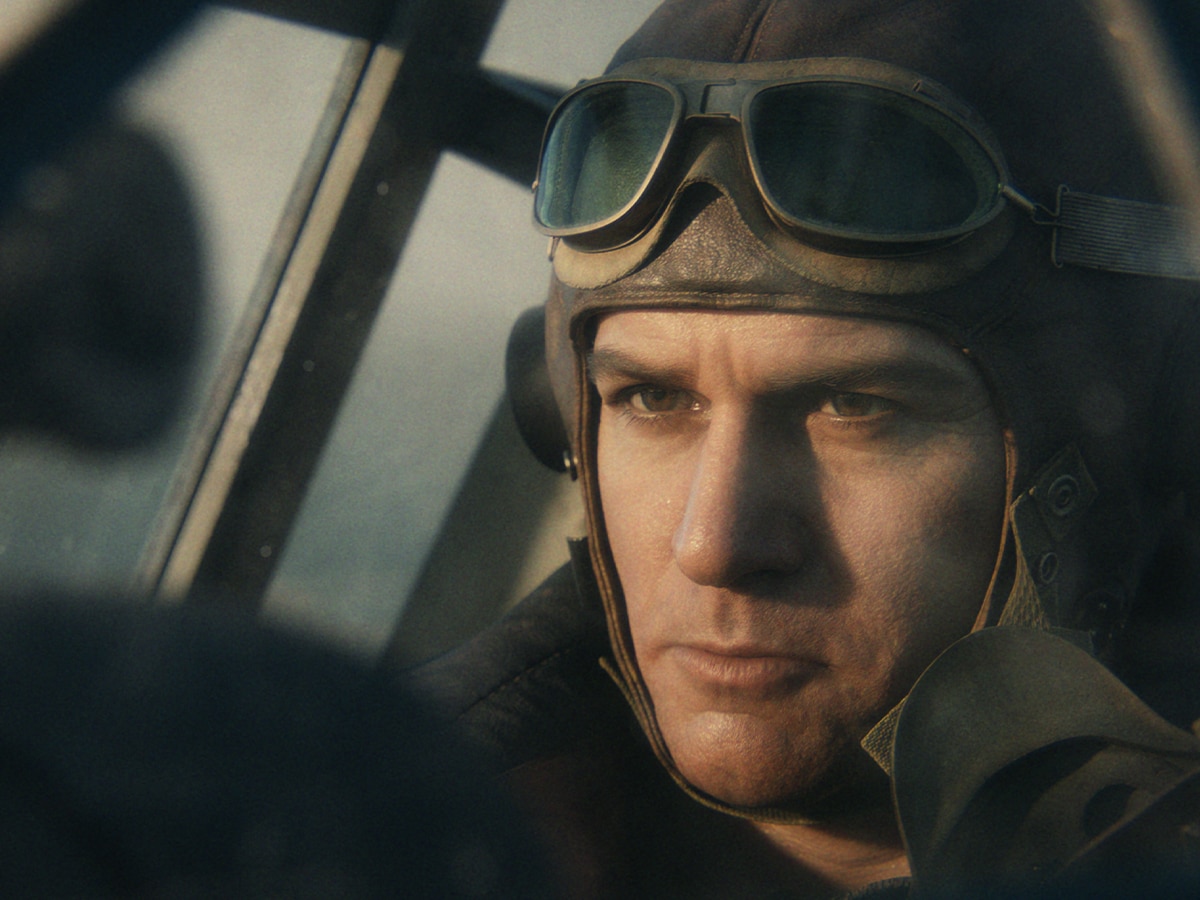 Call of Duty: Vanguard – Campaign
It's not exactly groundbreaking news at this point, but the campaign for Call of Duty: Vanguard is set to take place in WWII. A setting that the studio explored back in 2017 with Call of Duty: WWII, but one in which they hope to tell in more intricate detail this time around.
Starting at the end of the war, users will be put through pivotal war experiences as they navigate the (fictional) untold stories of the heroes that made up Task Force One, a group that changed history and made way for the specials forces operations today. The trailer explores this offering in even further depth with an obvious simulation like experiences that are intense in their storytelling and realism.
Setting: World War II
Periods: Midway (Pacific), Stalingrad (Russia), Normandy (D-Day, France), and North Africa.
Engine: Next-generation Call of Duty engine introduced with Call of Duty: Modern Warfare.
Storyline and Players
Sledge Hammer Games has created an epic scale of warfare for an immersive experience across four major war periods, telling the story in a deeply engaging single-player narrative through the eyes of four soldiers – each one of a different background. Let's explore the main characters.
1. Arthur Kingsley: is the first character we're introduced to, a British paratrooper whose story is based around Sidney Cornell. As a member of the 9th British Parachute Battalion, Kingsley lands in France before D-Day and it's the moment he cements himself as the leader of this team. The trailer goes into depth about his experiences when landing at Normandy.
2. Polina Petrova: a member of the 138th Soviet Rifle Division, she is a sniper specialist modelled after famous Soviet female soldier Lyudmila Mikhailovna Pavlichenko, more commonly known as the 'Lady of Death' within the Russian Army.
3. Wade Jackson: after being shot down over the Solomon Island, Jackson is picked up by the 93rd Infantry Battalion on the island of Bougainville. Wade's storyline is based around Vernon Micheel, another wartime hero who helped sink two Japanese aircraft carriers at Midway in the Pacific.
4. Lucas Riggs: a soldier who was a member of the 'Rats of Tobruk' otherwise known as the men of the Tobruk garrison, made up of mostly Australians, who withstood tank attacks, artillery barrages, and daily bombings. Living in dug-outs, caves and anywhere they could find, they were all that stopped the Germans' march on Egypt.
While the storyline has strong inclinings of war theatre and moments in history, the studio wanted to make sure the experience was fulfilling and most importantly fun. Picking those stories that fall between the cracks and avoiding "revisionist history" is the key to Vanguard, creating a very realistic feeling without stepping on those moments which have already been told. The team settled on picking those stories that dawned Special Forces Units towards the end of the war, with a diverse range of characters and a wide variety of storylines.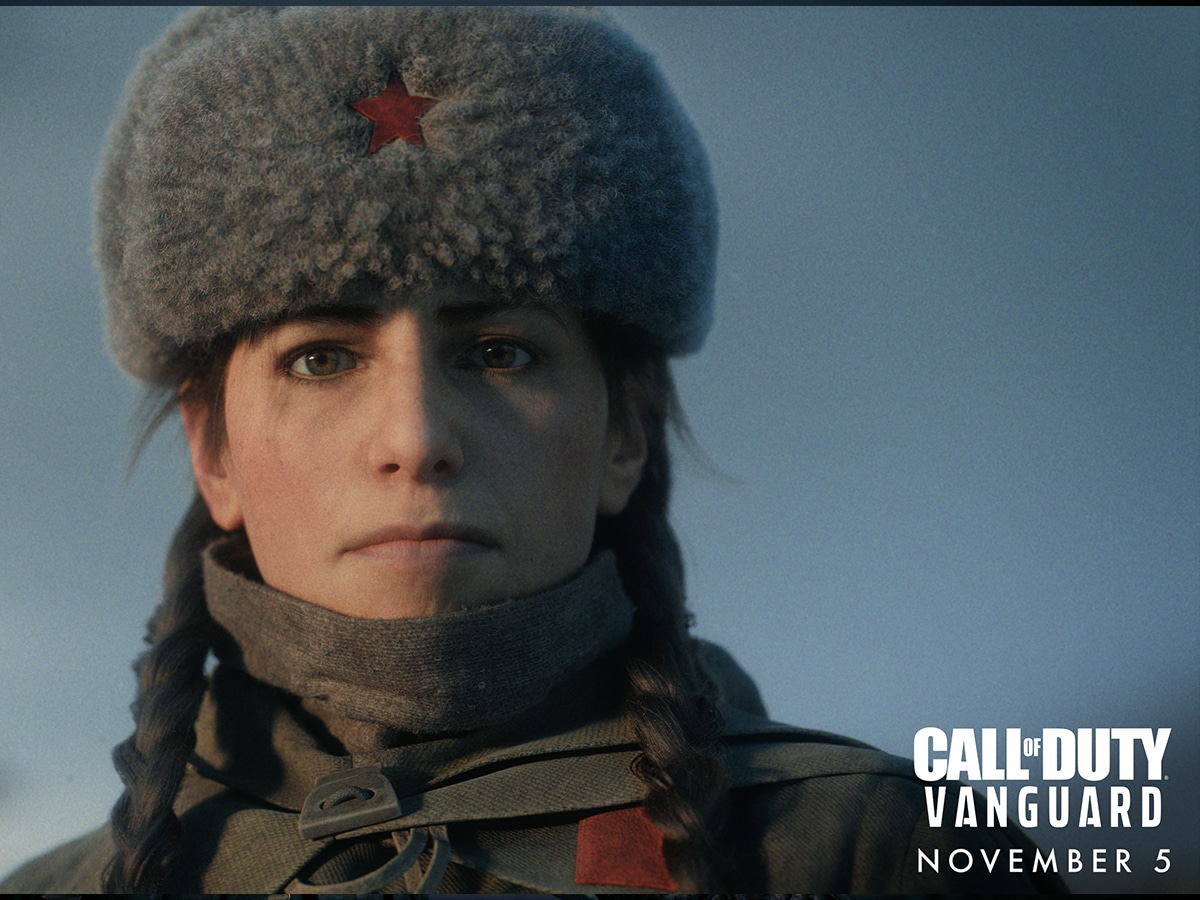 Interview – How Call of Duty: Vanguard Balances the Authentic and Fictional
We spoke to Campaign Creative Director David Swenson on how Vanguard balances the authentic and fictional experiences.
MOM: When you're dealing with content as serious as WWII, what challenges do you encounter when balancing the 'authentic' experience with the fictional experience?
David Swenson (Campaign Creative Director): "There are sensitive themes and sensitive subjects going on in World War II. This is first and foremost an entertainment experience, but we also want it to be authentic, so that's one of the reasons why we lean on our historical advisors and consultants to help make sure that we get that right".
"We are very careful and sensitive when touching those subjects, but we don't look past them. We don't ignore them. Those things happened and we think it's important to acknowledge them. Our consultants agree with us. Making sure that we're authentic to the time period and what happened in the war will ultimately tell a great story," he said.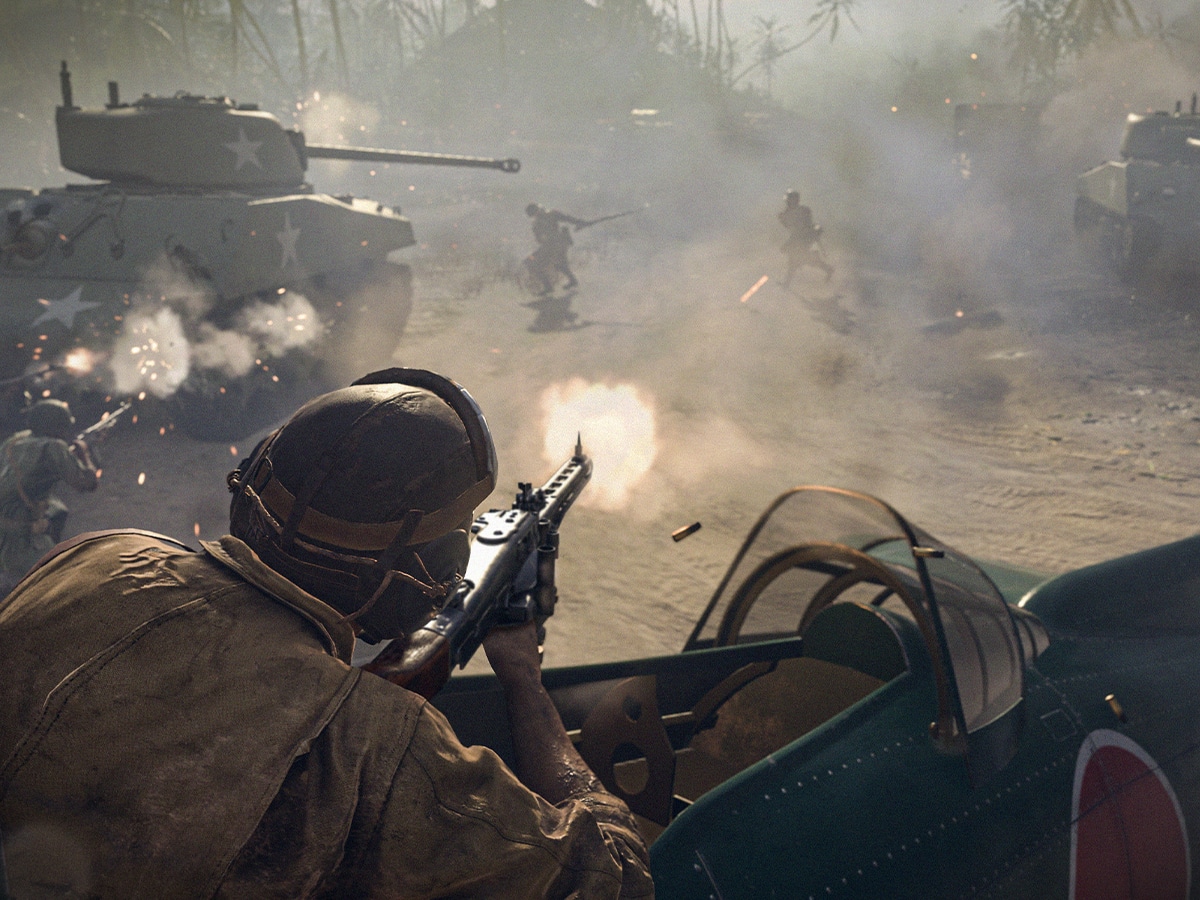 Multiplayer Offerings
At the title launch, there will be a massive multi-player offering with 20 maps to choose from (including 16 core multiplayer). The environments are set to be reative and realistic with signature Call of Duty combat being reintroduced thanks to the Modern Warfare engine – adding new pacing and environment integration aspects along the way.
You'll play as any of the four main multinational groups of soldiers, based around the main characters, who have each earned their way onto the special forces unit. The classic down the barrel gunplay and Gunsmith returns, and new custom ballistics, and reactive environments have been added to refresh the system entirely. Expect new integration of Vanguard into Warzone as the free to play experience ramps up in the lead up to release.
Modes
Champion Hill – A Champion Hill mode will feature tournament-style, head-to-head, gameplay with matchups consisting of solo, duos, and trios (3v3) in an arena. The choice of four maps is available to choose from, with the aim of being the last man (or team) standing.
Zombies are Back – Thanks to Treyarch Studios who have worked to provide the community with a familiar – yet new experience – in your quest to survive the relentless onslaught of undead zombies. Most excitingly, in a franchise first, Call of Duty Zombies Vanguard connects with the Call of Duty: Black Ops Cold War Zombies storyline to deliver a new connection for Call of Duty players. We can't wait to try this out and see how the nostalgia blends with the improved gameplay.
Warzone – Raven Studios has announced an all-new Warzone map coming later this year, and most excitingly an Anti-cheat System will be introduced, something that Warzone players have literally been begging for. Post-launch, Vanguardtogether with Warzone will offer a massive calendar of free post-launch content featuring new maps, modes, playlists, limited-time events and seasonal events, as well as community celebrations and more.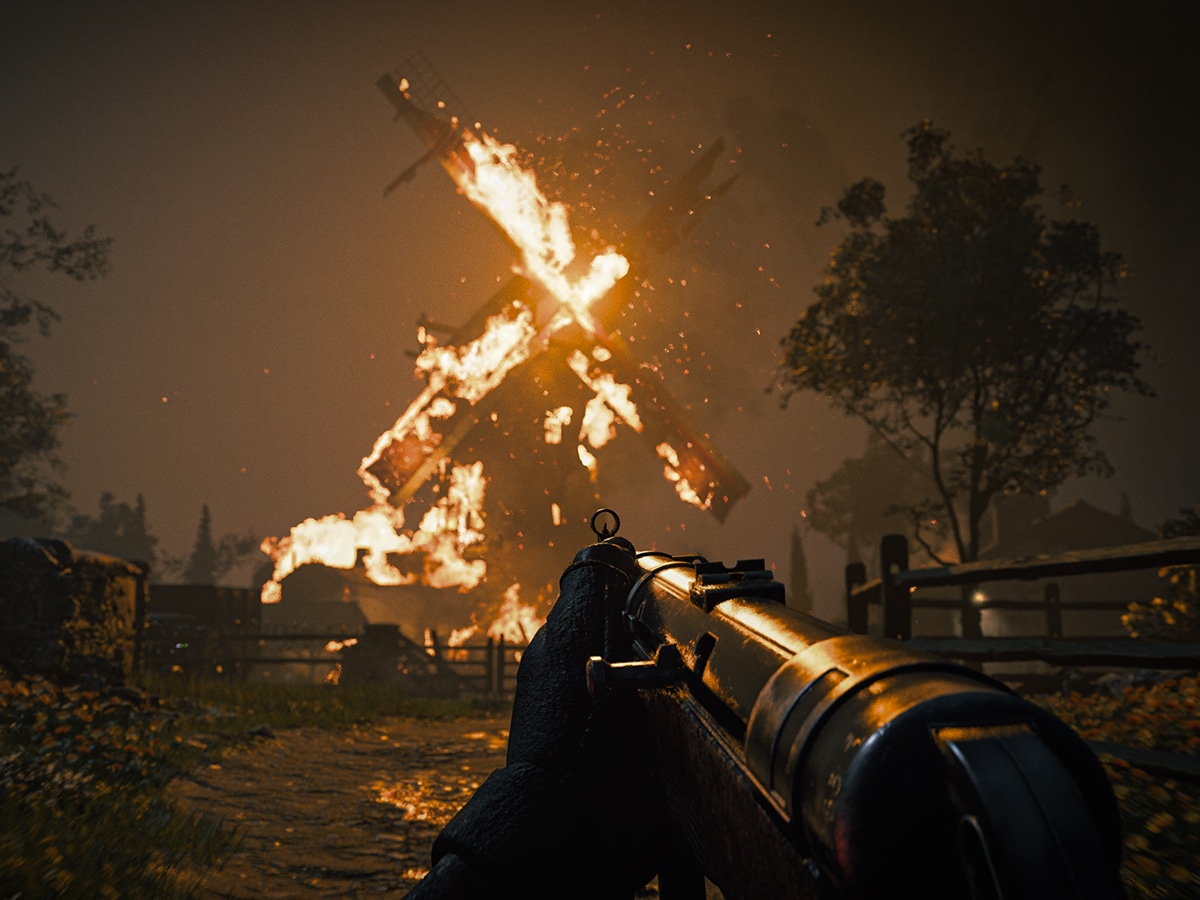 Conclusion
While we understand some fans will undoubtedly cringe at the idea of refighting WWII for the second time in 5-years, the story-telling aspect and gameplay enhancements will likely shut them up pretty quickly. Transitioning between four different war theatres should keep the game fresh, and the narrative storytelling will keep it true to the experience. Call of Duty: Vanguard is available for pre-order now via the link below and is scheduled for release on PlayStation 5, PlayStation 4, Xbox Series X|S, Xbox One, and PC via Battle.net starting 5 November AEDT/NZDT.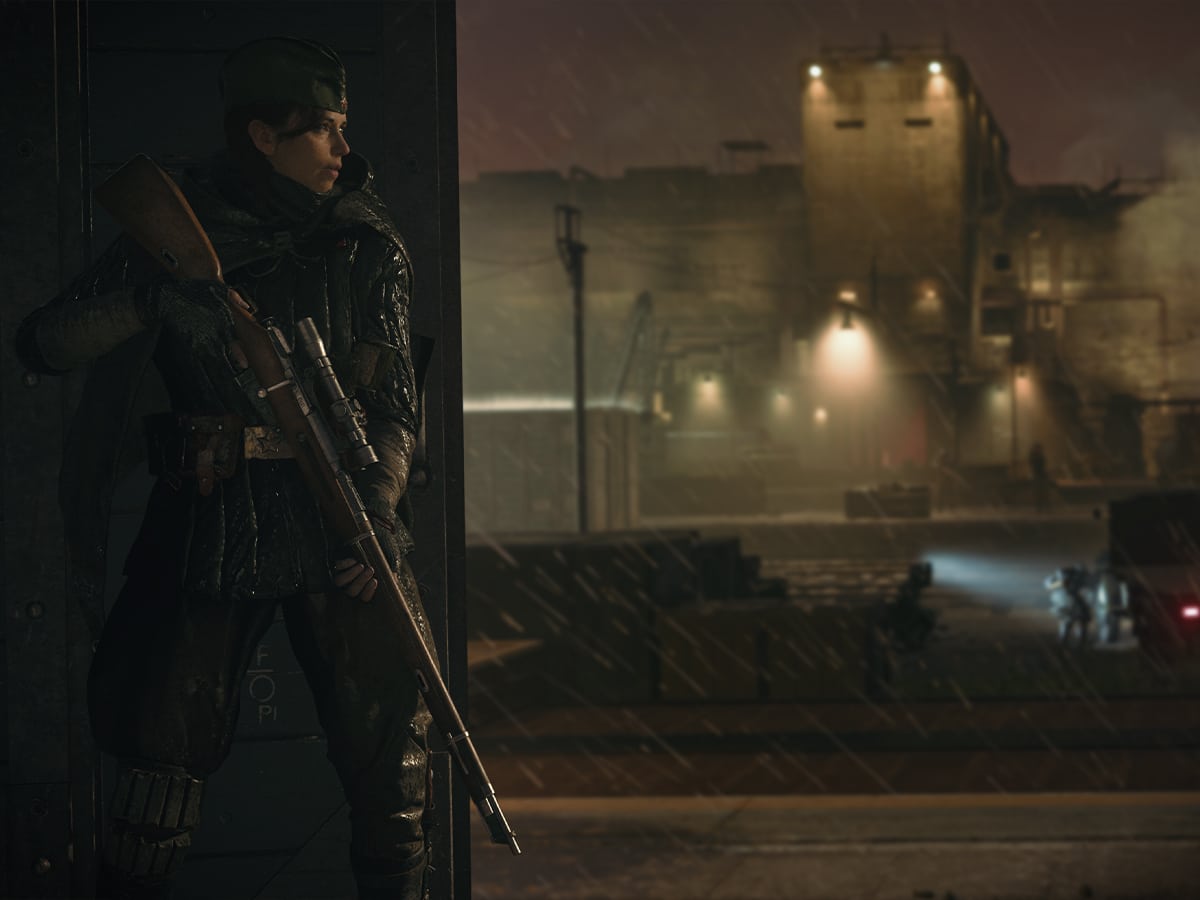 You'll also like:
NBA 2K22 Player Ratings Revealed: How Do the Aussie's Stack Up?
Head Back to Hogwarts with this 3,000 Piece LEGO Harry Potter Set
Super Mario Bros. Copy Smashes Record for Most Expensive Game Ever Sold