Sony PlayStation 5 DualSense Controller Cops Adaptive Triggers and a Built-In Mic
We might not have any idea what the new PlayStation 5 will look like, but for the first time, Sony has given us some visual cues. In an announcement on Tuesday, Sony unveiled a new wireless PlayStation controller; DualSense, and it's nothing like what we expected.
Design-wise, the DualSense PlayStation controller marks a stark departure from Sony' previous aesthetic. Where base controllers have traditionally featured a single colour, the DualSense has gone two-tone. The light bar position has also been changed to give the controller a larger look and feel. But for all it's good looks and futuristic design, it's what is underneath that counts. Luckily, Sony didn't skimp there, either.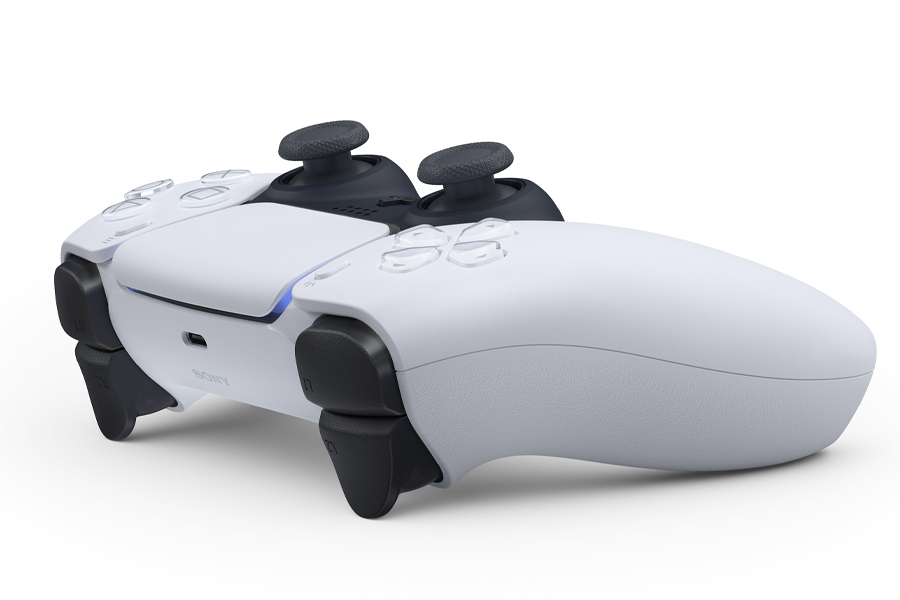 Building on the success of the DualShock 4 wireless controller, the DualSense brings added functionality to the surface. Sony has adopted haptic feedback, which adds realistic sensations when you play, such as the slow grittiness of driving a car through mud. Further, the company has also included adaptive triggers into the L2 and R2 buttons so you can feel the tension of your actions, such as drawing a bow to shoot an arrow. There's also an integrated microphone, a first for Sony's controllers, along with a USB-C port. But the wireless DualSense isn't just an example of Sony loaded up on features for the PlayStation 5; the company also removed some unnecessary aspects.
"For the buttons, you'll notice there is no longer a "Share" button as we had with DualShock 4. Don't worry – it's not going away. In fact, we've built upon the success of our industry-first Share button to bring you a new "Create" button feature," Hideaki Nishino, senior vice president, platform planning & management at PlayStation said. "With Create, we're once again pioneering new ways for players to create epic gameplay content to share with the world, or just to enjoy for themselves. We'll have more details on this feature as we get closer to launch."
The new wireless DualSense PlayStation 5 controller is a big announcement for Sony. It kicks off what will inevitably be a parade of accessory announcement leading up to the release of the PS5, which is sated for the holiday period.
"DualSense marks a radical departure from our previous controller offerings and captures just how strongly we feel about making a generational leap with PS5," Jim Ryan, president & CEO of Sony Interactive Entertainment said. "The new controller, along with the many innovative features in PS5, will be transformative for games – continuing our mission at PlayStation to push the boundaries of play, now and in the future."
The PlayStation 5 is set to hit shelves later this year, but for those looking to catch an early glimpse of the next-gen console, you might have to wait a little longer.