Man of Many's Staff Favourites – 9 June 2023
Right now, you're indulging in one of life's great joys: a long weekend. There's something special in the air when you know that your case of the Mondays will be postponed for another week. That freedom from anxiety brings with it an opportunity. An opportunity to explore the world around you, see friends, read books, and pretty much do whatever you like. Perhaps it's even a time to scope out new gadgets to add to the rotation, like VR, for example. This week, we dove deep into the scary yet exciting world of virtual reality as both Meta and Apple unveiled their latest futuristic toys. And while you're at it, take a look at some of the team's more tactile obsessions in our latest edition of Man of Many's Staff Favourites.
You'll also love:
Man of Many's Staff Favourites – 2 June 2023
Man of Many's Staff Favourites – 27 May 2023
Man of Many's Staff Favourites – 18 May 2023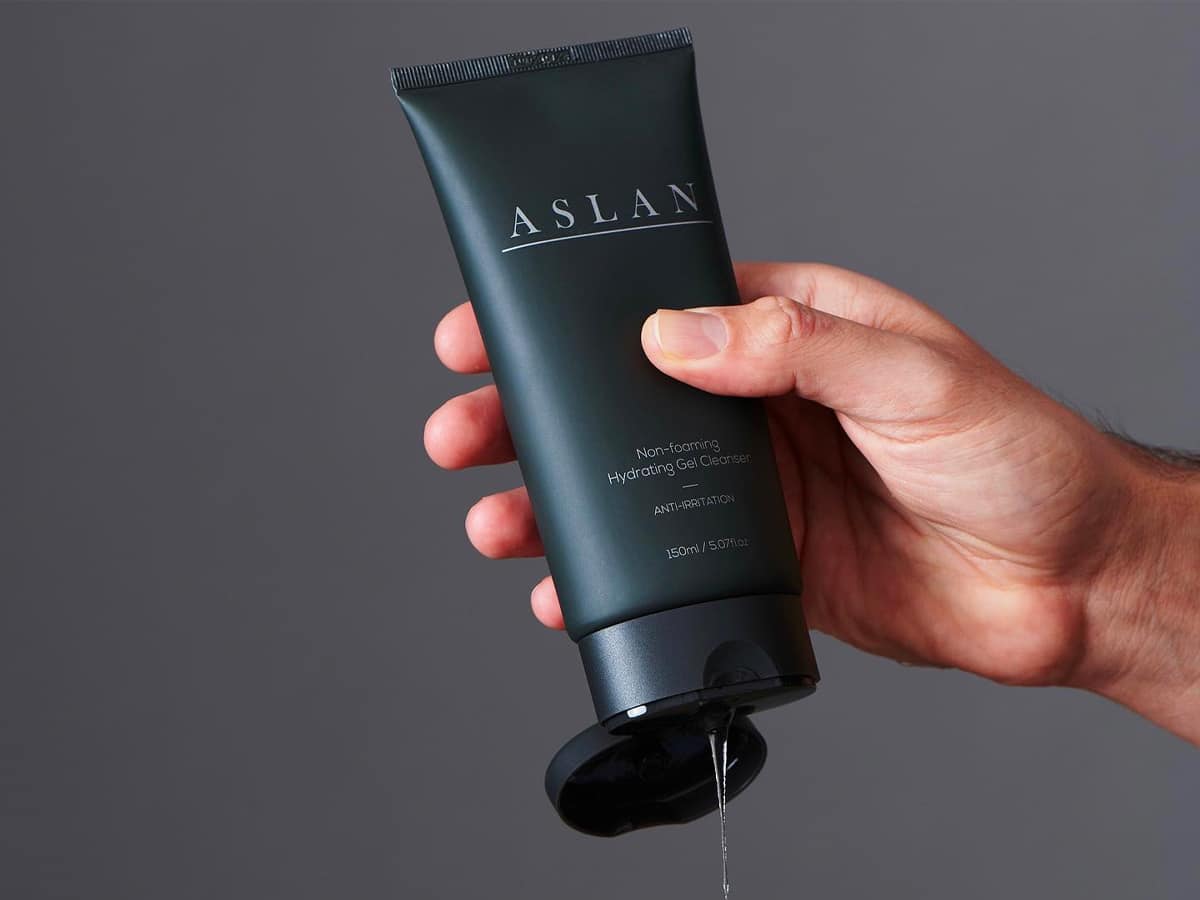 ASLAN Skincare for Sensitive and Dry Skin
Scott Purcell – Co-Founder
As someone who regularly shaves their head and beard with a trimmer, I'm often prone to dry irritated skin both on my scalp and face. So I was excited to try out this new men's skincare range from ASLAN, claiming to be Australia's first premium men's skincare collection for sensitive, reactive and dry skin. They even supposedly come backed with an anti-irritation guarantee. You'll be pleased to hear that it's also fragrance-free, essential oil-free, paraben free, sulphate-free, vegan-friendly, cruelty free, and even free of microbeads. But does it work? Well, after 7 days, that annoying eczema behind my moustache went away and the dry, flaky skin on my scalp was nowhere to be found. I use the cleanser and exfoliant on my face and the moisturiser on both my face and scalp. I noticed a significant reduction in redness and irritation after the first couple of uses. My skin began to look healthier, the itchiness subsided, and I felt more confident in my appearance.
Favourite Article of the Week: 'Redesigned from the Inside Out' – Meta Unveils Stunning Quest 3 VR Headset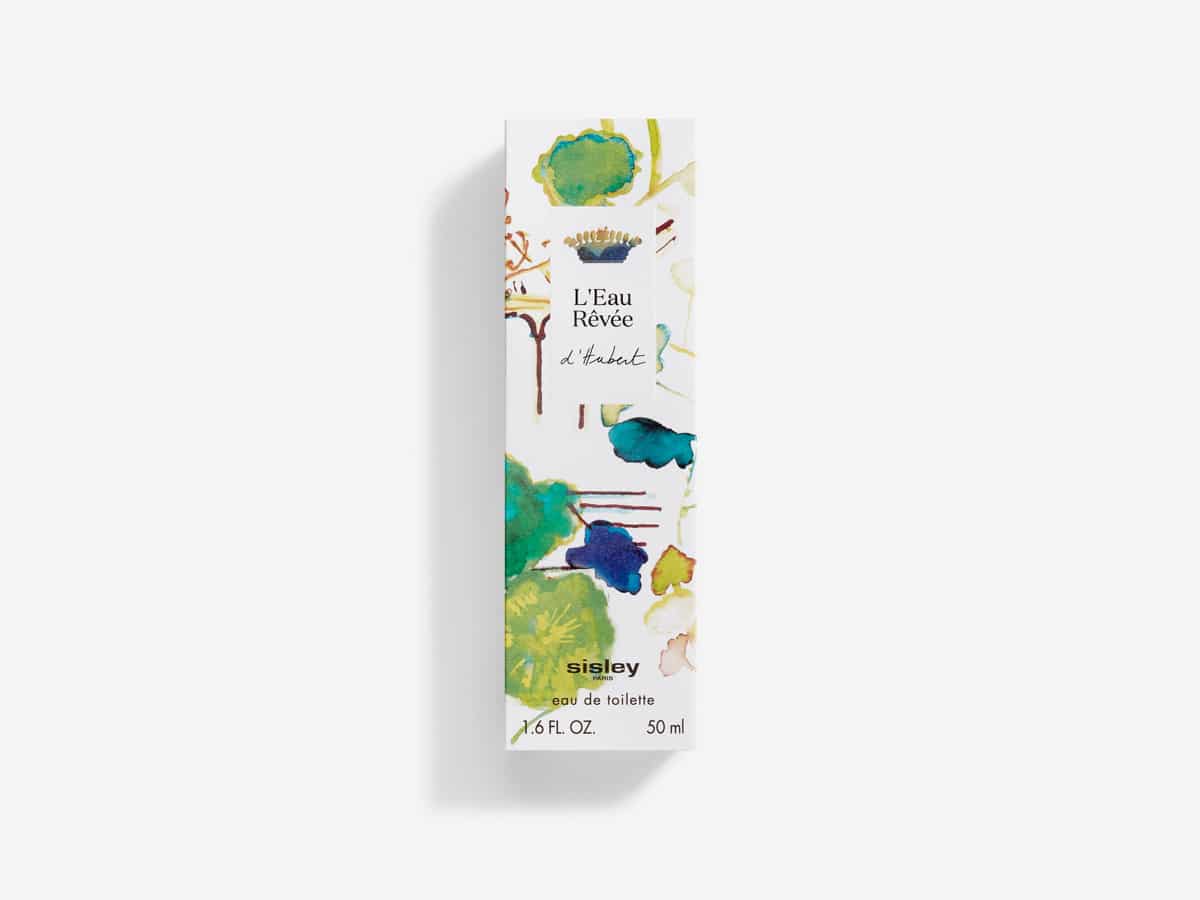 Sisley Les Eaux Rêvées Collection
Nick Hall – Editor-in-Chief
There's nothing quite like a good fragrance. Every so often, a scent wafts by that transports you to another time and another place, some vision of a faraway land far more grandiose than the cold concrete office that this writer is used to. This week, that very moment arrived in the form of Sisley Paris' new Les Eaux Rêvées collection.
---
Featured Video from Man of Many
---
A decadent ode to Sisley's founding family, the d'Ornanos, the new fragrance range is an enticing prospect. Sure, the brand is probably best known for its make-up portfolio, but in recent years, Sisley Paris has become one of the perfume world's most underrated maisons.
The Les Eaux Rêvées collection pays homage to the three generations of the d'Ornano family, through the new Isa, Alma, Aria, Eliya, Ikar and Hubert expressions. While the collection embodies a few different notes, I was definitely drawn to Eau Rêvée d'Hubert, a citrus expression named for the man behind Sisley's creation. Remarkably, this fragrance features a cherished note from Isabelle d'Ornano's garden, a climbing Geranium. The end result is a flowing olfactory experience that arrives subtly and never overstays its welcome.
Best of all, at $145 the collection isn't completely out of the realm of affordability. The collection launches on July 16, so if you're looking for something fresh, vibrant and effortlessly elegant, Sisley Paris (unsurprisingly) has you covered.
Favourite Article of the Week: The $3.4 Million OMEGA Speedmaster Fake That Fooled the World
Wynns Black Label Wine Range
Frank Arthur – Co-Founder
Wynns is an Australian winery with a rich history, most notably recognised for its cabernet. Proudly hailing from the Coonawarra region of South Australia, Wynns Coonawarra Estate dates back to 1891. The estate's location on the highly sought-after 'Terra Rossa', a designation characterised by its cold southerly climate combined with its rich red soil, allows Wynns to take advantage of the high-quality grapes conducive to these conditions. I recently participated in a tasting hosted by Wynns Senior Winemaker Sue Hodder, and a few of the wines that really captured my attention were from Wynns' Black Label range.
Wynns Black Label range is a wine-lovers favourite. As one of Australia's most collectible ranges, it's a premium offering ideal for medium to long-term cellaring. If you're an established wine collector you probably have a few bottles sitting in your cellar already, and if you're just starting your collection Wynns Black Label is a great entry point as the range offers some of the best value-for-money Australian wines on the market. Each year 'Wynnsday' marks the release of luxury release from Wynns Coonawarra Estate, this Wednesday 7th June, Wynns just released their 2021 vintage. If you're looking for something to add to the cellar, this Wynnsday's five-bottle release includes 2 Black Label drops.
The first is the Cabernet Sauvignon 2021, which is a collector's favourite with a reputation for aging gracefully. And the second is the 'Old Vines' Shiraz 2021, made from fruit from some of the Coonawarra region's oldest vines including some planted as far back as the 1890s. But most importantly, if the idea of cellaring your wine is appealing but you don't have the self-restraint to keep a cork in it, the wines still taste great as is.
Favourite Article of the Week: $5,000 Apple Vision Pro Could Put an End to Conversation as We Know It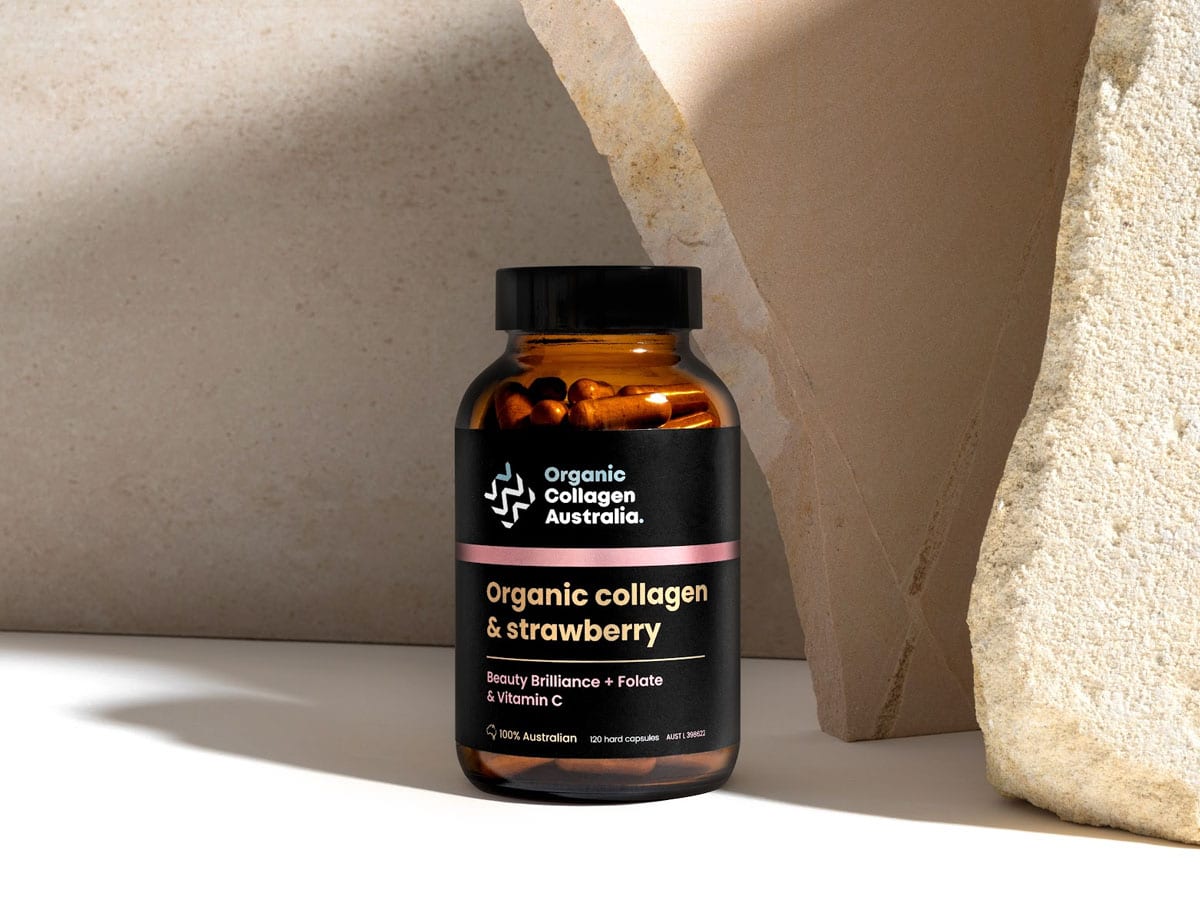 Organic Collagen Australia
Denise Barnes – Head of Branded Content
It's no secret that as we age, our body's own collagen production starts to slow down. While a lot of people associate collagen mainly with skin health, it's actually also a vital part in keeping our bones and joints healthy, so as we start to age, taking collagen supplements should really be a no-brainer no matter who you are. I only started recently, about 4 weeks ago, and although it says it takes 8 – 12 weeks to really start seeing and feeling the difference, I can already see the positive effect it has on my skin. Not just that, my husband, that has never since I've known him, once commented on my skin or its condition, made a comment last week saying my skin looked really good. I was quite amazed, to say the least.
The supplements I started using is Organic Collagen Australia's Strawberry with Organic Collagen capsules. It's a great source of folate, vitamin C (thanks to the strawberries) and of course organic collagen. It's a potent wholefood blend that quite literally supports a healthy glow from within. It's also the world's first 100% certified organic collagen range as approved in both the US and Australia. Other than a variety of different types of collagen supplements, (including Liver with Organic Collagen & Spirulina with Organic Collagen), the range also includes serums, creams and balms to promote healthy skin on a topical level.
Other benefits of taking collagen supplements may include increased muscle mass, hair and nail growth, skin elasticity, gut health and reduced joint inflammation. I'm excited to continue on this journey and unlock all the benefits. The great thing about Organic Collagen Australia is that, not only is it better for you and the planet, it also has a super easy subscription service so you can get your products delivered straight to the door.
Visit Organic Collagen Australia
Favourite Article of the Week: First Look Inside Kia's Insane $2million Concept EV9 Project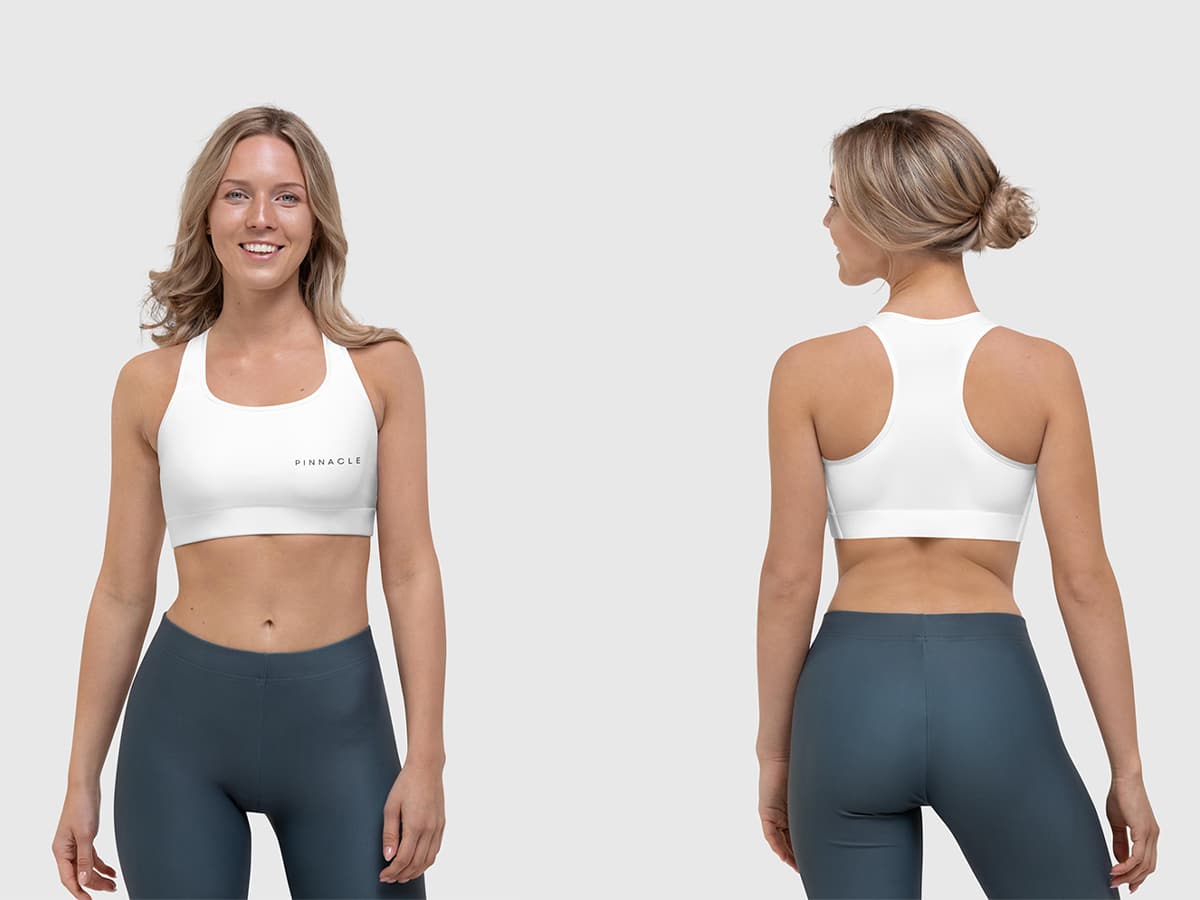 Pinnacle Sports
Claudette Sampang – Sales Executive
Introducing Pinnacle Sports, the new go-to online shop that provides a wide range of high-quality activewear apparel. Their website is easy to navigate, and the ordering process is seamless. Pinnacle Sports has everything from performance shirts and hoodies to shorts and accessories! One of my favourite features of Pinnacle's activewear is the exceptional quality of its products, as they are designed to withstand the demands of rigorous training sessions and intense matches. Overall, Pinnacle Sports is a top-notch online store for those looking for new additions to their wardrobe and sports clubs seeking quality custom merchandise for their communities. Upgrade your wardrobe with Pinnacle Sports, the ultimate destination for top-notch activewear.
Note: It looks like Pinnacle Sports has now closed down.
Favourite Article of the Week: 17 Cool Restaurants in Sydney for a Fun Night Out
Ecco Nouvelle Chelsea Boots
John Guanzon – Head of Social
Ok, hear me out. We all know the best way to earn some brownie points with your partner is a 'just cause' spontaneous gift. With winter officially rolling in, a stylish and sturdy pair of leather boots is essential for both men's and women's wardrobes, so for the brownie-point-earning gift this week, I picked up a pair of Ecco Nouvelle Chelsea boots in black leather. They're a classic and timeless look, that adds a pinch of formal to an everyday casual winter ensemble. On the outside, they're made from high-quality leather, coated with a coated surface for water resistance, and lugged rubber soles that are ready for any weather condition. On the inside, they're lined in super-soft textiles for supreme comfort and ultra flexibility. A win-win for fashion, functionality, and brownies.
Favourite Article of the Week: The Nokia 2660 Flip Phone is Back and Yes, It Has Snake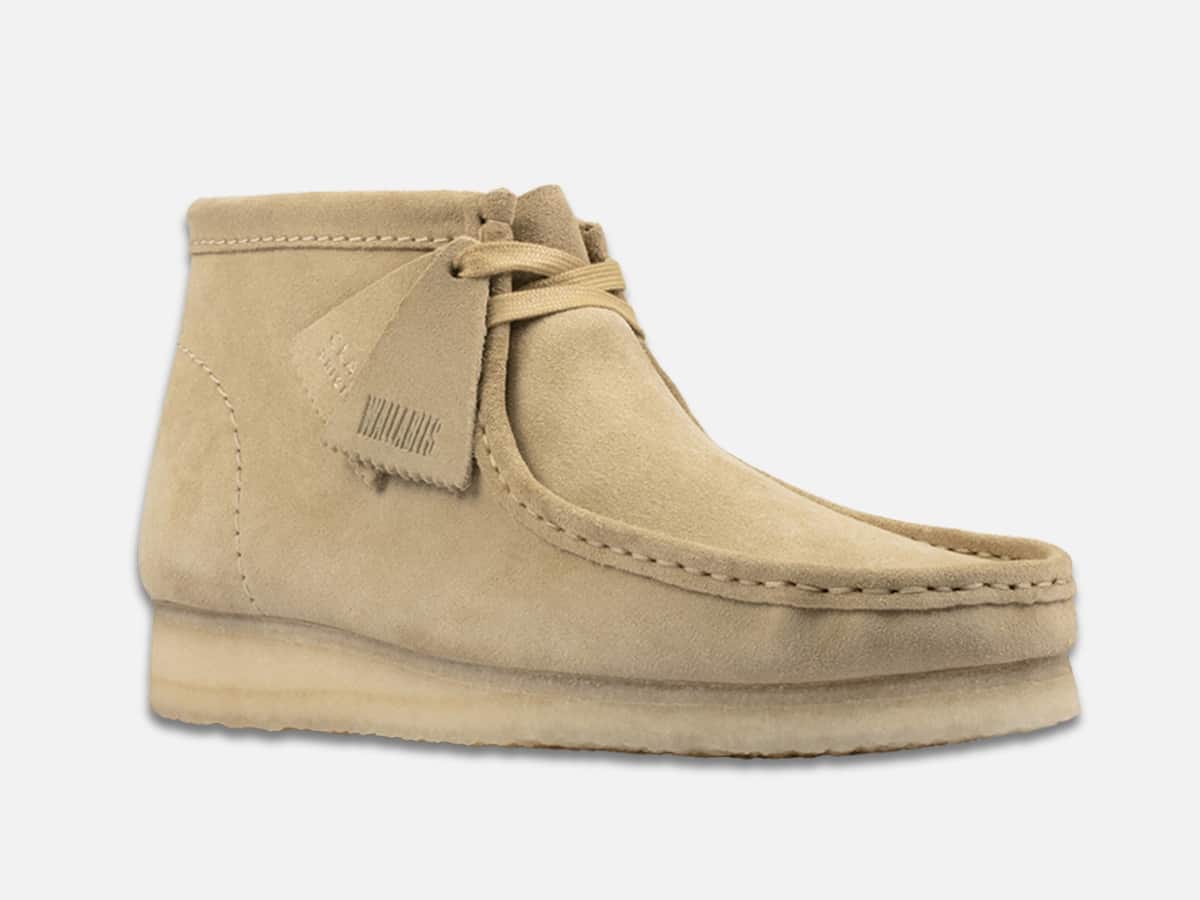 Clarks Wallabee Boot
Rob Edwards – Branded Content Writer
From adorning the feet of many of hip hop's finest—Wu-Tang Clan has done more than one collaboration—to becoming a signature style for many Britpop luminaries, the Clarks Wallabee is a timeless piece of footwear that has long secured its place in popular culture. While the Wallabee Boot sits a little higher on the ankle than the standard version, it offers up the same clean and simple lines as its shoe counterpart, while also maintaining the pinnacle of comfort – I can wear mine for days. Boasting that never-bettered crepe sole and a luxurious lace-up suede upper, the Clarks Wallabee Boot is a versatile and undeniably cool piece of footwear that'll never go out of style.
Favourite Article of the Week: On World Environment Day, One Electric Vehicle Brand Stands Out
You'll also love:
Man of Many's Staff Favourites – 2 June 2023
Man of Many's Staff Favourites – 27 May 2023
Man of Many's Staff Favourites – 18 May 2023
---
Featured Video from Man of Many