New 'Wonka' Trailer Pairs Timothée Chalamet's Willy With Hugh Grant's Oompa-Loompa
Following in the footsteps of Gene Wilder and Johnny Depp, Timothée Chalamet is next to don everyone's favourite chocolatier's top hat in the new trailer for Wonka. The latest take on Roald Dahl's famous creation will depict the rise of Willy Wonka and his entourage of Oompa-Loompas, but we'll have to wait until December 14 to know for sure whether it's as delicious as Violet Crumble or as bitterly disappointing as Crunchie. We already have our suspicions, but check out the trailer above to decide for yourself!
Related: 'Long Live the Fighters!': The Epic New 'Dune: Part 2' Trailer is a Must-Watch
The new film will focus on a young Wonka who returns home to start his chocolate empire after seven years travelling the globe, honing his craft and going on adventures that include stumbling across the aforementioned Oompa-Loompas – here played by a wonderfully straight-faced Hugh Grant. It turns out trying to get a foothold in the confectionary market is trickier than Wonka had hoped—due to the stranglehold of the 'Chocolate Cartel'—so the young inventor must use all his know-how to create something truly extraordinary.
We suspect that the likelihood of Wonka being your particular bar of nut-infused chocolate will come down to your tolerance for Chalamet in cutesy mode. While he's absolutely killed it in outings like Netflix's The King, Dune, Call Me by Your Name, and Bones and All, this time he's paired with director Paul King—best-known for the genuinely delightful Paddington films—and while King looks to be attempting a similar tone to those marmalade-fuelled masterpieces here, we're not convinced Chalamet's on-screen presence is a substitute for that loveable bear from Peru.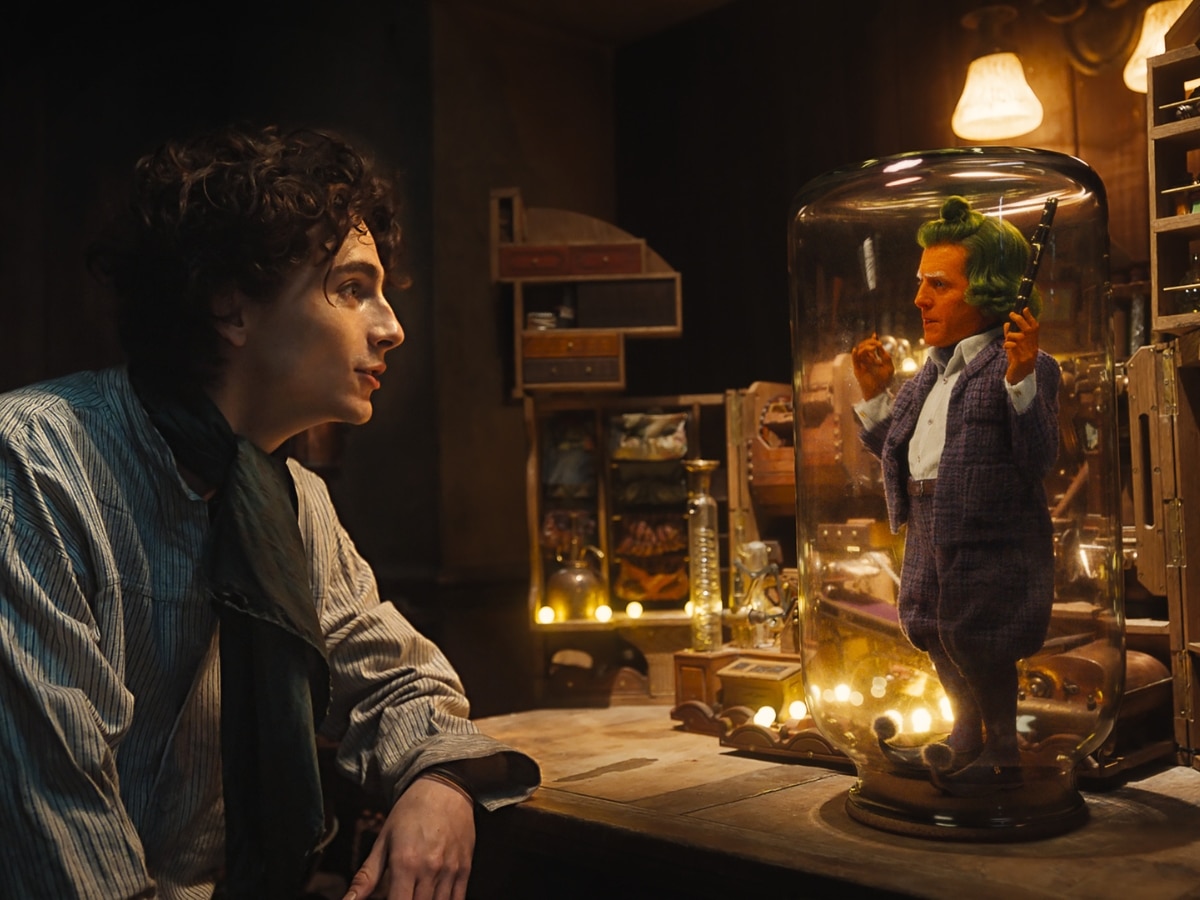 Saying that, the film isn't lacking in visual splendour. The costume and set departments clearly had generous budgets, while the choreography and camera work really give them a chance to shine. The cast joining Chalamet and Grant is also impressive, featuring Olivia Colman, Rowan Atkinson, Sally Hawkins, Keegan-Michael Key, Matt Lucas, and Paterson Joseph.
Did we really need an origin story for Willy Wonka's chocolate factory? Probably not, but that's not to say Wonka will be without its nonsensical charms when it lands in cinemas on December 14. And as Wilder's incarnation of the character said, "A little nonsense, now and then, is relished by the wisest men." Check out the trailer above.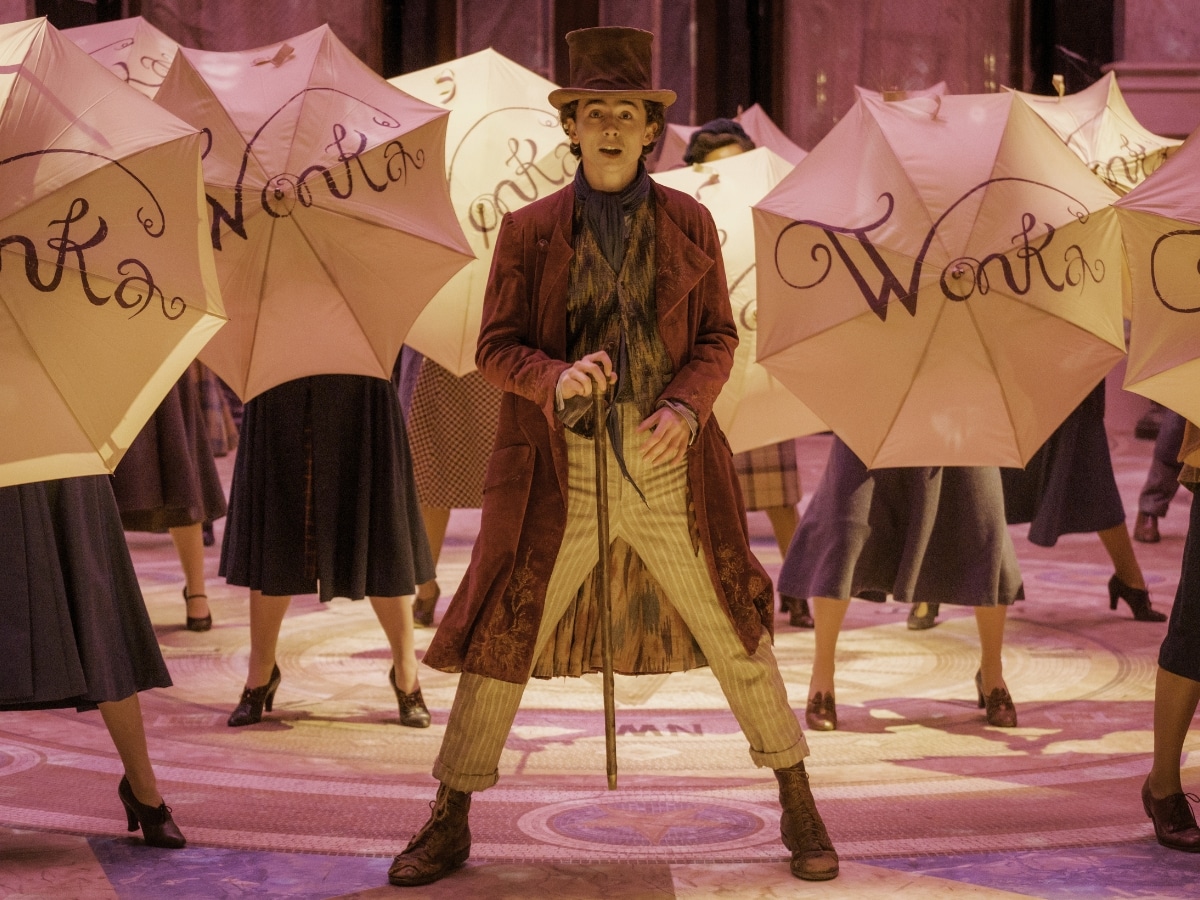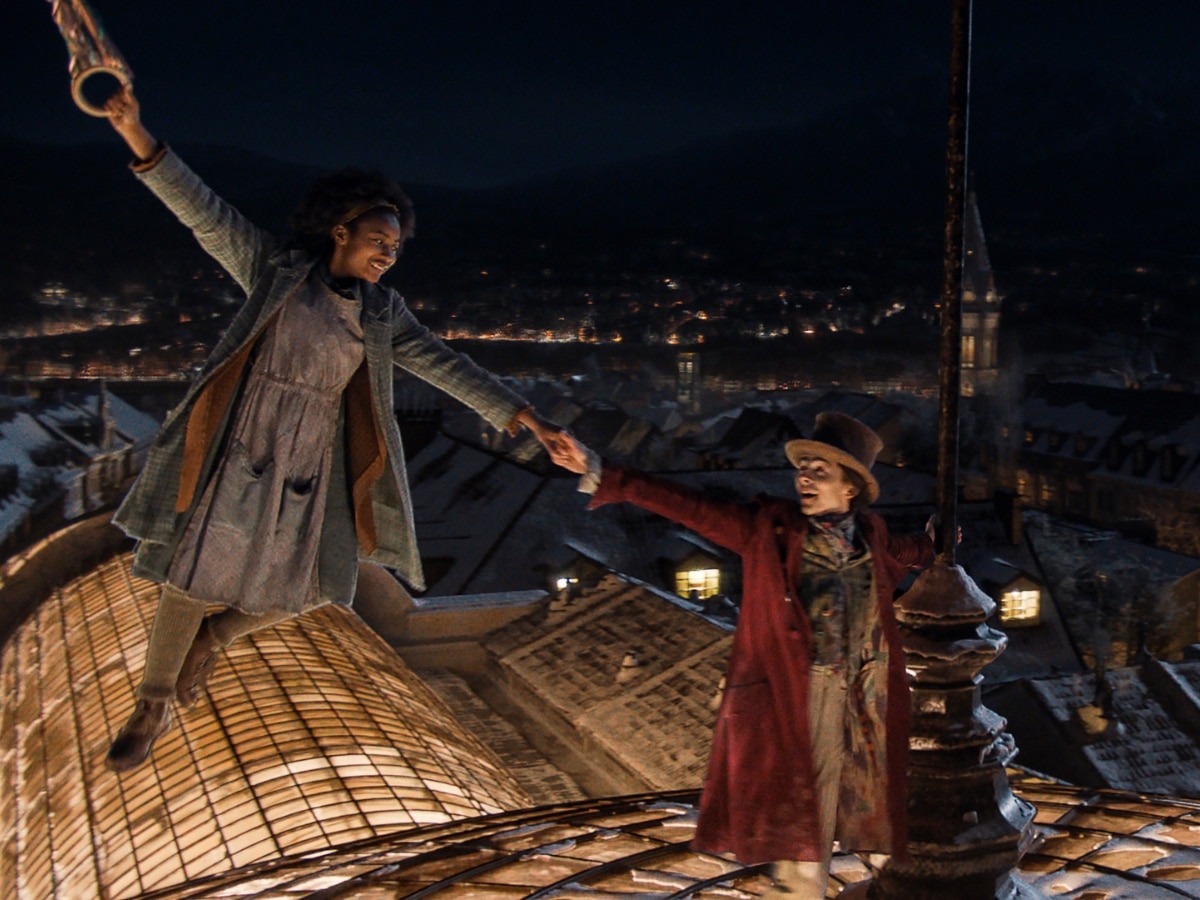 ---
Featured Video from Man of Many