20 Best Australian Chocolate Brands
Crafted with skill and precision, the best Australian chocolate brands include Jasper + Myrtle, Koko Black, and Haighs. And while you might associate great chocolate with Belgium or France, it's something we should be proud of with some of the best brands winning awards on the world stage. Our list of Australian chocolate brands only includes those products that are produced in Australia, including Cadbury Dairy Milk.
RELATED: These are the best Australian lollies and sweets of all time.
Best Australian chocolate at a glance
Our list of the best Australian chocolate brands goes like this.
Now we've had a look at our favourites, let's check out the complete list.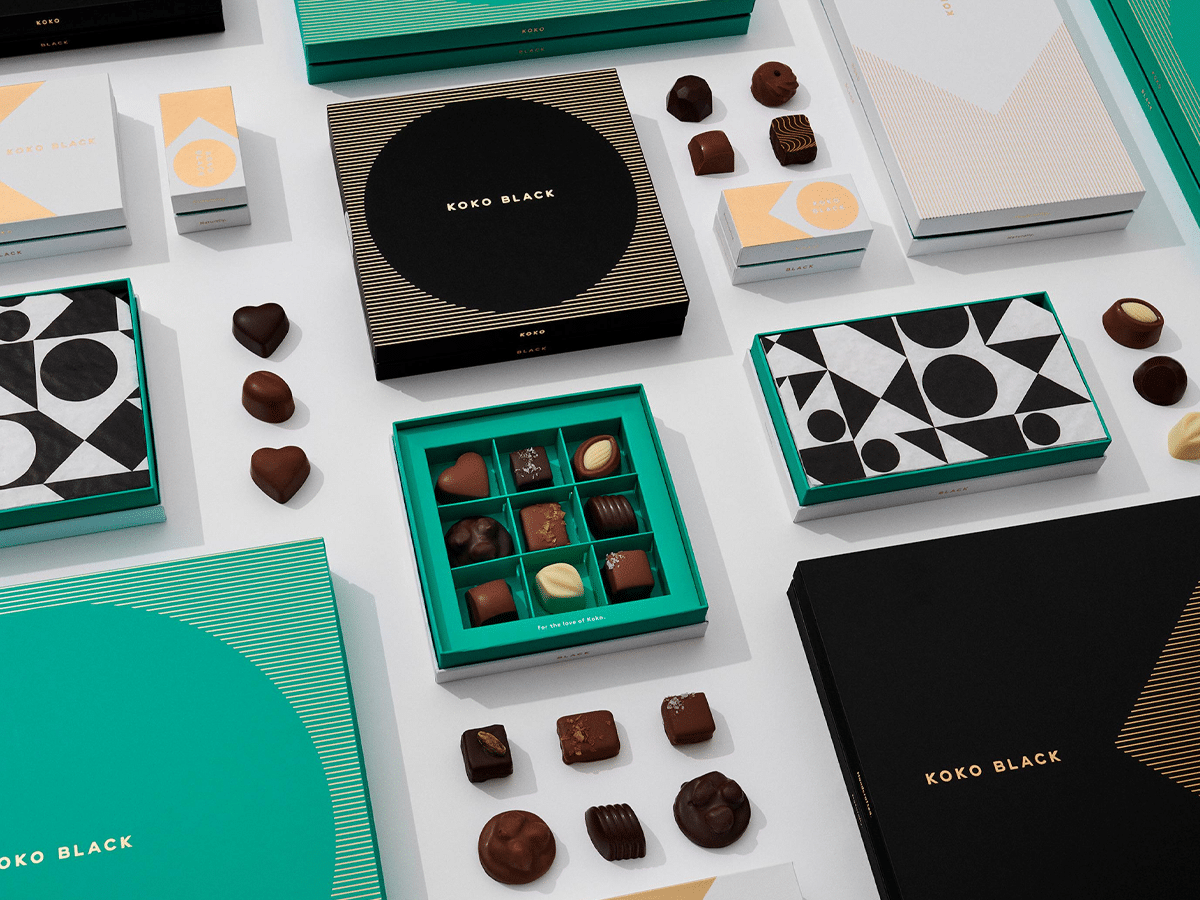 1. Koko Black
Koko Black is our personal favourite Australian chocolate brand thanks to their selection of quality chocolate with a focus on design. Step into our office and you'll find most of the team at Man of Many feasting on a block or two on any given afternoon. If you haven't heard of the brand (or visited any of their boutiques in Sydney, Melbourne, or Adelaide) get acquainted.
And while Koko Black isn't as experimental as Monsieur Truffle or Jasper + Myrtle with its recipes, it's leading the way with classic flavours. It's what happens when you take the finest Belgian couverture chocolate and meticulously handcraft everything in Melbourne using premium natural ingredients the result speaks for itself.
We particularly love the seasonal offerings, with our favourite range of easter gifting chocolate on the market, and the packaging is simply second to none. The perfect gift to yourself, a friend or even the whole office with corporate packages available.
Store locations: Check it out
---
Featured Video from Man of Many
---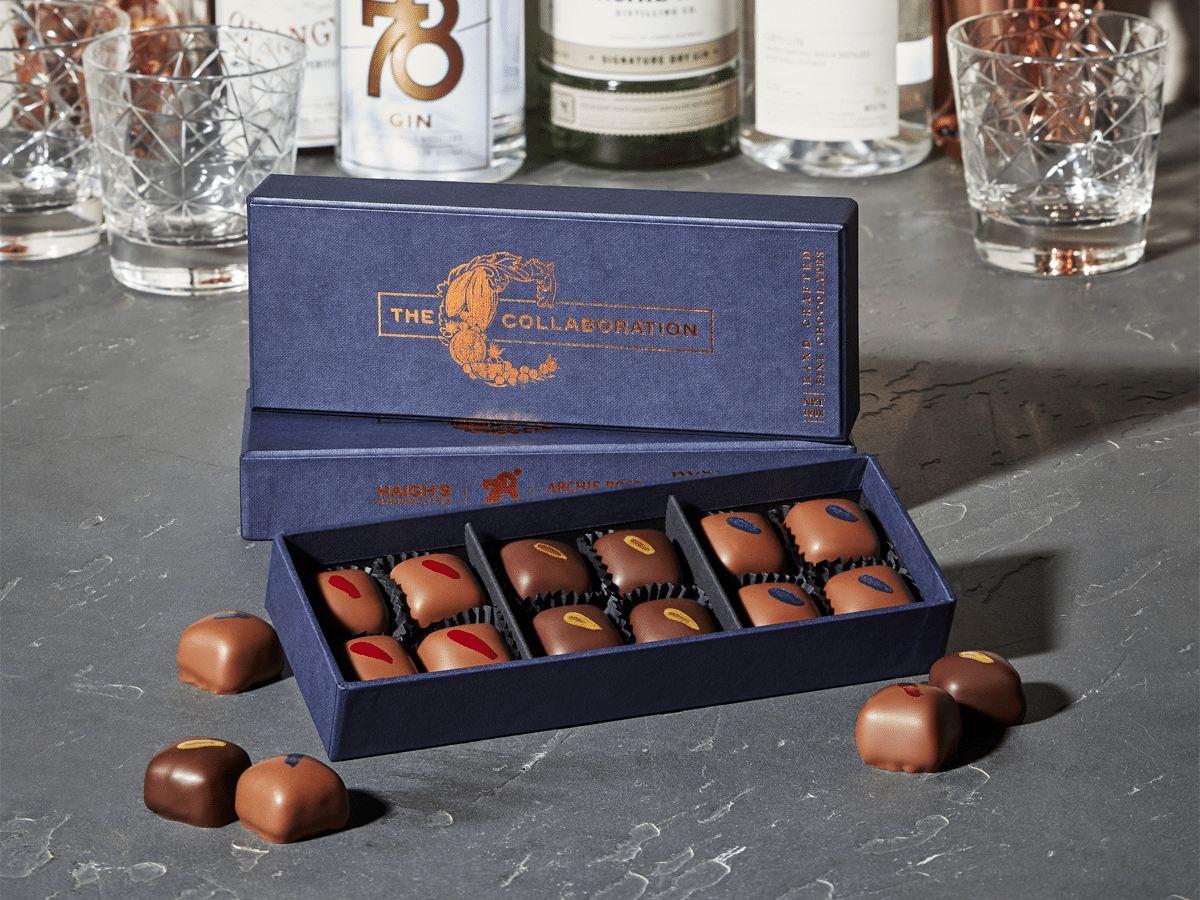 2. Haigh's Chocolate
Alfred E. Haigh founded this Australian chocolate company way back in 1915 and here we are over a century later. The brand is still making some of our favourite chocolate in Australia from scratch using raw UTZ-certified cocoa beans as a source. In 1993, it launched the Easter bilby, which has since become the stuff of local legend around Easter. With store locations in Adelaide, Sydney, Melbourne, and Canberra, Haigh's endures as a veritable institution and a damn great one at that.
Address: Various locations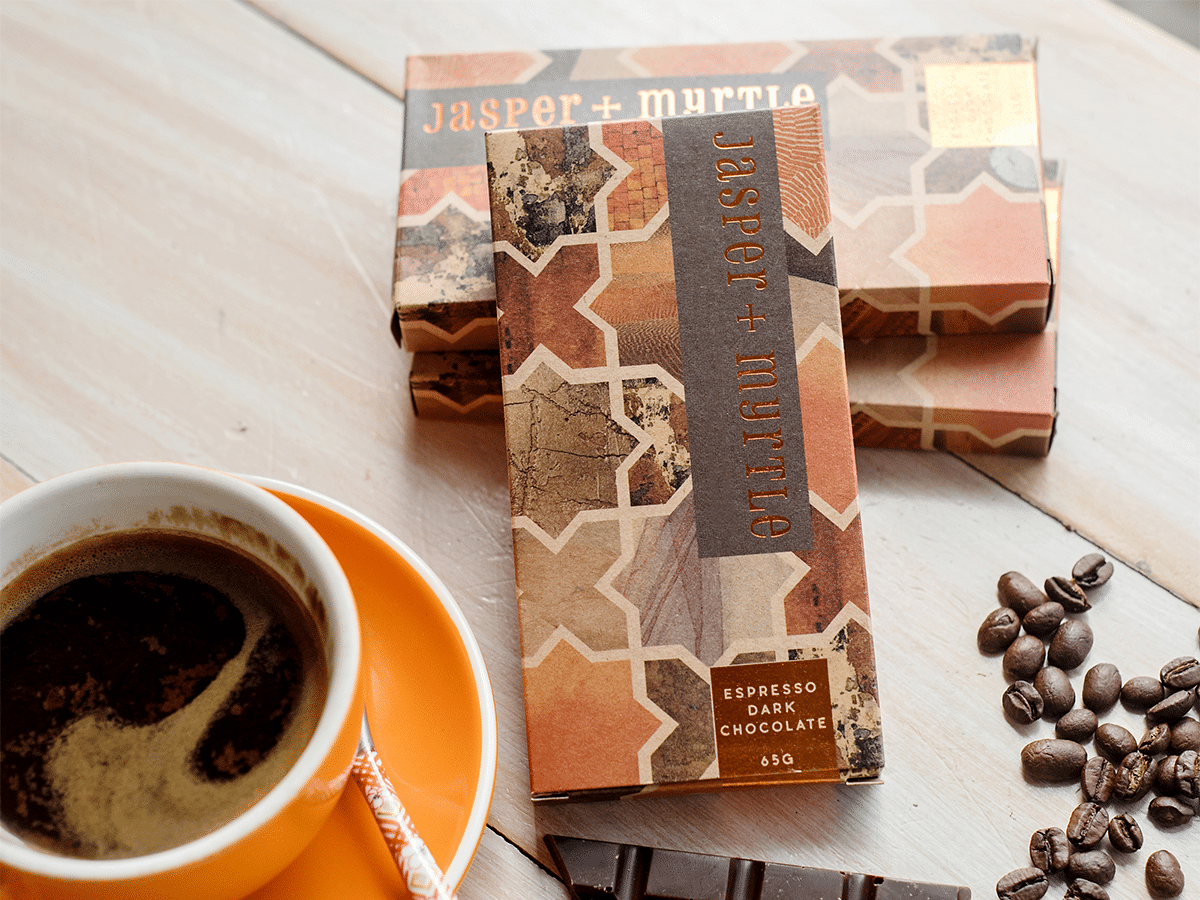 3. Jasper + Myrtle
A small chocolate maker based in Canberra, Jasper and Myrtle is an Australian chocolate brand that features ethically sourced beans from Peru and Papua New Guinea. We've had the pleasure of trying this brand on multiple occasions, including visiting the factory on our trip to Canberra in the Audi E-Tron S and we can confirm that their roasting process is amongst the best in Australia.
With no artificial colours or preservatives used, sustainability and traceability are at the heart of Li Peng and Peter's business. The brand has also found success at the International Chocolate Awards, taking home a number of awards over the years, including;
2020 Gold: Jasper and Myrtle (Australia) – Bougainville PNG 66% Dark Chocolate
2019 Bronze: Jasper and Myrtle (Australia) – Dark Chocolate Coated Ginger.
2019 Bronze: Jasper and Myrtle (Australia) – Lemon Myrtle and Macadamia Milk chocolate.
2017 Silver: Jasper and Myrtle (Australia) – Espresso Dark Chocolate.
Address: Unit 9 Building 3.1/1 Dairy Rd, Fyshwick ACT 2609
Hours: Tue-Fri 10:30am–4:30pm, Sat 2-4:30pm
Phone: 0416 182 477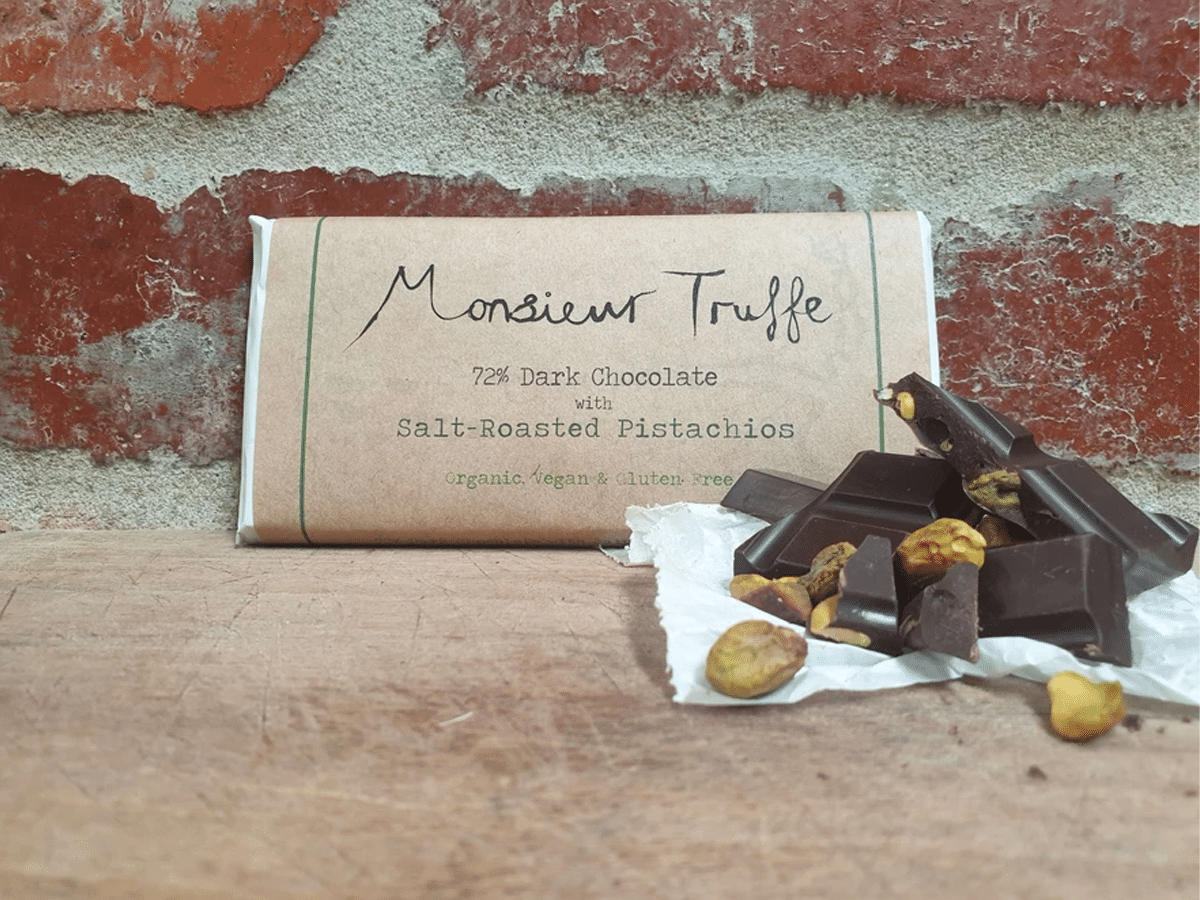 4. Monsieur Truffe
Sitting at the pointy end of our list of the best Australian chocolate brands is Monsieur Truffe. This chocolate company began as a one-man operation back in 2006, exclusively serving Melbourne's Prahran market, but jump ahead a few years and Monsieur Truffe is bigger and better than ever before, with a factory, online store, and a number of International Chocolate Awards winning bars under its belt, including;
2022 Silver: Monsieur Truffe (Australia) – Dark Chocolate with Sesame and Australian Natives
2020 Silver: Monsieur Truffe (Australia) – 28% White Chocolate with Native Peach.
2019 Silver: Monsieur Truffe (Australia) – 29% Peach Melba.
2018 Silver: Monsieur Truffe (Australia) – Australian Plum.
2017 Bronze: Monsieur Truffe (Australia) – Ecuador 55%.
Between the organic ingredients, sustainable packaging, tremendous variety, and award-winning flavours there's a reason we love this artisanal Australian chocolate brand.
Address: 351 Lygon St, Brunswick East VIC 3057
Hours: Mon-Fri 8am-4:30pm
Phone: (03) 9380 4915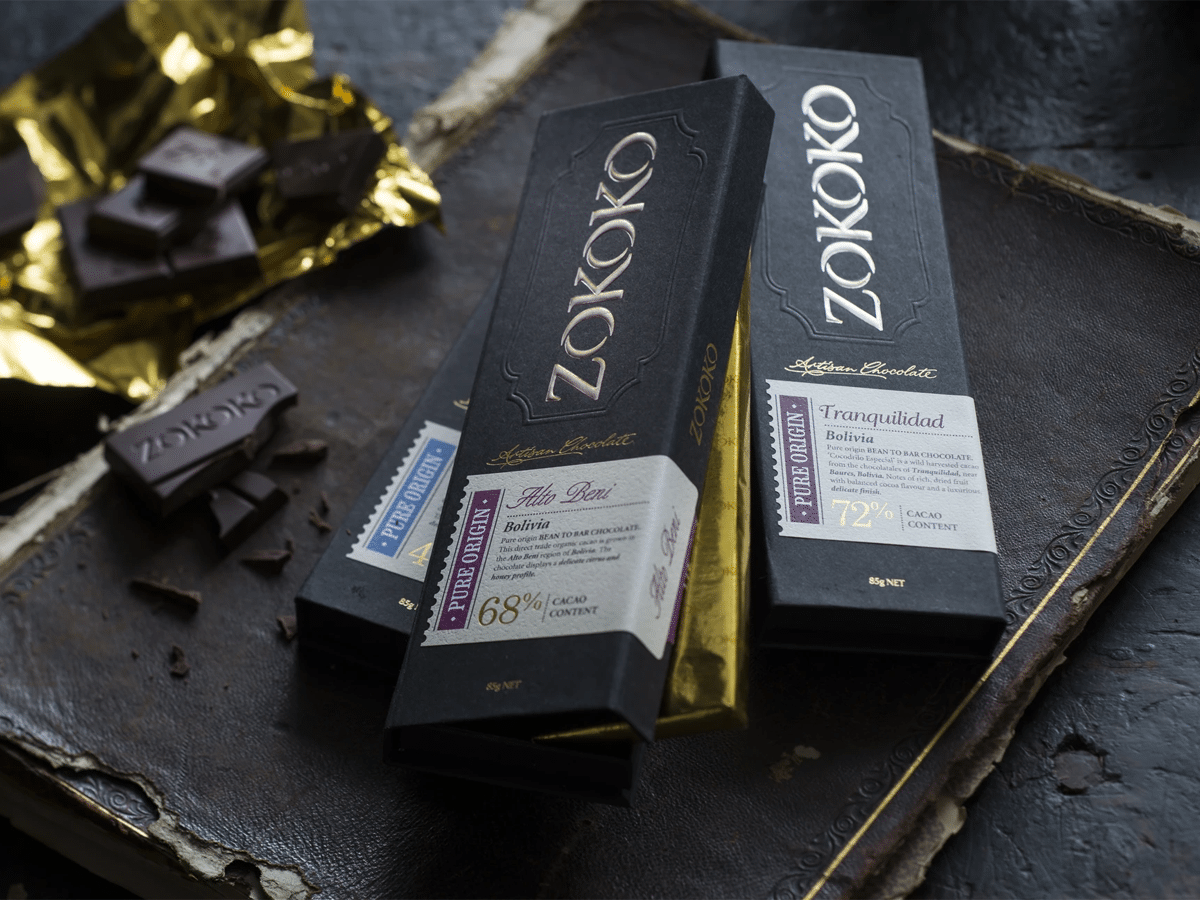 5. Zokoko
Some of our favourite chocolate in Australia comes to us from chocolatier Michelle Morgan, who plies her craft at the base of the Blue Mountains. The Alto Bene Bolivian 68% dark chocolate won gold at the Sydney Royal Chocolate Competition and with good reason, it's delicious. Along similarly acclaimed lines, the award-winning Tranquilidad 72% must be tasted to be believed with notes of honey and dried fruit. Since 2009, Morgan has been raising the chocolate bar and she won't be stopping any time soon.
Address: 3/84-90 Old Bathurst Rd, Emu Heights NSW 2750
Hours: Mon-Wed 7am-2pm, Thur-Fri 7am-4pm, Sat 7am-12pm
Phone: (02) 4735 0600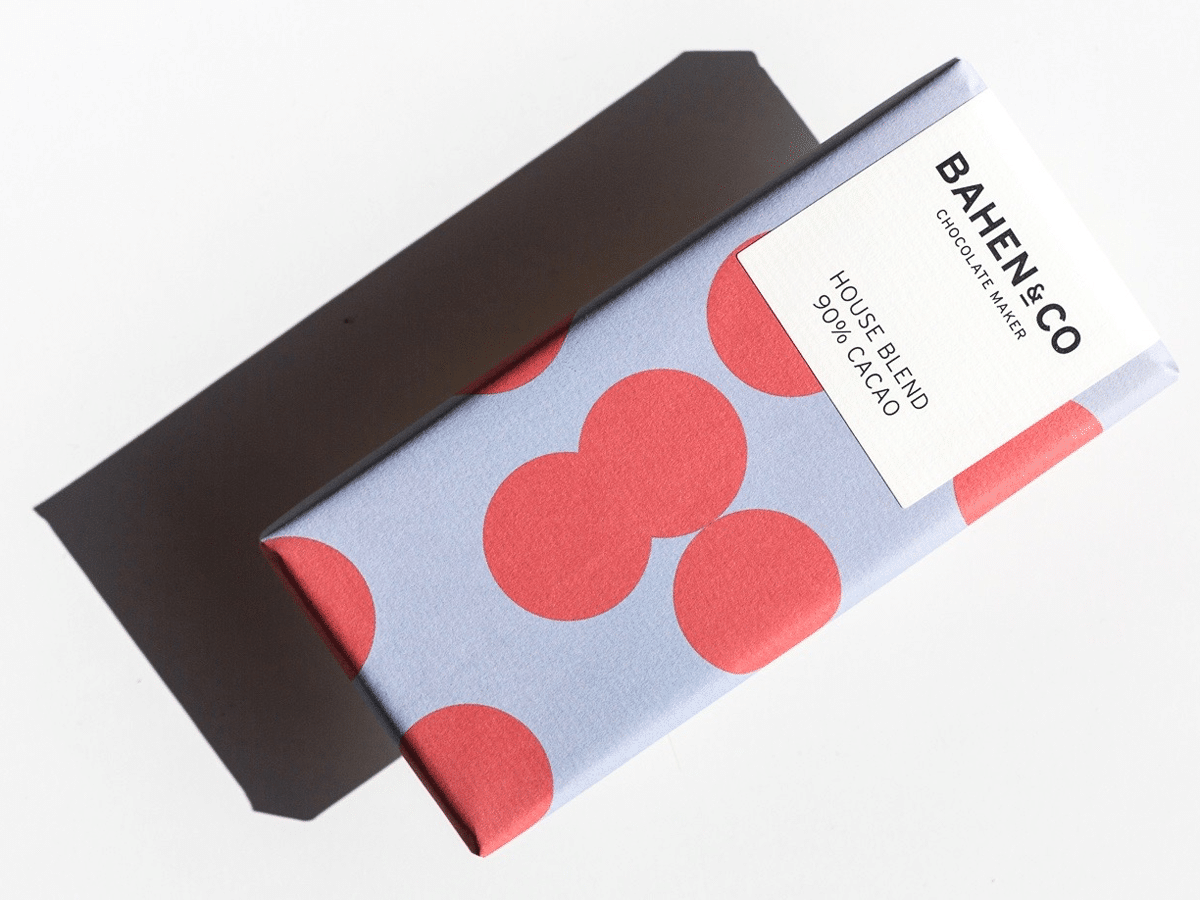 6. Bahen & Co
Winemaker Josh Bahen made a seamless transition into chocolate, restoring the vintage age of chocolatiers by utilising a 1930s Barth Sirocco Ball Roaster and circa 1910 Guitard Melangeur in the batch process. Slow and special is how we would describe the chocolate from this Australian brand. The cocoa beans themselves are directly sourced from some of the most remote and exotic places in the world, then stone-ground, conched, tempered, and wrapped at Bahen's factory in the Margaret River wine region. Choose at random amongst a variety of bars or simply go with the gift set because you can do no wrong with this Australian chocolate brand.
List of stockists: Check it out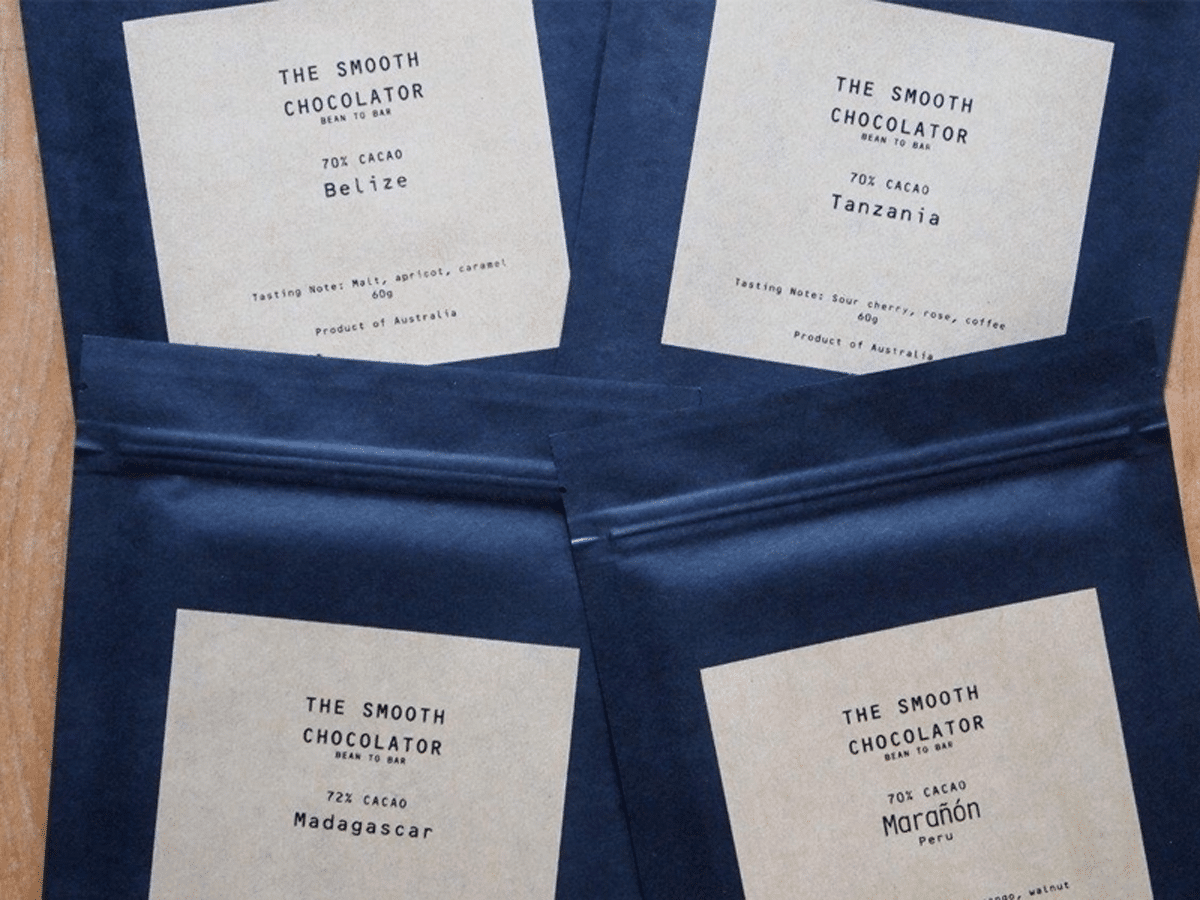 7. The Smooth Chocolator
Yoon Kim (not Sade, sorry) is the person behind this ethically sourced Australian chocolate brand. The Smooth Chocolator sources its cocoa beans from various regions around the world and then carefully roasts, cracks, winnows, conches, and tempers to perfection. The result is a vast array of distinctive flavours, which has helped this Australian chocolate brand pick up a number of awards, including;
2019 Gold: The Smooth Chocolator (Australia) – Piura Blanco Peru 67%
2019 Silver: The Smooth Chocolator (Australia) – Ramnath Trinidad 67%
2019 Silver: The Smooth Chocolator (Australia) – Tanzania Kokoa Kamili 70%
Location: Geelong
Buy The Smooth Chocolator here
8. Hunted + Gathered
Making a new for itself at the 2018 Australian Food Awards by winning a number of key categories, this Melbourne-based collective maintains a "less is more" philosophy which we love. To that end, no single chocolate bar contains more than five ingredients, while most have merely three. In other words, it's all about the bean, which in this case is sourced directly from co-ops in Central and South America. Purity be thy name!
Address: 68 Gwynne St, Cremorne VIC 3121
Phone: (03) 9421 6800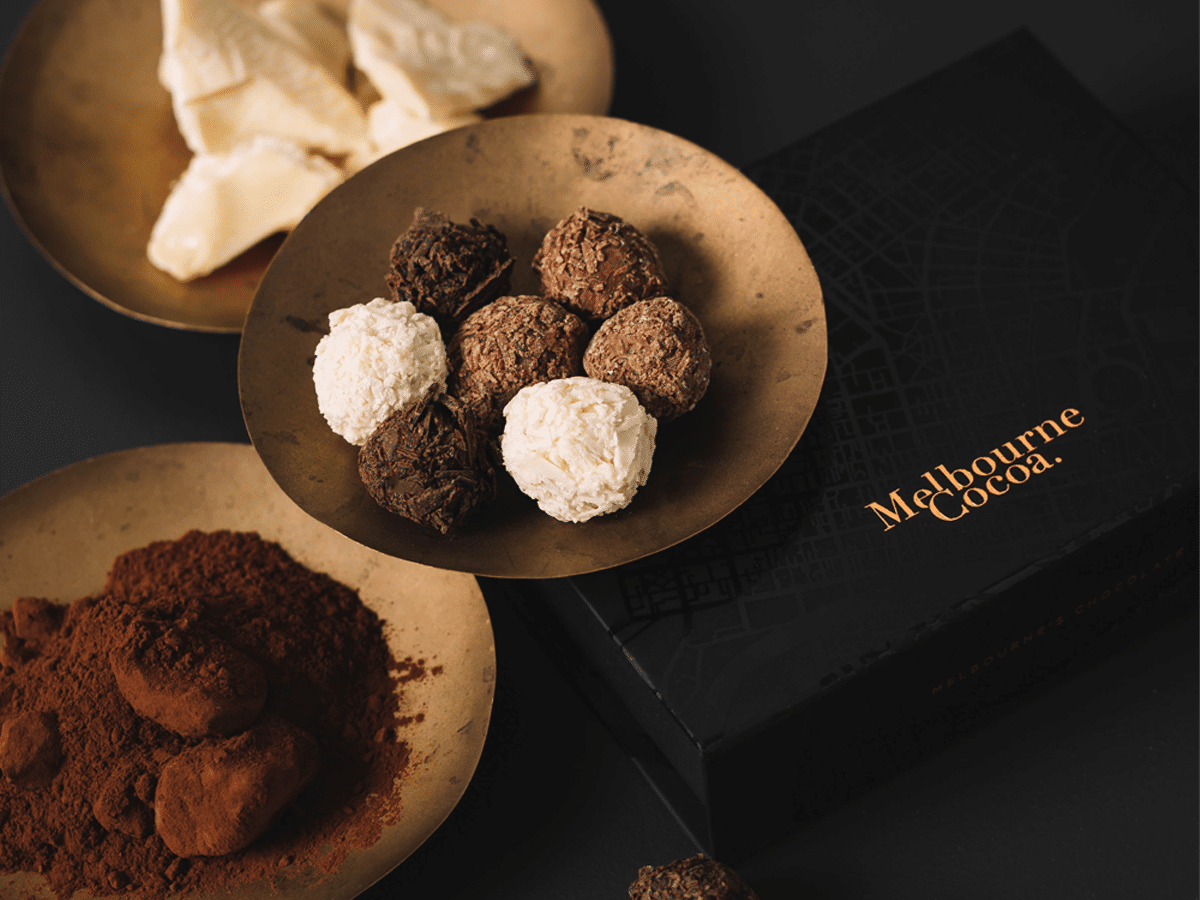 9. Melbourne Cocoa
Former punk band manager and winemaker Peter Wilson discovered the wonders of Valrhona chocolate while travelling through Europe. He and partner Juliana Kennedy launched this Australian chocolate brand in Victoria's Yarra Valley soon after. That was 25 years ago. Featuring exquisite flavours, melt-in-your-mouth textures, and clever names, the brand's small-batch blends have been pleasing palates ever since.
Address: Unit 3/51-57 Merrindale Dr, Croydon South VIC 3134
Contact: [email protected]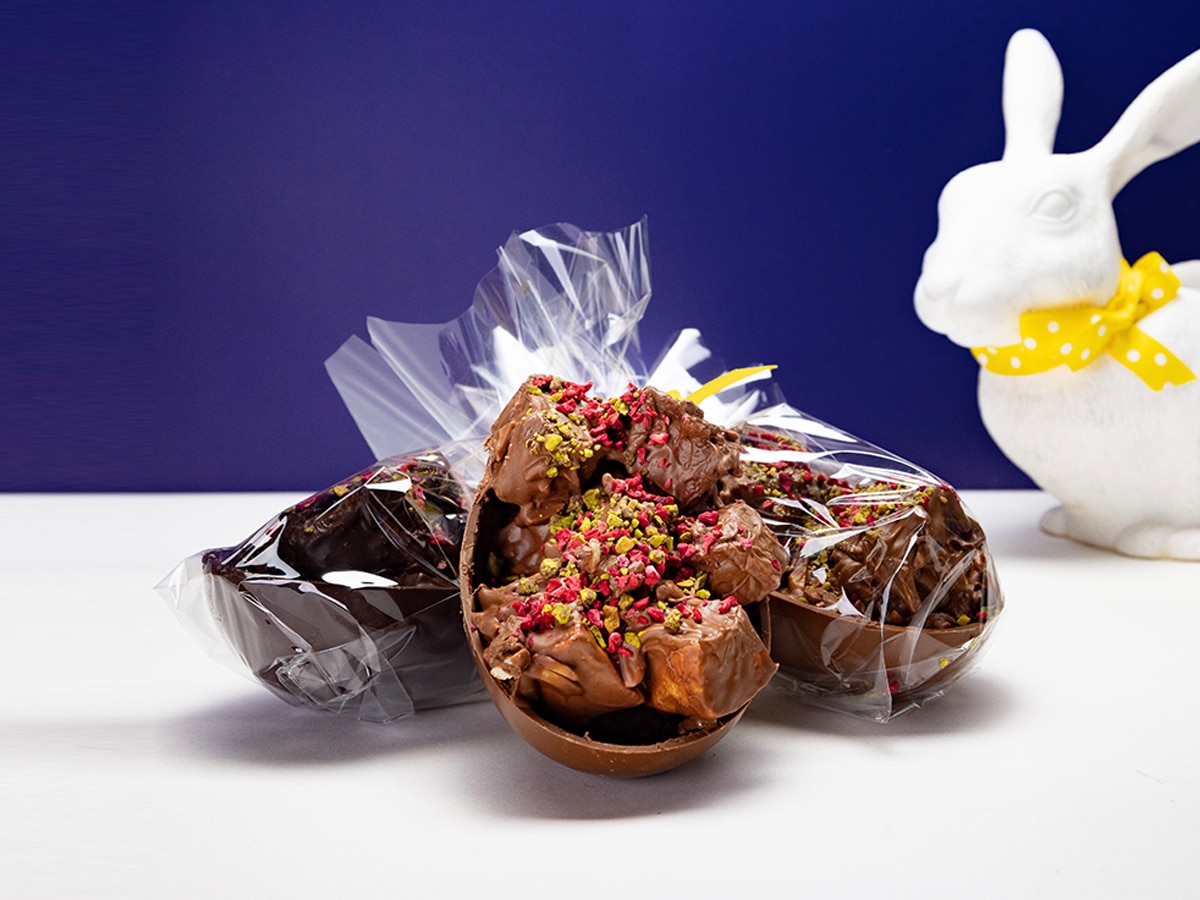 10. Adora Handmade Chocolates
With locations around Sydney, Adora Handmade Chocolates had been owned by sisters Tina Angelidis & Katerina Stavropoulos since 1993. In a moment of embarrassment for ourselves, they didn't land on our radar until Easter 2022, when we sampled our first easter egg. It was a game-changing moment, and when we found out their chocolates are hand-made right here in Sydney, we were hooked. This Australian chocolate shop has garnered quite the following in recent times for its selection of chocolate gift boxes, which are arguably the best in the country. We can't go past 'The Original 10' when birthdays come around.
Address: Various locations
Buy Adora Handmade Chocolates here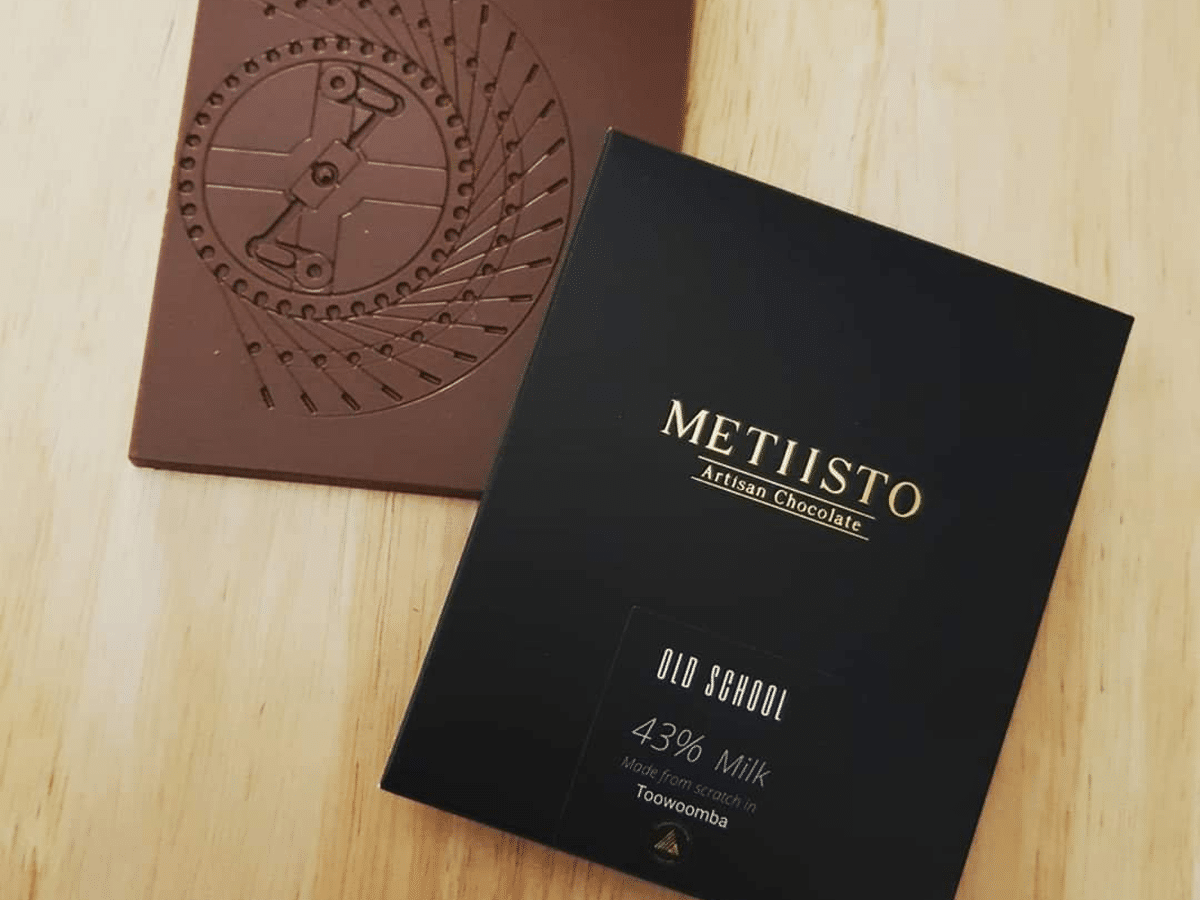 11. Metiisto Chocolate
What began in Sweden is now based in Toowoomba, QLD, and we're all the more thankful for it. Making full use of its new digs, Metiisto ethically sources its cocoa beans from nearby regions like the Solomon Islands, where small-batch farmers go to great lengths to achieve the highest quality. Each and every bean is inspected by the brand before it's roasted, winnowed, refined, conched, aged, tempered, and wrapped. One taste and you'll know what all these awards at the International Chocolate Awards are for, including;
2021 Gold: Metiisto (Australia) – Old School Milk, Berau, 100%, Raspberry & licorice, Tenaru 68%
2020 Gold: Metiisto (Australia) – Patovski 72%
2019 Gold: Metiisto (Australia) – Tenaru 67%, Patovski 72%, Mocha Milk, Tenaru Milk 58%, Black Post Milk 55%
2018 Gold: Metiisto (Australia) – Tenaru 67%, Patovaki 72%, Black post milk 55%
2016 Silver: Metiisto (Australia) – Nicaragua 70%, Madagascar 72%, Honduras 60% milk, Madagascar 56% milk
Address: unit 2/19 Croft Cres, Harristown QLD 4350
Hours: Tues-Thur 10am-4pm
Phone: (07) 2112 5629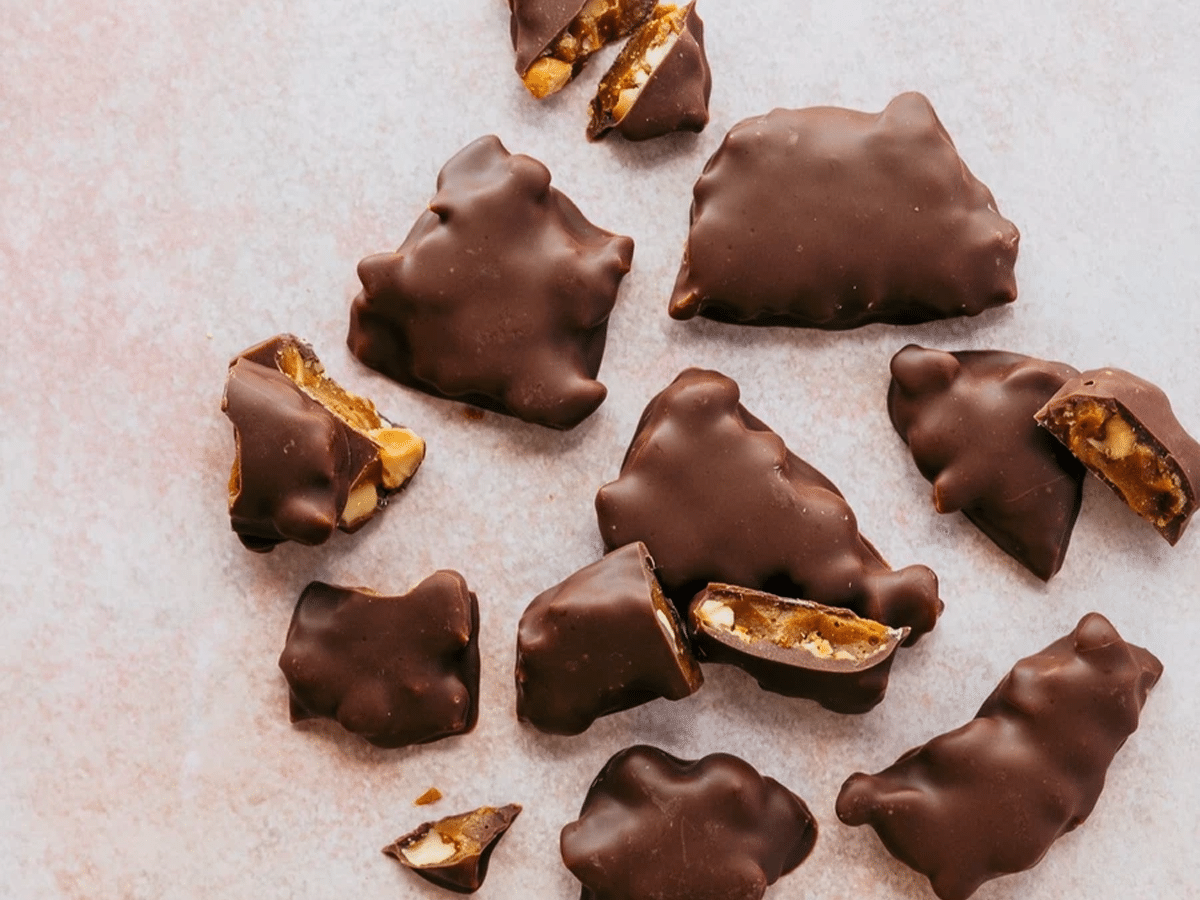 12. Ms Peacock Confections
Her name is Lisa Morley but you know her best as Ms Peacock, whose award-winning expertise knows no bounds. If you can think of it, you'll find it here in the form of honeycomb smash bars and candied nuts and everything in between. The brand also offers a mystery gift service, where you can anonymously send chocolate to a friend or loved one, who must use three clues to guess your identity.
Address: Unit 2/6-10 Owen St, Mittagong NSW 2575
Hours: Tue-Fri 10:30am-4pm, Sat 10am-3pm
Phone: 0408 056 225
Buy Ms Peacock Confections here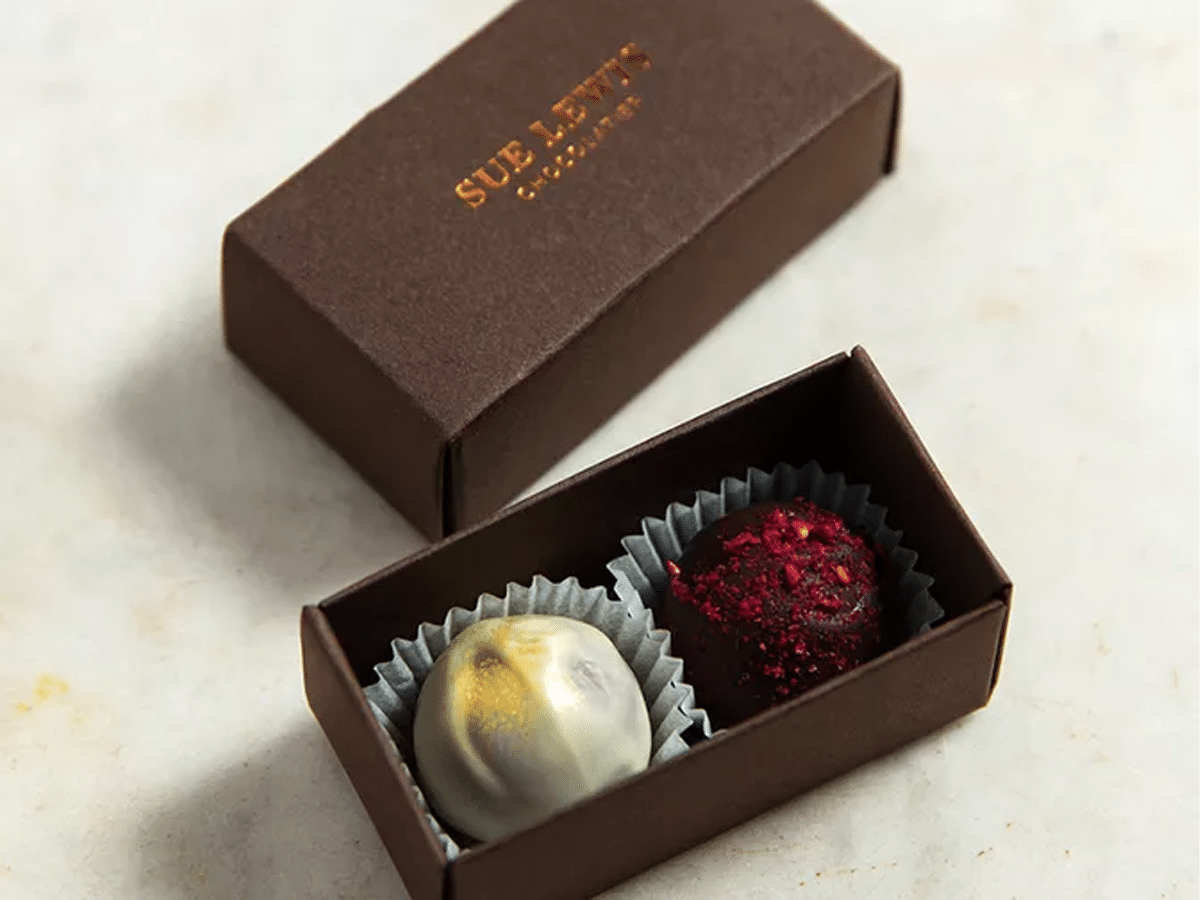 13. Sue Lewis Chocolatier
Hailing from Perth, Sue Lewis is everything one of the best Australian chocolatiers should be and more. Like us, you'll appreciate that every single chocolate is handmade on-site, using both local ingredients and some of the world's finest covertures. The truffles or bars will do you just right, as well as Lewis' famous Rocky Road.
Address: State Buildings, Corner St George's Terrace &, Barrack St, Perth WA 6000
Hours: Mon-Fri 10am-5pm, Sat 10am-4pm
Phone: 0452 423 323
Buy Sue Lewis Chocolatier here
14. Maleny Chocolate Co.
Maleny Chocolate Company is a top Australian provider that churns out a choice product by hand. Staying true to its core principles, the brand never uses artificial flavourings or vegetable oils, using only the best Belgian chocolate couverture for their bars before loading them generously toppings and wrapping them up. You won't find any fake compound chocolate and definitely no preservatives or artificial flavours either. Best eaten fresh, and quickly!
Address: Rainforest Plaza, Unit 4/43 Maple St, Maleny QLD 4552
Hours: Mon-Sun 10am-4pm
Phone: (07) 5499 9595
Buy Maleny Chocolate Company here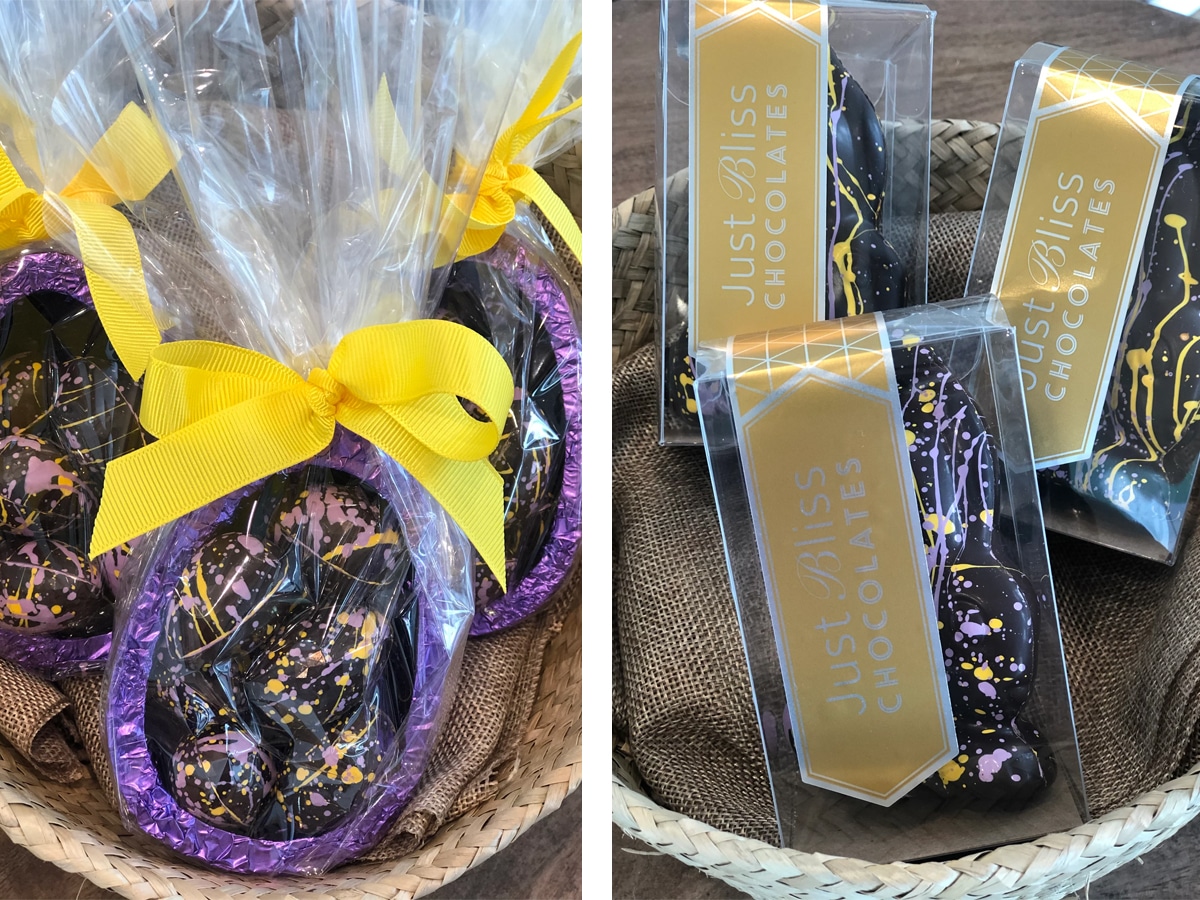 15. Just Bliss Chocolates
The name pretty much says it all and this boutique chocolate brand duly abides. Located in Adelaide, Just Bliss Chocolates delivers handcrafted and hand-painted chocolates, including the renowned Gin & Tonic Truffles – need we say anymore? These chocolates make for the perfect gift, to say the least.
Located in: Rundle Mall
Address: 5/38 Gawler Pl, Adelaide SA 5000
Hours: Mon-Fri 8:30am-5pm, Sat 9:30am-5pm, Sun 11am-5pm
Phone: 0434 001 325
Buy Just Bliss Chocolates here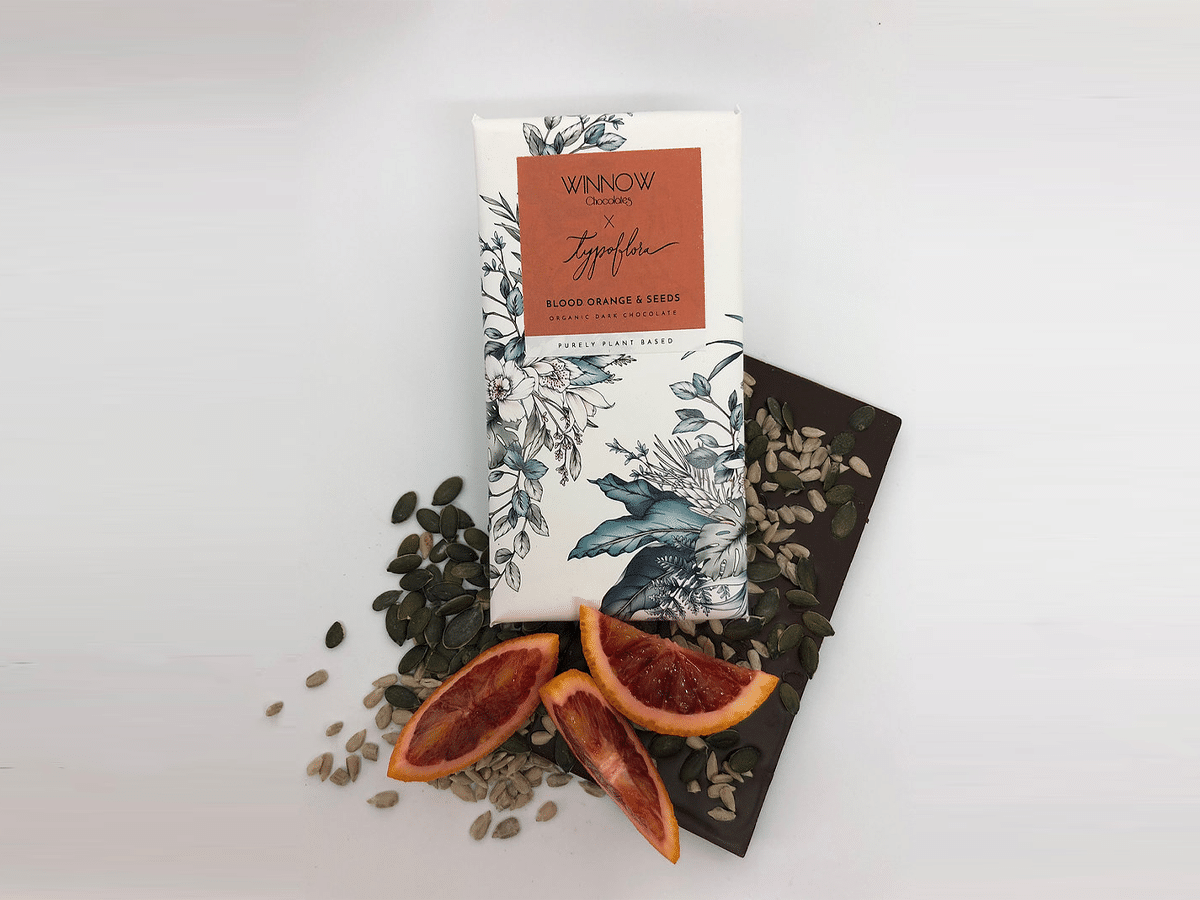 16. Winnow Chocolates
All-natural and delicious, we love Winnow Chocolates for their eye-catching colours and equally impressive flavours. Most of all, we love how these Australian chocolates are made using organic, fair-trade couverture chocolate, the brand employs the traditional French technique of hand-tempering on marble. Waste is kept to a minimum while the taste is truly maxed out.
Contact: [email protected]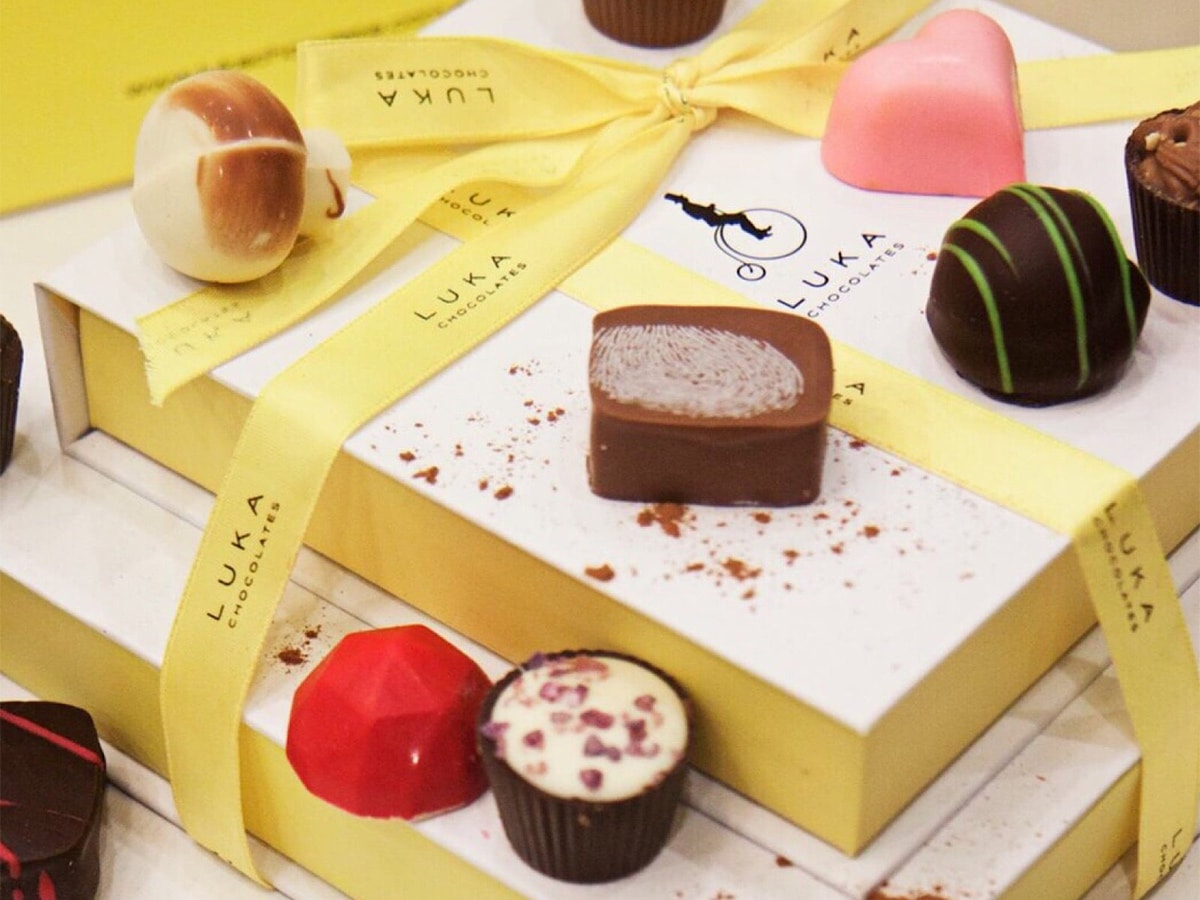 17. Luka Chocolates
Inspired by Belgian methods and makers, this top Aussie brand offers excellence in every bite. Passionately combining a blend of premium couverture with locally sourced ingredients including fresh cream, organic honey, 100% pure fruit juices, nuts, fruits and spices to create some of the best chocolate in Australia. If you're local to the area, why not visit the Wyong Milk Factory in Yarramalong Valley to go full Willy Wonka. And bring your sweet tooth.
Address: Chocolate Boutique and, factory 10/141-155 Alison Rd, Wyong NSW 2259
Hours: Mon-Fri 10am-4pm, Sat-Sun 9am-4pm
Phone: (02) 4355 4848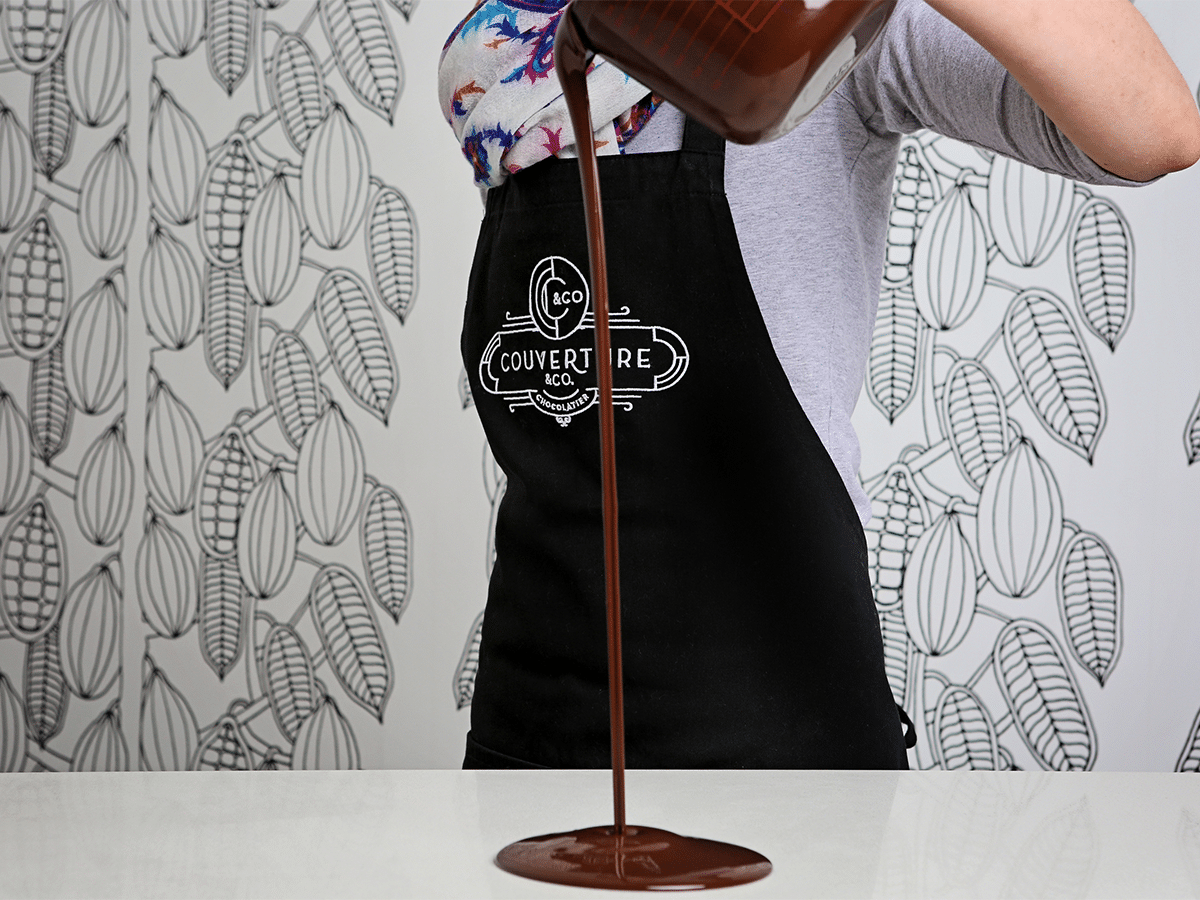 18. Couverture & Co
For a true small-batch experience, head into the suburbs of Brisbane and track down this beloved brick-and-mortar. Each truffle and bar is hand tempered, dipped, and piped in an onsite kitchen before hitting the display case. The result? Well, they're one of our favourite chocolate brands in Australia, if you haven't tried their Suited bunnies for Easter, do yourself a favour and grab some before they sell out. It doesn't get any fresher than this, folks.
Address: 19A Enoggera Terrace, Red Hill QLD 4059
Hours: Tue-Thur 9:30am-5:30pm, Fri 9:30am-5pm, Sat 10am-2pm
Phone: (07) 3367 3000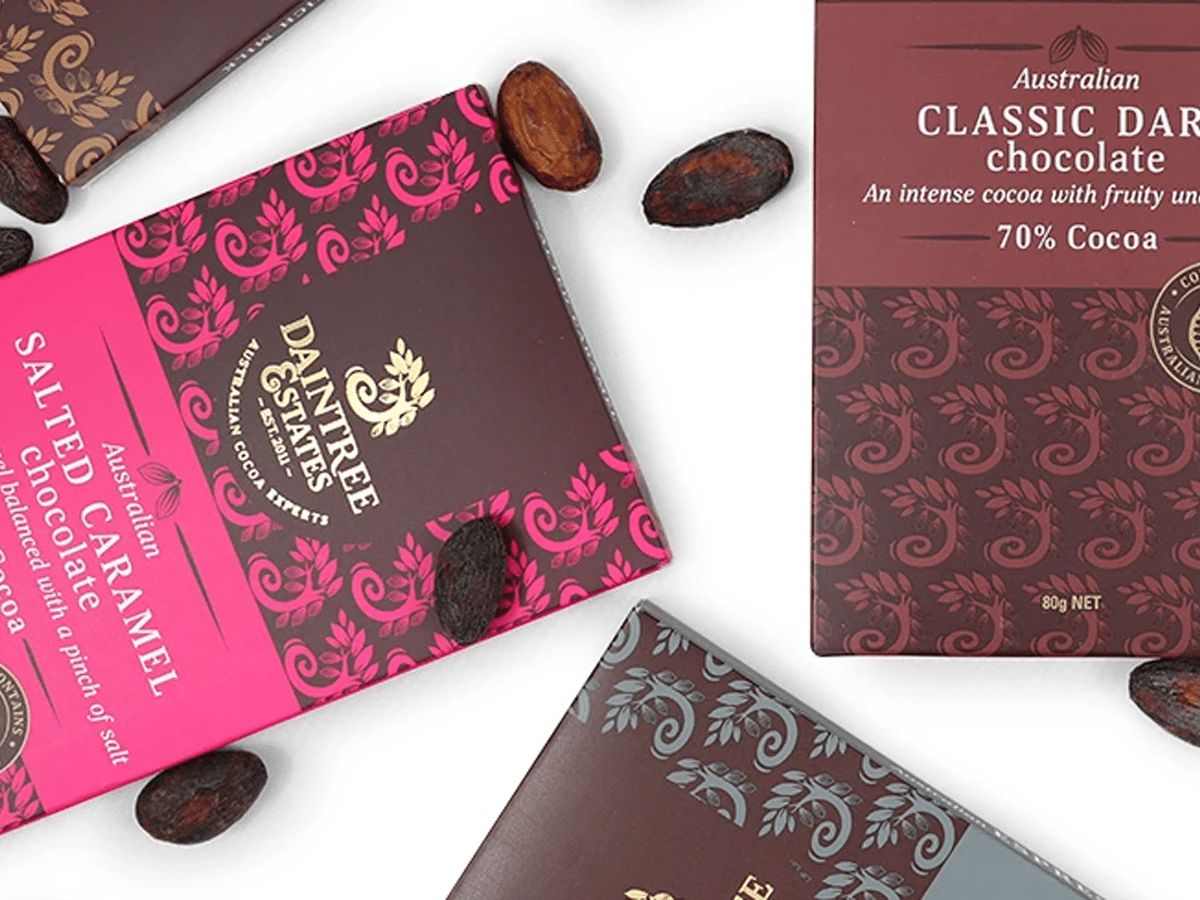 19. Daintree Estates
Not only is this native chocolate brand 100% owned and operated by Aussies, but it actually sources cocoa beans from the Daintree region of tropical Far North Queensland. That makes Daintree Estates the first brand to commercially produce chocolate of Australian origin. Enlisting help from a cooperative of farmers, it even uses local dairy and sugar as well. The words "made in Australia" don't get any more all-encompassing than they do here. Unfortunately, you might have to be a wholesaler to score some of this single-origin goodness. Good luck.
Location: Daintree QLD
Contact: [email protected]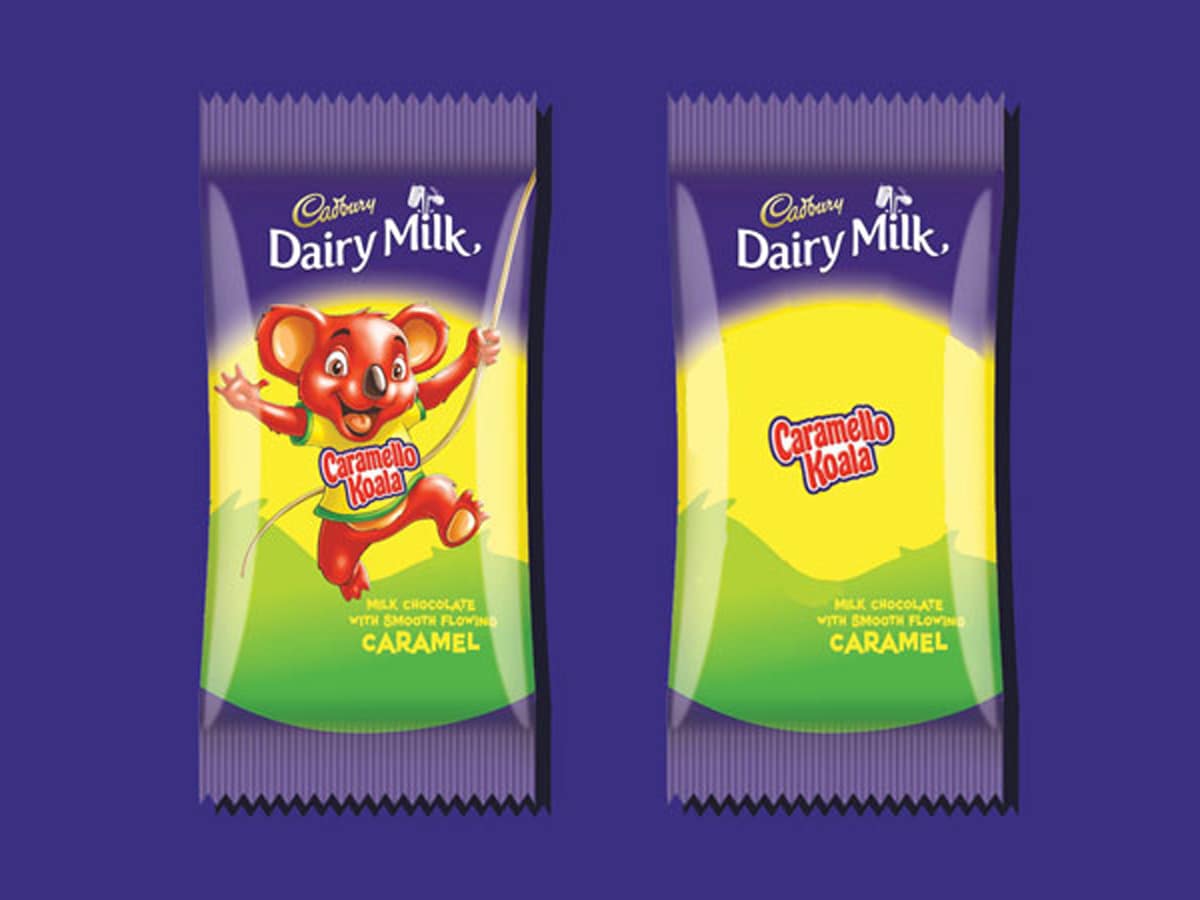 20. Cadbury, Made in Australia
No list of the best chocolate brands in Australia would be complete without the Australian-made variant of the Birmingham-based brand Cadbury. It might make our list on a technicality, but there's no arguing that our Cadbury is the best. In terms of which specific SKUs are made Downunder, think Aussie favourites such as Dairy Milk blocks, but also icons like Cadbury Freddo and Caramello Koalas – not to mention, easter eggs. The Tasmanian Government says that over 200 million blocks are produced annually, which equates to 60,000 tonnes of chocolate.
Location: Claremont, Tasmania
Best Australian chocolate brands FAQ
What is the most popular chocolate in Australia?
Despite a growing number of local producers, global brands such as Cadbury, Hershey's, and Mars provide the best-selling chocolate in Australia. Cadbury is the nation's best-selling chocolate brand and its oldest Australian factory is located in Tasmania.
Is Australian chocolate different?
Small-batch producers are always going to offer something unique in terms of taste. However, even the chocolate from larger brands like Cadbury will taste different in Australia than they do elsewhere.
What are the best Australian chocolate brands?
Some of the best small-batch chocolate brands in Australia are the following: Haigh's, Metiisto, Monsieur Truffe, Ms Peacock, Kennedy and Wilson, Zokoko, and Bahen & Co.
You'll also like:
---
Featured Video from Man of Many