Adama Traoré Shows Off Insane Body Transformation
When it comes to stars on the Premier League pitch, there is none bigger than Adama Traoré, literally. The Spanish young gun is a man-mountain, whose hulking frame looks more suited to the WWE or NFL, but alas, the 24-year-old is currently destroying teams alongside his recently promoted Wolverhampton Wanderers.
Earlier this year he took out the PFA Player of the Month award, culminating in an inaugural appearance in the Spanish colours. But while fans have taken a liking to Traoré's play, the real talk is about his body and the bizarre claims of how he got it.
You'll also like:
INTERVIEW: AFL Legend Adam Goodes is Tackling a New Challenge
Zac Efron's 'Dad Bod' Has Twitter in a Meltdown
Cristiano Ronaldo's Football Diet & Workout Plan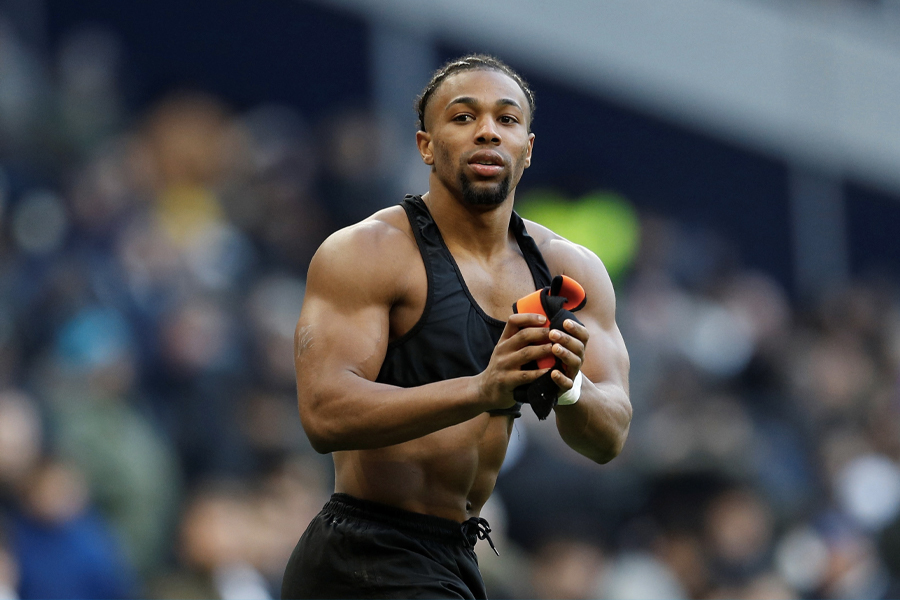 According to the Premier League star, his bulging biceps are not the result of hours spent underneath the barbell. In an interview with Marca, Traoré revealed he has never lifted a weight in his life. "No, I haven't lifted a single weight. I know people won't believe it, but it's true," he said.
But while the claims of genetic elitism are pretty crazy, it's not like he doesn't work out. The Premier League weapon spends a lot of time in the gym working on core-building activities, such as band-resisted jumps and weighted knee-lifts. Developing explosive power through band workouts is nothing new. It's a similar regime to the ones we see football stars like Cristiano Ronaldo and Harry Kane undertake, and yet they fail to yield the impressive results Traoré has enjoyed.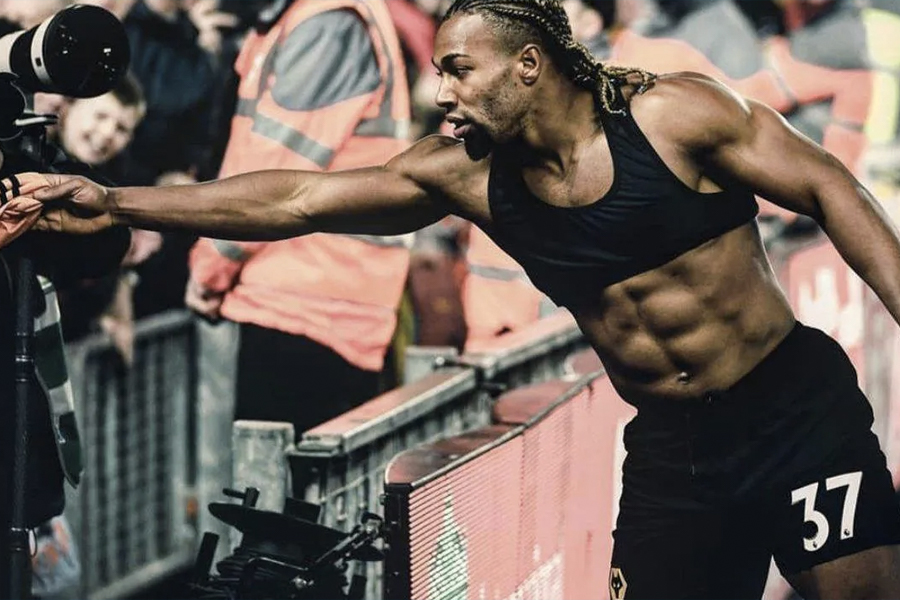 According to an interview with Athletic, Traoré has begun engaging in coaching sessions with Olympic gold medallist Darren Campbell. The pair found that a regime consisting of slowed-down exercises helped the Spanish star to conserve energy, increasing ball control throughout games.
"He (Campbell) used to tell me I didn't have to go 100 per cent," Traore told the Athletic. "Maybe at 70 per cent you can still beat a player — and after that, you'll have more energy and also more control with the ball. It might look like I'm going full speed but I know I can give more. That gives more time to make decisions (with the ball)."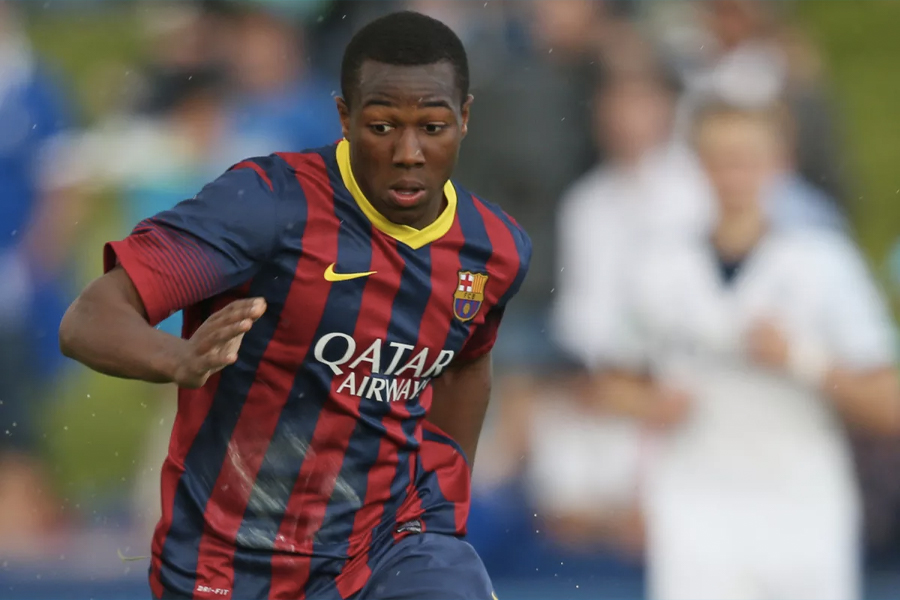 But Traore didn't always look like an adonis. In fact, when he first entered the league, he held the same slim, lean build we're used to seeing from Premier League players. Fast forward a few years and  Adama Traoré's physique is turning heads.
But as expected, genetics does play into it. "I've always been quick, ever since I was little," he admits. "People are thinking I am running so fast on the pitch, but I think it's slow. I want to get people on the edge of their seats, get past players, try to show my skills and pace."
If there is one thing to be said for the Wolverhampton star, it's that he won't soon be forgotten. Adama Traoré's body remains almost as famous as his play and judging by the size of the big unit, the legend is growing.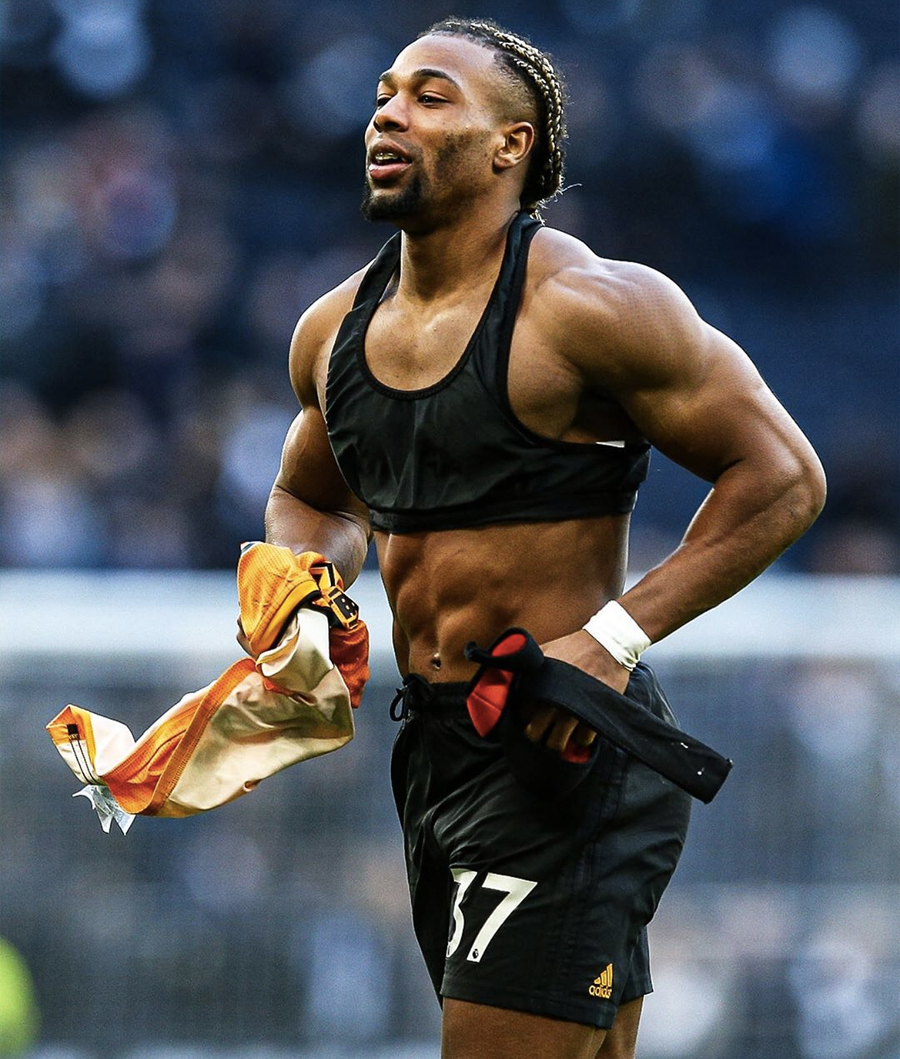 You'll also like:
Conor McGregor Cancels Poirier Rematch Amid $650,000 Broken Charity Promise
Zac Efron's 'Dad Bod' Has Twitter in a Meltdown
Cristiano Ronaldo's Football Diet & Workout Plan
General FAQ
Is Adama Traore the fastest player?
Adama Traore recorded the second-fastest top speeds of all the players in the English top flight iin the 2019/20 season.
Can Adama Traore play for England?
Adama Traore is eligible to play for Spain and Mali.