NBA Top Shot? The World of $300k Digital Collectibles
There are some trigger words floating around the internet right now, from bitcoin to dogecoin, blockchain, and stonks. Investment into in-tangible assets has become the talk of the internet. But are digital collectibles a mere illusion? Do they actually exist? Well, let us introduce you to the world of NBA Top Shot, which is fast becoming the go-to marketplace for digital investors.
You're bound to make some noise when a video highlight of Zion Williamson sells for USD$100,000, and you're definitely going to make some noise when fans realise that the person purchasing the highlight doesn't even own the rights to the video. So how does this confusing landscape actually operate? Where is the intrinsic real-world value? Well, after spending some time investigating this phenomenon, we think we've uncovered an answer.
You'll also like:
Infamous Mob Boss John Gotti's Insane Wine Collection is Up for Sale
Jake Paul's Camera, Vlog Gear & Merch
What is Clubhouse? The Exclusive Social Media App Backed by Your Favourite Celebrity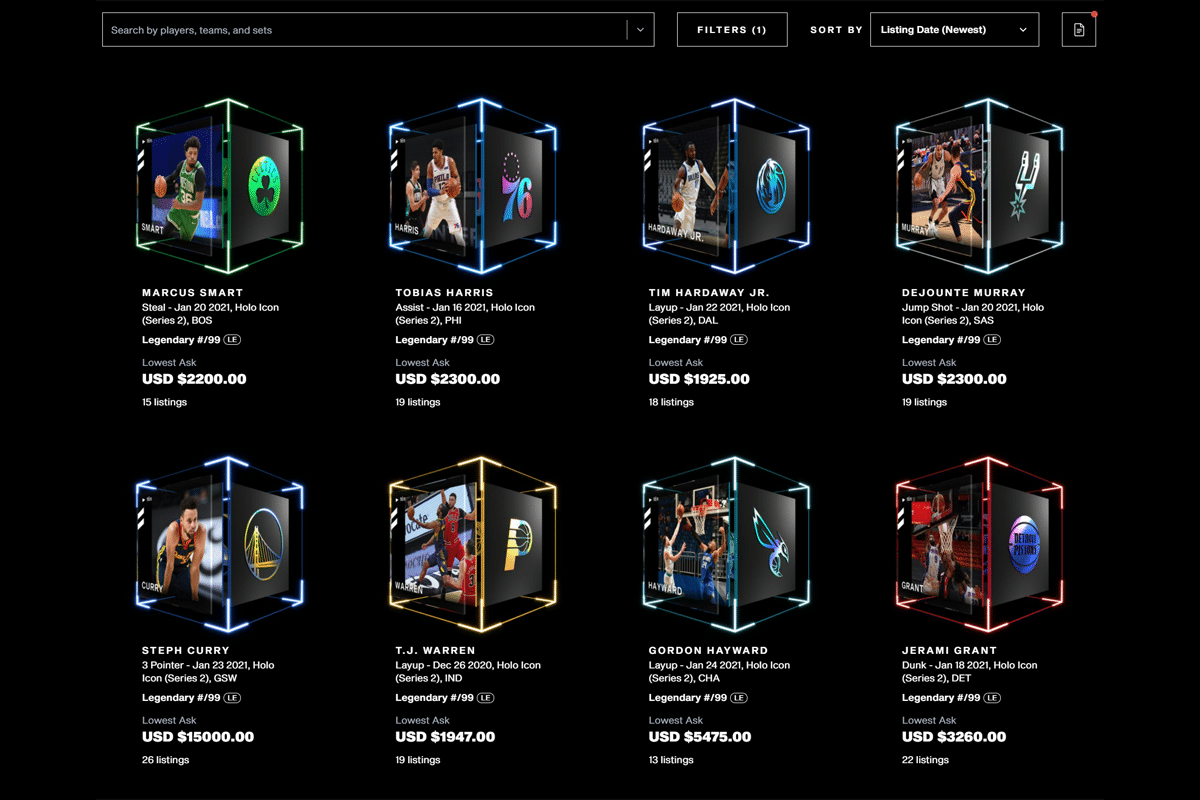 What is NBA Top Shot?
There has been a notable explosion in the physical trading card game, with some Pokemon and Baseball cards selling for upwards of $5.2 million. On the surface, NBA Top Shot appears to be nothing more than a digital trading card game. Instead of trading physical cards, users can buy, sell and trade video clips or 'moments' of players.
The NBA is looking to cash in on this market early with NBA Top Shot. Where unlike Major League Baseball, the NBA will see royalties on every sale, essentially co-ordinating the marketplace. There have been some early takers, including Atlanta Hawks Guard Bogdan Bogdanovic, who recently bought a 'Moment' clip of himself. Some other notable investors include Dallas Mavericks owner Mark Cuban, who bought multiple 'moments' clips of his players. He writes in his blog:
"To so many the idea that a CryptoAsset could be a store of value is crazy. To them, there is no 'there,' there. There is no intrinsic value. To them it is a digital representation of nothing, that crazy people are paying good money for. That is not the case".

"Some people might complain that I can get the same video on the internet anywhere anytime and watch it. Well guess what, I can get the same picture on any traditional, physical card on the internet and print it out, and that doesn't change the value of the card".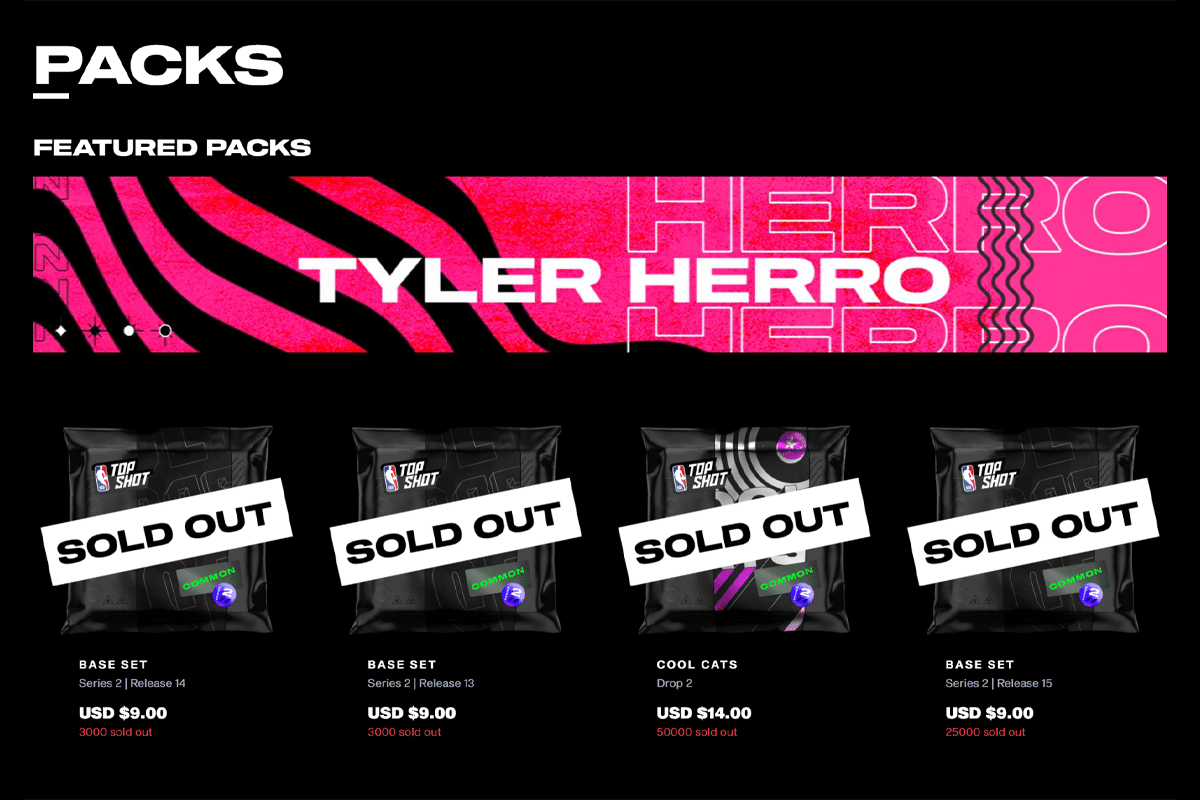 How Does NBA Top Shot Work?
Just like the physical trading card games, you can acquire 'moments' by purchasing packs which cost around $9 USD. The contents inside the packs are a surprise, and while they're not a tangible possession, digital collectibles are a form of CryptoAsset that gains intrinsic value from being rare and scarce. This model has led to an explosion of sorts in the market, with many 'moments' clips increasing in value so rapidly that it has left many experts confused about the legitimacy of the value.
It was only recently that Forbes Midas List: Top Tech investor Jeremy Levine purchased a 13-second Zion Williamson highlight for $100, 000 USD. A good investment? We'll have to see, but that hasn't left traders feeling anything but sceptical about the process. There are questions on whether big buyers such as Levine and Cuban have investment ties to the company. There's no reason a person couldn't have multiple usernames and sell 'moments' to themselves to increase value. We've seen this happen with the baseball trading cards before with the introduction of sites like eBay. Of course, these claims have been denied by all parties involved.
👑ALL HAIL THE KING👑@YoDough scooped up this Legendary LeBron James Moment from our Cosmic Series 1 set for $208,000‼️ This Moment is from our first Legendary set ever minted 💯

The top acquisition for any NBA Top Shot Moment … so far.

Congrats on the nice pickup! 👑 pic.twitter.com/rFLMzbwXN7

— NBA Top Shot (@nbatopshot) February 22, 2021
What Risks are Involved in Digital Collectibles?
Unfortunately, there's no 'license to print money' and digital marketplaces such as NBA Top Shot aren't without their drawbacks. Speculative investments have increased risks and the reality is, these digital marketplaces could disappear tomorrow. Dapper Labs, the company behind NBA Top Shot, is the same company behind the 2017 game CryptoKitties. A game which involves the breeding of virtual cats, and operates with the same scarcity and hype model as NBA Top Shot.
Crypto Kitties became very popular, with some collectibles fetching $17,000 at the peak of the market. Today, the price of Kitties has diminished significantly. The talk around the platform or 'hype' as it will, is long gone and so has the value of the product. Digital marketplaces are high risk, high reward investments, and just like the price of other hype and speculative commodities, there's a real chance they fizzle out very quickly.
It is worth noting that a report in The Block, suggests Dapper Labs is close to signing a $250 million funding scheme that will increase the companies value north of $2 billion, enabling it to secure deals with other major sports leagues in the future.
Cool Cats Challenge 2 expires Monday, March 1 at 4:30pm PT ⏰

Collect all 🔟 Moments required & score this exclusive reward: Anthony Davis showcasing his offensive repertoire in the low post 💪🏼

This Moment will never be released in packs 👀

More info: https://t.co/Rkg3ropdV1 pic.twitter.com/A3UXGNxRBY

— NBA Top Shot (@nbatopshot) February 17, 2021
How Do I Purchase an NBA Top Shot?
Purchasing an NBA Top Shot is much the same as a pair of limited-run sneakers. In essence, you'll have to be quick and understand the market on a deep level. The concerns surrounding the business model certainly haven't stopped demand, and 'moments' usually sell out within minutes and even seconds. Cards begin to trade immediately and unlike sneakers and baseball cards, the NBA has a hand in the process every step of the way. Reports suggest some traders have already returned profits deep into six figures, but only time will tell if this is the next big thing in sports.
We know one thing for sure, all this talk about $250K LeBron James highlights won't stop the platform from reaching it's seven-figure sales goals any time soon. In fact, blockchain experts allege there are some 1-of-1 'moments' lited in the code. Hold on to your hats.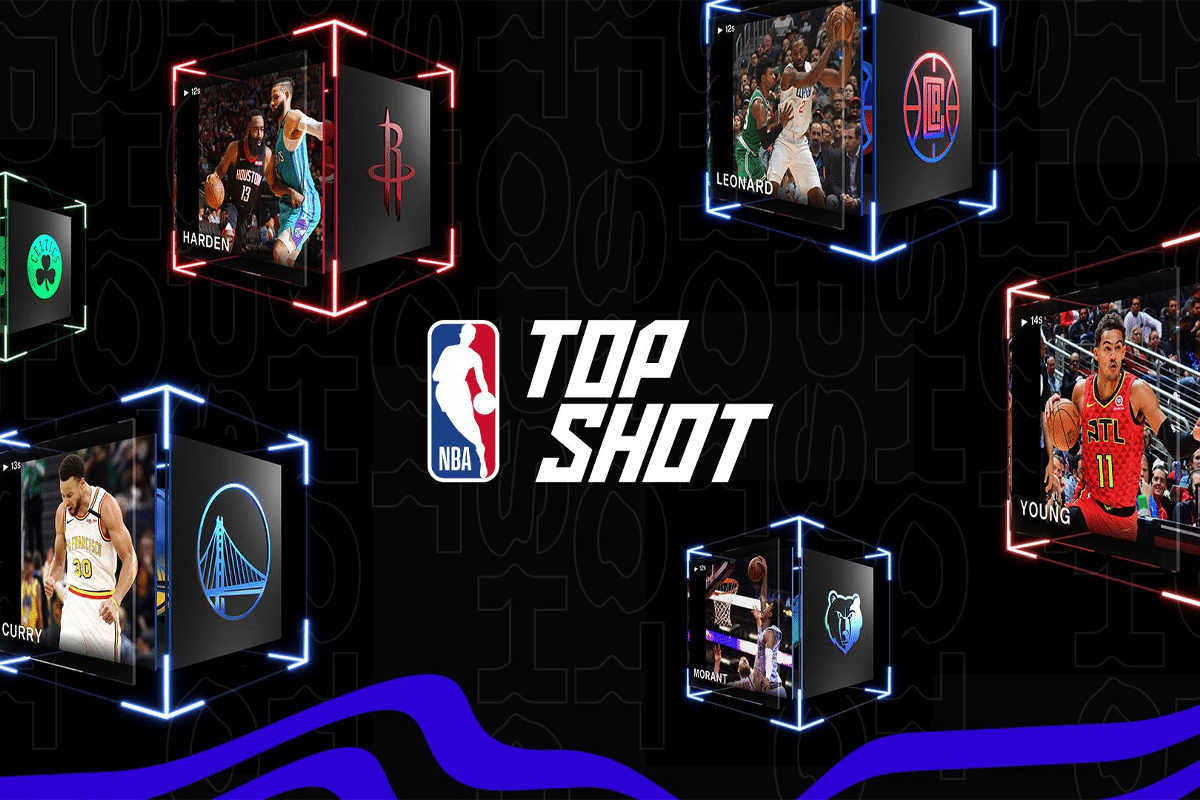 General FAQs
What is NBA Top Shot?
NBA Top Shot is a blockchain-based digital trading card marketplace. Instead of trading physical cards, users can buy, sell and trade video clips or 'moments' of players.
Who owns NBA Top Shot?
NBA Top Shot is designed in conjunction with Dapper Labs and the NBA. The NBA is looking to cash in on the market early with NBA Top Shot. Where unlike Major League Baseball, the NBA will see royalties on every sale.
What is blockchain?
Blockchain is a type of database that differs from a normal database in the way it stores information. It stores information as 'blocks' that are chained together. In the case of NBA Top Shot, as new cards are pulled, they are entered into a fresh block. Once the block is filled with data it is chained onto the previous block, which makes the data chained together in chronological order. This creates a scarcity model that major digital collectibles marketplaces thrive off.
You'll also like:
Infamous Mob Boss John Gotti's Insane Wine Collection is Up for Sale
$99 Google Nest Hub Adds Sleep Tracking for 2021
What is Clubhouse? The Exclusive Social Media App Backed by Your Favourite Celebrity