Saint Laurent x Neo Legend Retro Arcade Machine
Yves Saint Laurent is been a giant in the world of fashion and culture since its inception 1961. Over the years, the label has seen plenty of changes, and it has been used to market many different products. One of the coolest of its most recent additions is its Neo Legend Retro Arcade Machine. Done up in black and white, with a checkered pattern on the side and palm trees in the marque, this mini arcade is available from Yves Saint Laurent on their site for $3,025 USD.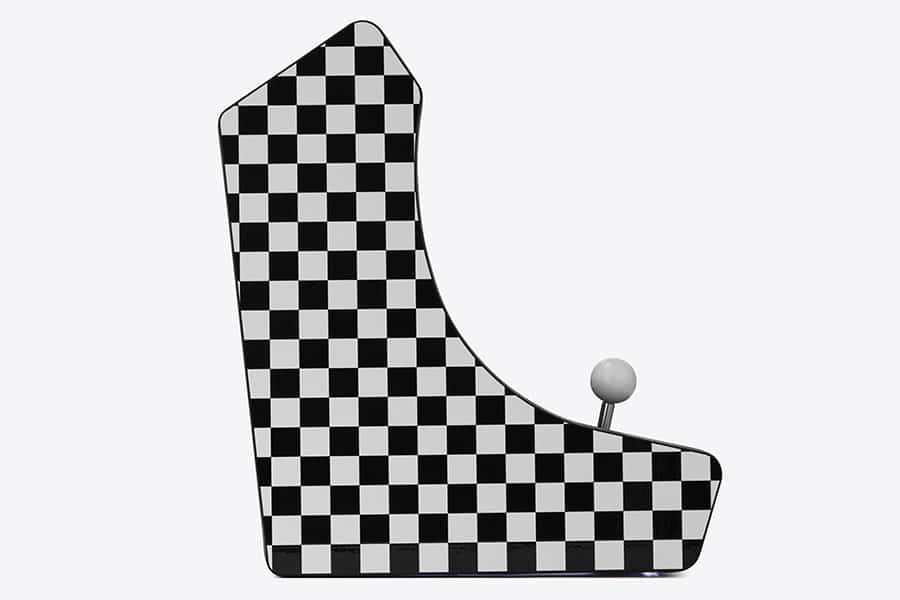 The retro arcade is part of the opening celebration for a new store, Paris' Rue Saint Honore cultural destination Rive Druite. The name comes in part due to the store's location on the city's right bank, but also as a reference to Yves Saint Laurent's Rive Gauche line from the 1960s. Anthony Vaccarello curated the space in Paris, filling it with mid-century furniture. Another shop was opened on Los Angeles' Rodeo Drive.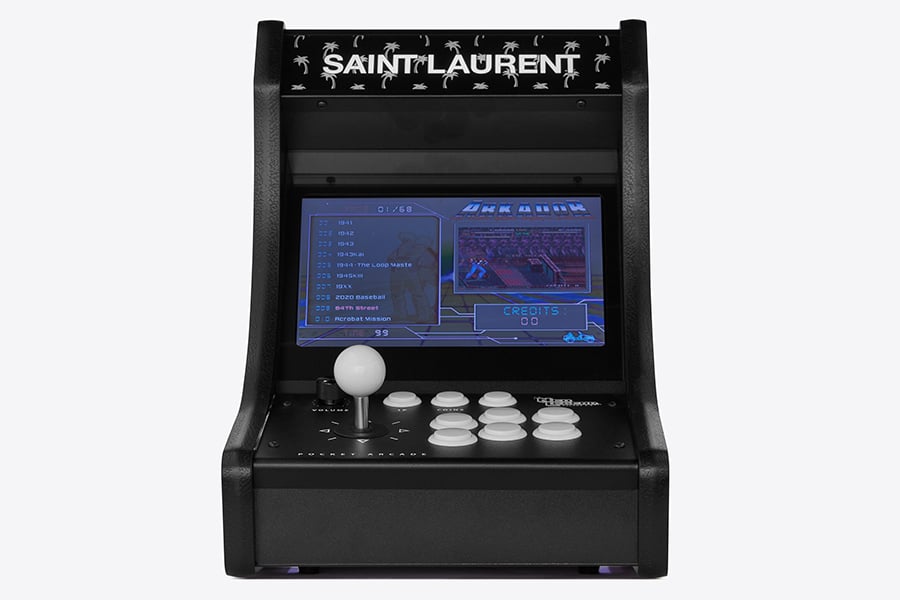 The arcade was joined with other products, including plenty of vintage books and music as well as art and photography. There's also the obligatory line of clothes and accessories. You can also find retro boomboxes as well as David Bowie vinyls. Kate Moss's image is on display on a red silk scarf in a collaboration with Self Service Magazine. You'll also find Eiffel Tower snowglobes, a gold-plated Saint Laurent skateboard, and crocodile embossed leather bags.
The arcade was made in partnership with Neo Legend. The French arcade maker has been producing arcade cabinets for retro game lovers all over the world. The Yves Saint Laurent version comes with a 10-inch HD monitor and an Arkador game system. The arcade uses a Japanese joystick and button as well as an "old school marquee," which features the Saint Laurent logo on a backdrop of palm trees. The arcade comes with more than 680 games.