3 Top Jewellery Pieces to Gift This Valentine's Day
In Partnership with Taylor & Hart
London-based jeweller Taylor & Hart believes in real love. Not the airbrushed, fairytale version that you see in movies, but the unfiltered and unpredictable version that you experience in the real world. That's why they've made love they're life's work, creating jewellery that celebrates the timeless and emotional journey in all its incarnations. If you're currently taking this wild ride—and maybe thinking about a proposal—the brand definitely has you covered on Valentine's Day.
First and foremost: congratulations on finding true love. You have every right to be excited about buying her a ring. After all, an engagement ring signifies so much more than your proposal. It lives with you both through life's momentous events and quietest moments. From rainy days to golden years, your rings reflect the adventures shared by you and your partner. And that reflection starts with the design.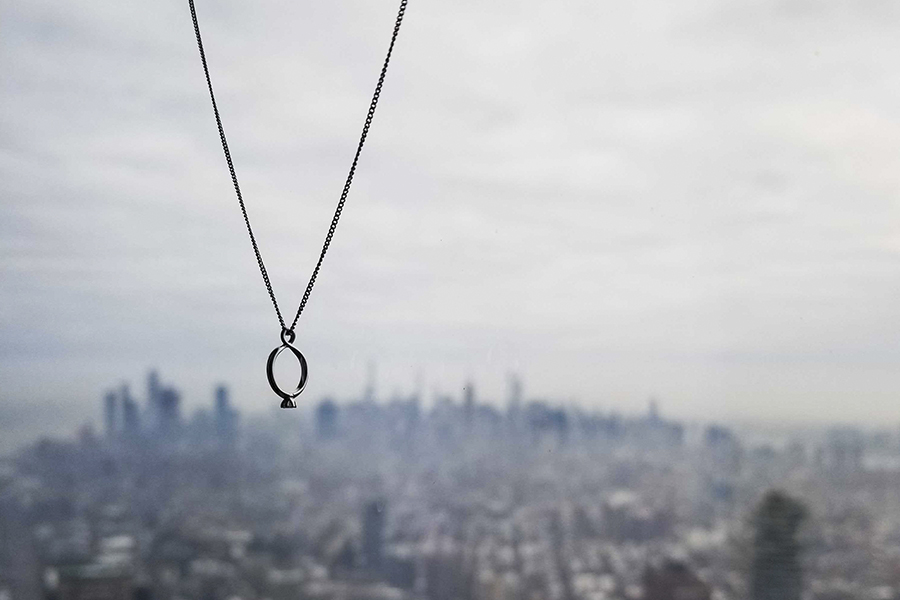 There are plenty of reasons to be nervous about proposing, but buying a ring shouldn't be one of them. Taylor & Hart is redefining the rules of engagement from the ground up, embracing the magic of jewellery by offering custom engagement rings and wedding rings that tell a story. Combining personal service with exceptional quality, they offer prices that suit your budget and technology that brings you into the design process. Love has no limits and neither do they.
As an acclaimed purveyor of bespoke engagement rings, Taylor & Hart encourages both partners to get involved in the design process. However, they still believe in the power of surprises. It's for this reason that they recently launched a proposal rings collection, i.e. placeholder rings that allow you to pop the big question and then later design the actual engagement ring together. Each proposal ring can also be worn as stylish and sentimental jewellery, either stacked or on its own.
Clearly, the brand puts all of your options on the table. If you want to make this Valentine's Day the one she'll never forget, consider the following choices: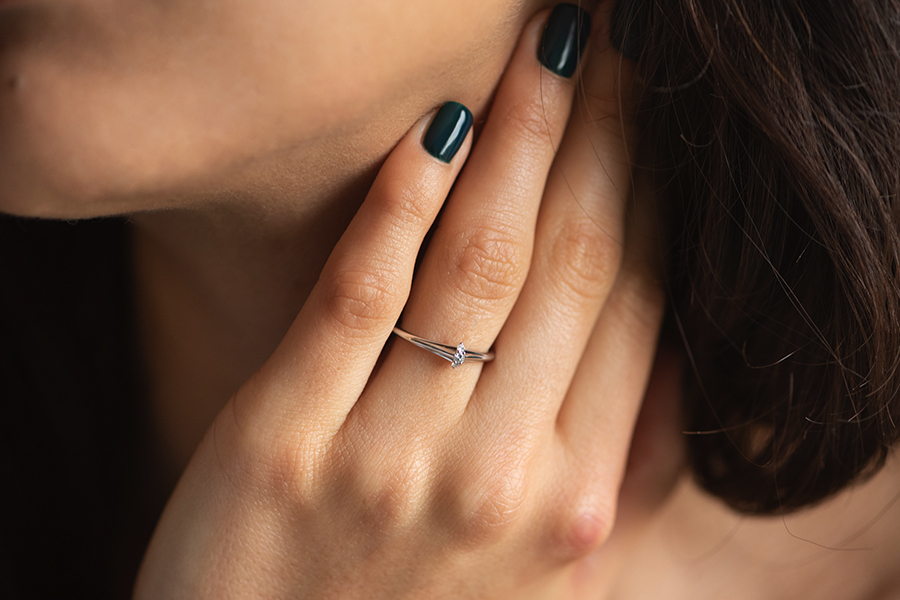 1. Diamond Proposal Ring
The paradigms of romance continue to change, but one thing remains the same: engagements are all about the element of surprise. Meanwhile, more and more couples are choosing to design their engagement ring together. That's exactly where Taylor & Hart's new diamond proposal rings come into play. Majestic by design and brimming with quality, each one layers style, symbolism, and value into one refined piece. This is how you pop the question with traditional flair before moving into modern terrain. Naturally, the ring will continue to hold significance for decades to come.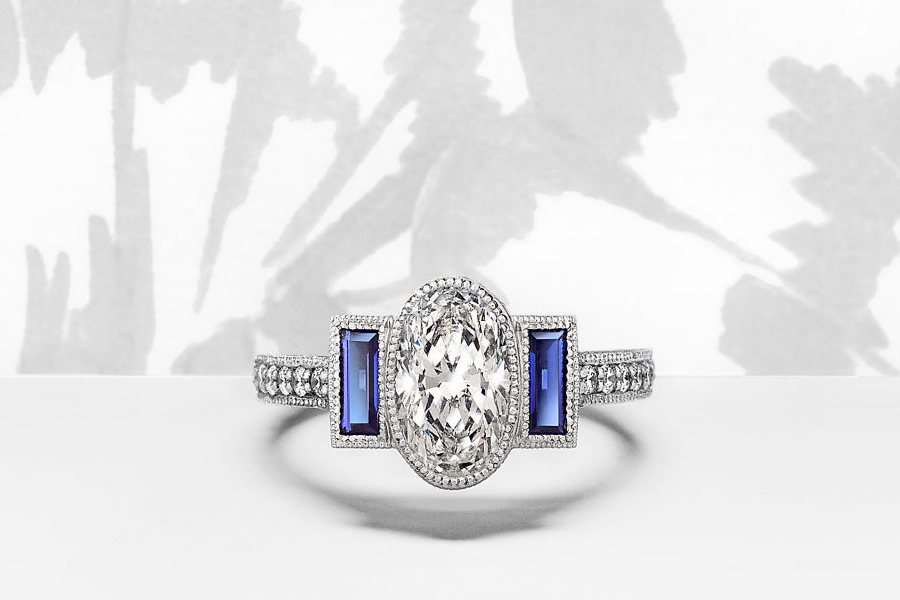 2. Bespoke Ring
When it's time to sit down and design your engagement ring together, Taylor & Hart couldn't make the process any easier. Whether you have a completely new design in mind or want to reimagine something you've already seen, their bespoke service will take you from concept to creation. It teams you up with one of the brand's in-house designers, who will personally guide you through every step. This service won't cost you any more than buying a ready-made engagement ring of equivalent value from the nearest high-end jeweller. What you get in return is a personalised piece of jewellery that remains forever synonymous with your enduring love.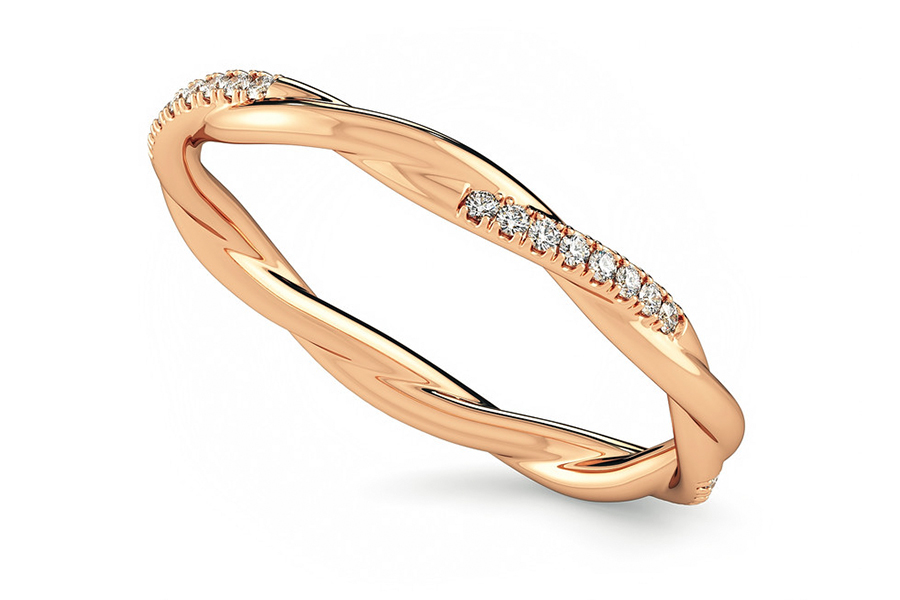 3. Eternity Ring
Taylor & Hart hasn't forgotten about those of you who are already married. Enter the glorious eternity ring, which makes for an ideal gift this Valentine's Day. Crafted with care and hand-finished, each one symbolises the post-matrimonial journey. It's almost like you're popping the question all over again, and reminding her of your devotion in the process. Indeed, this brand truly has a ring for every occasion. Here's to a Valentine's Day she'll remember forever.