24 Best Lingerie Brands to Spoil Your Girl With
Gone are the days of contemplating just what Victoria's secret could be; the lingerie industry has had a revamp over the past few years, with the advent of inclusive lingerie brands like Livy and Rihanna's Savage x Fenty. Meanwhile, minimalist favourites like Simone Pérèle are breaking new ground, as are industry heavyweights like La Perla and Agent Provocateur.
Sometimes it's what's underneath that counts, so whether it's a special surprise, or just time to spice things up, we've got you covered with this list of the 25 best lingerie brands.
You'll also like:
A Gentleman's Guide to Buying Lingerie
2020 Valentine's Day Gift Guide – For Her
Netflix Drops New 'The Witcher' Trailer and Season 2 Release Date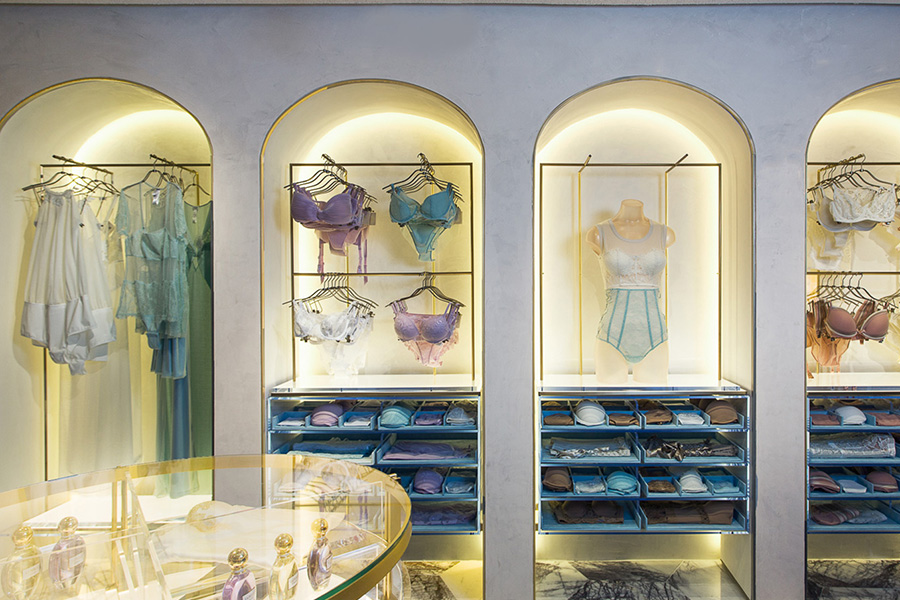 1. La Perla
For exquisite lace lingerie and silk nightwear, La Perla remains the way forward. Founded in Bologna, Italy, in 1954 by couturière Ada Masotti, La Perla helped redefine undergarments for contemporary women at the time. With a timeless, haute couture aesthetic, it's hard to go past La Perla as one of the best lingerie brands on the market.
Founded: 1954
Based: Bologna, Italy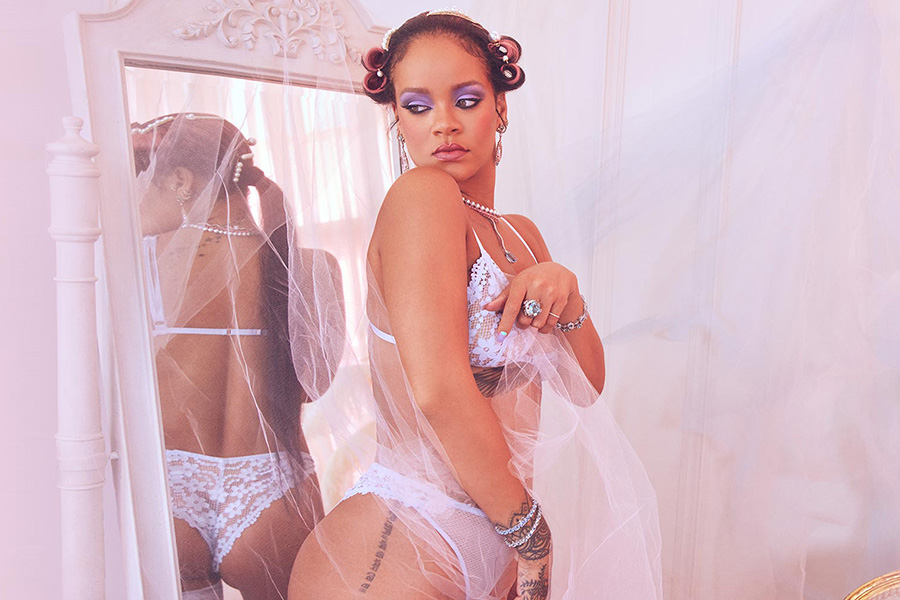 2. Savage x Fenty
Designed by pop icon and makeup mogul Robyn Rihanna Fenty, Savage x Fenty is made for everybody, regardless of size or shape. The inclusive lingerie house makes bras, underwear (crotchless styles available if you're feeling daring), bodysuits, slips, and other intimates. Each piece is infused with Rihanna's signature idgaf style; just wear with confidence to pull them off!
Founded: 2017
Owners: Robyn Rihanna Fenty, Bernard Arnault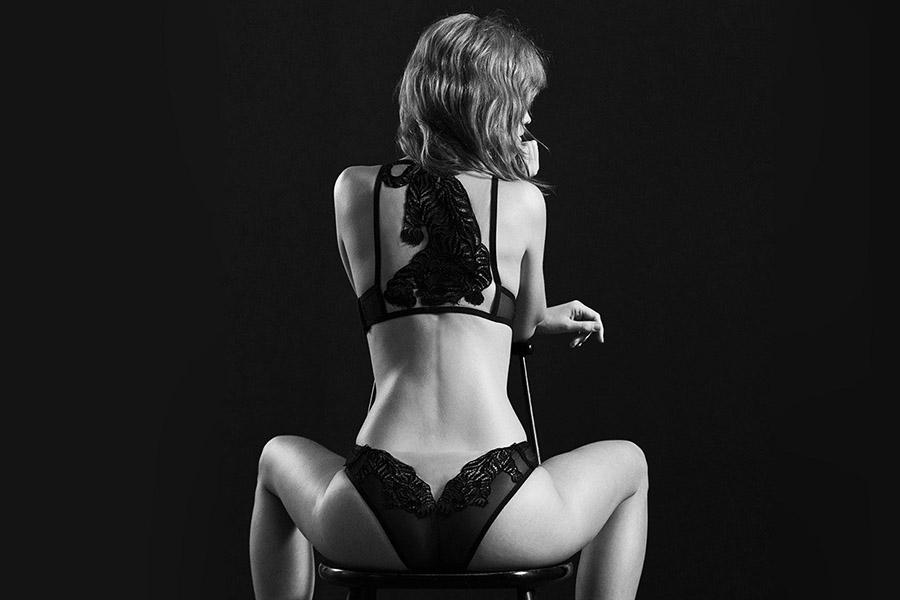 3. Livy
Seductive brand Livy makes French lingerie for the modern woman, putting a contemporary spin on the classics. The founder Lisa Chavy has a career history of working for luxury brands like Galliano, and Christian Lacroix, which is demonstrated in Livy's designs, but not their prices; the brand is committed to making their lingerie accessible to young women.
Founded: 2017
Founder: Lisa Chavy

4. Kiki de Montparnasse
One of the first brands to introduce the notion of undergarments as outerwear, Kiki de Montparnasse is one of the best lingerie brands for celebrating the female form; these high fashion luxury lingerie designs are made to be seen. As well as underwear and bras, Kiki de Montparnasse makes slips, corsets, and garters, that are perfect for anything from clubbing to your honeymoon night.
Founded: 2005
Founders: Jennifer Zuccarini, Andrew Pollard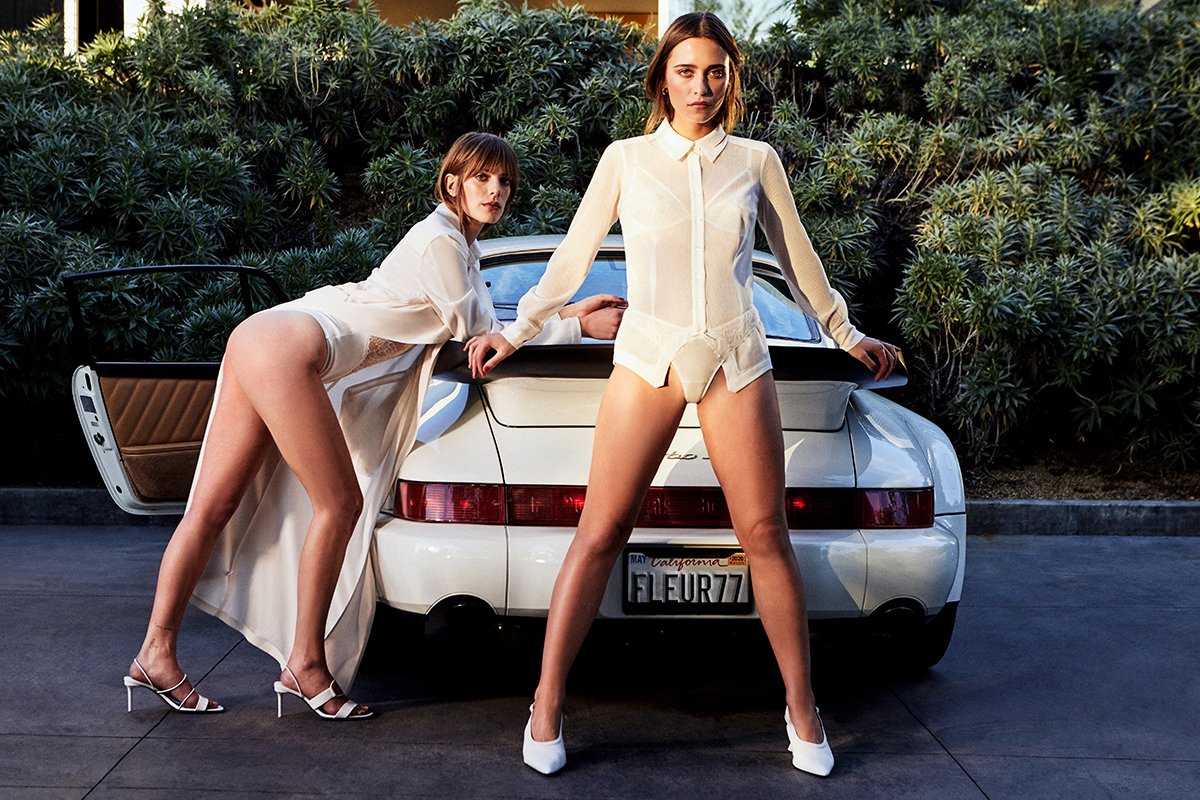 5. Fleur du Mal
Make decadence an everyday thing with luxury women's lingerie brand Fleur du Mal. The ready-to-wear and lingerie brand makes slinky slips, silk dresses, and three piece suspender sets, in addition to the usual bras and underwear (think sheer and lacy). Created by the co-founder of renowned lingerie label Kiki de Montparnasse, Jennifer Zuccarini believes lingerie plays an important role in a woman's wardrobe and shouldn't be limited to special occasions. Fleur du Mal also have a range of boudoir inspired ready-to-wear pieces like silky slip dresses, robe-like smoking jackets, and bustier crop tops. Their stylish pieces have made Fleur du Mal one of the biggest and best lingerie brands for all the fashion girls; Kendall Jenner, Sienna Miller, and Rihanna (in her pre-Savage x Fenty era) count themselves as fans. Fleur du Mal's pieces make the perfect lingerie to wear under a trench coat and surprise someone late at night.
Founded: 2012
Founder: Jennifer Zuccarini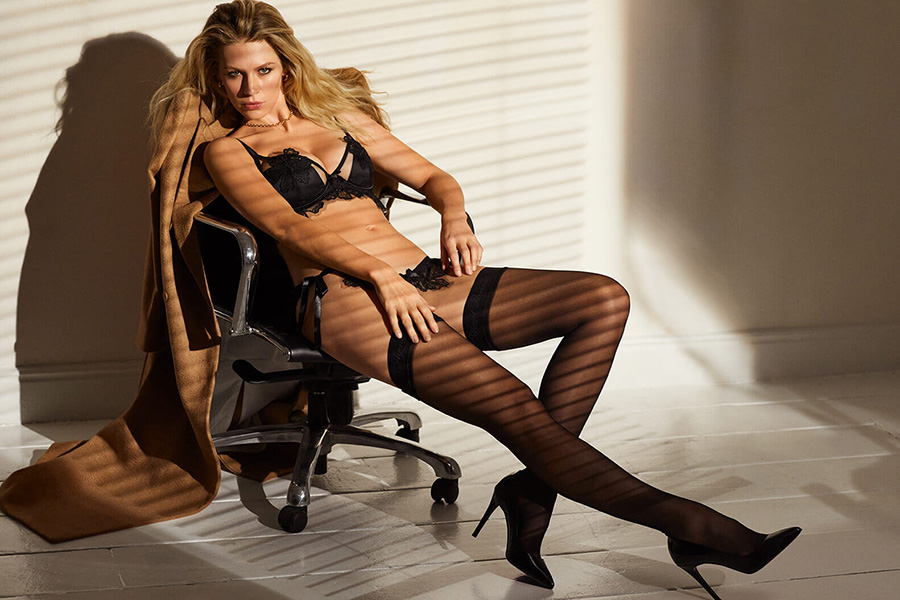 6. Agent Provocateur
You can't talk about the best lingerie brands without mentioning Agent Provocateur. Founded in 1994 by Joseph Corré – son of Vivienne Westwood – and his then wife Serena Rees, the British label has become a mainstay in the lingerie industry, largely due to their (aptly) provocative campaigns starring celebrities like Kate Moss, Naomi Campbell, Chloe Hayward, and Maggie Gyllenhaal. Agent Provocateur offers high end – and definitively spendy – lingerie like playsuits, corsets, and garters in addition to their bras and underwear, as well as accessories like chokers, whips, and chains.
Founded: 1994
Founders: Serena Rees, Joseph Corré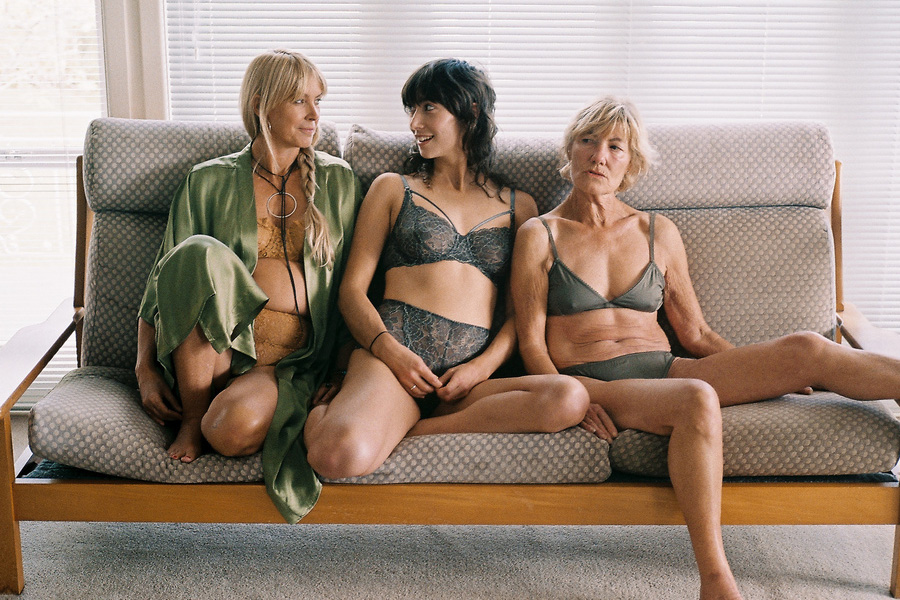 7. Lonely Label
This New Zealand born label was one of the pioneers of inclusivity in the lingerie industry, consistently utilising models of all shapes and sizes. Lonely offers sheer sets in a range of colours like pale pink, olive green, red, black, white, lilac, and pastel yellow, in high-cut, brief, and cheeky styles. Pieces are on the lower end of the spice spectrum, making them a great choice for women wanting beautiful intimates on a budget. Lonely Label also recently launched a maternity collection.
Founded: 2009
Founders: Helene Morris, Steven Ferguson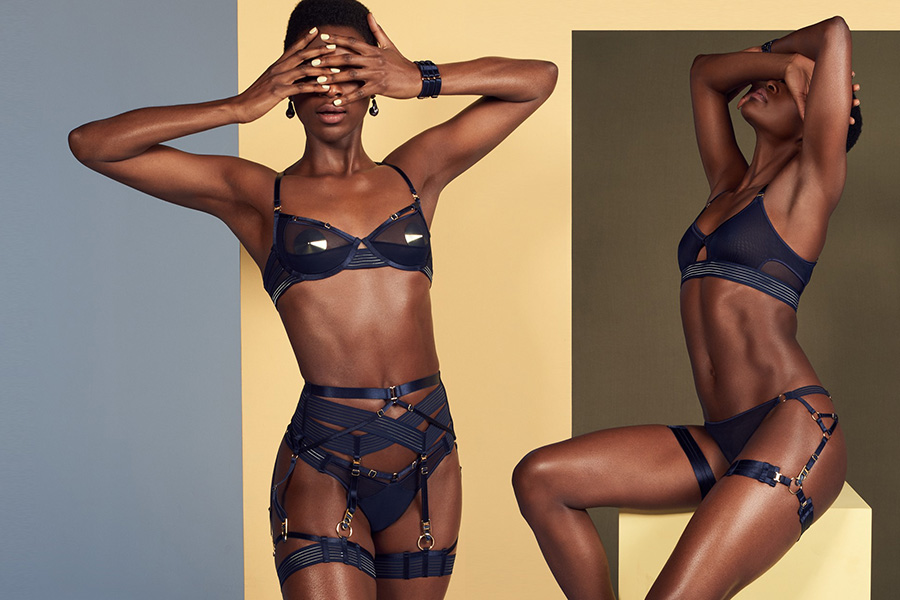 8. babylikestopony
For the luxe lovers for whom budget isn't an issue, babylikestopony houses everything you could possibly desire under one roof; their style is high fashion, dominatrix style lingerie – all handmade by artisans in the USA and Europe – from the likes of Bordelle, Jean Paul Gaultier, Amoralle, and Studio Pia. Additionally, if you're in the market for restraints, whips, chains, and collars, babylikestopony has you covered.
Founded: 2010
Founder: Meg Whaite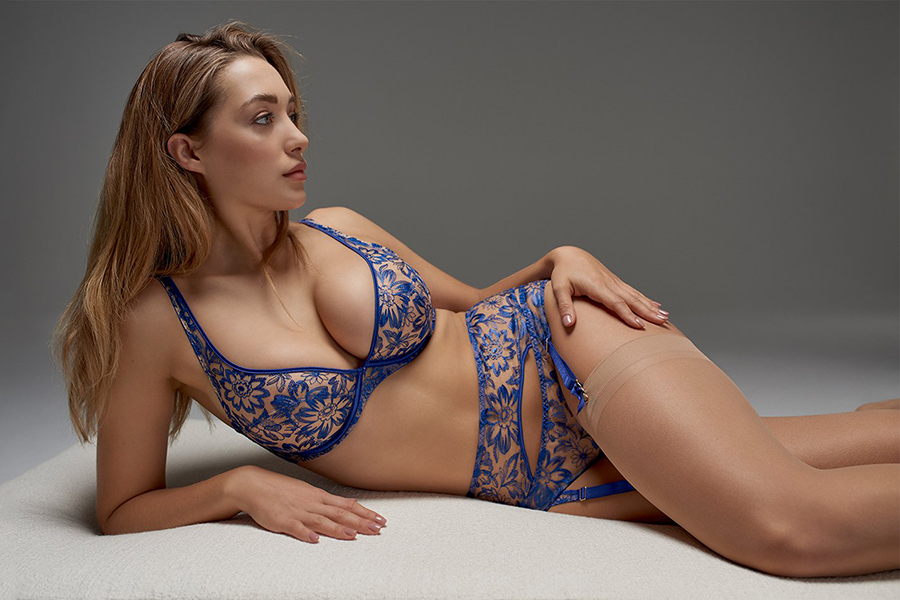 9. Myla
Iconic London lingerie label Myla makes super luxe, feminine pieces for the modern woman. Utilising delicate lace, and well thought out silhouettes, Myla celebrates the female form while paying homage to London; each collection is named after an iconic London location.
Founded: 1999
Founder: Nina Hampson, Charlotte Semler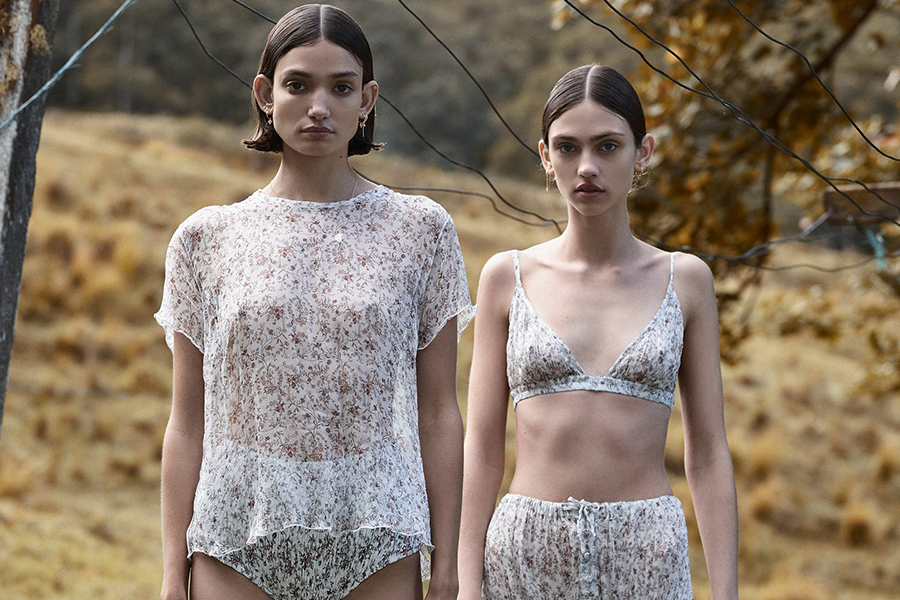 10. SIR The Label
Cult Aussie fashion brand SIR The Label make lingerie for the fashion-minded girl. The streamlined range features minimalist options as well as floral printed ruched sets reminiscent of their ever popular dresses.
Founded: 2014
Founder: Nikki Campbell, Sophie Coote
11. KissKill
Melbourne-based lingerie label KissKill makes intimates for the woman who isn't afraid of a little light choking. KissKill's range is replete with strappy, lacy, cheeky styles, as well as a selection of accessories.
Founded: 2013
Founder: Jane Carrodus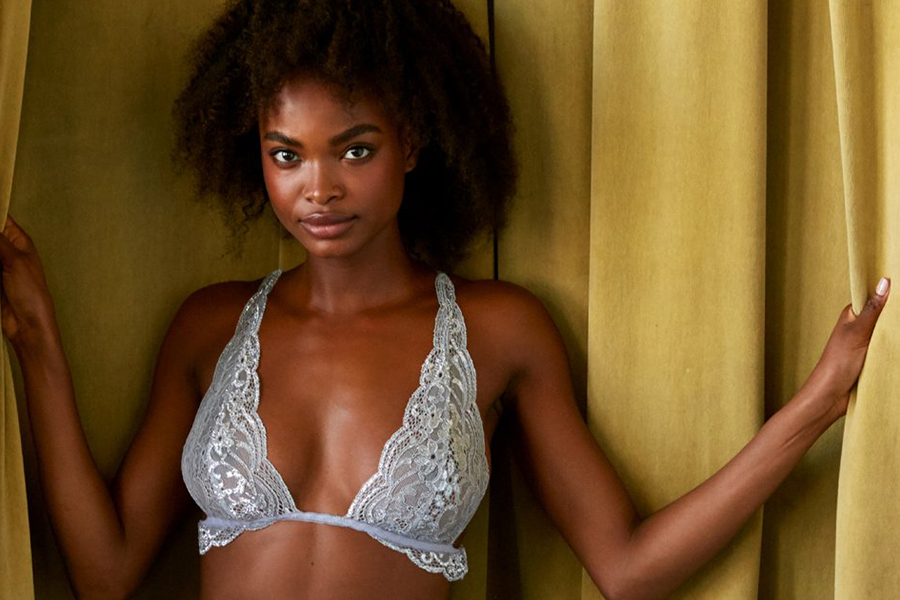 12. Journelle
For those who love to be inundated with options, Journelle is the way to go. The New York-based brand is a multi-brand, multi-label boutique, stocking lingerie in a range of styles and price points; their curated edits are particularly helpful if you're looking for something in a particular colour or for a certain occasion (e.g. bridal, honeymoon, maternity). Not one to be upstage on the best lingerie brands list, Journelle also has its own collection; think sheer, lacy, silky, cheeky styles.
Founded: 2007
Founder: Claire Chambers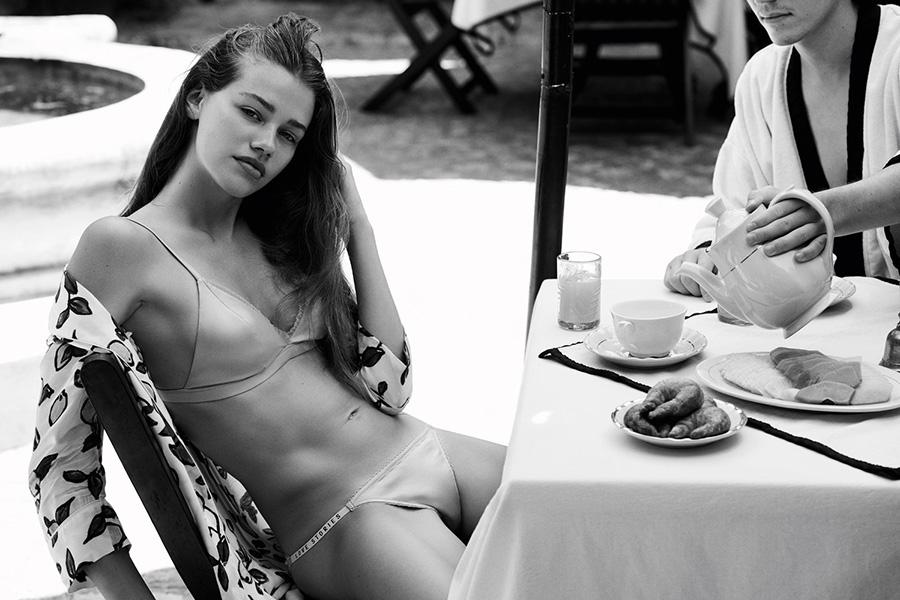 13. Love Stories
For those who aren't into overtly sexy intimates, Love Stories make cute and comfy, yet affordable lingerie well suited to a younger crowd. The Australian brand centres around the bralette as their pièce de résistance (and doesn't sell underwire bras at all), so they're more tailored to smaller breasted women.
Founded: 2013
Founder: Marloes Hoedeman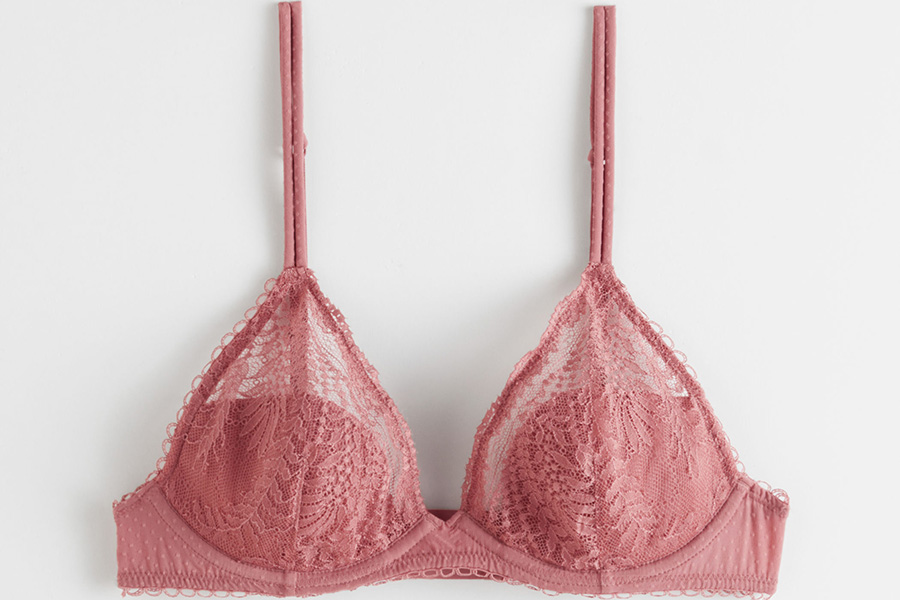 14. & Other Stories
Popular Swedish fast-fashion brand & Other Stories has a good selection of on-trend underwear, bras, and bodysuits in a wide range of cute colours and materials at affordable prices. & Other Stories is also better suited to petite and smaller breasted women, as many of their bras are bralettes, and underwire bras only go up to a size 34D.
Founded: 2010
Owner: H&M Group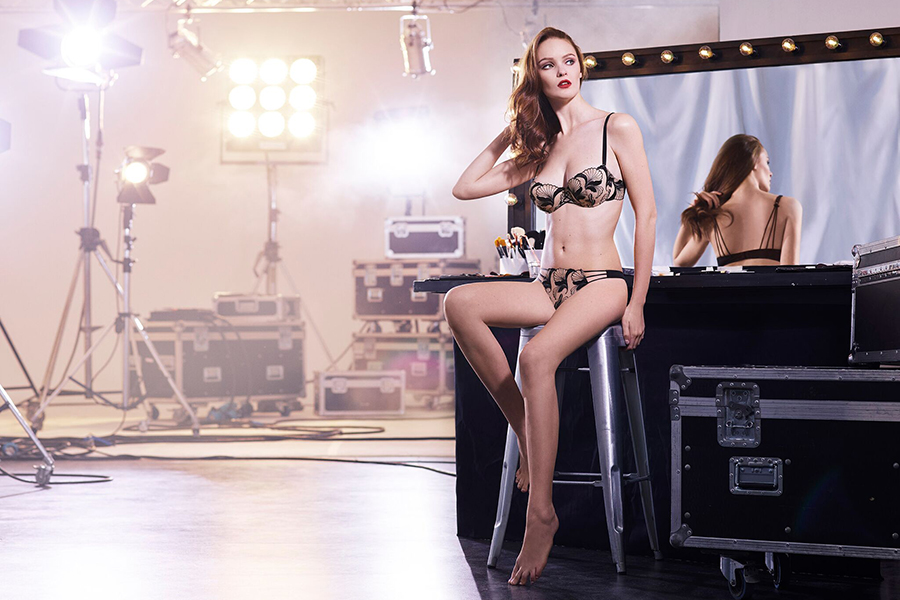 15. Simone Pérèle
French lingerie for the traditionalist; founded in 1948, Simone Pérèle makes timeless and elegant intimates, from chic suspenders and lacy sets to silk French knickers and minimalist t-shirt bras.
Founded: 1948
Founder: Madame Simone Pérèle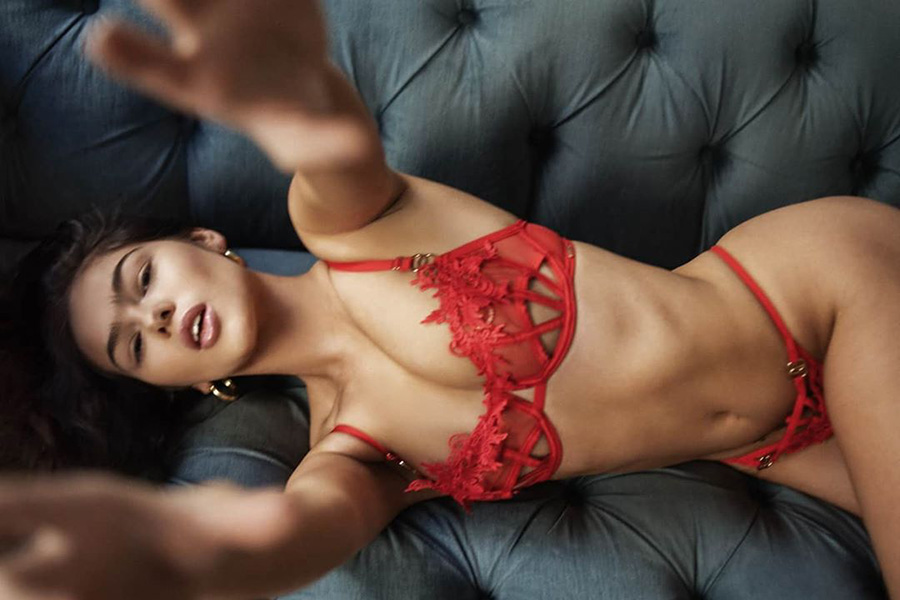 16. Bluebella
High-quality, on-trend intimates at reasonable prices; Bluebella's lingerie is designed to make every single day exciting. Whether you're after a delicate set to lounge around in, or a strappy playsuit to wear for someone else, Bluebella has you covered.
Founded: 2005
Founder: Emily Bendell
17. Yasmine Eslami
Following a stint working for Vivienne Westwood, Parisian designer Yasmine Eslami founded her own lingerie line and it's grown to become one of the best lingerie brands of the past few years. With sheer tulle in a range of colours, Yasmine Eslami's pieces are feminine, yet simple.
Founded: 2010
Founder: Yasmine Eslami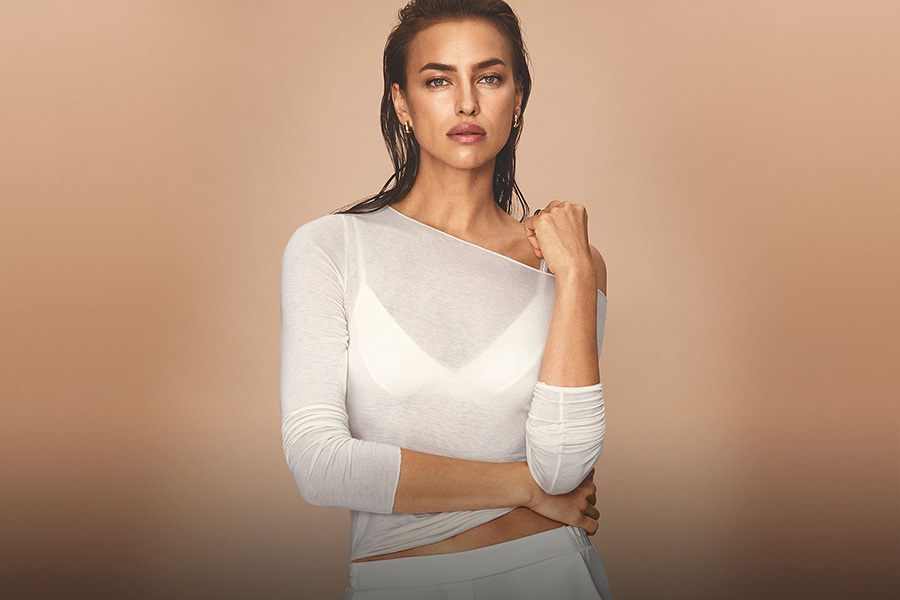 18. Intimissimi
Founded in 1996, Italian label Intimissimi offers classic styles at (very) affordable prices. Replete with lace sets in a variety of colours and styles, as well as garters, suspenders, and silky sleepwear, Intimissimi provides women with accessible luxury.
Founded: 1996
Founder: Sandro Veronesi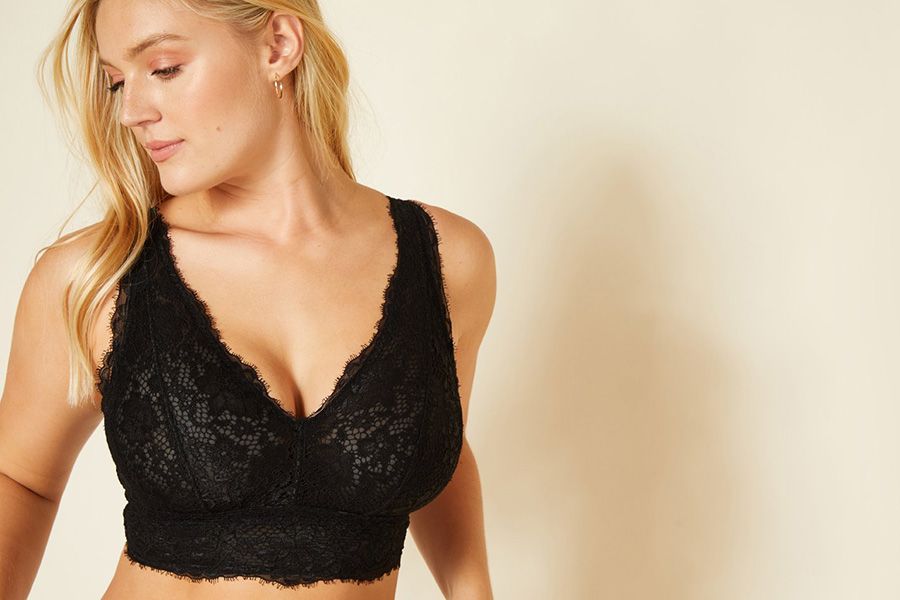 19. Cosabella
This Italian label is a lingerie mainstay for a reason; known for their comfortable fit and colourful, lacy designs, Cosabella has something for every occasion. The family-owned company produces high-quality intimates for everyday wear, special occasions, maternity, and nursing mothers.
Founded: 1983
Founders: Ugo Campello, Valeria Campello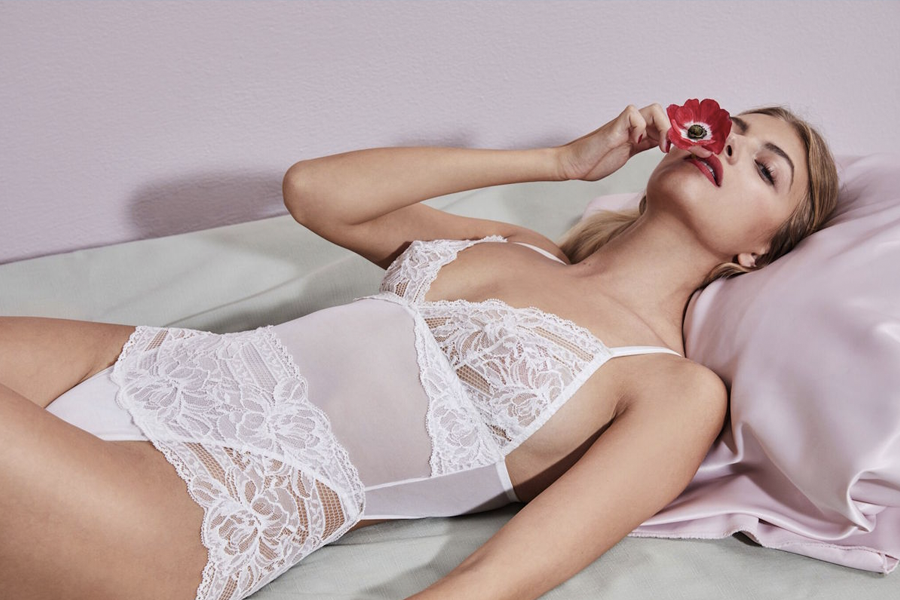 20. Porte-à-Vie
The brainchild of former Vogue Australia editor-in-chief Kirstie Clements and colleague Lisa Hili, Porte-à-Vie was destined to be a definitively high-fashion lingerie destination. Created with pleasure in mind, Porte-à-Vie was created with pleasure in mind, and empowers both men and women. The carefully curated intimates store offers upmarket lingerie, loungewear, accessories, and toys for the woman who isn't afraid to take control of her pleasure.
Founded: 2015
Founder: Lisa Hili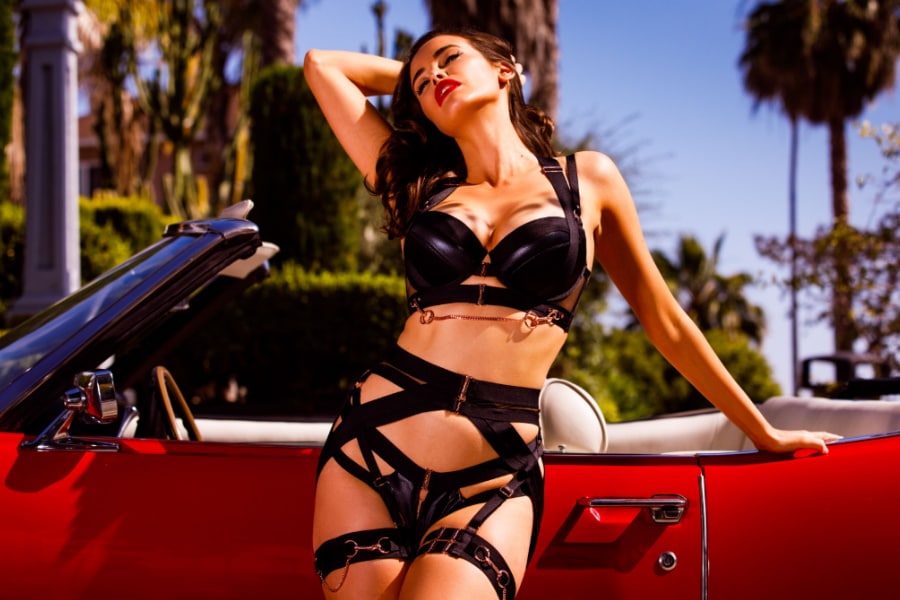 21. Honey Birdette
Created in 2006, Honey Birdette brings a unique sense of sassy chic to the fast fashion lingerie industry. Found around the world, their boutiques stock a vast range of strappy, lace lingerie sets, as well as leather garments and accessories (think crop tops, collars, harnesses, and cuffs).
Founded: 2006
Founder: Eloise Monaghan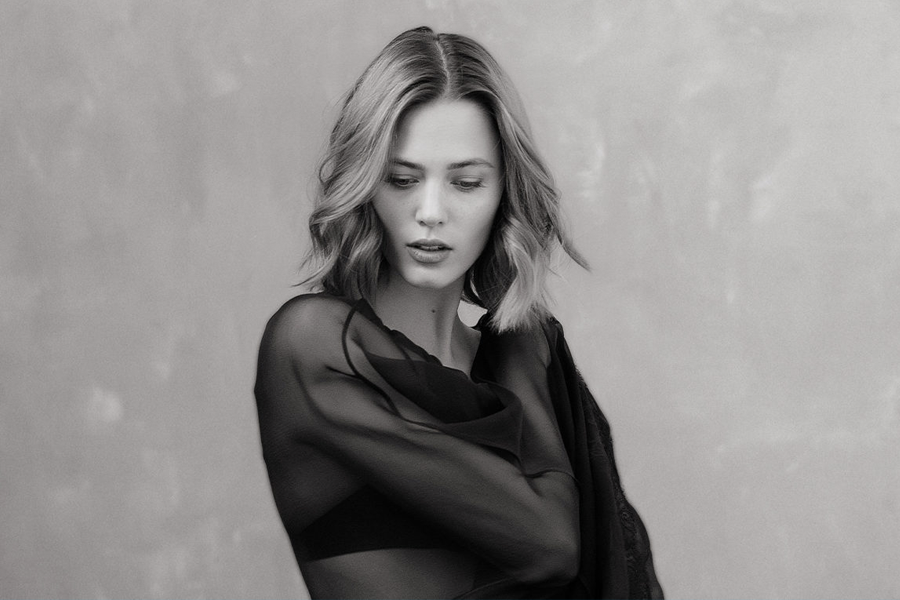 22. Carine Gilson
For the luxury lover; French-native Carine Gilson combines an unparalleled level of craftsmanship with scrumptious materials like Lyon silks and Calais lace to produce beautiful, upmarket lingerie. Gilson's eponymous label specialises in handmade silk-satin lingerie and nightwear, with hand-cut lace adorning many of her pieces.
Founded: 1990
Founder: Carine Gilson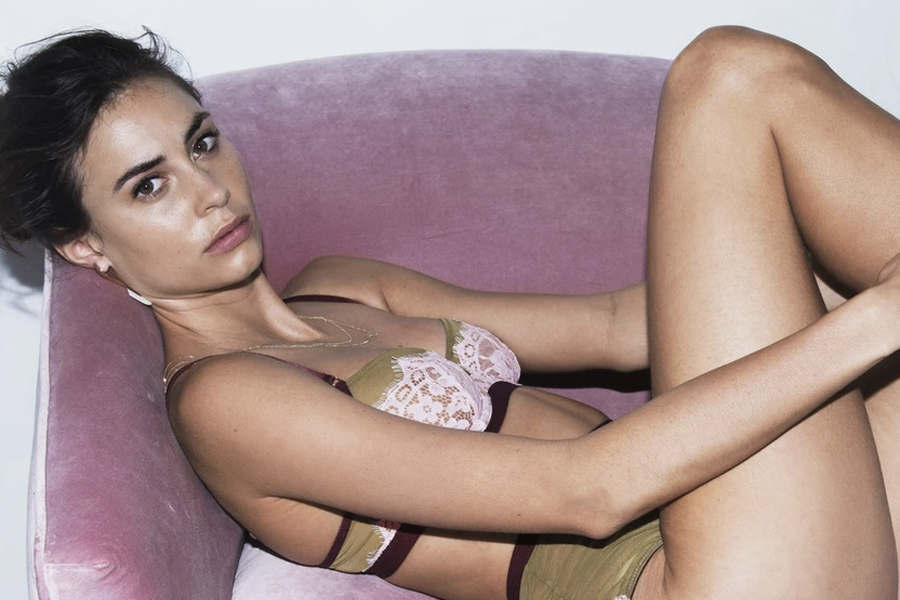 23. Dora Larsen
Sick of endless plain black and nude sets? Look to contemporary label Dora Larsen for colourful yet chic lingerie sets. Dora Larsen playfully incorporates multiple colours into a single piece, making for cheerfully sexy sheer lingerie. Dora Larsen offers whimsical bras, underwear, bodysuits, and sleepwear.
Founded: 2016
Founder: Georgia Larsen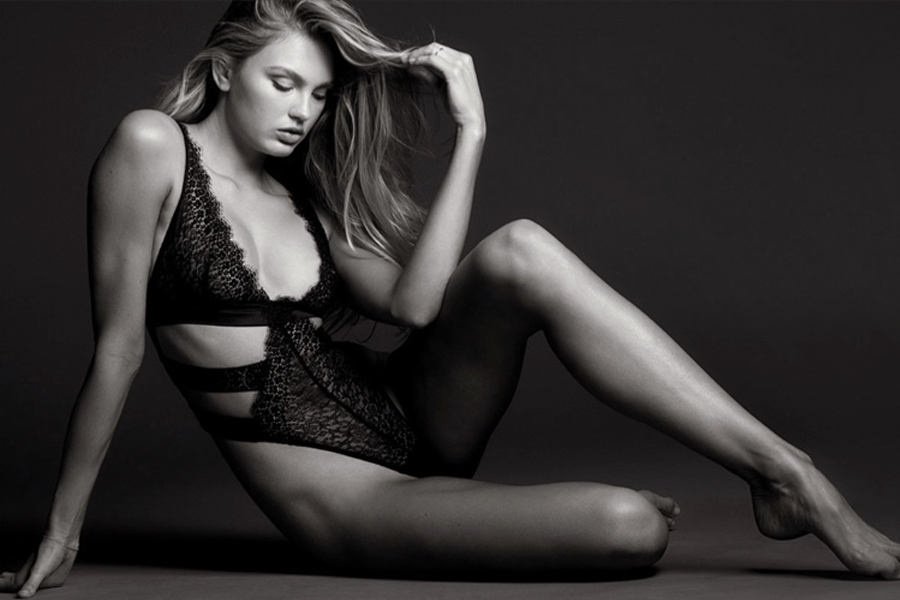 24. Victoria's Secret
Likely the most widely recognisable brand on this list due to its annual fashion show, Victoria's Secret has remained a lingerie mainstay for a reason. The American fast fashion brand has a bra style for everyone, with plain and lacy options in push up, plunging, and t-shirt varieties. In addition to bras, bralettes, and underwear, the lingerie giant also offers slips, babydolls, teddies, loungewear, and sleepwear.
Founded: 1977
Founder: Roy Raymond
You'll also like:
2019 Christmas Gift Guide – Wife or Girlfriend
A Guide to (Safe) Rough Sex