31 Best Luxury Watch Brands
When technology began supplanting products and trends a little over a decade ago, some folks thought the best luxury watch brands would go out of style. Those folks thought wrong. If anything, the best watch brands for men are as exciting now as ever before, and always pushing themselves in terms of quality and aesthetic. Throw in the occasional retro revival and what's there not to love?
Indeed, it could even be argued that the omnipresence of screens and smartphones has only enhanced our appreciation for classic horology and its adjoining allure. Plus, will Swiss watch brands like Audemars Piguet or Rolex ever really go out of style? We think not. Or rather, we hope not.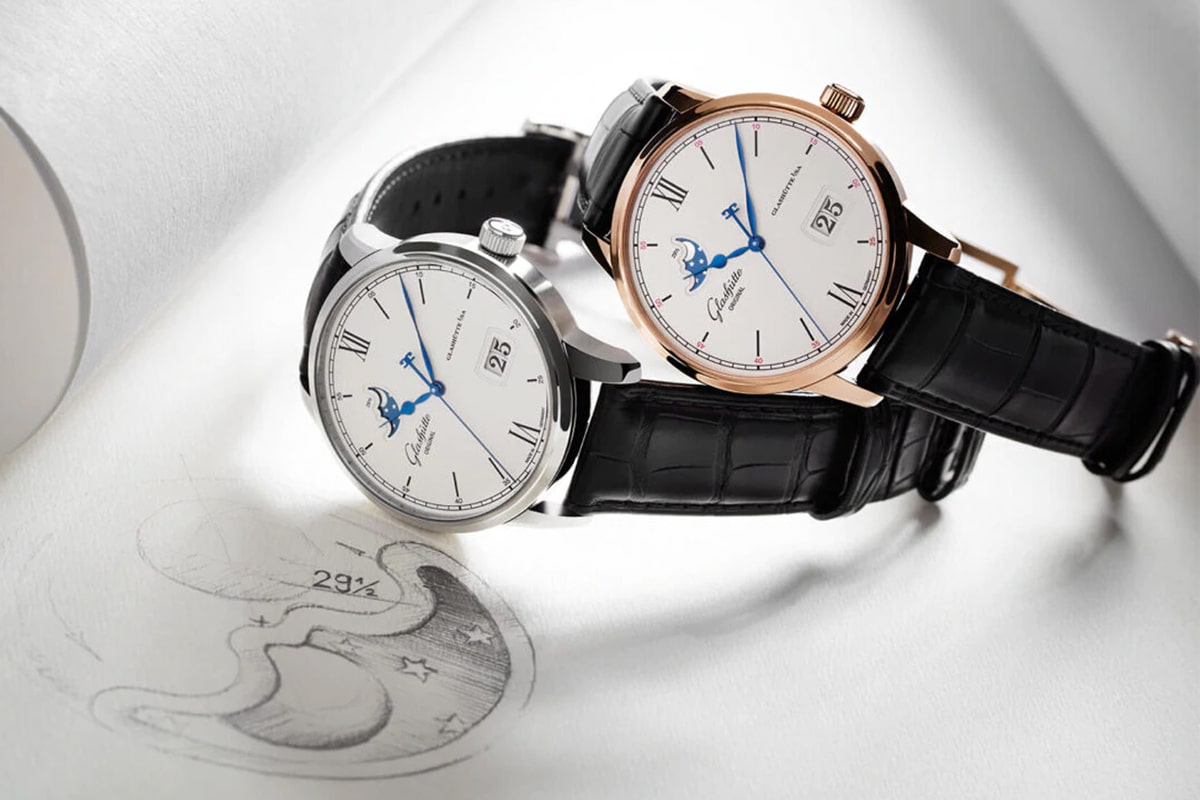 31 Best Luxury Watch Brands
What's more, the best luxury watches (and brands) continue to say far more about the person wearing them than any tech ever could. Each luxury wristwatch for men is thereby a personal representation of taste, identity, sportiness, class, and sophistication, sometimes all at once. That's not to mention how the most expensive and most popular watches weave proverbial symphonies out of premium materials, glorious designs, and complex micro-mechanics.
To discover everything from dressy minimalist slayers to function-packed aviation watches, you'll want to know all the top watch designers and brands. After all, how else will you know where to spend your next massive bonus check? Scope our list of the best luxury watch brands to celebrate the timeless art of telling time.
1. Patek Philippe & Co.
Say ask the question "what are the best watch brands?" to three people and at least one of them will reflexively issue the response: "Patek Philippe." That's because this expensive watch brand is at the tippy top of luxury watchmaking and with good reason. These guys are absolute geniuses. At this very moment, there's a team of competing brands trying to reverse engineer Patek Philippe's complicated mechanics (good luck). Those mechanics are almost two centuries in the making and backed by the utmost level of sophistication, expertise, opulence and innovation. Naturally, many of these models fetch the prettiest of pennies.
Founded: 1839 (Patek, Czapek & Cie.), 1845 (Patek & Cie.), 1851 (Patek, Philippe & Cie.)
Founder: Antoni Patek, Franciszek Czapek, Adrien Philippe
Country: Switzerland
2. A. Lange & Söhne
A. Lange & Söhne has been cleaning the clocks on the competition since the mid-1800s. As such, its stellar timepieces remain the quintessence of technical achievement. Barring a few limited edition pieces, each A. Lange & Söhne watch runs on a large mechanical movement that's developed and assembled in-house. The cases are frequently made of platinum or varying shades of gold while the faces retain a highly Teutonic aesthetic. Meanwhile, entries like the Lange 1 redefine the chronograph to absolutely brilliant effect. In the world of watchmaking, the Swiss might take the lion's share of credit, but A. Lange & Söhne stands tall as a pillar of German craft and engineering with a price tag to show for it.
Founded: 1845, 1990 (re-launched)
Founder: Ferdinand Adolph Lange
Country: Germany
3. Arnold & Son
The "Arnold" in Arnold & Son is John Arnold, a legendary British watchmaker who's credited with releasing the first official 'chronometer' (aka a timepiece of exceptional accuracy). The company itself has exchanged owners a few times since John's day, however a remarkable standard of innovation and precision remains. Numerous releases include complicated features like double escapement and double tourbillon, which pair with immaculate designs to become some of the best luxury watches you can own. Check out the TB88 to have your mind blown at first sight.
Founded: 1764
Founder: John Roger Arnold
Country: United Kingdom
4. Audemars Piguet
Precious few names are more synonymous with luxury watchmaking than Audemars Piguet. This luxurious Swiss watch manufacturer has origins going all the way back to the 1700s and has time and again created the stuff of horology legend. Among its achievements is the world's first jumping second hand, the thinnest watch, and the skeleton watch. The Audemars Piguet Royal Oaks Watch is a must-have among those who can afford one.
Founded: 1875
Founder: Jules Louis Audemars, Edward Auguste Piguet
Country: Switzerland
5. Zenith
Swiss watchmaker Zenith was founded in 1865, but it was one hundred years later that the brand really took off. That was when it released El Primero, an automatic chronograph of remarkable precision, which some still point to as a gold standard. Now owned by LVMH, Zenith still manufacturers its movements in-house, and updates its groundbreaking El Primero chronograph when necessary. Zenith is one of the finest, expensive watch brands on the market.
Founded: 1865
Founder: Georges Favre-Jacot
Country: Switzerland
6. Richard Mille
It takes some serious chops to enter the game in 1999 and dominate, yet that's exactly what luxury watch brand Richard Mille did. Of course, one look at those stunning and unconventional designs and you'll know why. Famous models include the Tourbillon RM 008, which hosts so many advanced features that enthusiasts are still wrapping their heads around it. This is esteemed craftsmanship at its boldest, and also one of the most expensive watch brands ever.
Founded: 2001
Founder: Richard Mille, Dominique Guenat
Country: Switzerland
7. Rolex
Rolex is essentially the luxury watch brand, so much so that for a long time you might have thought it was the only luxury watch brand. One could even argue that Rolex keeps luxury watches in style through the power of name recognition alone. Throw in the slew of knock-offs and casual references and this popular brand transcends its own status to encapsulate the entire luxury arena. The fact that it makes exceptional timepieces practically feels like an afterthought. That said, Rolex makes exceptional timepieces!
Founded: 1905 (Wilsdorf and Davis in London, United Kingdom), 1915 (Rolex Watch Co. Ltd), 1920 (Montres Rolex S.A.)
Founder: Hans Wilsdorf, Alfred Davis
Country: Switzerland
8. Vacheron Constantin
Founded in 1755, Swiss watch brand Vacheron Constantin is a true OG that somehow hasn't lost one iota of brilliance after all this time. When not setting or raising the bar, this brand was duly sustaining it, and its timepieces have graced the wrists of everyone from Napoleon to Harry Truman. Now owned by the Richemont group, Vacheron Constantin continues to soar past the competition on an annual basis. The 2012 Métiers d'Art 'Les Univers Infinis' collection and its interlocking shapes was a pure stroke of design genius. However that just an appetiser. In 2015 (the brand's 260th anniversary), Vacheron Constantin released the Reference 57260, a 57-complication watch that took eight years and three watchmakers to create. Dubbed the world's most complicated mechanical watch, Reference 57260 sold for somewhere between 8 million and 20 million dollars, making it one of the most expensive watch brands on the planet. It doesn't get much more luxurious than that.
Founded: 1755
Founder: Jean-Marc Vacheron
Country: Switzerland
9. Baume et Mercier
Not every top luxury watch has to cost as much as a small house. Consider Baume et Mercier. Backed by almost 200 years of expertise and a healthy amount of (male and female) celebrity endorsement, these watches combine the best of sport and style and traditionally sell for between $2000 and $5000. That makes them far more affordable than some alternative high-end watches, while visually no less stunning. This brand is an excellent choice for those seeking a prime and elegant mid-range luxury watch.
Founded: 1830
Founder: Louis-Victor and Célestin Baume
Country: Switzerland
10. Breitling
Breitling made a name for itself by crafting aviation and diver's watches of exceptional quality. Each timepiece is made by way of the finest Swiss craftsmanship and features either a calibre B01 or calibre B04 movement. Other common features include a highly readable face and a strictly mechanical winding mechanism. The 2009 Breitling Chronomat was the companies first watch to be created entirely in-house, and it remains a mid-range masterpiece to this day. CVC Capital Partners recently acquired Breitling for a whopping $870 million, so it's safe to say this top watch brand has been doing something right.
Founded: 1884
Founder: Léon Breitling
Country: Switzerland
11. Bell & Ross
Bell & Ross launched in 1992 and has been slaying it ever since. One reason for the ongoing success is that it's mastered niche markets like the diver's watch. In essence, Bell & Ross makes profoundly resilient timepieces that normally target a specific demographic or profession. That said, the watches can still be worn and appreciated by anyone of good taste.
Founded: 1992
Founder: Bruno Belamich, Carlos A. Rosillo
Country: France
12. Chopard
As an official partner of both the Cannes Film Festival and Historic Grand Prix of Monaco, Swiss watchmaker Chopard covers a lot of distinguished ground. Some of its watches and jewels represent the top shelf of glitz and glamour, while others pair refinement and functionality with superb precision. Adding some ethical awareness to the brand's legendary success is a commitment to using sustainable gold when possible.
Founded: 1860
Founder: Louis-Ulysse Chopard
Country: Switzerland
13. Breguet
Founded in 1775, Breguet is one of the world's oldest and best watch brands for men. Among its slew of trailblazing technological achievements was the invention of the tourbillon and the production of the first wristwatch. Now owned by Swatch Group, Breguet continues to exude distinction and brilliance by way of coin-edge cases, architectural dials, and unmistakable blue hands.
Founded: 1775
Founder: Abraham-Louis Breguet
Country: France
14. Bremont
Bremont is a relative newcomer that's perfected the art of aviation horology among other things. Accordingly, the brand boasts a strong following among military types. In fact, many of Bremont's special edition releases are available exclusively to those who served on the same aircraft or warship that the watch is commemorating.
Founded: 2002
Founder: Nick English, Giles English
Country: United Kingdom
15. Cartier
Known for prestigious jewellery and watches alike, Cartier and royalty practically go hand in hand. That's both a reference to the distinguished designs and also the fact that the companies output is quite literally favourited by among kings, queens, princes and princesses. In fact, Cartier was once dubbed "the jeweller of kings and the king of jewellers" by the King Edward VII of England himself. This isn't just one of the best watch brands–this is luxury, period.
Founded: 1847
Founder: Louis-François Cartier
Country: France
16. Corum
Also known as Montres Corum Sàrl, luxury watch company Corum has absolutely conquered the art of bold design and trusty mechanics. Its Admiral's Cup and Bubble watch series along with other limited edition timepieces are basically what the competition aspires to. Most of Corum's prices are in the mid-range, but every now and then it'll release a timepiece for top dollar collectors only. The Swiss watch brand's currently owned by a Chinese company, but the watches themselves remain striking examples of the best in fearless Swiss engineering.
Founded: 1955
Founder: Gaston Ries, René Bannwart
Country: Switzerland
17. Frederique Constant
In a relatively short time, luxury watch company Frederique Constant has jumped to the head of the luxury pack. That meteoric success comes by way of manageable prices, painstaking attention to detail, undeniable appeal and tireless innovation. Among the Swiss watch brand's many accomplishments are the productions of its own award-winning Heart Beat movement and silicon escapement wheel. To keep those creative juices flowing, Frederique Constant recently forayed into luxury smartwatch territory. The results are brilliant in every sense of the word.
Founded: 1988
Founder: Aletta Stas, Peter Stas
Country: Switzerland
18. Girard Perregaux
With about 80 patents and over 200 years of business under its belt, luxury watchmaker Girard Perregaux remains a titan and pioneer before which others kneel in respect. The brand's history is littered with so many achievements that it practically reads like the history of Swiss watchmaking itself. Naturally, its products are top of the line and frequently used as benchmarks of superior craft and design. Young, ambitious companies could definitely learn a thing or two from this old school giant.
Founded: 1791, 1852 (Girard & Cie)
Founder: Jean-François Bautte, Constant Girard
Country: Switzerland
19. Glashütte Original
Hailing from a prestigious watchmaking town of the same name, German watch brand Glashütte Original effectively combines timeless technique with cutting edge innovation. The company stakes a claim on up to 10 proprietary movements, and inside each watch is a calibre that takes up to 300 hours to produce.
Founded: 1845
Founder: Ferdinand Adolph Lange
Country: Germany
20. Hublot
Hublot is one of the top watch brands for men, it has come such a great distance in so little time you'd be forgiven in assuming the name has been around for centuries. Following the release of its Big Bang Red Gold watch and subsequent ubiquity among world-class athletes, Hublot rose in the ranks to become one of the best watch brands for men. Its award-winning collections are symphonies of resilience, masculinity and prestige.
Founded: 1980
Founder: Carlo Crocco
Country: Switzerland
21. IWC Schaffhausen
Founded in 1868 by an American watchmaker in Switzerland, IWC (aka International Watch Company) has yielded a strong following and heaps of acclaim over the years. To this day it operates under the motto of "good, solid craftsmanship from Schaffhausen" and remains the only major Swiss factory in eastern Switzerland, lending an extra air of distinction. Quality and technical prowess are IWC mainstays and its titanium dive watches and pilot's watches are the stuff of legend. This is the epitome of classic horology.
Founded: 1868
Founder: Florentine Ariosto Jones
Country: Switzerland
22. Jaeger-LeCoultre
Jaeger-LeCoultre is almost like the MIT of watchmaking given how many movement innovations have come out of its labs. Since its beginnings in 1833, the Vallee de Joux-based luxury watch label has produced no less than a thousand movements. Among them are the world's smallest calibre and the world's flattest movement. The brand's Reverso Tourbillon–which touts an iconic flip-over rectangle case–consistently retains its status as a pure statement of elegance and power.
Founded: 1833
Founder: Antoine LeCoultre
Country: Switzerland
23. Maurice Lacroix
Maurice Lacroix landed in 1975 but reached the luxury watch stratosphere in the 90s. That's when it released the Les Mécaniques line, now known as the Masterpiece Collection. That palpable leverage would eventually allow the Swiss watch brand to develop its own manufacturing unit. It's that sense of balance between traditional Swiss craftsmanship and prime in-house manufacturing that maintains the unmistakable appeal. Some of the brand's limited edition units are highly sought after by the industry's foremost collectors.
Founded: 1975
Country: Switzerland
24. Montblanc
Sure, you might picture the world's fanciest writing utensils when you hear the name Montblanc, but the luxury brand is no slouch in the horology department. Furthermore, it turned heads in 2015 when introducing the e-strap, i.e. a mini electronic display that links to the wristband of your otherwise traditional timepiece. When it comes to the actual watches, just look for the white snowflake and you'll find yourself in good hands.
Founded: 1997 (watches)
Country: Germany
25. Omega
You might know Omega watches from the James Bond films, or maybe the Olympics, or maybe because your scuba diving friend won't shut up about them. Whatever the source, you most definitely know this luxury brand. Such prominence didn't come by chance. The luxury watchmaker produces beautiful and durable stunners that simply emanate with the three ps: precision, power and passion. Omega has sporty luxury down to an absolute science.
Founded: 1848
Founder: Louis Brandt
Country: Switzerland
26. Panerai
Headquartered in Florence, Panerai pairs refined Italian taste with prime Swiss manufacturing and then throws in some truly intelligent features. The brand's diver's watches come equipped with Radiomir, which glows underwater or in the dark to allow for maximum legibility. Currently owned by Richemont, Panerai continues to represent the apex of mid to high range horology. Driving home themes of sleek and sporty luxury is an ongoing partnership with Ferrari.
Founded: 1860 (Italy)
Founder: Giovanni Panerai
Country: Switzerland
27. Piaget
There's only one reason you know how to pronounce the word "Piaget" and that's because of this luxurious and expensive watch brand. It started as a manufacturer of movements in 1874 and later moved on to dropping its own collections. As one might expect, the background in manufacturing gave the brand a solid leg up, which it's maintained ever since. Both its watches and jewellery commonly feature ultra-thin designs and go for supremely high prices.
Founded: 1874
Founder: Georges Edouard Piaget
Country: Switzerland
28. Roger Dubuis
Roger Dubuis was a genius watchmaker who found his hook in 1995 by combining avant-garde design with complex Swiss mechanics. The world of Haute Horlogerie was never quite the same thereafter. Signature collections like Hommage don't just bridge the past and future, they shatter the present in the process.
Founded: 1995
Founder: Roger Dubuis, Carlos Dias
Country: Switzerland
29. Tudor
For those who can't yet afford a Rolex, consider a mid-range offering from its subsidiary brand Tudor. And while these watches might spare you some cash, they definitely don't short you on elegant aesthetics or intelligent designs. Furthermore, that lack of stuffy expectation gives the brand a little more room to breathe. Put simply, Tudor covers a ton of ground and delivers a timepiece for virtually any style or occasion.
Founded: 1926
Founder: Hans Wilsdorf
Country: Switzerland
30. Ulysse Nardin
An initial specialisation in marine chronometers has given luxury watch brand Ulysse Nardin a backbone upon which to build its legacy of top-shelf performance. In the 1800s it was supplying watches to over fifty navies around the globe and now it's doing the same for wealthy collectors and tastemakers. Ulysse Nardin's mechanics are beyond reproach, which helps explain the heaping amount of awards and patents in its possession. Meanwhile, a nautical theme persists to brilliant effect. Scope the new Marine Tourbillon to get a taste of the brand's high standards, or something like the Jade "Lionfish" for some outside-the-box aesthetics.
Founded: 1846
Founder: Ulysse Nardin
Country: Switzerland
31. TAG Heuer
The TAG in TAG Heuer stands for "Techniques d'Avant Garde," which might be more applicable to when the Swiss brand first started in 1860. Nowadays, TAG Heuer watches aren't so much avant-garde as much as they are reliably innovative. Ultimately, TAG Heuer excels at crafting approachable, functional, wildly popular luxury watches that you fall in love with and basically never take off your wrist. Their perennial association with sporting events has only expanded desirability as opposed to diminishing it. This is a brand that basically everyone agrees on and without a doubt one of the best watch brands on the planet.
Founded: 1860
Founder: Edouard Heuer
Country: Switzerland
General FAQ
What is the best watch brand?
A. Lange & Söhne, and Patek Philippe & Co. are some of the best luxury watch brands.
What is the most affordable luxury watch?
Baume et Mercier are one of the more affordable luxury watch brands.
Do people still wear watches?
While many are now using their phones to tell the time, watches remain a staple in fashion and technology, as shown by the popularity of smart watches.
You'll also like:
19 Best Watch Blogs to Follow
50 Best Watches Under $500
100 Best Watches Under $1,000