12 Best Men's Resort Wear Brands
Like the very climates for which they're intended, men's resort wear is all kinds of hot right now. In fact, some of the world's foremost fashion brands have recently reappropriated the entire concept. As a result, there are now year-round styles and exclusive resort wear collections for men, not all of which need to be worn on vacation. Naturally, some names do it better than others, bringing us to the 12 best men's resort wear brands. But first: what the heck is resort wear for men anyway?
You'll also like:
11 Best Surfboard Shops in Sydney
8 Best Underwater Hotels for a Luxury Aquatic Getaway
Top 25 Luxury Luggage Brands
What is men's resort wear?
In the strictest sense of the term, men's resort wear is exactly what it sounds like: comfortable beach attire meant to be worn when you're vacationing in a sunny climate. Yes, we already know what you're picturing in your head, which can best be described as "cruise wear." However, peel back the top layer and you'll discover a full spectrum of clothing styles.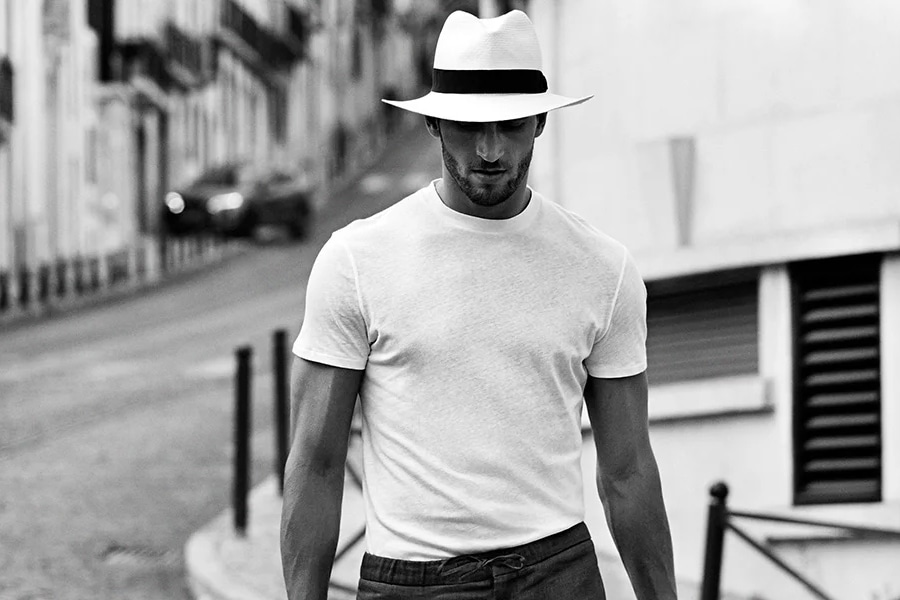 On the breezier side of things are beachwear staples such as sandals, shorts, and Hawaiian shirts. In the middle of the pack is resort casual attire like an untucked short-sleeve button-down with gray linen pants. For the fancier occasions, think dinner jackets, nice denim jeans or clean khakis, and a pair of expensive mocassins. Keeping everything lightweight and breathable are materials in the vein of cotton, silk, microfibre, and poplin.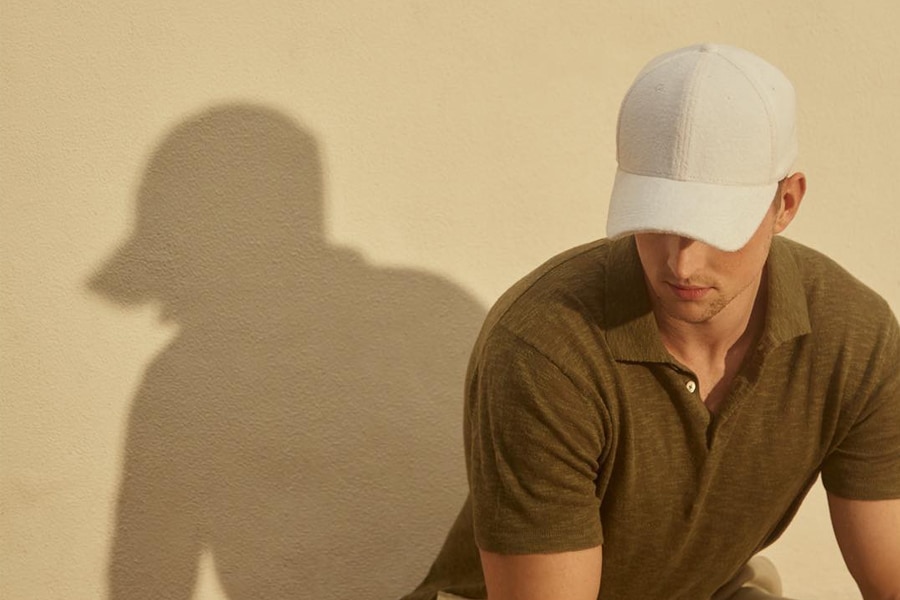 While men's resort wear was once primarily synonymous with vacation clothing, it's recently become a year-round fashion style. It's then no surprise that a number of stellar brands have mastered the form, taking the entire concept to new and exciting places. Indeed, these are clothes you can rock right at home, and look damn good while doing it. Of course, they also answer the question of what to wear to a resort during your next vacation. We like to call that win/win.
12 Best Men's Resort Wear Brands

1. Orlebar Brown
Since 2007, Orlebar Brown has been fusing British tailoring methods and upscale resort fashion to poolside perfection. The result is designer swimwear with an emphasis on the word designer. Drawing inspiration from various sun-soaked destination, the brand delivers vibrant colours, intricate prints, and premium materials. All this and more makes it one of the best men's resort wear brands you can find.
Founded: 2007
Founder: Adam Brown, Julia Simpson-Orlebar
Country: UK, London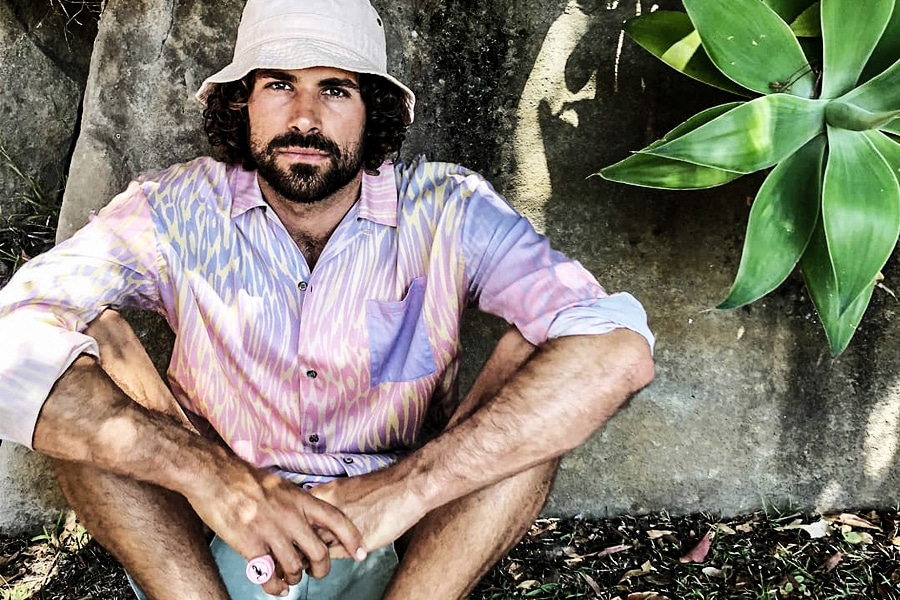 2. Double Rainbouu
True to its name, Double Rainbouu comes in bright and eye-catching, thereby putting an inspired twist on your standard men's resort wear. Hailing from our beloved Australia, the brand cultivates what they describe as a pool punk aesthetic. Company founders Mikey Nolan and Toby Jones design all the textile prints in-house, and infuse their personalities into every spare detail. It all amounts to some thoroughly singular resort wear, which upends expectation to brilliant effect.
Founded: 2016
Founder: Mikey Nolan, Toby Jones
Country: Australia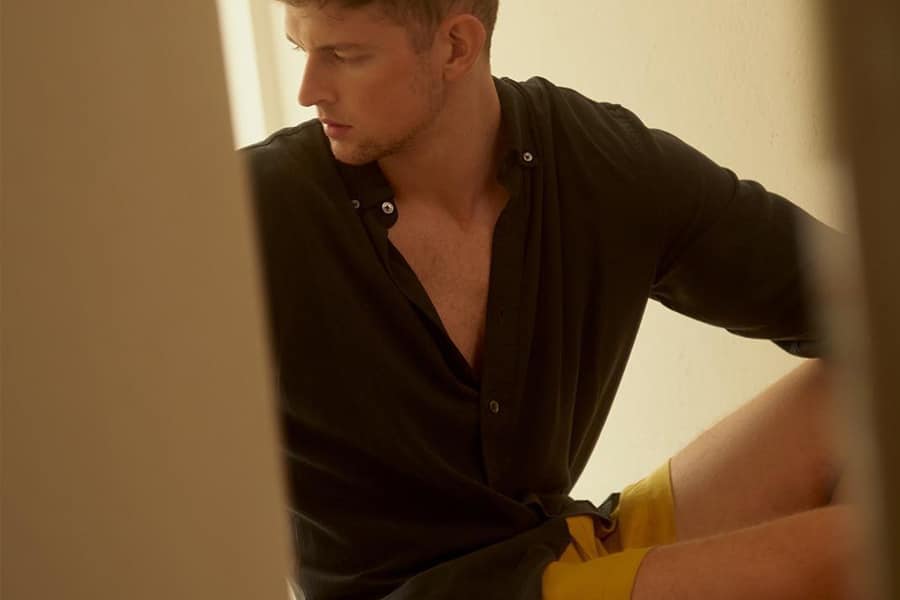 3. Venroy
Starting in 2010, Bondi's own Venroy began to make good on its Aussie roots by way of some truly exceptional beachwear. The brand has since expanded into leisurewear for men and women, though it certainly still knows how to pull off a terrific swim short. To ensure the highest tier of control and quality over material and make, Venroy invested money in its own factory. Check the brand out online or walk into one of its numerous boutiques, where the clothing can make you feel better at first sight.
Founded: 2010
Founder: Theo Smallbone, Sean Venturi
Country: Australia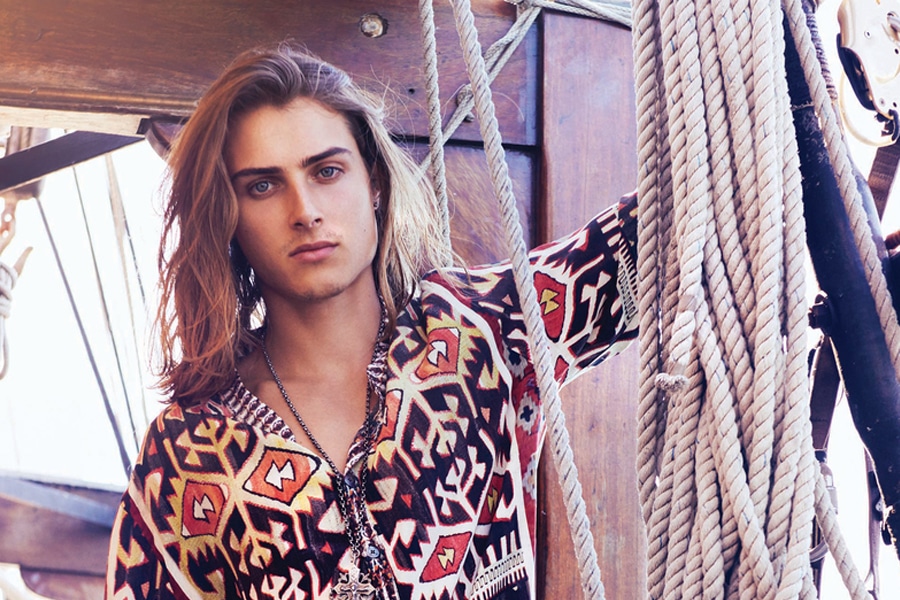 4. Camilla Man
For vacation clothing of the truly distinguished variety, accept nothing less than Camilla's menswear. The brand's exquisite boho-chic patterns must be seen to be believed, and they'll undoubtedly draw eyeballs from across the beach or cruise ship. This is another iconic brand that was born in Australia, where we know a thing or two about warm weather attire.
Founded: 2004
Founder: Camilla Franks
Country: Australia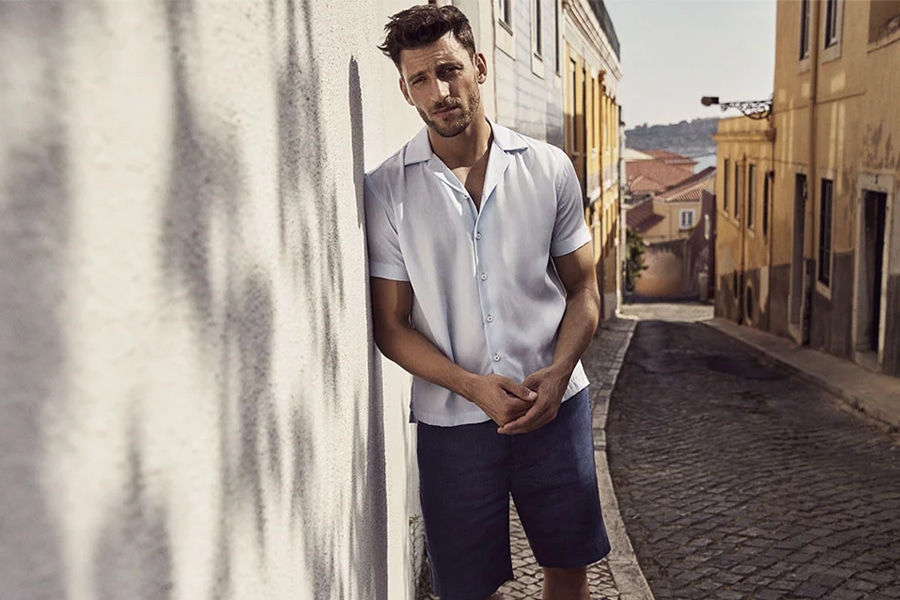 5. Frescobol Carioca
Culling inspiration from Carioca culture and beachbound frescobol players, Brazil's Frescobol Carioca continues to redefine activewear one killer range at a time. The brand's latest is the SS19 Paisagem collection, which overflows with warm colours, eye-catching prints, and botanical motifs. Meanwhile, Frescobol Carioca still sells quality beach bats, just as it did over six decades ago.
Founded: 2013
Founder: Harry Brantly, Max Leese
Country: Brazil
6. Timo Trunks
An illustrative aesthetic abounds in the hugely popular lineup of Timo Trunks. Along with the unmistakable visuals, you get supremely comfortable polyester and an elasticated waistband. Needless to say, you'll be looking for excuses to hit the beach with this men's resort attire in your arsenal.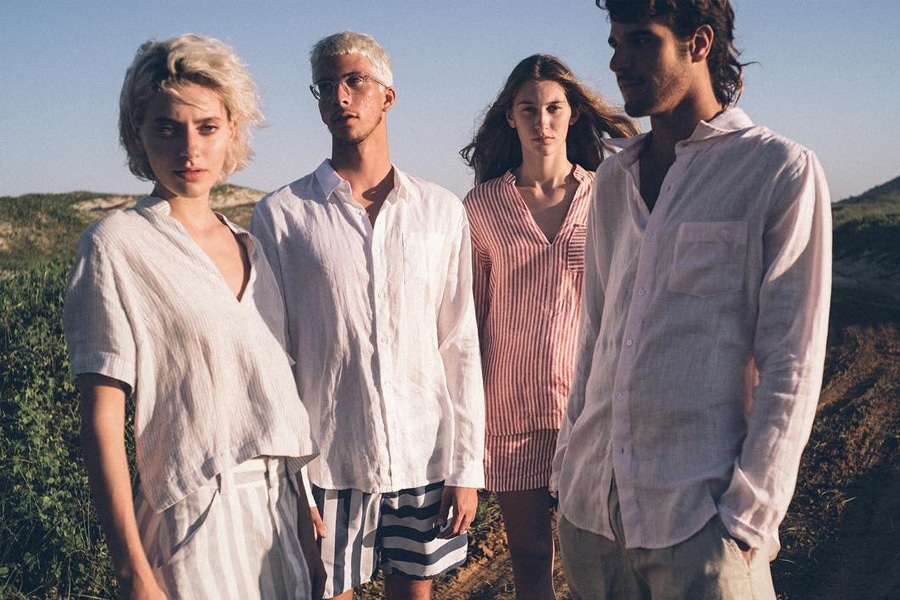 7. Osklen
Brazil's Oskar Metsavaht is the man behind Osklen, one of the country's most iconic fashion brands. Bolstering each resort wear collection is a commitment to both sustainability and innovation, which helps explain why Oskar was once dubbed a "Future Maker" by the World Wildlife Fund. The brand's signature resort wear for men strikes a deft balance between minimalism and graphic design.
Founder: Oskar Metsavaht
Country: Brazil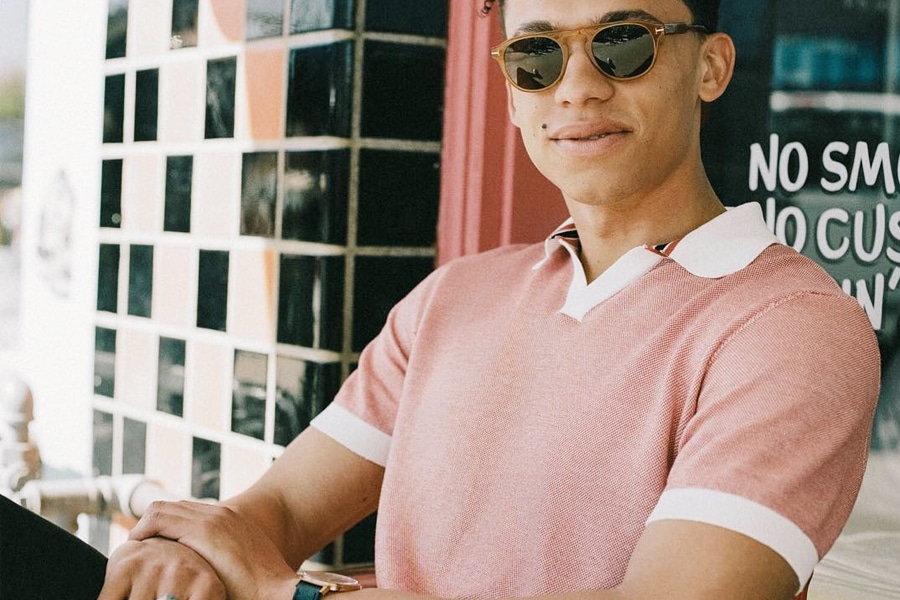 8. MR P.
Fashion hub Mr. Porter needs no introduction, nor does its in-house brand: Mr P. Emanating with luxury, style, and wearability, this is menswear that makes for ideal resort attire of the upscale variety. Of course, it will look just as good at the nearest fancy restaurant or exclusive lounge. Quality lives here, to say the least.
9. ONIA
If tailored silhouettes, striking patterns, and innovative materials are your thing, then ONIA is your brand. It makes resort wear that's as streamlined as it is optimal, and ready for pretty much anything. Are you?
Founded: 2009
Founder: Carl Cunow, Nathan Romano
Country: New York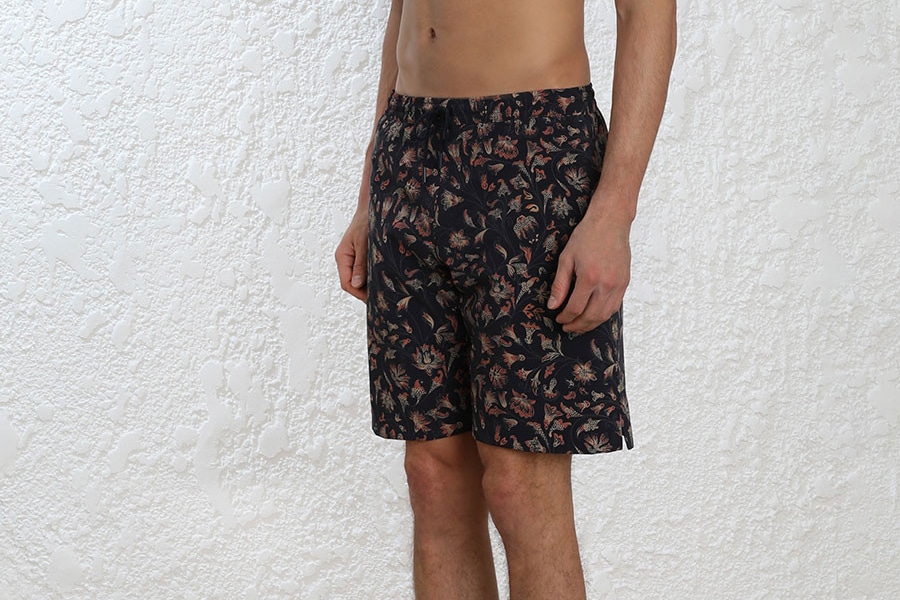 10. Zimmermann Men
Renowned Aussie fashion house Zimmermann is best known for its stellar examples of women's garb, but the brand's swim and resort wear for men is no less extraordinary.
Founded: 1991
Founder: Nicky Zimmermann, Simone Zimmermann
Country: Australia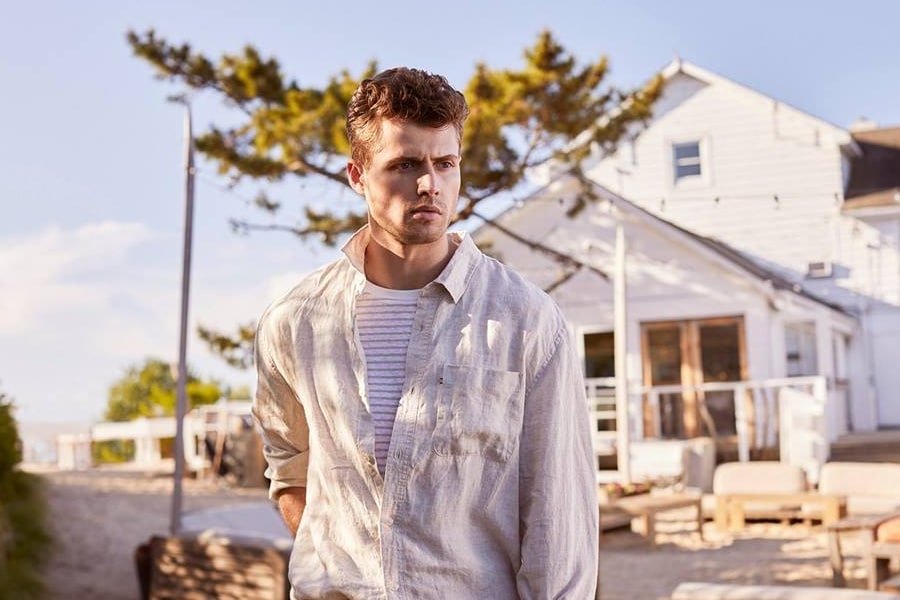 11. Academy Brand
From handsome swimwear to crisp linen shirts, Academy Brand is your brand, indeed. Being a well-established Aussie company, it's no surprise that they have warm-weather apparel and resort wear on lock. You're never too far from the nearest store so be sure to pop in before embarking on your next leisurely adventure. You'll be glad you did.
Founded: 2008
Founder: Anthony Pitt
Country: Australia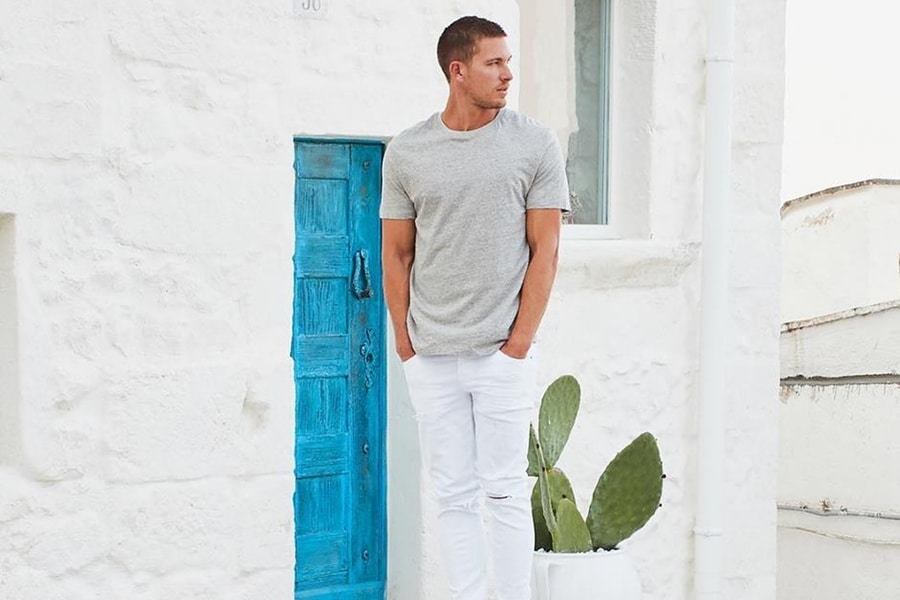 12. Industrie
More than a top name for stylish vacation wear, Industrie is basically an Aussie institution. Since 1999, the brand has been fusing quality and affordability to outrageously popular effect. They currently have over 112 stocked stores between Australia and New Zealand, and their website is likewise a treasure trove of choice. No matter what you're looking for, you'll find it here.
Founded: 1999
You'll also like:
11 Best Surfboard Shops in Sydney
8 Best Underwater Hotels for a Luxury Aquatic Getaway
Top 25 Luxury Luggage Brands
Have you subscribed to Man of Many? You can also follow us on Facebook, Twitter, and Instagram.