7 Best Secret Beaches in Sydney
If you are looking to unearth a secret beach in Sydney, this article outlines the top spots to put on your list. Whether it's in the heat of summer or the cool of winter, there's nothing quite as invigorating as walking barefoot on soft, golden sand as the waves roll in and the sea breeze fills your lungs – and it's even better when there's no one else around. We know that escaping the crowds and finding a secluded beach in Sydney can be tricky, so we've found the top seven hidden beaches to save you the trouble.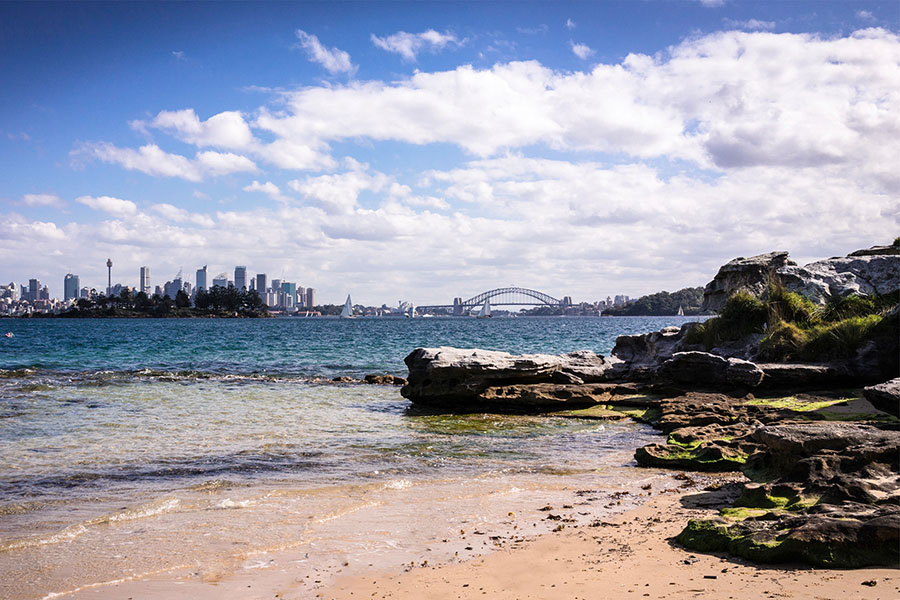 1. Milk Beach
Address: Hermitage Foreshore Walk, Sydney, New South Wales 2030, Australia
Beach Length: 50m
Imagine this: a small, isolated beach with calm waters, plenty of picnic spots and a breathtaking view of the Harbour Bridge and city skyline. If you think it sounds too good to be true, head over to Milk Beach, tucked away at the base of Hermit Bay within the Sydney Harbour National Park, and you can discover this hidden gem for yourself. If relaxing by the water and soaking in one of the best views in Sydney isn't enough, you can also enjoy fishing and snorkelling at this beach, or a walk along Hermitage Foreshore.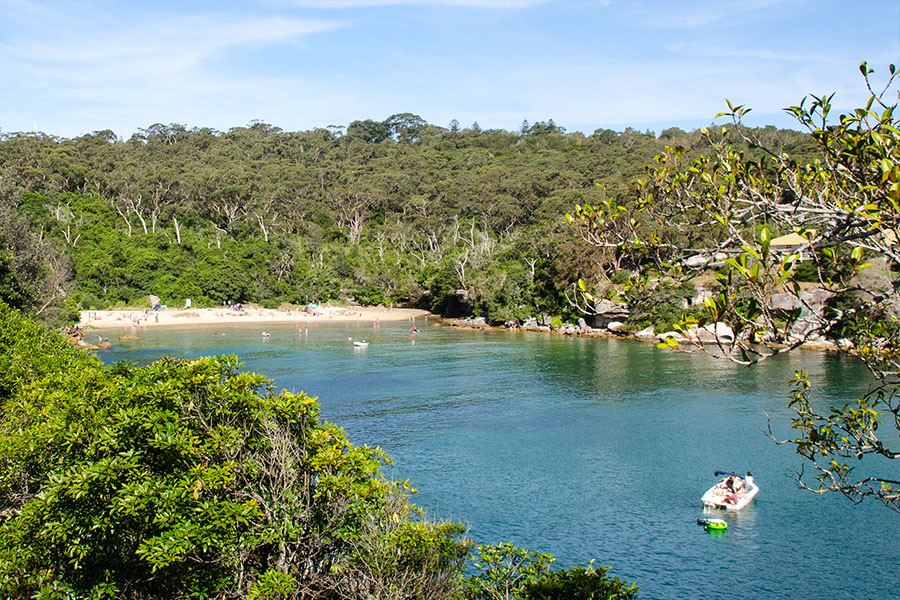 2. Collins Flat Beach
Address: Collins Beach Rd, Manly NSW 2093, Australia
Phone: +61 2 9585 6831
Hours: Open 24 hours
Escape the crowds at Manly and retreat to Collins Flat Beach, just a 15 minute scenic stroll away from Manly Wharf. Collins Flat Beach is nestled between North Head and Little Manly Cove; it offers gorgeous harbour views and overlooks the Majestic Sydney Heads. This secret beach is the perfect spot for a romantic picnic and a lazy swim on a hot day. If you're lucky, you may even spot a fairy penguin on the shoreline. If you visit during the week, you may have the beach entirely to yourself.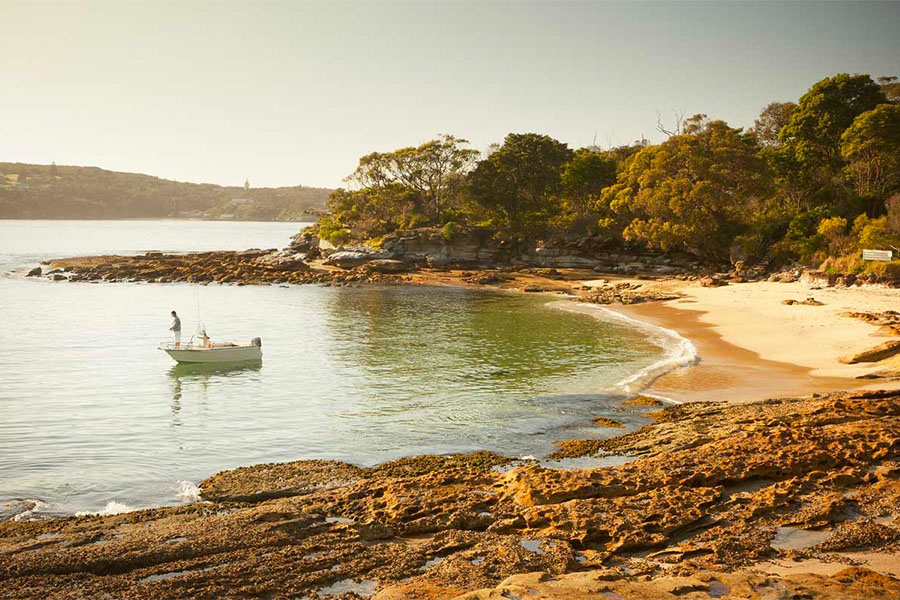 3. Reef Beach
Address: Balgowlah Heights NSW 2093, Australia
Beach Length: 80m
Reef Beach is another secluded beach near Manly, yet worlds away from the crowds of tourists that frequent the more popular Sydney beaches. Pay a visit to Reef Beach at Dobroyd Head, and you'll be treated to stunning views across Sydney's North Harbour to Manly. It's a great place to stop and take a refreshing dip as you're making your way along the famous Manly Scenic Walkway. Why not pack a picnic and make a day of it? If you look carefully, you may even be able to see the Aboriginal rock carvings at low tide.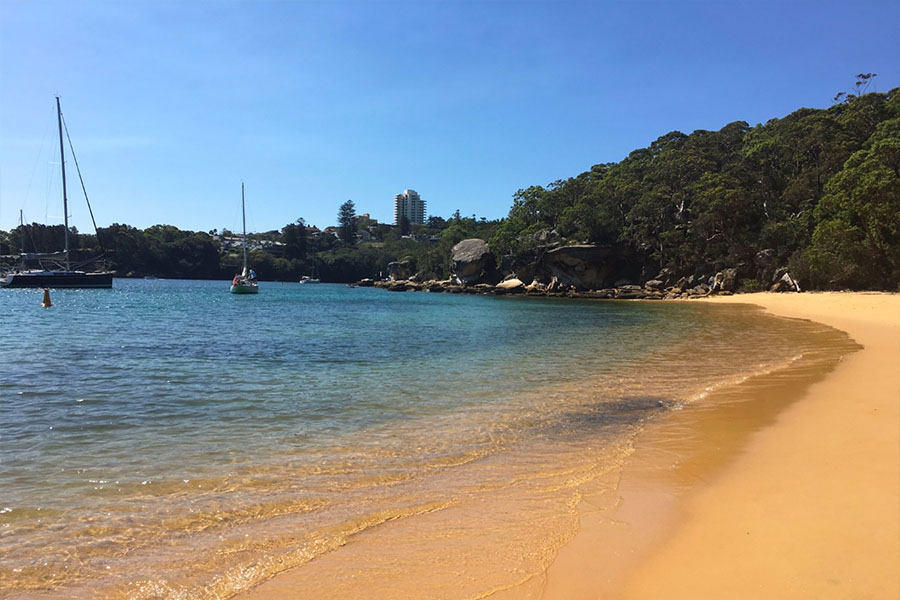 4. Store Beach
Address: North Head, Manly Australia
Beach Length: 200 m
You can only get to this secret beach by boat or kayak, so you will feel truly secluded here. Located in North Head, Manly, this pristine beach is surrounded by native bush and steeped in history. Pack a food hamper, sunscreen and plenty of water, and bring along someone you love, because you aren't going to want to leave once you reach this isolated oasis! Simply enjoy the feeling of the sun shining down on you as you lay on the fine sand and splash around in the cool water.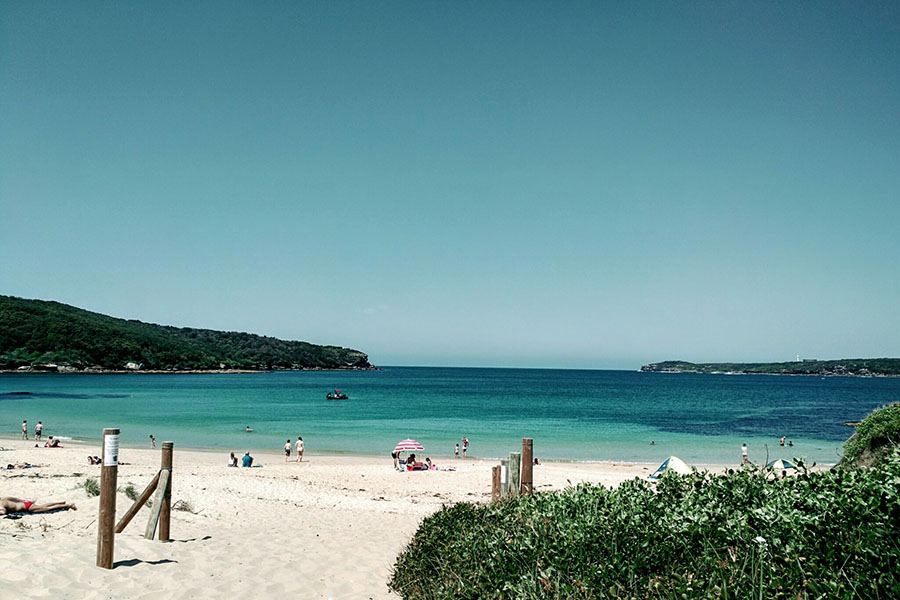 5. Congwong Beach
Address: 1532R Anzac Pde., La Perouse NSW 2036, Australia
Phone: +61 1300 722 542
Hours: Open 24 hours
Beach Length: 140 m
This lovely, calm bay is another one of Sydney's best hidden beaches. Congwong Beach looks over Botany Bay, and is located within the Botany Bay National Park. You can get to the beach by La Perouse Road, and it offers the convenience of nearby public toilets and shops. This small beach is ideal for paddling and snorkelling, and the flat waters are great for families with young kids. Be mindful though that this beach is not patrolled by lifeguards, so take care when swimming.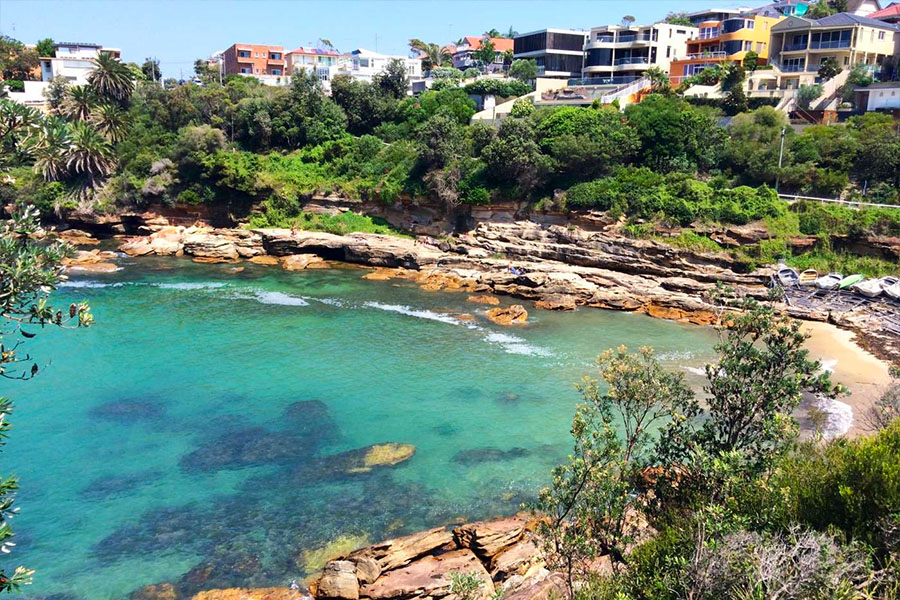 6. Gordon's Bay
Address: Major Street, Coogee NSW 2034, Australia
Phone: +61 1300 722 542
Hours: Open 24 hours
Beach Length: 75 m
Gordon's Bay is a truly unique hidden beach characterised by its deeply incised gully and sheer sandstone headlands, making it a great spot for snorkelling and diving. Beneath the tranquil waters is a 600 metre nature trail, which you can follow to read a series of plaques that tell you information about the local sea life. It's likely that you will be able to see starfish, sea urchins, cuttlefish and blue gropers – just remember to bring your mask and snorkel. This beach, north of Coogee Bay and south of Clovelly Beach, can only be accessed by the Coastal Walkway.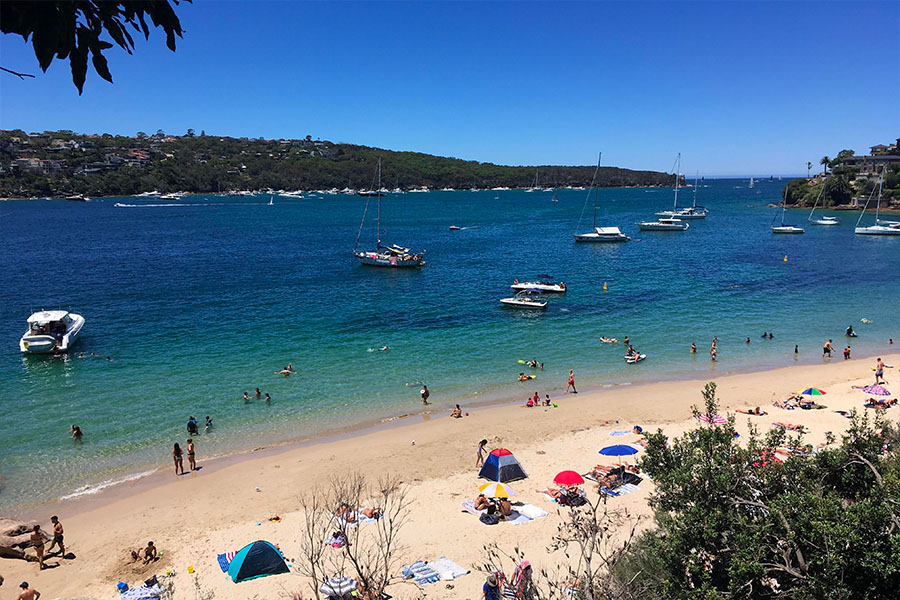 7. Chinaman's Beach
Address: Mosman, New South Wales 2088, Australia
Beach Length: 230 m
For a relaxing day on one of Sydney's lovely secret beaches, look no further than Chinaman's Beach, situated in the Middle Harbour on the northern outskirts of Mosman. The waveless water is great for a relaxed swim and snorkel, or even canoeing or kayaking, and the beach is clean with lovely white sand. Rosherville Reserve is just behind the beach – perfect for a picnic with ocean views. The locals love Chinaman's Beach, and for good reason, but it is almost always a quiet and peaceful spot.
---
Featured Video from Man of Many
---
Alternatives to Hidden Beaches in Sydney
If you're looking for other things to do in and around Sydney, we've got you covered with some of the options listed below. You can also check out our list of fun things to do in Sydney. If you're looking for a more specific cuisine, check out our list of burgers or ramen restaurants. If you're full, we can also help you with your search for the best rooftop bars or show you the best Sydney museums.
How Man of Many Chose the Best Hidden Beaches in Sydney
With an editorial team based in Sydney, Man of Many has had the unique opportunity to visit the best spots in Sydney. This list of Sydney hidden beaches is based on personal experience, in-depth research and Google reviews from locals. As expert journalists who guide people between competing products and services, we have provided our independent opinion in formulating our selections. ou can review our editorial policy here surrounding how we maintain our independence in our editorial reviews.
Secret Beaches in Sydney FAQ
Which beach are not crowded in Sydney?
A few secret beaches in Sydney where you can escape the crowds are Congwong Beach, Store Beach, Milk Beach, and Collins Flat Beach
How do I get to Collins flat beach?
Follow Darley Road past the hospital and veer right through the arch then turn right onto Collins Beach Road.
---
Featured Video from Man of Many