The Difference Between Men's Formal and Semi-Formal Dress Code
In a world oversaturated with fashion statements, the concepts of semi-formal and formal attire might feel more like vague categories than official protocols. Nevertheless, both semi-formal and formal dress codes entail a set of sartorial principles by which every man should abide, lest he wants to show up to his best mate's wedding underdressed…or overdressed for that matter (though overdressed is better than underdressed). Naturally, that doesn't mean the two menswear arenas are one in the same.
As you might suspect, the men's formal dress code is elegant in presentation but rigid in scope. By contrast, the men's semi-formal dress code–while still quite sophisticated–gives you a greater opportunity to show off some personal style. Of course, you still might be asking: what exactly is the men's semi-formal dress code? And while we're at it: what is the men's formal dress code? Last but not least, what are the differences between the two? Well, seek and ye shall find. In other words, we're breaking it all down below.
You may also like:
Smart Casual Men's Dress Code Guide
A Guide to Men's Dress Codes
What Style of Dress Shoe Should Every Guy Own?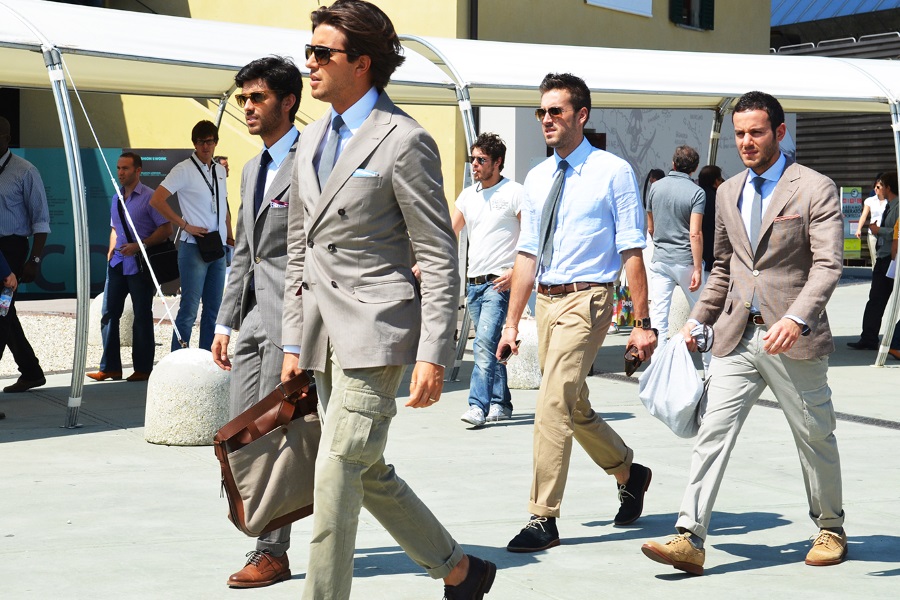 What is the Semi-Formal Dress Code?
Preferred by a wide majority of young men, semi-formal attire aims for "smart style", meaning elegant menswear graced with the personal touch. And while some might say the men's semi-formal dress code lands right in the middle between formal and informal attire, the truth is it's much closer to formal menswear in spirit. Think blazers with matching trousers, two-piece suits (with or without the tie), pocket squares and dress watches, and you're heading in the right direction. For night time events, darker colours like navy are the best way to go. However, for daytime events, you can go lighter on colour. To truly look stylish for any semi-formal occasion, one must understand that it's about more than the blazer and dress shirt. Believe it or not, there are also shoes that are appropriate for semi-formal dress.
Because the semi-formal dress code for men allows for greater flexibility in terms of colour, pattern, material and style, it comes off as a more relaxed version of its formal counterpart. Yes there is black semi-formal dress but it can come in many other shades as well. In fact, semi-formal attire, in general, might be best thought of as formal attire, minus the shackles of sartorial obligation. That is to say, that semi-formal attire is still dressy as far as menswear is concerned, but you're wearing the suit you want to wear as opposed to the suit you have to wear.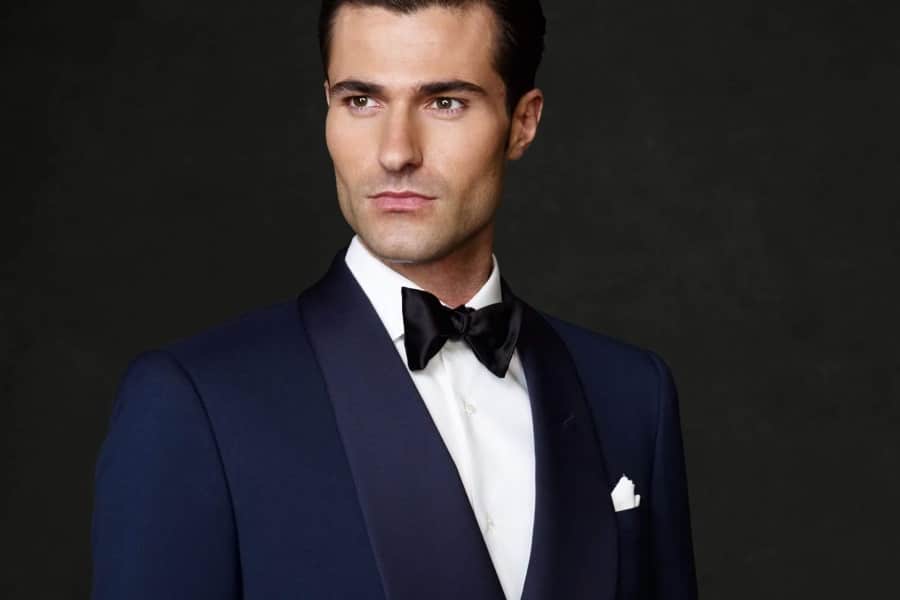 What is Formal Attire?
Synonymous with the black tie or white tie dress code, men's formal attire is for those events where only the most elegant get-up will suffice. In essentially all instances, that get-up is a tuxedo. However, while the strings of style are tightened significantly when it comes to formal dress clothes for men, that isn't to say there's no room for (very slight) improvisation. For instance, a blue tuxedo will always infuse the formal dress code with a touch of the semi-formal spirit.
Ultimately, however, the men's formal dress code takes the word "code" to heart. For the most uber-fancy of occasions, the white tie dress code applies, meaning a white bow tie with a tailed jacket and white shirt. Take that formality down one notch and you're in black tie territory, which typically involves a tailless jacket, a waistcoat and a black bow tie. For daytime events, the strings of formality loosen slightly, allowing for things like a morning coat and striped trousers.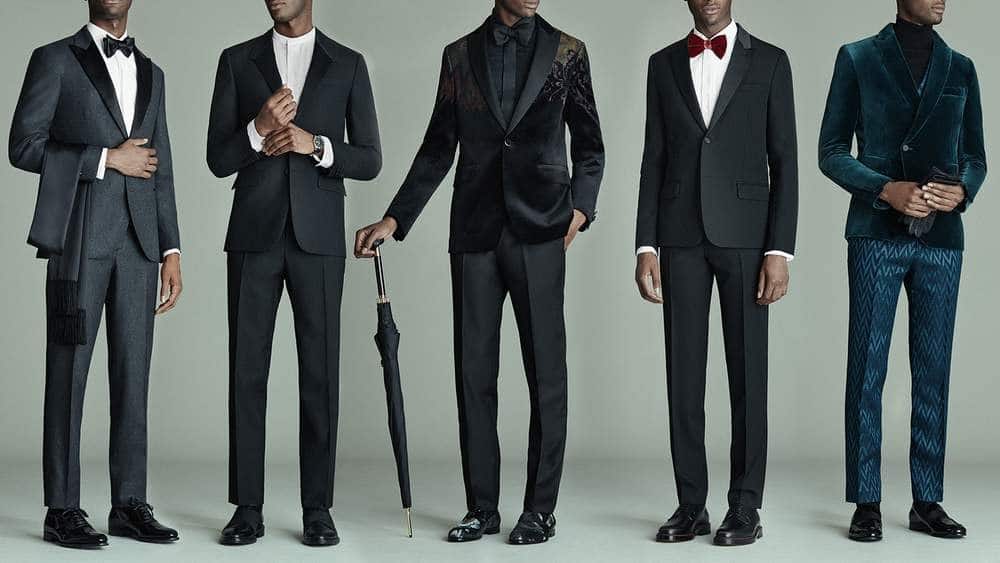 The Ultimate Difference Between Form and Semi-Formal Attire
The primary difference between the men's semi-formal dress code and men's formal dress code boils down to limitation, or lack thereof. In other words, the semi-formal dress code allows for more personal expression, but still mandates things like a suit or blazer ensemble. Meanwhile, the formal dress code is anchored by the tuxedo, along with some narrowly specific sartorial mainstays, which can vary depending on the event.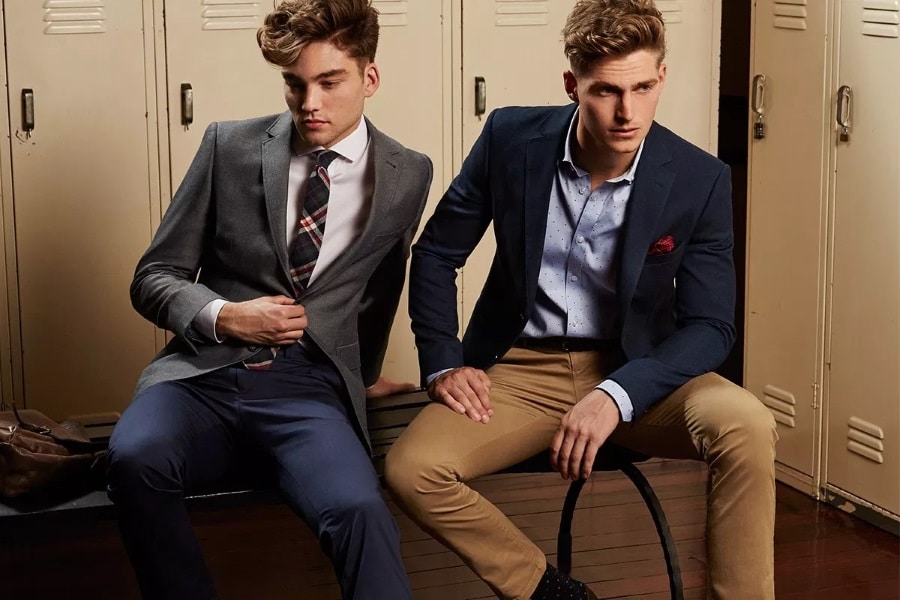 Dos and Don'ts of the Men's Semi-Formal Dress Code
Do wear a nice two-piece tailored suit or elegant tailored blazer with matching trousers.
Don't wear something as fancy as a tuxedo, or something more casual than a blazer.
Do wear lighter colours and materials during daytime events, and darker colours at night.
Don't wear bright colours and loud patterns at night time events.
Do wear a tie if you want to.
Don't wear a tie if you don't want to.
Do wear socks along with polished dress shoes of premium leather.
Don't wear casual shoes.
Do overdress if you're not entirely sure what to wear.
Don't underdress if you're not entirely sure what you wear.
Do accessorise.
Don't overdo it with accessories.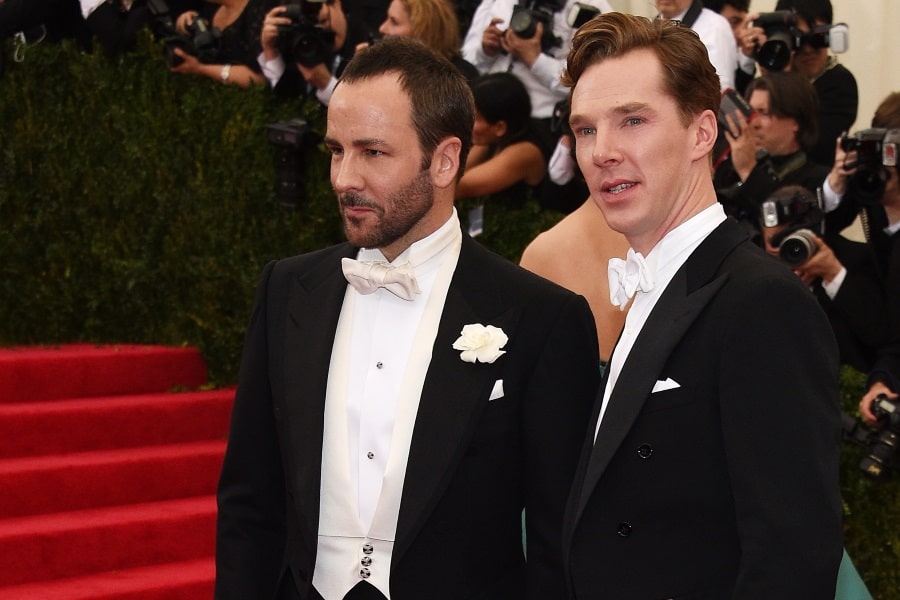 Dos and Don'ts of the Men's Formal Dress Code
Do wear a tuxedo. No exceptions.
Don't think outside the box and try to reinvent the wheel.
Do wear a tuxedo of non-traditional colour to daytime events, but only once you've firmly established a confident sense of style.
Don't roll to your first black tie event wearing anything non-traditional.
Do get your formal outfit tailored by a pro.
Don't wing it. Ever.
Do wear a bowtie.
Don't wear a tie.
Do wear what the other men are wearing.
Don't worry about matching what your date is wearing.
Do make sure every single detail is in place.
Don't forget to groom.
Do rock a handsome haircut.
Don't get experimental with your hair until after the event.
Do wear cufflinks and a pocket square.
Don't wear jewellery.
Tips for Men's Semi-Formal Attire
Now more than ever, semi-formal attire offers you a chance to get creative, just not too creative. If you're not feeling the two-piece suit, opt for a tailored blazer with matching trousers instead. Be sure to stick with high-quality fabrics and classic colours like navy, beige or grey. In the shirt department, white never fails, but you can also wear different colours or patterns, especially during daytime events. Ties are optional, while socks and dress shoes like Oxfords or monk straps are (more or less) mandatory. Feel free to accessorise with a dress watch or pocket square, but try not to overdo it in the bling department. Just remember, you're not reinventing the wheel, rather smoothing it out to accommodate your personal sensibilities. Pull it all off properly and you'll definitely be rolling up in style.
Have you subscribed to Man of Many? You can also follow us on Facebook, Twitter, and Instagram.
You may also like:
Smart Casual Men's Dress Code Guide
A Guide to Men's Dress Codes
What Style of Dress Shoe Should Every Guy Own?