A Utility Shirt So Good You'll Want One in Every Colour
Modern man is a versatile beast and he needs clothing that can keep pace. Rapidly waning are the days where you need to suit up for work and then dress down for the weekend. Enter apparel brand Batch, who fulfils this exact need with absolute precision. Rather than spread themselves thin, the label remains focussed on one particular goal: making the world's best utility-style shirts with a tailored fit and finish. The resulting apparel is every bit as stylish and versatile as the very man who wears it. Naturally, you'll want a shirt in every colour.
Batch's evolution was as practical as it was inspired. In their search for the perfect shirt—meaning one that was both functional and fashionable—the founders kept coming up empty-handed. Specifically, they were seeking a utility-style shirt with a tailored fit and finish, the kind that could be worn to work and then out for drinks afterwards. When no such shirt was to be found, they decided to make one for themselves, one batch at a time.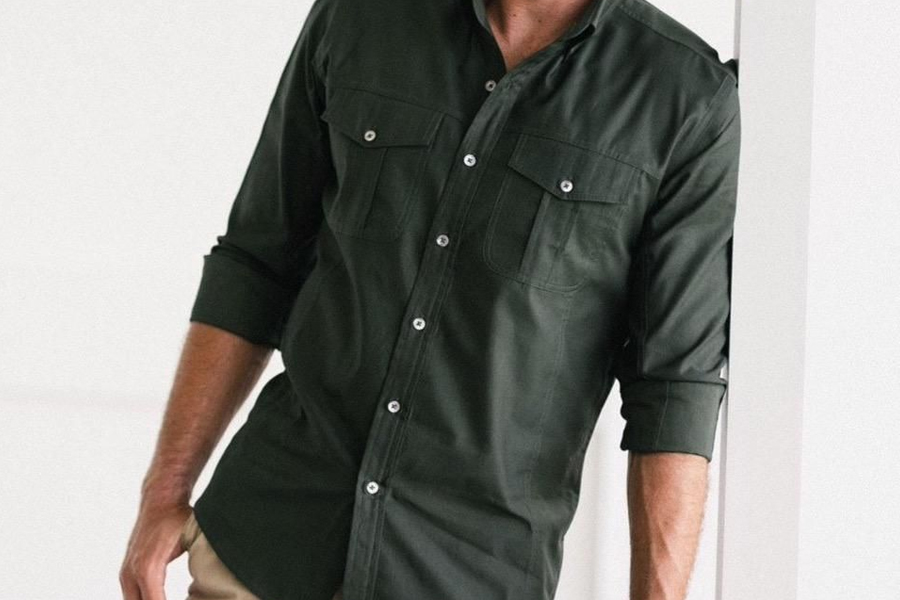 True to the brand's original quest, Batch's utility shirts infuse modern style with basic functionality. To this day, their products are never mass-produced, which enables more control over things like quality and detail. There's a reason this label is called Batch and that's because they still produce refined utility shirts in preciously small batches. Each one delivers a sartorial masterclass in modern versatility and masculine appeal.
Batch's most popular utility shirt goes by the name of Editor and it comes in 6 different contemporary colours. The Olive Green silhouette might be our personal favourite. Thanks to premium mercerised 100% cotton construction, the shirt brings forth 25% deeper colour saturation than the standard counterpart. Mother-of-pearl buttons are counteracted with soft sew-in interfacing for a look that's equal parts luxurious and casual. Tailored flat-felled seams throughout provide an impeccable fit and clean interior finish. Then we have two handy chest pockets for your EDC, thereby driving home the utility vibe.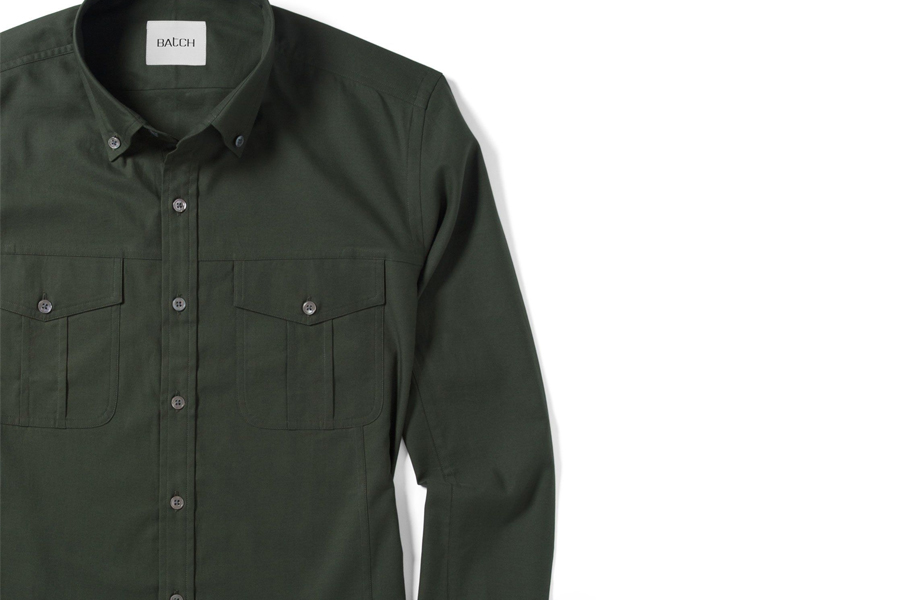 In addition to their respective collections of flagship utility shirts, Batch also offers fixed-band collar shorts, short-sleeve utility shirts, business casual shirts, and regular casual shirts. As diverse their inventory may seem, every garment is unified through its singular balance of style and functionality. Choose between a variety of modern colours and you'll have one shirt to rule them all for any given day of the week.
The lines between our professional life, home life, and social life continue to blur and so too do our dress codes. Sure, you can break down your wardrobe according to category and drive home to swap out your ensemble every time you hit up a new locale. Or you can purchase a versatile utility shirt that accommodates every occasion. Batch makes that exact shirt and it does so on a small, meticulous scale. Pick up one in every colour and do it quickly, before the brand sells out of their latest batch.