60+ Best Fashion Quotes For Men to Live By
Fashion quotes for men can transform the way you view yourself every day. We as men are able to choose from an evolving marketplace of ideas and subsequently appropriate our own brand of appearance for others to see and admire. I'm talking about personal "style" here. It is through a man's sense of style that he is able to send deliberate signals out into the world.
Today, those signals might be a simple Instagram caption to match your outfit picture. Or you might be looking for inspiration to change your style in a way that transforms the way people view you. It all starts with a mode of inspiration, and a quote can give you all that and more.
We've found the world's greatest fashion minds to bring you the Instagram caption or inspiration you need for fashion success. Just remember, every time you throw on a suit, purchase a new watch or slip on a pair of shoes, you are sending signals out into the world telling others what kind of man you are. Stay classy with these cool Instagram captions and words of wisdom you'll find in the 60+ Best Fashion Quotes for Men.
You'll also like: 
Balenciaga Just Dropped Fashion's Most Contentious Footwear
13 Best '80s Fashion Trends for Men
Australia's Most Stylish Surf Trip – Barney Cools Heads "Off the Radar"
60+ Best Fashion Quotes For Men to Live By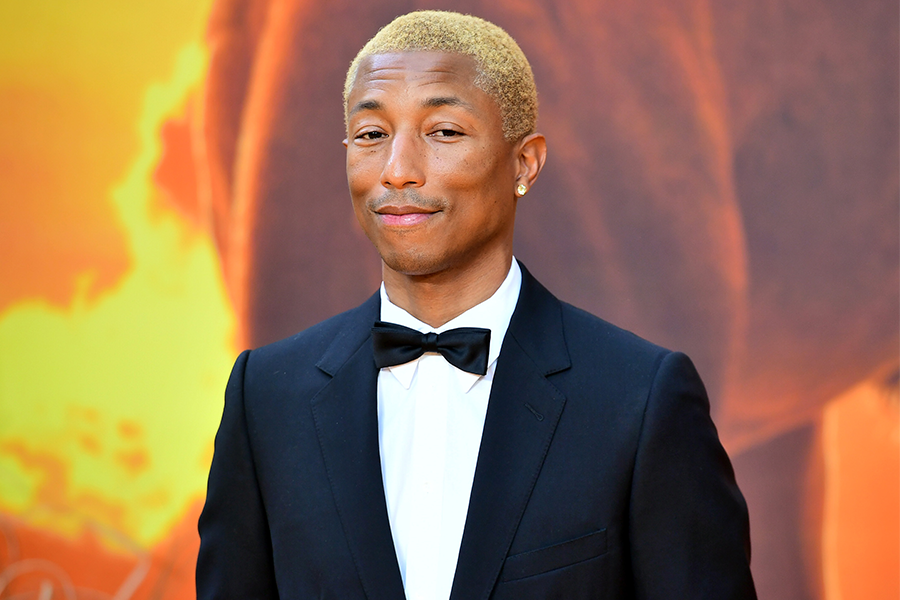 Fashion Quotes 
Whether you're looking for style inspiration, or you are looking for a simple Instagram caption. These are some of the best fashion quotes for men to live by. This list includes quotes from some of the most famous faces in fashion and music. Feel inspired and make your next big fashion move based on these cool quotes.
1. "Being perfectly well-dressed gives one a tranquillity that no religion can bestow." – Ralph Waldo Emerson
2. "Black is modest and arrogant at the same time. Black is lazy and easy – but mysterious. But above all black says this: 'I don't bother you – don't bother me." – Yohji Yamamoto
3. "Create your own visual style… Let it be unique for yourself and yet identifiable for others." – Orson Welles
4. "Fashion is more about feel than science." – Pharrell Williams
5. "Fashion is not necessarily about labels. It's not about brands. It's about something else that comes from within you." – Ralph Lauren
6. "Fashion is what you adopt when you don't know who you are." – Quentin Crisp
7. "Fashion is what you buy. Style is what you do with it." – Unkown
8. "Fashion is an art. You express who you are through what you're wearing." – Daniele Donato
9. "Fashions fade, style is eternal." – Yves Saint Laurent
10. "It is both delusional and stupid to think that clothes don't really matter and we should all wear whatever we want. Most people don't take clothing seriously enough, but whether we should or not, clothes do talk to us and we make decisions based on people's appearances." – G. Bruce Boyer
11. "My Style – it's black and it's expensive." – Mark Healey
12. "Putting on a beautifully designed suit elevates my spirit, extols my sense of self, and helps define me as a man to whom details matter." – Gay Talese
13. "The difference between style and fashion is quality." – Giorgio Armani
14. "The man who, as is often said, can get away with wearing a trench coat over his dinner jacket, or an old school tie for a belt, is the one who in fact understands best the rules of proper dress and can bend them to suit his own personality and requirements." – G. Bruce Boyer
15. "To be noticed without striving to be noticed, this is what elegance is about." – Luciano Barbera
16. "You can never be overdressed or overeducated." – Oscar Wilde
17. "The customer is the final filter. What survives the whole process is what people wear. I'm not interested in making clothes that end up in some dusty museum." – Marc Jacobs
18. "I think there is beauty in everything. What 'normal' people would perceive as ugly, I can usually see something of beauty in it." – Alexander McQueen
19. "Fashion has to reflect who you are, what you feel at the moment and where you're going." – Pharrell Williams
20. "I don't do fashion. I am fashion." – Coco Chanel
21. "Style is very personal. It has nothing to do with fashion. Fashion is over quickly. Style is forever." –  Ralph Lauren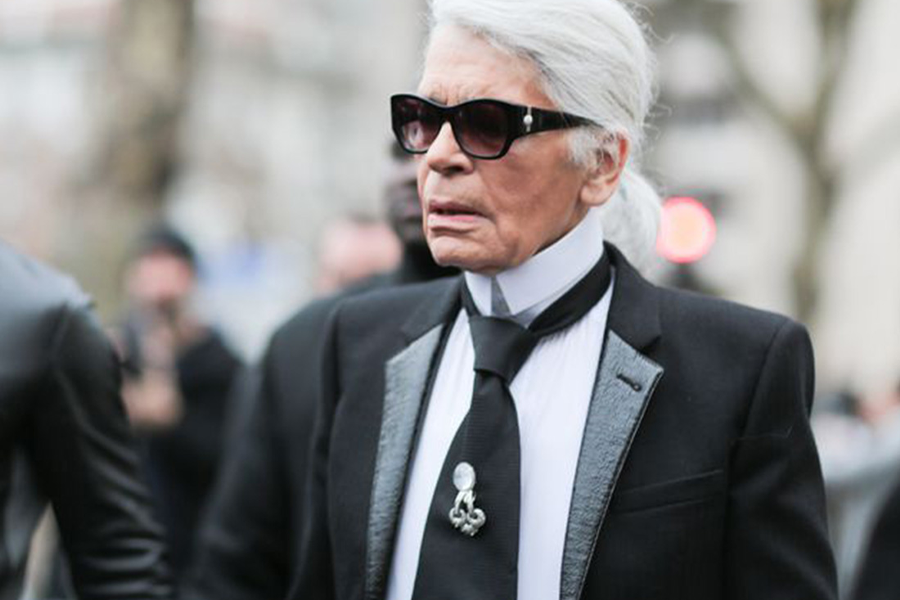 Aesthetic Quotes 
Fashion is all about aesthetics. We've found some short quotes that are sure to make your next Instagram caption as aesthetically pleasing as your new Louis Vuitton wallet. While they're best used for fashion captions, these quotes can be applied to many different scenarios.
22. "Clothes and manners do not make the man; but when he is made, they greatly improve his appearance." – Arthur Ashe
23. "Clothes don't make a man, but clothes have got many a man a good job." – Herbert Harold Vreeland
24. "Dressing well is a form of good manners." – Tom Ford
25. "I don't design clothes. I design dreams." – Ralph Lauren
26. "I like nice clothes, whether they're dodgy or not." – David Beckham
27. "I often take a brand-new suit or hat and throw it up against the wall a few times to get that stiff, square newness out of it." – Fred Astaire
28. "If you can't be better than your competition, just dress better." – Anna Wintour
29. "If you're asking someone for money wear a tie." – Unknown
30. "Remind yourself. Nobody built like you, you design yourself." – Jay Z
31. "Simplicity is the ultimate sophistication." – Leonardo da Vinci
32. "Style is knowing who you are, what you want to say, and not giving a damn." – Orson Welles
33. "Style is the answer to everything. A fresh way to approach a dull or dangerous thing. To do a dull thing with style is preferable to doing a dangerous thing without it. To do a dangerous thing with style is what I call art." – Charles Bukowski
34. "Style is the perfection of a point of view." – Richard Eberhart
35. "I have four bedrooms in my house. One is for guests, the other three are for closets." – André Leon Talley
36. "Trendy is the last stage before tacky." – Karl Lagerfeld
37. "Fashion is the armour to survive the reality of everyday life." – Bill Cunningham
38. "What you wear is how you present yourself to the world, especially today when human contacts are so quick. Fashion is instant language." – Miuccia Prada
39. "In difficult times, fashion is always outrageous." – Elsa Schiaparelli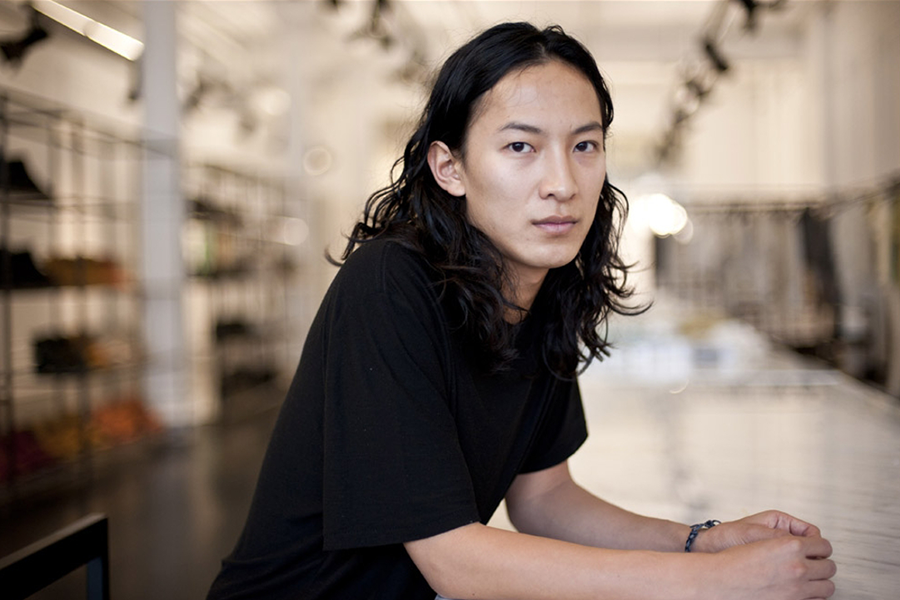 Shopping Quotes 
Just made a big new fashion purchase and you're wanting to show it off on your Instagram? Don't look like a fool and come up with something on your own, use one of our best shopping quotes. Just think how good your new pair of Balenciagas will feel knowing you came up with such a cool caption. These shopping quotes are sure to make your next purchase look as good as you hope it to, and the Instagram caption as professional as it could be.
40. "A well-tailored suit is to women what lingerie is to men." – Unknown
41. "A well-tied tie is the first serious step in life." – Oscar Wilde
42. "Almost every man looks more so in a belted trench coat." – Sydney J. Harris
43. "The way we dress affects the way we think, the way we feel, the way we act, and the way others react to us." – Julie Rasband
44. "To achieve the nonchalance which is absolutely necessary for a man, one article at least must not match." – Hardy Amies
45. "Trust not the heart of that man for whom old clothes are not venerable." – Thomas Carlyle
46. "Whoever said that money can't buy happiness, simply didn't know where to go shopping." – Bo Derek
47. "I like my money right where I can see it: hanging in my closet." – Carrie Bradshaw
48. "We must never confuse elegance with snobbery." – Yves Saint Laurent
49. "We don't need fashion to survive, we just desire it so much." – Marc Jacobs
50. "Clothes are like a good meal, a good movie, great pieces of music." – Michael Kors
51. "People will stare. Make it worth their while." – Harry Winston
52. "Buy less, choose well." – Vivienne Westwood
53. "You can have anything you want in life if you dress for it." – Edith Head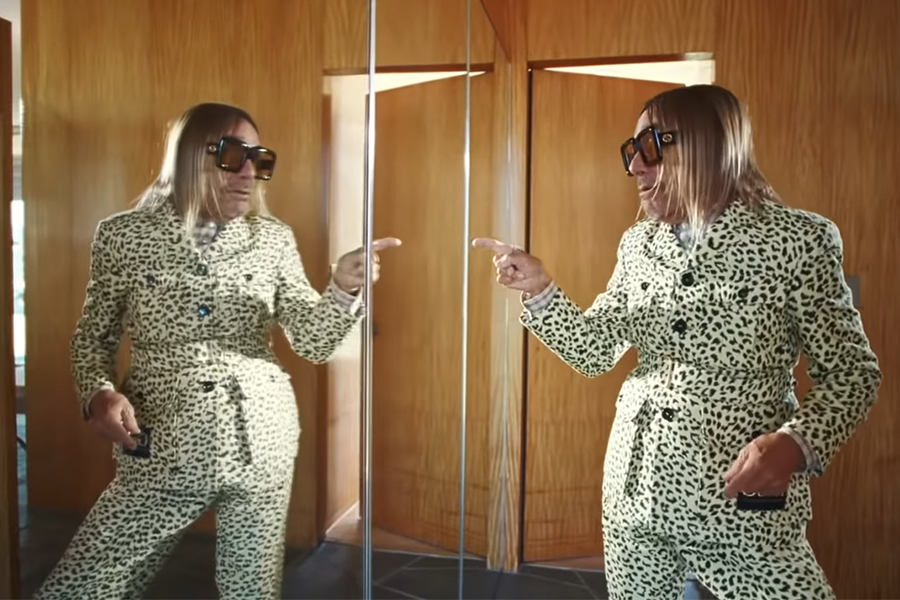 Selfie Quotes 
You're all dressed up and you're looking at yourself in the mirror with amazement. You're pulling faces to make yourself feel cool (don't do pretend you don't), and now you're all ready to upload this banger fit pic to Instagram. Well, do we have the selfie quotes for you.
54. "A man should look as if he had bought his clothes with intelligence, put them on with care and then forgetten all about them." – Hardy Amies
55. "Anyone can get dressed up and glamorous, but it is how people dress in their days off that are the most intriguing." – Alexander Wang
56. "Dress like you've made something of yourself in the world, even if you haven't." – Unknown
57. "It is totally impossible to be well-dressed in cheap shoes." – Hardy Amies
58. "Looking good isn't self-importance; it's self-respect." – Charles Hix
59. "Some of the worst mistakes in my life were haircuts." – Jim Morrison
60. "The boor covers himself, the rich man or the fool adorns himself, and the elegant man gets dressed." – Honoré de Balzac
61."The style of studied nonchalance is the psychological triumph of grace over order." – G. Bruce Boyer
62. "Always dress like you're going to see your worst enemy." – Kimora Lee
63. "Fashion should be a form of escapism and not a form of imprisonment." – Alexander McQueen
64. "The joy of dressing is an art." – John Galliano
65. "I'm a very down-to-earth person, but it is my job to make that earth more pleasant." – Karl Lagerfeld  
You'll also like: 
Balenciaga Just Dropped Fashion's Most Contentious Footwear
13 Best '80s Fashion Trends for Men
Styling a Speyside Icon: The Balvenie x Oscar Hunt Suit
What would Pharrell say about fashion?
Pharrell has some great quotes on fashion. Some of the best are "Fashion is more about feel than science
What is the best Instagram caption for a selfie?
One of the best Instagram captions for selfies is this by Kimora Lee, "Always dress like you're going to see your worst enemy."
What is the best sneaker Instagram caption?
This quote by Hardy Amies is great for sneaker Instagram captions, "It is totally impossible to be well-dressed in cheap shoes."