INTERVIEW: There's a Lot More to will.i.am Than Black Eyed Peas
"If I wasn't from LA, I probably wouldn't like LA. I only like LA 'cause I'm from it. Not a fan of Hollywood though."
will.i.am is relaxed in a chair opposite me, in Hollywood, where we've met to preview his latest collaboration: a range of glasses he's designed in partnership with optometry juggernaut Specsavers.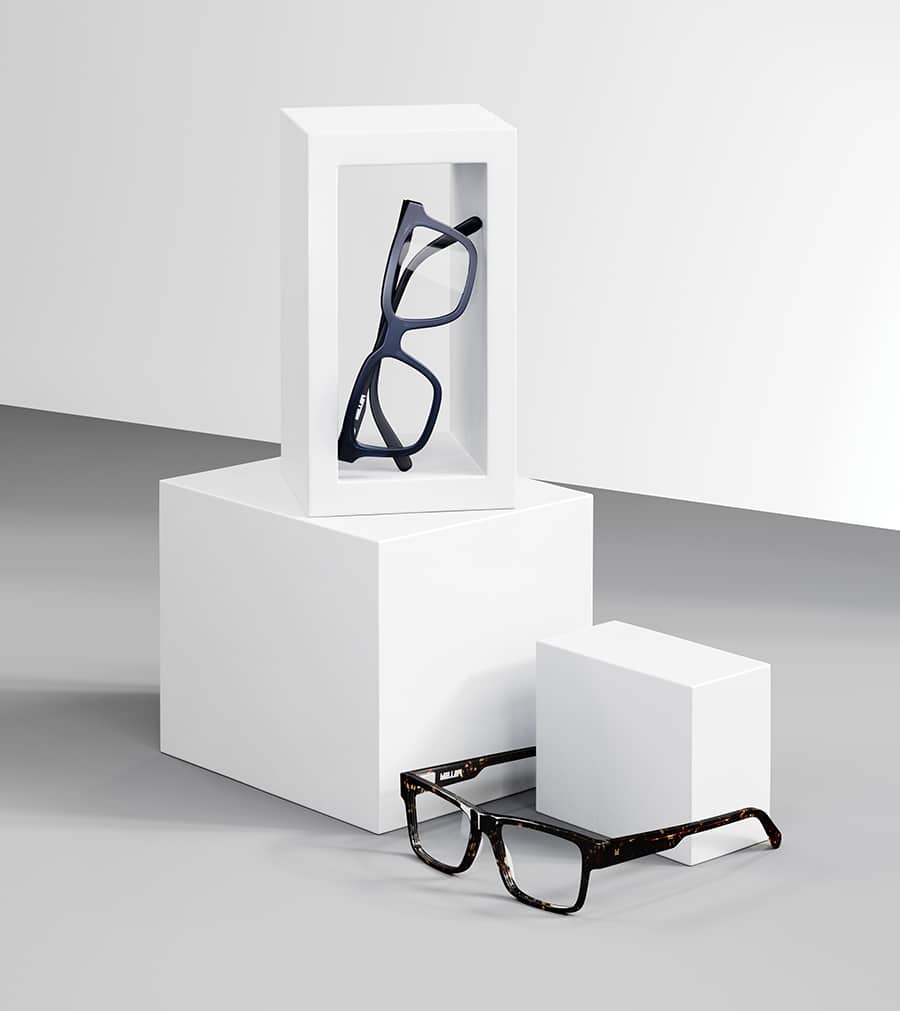 As an icon of bold fashion choices, I was curious to know what 'fit he was rocking. The hat made of lego he rocked at the 2010 American Music Awards? The white leather space suit from the music video of 'T.H.E.'? Rather, he surprises in black sweatpants, a black tee and a black beanie of his own design. However understated he was dressed, it was by no means bland. From the tailored cut, to the selection of material, every detail of each garment was carefully considered.
It's an outfit like this that sets will.i.am apart from a stereotypical hip hop star, and projects a humble demeanour, one which becomes more evident when he speaks.
We've met at his inconspicuously located, multidisciplinary creative studio in Hollywood. Behind an unassuming front door of this converted warehouse lies a stark, futuristic, white-walled labyrinth scattered with abstract art and furnished with modern statement-pieces. The overall vibe was about as "will.i.am" as I'd imagine it to be. This futuristic lair is as functional as it is visually striking, as home to music recording booths, a fashion design studio, product showrooms, technology prototyping facilities, virtual reality app development and more.
"Let's Get it Started", his band's breakthrough hit from their 2003 studio album Elephunk is blaring from the next room, on repeat, where his tour band are rehearsing for an upcoming tour.
will.i.am wants a creative hub that houses everything under one roof. A designer can create a 3D model and make the prototype in the workshop. The photographer can then shoot it in the studio, all in the one place. Given that he is always travelling and he likes to be hands-on, having all his ventures under one roof allows him to be across everything all at once.
The talented polymath discovered success with his founding of Black Eyed Peas in 1995 (though the history of the band dates back to 1988, when will.i.am and his childhood friend apl.de.ap would perform around Los Angeles as bright-eyed eighth graders). But he's also spent the last two decades working with some of Tinseltown's biggest names as a writer and producer, designing, investing in technology, and, most importantly to him, spending time on his philanthropic conquests. His own charity, i.am.angel, is a foundation that's putting disadvantaged youths through college. And it's going very well.
Right now, will.i.am is talking about LA, and why his birth city and hometown doesn't have as much influence on his output as one might be tempted to suggest.
"My creativity is vibrant everywhere I am", he claims, when I ask him if the eclecticism of LA drives his many, many projects.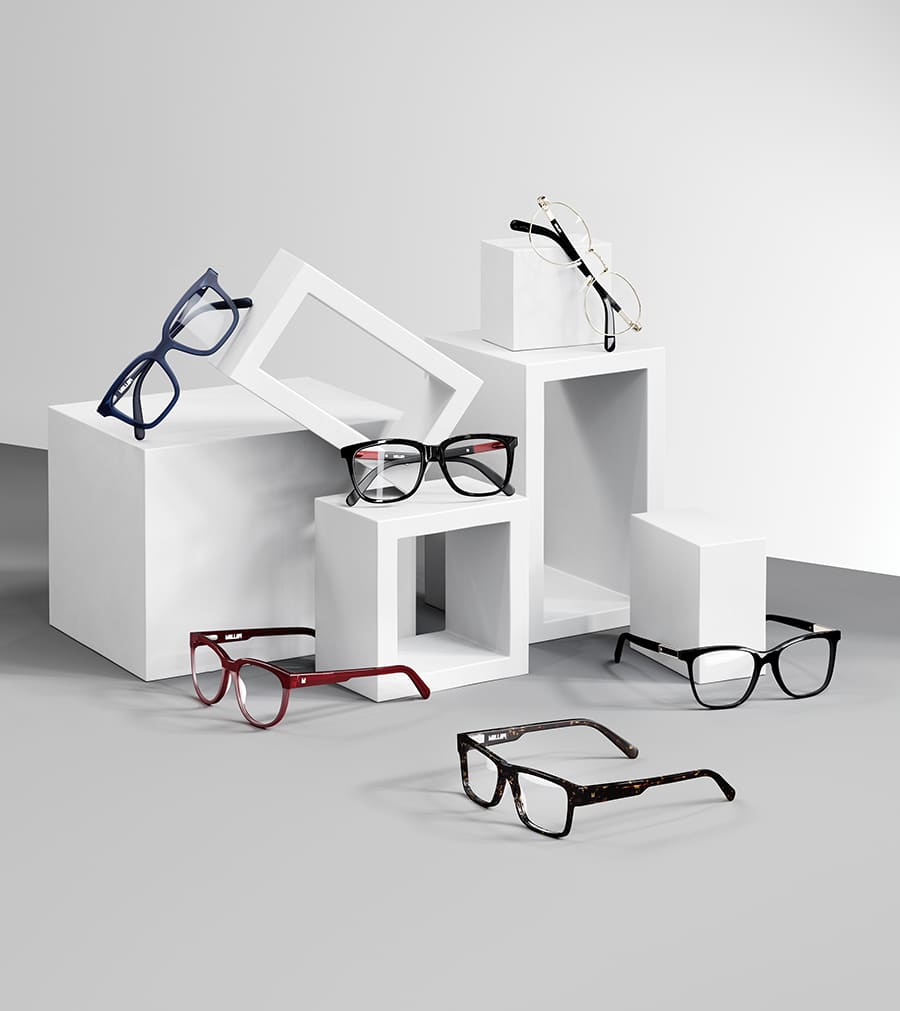 "It's just different ways of expressing my creativity and collaborating with different disciplines, whether it's A.I, to music, to augmented reality, to virtual reality, to L.I. and my collaboration with Specsavers. I manifest that.
"I remember when I was in Sydney and I went to Ksubi. I remember that day I bought the entire glasses collection, and the ideas I had after I bought it. I wanted to do my own brand, 'cause there were certain things that I would like to have seen differently, so I called George Gorrow from Ksubi and that's what started my glasses line."
Despite the staggering success he's found musically, and the entrepreneurial prowess he's proved to possess, there's every sense that will.i.am hasn't fallen victim to the hype that so oft ensconces itself in the minds of the rich and famous. There's no Rolex on his wrist. There's nothing overly branded anywhere, in fact. He comfortably rocks things that he's designed, but in the way he intended them: with simplicity.
His humble attitude may be attributed to his humble beginnings, a rarity in this city, but it certainly helps him drop his guard when he talks about the people who inspire him, and it's here that his love for humanity itself is evidently the driving force above all others.
"A guy by the name of Jimmy Iovine is my mentor in the world of music, as an entrepreneur. This guy by the name of Marc Benioff, my mom, of course, my brother Carl and my best friend, apl.de.ap, he's part of the Black Eyed Peas."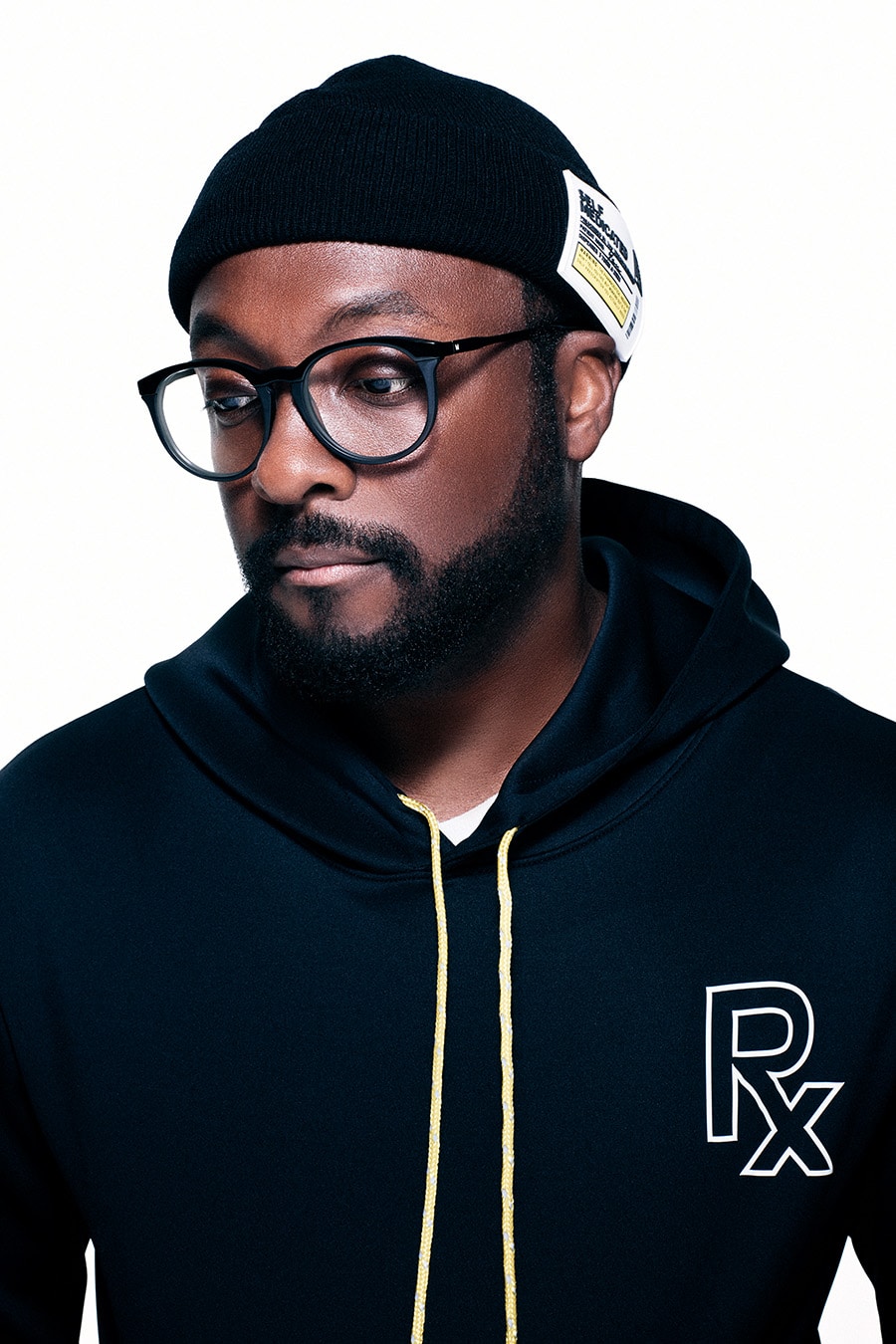 Hearing him describe each of these people as though they're not (at least some of them) household names (Iovine is a fellow producer, and a co-founder of Beats by Dre; Benioff is a billionaire entrepreneur; apl.de.ap  is one of will.i.am's founding band members, and an integral part of Black Eyed Peas) is very telling. While we're sat on a couch talking about a brand collaboration, there's no room for ego or assumption.
Since childhood, he has been honing his skills as a musician and forging a unique sound, which helped define a new landscape for rap music. At a time when violence on the streets of Los Angeles was rampant, and Biggie's public feud with Tupac was reaching its tragic conclusion, will.i.am and apl.de.ap, who were in their early twenties, were shaking up the LA live music scene with their act Atban Klann, which would later reform and, eventually, become Black Eyed Peas.
Using live musicians instead of overproduced backing tracks, and a multicultural stage presence, his positive messages eschewing gang violence and putting music over machismo have entertained and penetrated the playlists of multiple demographics, elevating Black Eyed Peas to a level of fame and success envied by a few, but celebrated by very many more.
And his contagious passion hasn't worn off. Artists often talk about passion in interviews: it's an easy cop-out; a buzzword that makes fans purr; a get-out-of-jail-free card for a hard question. Not for will.i.am. He embraces the haters.
"Without passion when you're going up against naysayers and a whole bunch of doors being shut in your face, then you're going to run home when the first door is shut, or when the first bad review comes.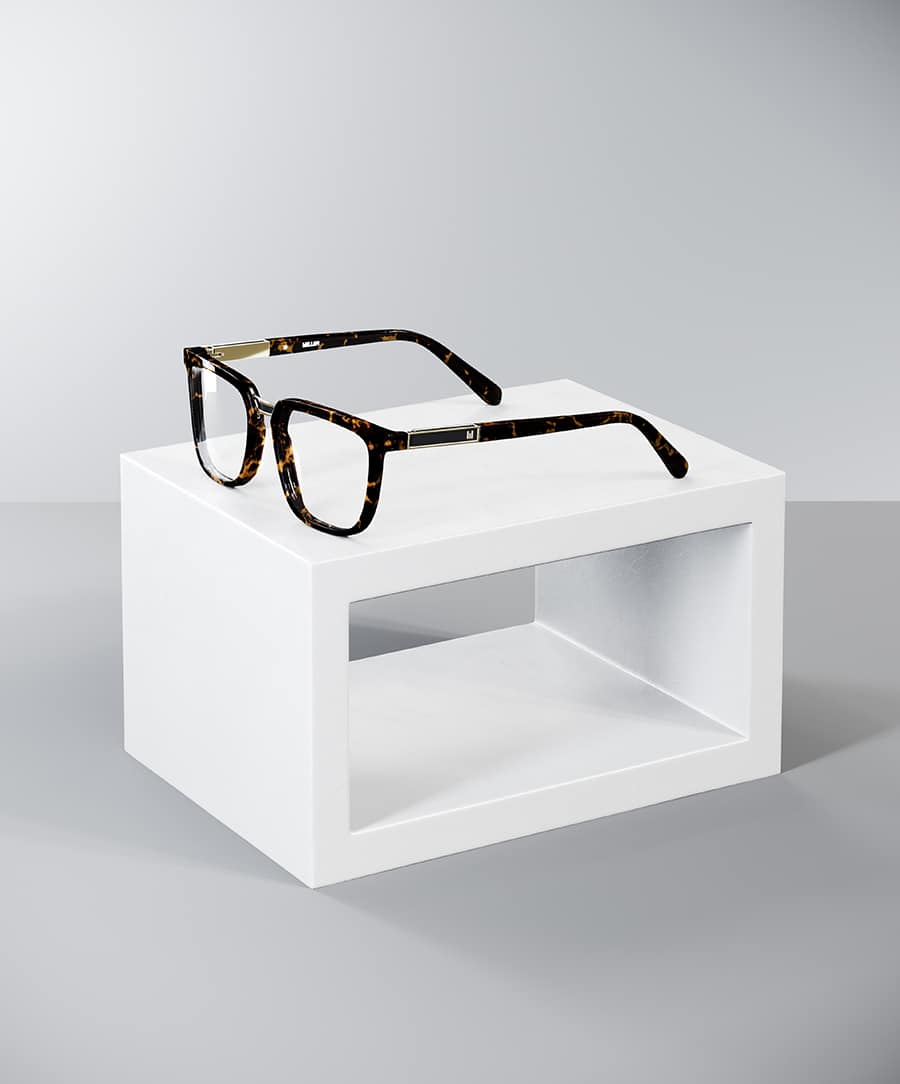 "I hate saying the word haters, you know what I'm saying? There's so many people that complain about haters when really it's just constructive criticism. Without passion then the constructive criticism is haters. Without passion, then a critic is a hater. Without passion, you're just a sensitive fuck.
"Cause haters are supposed to be there. They're supposed to guide you. You're supposed to take all that energy that they're giving and use it as a tool to help propel you. And that's what passion does."
Love for the haters aside, his altruism, like the rest of his life, didn't come easy. Growing up in an all-Mexican neighbourhood lousy with gang members, suffering a scourge of high crime rates, and bearing witness to both criminal violence and police brutality, will.i.am was forced to make a conscious decision to not allow a negative past stymie his chance at a positive future.
"A lot of my friends were shot either by gangs or police officers, but that didn't stop my dreams. And more importantly it didn't change the kind of songs we wrote. We didn't write songs like 'yo, fuck that motherfucker, kill a motherfucker, shoot a motherfucker.' We didn't, that's not the shit."
Perhaps it was his best friend and musical cohort who set the example. apl.de.ap was raised in poverty, in the Philippines, before coming to LA when he was 14.
"Meeting apl, that friendship saved his life. It saved my life. He didn't know any English, he came from the Philippines to L.A, we met. And that combination of our friendship allowed us to get it. If I was subject to just the people in my neighbourhood, I would have been got. I wouldn't even have had the opportunity to get it. It would have got me. Life would have got me.
"Either life's gonna get you, or you get it. apl, he's not rapping about 'I'm on this bison, ploughing' these rice-uns, living that life-un'.' He's not.  Black Eyed Peas music is happy, optimistic, progressive music."
will.i.am is as interested in technology and the future as he is in creative endeavours. His investment in Beats saw the first releases of Dr Dre's eponymous headphones hit the market before getting snapped up by Apple. He's also worked as a creative consultant for Intel, where he discovered his passion for using modern trends as a way of predicting future ones. He now has his own line of headphones, i.am+. His work with augmented reality has led to the development of his own graphic novel, yet another creative passion that the serial project-started is seeing through to completion.
His work with Specsavers is as much an extension of previous products as it is a new one. His own eyewear company, ill.i, is already a staple amongst those who know as some of the best sunnies going. His line of spectacles with Specsavers offers a new range of looks, which come in at a more accessible price point, though his philosophy of personal expression through a particular look is, as expected, not what I expect.
"It's not important from the perspective of, 'Yo, I'm really gonna express myself today!' It's more or less like I really don't wanna look like you guys. I just really want to differentiate myself from the crowd only because that's what I had to do for survival in the ghetto. I'm not gonna look like the gang bangers of my neighbourhood because one, my mom didn't let me dress like that, and two, I don't wanna be mistaken as a gang member
"I don't wanna associate myself with that. Individuality? I obviously look totally different than my neighbourhood that that became my lens on the rest of the world, like oh word that's what you're wearing too. It's just the way I am."
His projects may keep him incredibly busy, and his proclivity to look to the future may ensure that this will always be true, but whether it's working on a line of eyewear or predicting a trend, vision has always been a defining part of will.i.am's success.
But he still doesn't like Hollywood.
"Most people from LA don't like Hollywood."
Man of Many travelled to LA as a guest of Specsavers.