Man of Many Selects #3 – Brown is the New Black
Brown is the new black and you heard it here first, folks. To drive the point home, we present the following extraordinary products from the respective realms of fashion and lifestyle. Each one comes straight out of our own online store and in the handsome shade of brown, imparting timeless masculinity and sophistication. From swanky kicks to high-quality EDC and more, we're highlighting this colour in all its wide-reaching glory. Upgrade your arsenal and help spread the word without saying a thing. Here are this month's Man of Many Selects.
You'll also like:
Man of Many Selects – The Black Edit
Man of Many Selects #2 – Fitted and Flawless
MR PORTER Finds – April 2021: Essentials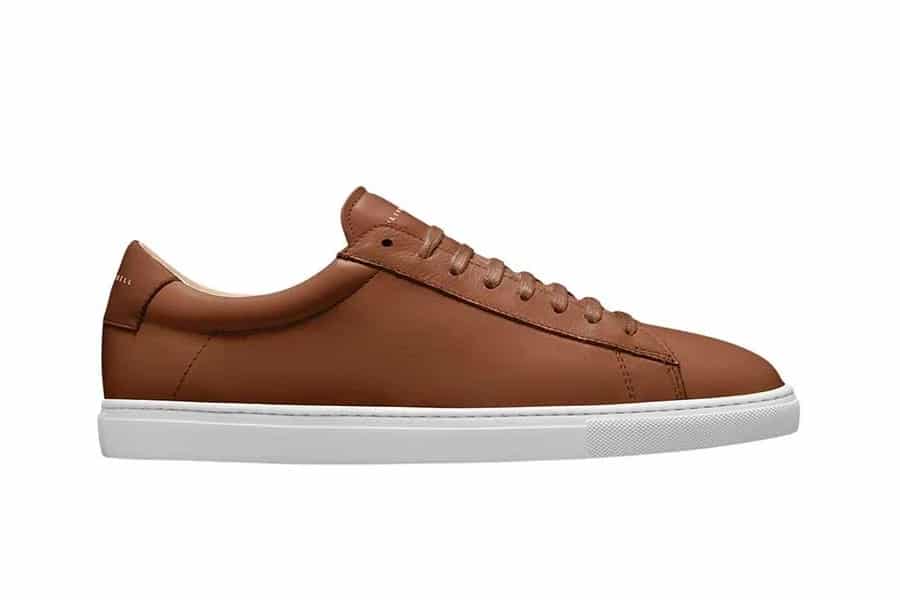 Oliver Cabell Low 1 | Lion
No one has mastered the art of minimalist kicks like Oliver Cabell, makers of the iconic Low 1 sneakers. These particular silhouettes are hand-stitched and lasted in Italy, with calfskin leather uppers, lining, and footbeds. Lightweight rubber outsoles and Italian cotton laces round out the superior construction, which isn't to mention the striking brown-on-white colourway.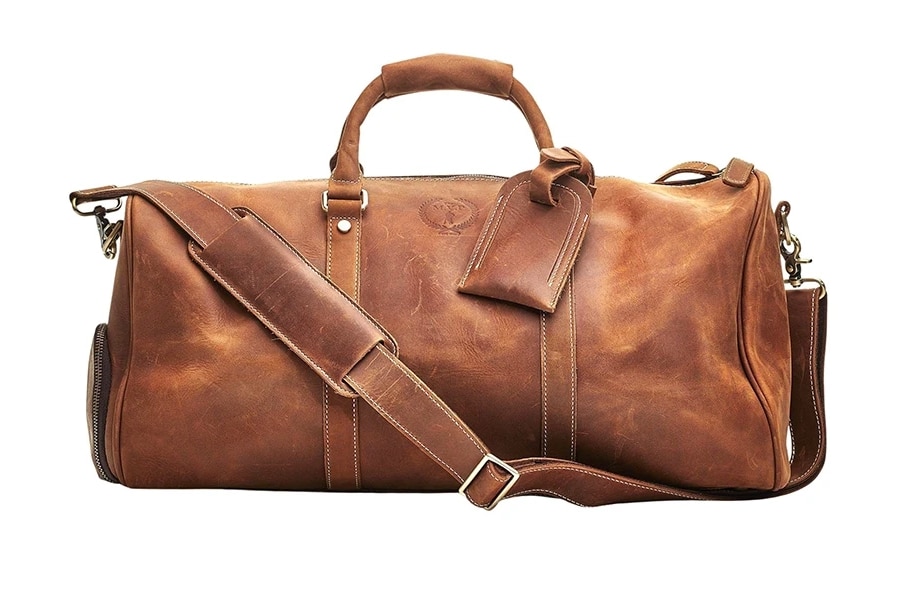 Modest Vintage Player Deluxe Tan Leather Sports Duffel Bag
An MVP bag in both the literal and figurative sense, this brilliant duffel is hand-crafted from 100% genuine top-grain cow leather. Features include two large inner pockets, an adjustable and removable shoulder strap, a roomy interior, and a heat-embossed brand logo. Details aside, this thing is just plain freaking handsome.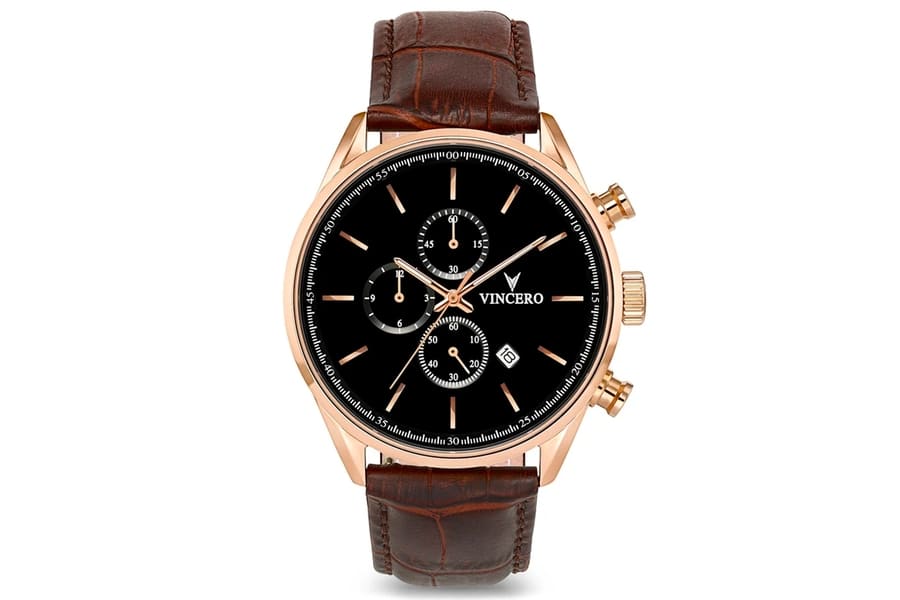 Vincero Watches The Chrono S Rose Gold
You'll perform a double take after scoping the price of this ridiculously affordable—but conspicuously classic—timepiece from Vincero Watches. With its rose gold case, black dial display, and brown leather strap, the watch makes for an instant example of premium contrast. Measuring 43mm in diameter, it bares the words "Veni. Vidi. Vici." and "Live Your Legacy" on the signature caseback. Proceed accordingly.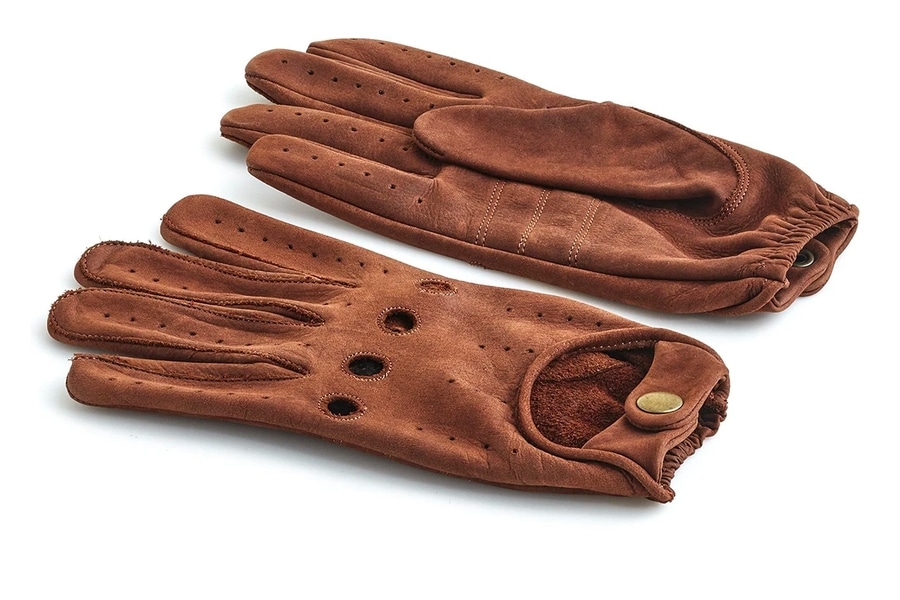 Modest Vintage Player Heritage Brown Leather Driving Gloves
Individually crafted from supple cow hide, these lightweight driving gloves strike the perfect balance between form and function. Their brown leather construction emanates with a certain rustic quality, the kind of which simply never goes out of style. Plus, they're ridiculously comfortable, but you knew that as soon as you saw them.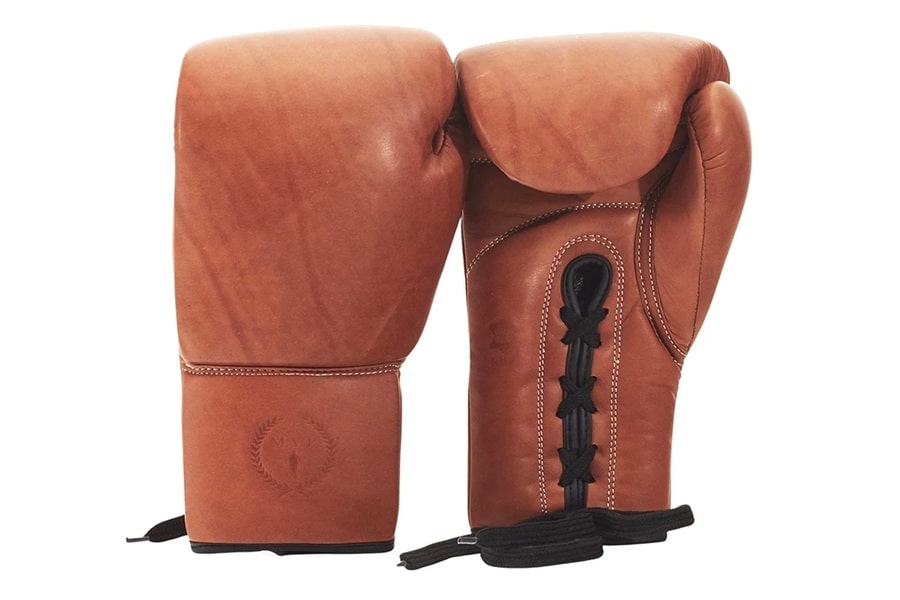 Modest Vintage Player Pro Deluxe Tan Leather Boxing Gloves Lace Up
From the artisans at Modest Vintage Player comes another striking example of modern craftsmanship and retro flourish, better known as the Player Pro Boxing Gloves. Each pair is individually crafted from 100% genuine full-grain cowhide leather, with double-stitched seams for improved durability. Choose between different sizes and then take to the nearest gym, turning heads as soon as you slip on these bad boys. Here's hoping you have the skills to back it up!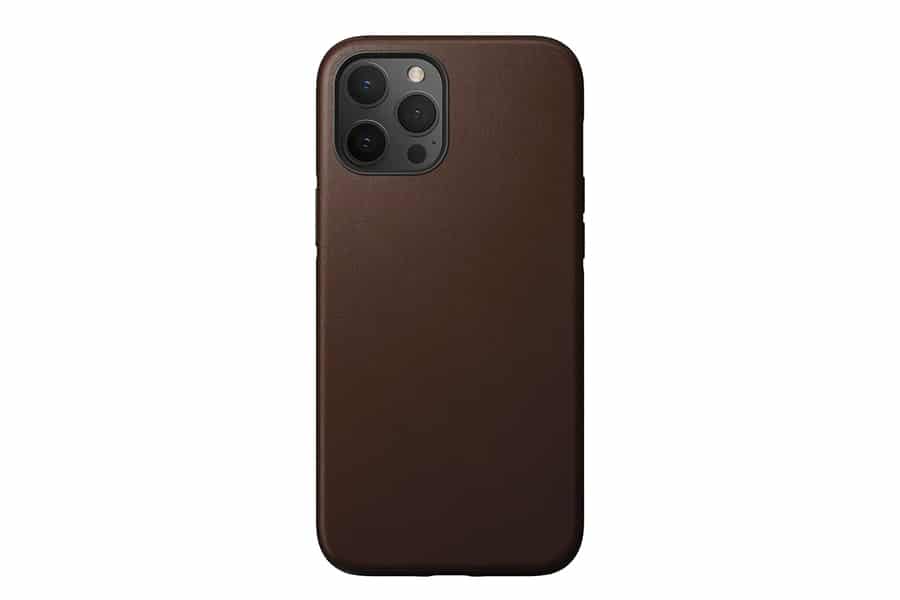 Nomad Rugged Case iPhone 12 Pro Max Rustic Brown
Wrapping high-grade polycarbonate in sleek brown leather, this brown iPhone case combines rustic style with advanced construction. An all-new internal shock absorption bumper and raised TPE bumper provide additional protection for your smartphone, while the Horween leather wrap develops a unique patina over time. If only the most distinctive and sophisticated case will suffice, accept nothing less.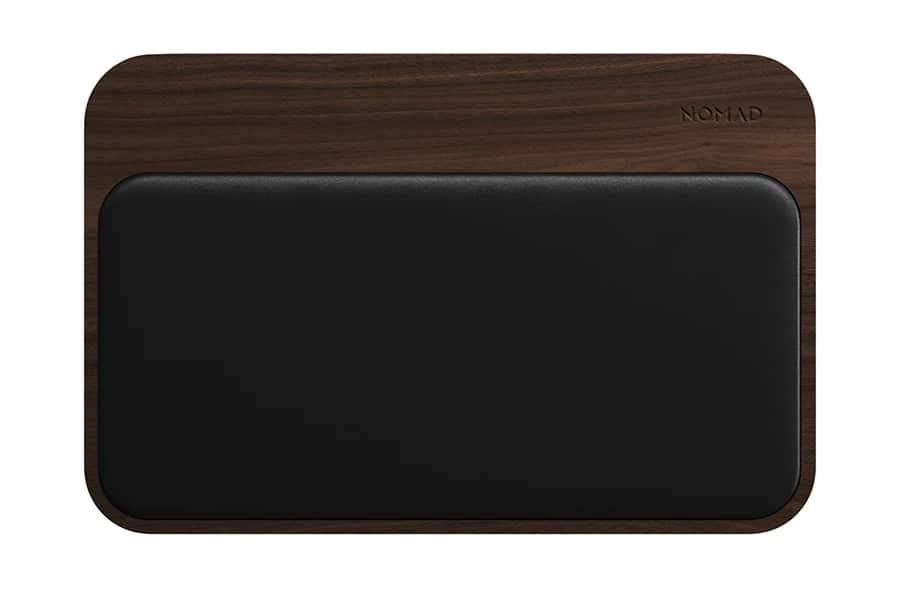 Nomad Base Station | Hub Edition | Walnut
Power four devices at once using this minimalist base station, which features an elegant body of 100% natural walnut. It's capable of charging two Qi wireless devices, one USB-C port device, and one USB-A port device at the very same time. All the while, its eye-catching walnut exterior doubles as a veritable decor-booster.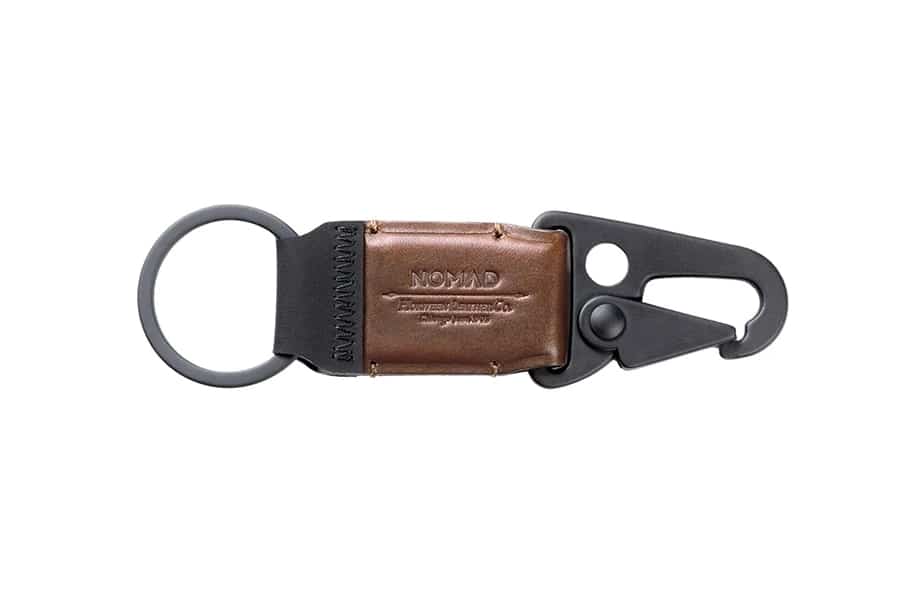 Nomad Key Clip Rustic Brown
Accessories brand Nomad puts big things in small packages and this rugged key clip is certainly no exception. Forged from minimally-treated, vegetable-tanned Horween leather, it feels supple to the touch and looks similarly impressive. Attach your keys and go.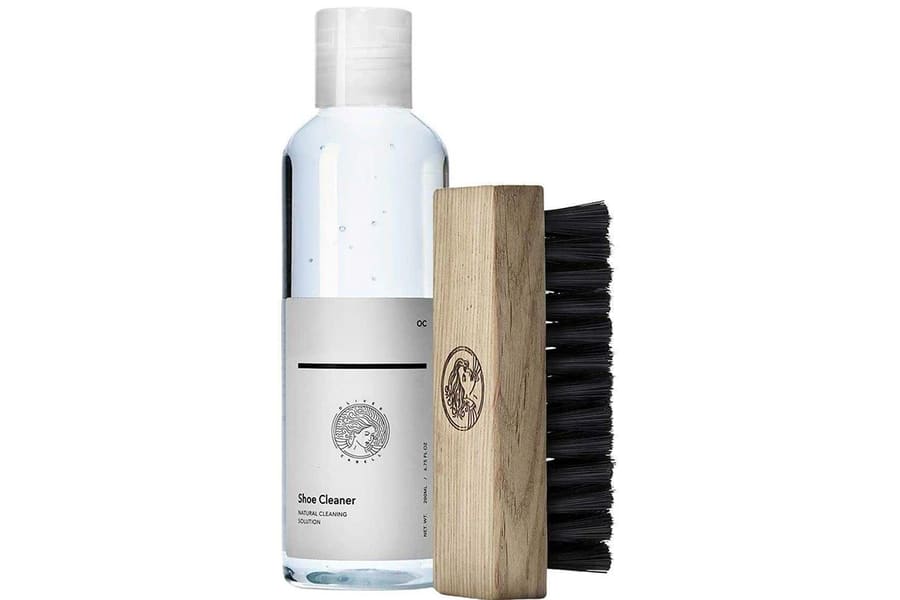 Oliver Cabell Essential Kit
Who better than indie footwear brand Oliver Cabell to deliver this high-quality cleaning kit for your coveted kicks? No one, that's who. Consisting of cleaning fluid and a brush, it works like an absolute charm. To use, dip the brush into a bowl of water, apply a generous amount of cleaner to the brush, dip the brush back into the water, scrub shoes until you've created a foaming action, wipe clean with a towel, repeat the steps as needed, and air dry. Voila! Clean kicks. We might add that the brush itself is quite stylish in its own right.
You'll also like:
Man of Many Selects – The Black Edit
Man of Many Selects #2 – Fitted and Flawless
MR PORTER Finds – April 2021: Essentials