BVLGARI Man Wood Essence Launched in London
Italian fashion maison Bulgari has officially launched the latest member of its men's fragrance family Bulgari Man, aptly named Man Wood Essence. The masculine fragrance, which delivers spades of sweet, earthy notes and mild floral hints, was unveiled at an exclusive event held in London last month, at which Man of Many was in attendance.
Hosted at the lavish Sky Garden, overlooking London, media and A-listers flocked to the lusciously-catered event, which saw the opulent room filled with greenery and plant life, in reference to the night's theme: "Citizen of nature". With master parfumier Alberto Morillas in attendance to flaunt his latest creation (Morillas is perhaps most famous for his iconic '90s fragrance CK1, and has been responsible for some of the most famous perfumes of the past three decades), the night took attendees on a journey into the fragrance, and showcased how Morillas drew inspiration from natural elements to create a modern, urban scent that showcases a primal instinct to rediscover the wilderness.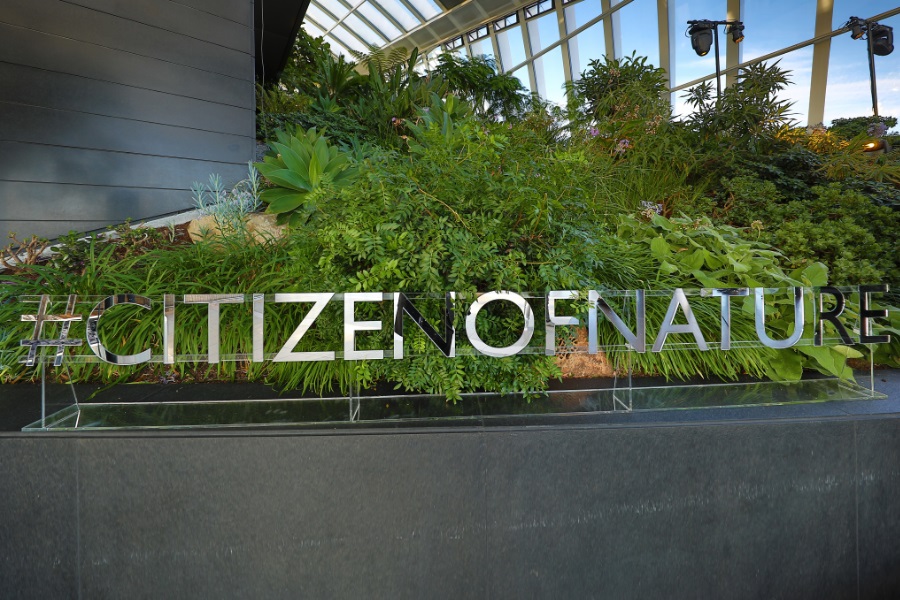 Also in attendance was Canadian model and actor Nick Bateman. Bateman, a champion martial artist, was used as inspiration by Morillas from the initial inception of the fragrance, and is a fitting face for the campaign. Joking with Morillas on stage, the handsome and articulate brand ambassador took selfies with the crowd, to send home to his dogs (an avid animal lover, he insists they miss him too much when he travels for work.)
Bulgari Man Wood Essence is the latest men's fragrance in an already celebrated line up of scents by the famous fashion house. Joining "Man in Black", "Man Black Orient", "Man Black Essence" and "Man Extreme", it is a sweet and woody fragrance with complex layers of natural, earthy notes, and fits nicely into the range of masculine expressions which has brought a lot of fans over to the label.
With an afterparty on the richly appointed rooftop extending long after the sun went down, many attendees continued arriving late into the night to see a first glimpse of the perfume (and to experience wearing it for the first time). Mirrored rooms provided more opportunities for selfies (just in case the sweeping views of the city weren't enough), and a continuous supply of cocktails ensured a level of revelry worthy of such an exclusive and visually stunning event.
Bulgari Man Wood Essence is now available in stores and online.
The writer travelled to London as a guest of Bulgari.